Especialistas en viajes a África y Perú
Nuestro objetivo es brindar a nuestros clientes la mejor experiencia posible, ya sea una aventura o una experiencia cultural, queremos asegurarnos de que obtenga eso y mucho más. Nos encanta viajar y queremos que saques el máximo partido a tu destino.
Qué nos diferencia
En Nanan, sabemos por qué viajas. Ya sea por vacaciones o trabajo, relajación o aventura, nos ocupamos de saber lo que quiere de su viaje y de asegurarnos de que obtenga exactamente eso y más. Es por eso que trabajamos directa y personalmente con nuestros viajeros para comprender sus necesidades y crear algo que sea único para usted. Tenemos un conocimiento íntimo y experiencia de los increíbles destinos a los que lo enviamos y también sabemos mucho sobre su lugar de origen. Deje que nuestra agencia de viajes le brinde la experiencia de su vida.
Viajar a África
Hay tantos destinos en África, desde Kanya y Tanzania con la migración animal, Uganda o Ruanda con los majestuosos gorilas hasta Sudáfrica o Namibia, Mozambique o Zanzíbar, las Cataratas Victoria. ¿Dónde está tu destino? Nos aseguraremos de que tengas la mejor experiencia de viaje.
viajar a Perú
Perú, es un país tan increíble para visitar, con tantas opciones, ¿vacaciones en la playa? ¿Cultura, historia, comida, aventura? Cuéntanos lo que tu corazón desea, nosotros lo haremos realidad, Lima es la capital gastronómica del mundo, machi Picchu es una de las siete maravillas y podríamos seguir…
Contacto persona a persona desde el principio.
Español, Hablando, Servicio 24 horas.
Trabaja con los mejores guías turísticos y operadores turísticos.
peruano, y he viajado muchas veces por todo el Perú.
Disponible para cualquier problema, consulta o problema.
Muy bien informado, vivió aquí durante más de 10 años y viajó por toda África.
Me apasiona viajar y quiero lo mejor para todos los que viajan también.
Siempre estoy a la caza de nuevos lugares y nuevas experiencias en Sudáfrica, África y Perú.
¡Estoy aquí para asegurarme de que la experiencia de mis clientes en África o Perú sea la mejor de todas!
Últimas publicaciones de viajes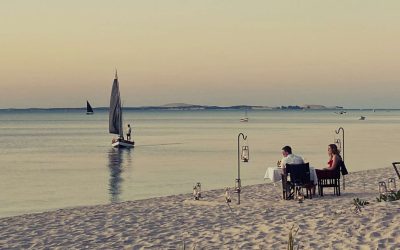 Abril es un momento espléndido para explorar y viajar por el mundo, y este año, nuestro itinerario de viaje destaca el exótico país del sudeste africano, Mozambique. Reconocido por sus playas vírgenes, sus aguas turquesas y cristalinas y la promesa de una emocionante...
leer más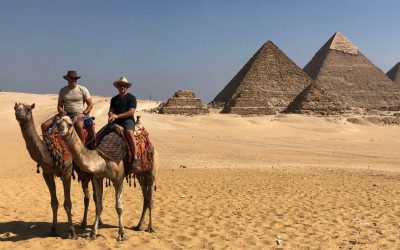 Para el mes de Marzo, sugeriría uno de mis destinos favoritos: Egipto. Si están pensando en un viaje de lujo a Egipto, hay muchas razones por las que Marzo es el mes perfecto para ir. El clima es templado y hay menos gente, lo que les permite tener una experiencia más...
leer más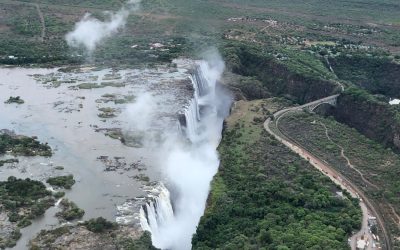 Febrero es un mes fantástico para explorar las Cataratas Victoria, una de las maravillas naturales más impresionantes del mundo. Con niveles de agua óptimos y una variedad de actividades estimulantes, nunca se aburrirán durante una visita a las Cataratas Victoria en...
leer más
#solopregunta
Amo y he vivido tanto en África como en América del Sur, los dos continentes a los que ofrezco servicios. Sudáfrica y Perú son mis hogares. También he viajado mucho a Botswana, Zimbabue, Tanzania, Kenia, Namibia y Mozambique, así como a Chile, Bolivia, Brasil y Argentina. Estoy aquí para guiarlo a través del proceso de creación del recuerdo perfecto de las vacaciones. Solo preguntame.
Lo que dicen nuestros clientes
xavier gordillo
2023-05-20
Espectaculares vistas y paisajes de Sudáfrica. Un fantástico descanso en la naturaleza. Muy recomendable el servicio de Nanan Travel.
Vanessa Mazzucchelli
2023-05-20
Espectacular el safari!!! Gracias Nanan Travel .. super recomendable.
Rodrigo Rivera
2023-05-10
Gracias German por todo el soporte antes, durante y despues de todo el viaje. Fuiste clave para tener una luna de miel SOÑADA. Empezando por la tremenda ruta Nyota en Africa y terminando con Malvidas. Excelente eleccion. Tu soporte y compañia durante todo el viaje nos dio la tranquilidad de poder disfrutarlo como se debe. Gracias!!
Manuela Duharte Clever
2023-05-03
todo excelente. la atencion y la cercania de German con nosotros hizo todo mas facil. la seleccion de la ruta Nyota en Africa y los hoteles fue muy buena eleccion. terminar con Maldivas para descansar, mejor todavia. Gracias German!!
German was a huge help with planning our trip to SA. He booked us a two-day guide for our time in Cape Town, who was incredible, plus German organised our unforgettable safari at Kariega Game Reserve. He took care of everything, plus gave us some valuable advice on where to stay too. Wouldn't hesitate to recommend!
Drew Kirkbride
2023-04-05
Germain guided us wonderfully through South Africa. When we first booked, he found plenty of alternatives to create a more authentic experience considering the needs and desires of the group. The hotel options were top notch, especially staying at Kitara Last World and the driver her uses for Cape Town and Stellenbosch was prompt, consistent, never rushed, and handles the group. A highlight was the sunset boat tour Private to our group. Only recommendation for change might have been pre-scheduling some of the wineries or finding some boutique options, though this did not change our experience.
German from Nanan Travel organized the perfect South African birthday celebration for me and my friends. From beginning to end the trip was flawless. Drivers were organized for all transfers and day trips. The accommodations were impeccably beautiful! Everything about the safari was astounding! German's restaurant and vineyard recommendations were outstanding! This trip exceeded our expectations! I will definitely be booking future travel plans with German.
We had a fabulous and seamless experience using Nanan Travel. He helped arrange our Safari experience at Kariega Game Reserve, including transportation to/from. He was attentive, quick to respond despite a huge time change between SA and North Carolina, USA, and helpful even with suggestions for Cape Town/Stellenbosch/Franschhoek. I would highly recommend!
German pulled together and incredible itinerary for us! His fantastic recommendations during our entire trip, great lodging, attention to detail, and personalized service made this a truly unforgettable vacation!
Rafael Balaguer
2023-01-26
There's a certain ease and excitement when you don't have to worry about the rest of your trip living up to an incredible yesterday, because today and tomorrow are going to be EVEN BETTER. That's what you can expect from a South African trip planned by Nanan Travel. Just when you think it can't get better, it does. German planned every detail, so we didn't have to worry about a thing. Excursions were varied and executed flawlessly. Transfers between properties were seamless and hassle-free. And check-ins were actually fun and some of my favorite moments. Our trip had a perfect pace of relaxation, sightseeing, adventure, and surprises. It took us off the beaten path (literally) one day and 10 feet from a lion's mouth the next. I arrived home after nearly 3 weeks with a full heart and memories I will never forget. Thank you, German, for helping to make my first time in South Africa so unforgettable.
NECESITAS AYUDA PARA PLANEAR TU PROXIMA AVENTURA EN AFRICA?
Reserva UNA CONSULTA GRATUITA con German de 30 minutos, los mejores consejos sobre donde quedarse a donde ir, que hacer, etc.