Africa & Peru Travel Specialists
We aim to give our clients the best experience ever, whether it is an adventure or a cultural experience, we want to ensure you get that and much more. We love traveling and we want you to get the best out of your destination.
What Makes Us Different
At Nanan, we know why you travel. Whether it be for vacation or work, relaxation or adventure, we make it our business to know what you want from your trip and to make sure you get exactly that and more. That's why we work directly and personally with our travelers to understand your needs and put something together that is unique to you. We have intimate knowledge and experience of the amazing destinations we're sending you to and also know a lot about where you're from. Let our travel agency give you the experience of a lifetime.
Travel to Africa
There are so many destinations in Africa, from Kanya and Tanzania with the animal migration, Uganda or Rwanda with the majestic Gorillas to South Africa or Namibia, Mozambique or Zanzibar, Victoria Falls. Wherever your destination is? We will make sure you have the best travel experience.
Travel to Peru
Peru, is such an incredible country to visit, with so many options, Beach Holiday? Culture, history, Food, adventure? Tell us what your heart desires we will make it happen, Lima is the gastronomical capital of the world, machi Picchu is one of the seven wonders and we could go on…
Person to person contact from the beginning.
Spanish, Speaking, 24 hour service.
Work with the best tour guides and tour operators.
Peruvian, and have traveled many times all over Peru.
Available for any problem, query or isue.
Very knowledgeable, lived here for more than 10 years and traveled all over Africa.
I'm passionate about traveling and want the best for everyone that travels as well.
I'm always on the hunt for new places and new experiences in South Africa, Africa and in Peru.
I'm here to make sure my clients experience in Africa or Peru's their best ever!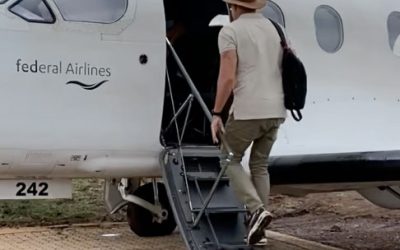 1.Earth Lodge Sabi Sabi  Earth Lodge is part of the Sabi Sabi Game Reserve neighboring the Kruger National Park, this conservation area is very well known for the big 5, the lodge is not only beautifully designed to get lost in the geography of the terrain. But it is...
read more
#justasknanan
I love and have lived in both Africa and South America, the two continents I offer services to. South Africa and Peru are my homes. I've also travelled extensively to Botswana, Zimbabwe, Tanzania, Kenya, Namibia and Mozambique, as well as to Chile, Bolivia, Brazil and Argentina. I am here to guide you through the process of creating the perfect holiday memory. Just ask me.
Una experiencia alucinante todo el viaje a Sudafrica! Gracias German y a todo el equipo de Nanan Travel! El lodge de Kapama y los safaris fotográficos un éxito! Vimos a los big 5 y muchos más muy cerca! CapeTown también de maravilla! Una ciudad espectacular, el hotel 👍🏻👍🏻! La zona de viñedos también espectacular, un viaje recomendable para los amantes del vino! Clouds estate donde nos alojamos estuvo excelente! Y la Garden Route (si bien manejamos mucho por los pocos días) fue muy interesante, paisajes preciosos, actividades súper divertidas (caminatas, avistamiento de tiburones y ballenas, kayak en stormriver!…) Gracias por todo!
This is our second time traveling with Nanan Travel and it just keeps getting better and better !!! We are already dreaming , saving and planning for our third trip to Eastern Africa with German. . If you want to visit Africa please look no further and do it with Nanan Travel . German is super experienced , knowledgeable and caring and thanks to him we have fallen in love with this amazing continent . Can't wait to be back and discover new places. Thanks German . You are the best !!!
Daniela Abugattas
2022-08-25
We had the most amazing trip of our lives… the perfect honeymoon package: Safari + Zanzibar! German thought of every detail for our trip and his recommendations were spot on! The hospitality we experienced in every place went above our expectations in every sense!
Gisella Rouillard
2022-08-19
I am so grateful to have contacted Germán to help us plan a trip to South Africa, Zambia, Zimbabwe, and Botswana. His hotel recommendations, planned activities, and personalized travel itinerary were exactly what we were looking for and made for an amazing trip for us. He is knowledgeable, quick to respond to your questions, and happy to share advice to make sure we enjoy our trip to the fullest. Thanks for everything, German!!
Nunca habíamos viajado tan acompañados, ayudándonos en todo momento y haciendo de nuestras vacaciones algo muy especial. Todos estuvimos encantados con el gusto de Germán para escoger hoteles y planes para hacer. Sera uno de los viajes más especiales y muchas gracias por estar hasta nuestro destino, encargado de que todo fuera perfecto. Familia de Rhodes Lozano
Martin Worthington
2022-07-14
We booked a trip to South Africa with German in April of 2022. It was magical. German helped us pick a lodge for a safari in Sabie Sands as well as excellent recommendations on hotels and activities along the Garden Route. Thanks German for all your research and advice!
Garrett Carmichael
2022-06-24
Great experience and great recommendations across the board!
Carolina Cateriano
2022-06-22
our trip to south africa was wonderful. We planned it as part of our honeymoon and Germán, from Nanan Travel, made sure that everything was perfect. Always aware of all the details. Germán helped us choose the best hotels in all the cities we visited, making the experience complete. Thank you very much Nanan Travel for being part of this adventure. It has been amazing. Mateo & Carolina
Desde que pisamos el aeropuerto El Cairo pudimos disfrutar de un servicio de primera. Hicieron el trámite del visado por nosotros, nada de colas, transporte súper cómodo, todo de primera. En el hotel de El Cairo todo excelente y a diario teníamos el regalo de lujo de abrir la ventana de la habitación y ver frente a nosotros las pirámides de Giza. Fueron días en Egipto espectaculares. Y cerramos con broche de oro con las islas Seychelles, con las playas soñadas complementando todo con un hotel y servicio de lujo. Fue un viaje de ensueño 💚🍀 Gracias Nanan Travel y gracias German De la Melena. Hasta Pronto África!!
Adriana Alayza Avendaño
2022-06-12
German nos organizó nuestra luna de miel a Capetown, un safari en kruger y a la playa en Bazaruto, Mozambique y superó nuestras expectativas!!!! estuvo al tanto de nosotros todo el viaje, muy pendiente de como iba todo e incluso pudimos cenar un dia con él! Todas sus recomendaciones fueron extraordinarias, muy rapidamente pudo darse cuenta de nuestros gustos pues acertó en todos los hoteles, restaurantes y tours que nos organizó y recomendó! Sin dudarlo los proximos viajes que hagamos van a ser organizados por Nanan Travel, un exito total! Nuestra luna de miel fue el mejor viaje que hemos hecho y todo gracias a German! Regresaremos a Africa pronto!!!!
Need some help planning your next great Africa Adventure?
Book a FREE 30-minute consultation with German – for the perfect advice on where to stay, what to do, and how to get there & back.