Africa & Peru Travel Specialists
We aim to give our clients the best experience ever, whether it is an adventure or a cultural experience, we want to ensure you get that and much more. We love traveling and we want you to get the best out of your destination.
What Makes Us Different
At Nanan, we know why you travel. Whether it be for vacation or work, relaxation or adventure, we make it our business to know what you want from your trip and to make sure you get exactly that and more. That's why we work directly and personally with our travelers to understand your needs and put something together that is unique to you. We have intimate knowledge and experience of the amazing destinations we're sending you to and also know a lot about where you're from. Let our travel agency give you the experience of a lifetime.
Travel to Africa
There are so many destinations in Africa, from Kanya and Tanzania with the animal migration, Uganda or Rwanda with the majestic Gorillas to South Africa or Namibia, Mozambique or Zanzibar, Victoria Falls. Wherever your destination is? We will make sure you have the best travel experience.
Travel to Peru
Peru, is such an incredible country to visit, with so many options, Beach Holiday? Culture, history, Food, adventure? Tell us what your heart desires we will make it happen, Lima is the gastronomical capital of the world, machi Picchu is one of the seven wonders and we could go on…
Person to person contact from the beginning.
Spanish, Speaking, 24 hour service.
Work with the best tour guides and tour operators.
Peruvian, and have traveled many times all over Peru.
Available for any problem, query or isue.
Very knowledgeable, lived here for more than 10 years and traveled all over Africa.
I'm passionate about traveling and want the best for everyone that travels as well.
I'm always on the hunt for new places and new experiences in South Africa, Africa and in Peru.
I'm here to make sure my clients experience in Africa or Peru's their best ever!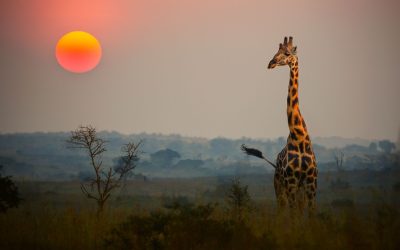 1. Train Journey between East Africa & West Africa Imagine a 15 days journey on board the most luxurious train in Africa crossing from the Indian Ocean to the Atlantic, crossing the entire African continent, and experience incredible adventures on the way, from...
read more
#justasknanan
I love and have lived in both Africa and South America, the two continents I offer services to. South Africa and Peru are my homes. I've also travelled extensively to Botswana, Zimbabwe, Tanzania, Kenya, Namibia and Mozambique, as well as to Chile, Bolivia, Brazil and Argentina. I am here to guide you through the process of creating the perfect holiday memory. Just ask me.
Definitely one of the best trips that I've had! Fully recommend!
Francis McCullough
2020-06-09
We truly enjoyed our trip to South Africa, it was our first time there and German made the whole experience perfect. He took care of everything from flights to hotels to making arraignments for our Safari, tour guide in Cape Town and visit to Vineyards. He even recommended restaurants for Christmas Eve and New Year's Eve. Traveling with two kids (7 and 10 year old) can be challenging at times but German made sure we had an array of activities for the whole family to enjoy. Best trip ever!
Silvia Bonilla de Velarde
2020-06-03
What an adventure! Thanks to Nanan
alejandro paya
2020-05-29
El viaje a SouthAfrica cambió mi vida. Gracias equipo Nanan por tan maravillosa experiencia :))
Very focused on every detail, he fulfilled my expectations!
Hice un viaje a Perú por dos semanas y fue uno de los mejores de mi vida, no solo por lo maravilloso y diverso del país, sino por la excelente organización de la agencia. El trato individualizado y la atención constante a las necesidades fue esencial. Sin duda repetiré con ellos!