Descubre Egipto en marzo: Viaja atrás en el tiempo
Publicación de blog con #NANANtravel
Artículos de blog
Para el mes de Marzo, sugeriría uno de mis destinos favoritos: Egipto.
Si están pensando en un viaje de lujo a Egipto, hay muchas razones por las que Marzo es el mes perfecto para ir. El clima es templado y hay menos gente, lo que les permite tener una experiencia más exclusiva e íntima. Además, marzo es un mes ideal para explorar los numerosos lugares de interés y actividades que Egipto tiene para ofrecer.
Como alguien que ha estado en Egipto varias veces, puedo decirles que es un país que ofrece una mezcla única de historia, cultura y lujo. Si están planeando un viaje de lujo a Egipto, les recomiendo que se alojen en uno de los muchos hoteles de lujo que el país tiene para ofrecer.
El Four Seasons Hotel Cairo de Nile Plaza es un elegante hotel de cinco estrellas situado en el corazón de El Cairo.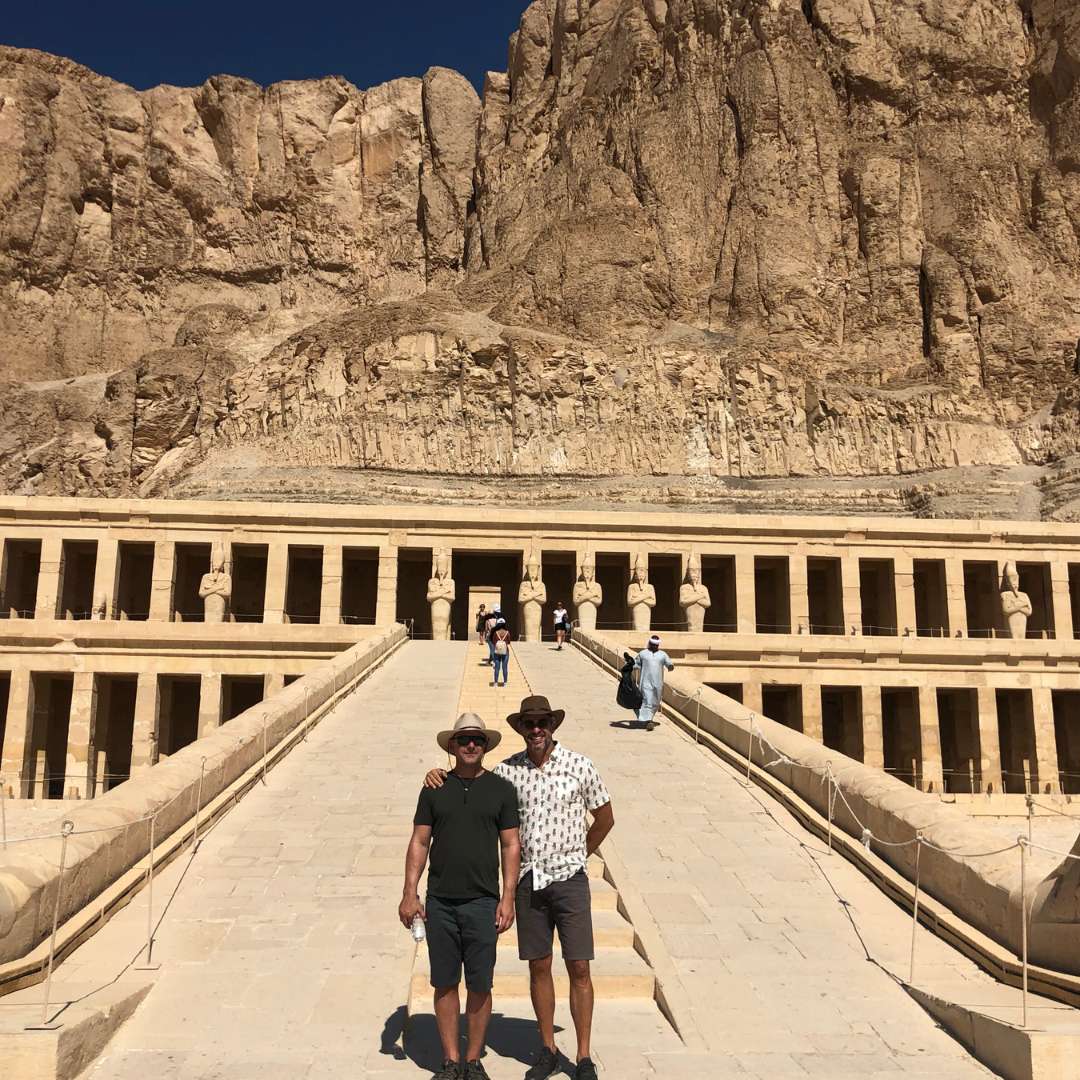 Ofrece unas vistas impresionantes del río Nilo y de la ciudad, y está a poca distancia a pie de muchas de las principales atracciones, como el Museo Egipcio y el bazar de Khan El-Khalili. El rooftop bar y la piscina al aire libre son fantásticos. El Mena House Hotel by Marriot, es un gran hotel, está justo afuera de la entrada de las Pirámides y se pueden ver desde la piscina y los jardines del hotel y tienen bastantes habitaciones con vistas de las Pirámides, así que asegúrense de pedir una de ellas.
El Oberoi Sahl Hasheesh es un lujoso complejo frente al mar situado en la costa del Mar Rojo. Ofrece impresionantes vistas al mar y a las montañas de los alrededores, y es un gran lugar para relajarse y descansar. El buceo desde las orillas del Mar Rojo es increíble, pero es mucho mejor cuando se va en un barco mar adentro.
Mientras estan en Egipto, hay numerosas excursiones y actividades de lujo que pueden disfrutar. Aquí hay cinco de mis principales recomendaciones: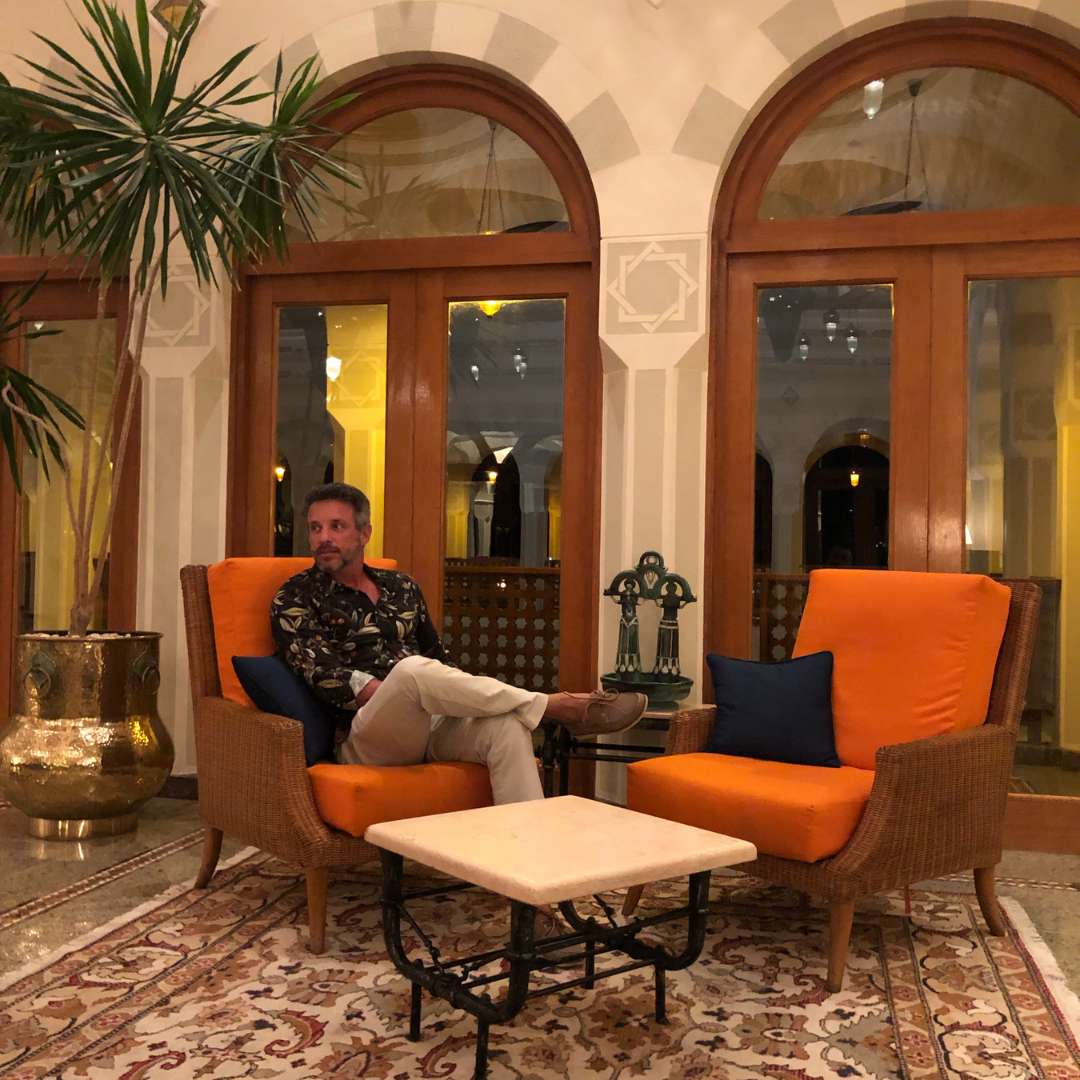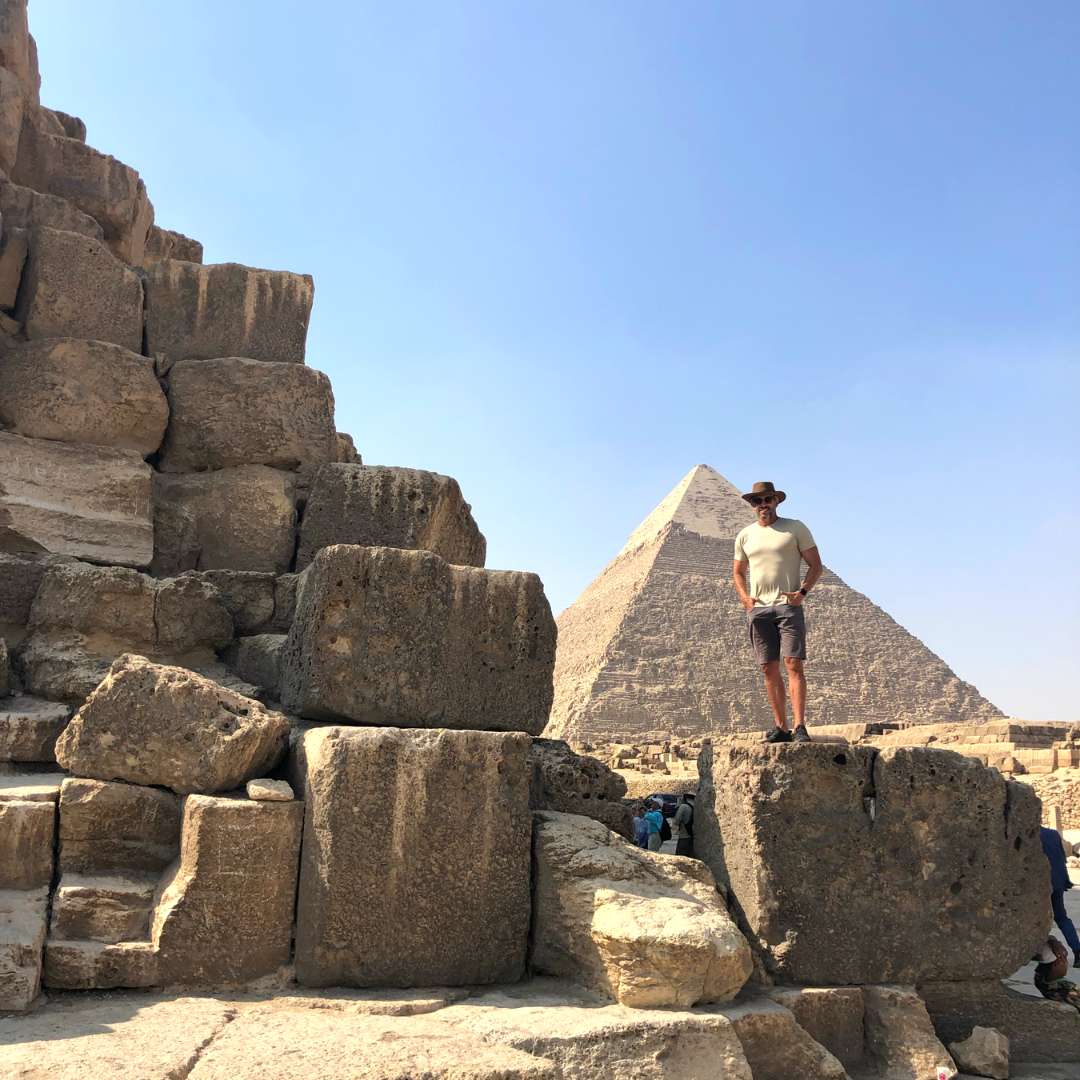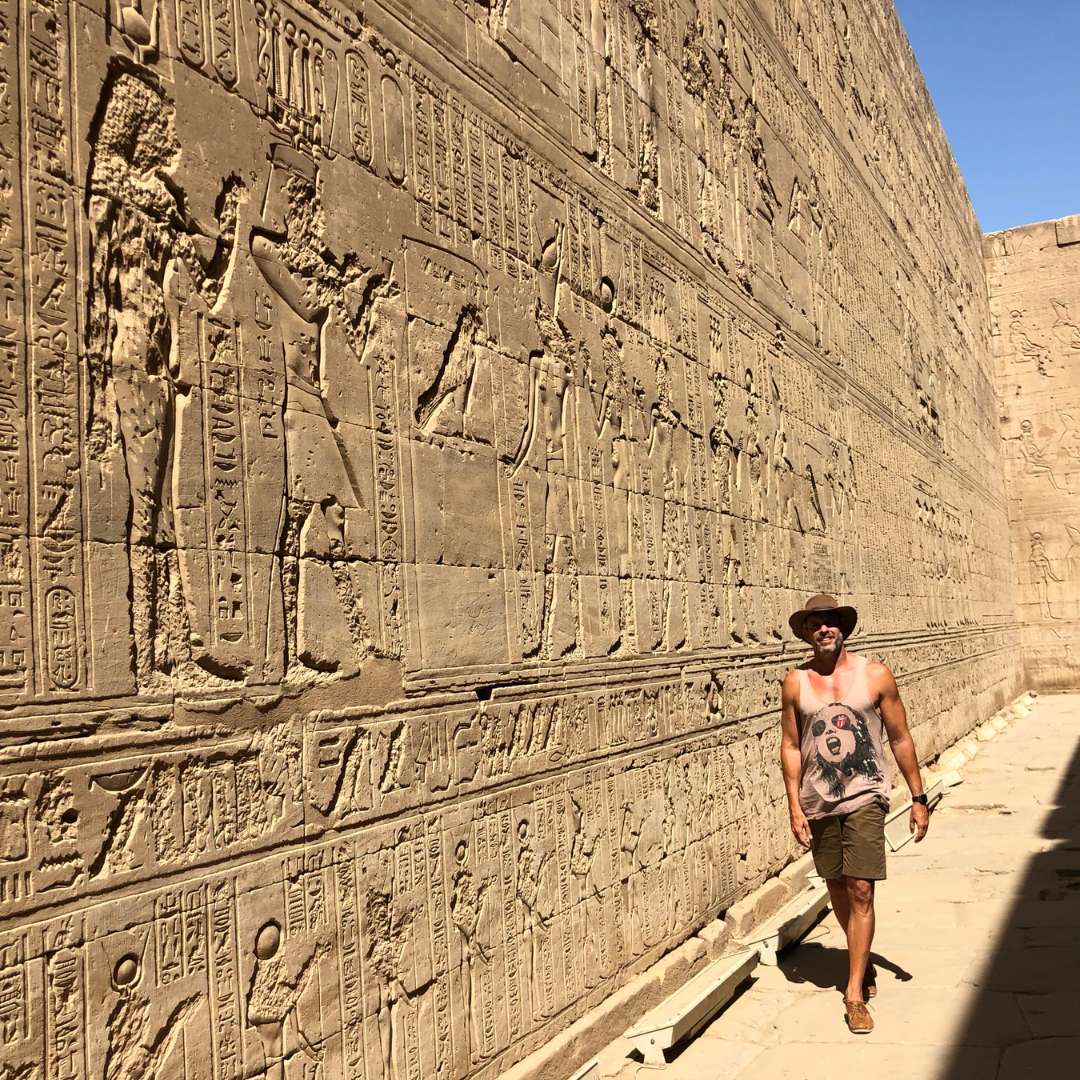 Crucero por el Nilo: Un crucero por el río Nilo es una actividad imprescindible en Egipto. Ofrece unas vistas impresionantes de los antiguos templos y ruinas, y es una excelente manera de relajarse y sumergirse en la historia y la cultura del país.
Buceo en el Mar Rojo: El Mar Rojo es el hogar de algunos de los arrecifes de coral y la vida marina más impresionantes del mundo. El buceo en estas aguas es una forma fantástica de explorar el mundo submarino y experimentar la belleza natural del Mar.
Tour privado por las pirámides: un tour privado por las pirámides es una excelente manera de experimentar la historia y la cultura de Egipto. Puedes evitar las multitudes y acercarte a estas antiguas maravillas.
Paseo en globo aerostático: un paseo en globo aerostático sobre Luxor es una experiencia inolvidable. Ofrece impresionantes vistas de los templos y las ruinas, y es una excelente manera de ver la inmensidad y la belleza de Egipto desde el cielo.
Safari por el desierto: un safari por el desierto es una excelente manera de experimentar la belleza natural de los vastos desiertos de Egipto. Puedes montar en camellos, ver la puesta de sol y disfrutar de una cena tradicional beduina bajo las estrellas. El Oasis de Siwa es una gran opción para esto.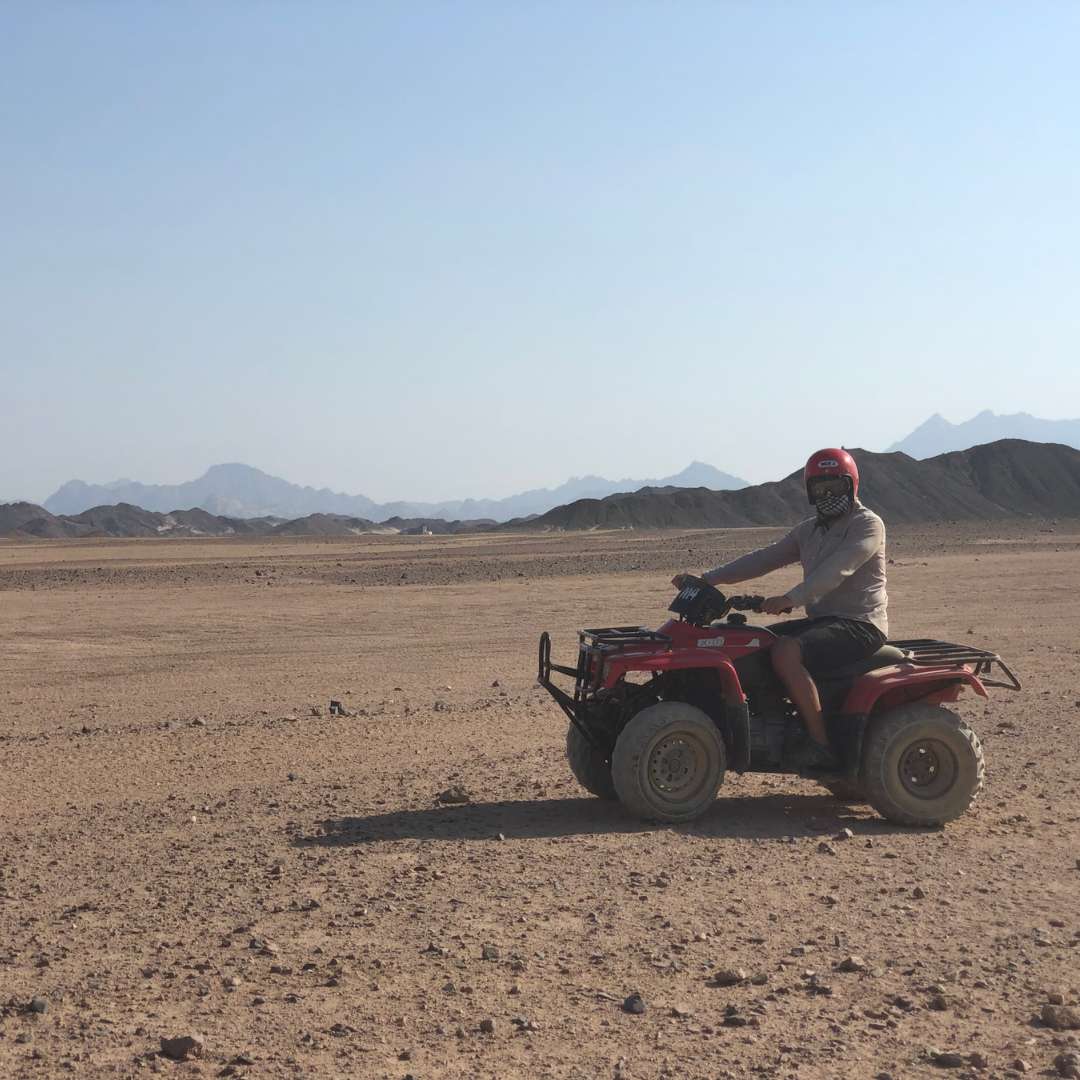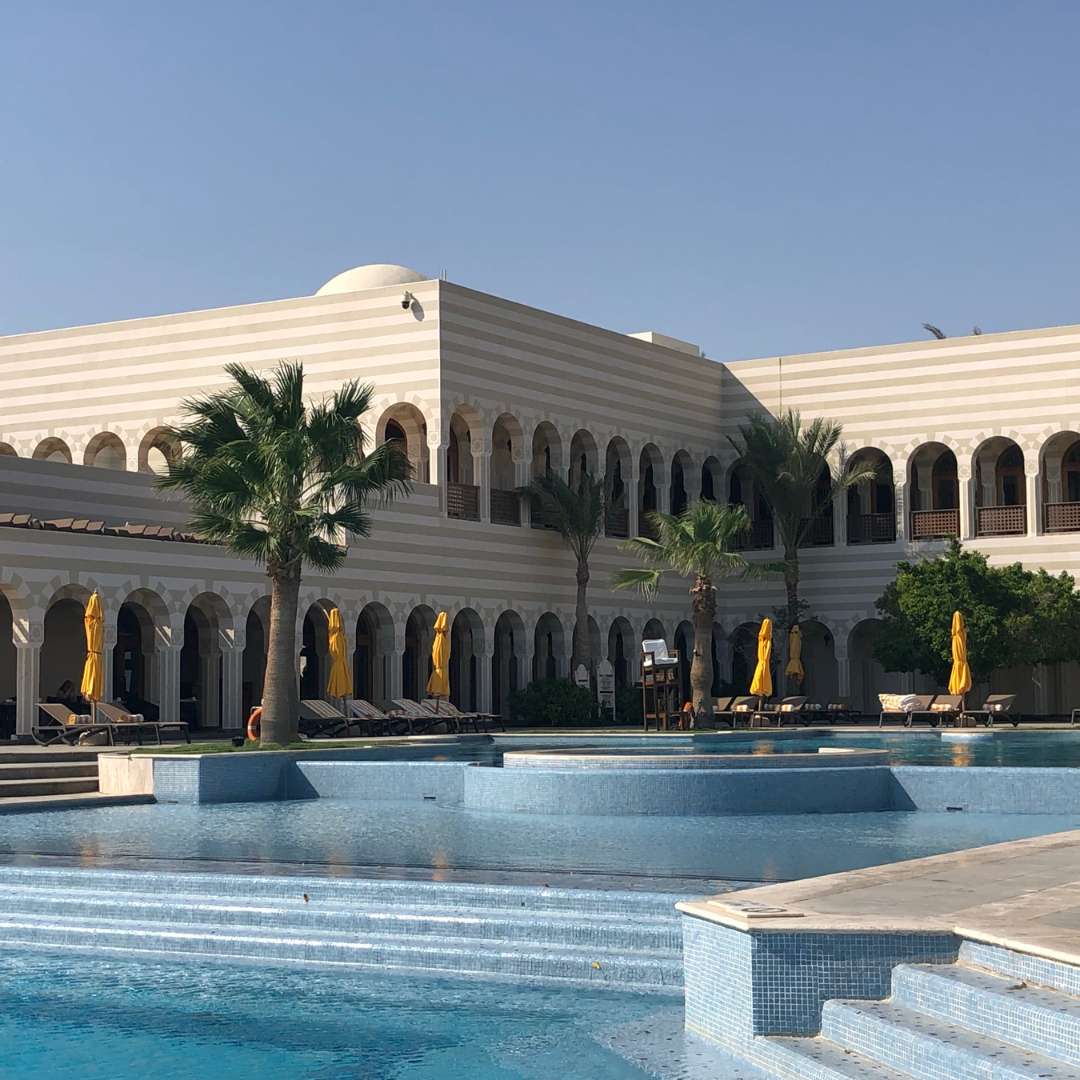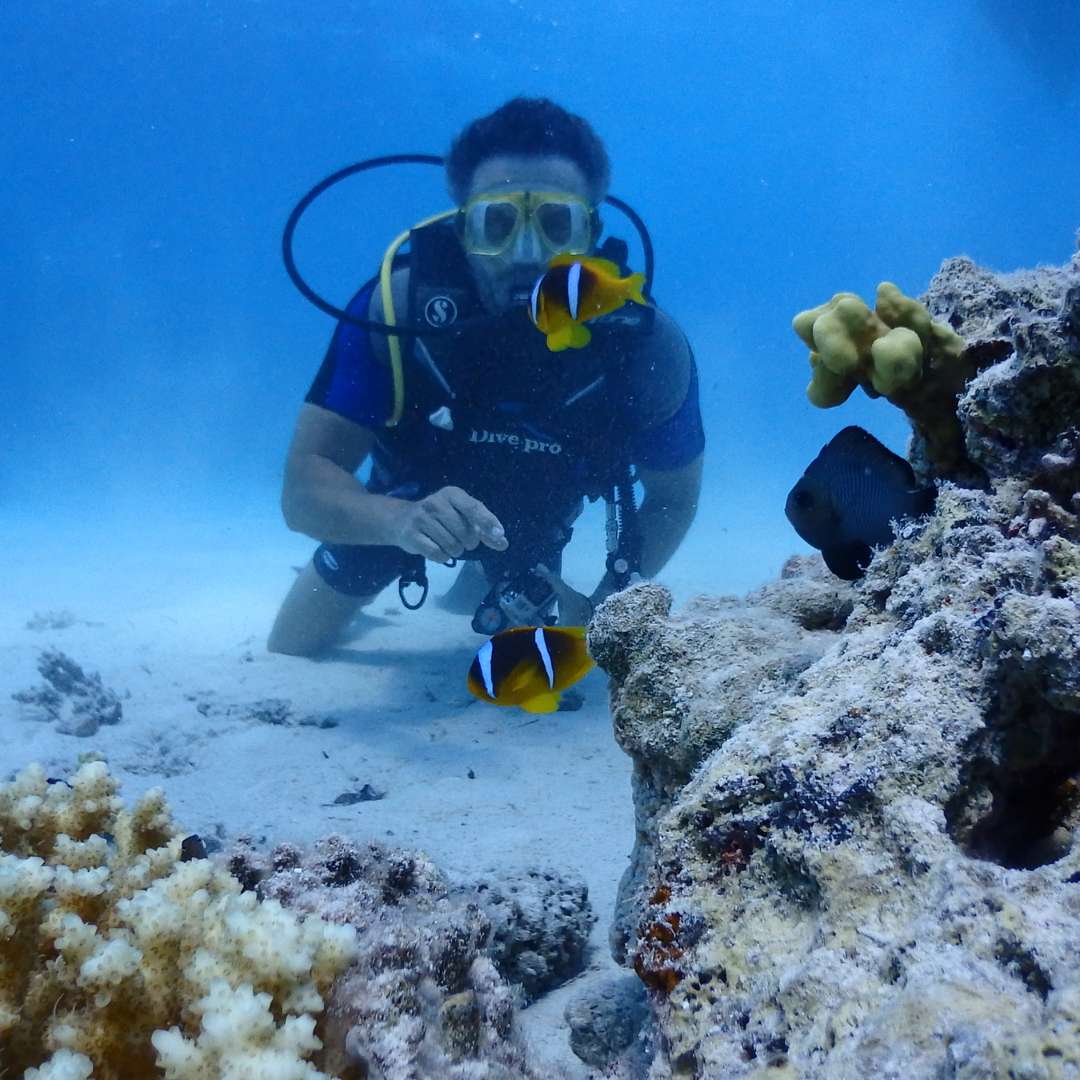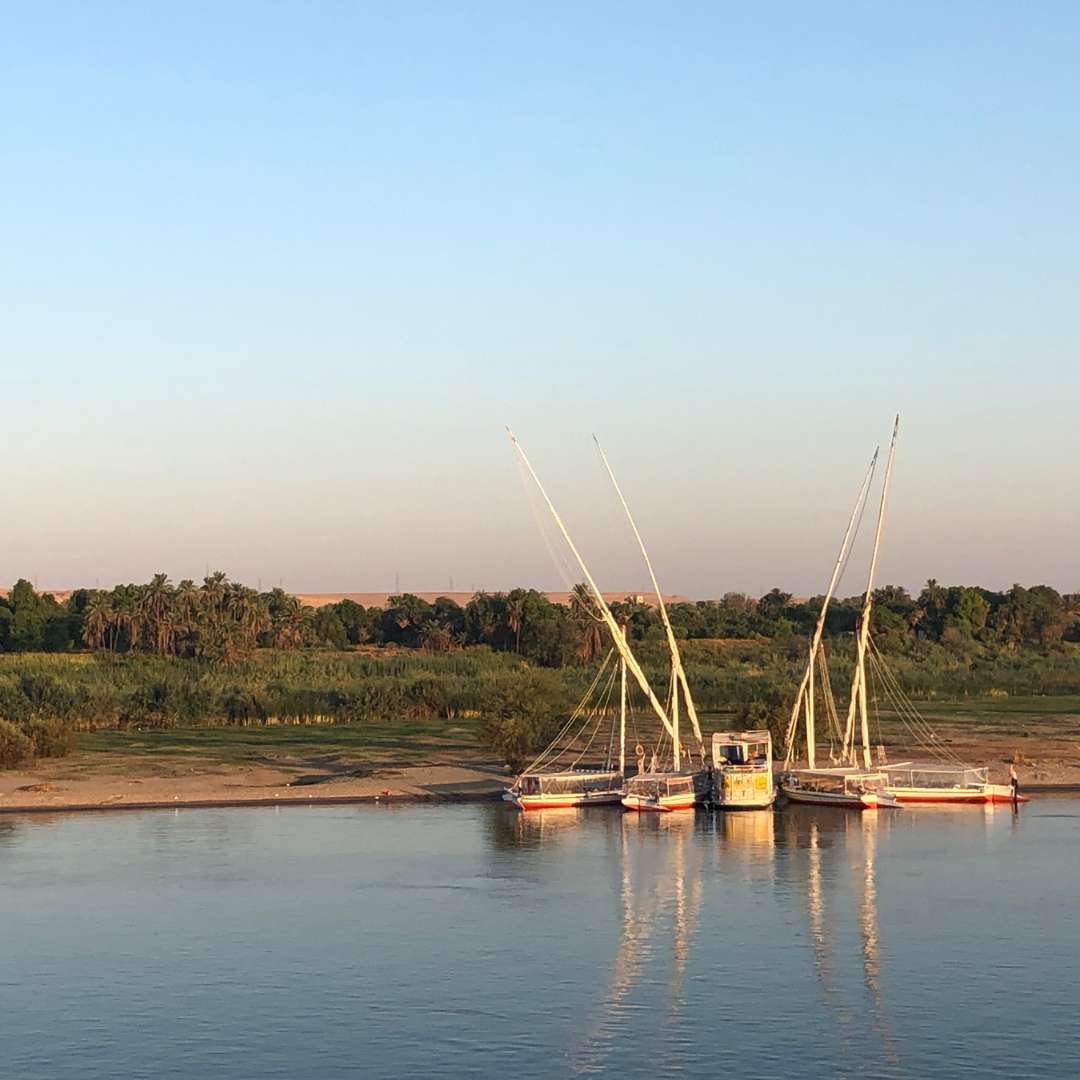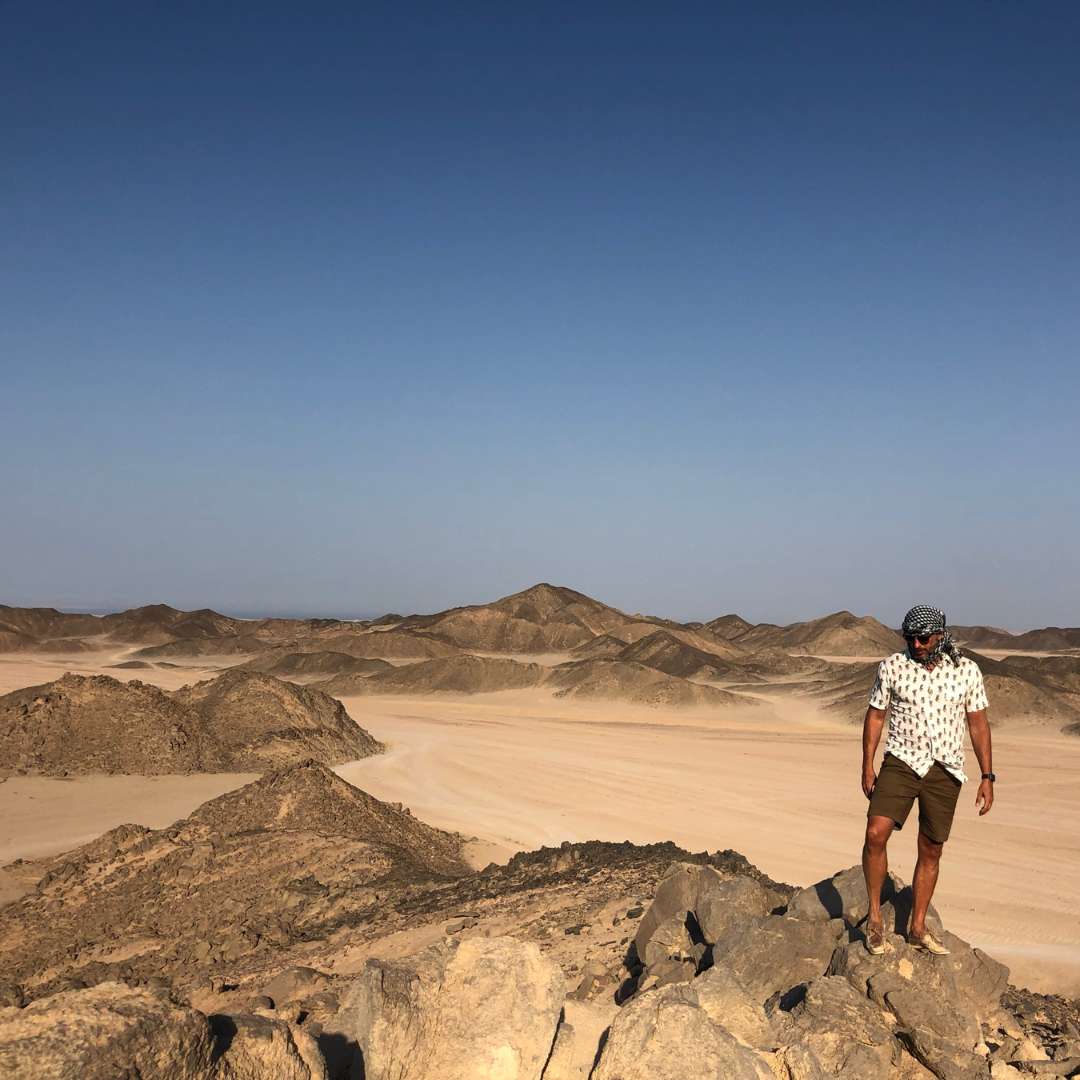 Así que para recapitular: si están considerando un viaje de lujo a Egipto, marzo es el mes ideal para ir. Con un clima templado y menos multitudes, puedes experimentar todo lo que este increíble país tiene para ofrecer de una manera más íntima y exclusiva.  Con numerosos hoteles de lujo, excursiones y actividades, Egipto es un destino que ofrece algo para todos. Un consejo, no viajes a Egipto en junio o agosto
¿Listo para planificar las vacaciones de tus sueños en las Egipto en Marzo?
Si desea planificar las vacaciones de tus sueños en Egipto, reserven una consulta de 30 minutos conmigo a través de Zoom. Durante nuestra consulta, podemos discutir sus preferencias de viaje, presupuesto e itinerario. Les proporcionaré asesoramiento experto y les ayudaré a planificar un viaje de lujo que sera el viaje de sus sueños mejorando todas sus expectativas.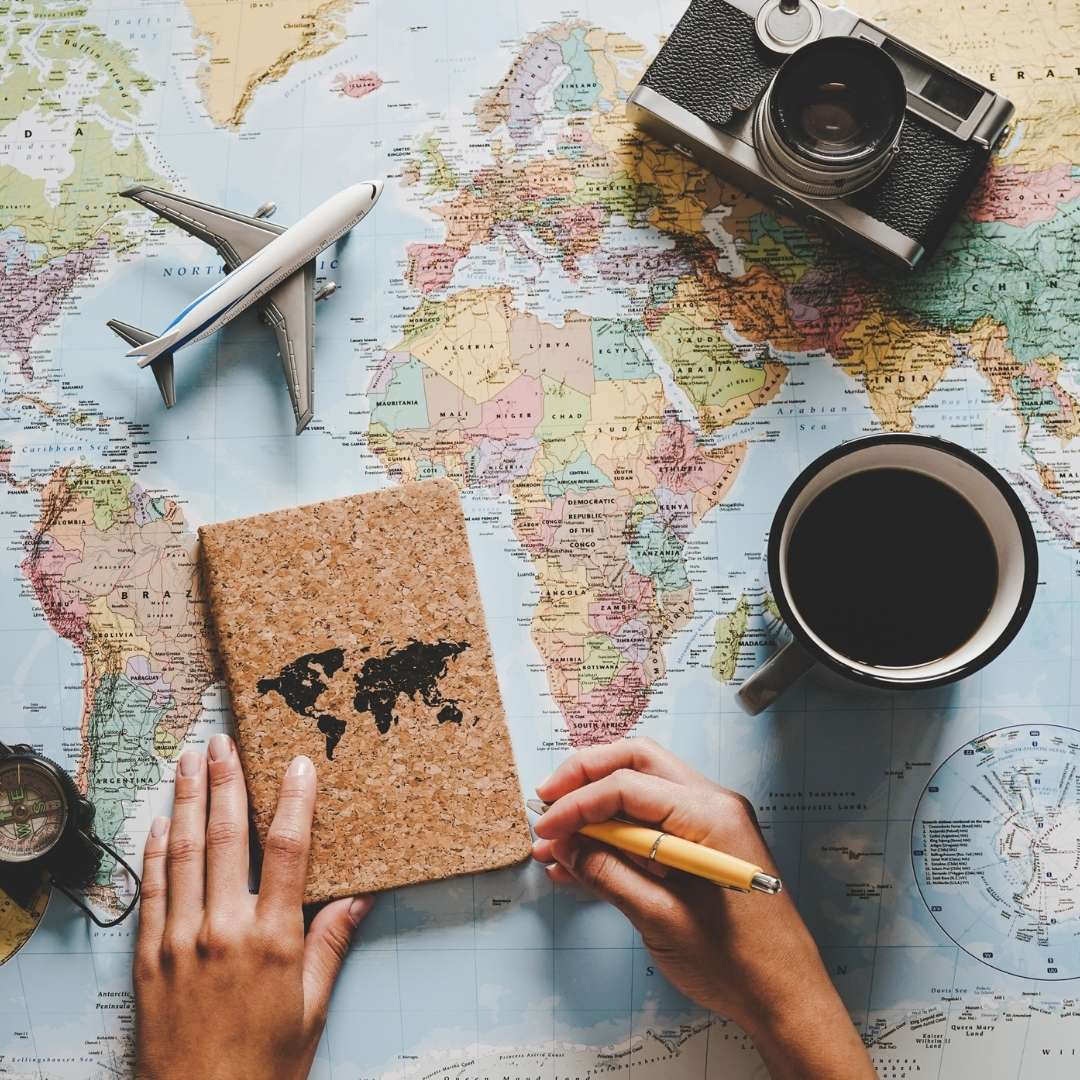 Lo que dicen nuestros clientes
xavier gordillo
2023-05-20
Espectaculares vistas y paisajes de Sudáfrica. Un fantástico descanso en la naturaleza. Muy recomendable el servicio de Nanan Travel.
Vanessa Mazzucchelli
2023-05-20
Espectacular el safari!!! Gracias Nanan Travel .. super recomendable.
Rodrigo Rivera
2023-05-10
Gracias German por todo el soporte antes, durante y despues de todo el viaje. Fuiste clave para tener una luna de miel SOÑADA. Empezando por la tremenda ruta Nyota en Africa y terminando con Malvidas. Excelente eleccion. Tu soporte y compañia durante todo el viaje nos dio la tranquilidad de poder disfrutarlo como se debe. Gracias!!
Manuela Duharte Clever
2023-05-03
todo excelente. la atencion y la cercania de German con nosotros hizo todo mas facil. la seleccion de la ruta Nyota en Africa y los hoteles fue muy buena eleccion. terminar con Maldivas para descansar, mejor todavia. Gracias German!!
German was a huge help with planning our trip to SA. He booked us a two-day guide for our time in Cape Town, who was incredible, plus German organised our unforgettable safari at Kariega Game Reserve. He took care of everything, plus gave us some valuable advice on where to stay too. Wouldn't hesitate to recommend!
Drew Kirkbride
2023-04-05
Germain guided us wonderfully through South Africa. When we first booked, he found plenty of alternatives to create a more authentic experience considering the needs and desires of the group. The hotel options were top notch, especially staying at Kitara Last World and the driver her uses for Cape Town and Stellenbosch was prompt, consistent, never rushed, and handles the group. A highlight was the sunset boat tour Private to our group. Only recommendation for change might have been pre-scheduling some of the wineries or finding some boutique options, though this did not change our experience.
German from Nanan Travel organized the perfect South African birthday celebration for me and my friends. From beginning to end the trip was flawless. Drivers were organized for all transfers and day trips. The accommodations were impeccably beautiful! Everything about the safari was astounding! German's restaurant and vineyard recommendations were outstanding! This trip exceeded our expectations! I will definitely be booking future travel plans with German.
We had a fabulous and seamless experience using Nanan Travel. He helped arrange our Safari experience at Kariega Game Reserve, including transportation to/from. He was attentive, quick to respond despite a huge time change between SA and North Carolina, USA, and helpful even with suggestions for Cape Town/Stellenbosch/Franschhoek. I would highly recommend!
German pulled together and incredible itinerary for us! His fantastic recommendations during our entire trip, great lodging, attention to detail, and personalized service made this a truly unforgettable vacation!
Rafael Balaguer
2023-01-26
There's a certain ease and excitement when you don't have to worry about the rest of your trip living up to an incredible yesterday, because today and tomorrow are going to be EVEN BETTER. That's what you can expect from a South African trip planned by Nanan Travel. Just when you think it can't get better, it does. German planned every detail, so we didn't have to worry about a thing. Excursions were varied and executed flawlessly. Transfers between properties were seamless and hassle-free. And check-ins were actually fun and some of my favorite moments. Our trip had a perfect pace of relaxation, sightseeing, adventure, and surprises. It took us off the beaten path (literally) one day and 10 feet from a lion's mouth the next. I arrived home after nearly 3 weeks with a full heart and memories I will never forget. Thank you, German, for helping to make my first time in South Africa so unforgettable.