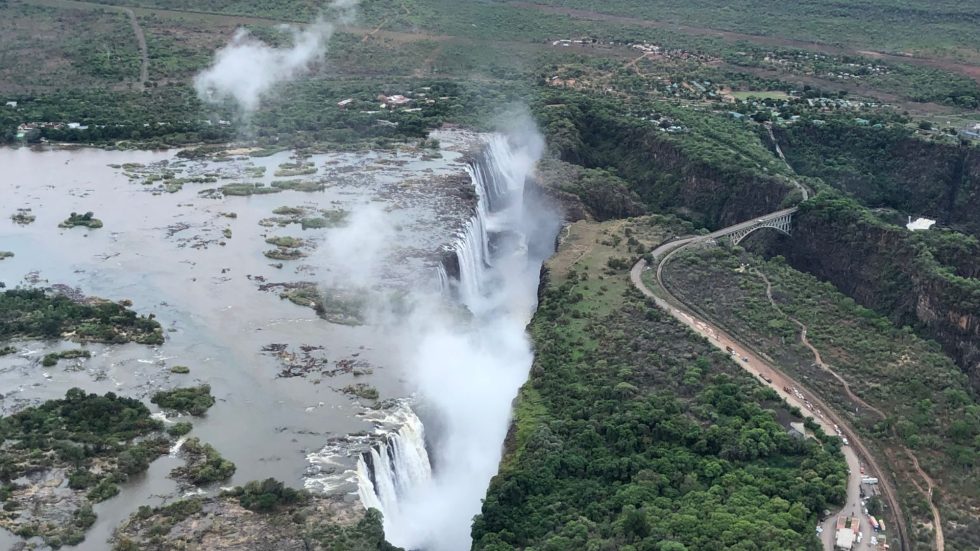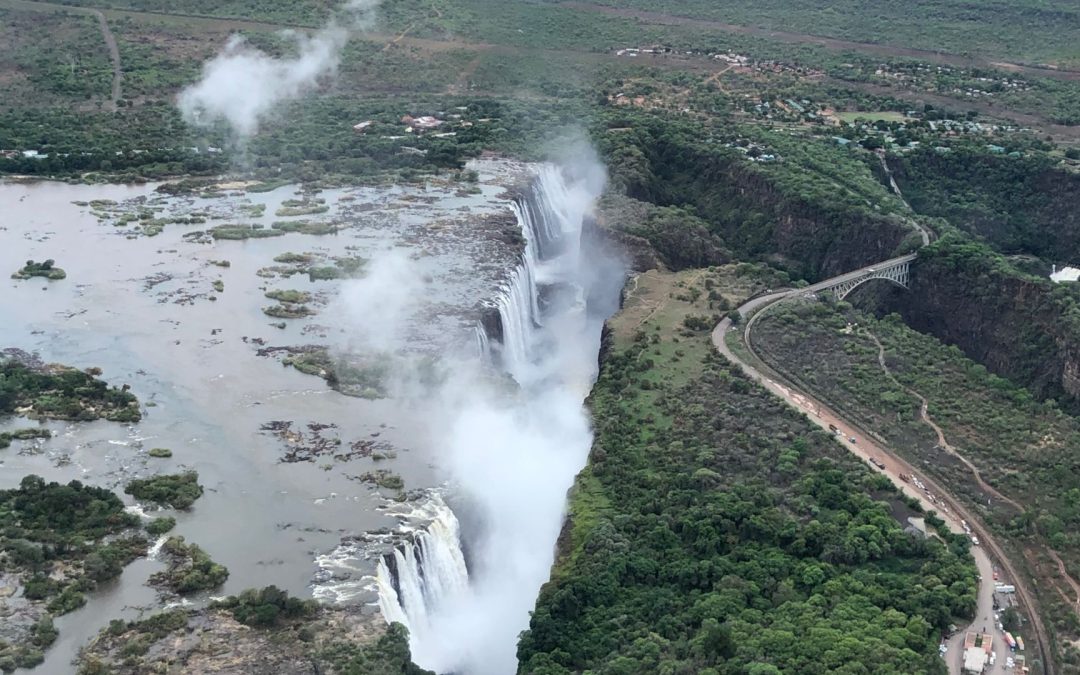 Febrero es un mes fantástico para explorar las Cataratas Victoria, una de las maravillas naturales más impresionantes del mundo. Con niveles de agua óptimos y una variedad de actividades estimulantes, nunca se aburrirán durante una visita a las Cataratas Victoria en febrero.
Victoria Falls, cariñosamente conocida como Vic Falls, es un destino impresionante que se puede disfrutar durante todo el año. Sin embargo, febrero ofrece el equilibrio perfecto de los niveles de agua, lo que permite a los visitantes experimentar tanto el poder de las cataratas como la emoción de actividades como Devil's Pool. De marzo a junio, los niveles de agua son demasiado altos para Devil's Pool, mientras que durante la estación seca, la experiencia no es tan impresionante.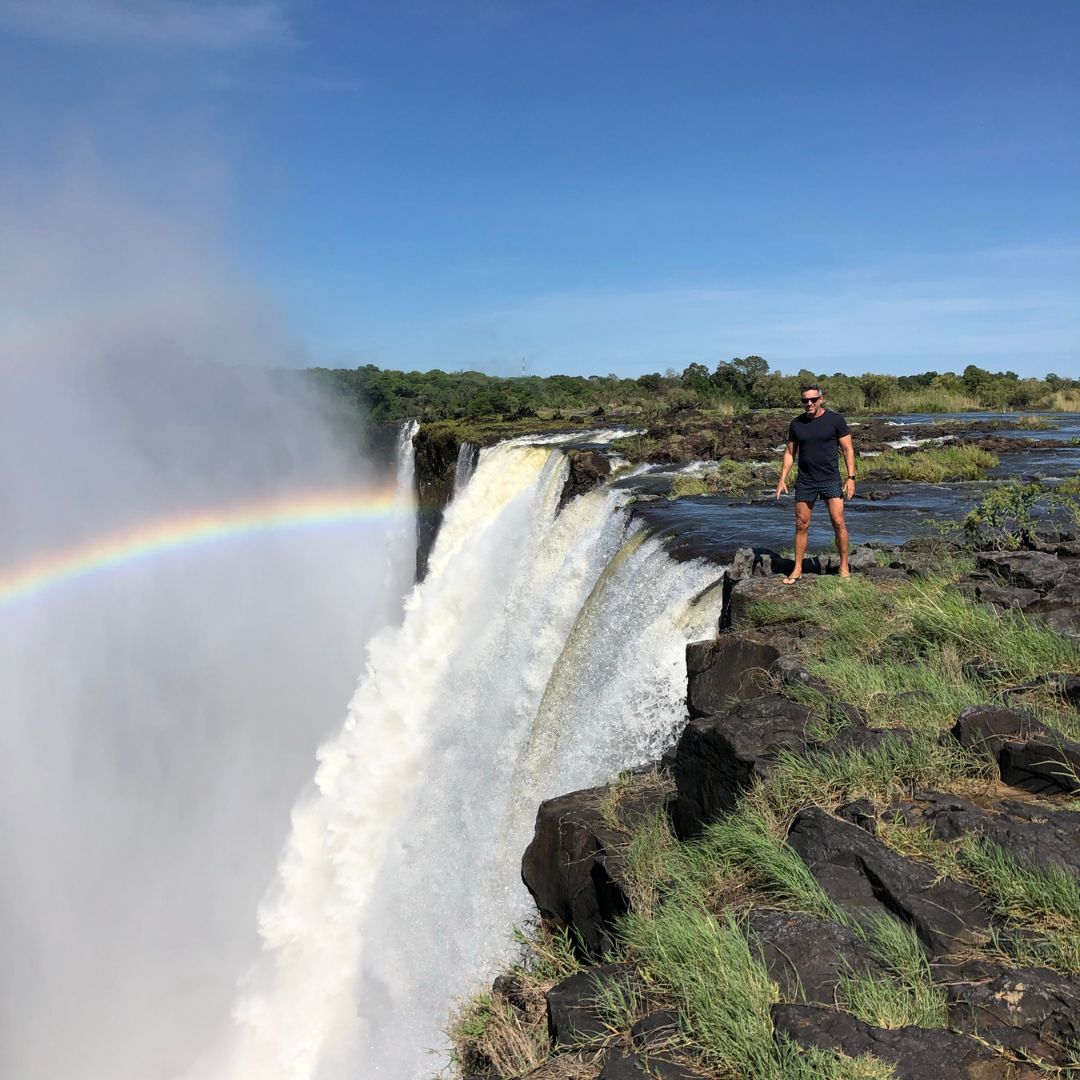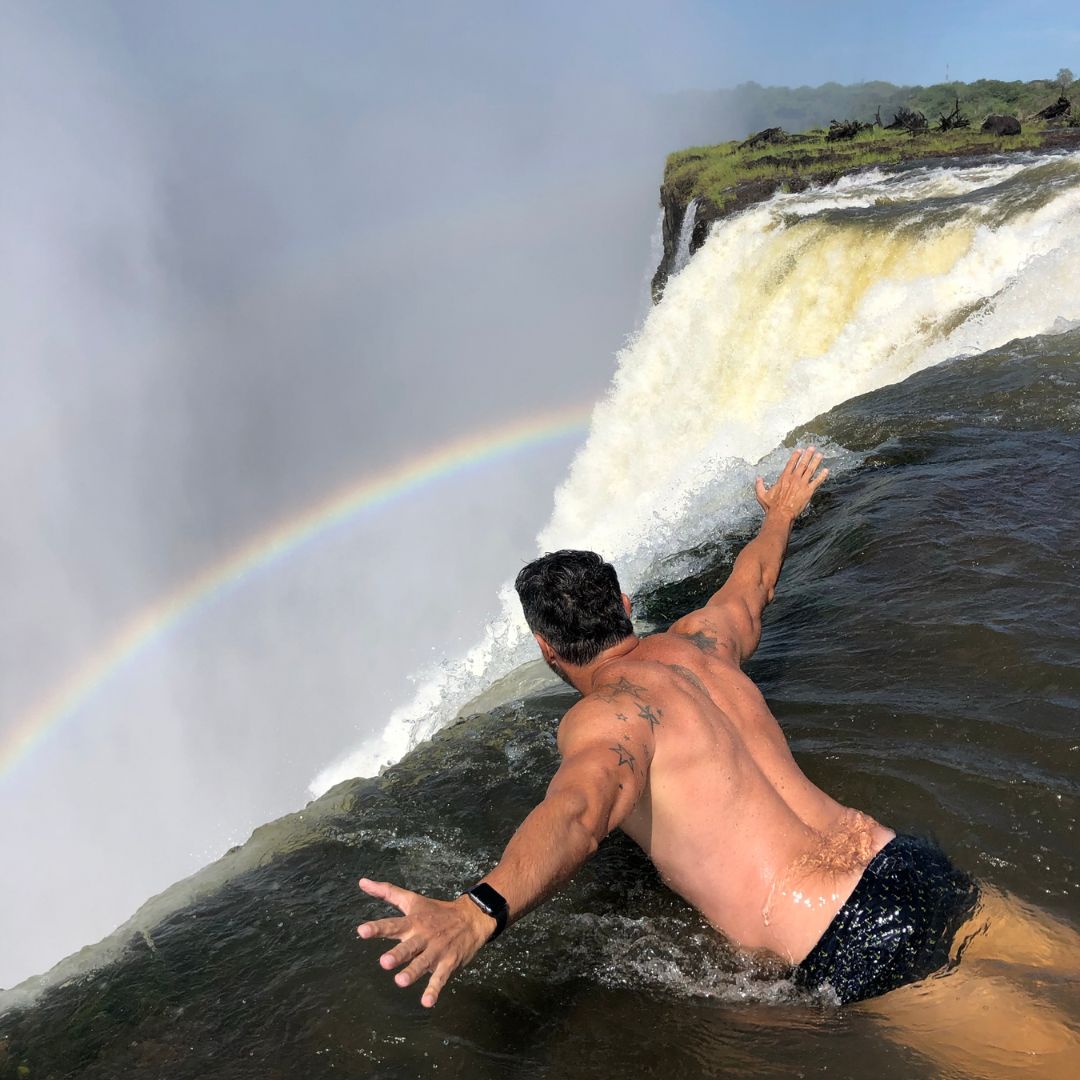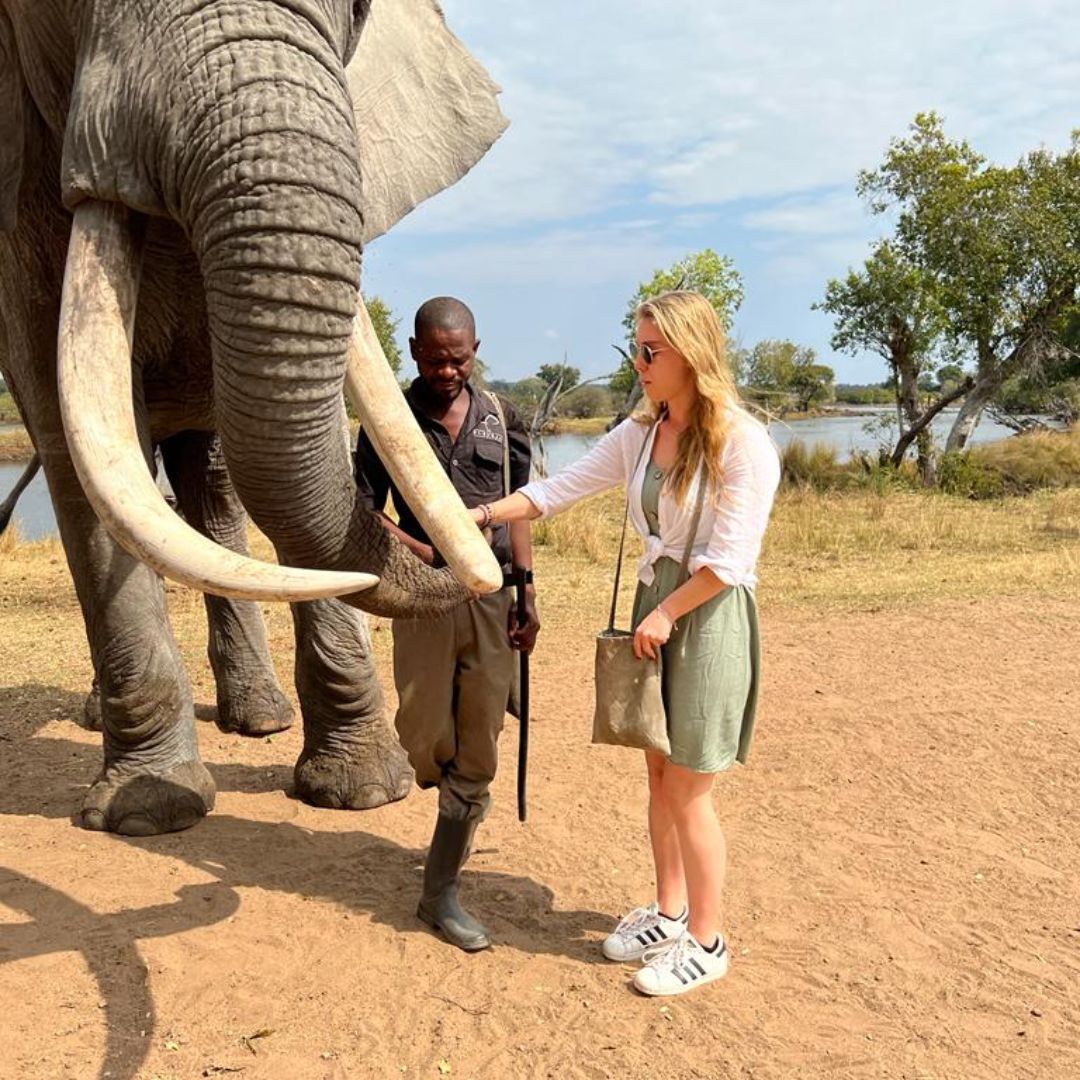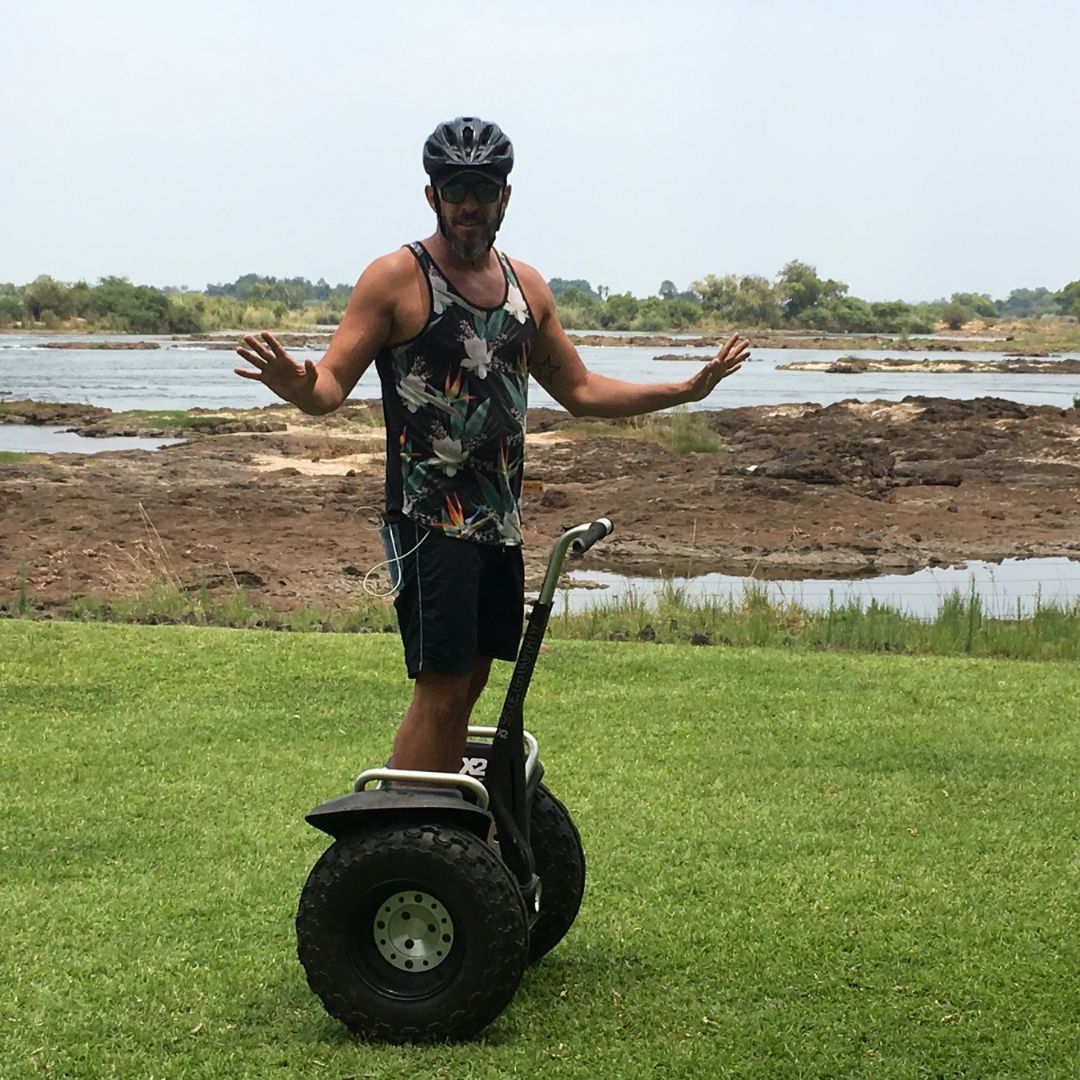 Con 1 kilómetro de ancho, Vic Falls se transforma en un paraíso para los amantes de la aventura durante la temporada de ríos bajos. Este es el momento perfecto para actividades de adrenalina, como el river rafting, los paseos en barco de alta velocidad, el puenting, la tirolesa y el estimulante swing gigante. No te pierdas una visita a The Lookout Cafe para disfrutar de unas vistas impresionantes y muy buena comida.
Para una experiencia más serena, visita The Elephant Cafe, donde puedes acercarte a estos gentiles gigantes. Para sumergirse completamente en las maravillas de Vic Falls, recomendamos una estancia mínima de dos noches, lo que permite tiempo suficiente para un vuelo en helicóptero sobre las cataratas y varias actividades.
Se puede acceder a las Cataratas Victoria a través de dos aeropuertos: el Aeropuerto Livingstone en Zambia o el Aeropuerto Victoria Falls en Zimbabue. Para aprovechar al máximo su viaje, necesitará obtener una visa de entrada múltiple, ya que las actividades se extienden por ambos países. Un safari en el Parque Nacional Chobe en Botsuana o en el Parque Nacional Hwange en Zimbabue añade un toque inolvidable a su aventura.
Al elegir dónde alojarse, considere el lujoso Royal Livingstone Hotel, ubicado cerca de las cataratas. Para aquellos que se quedan más de dos noches, recomendamos alojamientos río arriba como el exquisito Royal Chundu Lodge, que ofrece una variedad de actividades únicas.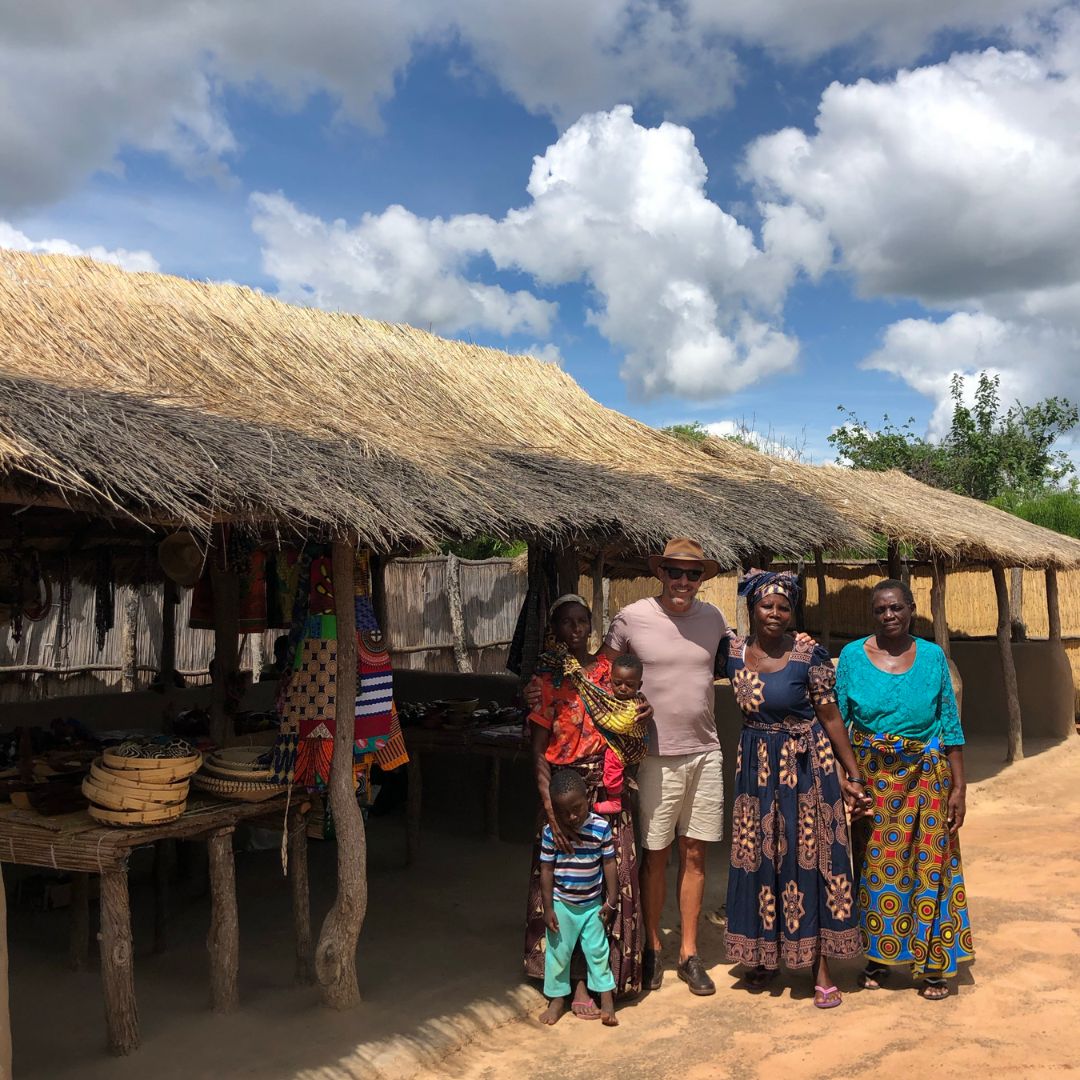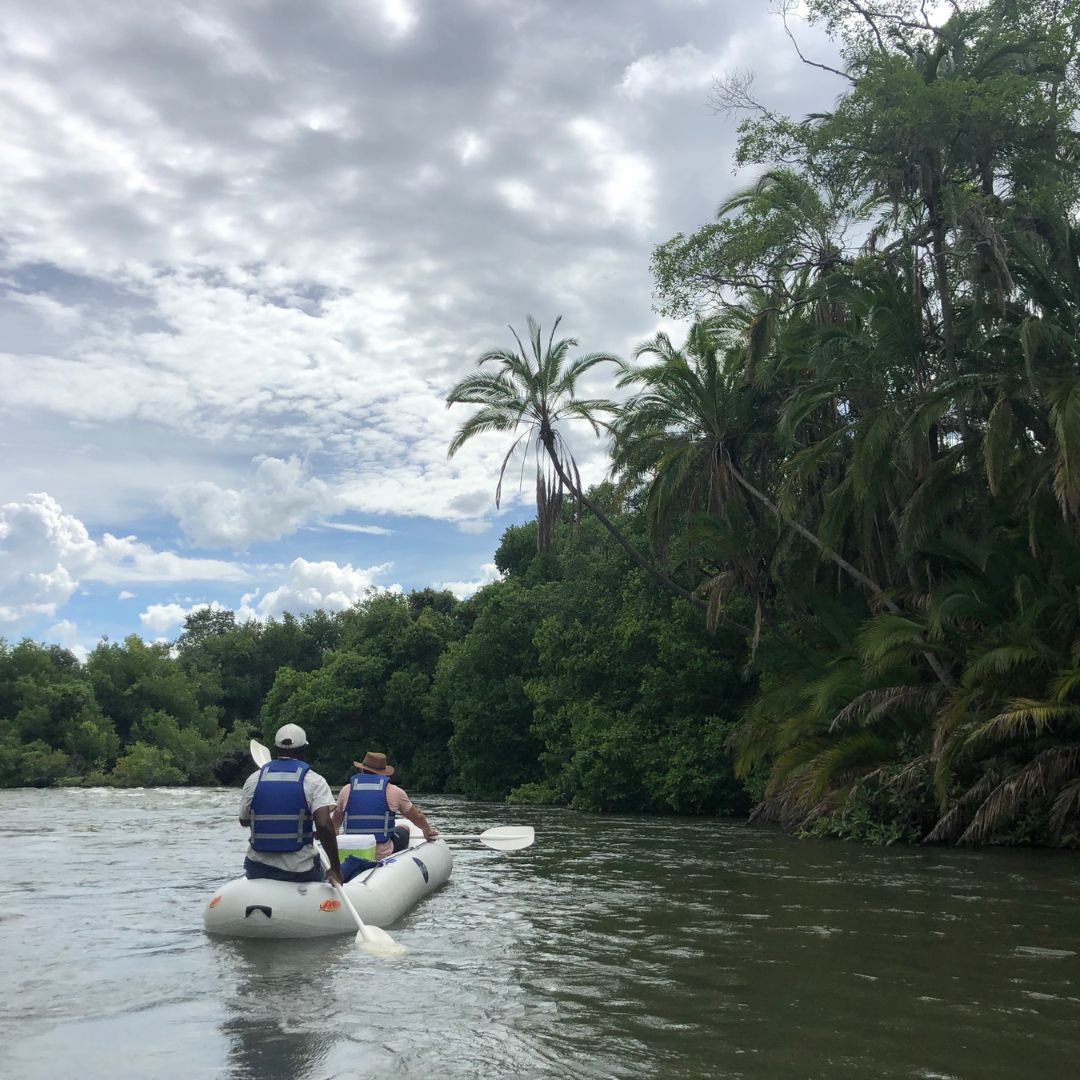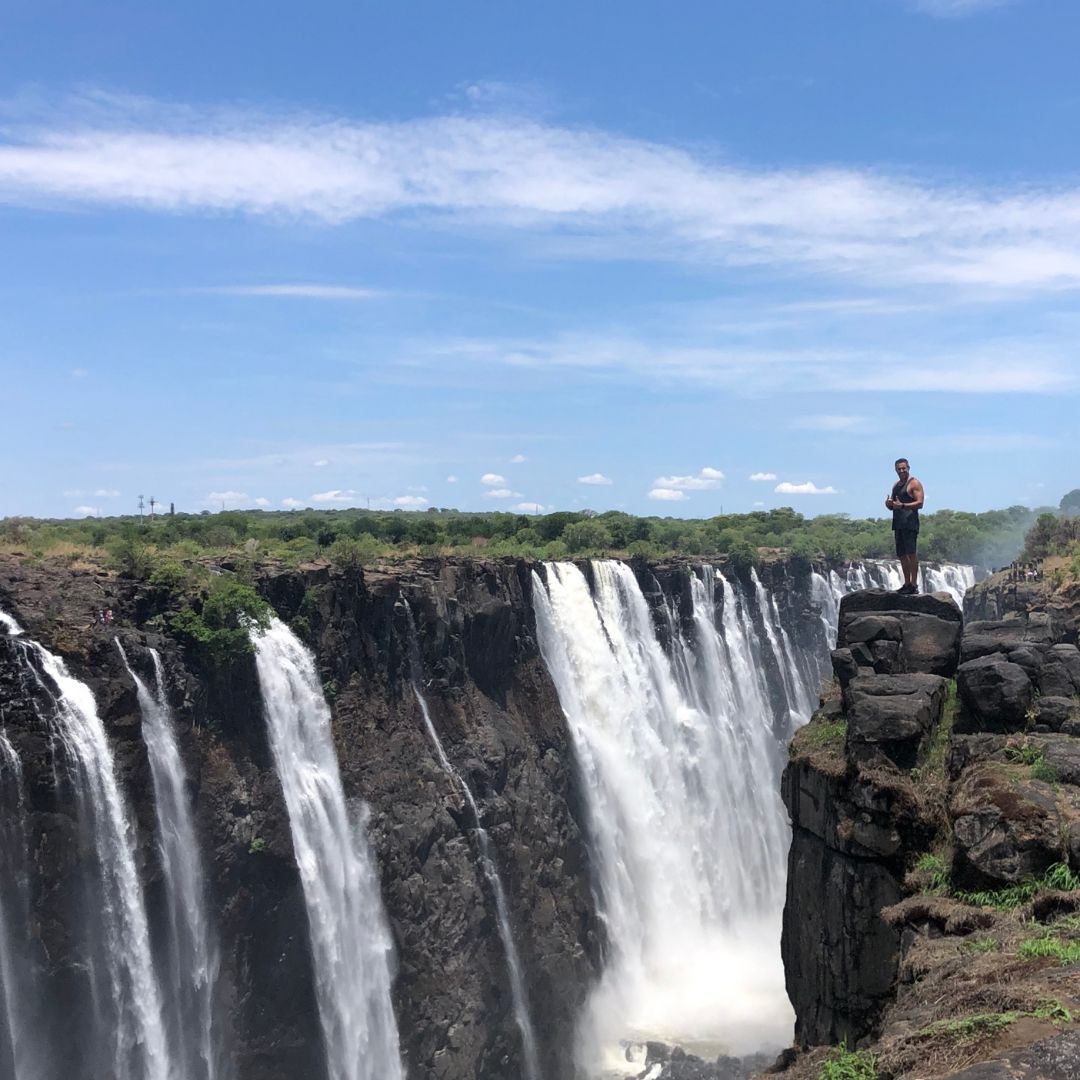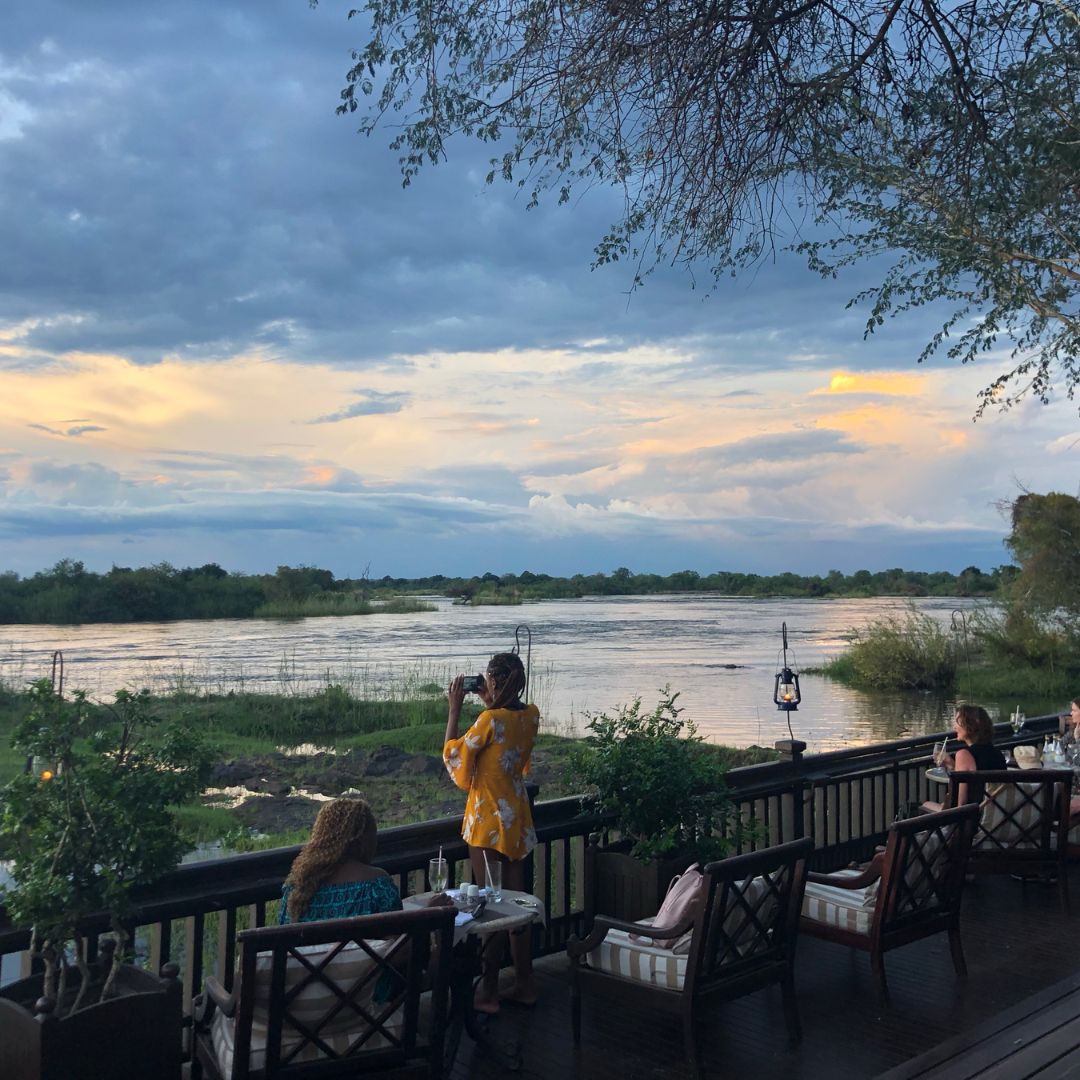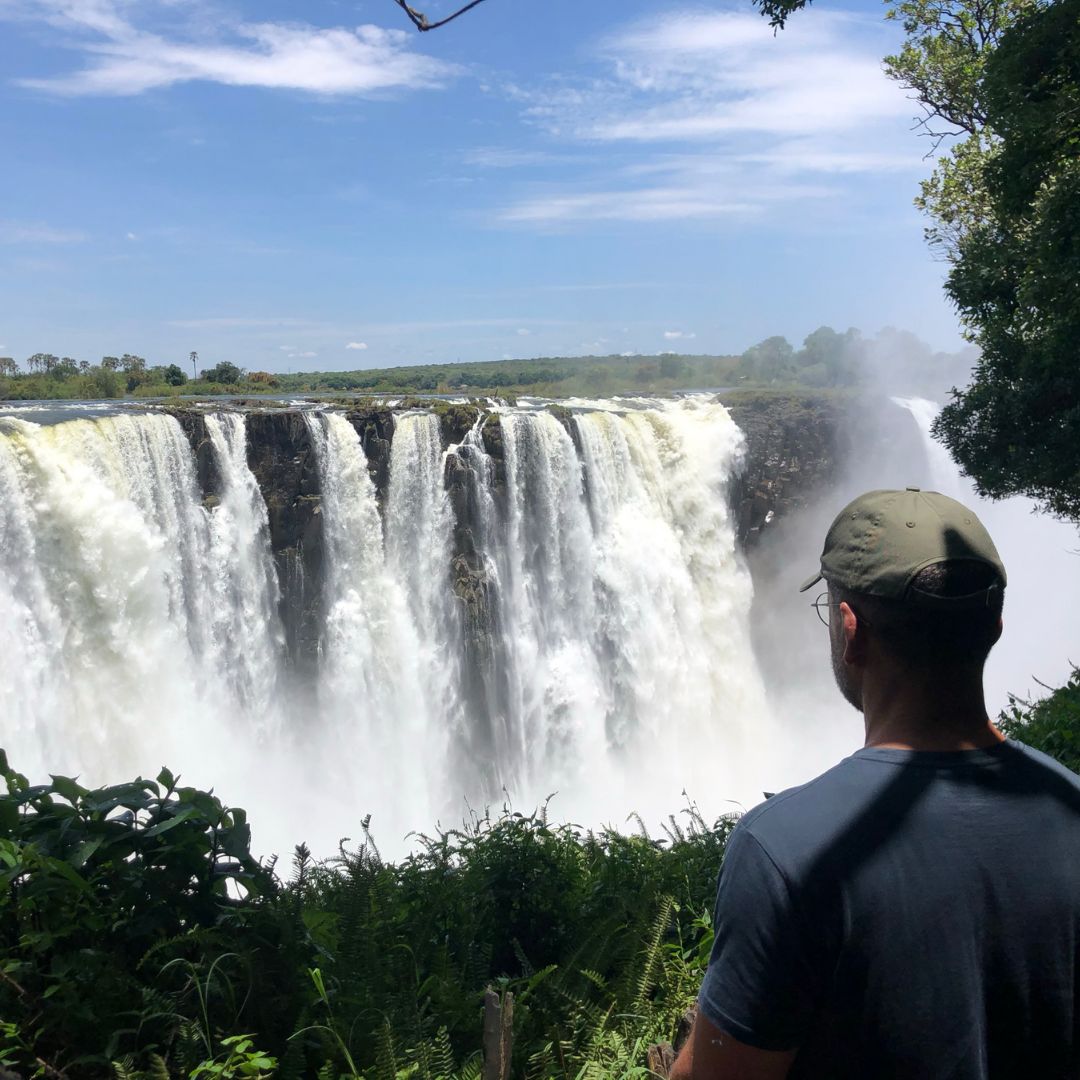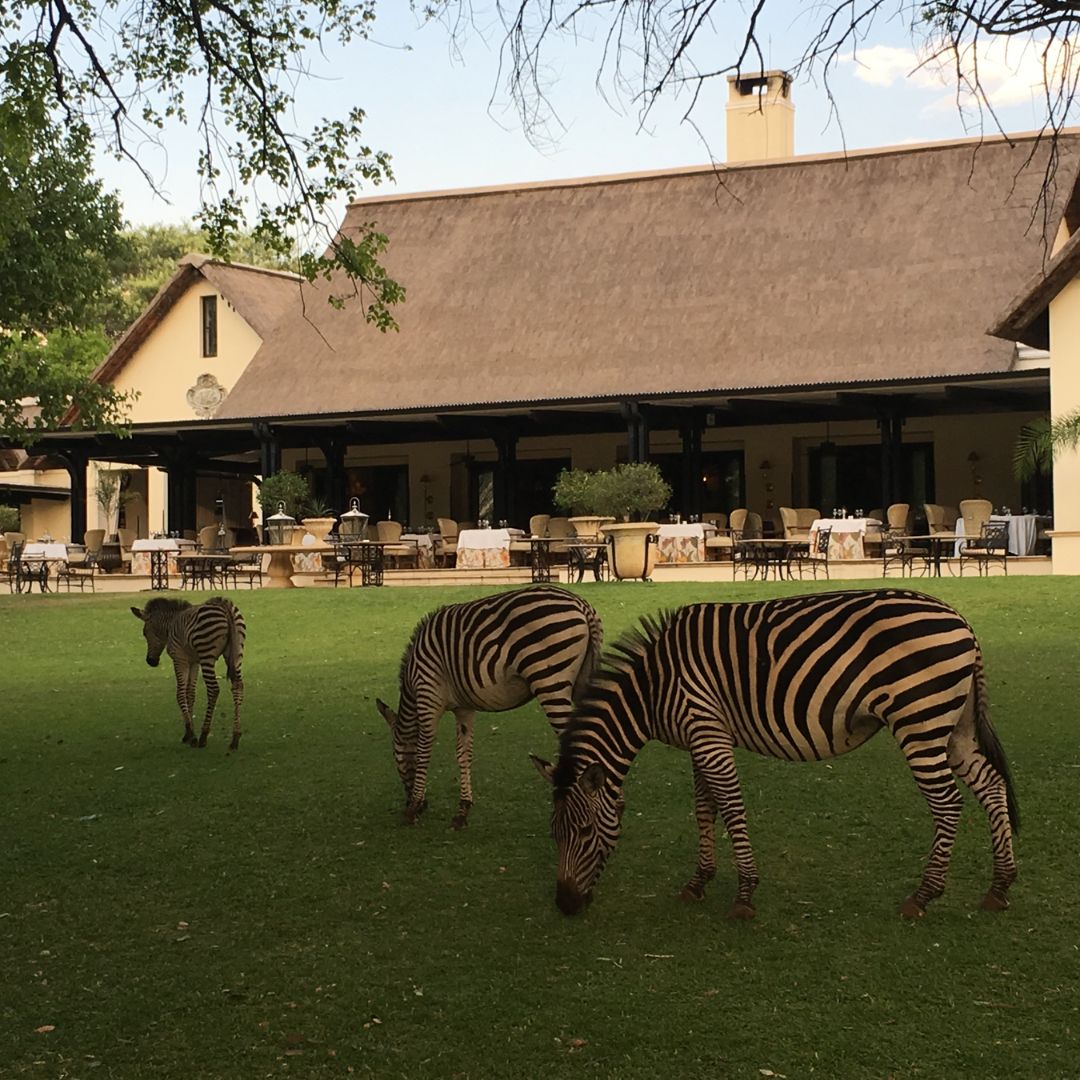 En resumen, febrero es un momento ideal para visitar las Cataratas Victoria, con una mezcla perfecta de poderosas cataratas y actividades emocionantes. Combina esta experiencia inolvidable con otros destinos africanos como Ciudad del Cabo y un safari para un viaje de 10-12 días inolvidable.
¿Listo para planificar las vacaciones de tus sueños en las Cataratas Victoria en febrero?
Reserva una consulta de 30 minutos conmigo a través de Calendly. Durante nuestra llamada, discutiremos sus preferencias de viaje, presupuesto e itinerario. Les proporcionaré asesoramiento experto y les ayudaré a planificar una aventura inolvidable que satisfaga todas sus necesidades y expectativas. No te pierdas esta oportunidad, ¡programa tu consulta hoy!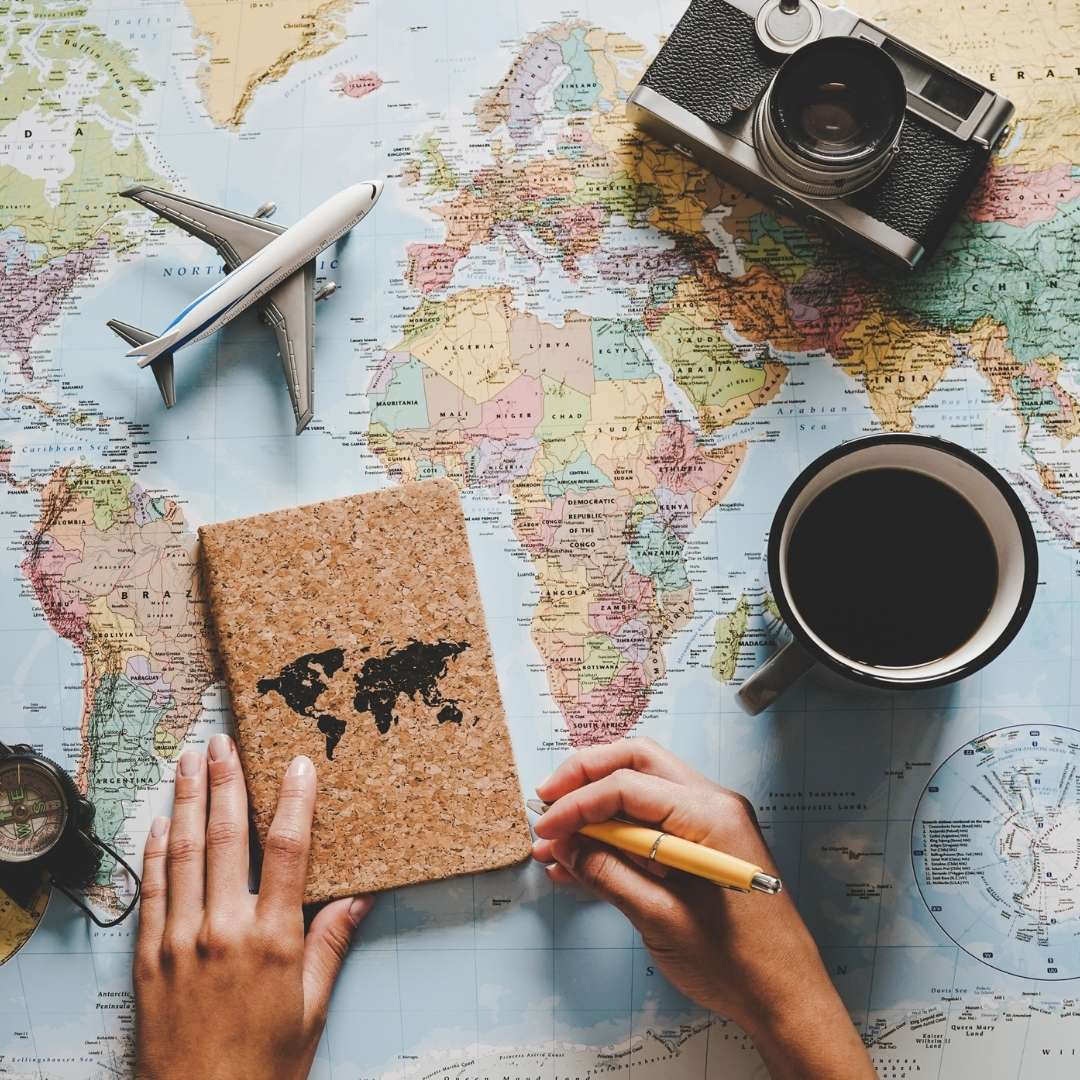 Lo que dicen nuestros clientes
xavier gordillo
2023-05-20
Espectaculares vistas y paisajes de Sudáfrica. Un fantástico descanso en la naturaleza. Muy recomendable el servicio de Nanan Travel.
Vanessa Mazzucchelli
2023-05-20
Espectacular el safari!!! Gracias Nanan Travel .. super recomendable.
Rodrigo Rivera
2023-05-10
Gracias German por todo el soporte antes, durante y despues de todo el viaje. Fuiste clave para tener una luna de miel SOÑADA. Empezando por la tremenda ruta Nyota en Africa y terminando con Malvidas. Excelente eleccion. Tu soporte y compañia durante todo el viaje nos dio la tranquilidad de poder disfrutarlo como se debe. Gracias!!
Manuela Duharte Clever
2023-05-03
todo excelente. la atencion y la cercania de German con nosotros hizo todo mas facil. la seleccion de la ruta Nyota en Africa y los hoteles fue muy buena eleccion. terminar con Maldivas para descansar, mejor todavia. Gracias German!!
German was a huge help with planning our trip to SA. He booked us a two-day guide for our time in Cape Town, who was incredible, plus German organised our unforgettable safari at Kariega Game Reserve. He took care of everything, plus gave us some valuable advice on where to stay too. Wouldn't hesitate to recommend!
Drew Kirkbride
2023-04-05
Germain guided us wonderfully through South Africa. When we first booked, he found plenty of alternatives to create a more authentic experience considering the needs and desires of the group. The hotel options were top notch, especially staying at Kitara Last World and the driver her uses for Cape Town and Stellenbosch was prompt, consistent, never rushed, and handles the group. A highlight was the sunset boat tour Private to our group. Only recommendation for change might have been pre-scheduling some of the wineries or finding some boutique options, though this did not change our experience.
German from Nanan Travel organized the perfect South African birthday celebration for me and my friends. From beginning to end the trip was flawless. Drivers were organized for all transfers and day trips. The accommodations were impeccably beautiful! Everything about the safari was astounding! German's restaurant and vineyard recommendations were outstanding! This trip exceeded our expectations! I will definitely be booking future travel plans with German.
We had a fabulous and seamless experience using Nanan Travel. He helped arrange our Safari experience at Kariega Game Reserve, including transportation to/from. He was attentive, quick to respond despite a huge time change between SA and North Carolina, USA, and helpful even with suggestions for Cape Town/Stellenbosch/Franschhoek. I would highly recommend!
German pulled together and incredible itinerary for us! His fantastic recommendations during our entire trip, great lodging, attention to detail, and personalized service made this a truly unforgettable vacation!
Rafael Balaguer
2023-01-26
There's a certain ease and excitement when you don't have to worry about the rest of your trip living up to an incredible yesterday, because today and tomorrow are going to be EVEN BETTER. That's what you can expect from a South African trip planned by Nanan Travel. Just when you think it can't get better, it does. German planned every detail, so we didn't have to worry about a thing. Excursions were varied and executed flawlessly. Transfers between properties were seamless and hassle-free. And check-ins were actually fun and some of my favorite moments. Our trip had a perfect pace of relaxation, sightseeing, adventure, and surprises. It took us off the beaten path (literally) one day and 10 feet from a lion's mouth the next. I arrived home after nearly 3 weeks with a full heart and memories I will never forget. Thank you, German, for helping to make my first time in South Africa so unforgettable.