October's Unparalleled Adventure in Botswana: A Luxury Traveler's Guide
Blog post with #NANANtravel
Blog Posts
When it comes to luxury travel, Botswana in October offers an unparalleled adventure waiting to be explored. This month presents a delightful combination of dry and sunny weather with fewer crowds, making it the ideal time to immerse yourself in the marvels of a safari or indulge in the serenity of a desert retreat.
The October Advantage
October is a standout month for a Botswana visit. It marks the beginning of the dry season, characterised by warm and sun-soaked days with minimal rainfall. This climate provides an excellent opportunity to explore the country's diverse outdoor attractions, such as the Okavango Delta, Chobe National Park, and the Makgadikgadi Pans.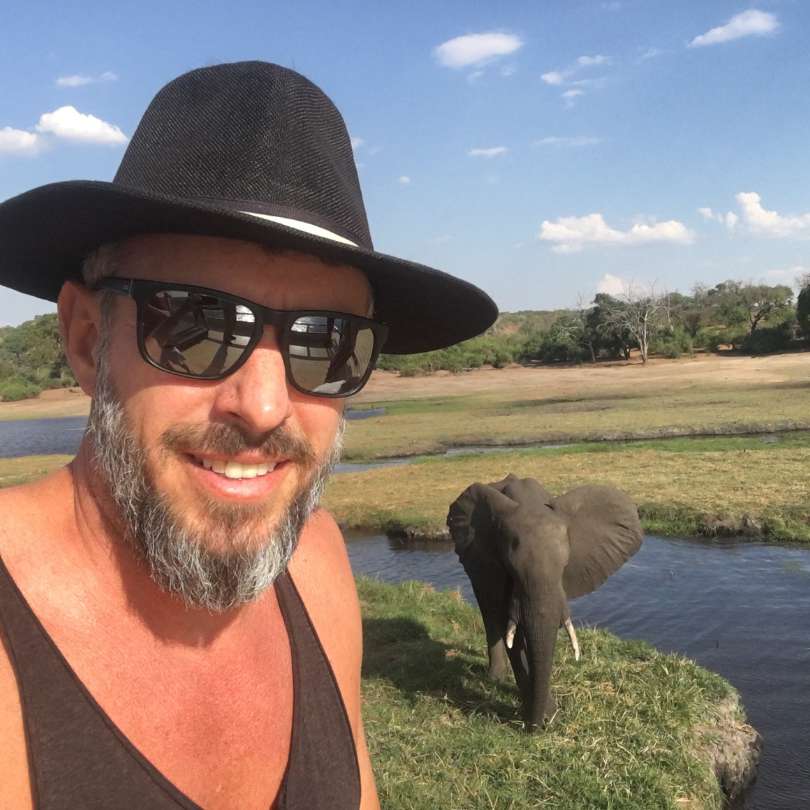 What's more, it's a prime time for wildlife viewing, as many animals congregate around the permanent water sources during the dry season. And the icing on the cake? October sees fewer tourists compared to the peak season from June to August.
In essence, October is an ideal window to experience Botswana's best features: favorable weather, fewer crowds, and thriving wildlife. If you're contemplating a luxury safari trip to this African gem, look no further than October. Your expectations will undoubtedly be exceeded.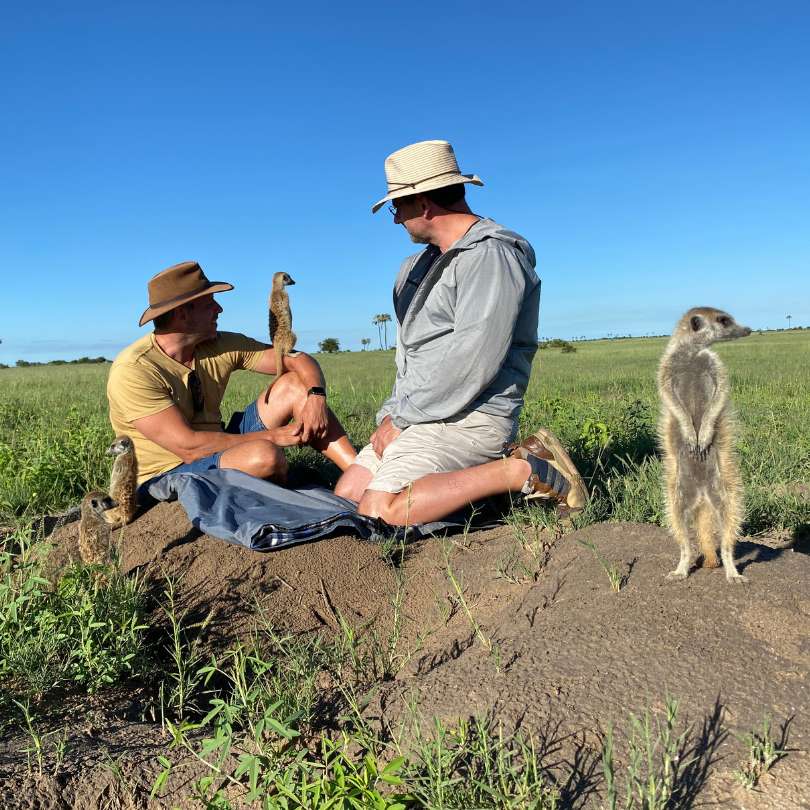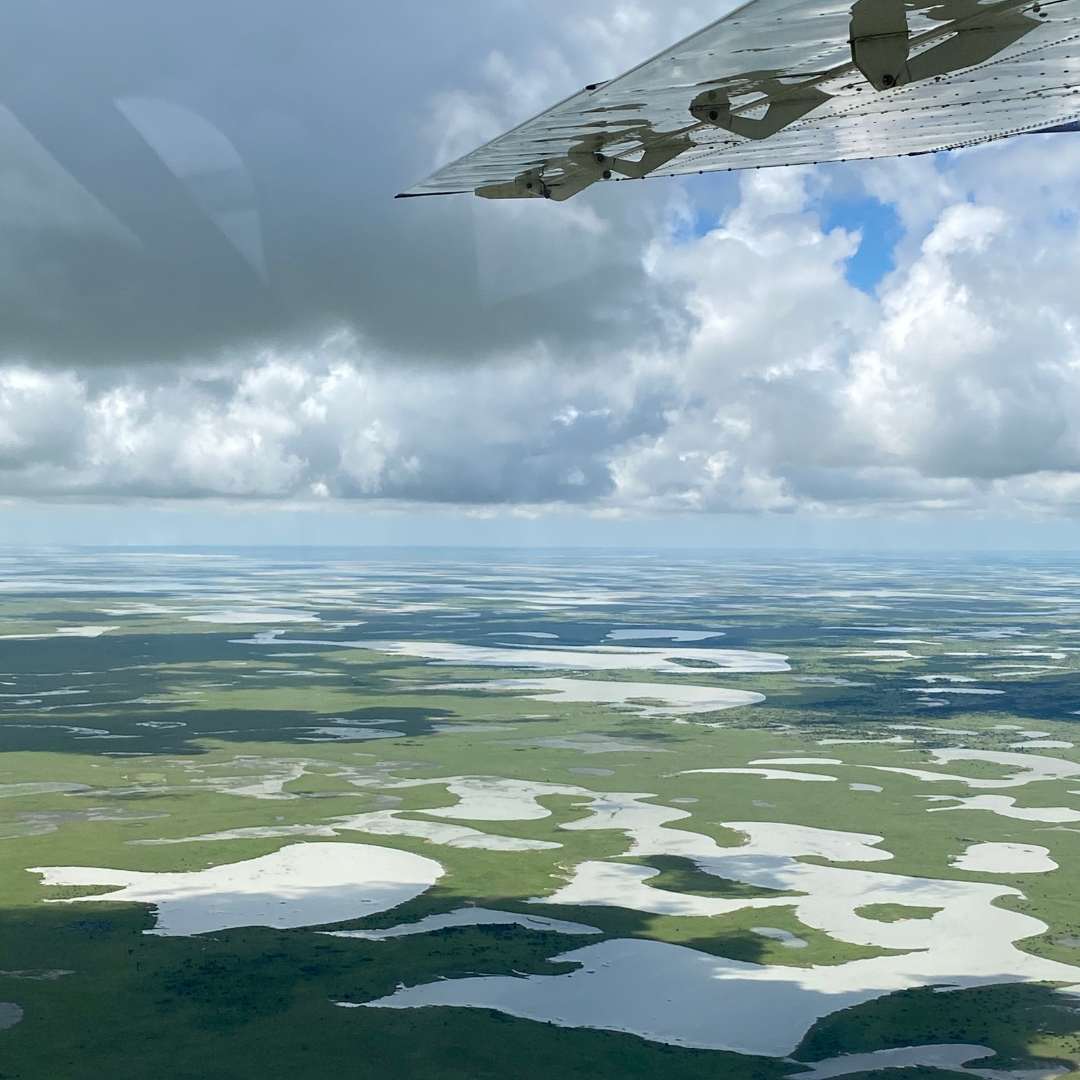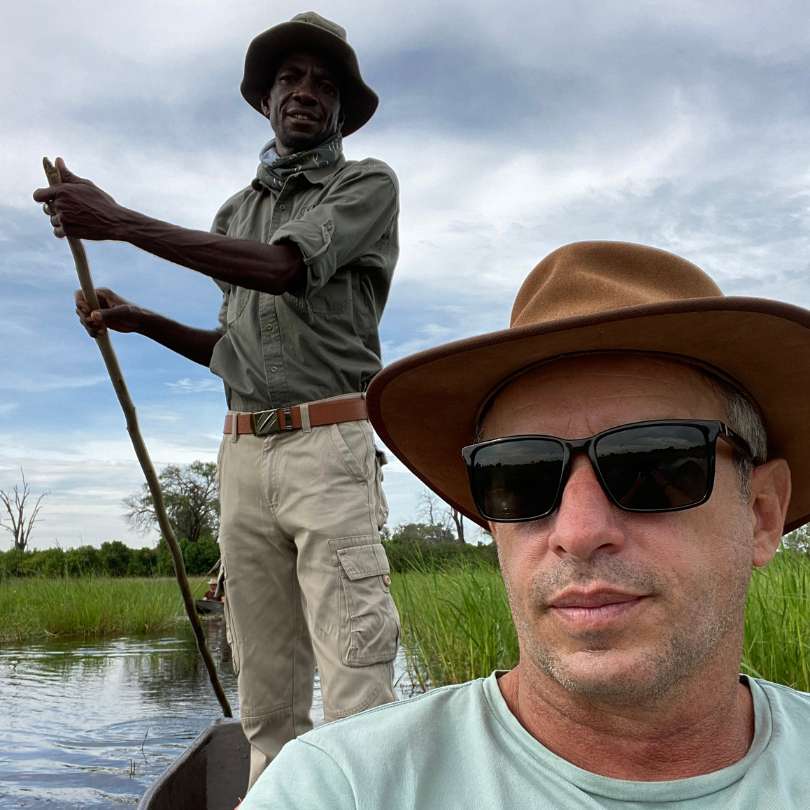 Botswana boasts some of Africa's finest safari destinations, from the prestigious Okavango Delta to the captivating Chobe National Park and the vast Makgadikgadi Pans. Prepare to witness an impressive array of wildlife, including majestic lions, elegant elephants, graceful giraffes, striking zebras, and elusive leopards.
To complement these awe-inspiring safaris, Botswana offers a selection of exceptional lodges and camps. Here, you can immerse yourself in the splendor of the surrounding landscapes while relishing breathtaking views. These lodges pamper you with exclusive amenities like private plunge pools and personalized butler service, ensuring your every desire is catered to.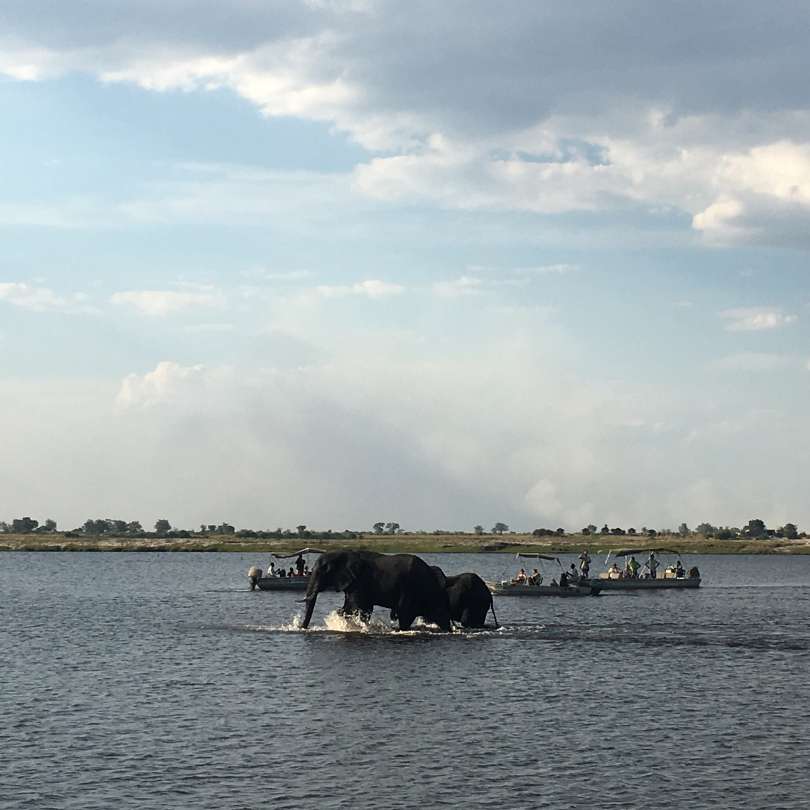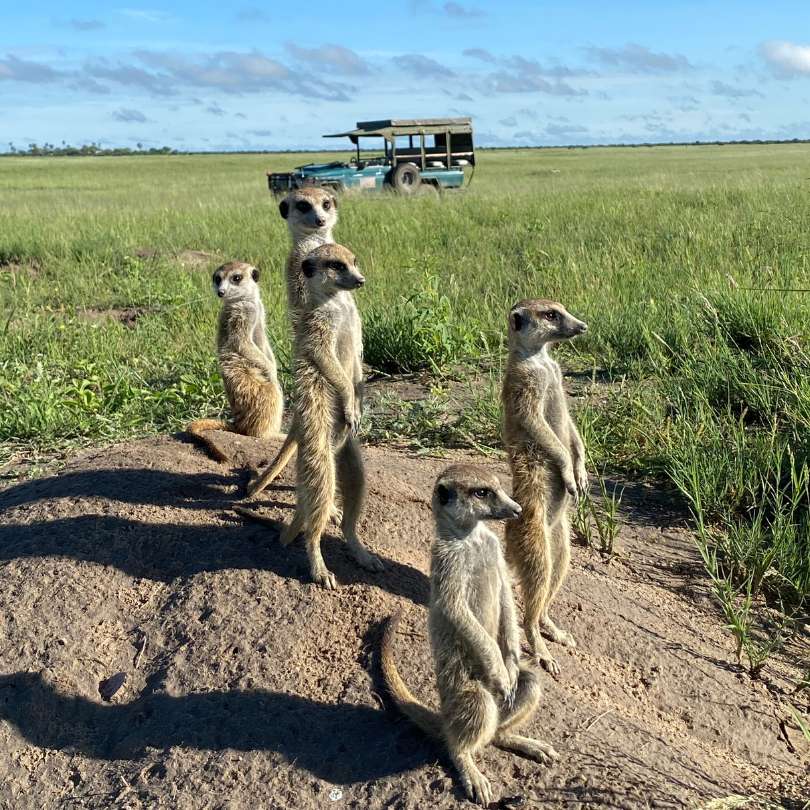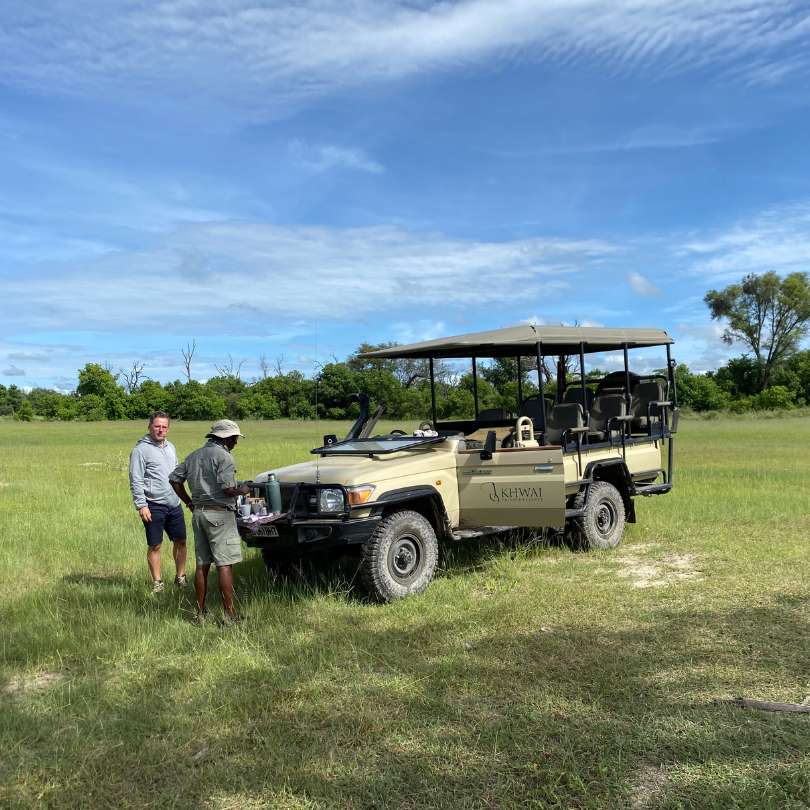 Here are some of the most sought-after luxury safari lodges in Botswana:
Makgadikgadi Pans: Jack's Camp and San Camp are two of the most exclusive and luxurious safari camps in the Makgadikgadi Pans, a vast salt pan system in Botswana. These camps offer guests the opportunity to experience the unique beauty and wildlife of this region in style. Activities include game drives, bush walks, cultural experiences with the local Bushmen people, and stargazing. The Makgadikgadi Pans are renowned as one of the best places in the world for stargazing, thanks to clear skies and minimal light pollution.
Okavango Delta: North Island Okavango, Tuludi, Duke's Camp, Sable Alley – The Okavango Delta stands out as one of the world's most unique and beautiful wilderness areas. It is home to an incredible diversity of wildlife and can be explored in various ways, with one of the best being to stay at one of the many luxury safari camps within the delta.
Chobe National Park: Chobe Game Lodge, Chilwero Lodge, Savute Elephant Lodge – Three of the most sought-after safari lodges in Chobe National Park are Chobe Game Lodge, Chilwero Lodge, and Savute Elephant Lodge. These lodges offer guests a variety of activities, including game drives, boat safaris, bush walks, and cultural experiences with the local San people. They are also known for their stunning accommodations, world-class cuisine, and excellent service.
Chobe national park is only 1 hour drive from Victoria falls so it makes it the perfect combination of Safari and Victoria falls, but be very careful when you go to Vic falls, October and November are not good months to go there, being dry season there is very little water on the falls.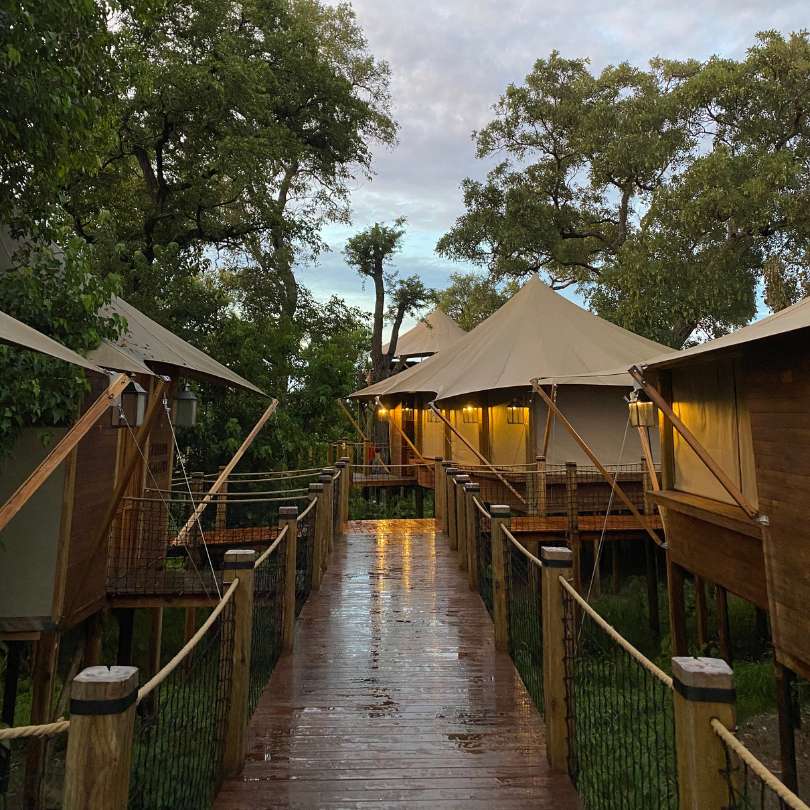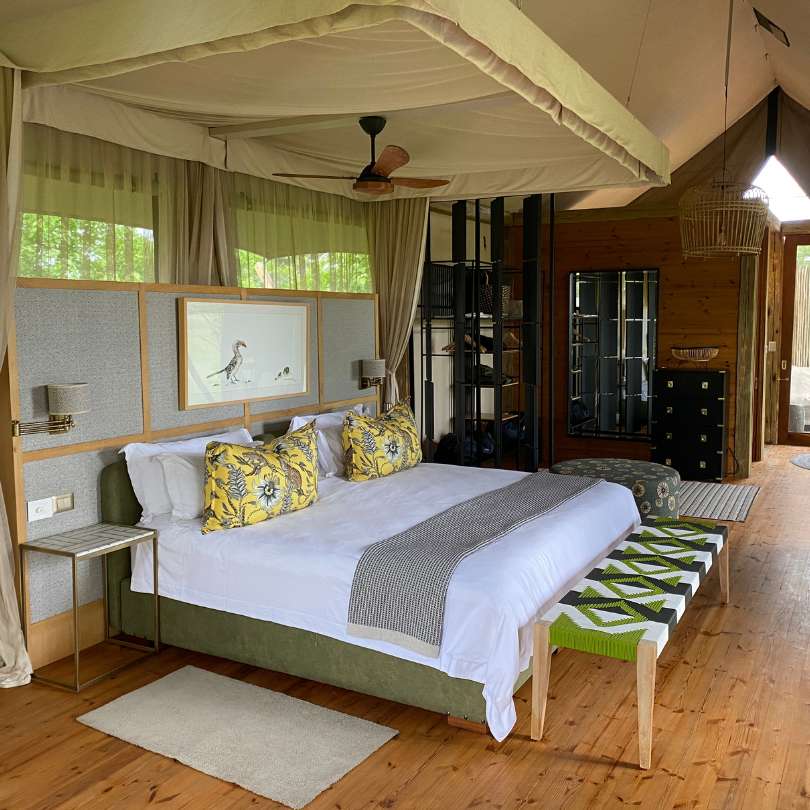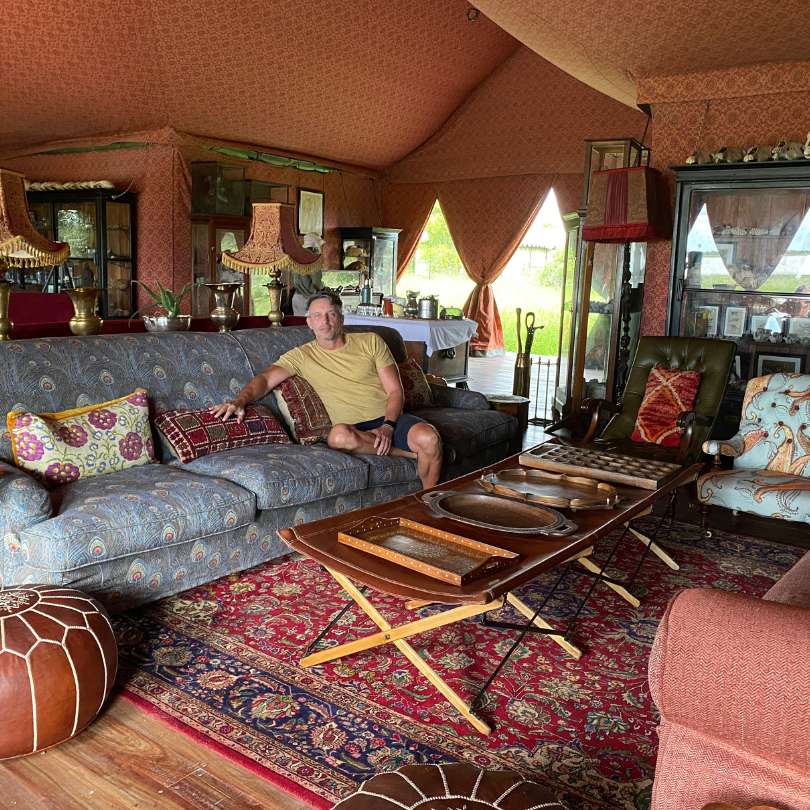 Activities Beyond Imagination
Botswana isn't just about captivating safaris and serene desert retreats; it's a destination that offers a plethora of other activities that will enchant luxury travellers like you. These include:
Hot Air Ballooning: Soar above the vast expanse of the Okavango Delta in a hot air balloon, witnessing breathtaking scenery and wildlife from a unique perspective.
Helicopter Scenic flight: Fly over the Delta on a scenic flight in a Helicopter, if you love helicopters, this flight will blow your mind. 
Mokoro Safaris: Explore the intricate waterways of the Okavango Delta in a traditional mokoro canoe, observing diverse aquatic and birdlife at a leisurely pace.
Bush Walks: Embark on guided bush walks through pristine wilderness, encountering wild animals in their natural habitat and gaining insights into their behaviour and ecology.
Cultural Experiences: Immerse yourself in the rich culture of Botswana's indigenous people, the San, through authentic experiences such as bush walks, storytelling, and traditional dance performances.
Luxurious Spa Treatments
After a long day of exploring the wonders of Botswana, there's nothing quite like a luxurious spa treatment to help you relax and rejuvenate. Botswana's leading lodges and camps offer world-class spa facilities, where you can indulge in a variety of treatments, such as massages, facials, and body wraps. Many of these treatments use natural ingredients, such as essential oils and herbs, to create a truly authentic and relaxing experience.
Private Dining
For a truly special dining experience, consider booking a private dinner under the stars. These dinners are typically held in the bush, where you'll be surrounded by the sounds of the African night. Here, you'll enjoy a delicious meal prepared with fresh, local ingredients. The bonus? You may even spot some animals while you dine. Private dinners are an excellent way to celebrate a special occasion or simply enjoy a romantic evening in the bush.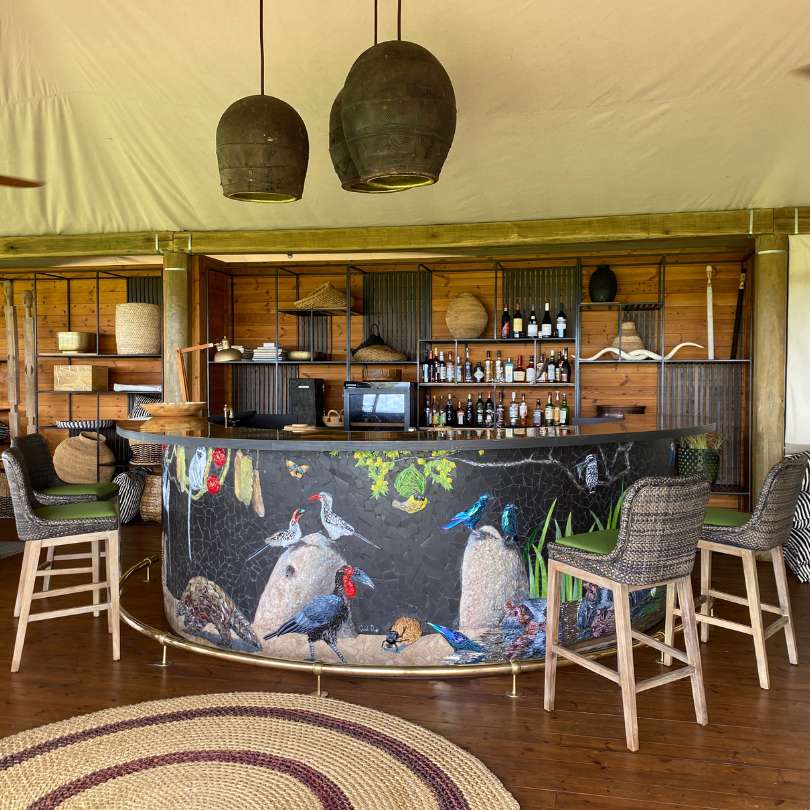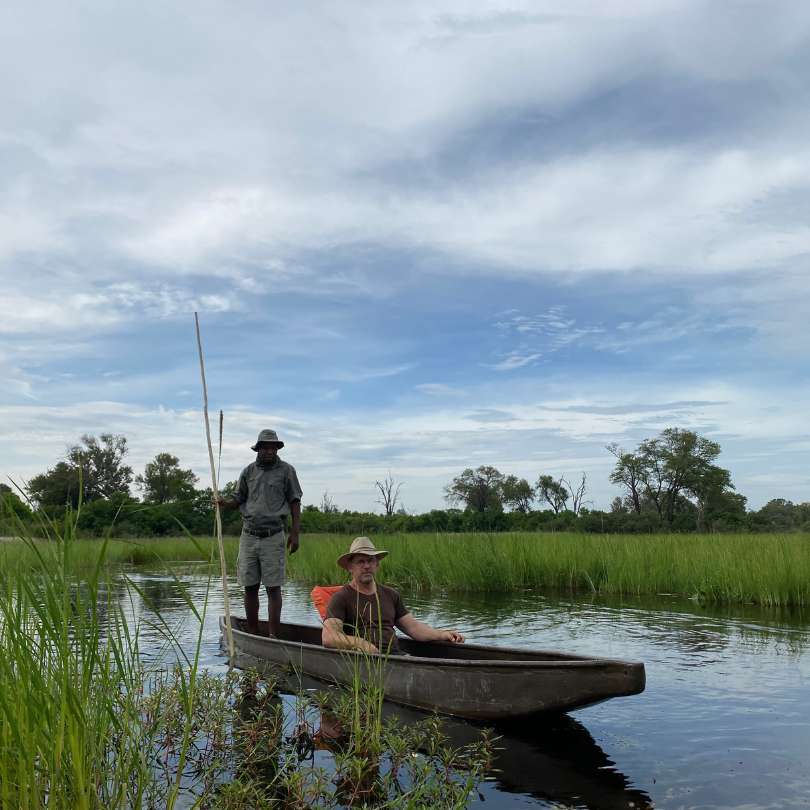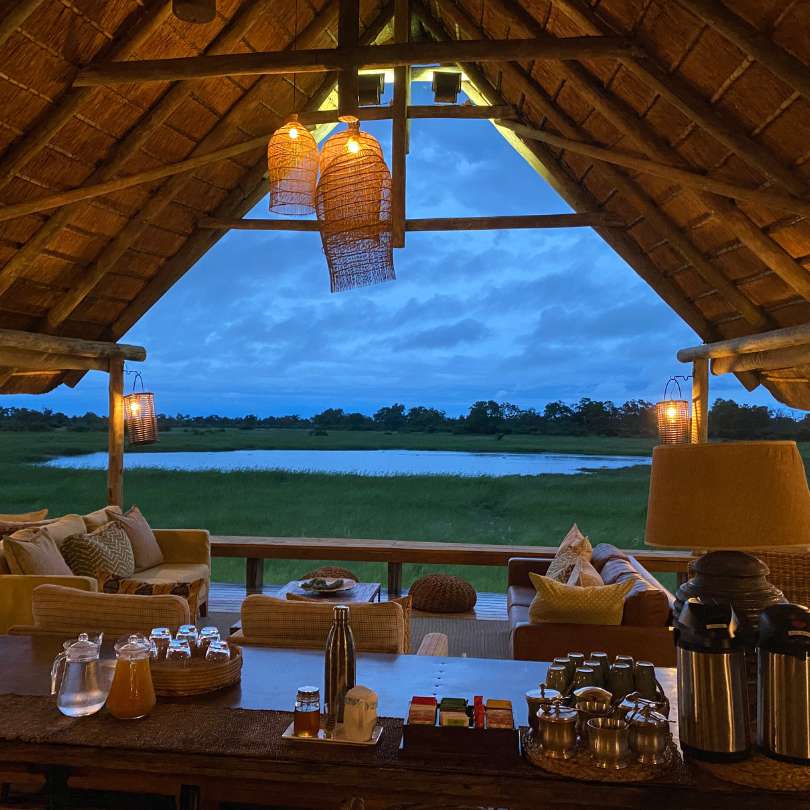 Essential Tips for Your Luxury Trip
As you plan your extraordinary journey to Botswana, keep these essential tips in mind:
Best Time to Visit: The ideal time for a Botswana visit is from September to October, offering dry and sunny weather with fewer crowds. However, Botswana is a year-round destination, allowing you to visit at any time.
Visa Requirements: Most countries' citizens require a visa to enter Botswana. You can conveniently apply online or obtain one at the airport.
Currency and Language: The local currency in Botswana is the Botswana pula, and English is widely spoken.
Safety Measures: Botswana is a safe country for travellers, but petty theft can occur. Stay vigilant, be aware of your surroundings, and take precautionary measures.
Malaria Precautions: Considering the higher malaria risk in Botswana, ensure you take the necessary precautions, such as taking antimalarial medication and using insect repellent.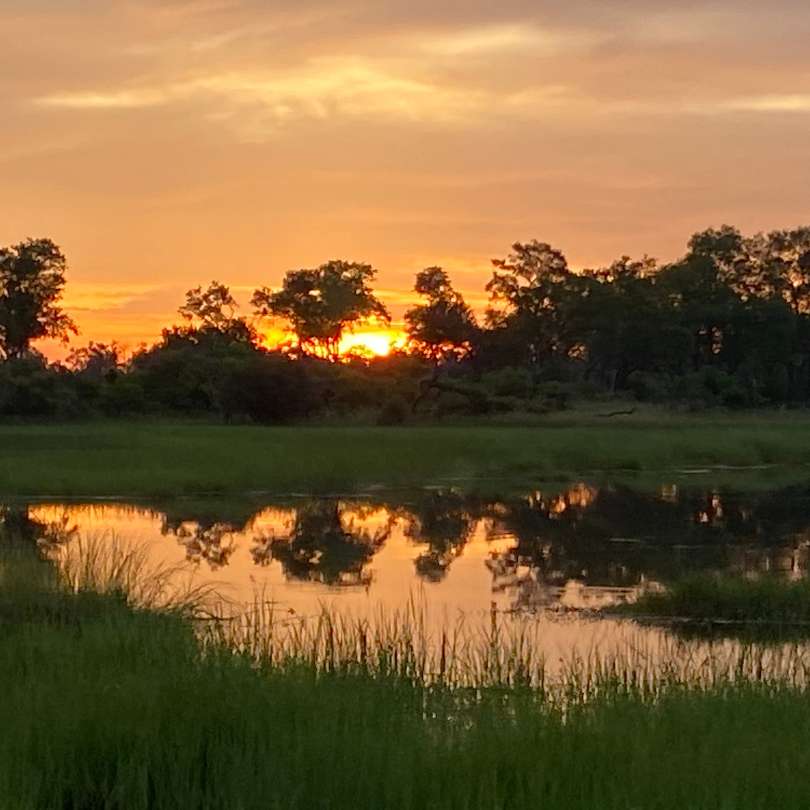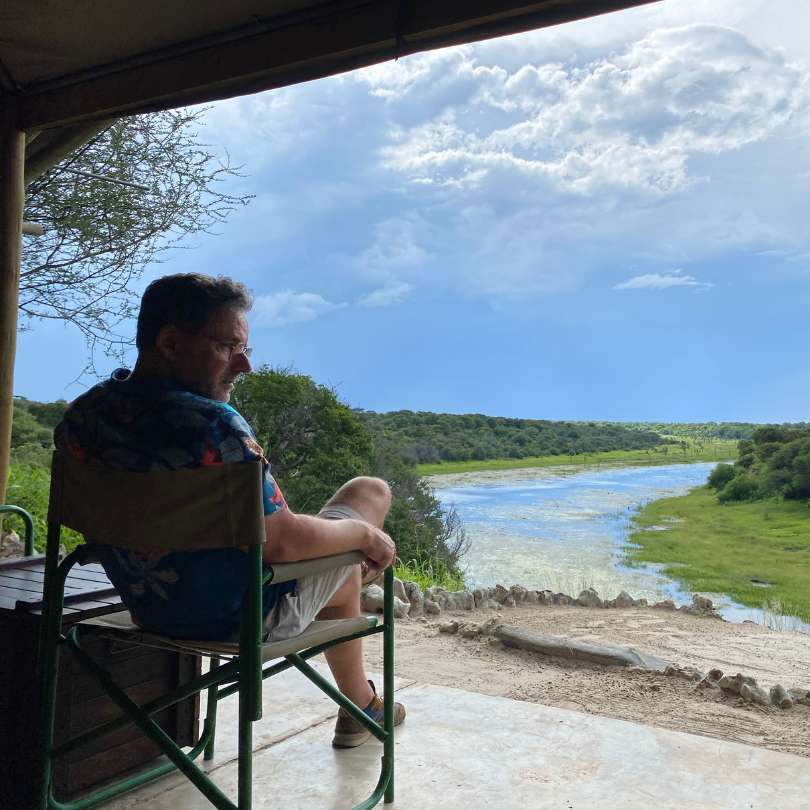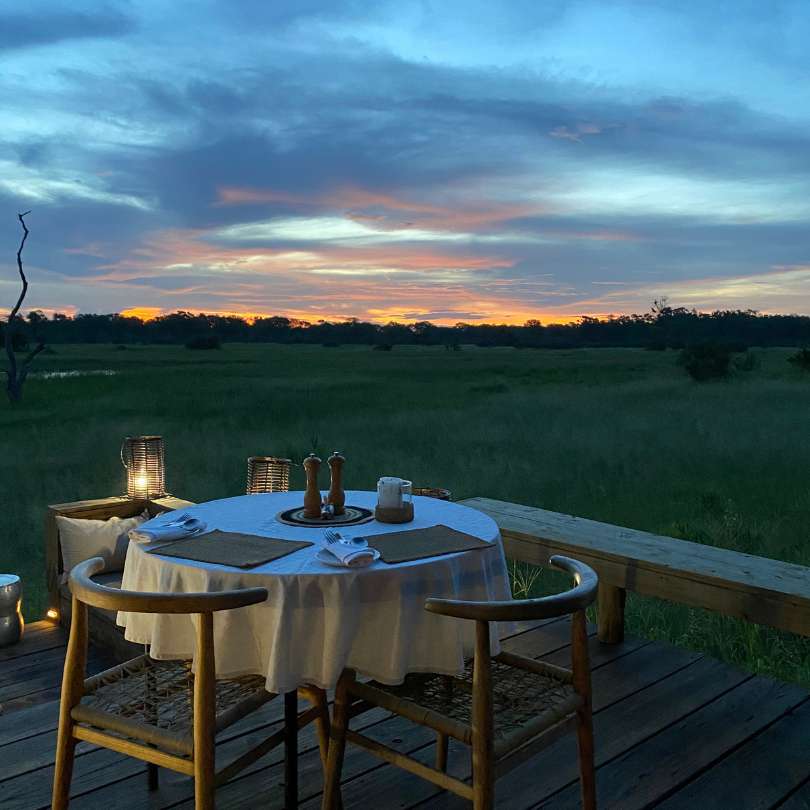 Botswana, a Land of Unparalleled Beauty
Botswana is a land of unparalleled beauty and wonder, offering luxury travellers an unforgettable safari experience. With its stunning landscapes, diverse wildlife, and world-class accommodations, Botswana is a destination that truly has it all.
Start planning your dream trip to Botswana today and embark on an adventure of a lifetime!
Are you ready to experience the beauty of Botswana?
Schedule a free planning session with me, and together we will create a personalized itinerary that fits your interests and budget. I'll help you choose the perfect lodge, plan your activities, and book your transportation.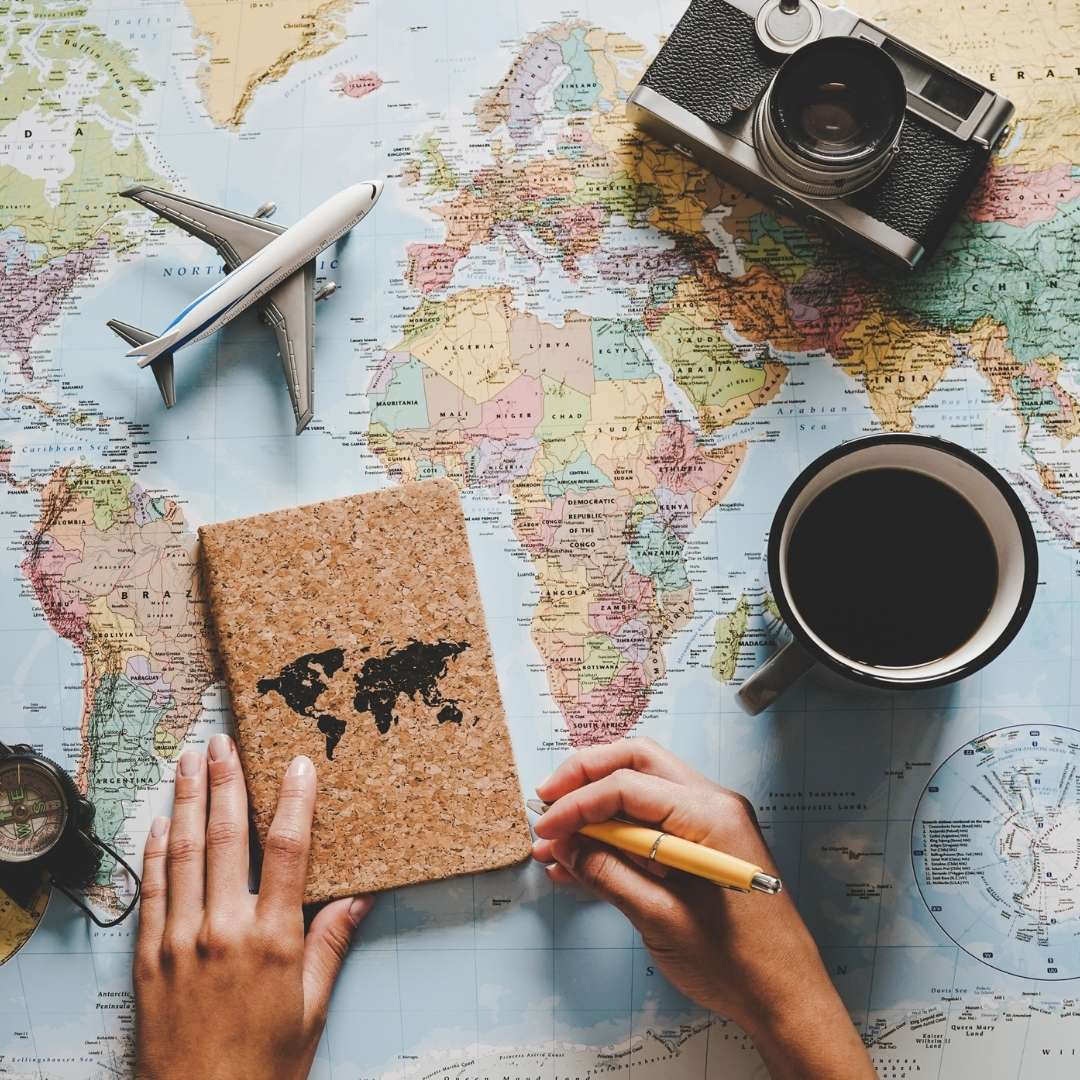 I was excited about my trip to Cape Town but was reluctant about going on a Safari on my own, however, German planned it all for me (and smoothly), and the whole experience has been one of the best (and for a frequent globe trotter like me) I have ever experienced! I will definitely be recommending German to anyone who has a mere interest in exploring Africa 🤎
Everything in this trip was PERFECT!!! All the people and the appointments on time, the people all very nice, and the Hotels all prepared to take us in the best way and wonderful experience. The besto of the best!!!!
German, es un gran profesional, cuida todos los detalles y la comunicación es super fluida y efectiva, adicional a eso es súper conocedor de todo lo referente a Sudáfrica, tiene los mejores contactos y las mejores alternativas, si duda es la mejor opción, cuando regresemos lo contactaremos sin pensarlo 02 veces.
Highly Recommended! Toda la experiencia con Nanan fue A1. Los hoteles nos sorprendieron, todos fueron espectaculares y la experiencia con gorilas 'once in a lifetime'! Si no tienen a Africa en su bucket list, se lo están perdiendo! Volvería a ir!
Rodolfo Alexander Bernal
2023-09-27
Egipto un destino que no podemos dejar de conocer, todo muy bien pensado y organizado, hoteles espectaculares, egiptólogos de primera, el crucero Historia en el Nilo totalmente recomendable, comida, atención y comodidad de primera, el hotel Cataract una joya a orillas del Nilo y el Marriot Mena House con la mejor vista de las pirámides, un viaje inolvidable. Gracias German!!!! Hasta nuestro próximo de viaje.
Carla Gallegos
2023-09-27
Egipto ha sido un viaje soñado de principio a fin. Desde el recibimiento, traslados, hoteles, crucero, guías y actividades. Cada detalle muy bien pensado, cuidando en todo momento la calidad de cada uno de los servicios. Gracias Nanan Travel!! Gracias Germán!!! por encargarte de estas inolvidables vacaciones !!
La comunicación con Germán desde un inicio excelente, dándome información importante para que nuestra experiencia sea única. El hotel Kapama en Kruger maravilloso, los safaris ni que decir y el spa un éxito! . Los tours en ciudad del Cabo con nuestro guía Gabriel lo máximo , super atento siempre. Super recomendado si estás pensando en un viaje a Sudáfrica.
Marixu Chocano
2023-09-18
Highly recommended! Loved my trip! Carefully curated by German according to my budget and expectations! He took care of us every step of the way, making sure we were having the best experience available! A really memorable trip!
Javier Echevarría
2023-09-18
Una experiencia fascinante e inolvidable. Y que bien se siente tener a un compatriota peruano facilitándonos todo.
Excellent service from start to finish. At first, they provided a range of travel plans for us to pick the one that accommodated best to our needs (All options were top notch!). Then he coordinated all the logistics (internal flights and transports, bookings with the hotels,…). During our trip, Mr. German was very attentive, reaching out periodically just to make sure everything was executed as planned. While at Cape Town, he even had the courtesy to meet us in person. Not to leave aside the fact that in all the hotels, he had personalized letter and details that made us feel very special. Overall, I would rate them 5 stars and I would recommended it to anybody that wishes to have a wonderful trip at the African continent. Looking forward to our next trip with NananTravel! 🙂