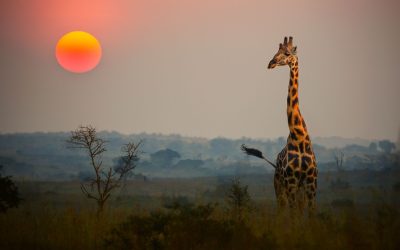 1. Train Journey between East Africa & West Africa Imagine a 15 days journey on board the most luxurious train in Africa crossing from the Indian Ocean to the Atlantic, crossing the entire African continent, and experience incredible adventures on the way, from...
read more
Carolina Cateriano
2022-06-22
our trip to south africa was wonderful. We planned it as part of our honeymoon and Germán, from Nanan Travel, made sure that everything was perfect. Always aware of all the details. Germán helped us choose the best hotels in all the cities we visited, making the experience complete. Thank you very much Nanan Travel for being part of this adventure. It has been amazing. Mateo & Carolina
Desde que pisamos el aeropuerto El Cairo pudimos disfrutar de un servicio de primera. Hicieron el trámite del visado por nosotros, nada de colas, transporte súper cómodo, todo de primera. En el hotel de El Cairo todo excelente y a diario teníamos el regalo de lujo de abrir la ventana de la habitación y ver frente a nosotros las pirámides de Giza. Fueron días en Egipto espectaculares. Y cerramos con broche de oro con las islas Seychelles, con las playas soñadas complementando todo con un hotel y servicio de lujo. Fue un viaje de ensueño 💚🍀 Gracias Nanan Travel y gracias German De la Melena. Hasta Pronto África!!
Adriana Alayza Avendaño
2022-06-12
German nos organizó nuestra luna de miel a Capetown, un safari en kruger y a la playa en Bazaruto, Mozambique y superó nuestras expectativas!!!! estuvo al tanto de nosotros todo el viaje, muy pendiente de como iba todo e incluso pudimos cenar un dia con él! Todas sus recomendaciones fueron extraordinarias, muy rapidamente pudo darse cuenta de nuestros gustos pues acertó en todos los hoteles, restaurantes y tours que nos organizó y recomendó! Sin dudarlo los proximos viajes que hagamos van a ser organizados por Nanan Travel, un exito total! Nuestra luna de miel fue el mejor viaje que hemos hecho y todo gracias a German! Regresaremos a Africa pronto!!!!
Celia Carrasco
2022-06-12
I have no words to express my gratittude with Germán. I found his name mentioned in a travel page with lots of recomendations. My husband and I considered ourselves as travelers. But we like to travel with facilities.. and Germán since minute one that we talked to him , catched our desires and also motivate us to experience with 2 countries that we haven't ever considered such as Zambia and Botswana. Needless to say that it was the most rewarding experience that we have ever had in our first time in the mysterious Africa. Germán was aware to all of our requirements and doubts. As i always said, he became the voice of our conscience😬. I highly recommend German as your travel planner. Top notch service 🙌. If you think in Africa think on Germán. He knows what is best for you. Celia and Eduardo from Lima/ Perú.
German loves his job and it shows. He's always reachable and knowledgeable. He provided us with great solutions for our trip to South Africa. I've already referred him to many friends who have also enjoyed his services.
Tricia De Mesquita
2022-05-26
German convinced me that traveling to South Africa for a solo trip would be fun. I took the risk and it was AMAZING! He even invited me out with his friends, showed me around town and was very involved. He advocated for me when I needed his help and his recommendations were superb. One of the best trips I have had and German was the reason I made such a bold trip on my own. I highly recommend using his services!
Giselle Durand
2022-05-24
Tuvimos un excelente e inolvidable viaje a Sudáfrica, recibimos muy buena asesoría planeando el viaje. Todos los alojamientos de toda la ruta fueron muy recomendados, hermosos lugares para visitar. Todos muy amables. Lo recomiendo mucho 🌟
Definitely one of the best trips that I've had! Fully recommend!
Francis McCullough
2020-06-09
We truly enjoyed our trip to South Africa, it was our first time there and German made the whole experience perfect. He took care of everything from flights to hotels to making arraignments for our Safari, tour guide in Cape Town and visit to Vineyards. He even recommended restaurants for Christmas Eve and New Year's Eve. Traveling with two kids (7 and 10 year old) can be challenging at times but German made sure we had an array of activities for the whole family to enjoy. Best trip ever!