Plan your holiday in Ica with Nanan Travel
The city of Ica is located four or five hours from Lima and is very visited by Lima residents and foreigners. Its name comes from the word IKA, whose root IK in the yungo dialect means: lagoon, well, river. It is a desert territory with oases and dunes, which is located in a narrow valley between the Ica River and the western slopes of the Andes Mountains. A city that attracts curious travelers, wine lovers and those with a spirit of adventure.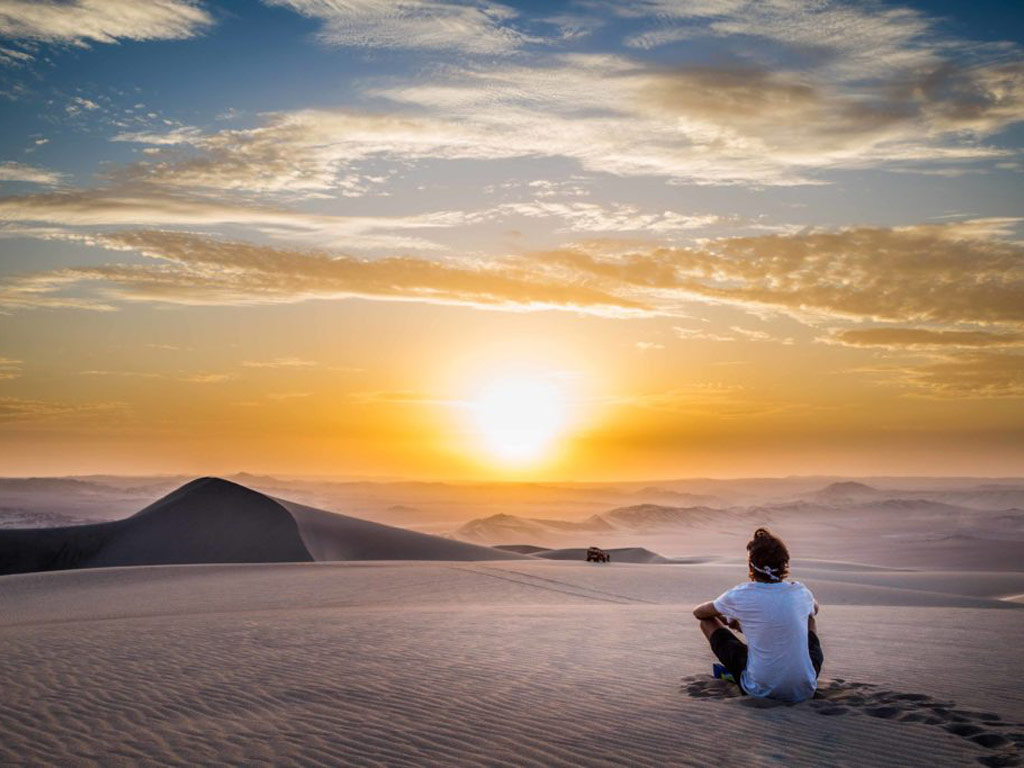 Information for your trip to Ica
To go to the city of Ica, the most common is to arrive by private car on the Pan-American highway or take a bus from one of the nearest tourist cities, such as Lima (300 km), Nazca (140 km) or Paracas ( 70 km). When you arrive at the Ica terminal, you can move by taxi to other destinations.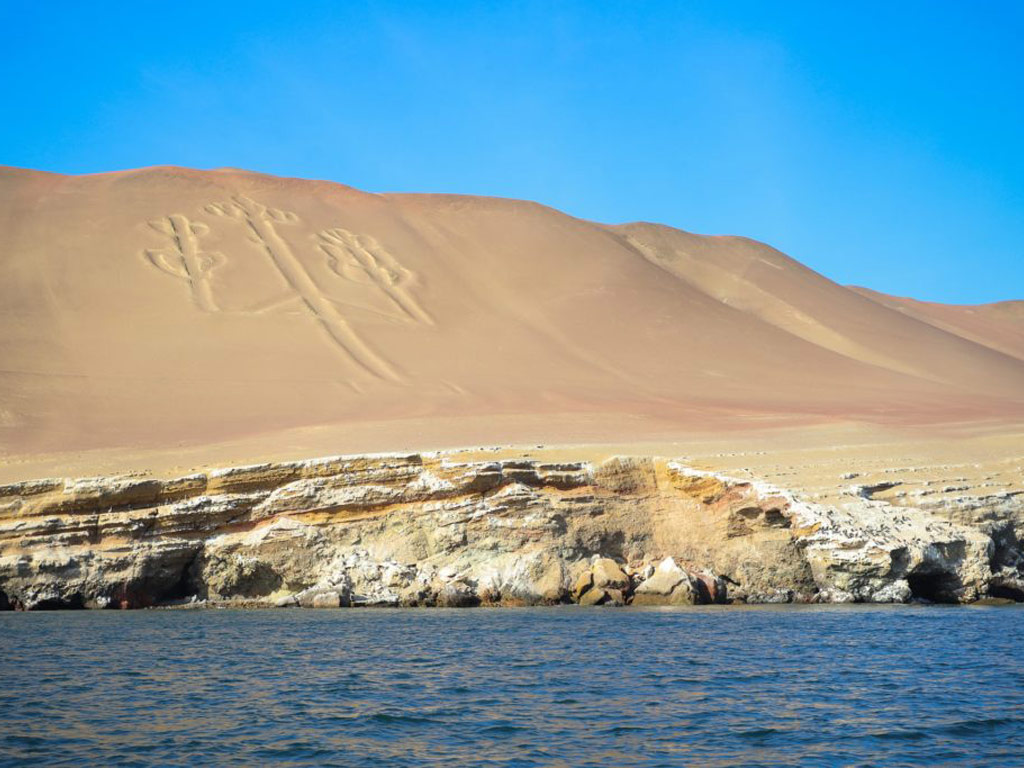 tips for your trip
If you are going to travel to the city of Ica between December and March, you must wear light clothing because temperatures are above 30ºC and it is important that you protect yourself from the sun and constantly hydrate. On the other hand, if you go from April to November, you will find much colder, wetter and drizzle days. The most common transportation in Ica is the taxi and you can move around easily.
What can we do while on tour in Ica?
In Ica you can live different experiences: from boat rides on beautiful islands during sunset, learn about pre-Hispanic cultures and also about Peruvian wines or pisco; slide down the dunes or sleep in the middle of the desert.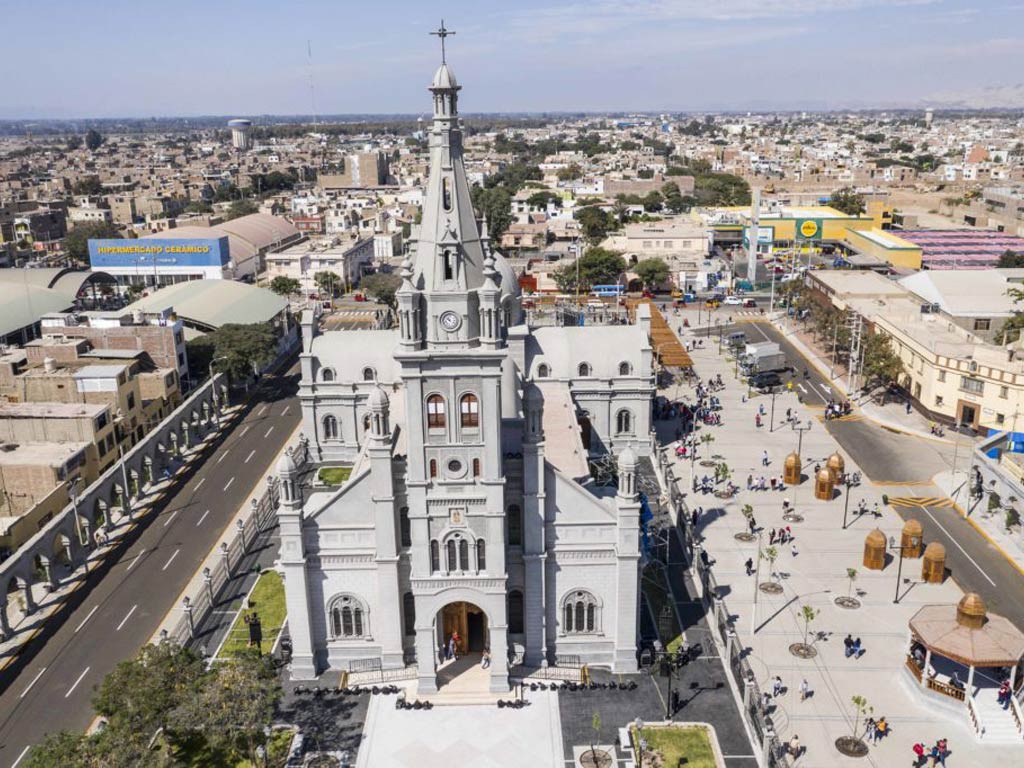 City of Ica
You can tour the city of Ica before exploring other nearby sites and walk through the Plaza de Armas, full of leafy trees and enter the Cathedral, since the temples and churches of Ica have great architectural importance, such as the Sanctuary of the Lord of Luren , patron of the city; or the church of San Francisco. You can also visit the Regional Museum and the Museum of Stones.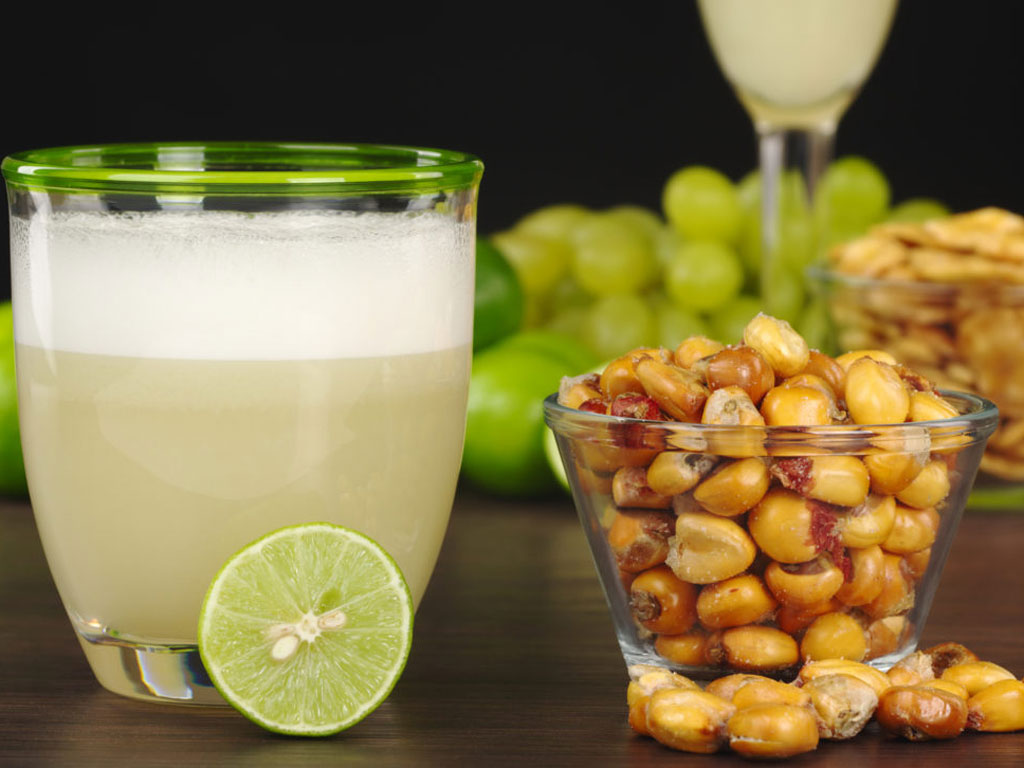 Taste the Pisco
Pisco is a liquor obtained from the fermentation and distillation of some grapes, which was declared a Cultural Heritage of Peru and in the city of Ica you can walk through several artisan wineries to see closely the process of making such a famous drink. You will be able to learn which are the most famous cocktails prepared with Pisco and have a different experience.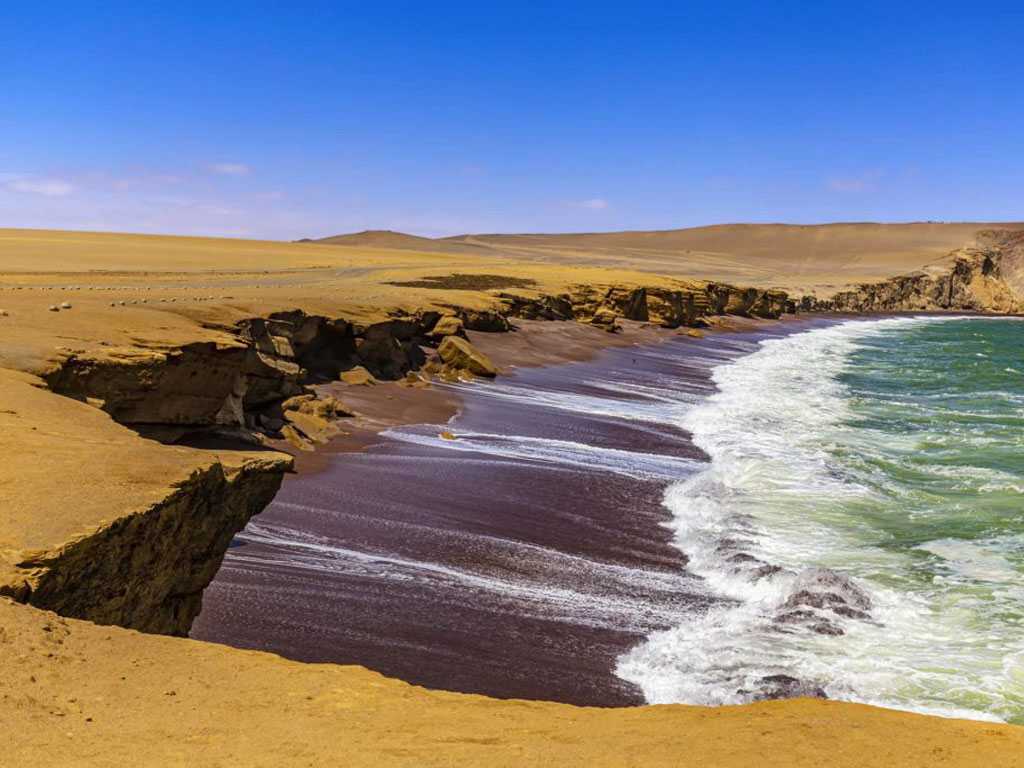 Paracas and Ballestas Islands
From the city of Ica you can visit the Paracas Reserve, known for beaches such as La Mina or El Raspón and where you will find a desert landscape with the beauty of the sea. You will be able to observe many birds such as flamingos, eagles, pelicans, the Peruvian booby and more. From there you will also reach the Ballestas Islands, of great natural beauty and full of penguins and sea lions.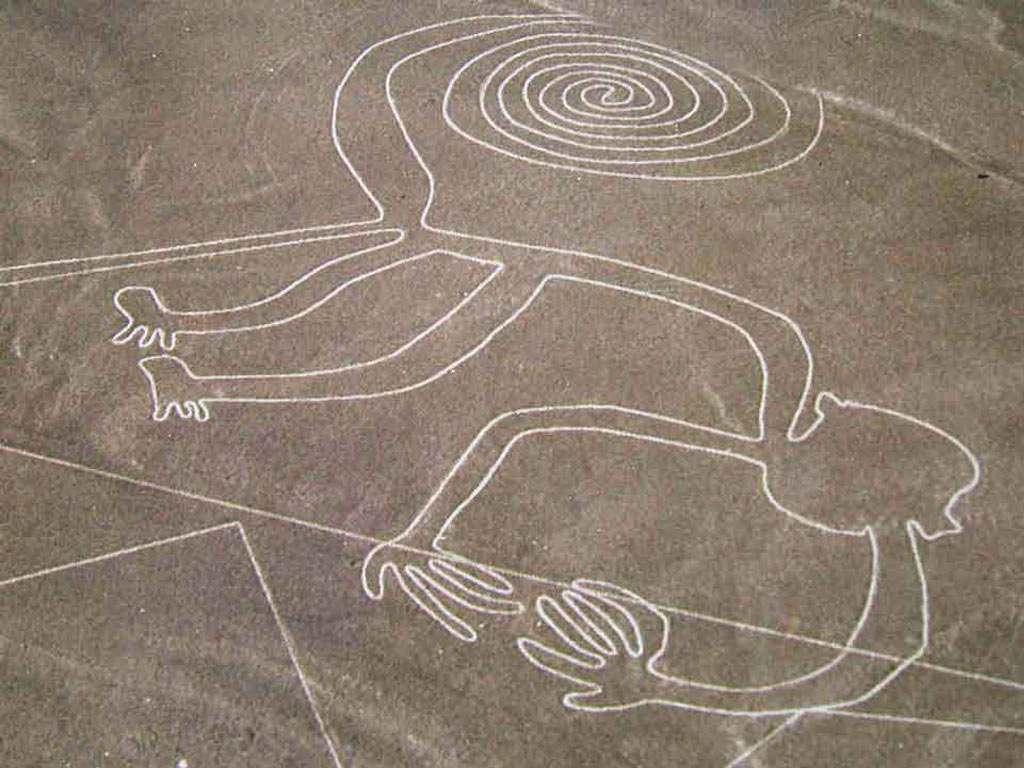 Nazca lines
Between the towns of Nazca and Palpa, in the department of Ica, the famous Nazca Lines appear: ancient forms traced on the ground, which can be seen from the air and which are still the object of study by archaeologists. They are enigmatic lines that were created during the time of the Nazca culture between 200 BC and 700 AD and that today are a World Heritage Site.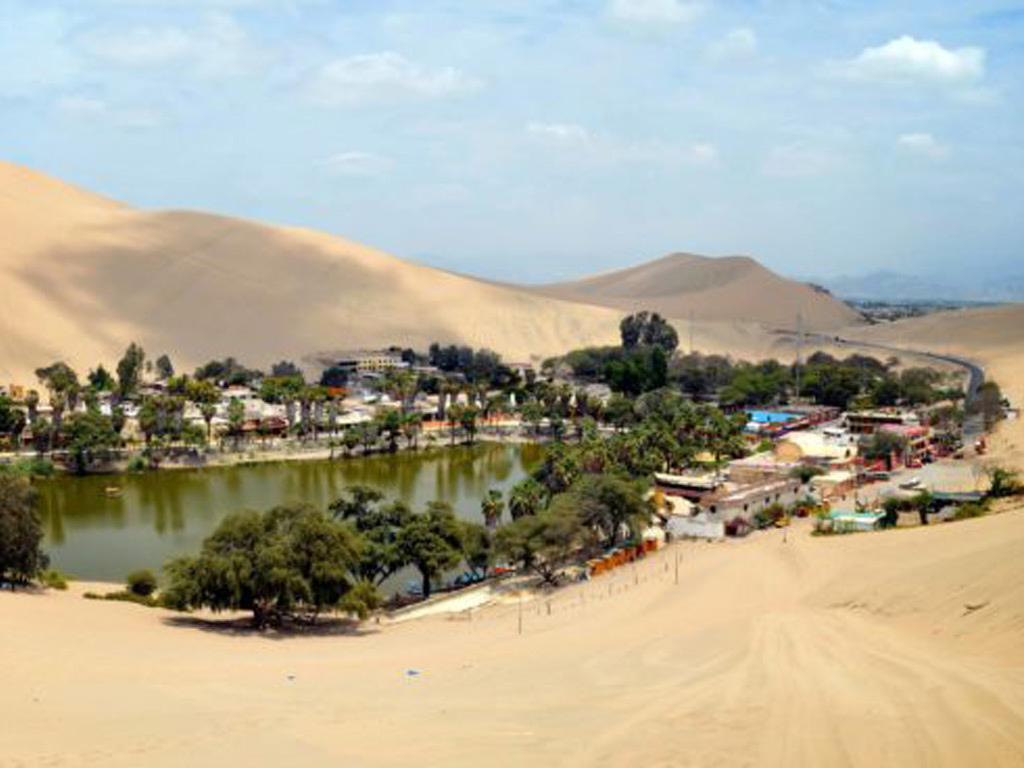 Huacahina Oasis
The Huacachina Oasis is five kilometers from the city of Ica and is a unique natural formation that surprises with its unexpected beauty. It is surrounded by palm trees, eucalyptus and huarangos, as well as high dunes that contrast with the restaurants, shops and hotels that have been built around it. It is an essential visit, especially at sunset.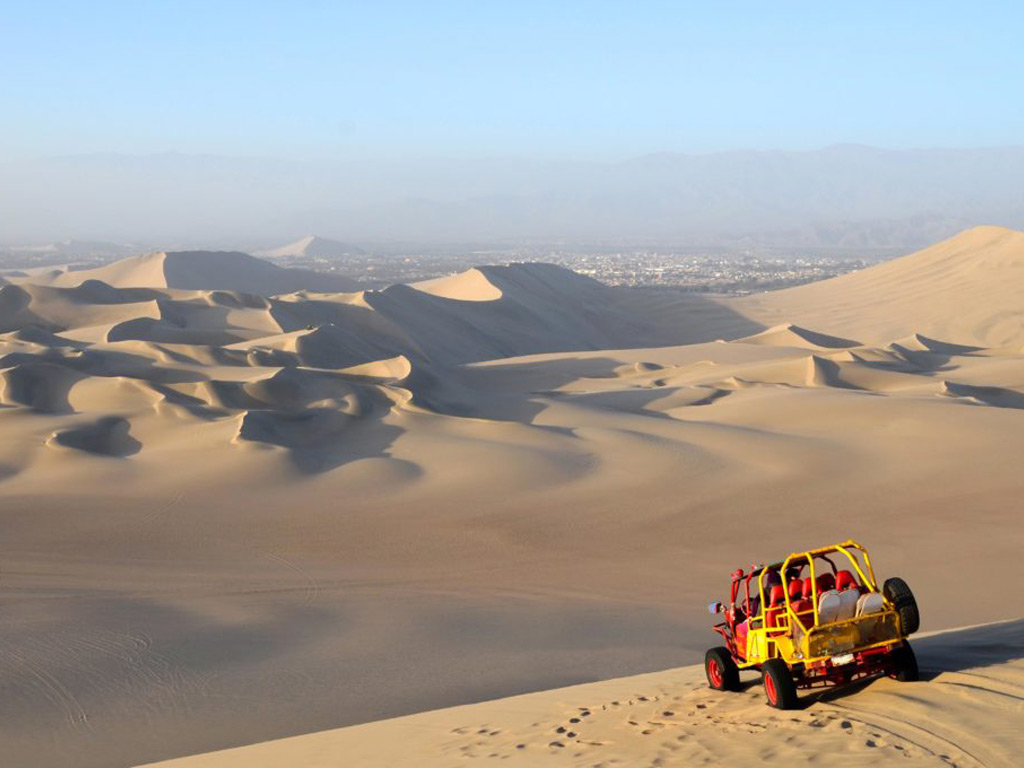 Adventure sports in Ica
Ica offers many adventure options. You can sandboard or ride buggies in the Huacachina desert, ride in tubular cars to feel the adrenaline to the fullest, fly paragliding from the Paracas islands or fly over the Nazca lines and have an amazing ride.
Are you coming with us to Ica?
You can trust Nanan Travel to plan your dream vacation to Ica. We have extensive experience, 24/7 contact and services in Spanish. You will not have to worry about anything, just enjoy your trip to Egypt in the best way.
Thank you German for organising an unforgettable trip, your flexibility and the fact that you were on top of everything making sure everything went marvellously, I hope I can come back soon to see more! #GermanKnows
Yessica Flores Camborda
Peruvian
Unfortunately I was not able to travel with German to South America but he did provide the best touring and personalized service in Cape Town. Would highly recommend to anyone, for anywhere, at any time! Thanks an epic trip German!!
Jack Herman
USA
Excellent Organisation, Beyond our expectations! Thank you German!!
Salvador Rodriguez
Peruvian
He organised 10 to 28 friends of mine in Cape Town (#30Peruvians)… they definitely showed them the best of the city, the wine lands and a Safari!… Thank you very much German!
Fico Pastor
Peruvian
They organised our trip to Cape Town and everything was incredible, we did everything and it was all A1 a truly unique and unforgettable experience. Thank you German. Blindfolded the best option to get to know South Africa.
Tera Ascuna
Peruvian
The best way to see and fall in love with Africa! Thank you German for your advice and recommendations!
Vanessa Luna