Plan your vacation to Kenya with Nanan Travel
Kenya is one of the most incredible safari countries, where you can see lions, leopards, elephants, buffalo, and more, walking freely through the savanna. Its great variety of species and biodiversity make it a paradise for tourists. Furthermore, it is possibly one of the cradles of humanity, since bones from other species of human ancestors were also found in Kenya.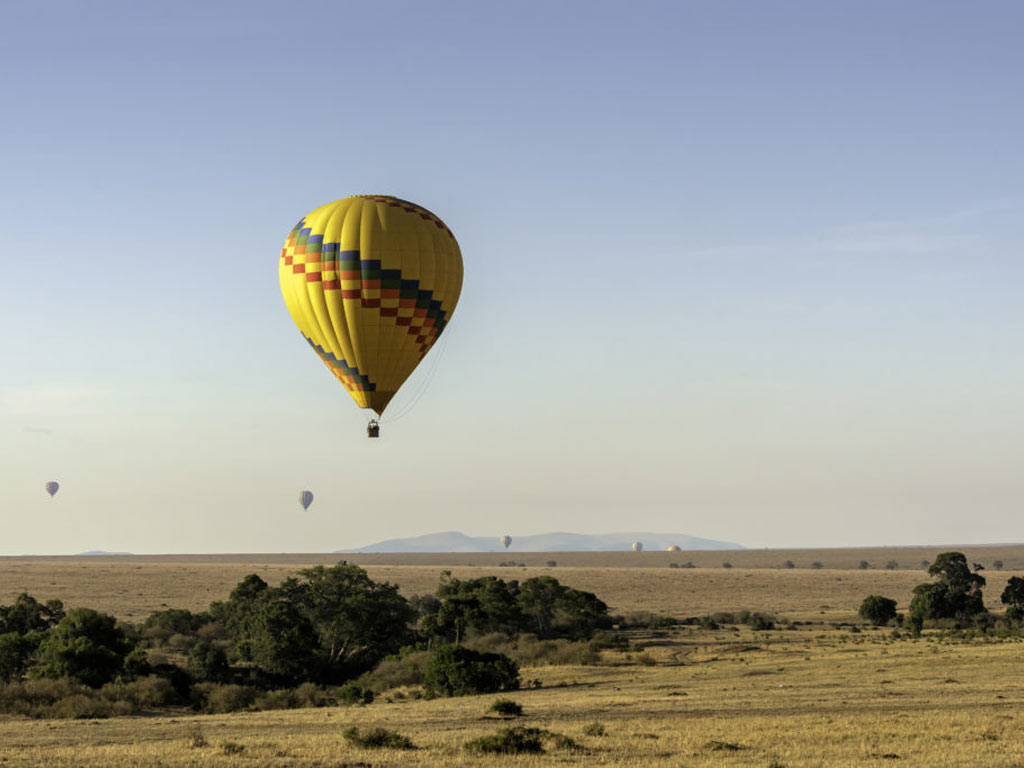 Information for your trip to Kenya
To travel to Kenya you need a tourist visa, valid for 3 months and extendable for up to 6 months, which you can obtain upon arrival at Nairobi airport, its capital, and you can pay it in dollars or euros. You can also get a visa to travel to Kenya, Uganda, and Rwanda. More information here.
It is not mandatory to have vaccines to travel to Kenya, but it is recommended to have vaccines for yellow fever, hepatitis A and B, typhoid, polio, tetanus, diphtheria, and Meningitis.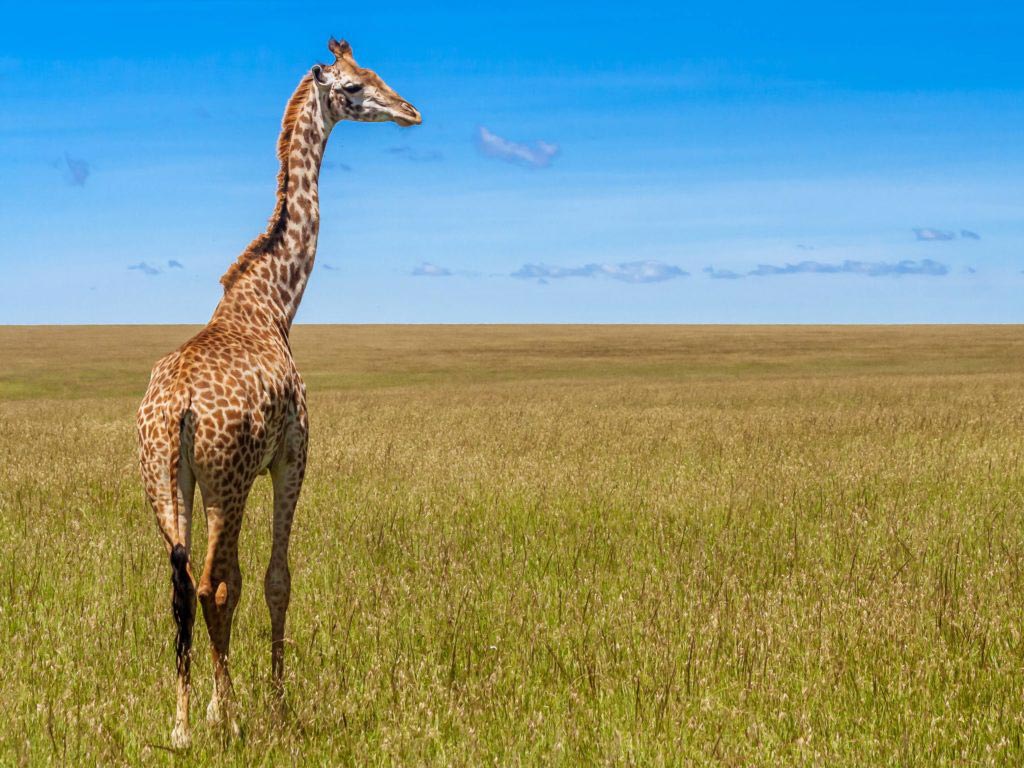 Is Kenya safe?
Kenya is a country that places great importance on tourism, as it is one of its main sources of income. Therefore, the security of Kenya is greatly enhanced in the main tourist attractions. Furthermore, the areas affected by lack of security to the north and northwest, on the border with Somalia, are well defined.
In order not to miss a great experience, such as getting to know Kenya, it is always recommended to pay attention to the safety recommendations and travel with experts in the tourism of this country.
What can we do while on tour in Kenya?
In Kenya you can enjoy some of the best safaris in the world, meet the Big 5 and witness one of the most important activities of their wild fauna: the great migration of antelopes and buffalo. You can also interact with one of its most famous tribes, the Maasai Mara, and visit its beaches.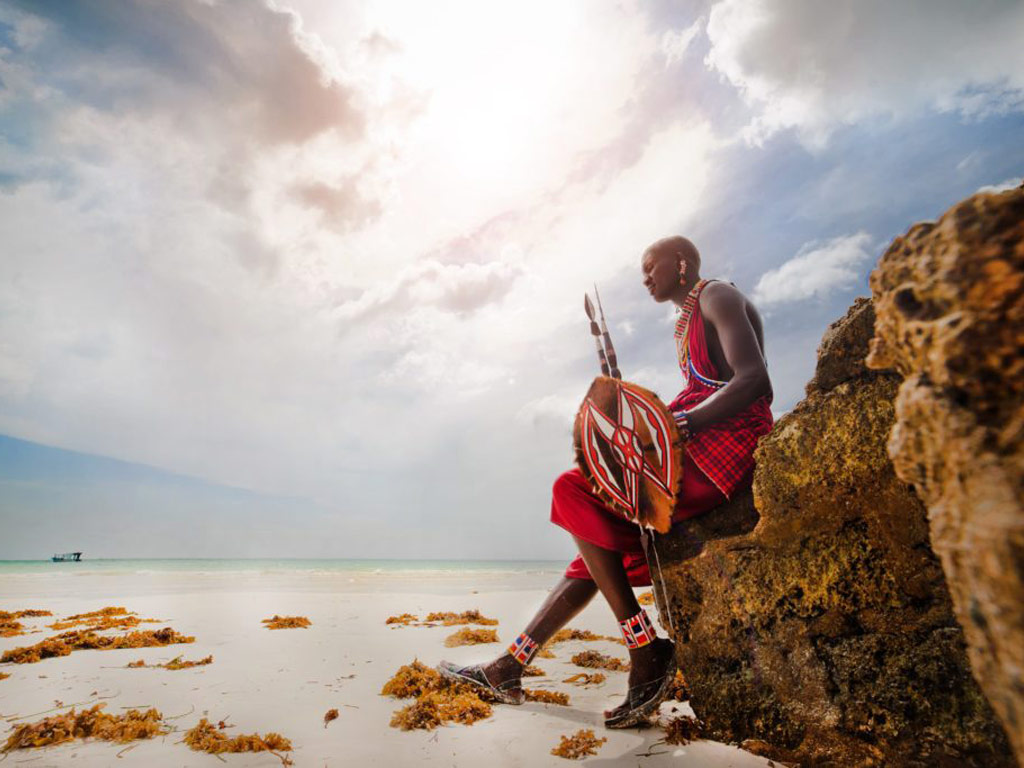 Know Kenya
Kenya is one of the most developed and wealthiest countries in Central and Southern Africa. Here you will meet the most famous tribe in Africa, the Maasai, a name that was also given to one of its most important national parks. Furthermore, there are more than 40 ethnic groups in Kenya. The official languages ​​of Kenya are English and Swahili, but there are dozens of languages. Its culture is very diverse, due to its different ethnic groups and the influence of British colonization.
The main sources of income for this country are tourism, thanks to its great biodiversity and incredible landscapes; and its excellent coffee, although its inhabitants do not consume it and prefer to sell it outside the country.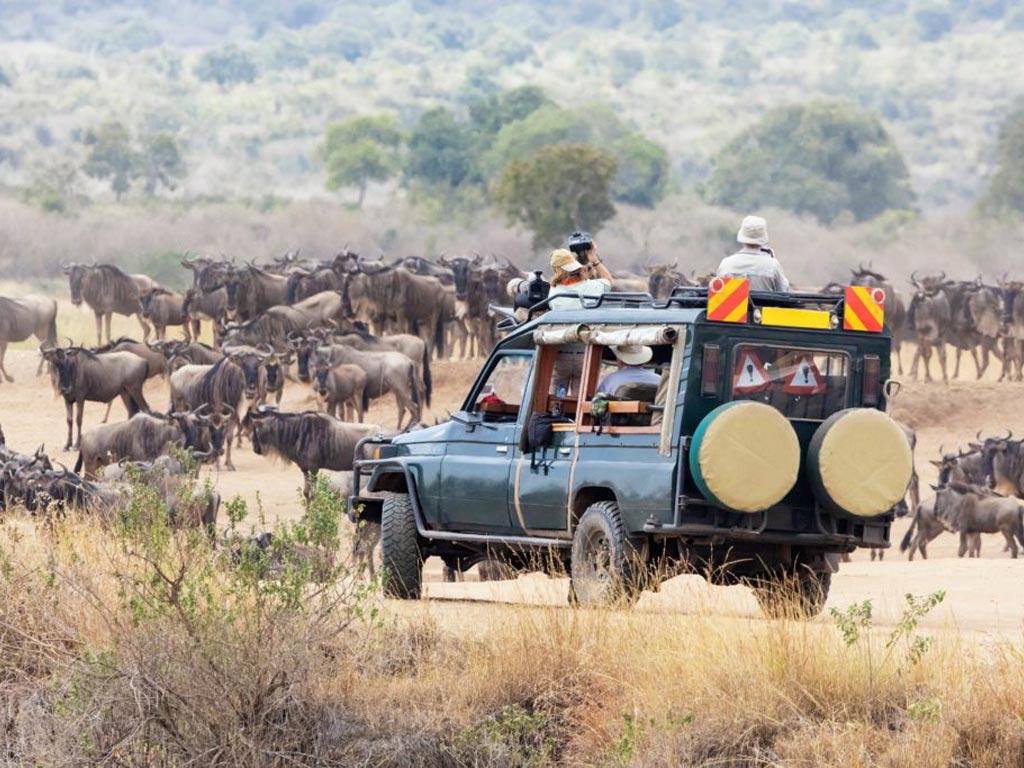 Safaris in Kenya
Maasai Mara National Park is the most representative safari in Africa. Approximately 3,600 lions live here. In fact, the cartoonists of the blockbuster movie "The Lion King" from 1994 were inspired by this place. Here you can see the Great Migration, a time when zebras, wildebeests and antelopes desperately cross the Mara River. In this area you can also interact with the Maasai tribe.
The Tsawo National Park, located between Nairobi and Mombasa, is home to a large population of elephants and lions, making it the ideal place to go on a safari in search of these two large mammals. In addition, you can visit other national parks such as: the Samburu National Reserve, the Aberdares National Park, the Amboseli National Park and more.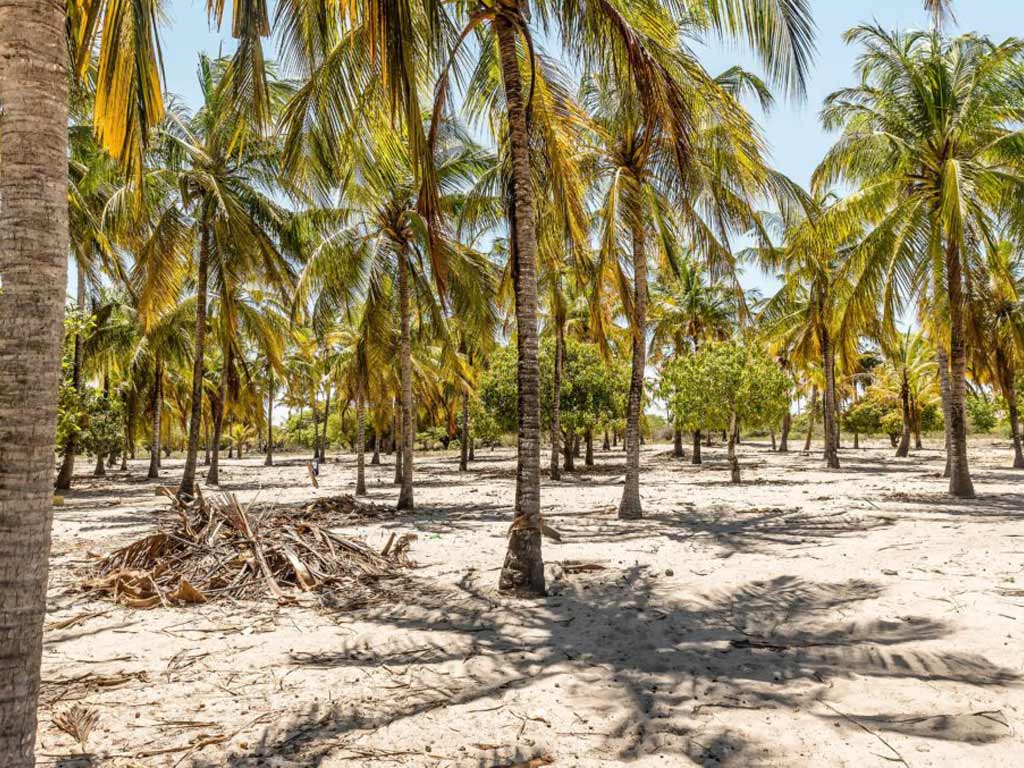 Islands of Kenya
Lamu is an archipelago off the north-east coast of Kenya and has very calm beaches lapped by the Indian Ocean. Its inhabitants have Portuguese and Muslim influence. Lamu is the main island. The island has dunes and white sand beaches, where small towns of white houses, coconut, and mango plantations are found. One of the most popular animals are donkeys, which they use to transport goods.
Here you can also go on safaris, visiting the surrounding archipelagos, to see ancient ruins and luxurious resorts on the islands of Manda, Siyu, Pate, and Kiwayu. If you are looking for an exotic and relaxed experience, Lamu is the ideal place, because you will feel that time slows down, while you enjoy the beaches or the city.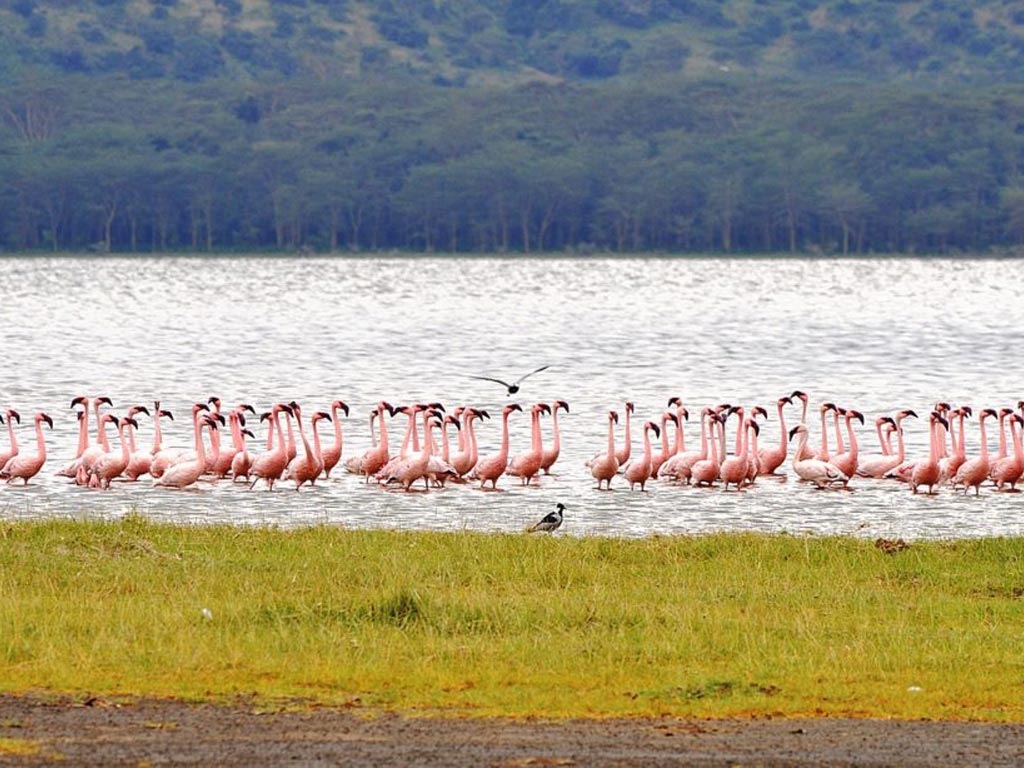 Seeing flamingos in Kenya
In Lake Nakuru you will be able to observe large numbers of dwarf flamingos, they can gather close to a million at a time. Known as the best bird show on earth, flamingos are one of Kenya's top attractions.
If you have time and like mountaineering, be sure to visit Mount Kenya, the highest mountain in Kenya and the second highest mountain in Africa. This place is accessible to experts in mountain climbing, with knowledge of mountaineering and physical training to tolerate height. It is located about 180km from Nairobi.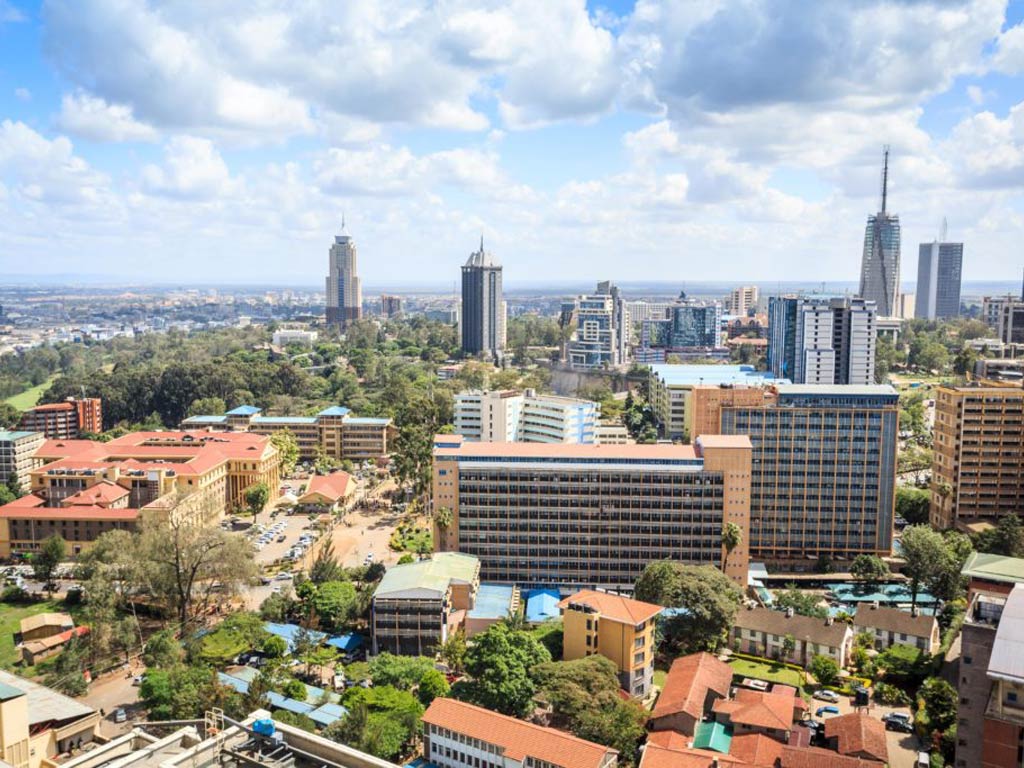 Capital of Kenya
Nairobi is the capital of Kenya and its most important city. Its name is in the Maasai language and means "the place of freshwaters". It is also a cosmopolitan and multicultural city that maintains a great British influence,
Among the main attractions that you can visit in its capital are the National Museum of Kenya, the Nairobi National Park, the Daphne Sheldrick's Orphanage, the Langatta Giraffe Center, among others.
On the other hand, the house of Karen Blixen, the author of the book "Memories of Africa", is one of the most visited places in Kenya. And finally, we have the Giraffe Manor, a luxury hotel that is famous for its giraffes. They live in the hotel gardens and interact with their guests throughout the day.
Are you coming with us to Egypt?
You can trust Nanan Travel to plan your dream vacation to Kenya. We have extensive experience, 24/7 contact and services in Spanish. You will not have to worry about anything, just enjoy your trip to Egypt in the best way.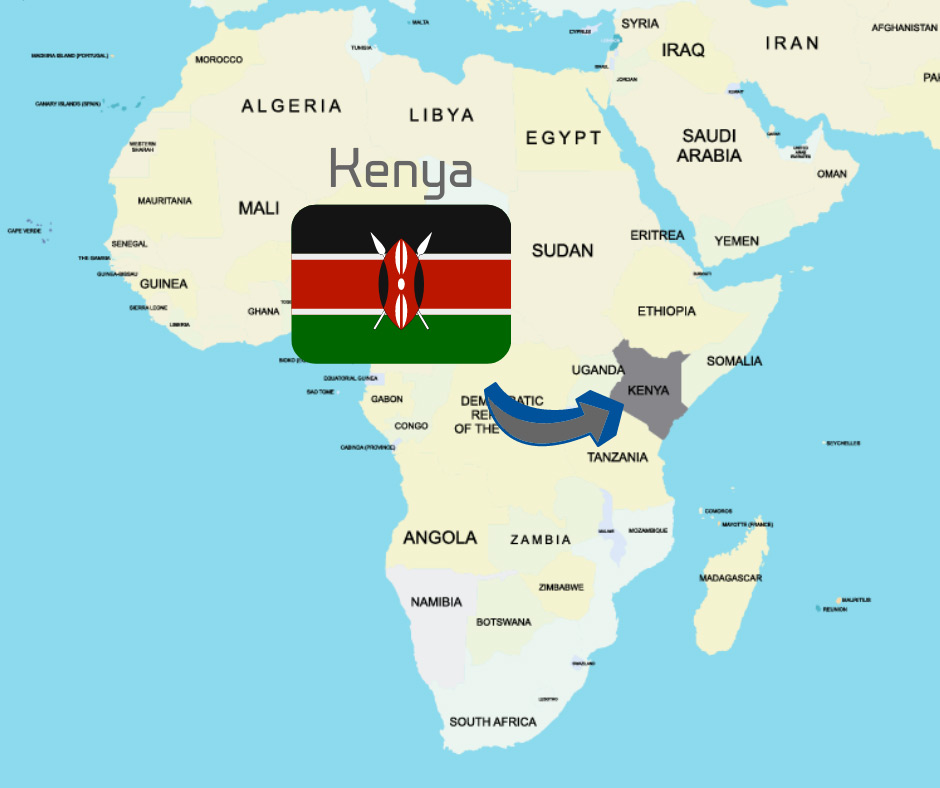 Thank you German for organising an unforgettable trip, your flexibility and the fact that you were on top of everything making sure everything went marvellously, I hope I can come back soon to see more! #GermanKnows
Yessica Flores Camborda
Peruvian
Unfortunately I was not able to travel with German to South America but he did provide the best touring and personalized service in Cape Town. Would highly recommend to anyone, for anywhere, at any time! Thanks an epic trip German!!
Jack Herman
USA
Excellent Organisation, Beyond our expectations! Thank you German!!
Salvador Rodriguez
Peruvian
He organised 10 to 28 friends of mine in Cape Town (#30Peruvians)… they definitely showed them the best of the city, the wine lands and a Safari!… Thank you very much German!
Fico Pastor
Peruvian
They organised our trip to Cape Town and everything was incredible, we did everything and it was all A1 a truly unique and unforgettable experience. Thank you German. Blindfolded the best option to get to know South Africa.
Tera Ascuna
Peruvian
The best way to see and fall in love with Africa! Thank you German for your advice and recommendations!
Vanessa Luna