Plan your holiday in Lima with Nanan Travel
Lima is the capital and the largest city of Peru. Its name comes from Quechua Limaq and extends over the Chillón, Rímac and Lurín rivers. It is located on the central coast of the country, on the shores of the Pacific Ocean and bordered by one of the largest deserts in the world. With its more than 9 million inhabitants, it is recognized worldwide for its gastronomy, as well as being the cultural, financial, commercial and political center of Peru.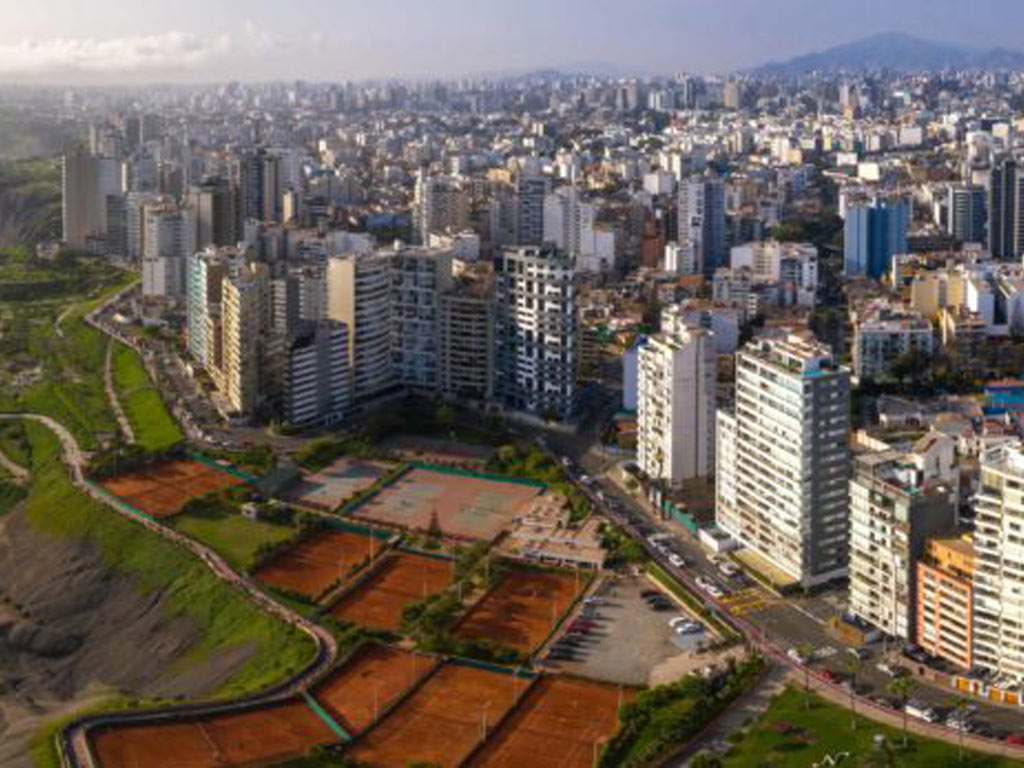 Information for your trip to Lima
The Jorge Chávez International Airport connects Lima with all of America and some European cities with direct flights and from there you can easily fly to other places in Peru. By presenting a valid passport, you can opt for a maximum stay of 90 days just for tourism and in some cases, you will need a visa.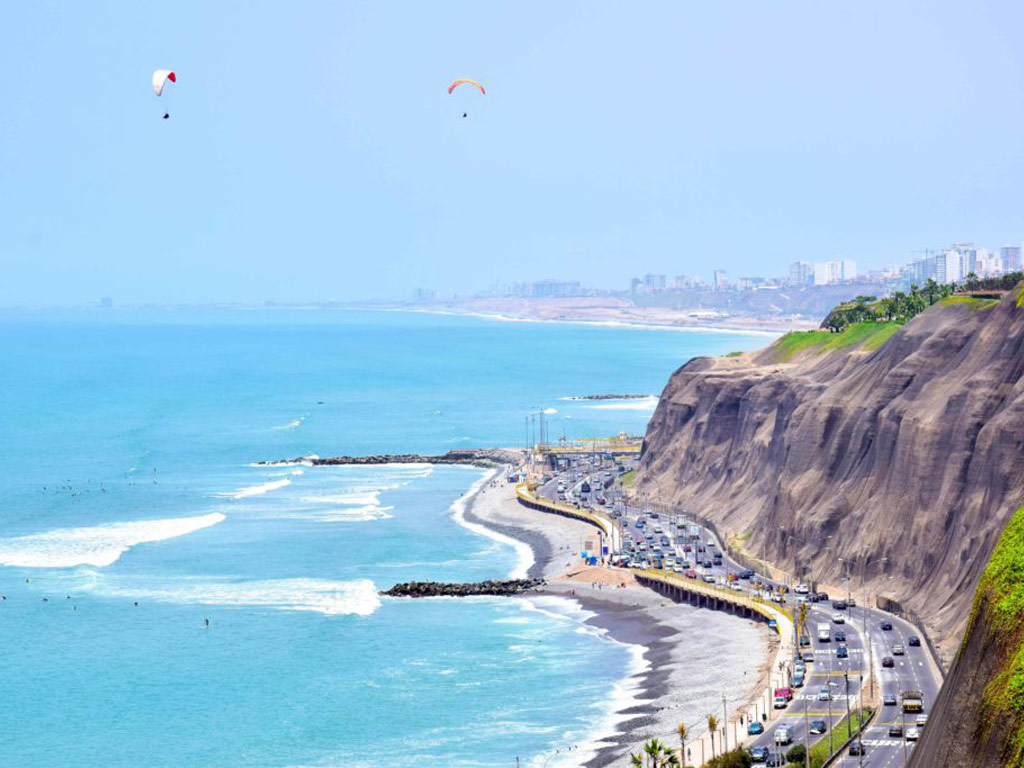 Tips for your trip to Lima
Lima has only two seasons: summer and winter and its temperature is not extreme, so it is pleasant at any time of the year. As it is in a desert area, but at the same time humid, it rarely rains and it is almost always cloudy, so from October to April there are clearer and sunnier days. Two or three days is a good time to visit the most important attractions of Lima.
What can we do while on tour in Lima?
Lima is one of the richest Latin American cities in culture, art, history and gastronomy. You will be able to savor unique dishes, but also stroll along its beaches, practice surfing or paragliding over the city.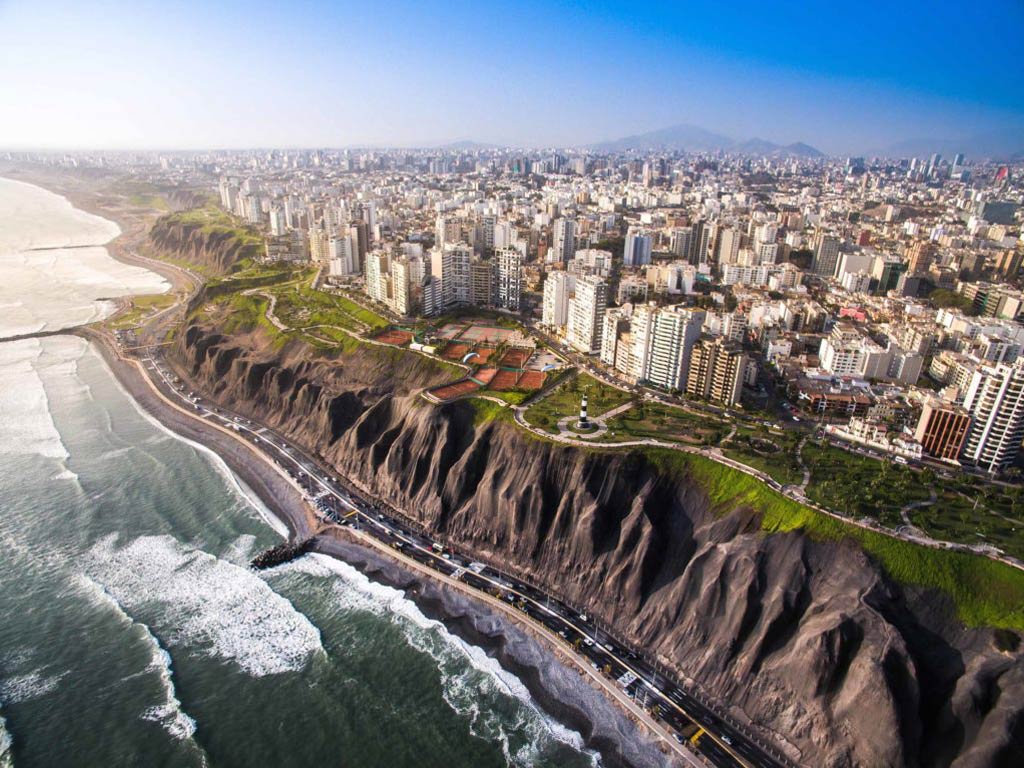 Lima City
The historic center of Lima is a must see, as it was declared a World Heritage Site for its beauty and its more than 600 historical monuments. You can start at the Plaza de Armas, visit the Cathedral and its catacombs or also the Convent of San Francisco. In addition, there are important museums such as the Lima Art Museum and the Museum of Congress and the Inquisition.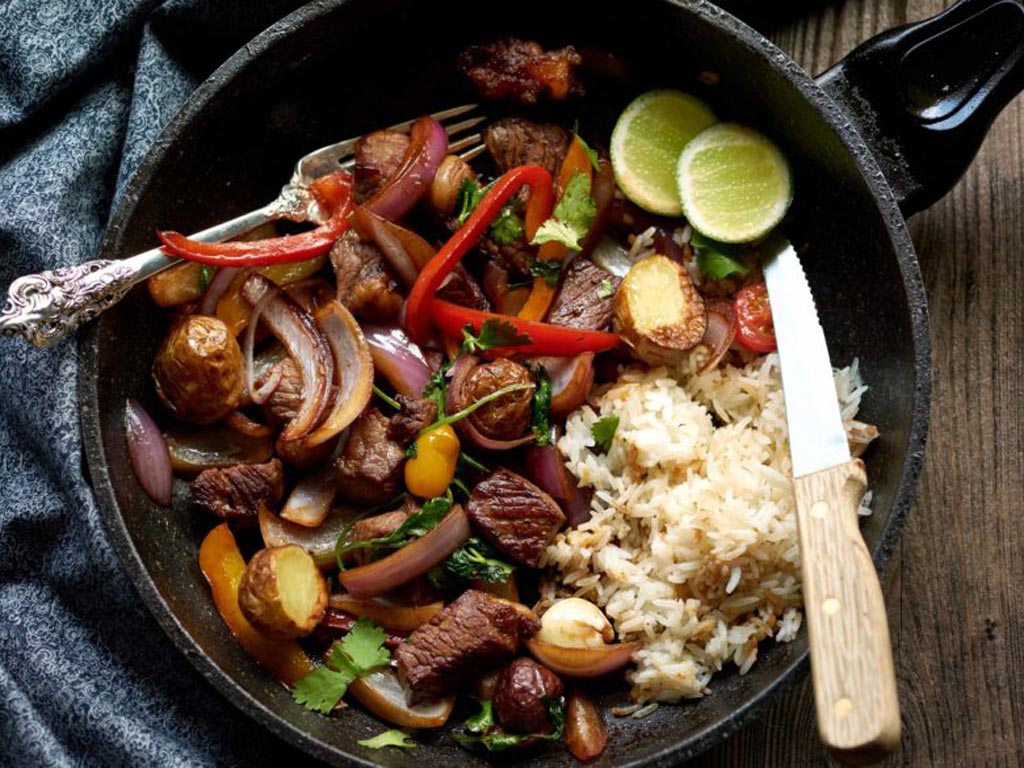 Gastronomy in Lima
Lima is famous for its varied and exquisite gastronomy. From street stalls to the highest category restaurants they are an explosion of unique flavors. The ceviches, the causes and the pisco sour are the most sought after, but also desserts such as the purple mazamorra, the Suspiro de limeña and the turron, which is very popular in the month of October, when the procession of the Lord of the Miracles. You can try typical dishes at good prices in restaurants such as the Market , Nº1 in Surquillo, one of the several in the city or have a different experience in a restaurant like La Rosa Náutica.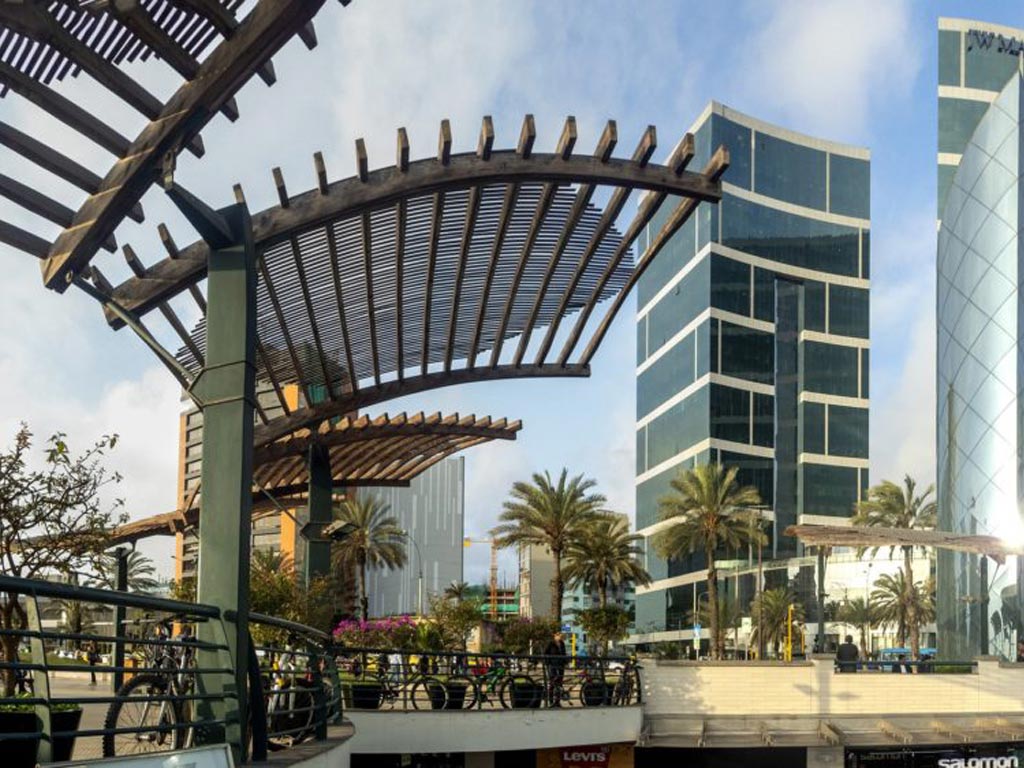 Modern Lima
One of the modern districts of Lima is Miraflores, full of shops, restaurants, parks, beaches and more. There is the famous Larcomar shopping center, built on a cliff and which receives thousands of visits. You can also take a walk through Barranco, one of the most bohemian districts full of street art, with beautiful views of the Pacific.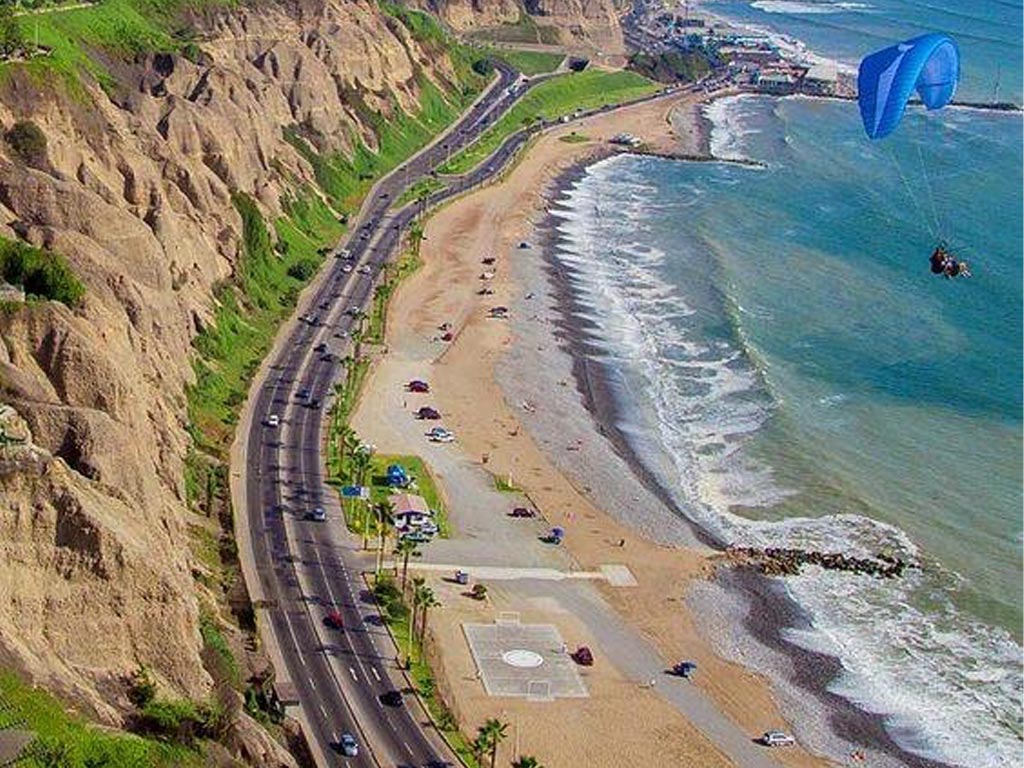 Beaches of Lima
Lima has a great variety of beaches, such as: El Silencio Beach, Tortuga, Punta Hermosa, Agua Dulce, Punta Negra, among others; but one of the most popular is on the outskirts of Lima, in the Balneario de Asia, where you will find a boulevard with bars and shopping centers. You can also go to Puerto del Callao, where you will find tourist attractions such as: the Real Felipe Fortress and various museums.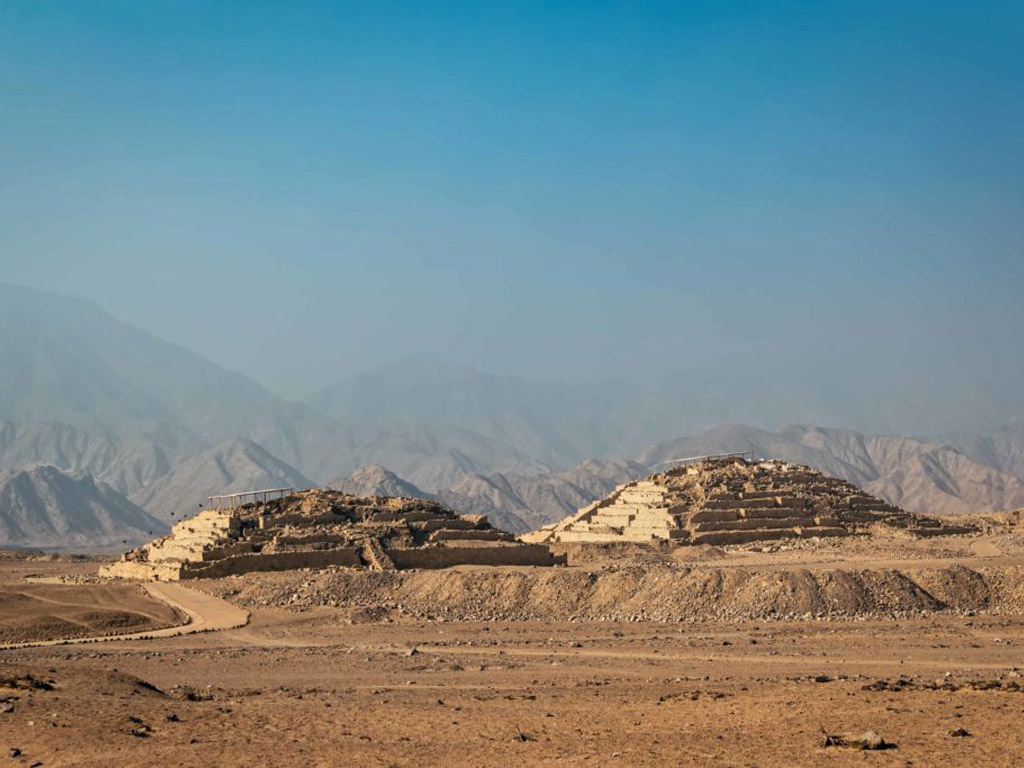 Lima and surroundings
There are places near Lima that are worth knowing. In Huaral you can trek to Rupac, Lima's Machu Picchu. To the north is Caral, an archaeological zone where remains of civilizations dating back 5,000 years are found. In Lunahuaná you will learn much more about pisco or wines and you will be impacted by the lagoons of the Nor Yauyos-Cochas Landscape Reserve, such as Marcahuasi: a volcanic plateau at 4 thousand meters high.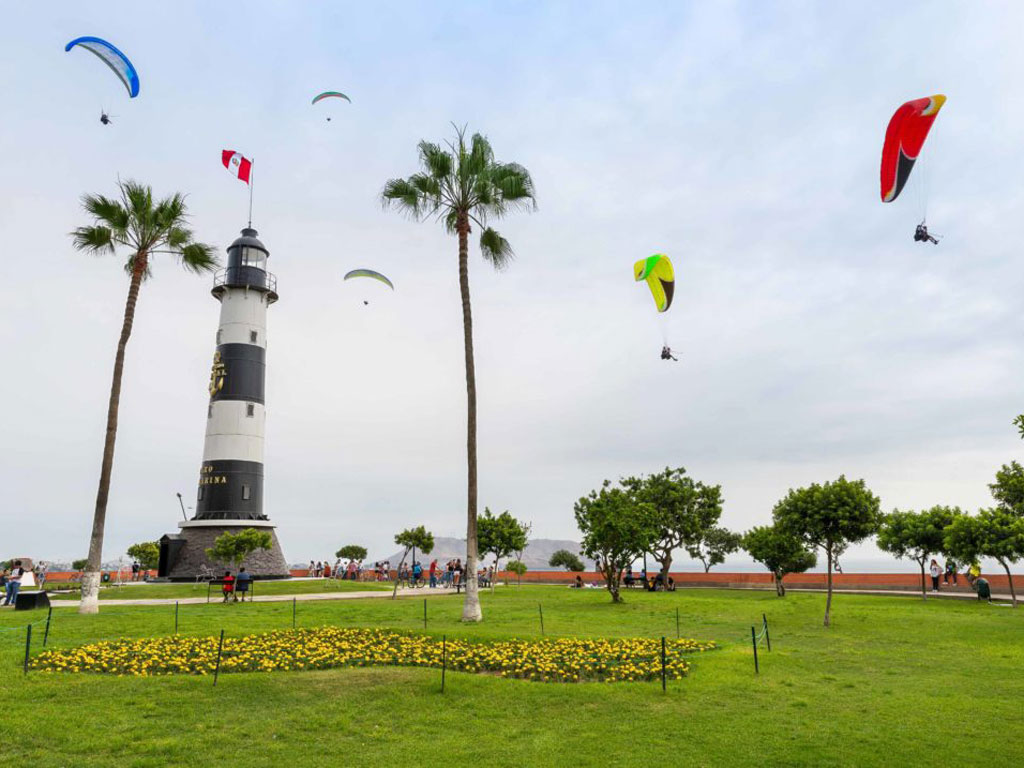 Adventure sports in Lima
Lima offers several alternatives for the more adventurous. You can paraglide from the Miraflores promenade and have the city at your feet or learn to surf in the waters of the Pacific. In Lunahuaná you can feel the adrenaline going rafting or canopy, and you can slide down natural slides in Songos; besides practicing climbing or rappelling in the Lomas de Lúcumo.
Are you coming with us to Lima?
You can trust Nanan Travel to plan your dream vacation to Lima. We have extensive experience, 24/7 contact and services in Spanish. You will not have to worry about anything, just enjoy your trip to Egypt in the best way.
Thank you German for organising an unforgettable trip, your flexibility and the fact that you were on top of everything making sure everything went marvellously, I hope I can come back soon to see more! #GermanKnows
Yessica Flores Camborda
Peruvian
Unfortunately I was not able to travel with German to South America but he did provide the best touring and personalized service in Cape Town. Would highly recommend to anyone, for anywhere, at any time! Thanks an epic trip German!!
Jack Herman
USA
Excellent Organisation, Beyond our expectations! Thank you German!!
Salvador Rodriguez
Peruvian
He organised 10 to 28 friends of mine in Cape Town (#30Peruvians)… they definitely showed them the best of the city, the wine lands and a Safari!… Thank you very much German!
Fico Pastor
Peruvian
They organised our trip to Cape Town and everything was incredible, we did everything and it was all A1 a truly unique and unforgettable experience. Thank you German. Blindfolded the best option to get to know South Africa.
Tera Ascuna
Peruvian
The best way to see and fall in love with Africa! Thank you German for your advice and recommendations!
Vanessa Luna