Plan your holidays in Rwanda with Nanan Travel
The Republic of Rwanda is known as the Land of a Thousand Hills because it is covered by grasslands and tropical grass. In addition, it stands out for its volcanoes in the Cordillera de Virunga, its mountain gorillas, and golden monkeys, a species that is in danger of extinction.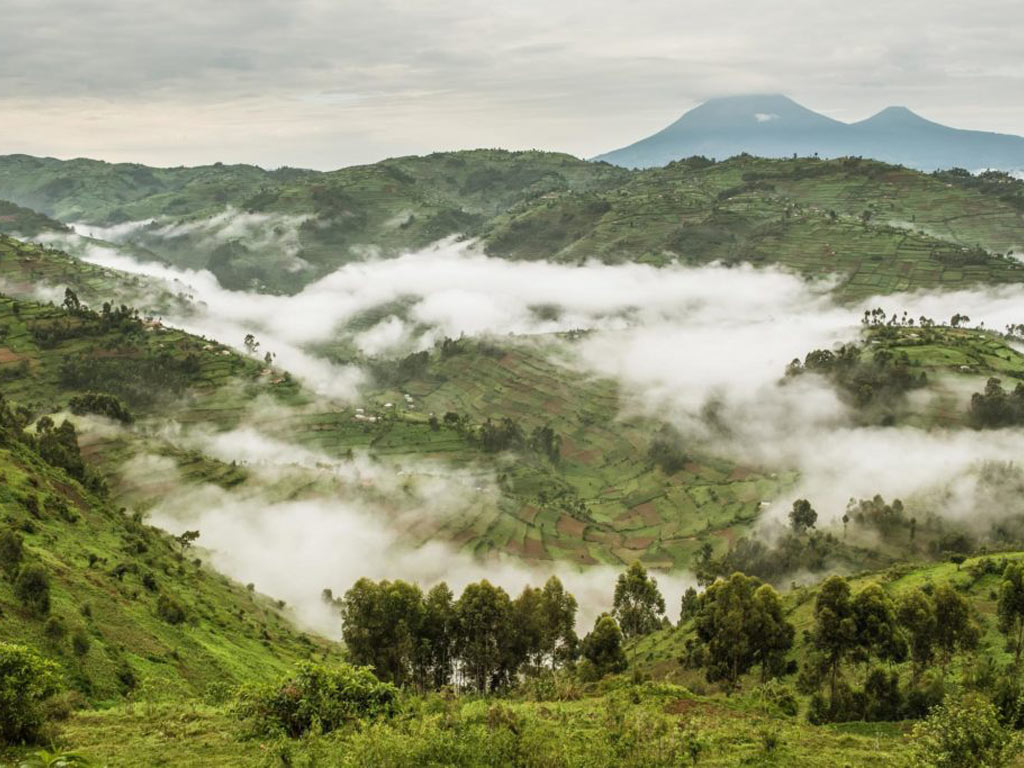 Information for your trip to Egypt
To visit Rwanda, you must apply for a visa or you can apply for the East African Visa, both can be applied for, online. In addition, you must have the yellow fever vaccine, as a requirement for the visa. It is also advisable to take pills for Malaria.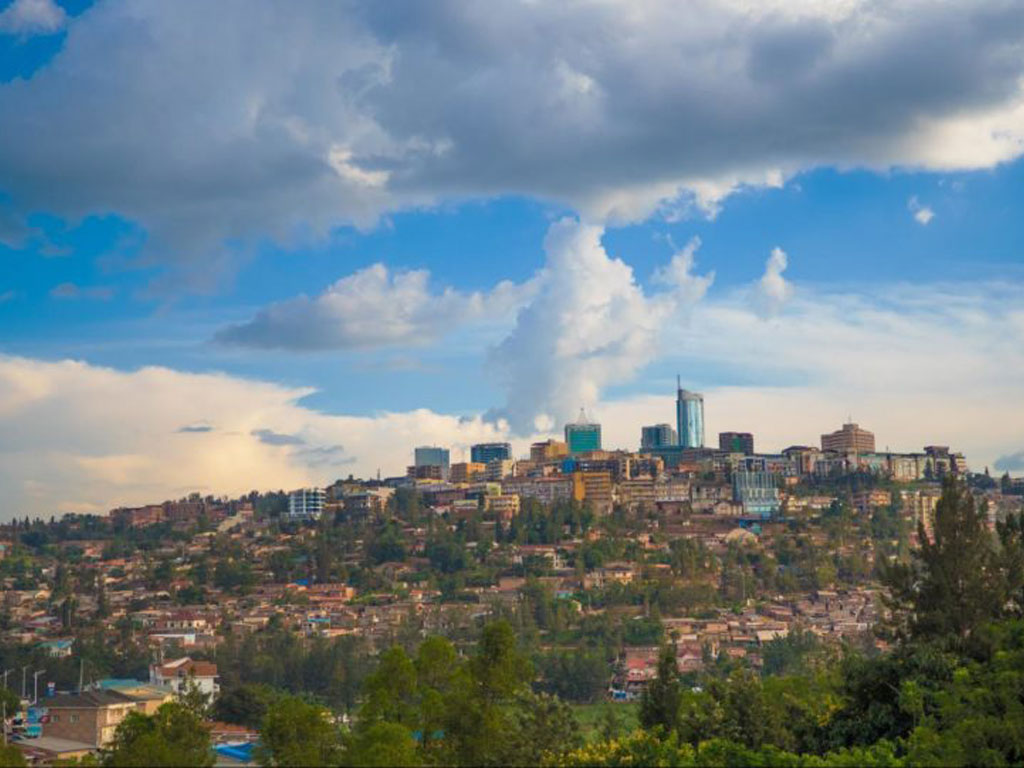 Is Rwanda safe?
Rwanda is the safest country in Africa and the ninth in the world, according to the World Economic Forum. Its residents are very hospitable and organized since they are characterized by being highly disciplined with issues such as their traffic laws and their cleaning system, where plastic bags are not allowed and have community cleaning times and dates.
What can we do while on tour in Rwanda?
In Rwanda, you can enjoy its unique landscapes, such as the Karisimbi volcano or visit the Volcanoes National Park where you can meet its famous mountain gorillas or golden monkeys. It also has different national parks where you can go on safaris in Rwanda, to get to know its wild fauna, such as the Akagara National Park or the Nyunge National Park.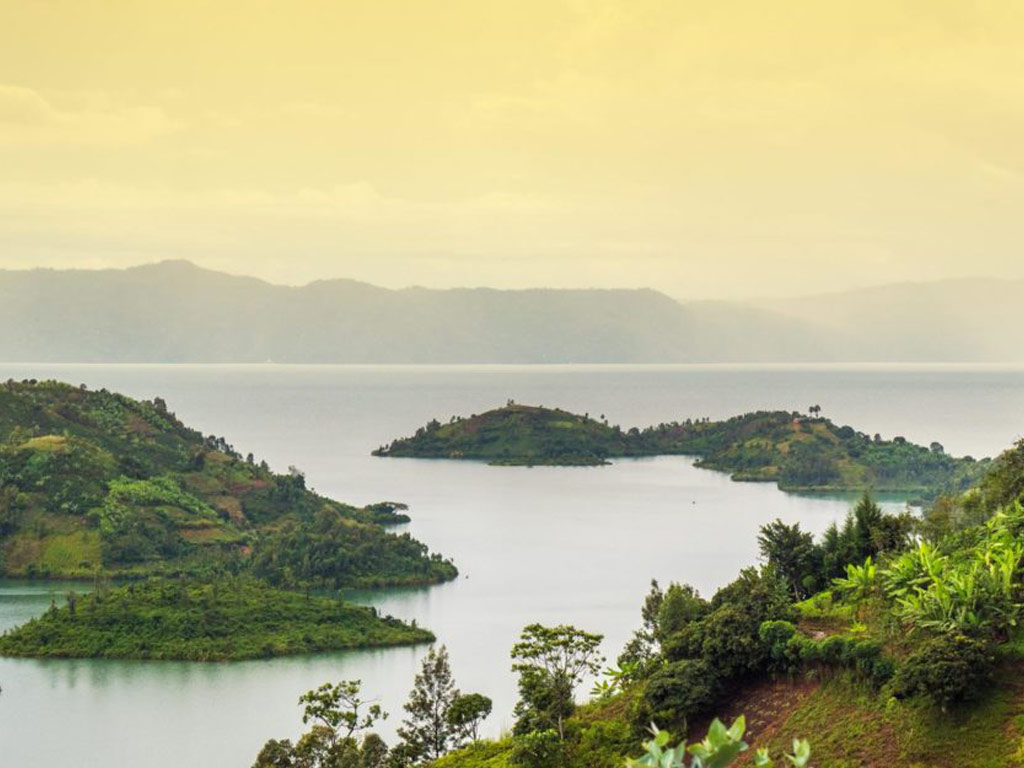 Know Rwanda
Rwanda is one of the smallest countries in Africa, but also one of the best organized and safe. Its capital is Kigali, a very clean and modern city. This country has three official languages: Kiñaruanda, English and French. Their main ethnic groups are the Hutus, the Tutsis, and the Twa (pygmies).
Rwanda is a country that has made great strides, after experiencing tragic events, such as the 1994 genocide. Now it stands out as the safest country in Africa, in addition to having a good economy thanks to agriculture, tourism, and mining.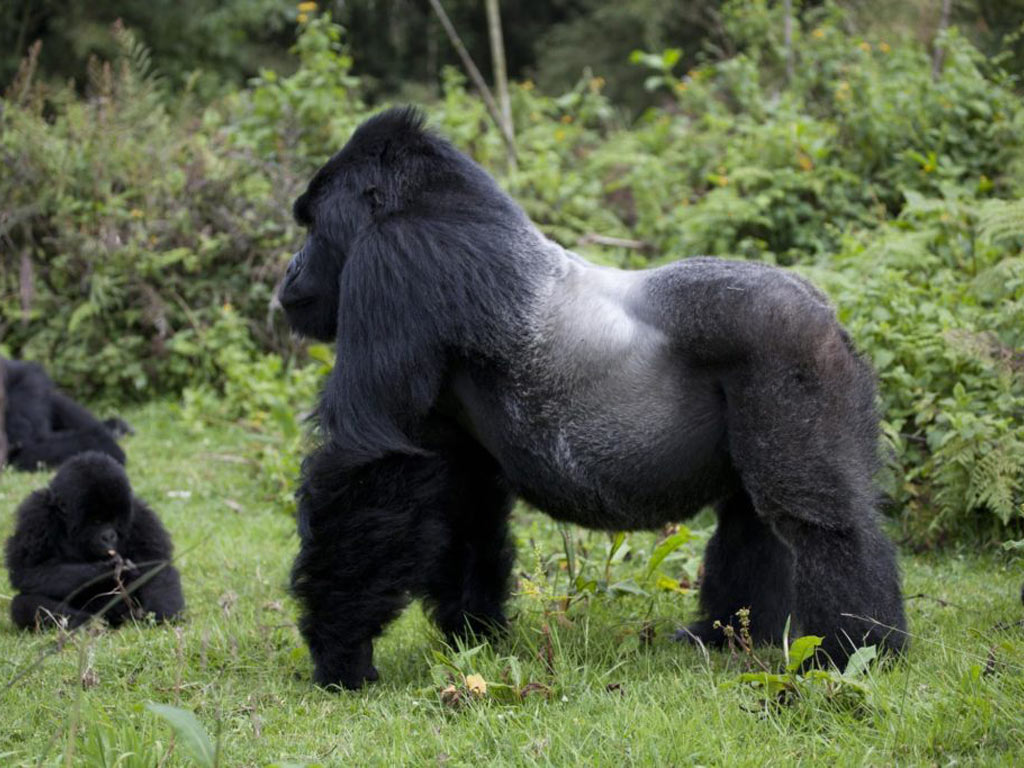 See gorillas in Rwanda
In Rwanda you can see mountain gorillas in Los Volcanes National Park. Here are 10 gorilla families, accustomed to the visit of humans, and if you are lucky, you can see the largest silverback gorilla in the world.
Permits in Rwanda to see gorillas are more expensive than in Uganda. These permits are valid for one day only. The walk in Rwanda is easier and less steep than in Uganda. But, thanks to the best lighting in the place, you will have better photographs. In addition, you will be able to meet the golden monkeys that inhabit the treetops. And You cannot miss visiting the foundation of Dian Fossey and her grave.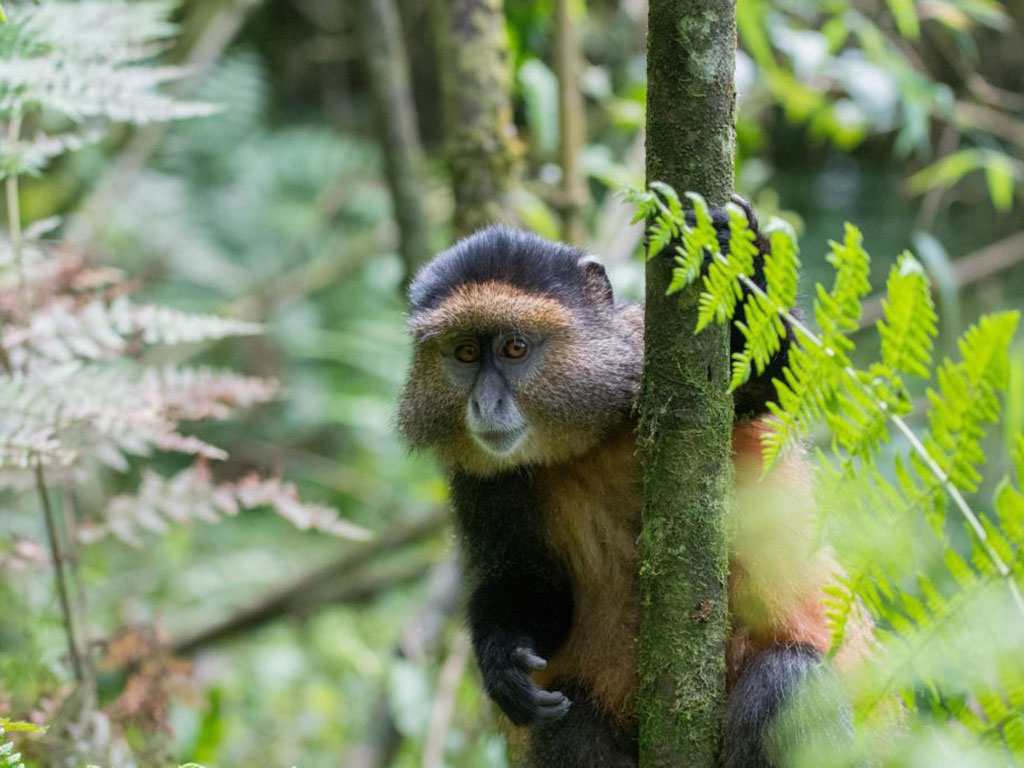 Safaris in Rwanda
In Rwanda, you can also go on safaris to see the Big Five. One of the most interesting safaris is the Akagara National Park, where you can see lions, zebras, giraffes, impalas, crocodiles, hippos, among others, in a huge savannah accompanied by six large lakes and small islands.
Another option is Nyunge National Park, a little-known protected and conservation area in East Africa, but it is a good place for hiking trails and meeting chimpanzees, who are adapted to the visit of humans.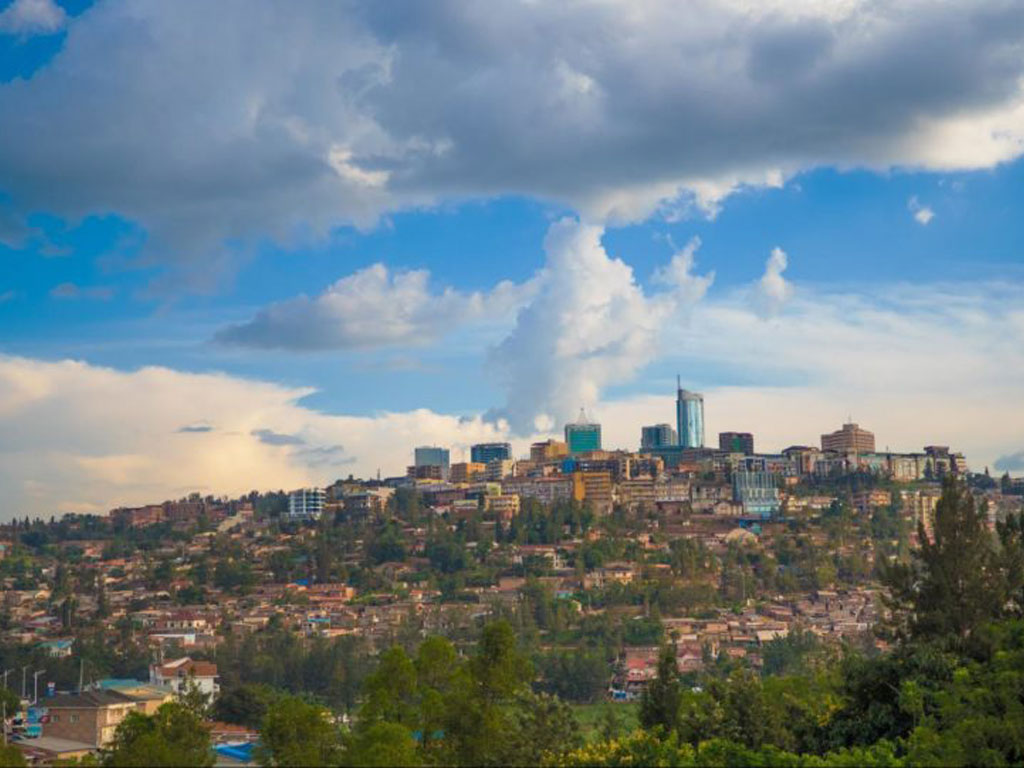 The capital of Rwanda
The capital of Rwanda is Kigali, a city that maintains its traditions but is also very modern. Here you can stroll among markets, art galleries, museums, modern buildings or enjoy bars and restaurants with varied cuisine in the Kimihurura neighborhood.
But something you cannot miss is the tour of the Kigali Genocide Museum, where you will learn about the history of the events that occurred in 1994 when the murders of almost a million Tutsis took place. The victims of this genocide are buried in this place. A very moving visit.
Are you coming with us to Egypt?
You can trust Nanan Travel to plan your dream vacation to Rwanda. We have extensive experience, 24/7 contact and services in Spanish. You will not have to worry about anything, just enjoy your trip to Egypt in the best way.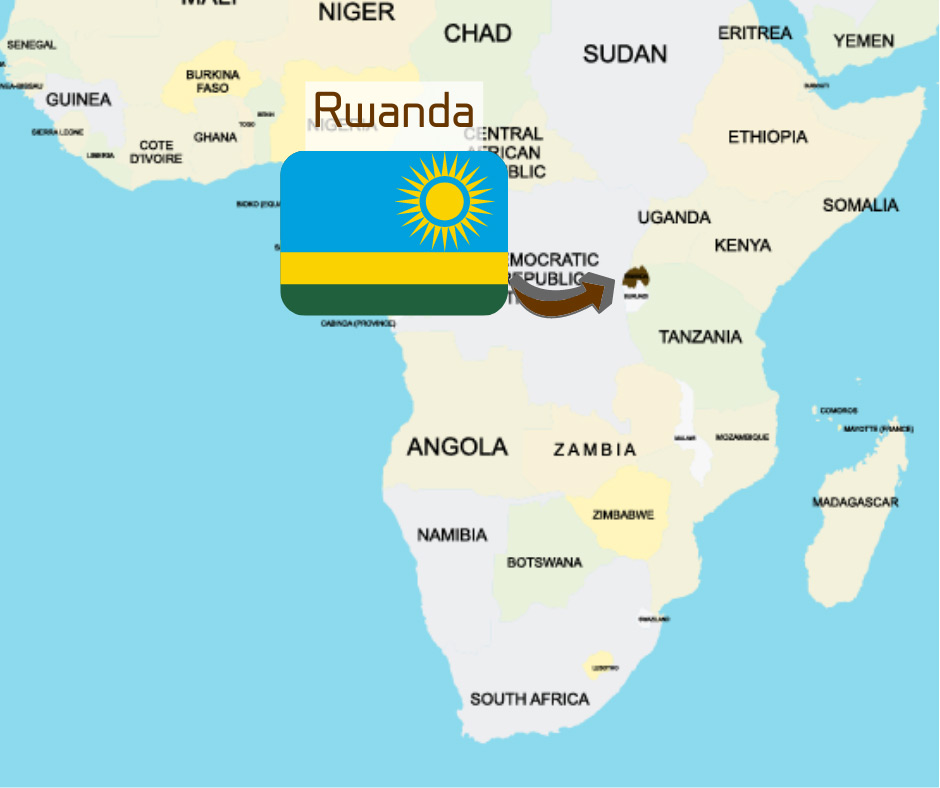 Thank you German for organising an unforgettable trip, your flexibility and the fact that you were on top of everything making sure everything went marvellously, I hope I can come back soon to see more! #GermanKnows
Yessica Flores Camborda
Peruvian
Unfortunately I was not able to travel with German to South America but he did provide the best touring and personalized service in Cape Town. Would highly recommend to anyone, for anywhere, at any time! Thanks an epic trip German!!
Jack Herman
USA
Excellent Organisation, Beyond our expectations! Thank you German!!
Salvador Rodriguez
Peruvian
He organised 10 to 28 friends of mine in Cape Town (#30Peruvians)… they definitely showed them the best of the city, the wine lands and a Safari!… Thank you very much German!
Fico Pastor
Peruvian
They organised our trip to Cape Town and everything was incredible, we did everything and it was all A1 a truly unique and unforgettable experience. Thank you German. Blindfolded the best option to get to know South Africa.
Tera Ascuna
Peruvian
The best way to see and fall in love with Africa! Thank you German for your advice and recommendations!
Vanessa Luna