Plan your holidays in Tanzania with Nanan Travel
Tanzania is a destination that runs away from mass tourism, a characteristic that makes it a place with wild landscapes in their natural state, ideal for safaris. In addition, a peculiarity of the African country is that it contrasts its outdoor landscapes and wild animals with its little-known, but dazzling beaches surrounded by palm trees, white sand and crystal clear waters of the Indian Ocean, a beauty as if we were in paradise.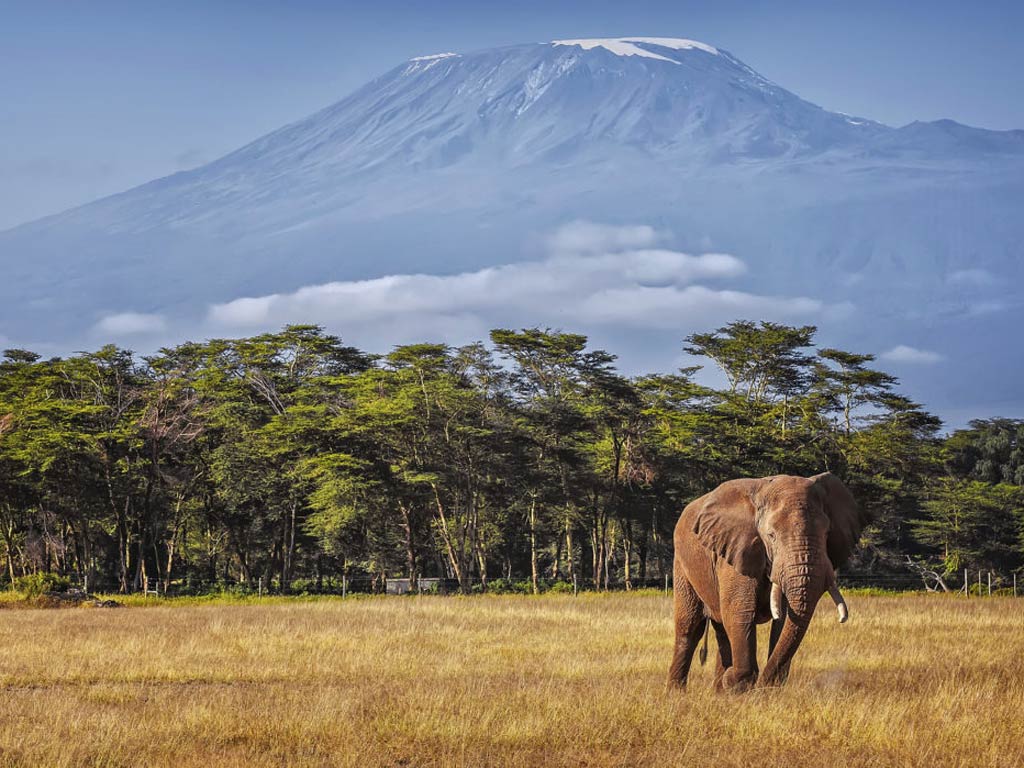 Information for your trip to Tanzania
Requires a tourist visa, valid for 3 months that is obtained upon arrival at the destination airport, Dar Es Salaam or Arusha. It has a cost of 50 dollars. The passport must be valid for a minimum of 6 months and at least 3 blank pages. A very important fact, if you are going to carry US Dollars, they must be dated 2009 onwards.
If you are traveling from Africa or South America, it is mandatory to have the yellow fever vaccine.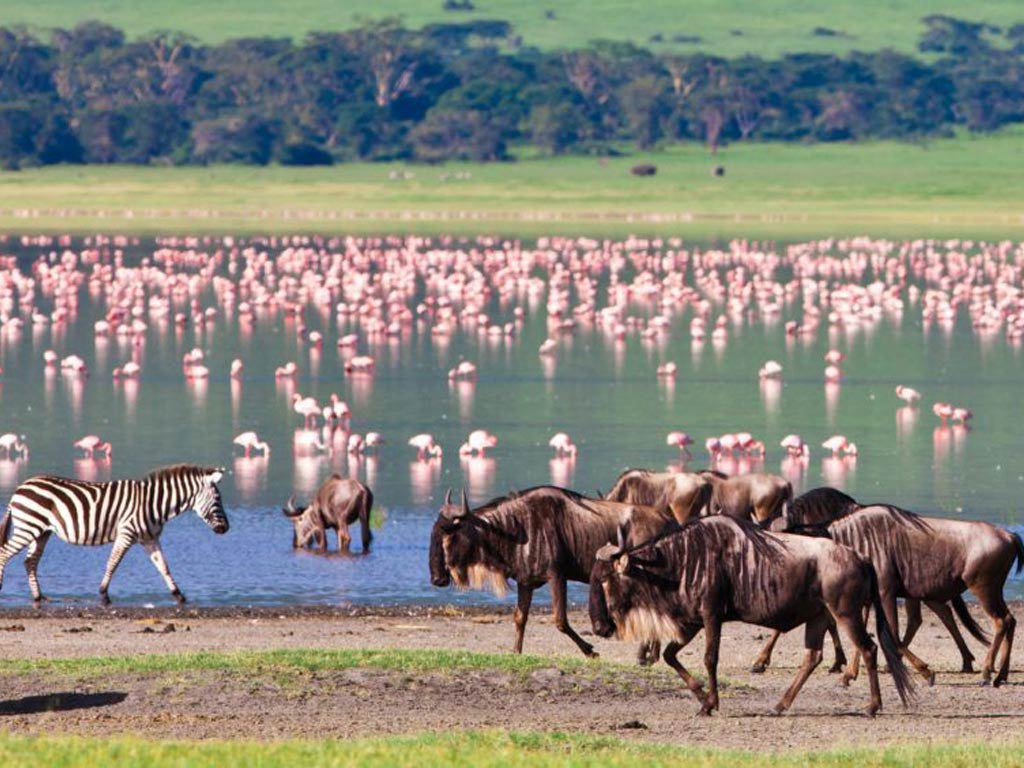 Is Tanzania safe?
Tanzania is a safe country and does not offer great complications. However, you have to take the usual precautions and stick to the travel tips offered by the Government and its travel agent.
What can we do while on tour in Tanzania?
In Tanzania, you will see the wildest animal reserves in the entire continent. Furthermore, its landscapes are ideal destinations for safaris, as are its paradisiacal beaches. You will also be able to get to know the Maasai, the most popular ethnic group in Africa; And if you are one of those who like mountaineering, you can climb the wonderful summit of Kilimanjaro at 5,895 meters above sea level, the highest point on the continent.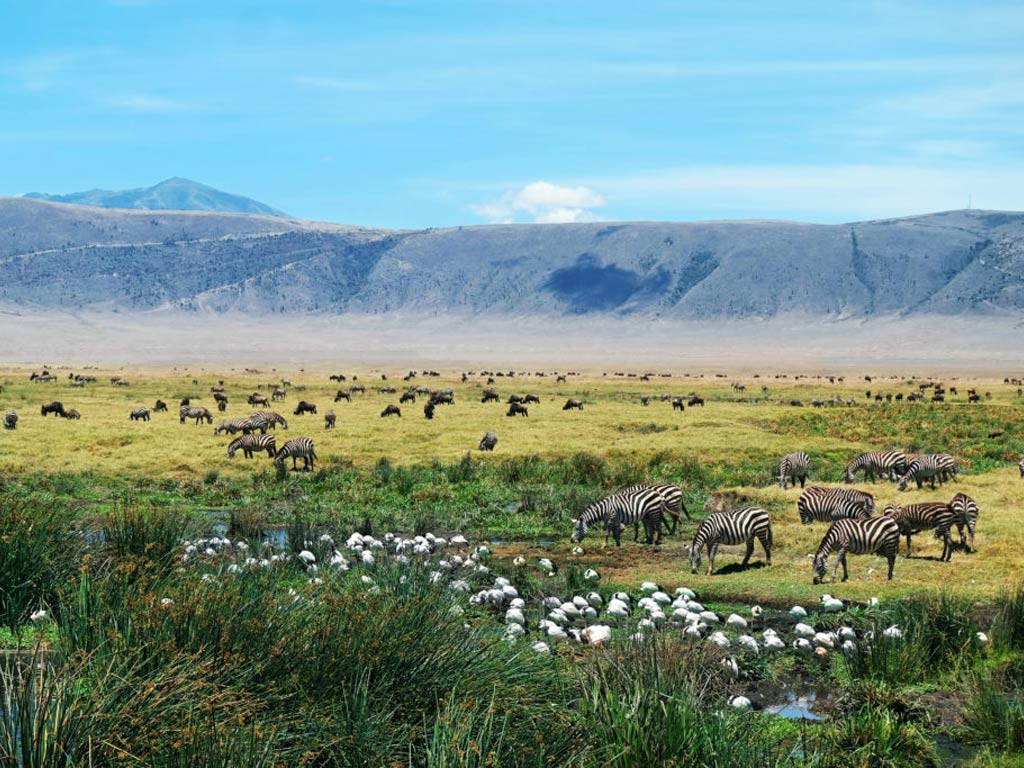 Know Tanzania
Tanzania is located on the east coast of Central Africa and its capital is Dodoma, but the best-known city and destination of arrival in Tanzania is Dar Es Salaam. It has more than 100 ethnic groups that are, for the most part, of Bantu origin and speak about 127 languages, the most widely spoken being Swahili and English.
For lovers of good food, Tanzania offers seafood-based dishes and the national drink is Safari Lager beer and white rum, Konyagi.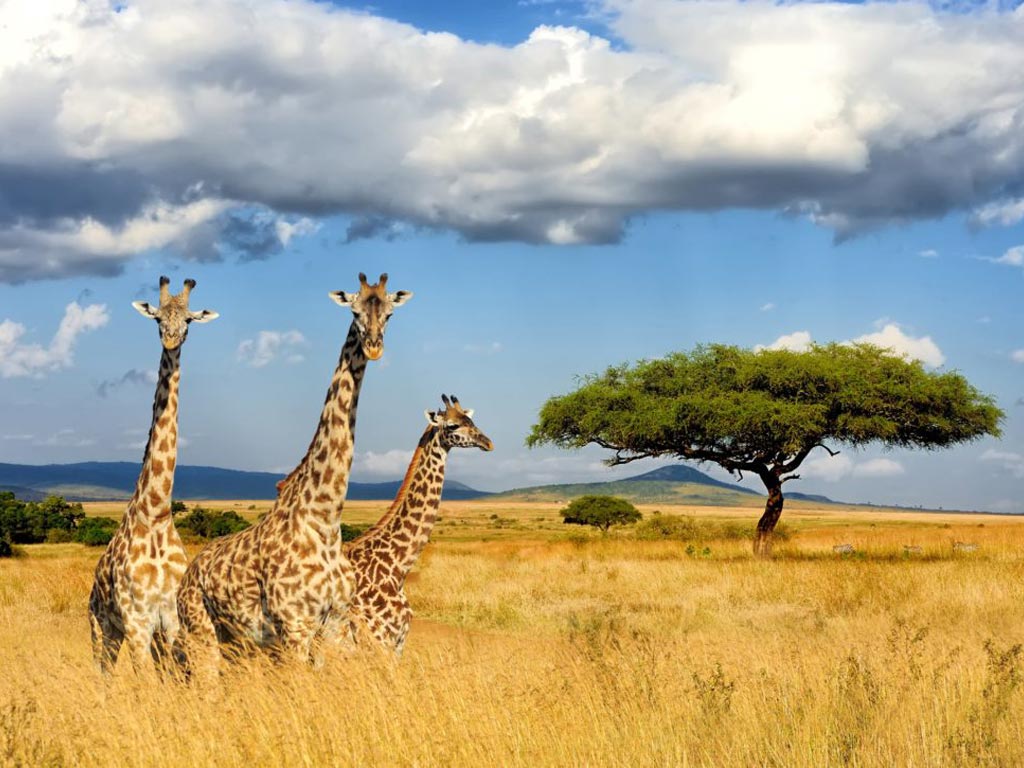 Tanzania National Parks
In Tanzania you can visit: Ngorongoro National Park, Tarangire, Selous, Lake Maynara, and Lake Victoria, each one has its own specific attraction.
The Serengeti is one of its most important national parks. It is among the largest on the African continent. Its most iconic event is the Great Migration. Many of the park's campsites are mobile, allowing you to enjoy this natural spectacle in the best possible way.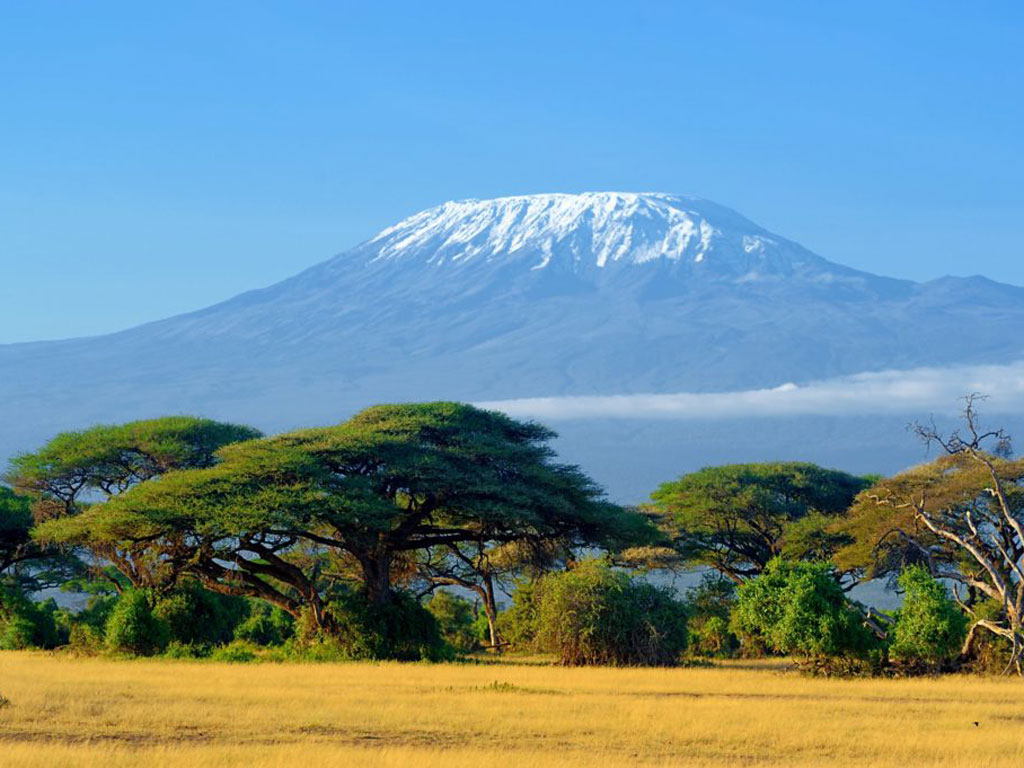 Mount Kilimanjaro
Mount Kilimanjaro is one of the most iconic landscapes in Tanzania. It is a triple summit volcano that is located in the northeast of the country.
Its 5895 meters of altitude make it the highest summit in the entire African continent, thus forming part of the group known as the 7 summits and it is the fourth highest mountain in the world. It was declared a World Heritage Site by UNESCO in 1987.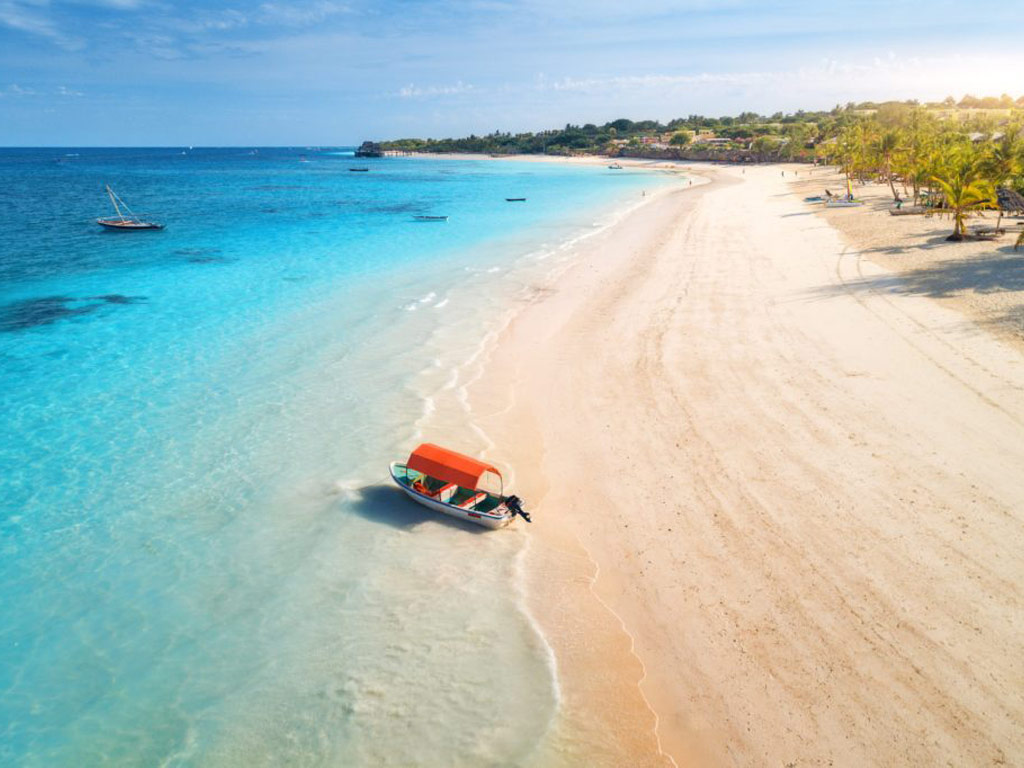 Zanzibar Beaches
Zanzibar is an archipelago of crystal clear waters made up of 2 main islands and surrounded by 51 small islands. The best months to enjoy its beaches are from June to October, which is the dry season and its temperatures are ideal. An ideal destination if you are looking for relaxation, sun, and postcard beaches.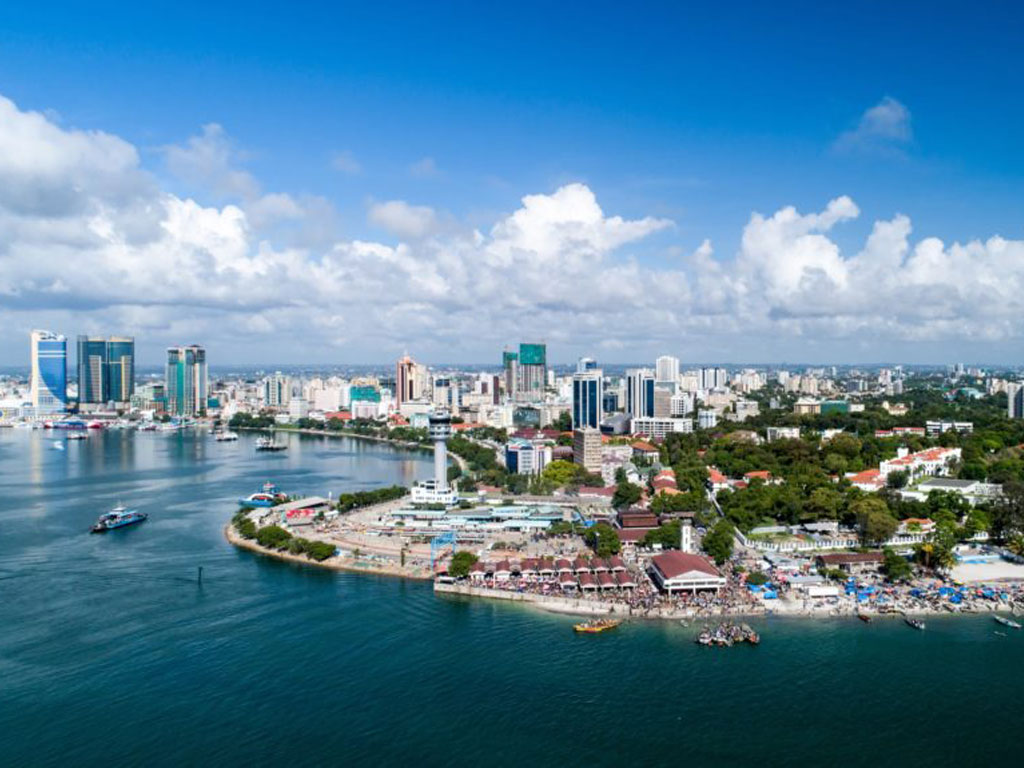 Capital of Tanzania
Dodoma is a city where you will find contemporary African architecture. In Bunge you will be able to see the new earthquake-proof buildings, although you will need special permission to take photographs.
Although Dodoma is the capital of Tanzania, Dar es Salaam is the most populous city and the gateway for tourism to Tanzania. Many people travel directly to Arusha International Airport which is where most Safaris start.
Are you coming with us to Tanzania?
You can trust Nanan Travel to plan your dream vacation to Tanzania. We have extensive experience, 24/7 contact and services in Spanish. You will not have to worry about anything, just enjoy your trip to Egypt in the best way.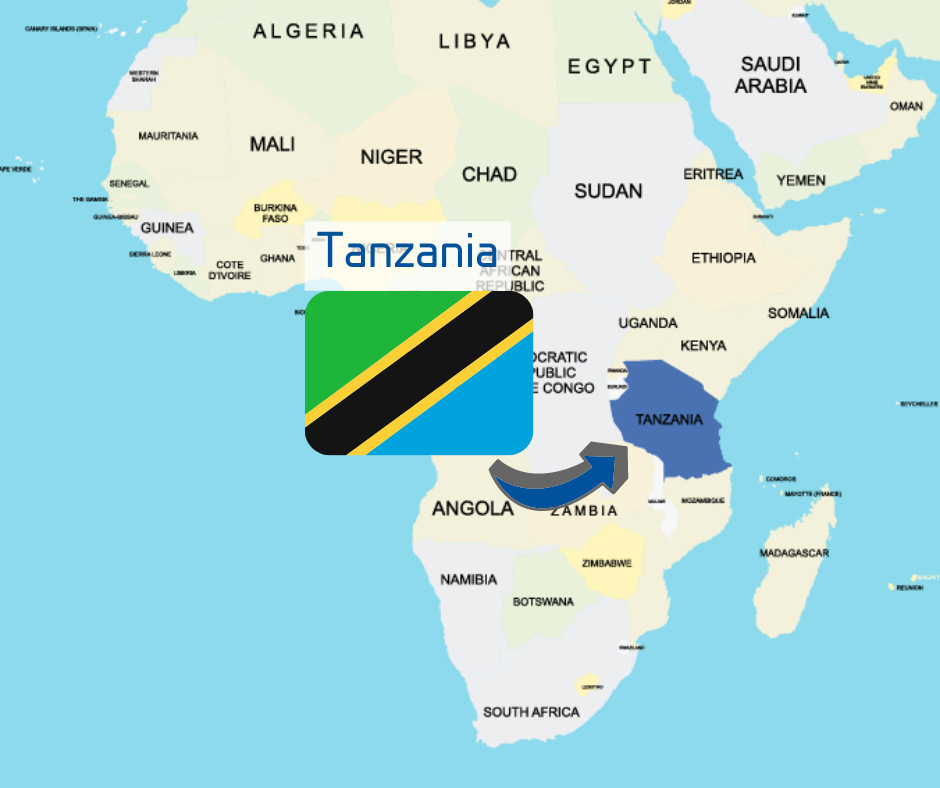 Thank you German for organising an unforgettable trip, your flexibility and the fact that you were on top of everything making sure everything went marvellously, I hope I can come back soon to see more! #GermanKnows
Yessica Flores Camborda
Peruvian
Unfortunately I was not able to travel with German to South America but he did provide the best touring and personalized service in Cape Town. Would highly recommend to anyone, for anywhere, at any time! Thanks an epic trip German!!
Jack Herman
USA
Excellent Organisation, Beyond our expectations! Thank you German!!
Salvador Rodriguez
Peruvian
He organised 10 to 28 friends of mine in Cape Town (#30Peruvians)… they definitely showed them the best of the city, the wine lands and a Safari!… Thank you very much German!
Fico Pastor
Peruvian
They organised our trip to Cape Town and everything was incredible, we did everything and it was all A1 a truly unique and unforgettable experience. Thank you German. Blindfolded the best option to get to know South Africa.
Tera Ascuna
Peruvian
The best way to see and fall in love with Africa! Thank you German for your advice and recommendations!
Vanessa Luna