Plan your holidays in Uganda with Nanan Travel
The Republic of Uganda is known as the Pearl of Africa, since it has a wide variety of lush landscapes, such as mountains, lakes, waterfalls, forests, and national parks where you can go on excursions, cruises or safaris to observe its impressive wildlife. on freedom.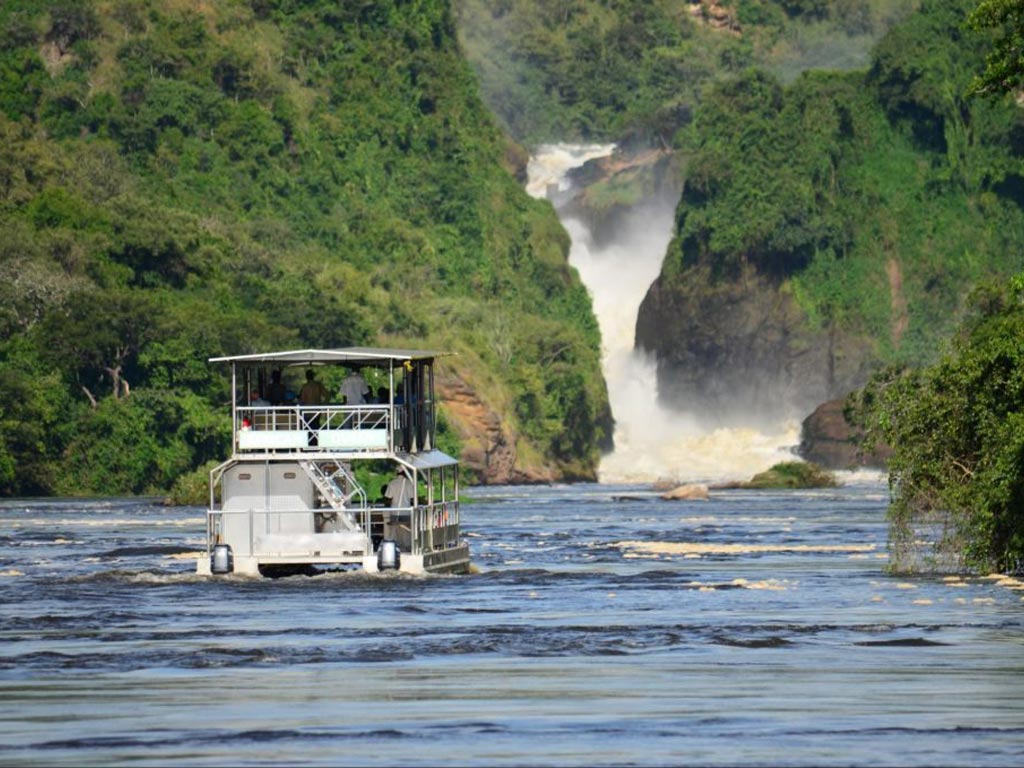 Information for your trip to Uganda
To visit Uganda, you must apply for a Visa or you can apply for an East African visa, both can be applied for online. In addition, you must have the yellow fever vaccine, as a requirement for the visa. It is also advisable to take pills for Malaria.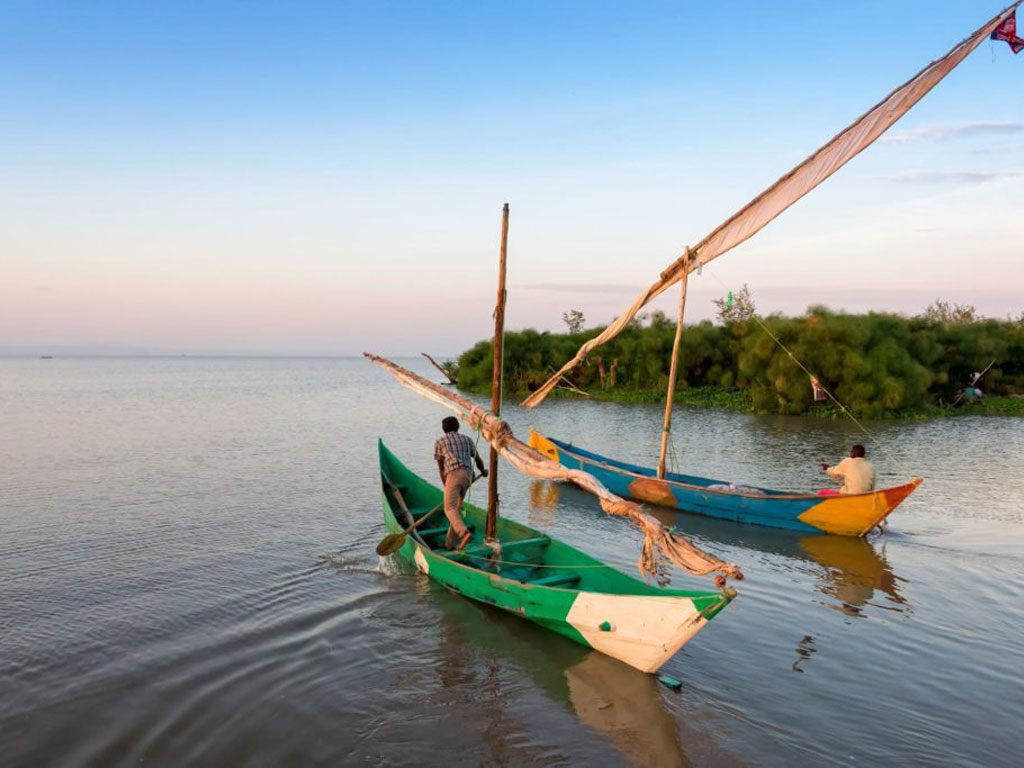 Is it safe to travel to Uganda?
Uganda has become one of the most stable countries in Africa and a perfect destination for tourists from all over the world, it is also considered a peaceful country. However, it is recommended that all visitors be accompanied by experts in the tourism of this country so that they are informed about the risk areas and fully enjoy their trip.
What can we do while on tour in Uganda?
In Uganda you can get to know a little of the wild nature of Africa, doing activities such as: a cruise on the magnificent Lake Victoria or the Murchison Falls to meet a wide variety of wild species, take an excursion to meet the chimpanzees of the Kibale forest or get a close look at gorillas in the Bwindi Impenetrable Forest National Park.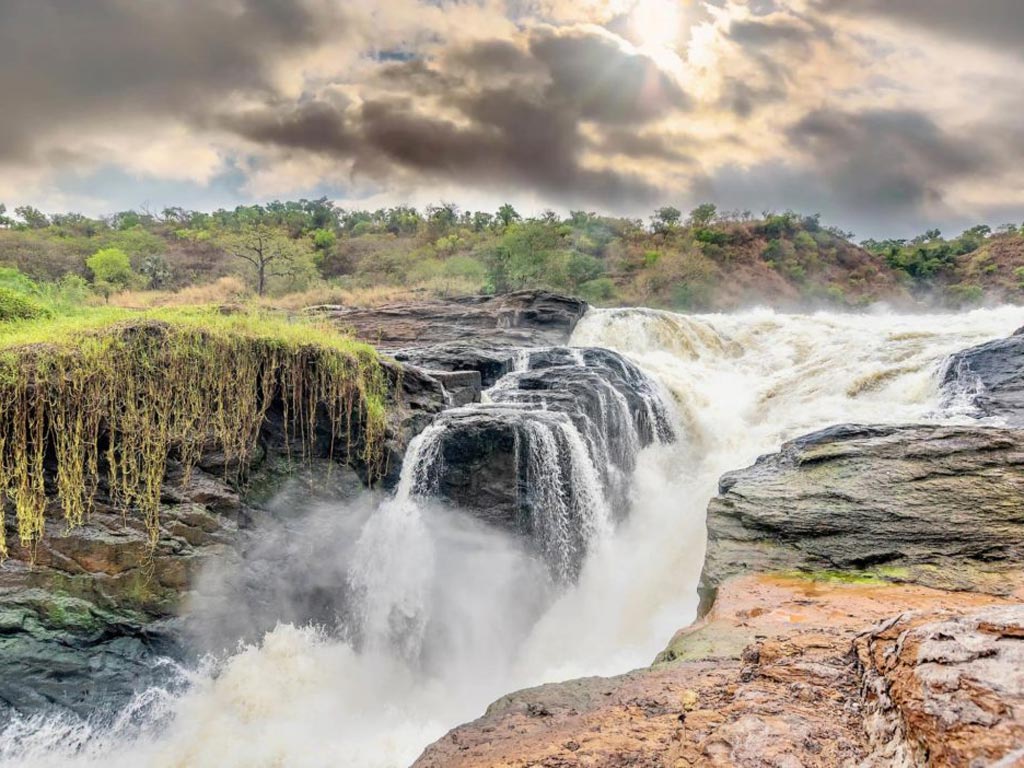 Know Uganda
The Republic of Uganda is located in East Africa, on the equator, but thanks to its large lakes, geography, and vegetation, among others, it has a very temperate climate, between 21° to 24°, depending on the area.
Their capital is Kampala and their official language is Swahili, but you can also communicate with them in English.
Ugandans are very hospitable to their visitors. Its population is 24.5 million inhabitants, it also has 40 different tribes.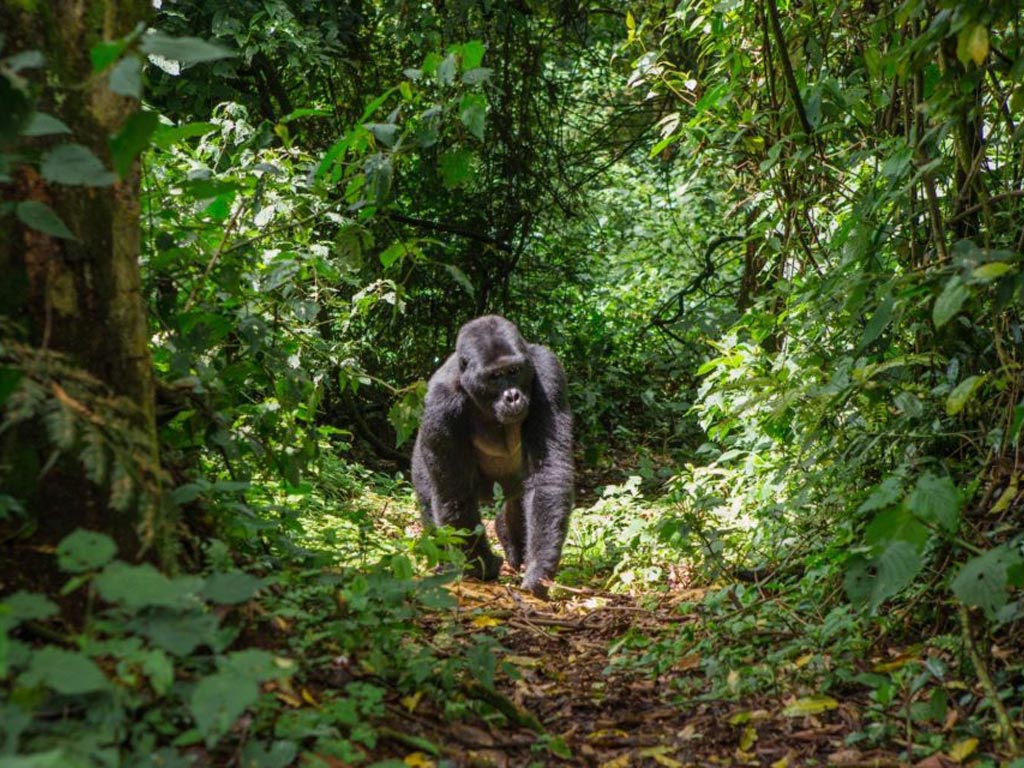 See gorillas in Uganda
The gorilla tour is one of the most representative tourist attractions in Uganda. This country has the largest population of mountain gorillas in all of Africa. Get to know the gorillas and observe them very closely, in their natural habitat, while you make an excursion in national parks such as the Impenetrable Bwindi Forest, where 13 gorilla families already accustomed to the visit of humans live. It has also been declared a World Heritage Site by Unesco.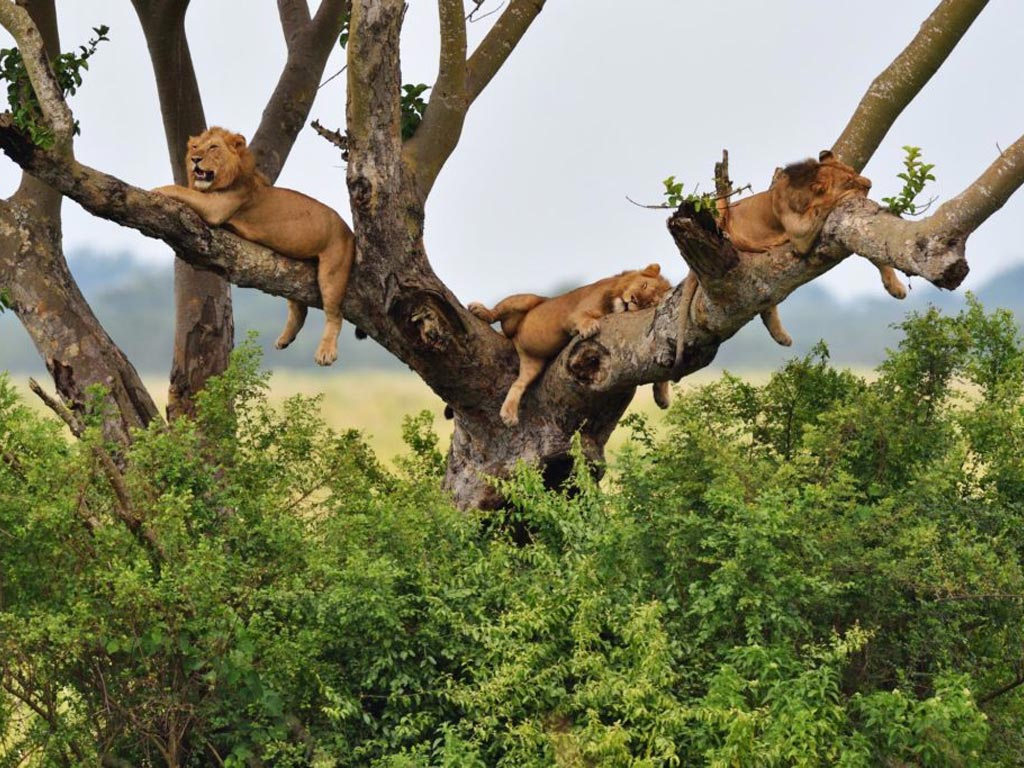 Safaris in Uganda
Uganda has ten different national parks where you can go on safaris to meet its wildlife and find the Big Five. Some of the most recognized are Queen Elizabeth National Park, which stands out for its hippos and more than 600 species of birds; the Murchison Fall National Park where you can meet its fauna by taking a cruise, the National Park called Ishasha, where you can observe tree-climbing lions, unique in their kind; track chimpanzees in Kibale Forest National Park; and, of course, the Bwindi Impenetrable Forest National Park, where you can get up close to the mountain gorillas.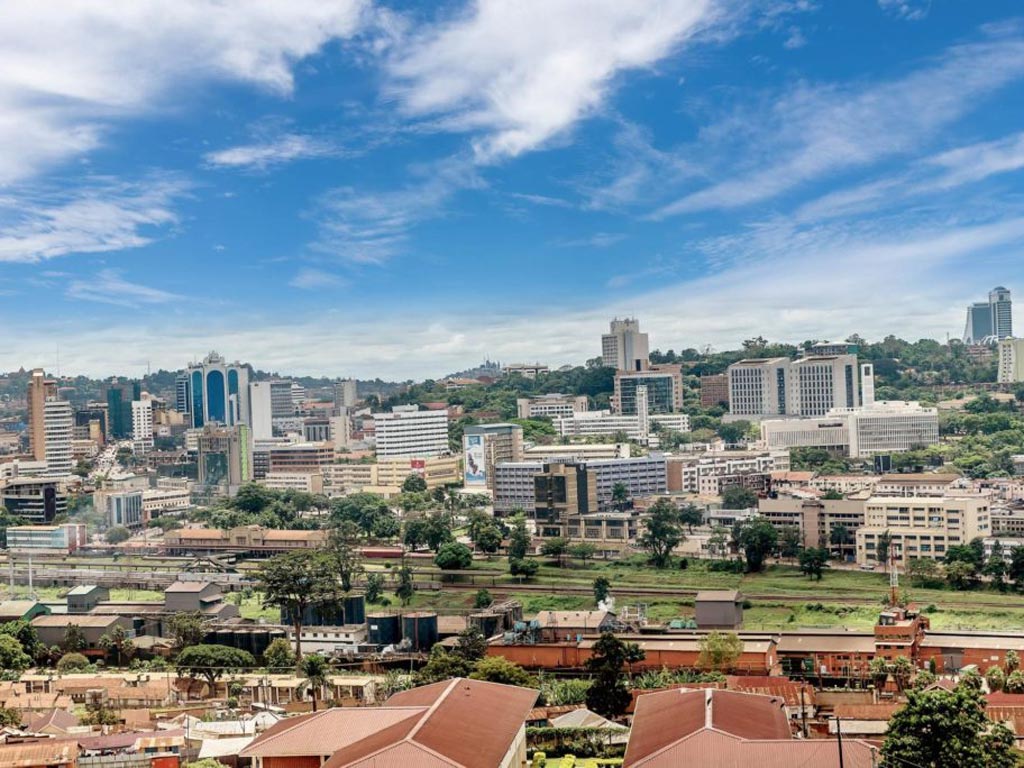 The capital of Uganda
In the Ugandan capital, Kampala, you can also find attractions, such as the only Ba'hai temple of worship in Africa, there are only 8 in the world. The temple is located in a very attractive landscape, ideal for a spiritual retreat.
Uganda's international airport is in Entebbe, about 45km away from Kampala, so many people stay there before starting their adventure. There are many things to do in Entebbe, such as taking a boat trip on Lake Victoria, where the mythical Nile River is born, visiting Ngamba Island (Chimpanzees Conservation Center), or the UWCEC (Uganda wildlife conservation and education center).
Are you coming with us to Uganda?
You can trust Nanan Travel to plan your dream vacation in Uganda. We have extensive experience, 24/7 contact, and services in Spanish. You will not have to worry about anything, just enjoy your trip in the best way.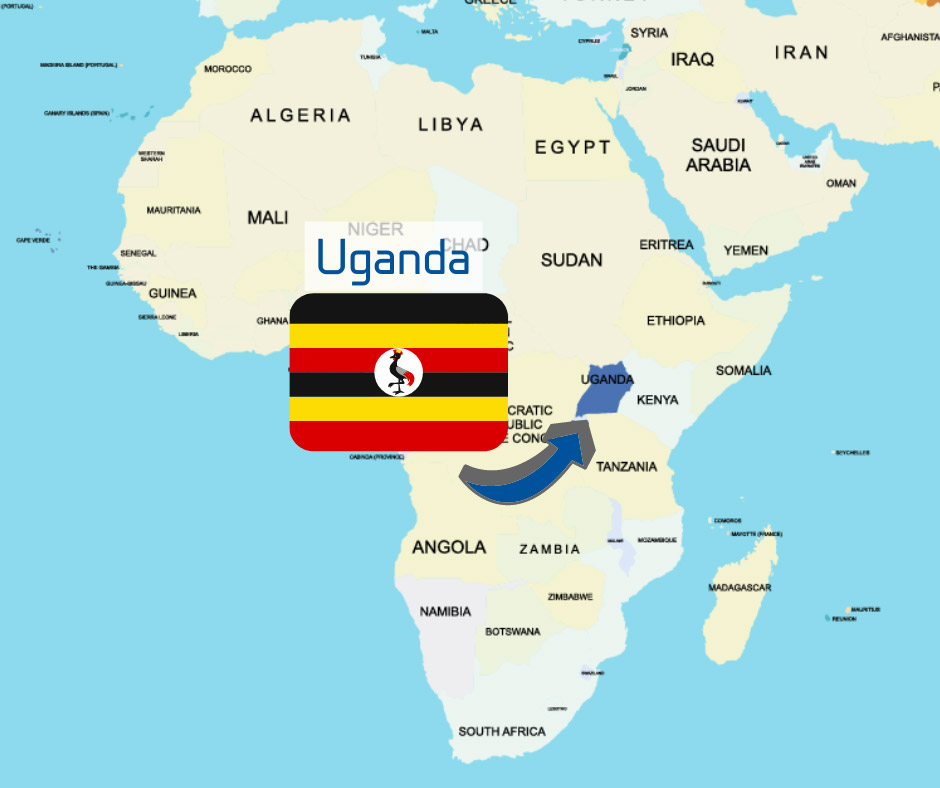 Thank you German for organising an unforgettable trip, your flexibility and the fact that you were on top of everything making sure everything went marvellously, I hope I can come back soon to see more! #GermanKnows
Yessica Flores Camborda
Peruvian
Unfortunately I was not able to travel with German to South America but he did provide the best touring and personalized service in Cape Town. Would highly recommend to anyone, for anywhere, at any time! Thanks an epic trip German!!
Jack Herman
USA
Excellent Organisation, Beyond our expectations! Thank you German!!
Salvador Rodriguez
Peruvian
He organised 10 to 28 friends of mine in Cape Town (#30Peruvians)… they definitely showed them the best of the city, the wine lands and a Safari!… Thank you very much German!
Fico Pastor
Peruvian
They organised our trip to Cape Town and everything was incredible, we did everything and it was all A1 a truly unique and unforgettable experience. Thank you German. Blindfolded the best option to get to know South Africa.
Tera Ascuna
Peruvian
The best way to see and fall in love with Africa! Thank you German for your advice and recommendations!
Vanessa Luna