Among the most outstanding attractions you find in Africa are the safaris, which could not be so attractive without the presence of their characteristic animals: The Big Five.
Who are the Big 5? These are: the lion, rhino, leopard, elephant and buffalo. They are the five most representative species of African fauna, but the name does not come because of their size, and they are not small either, but because of how dangerous they are and because they are the most requested for hunting.
Do not worry, we know that you are not going to do that and happily, over time, the African population and those who came from the rest of the countries realized their importance and the animals earned respect and are now a select group of mammals that generate an expression of nature that is worthwhile in an ideal environment of conservation and without further danger.
Since we know that you already have planned to travel to Africa, we present the main tips about the Big Five and where to find them, before describing each one in detail, we give you some preliminary tips to find them.
There are location boards that help you locate them, in fact the most effective way is to go with rangers instead of going on your own, the experience gained is worth it, you must also equip yourself with binoculars because sometimes you will not be able to get close for your own safety and there is an application called Latest Sightings where many users write down recommendations of places, we suggest you check it before you start the drive, because you could lose the connection.
In order to see the Big 5 you will need at least 3 days, in addition you will be able to find other peculiar animals.
The Kruger Park in South Africa is one of the places where you will have more possibilities of being successful, we recommend some resorts that have more knowledge for the average tourist: Kapama Game Reserve, Sabi Sabi Game Reserve or Singita Game Reserve.
In fact near the capital of South Africa, Johannesburg, you will find various places to see these powerful animals. Other reserves where you can stay are Madikwe Game Reserve or Manyeleti Game Reserve, or if you go to Cape Town, Gondwana Game reserve or Sanbona Game Reserve are the best options to start your adventure in that area.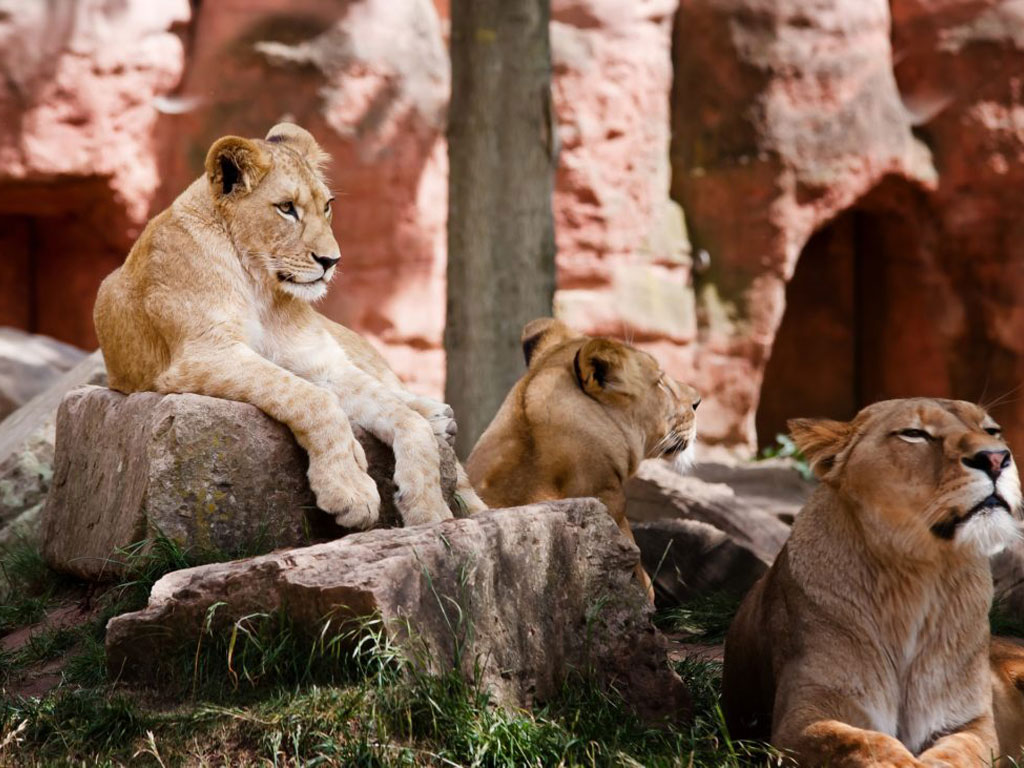 The 'King of the Jungle', protagonist of countless films. Authoritarian and strong. Most of this species, which unfortunately has lost representatives over the years, are in sub-Saharan Africa, in the Okavango Delta, surely you have an assured appointment with the leader of the herd. In Namibia, Botswana or Tanzania there are usually several of them.
In Maasai Mara National Park you will find the largest concentration of lions in Africa, in Queen Elizabeth National Park you will meet tree-climbing lions, in the Okavango Delta you will find lions with swimming skills, in the Kalahari Desert you will find the lion of black mane habituated to the desert, and in the Tsavo National Park in Kenya the lion without a mane. There is even a white or albino lion in some reserves such as Sanbona and Timbavati (South Africa)
If you want advice to find lions, pay attention to the following: it is best to get up early because these cats only hunt at night, before sunrise or after sunset. In summer the options to see them are a little more complicated but not impossible.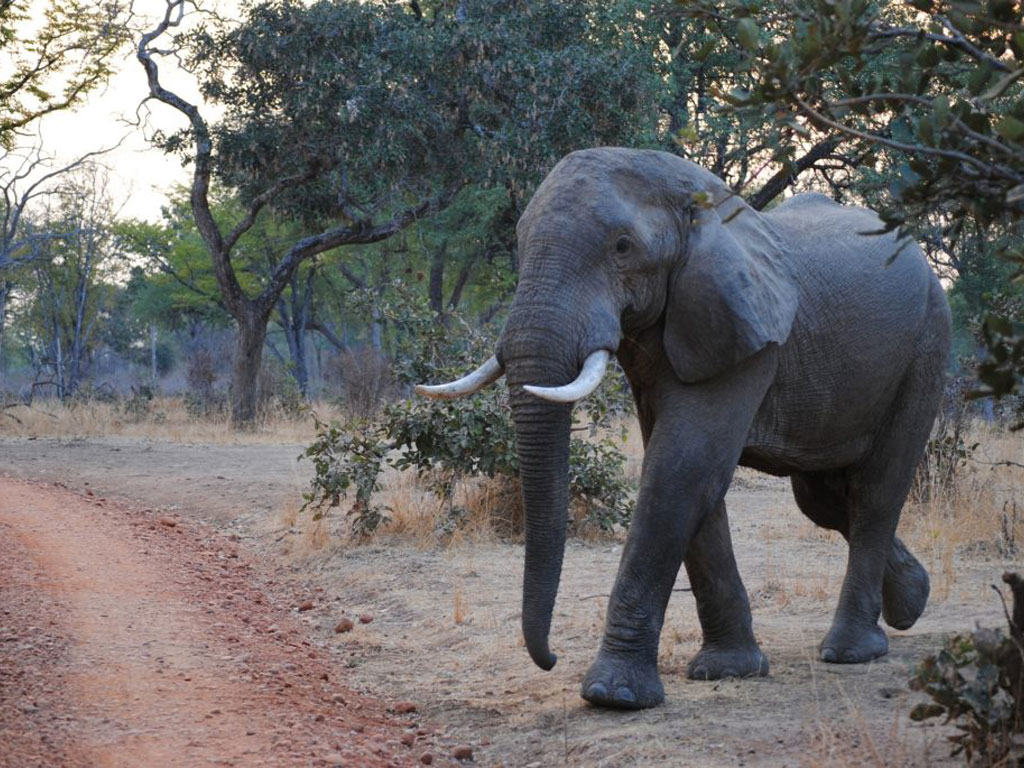 This large pachyderm (thick skin) is another member of the Big Five, it is in fact the largest and heaviest animal in the whole world (on land).
If you are looking to see elephants, we recommend the Chobe National Park and the Moremi Game Reserve, can't go wrong with these places, there is the largest concentration of elephants in Africa, with 120 thousand specimens.
You can also find them in the Kruger National Park, we suggest the Kapama Game Reserve or Addo Elephant park near Port Elizabeth
There are differences between the African elephant and the Asian elephant, the African elephants are bigger and always with tusks, within Africa you will find two species: the elephant of the savanna and the elephant of the forest.
Tips to find elephants, they are very sociable and also their large size gives them away, they are very quiet, they like water very much, they move in large groups so get your camera ready and get the best panoramic view.
Possibly the most dangerous of the five, the African buffalo is also known as the Cape buffalo because of the origin of its appearance, although now you can find it in forests and savannas of sub-Saharan Africa. Strong, powerful and challenging due to the sharp horns.
It can measure up to 3 and a half meters and weigh up to 1000 kilos. Despite their size, African buffaloes can reach a speed of 57 kilometers per hour.
Like elephants, the tips for finding buffalo are not so elaborate, it is a large species and they usually walk in herds, they are also close to the mud or playing in the mud, especially in summer.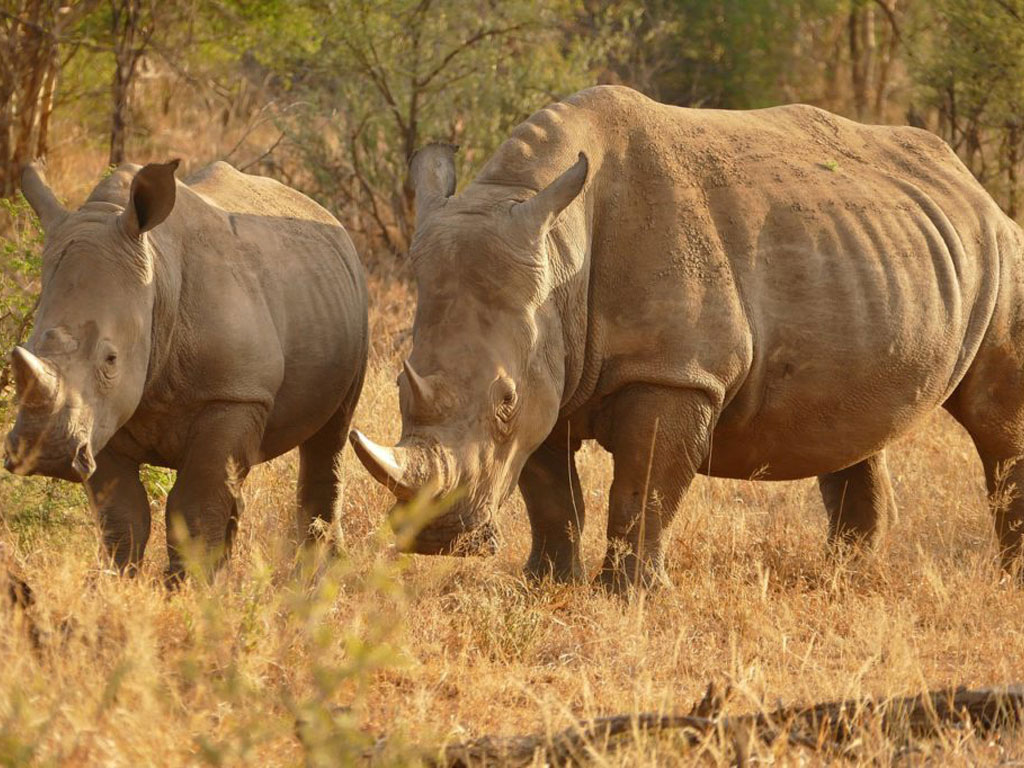 Similar to ancient dinosaurs, in Africa you will find two of the five species, the white rhino and the black rhino, the rest in Asia. unfortunately they are in danger of extinction with very few of them, especially the black one with about 5000 specimens.
The black rhinoceros is smaller than the white one, despite this it weighs about 1500 kilos and is 1.5 meters tall, taller than the hippopotamus. You can find them in Angola or Namibia, in the western part of South Africa, and also in the plains of Kenya, Tanzania, Zimbabwe, Mozambique and part of South Africa.
The white rhino is usually larger and has a more square trunk than the black rhino, they usually haunt the savannas of Kenya, Namibia and Zimbabwe.
It must be clear that rhinos, being a species with few specimens, finding them will be more complicated, however, do not be discouraged because we are going to give you more advice that you will surely apply responsibly. It is easier to find the white rhino than the black one because of the clear difference in each species, before we gave you characteristics to distinguish them.
Rhinos drink a lot of water, about 75 liters per day, so being close to sources is ideal to find them, also in summer they are thirstier so it is the best time, also pay attention to see them among the bushes because they are usually there to hide.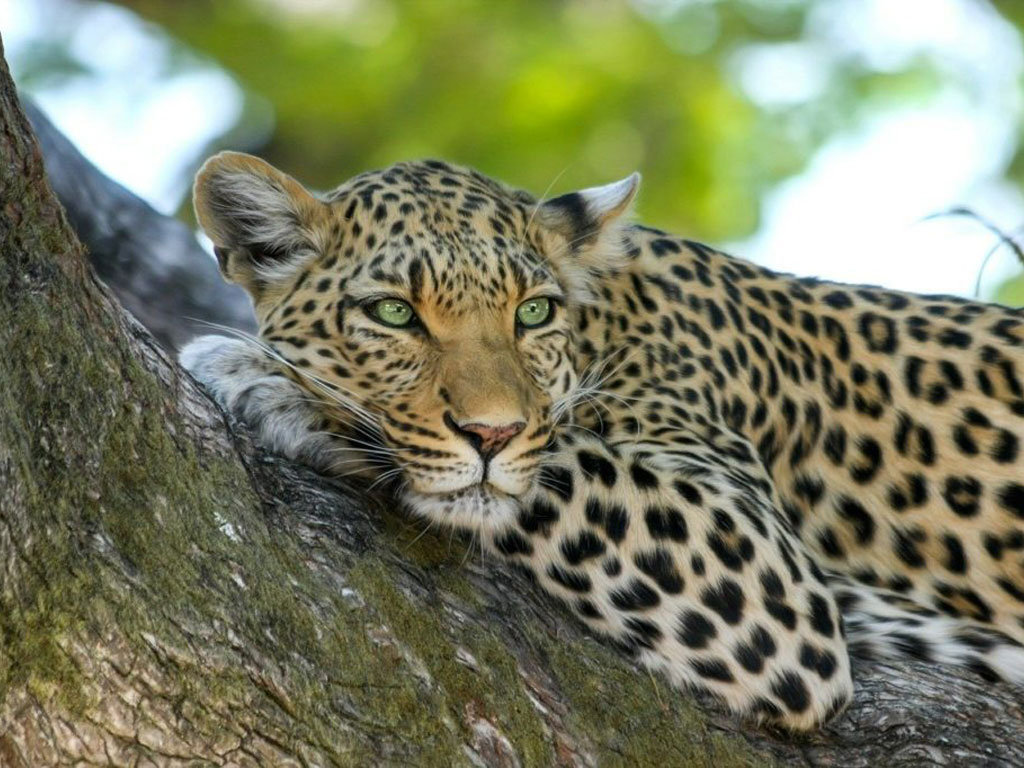 The loneliest of the five although a perfect hunter. It is larger than the Asian leopard. Throughout Africa you can find species of different colors, reddish brown, yellow or white with black spots and golden or yellow eye color.
It measures about two meters, and can weigh up to 90 kilos, despite this it reaches a speed of 63 kilometers per hour with an aggressiveness superior to its prey.
They are located in the savannah of Kenya and Tanzania or the forests of the Congo and Gabon, or also in the mountains of South Africa and Zimbabwe.
We also give you advice to find African leopards, just like lions are felines, so their hunting time is when the sun does not shine, look high up in the trees because there they usually rest or even hide, if you find one climbing you will realize its incredible agility.
If you want to go on a safari to meet one of these beautiful animals, do not hesitate to contact us to organize your trip in the most personalized way possible and make sure you meet the Big 5. Send us a WhatsApp at +27767687708 or an email to [email protected] and we will reply to you shortly.
Thank you German for organising an unforgettable trip, your flexibility and the fact that you were on top of everything making sure everything went marvellously, I hope I can come back soon to see more! #GermanKnows
Yessica Flores Camborda
Peruvian
Unfortunately I was not able to travel with German to South America but he did provide the best touring and personalized service in Cape Town. Would highly recommend to anyone, for anywhere, at any time! Thanks an epic trip German!!
Jack Herman
USA
Excellent Organisation, Beyond our expectations! Thank you German!!
Salvador Rodriguez
Peruvian
He organised 10 to 28 friends of mine in Cape Town (#30Peruvians)… they definitely showed them the best of the city, the wine lands and a Safari!… Thank you very much German!
Fico Pastor
Peruvian
They organised our trip to Cape Town and everything was incredible, we did everything and it was all A1 a truly unique and unforgettable experience. Thank you German. Blindfolded the best option to get to know South Africa.
Tera Ascuna
Peruvian
The best way to see and fall in love with Africa! Thank you German for your advice and recommendations!
Vanessa Luna