Where are the best places to see gorillas in Africa? Uganda and Rwanda
Blog post with NANANtravel
Go Home
Blog Articles
Ever dream of seeing gorillas up close? Get to know the African national parks where you can get close to them and observe them in their natural habitat.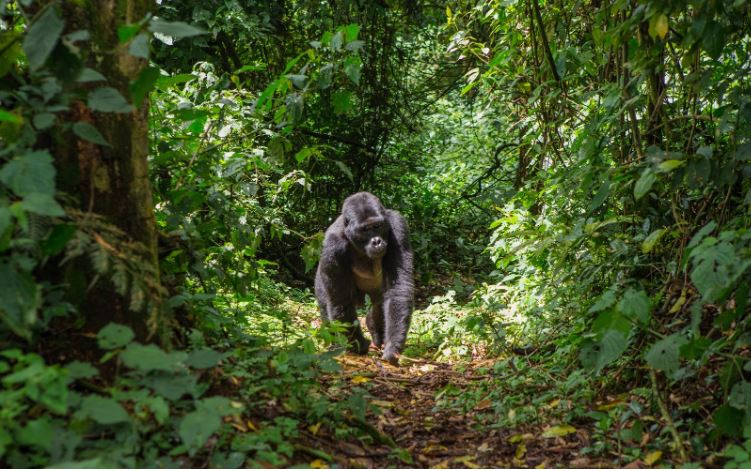 One of the most iconic attractions of Africa is the gorilla trekking experience . Seeing them is without a doubt, a great privilege. Being an endangered species they have managed to survive thanks to the help of tourism and the amazing conservation work carried out in the national parks.
Currently there is a population of just over 1000 mountain gorillas. Considering that in 1981 there were only around 251 left in the world, we can see that the conservation work is paying off.
The two countries we highly recommend to see gorillas  are Uganda and Rwanda. Both countries have  national parks for mountain gorilla studies and  tourism. To get to a gorilla family you will have to go on a guided hike. The duration of the hike will depend on the proximity of the Gorilla family you are visiting .You will need to follow a set of basic rules and recommendations given to you by the ranger when observing the gorillas. This is to ensure that they are not unnecessarily disturbed and your safety is maintained.
Where to see The Gorillas in Africa?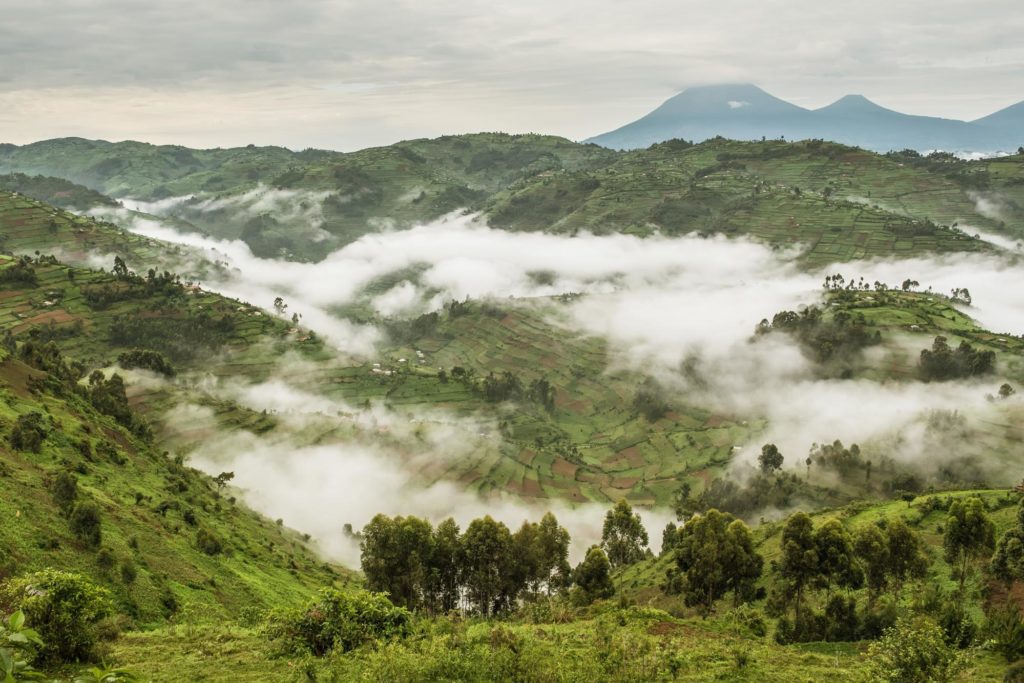 In Bwindi Impenetrable Forest National Park,  you will find 13 gorilla families accustomed to human visitation.
Here the walk is somewhat harder than in Rwanda, since the vegetation is thicker, but half the world's population of mountain gorillas live here.  This park was  declared a World Heritage Site by Unesco.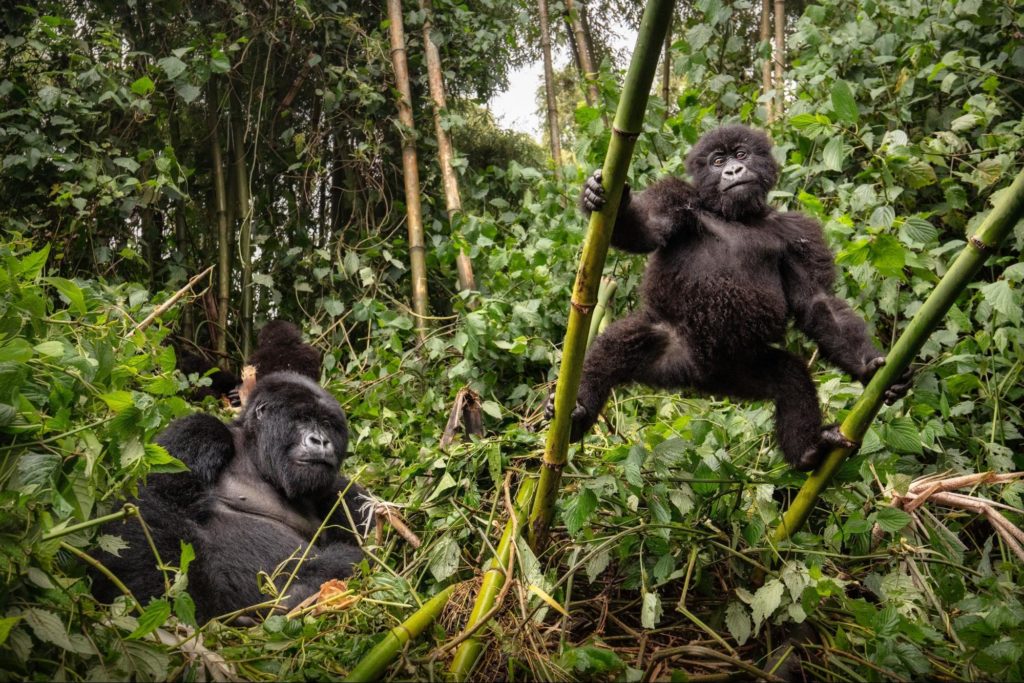 Uganda has many other activities to offer besides  the gorilla experience. We can arrange safaris, excursions to see the Chimpanzees or visit the Murchison Falls in the north of the country which is where the Nile River begins. Here  you will find incredible wildlife and  vegetation.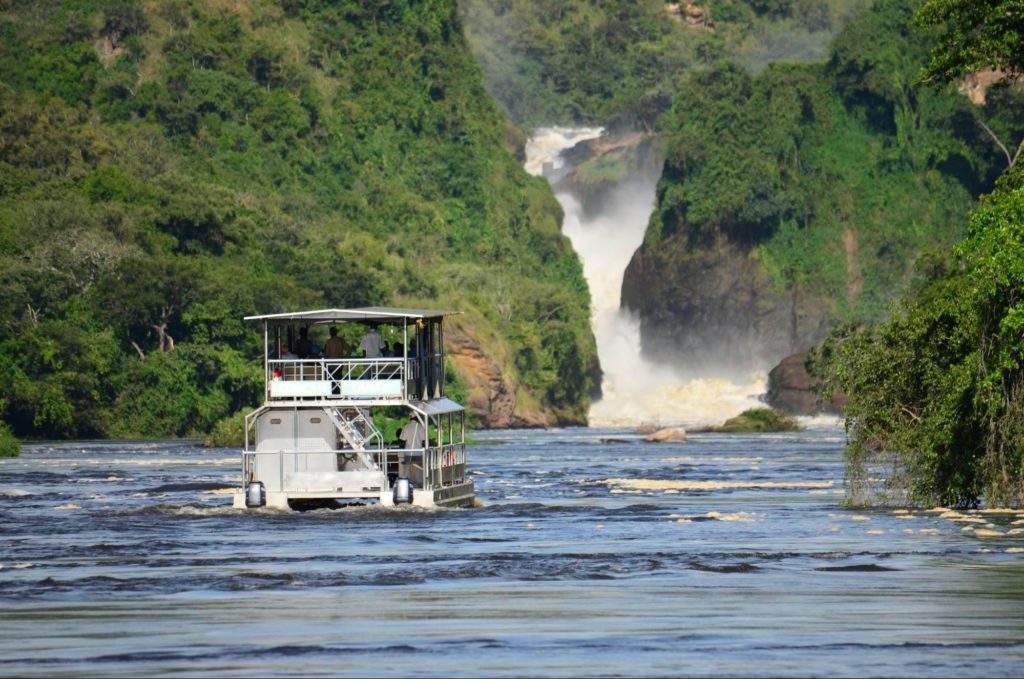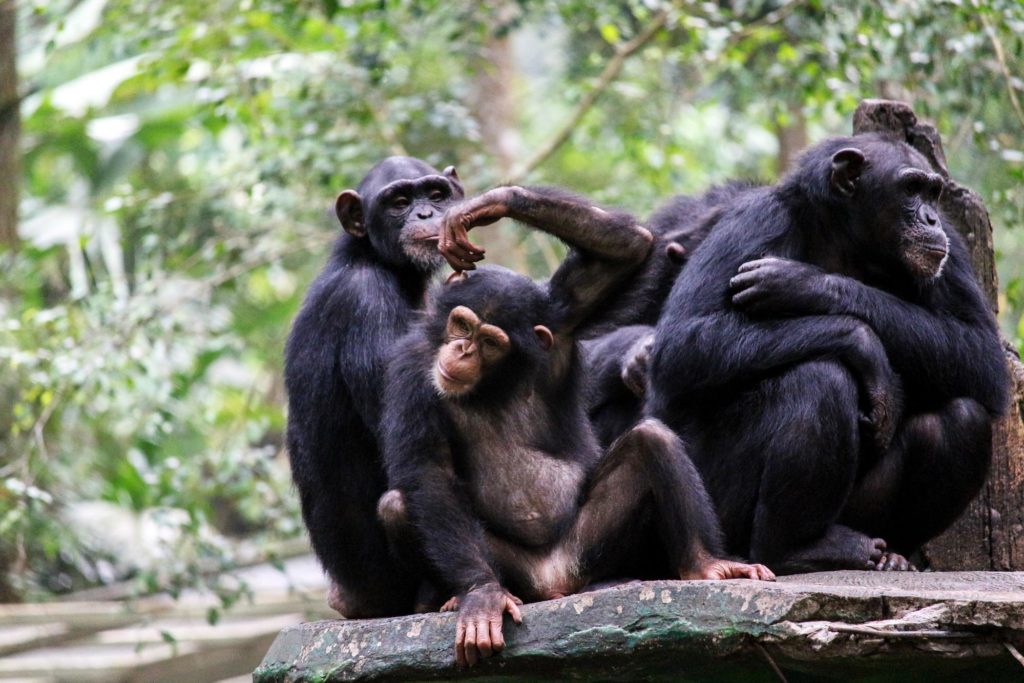 Uganda has many other activities to offer besides  the gorilla experience. We can arrange safaris, excursions to see the Chimpanzees or visit the Murchison Falls in the north of the country which is where the Nile River begins. Here  you will find incredible wildlife and  vegetation.
Need some help planning your next great Africa Adventure?
Book a FREE 30-minute consultation with German – for the perfect advice on where to stay, what to do, and how to get there & back.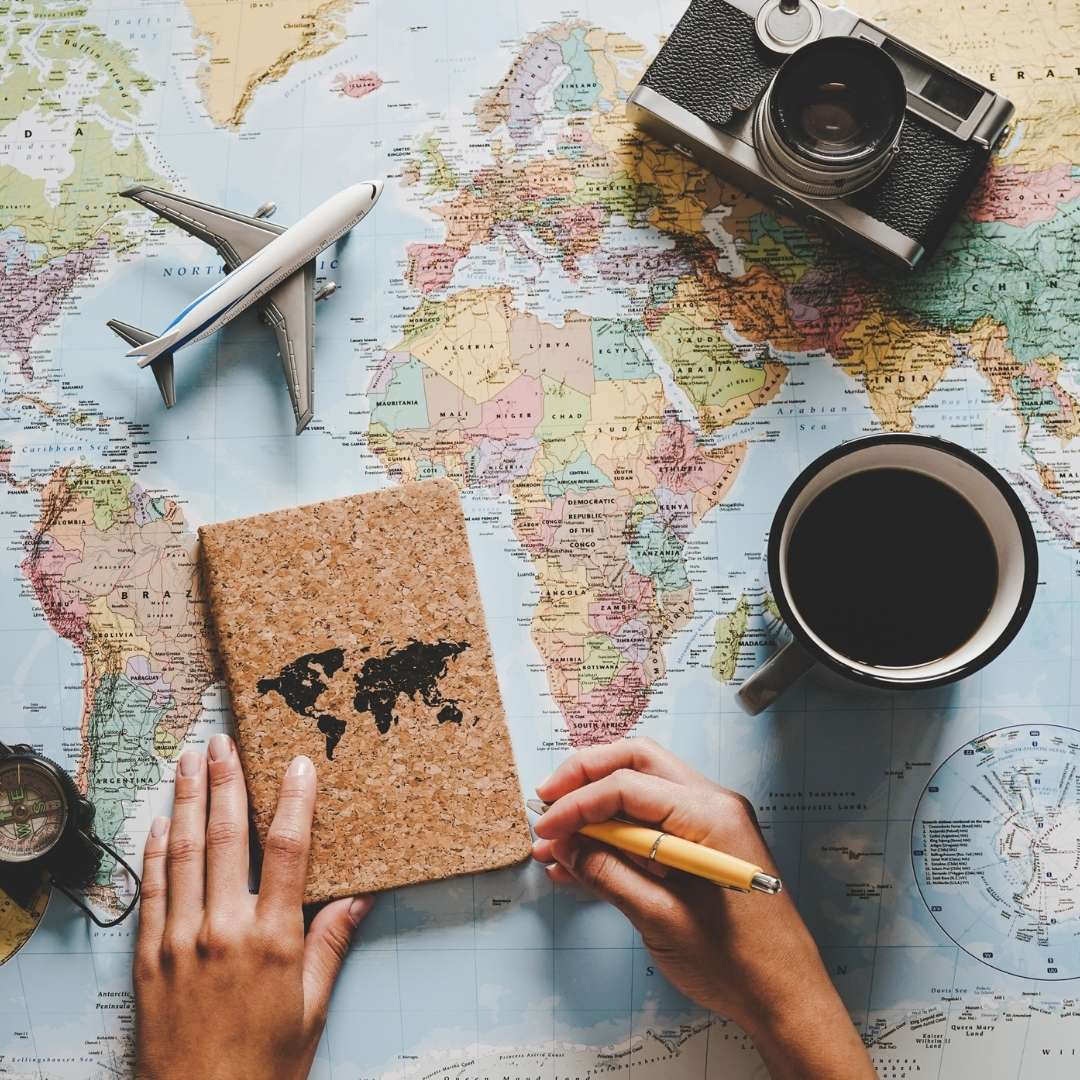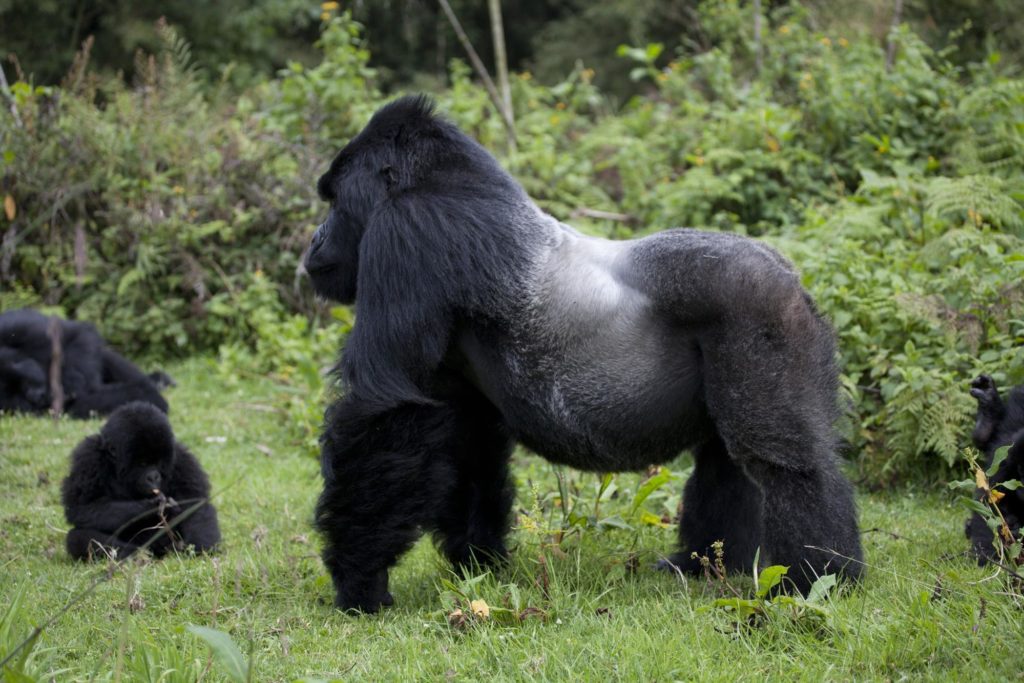 In the  Volcanoes National Park Rwanda you will find  10 different families of mountain gorillas, accustomed to human visitation. The largest silverback in the world lives in this park.
Permits to see gorillas in Rwanda are more expensive than in Uganda.  In Rwanda the cost per person per permit per day is USD 1,500 and in Uganda the cost is USD 700. The hikes in Rwanda are less steep, less dense and shorter than in Uganda. Also ,  as the vegetation is less dense you get better lighting for  photography.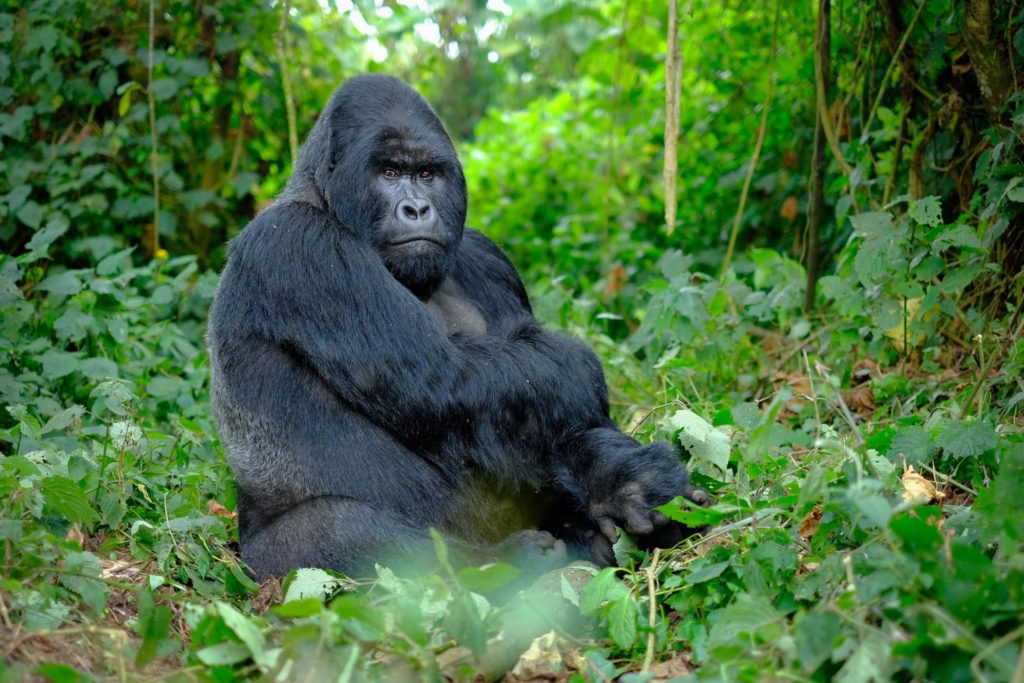 We can also arrange other activities , such as an excursion to see the Golden Monkeys or a  visit  to the Dian Fossey Foundation and her grave.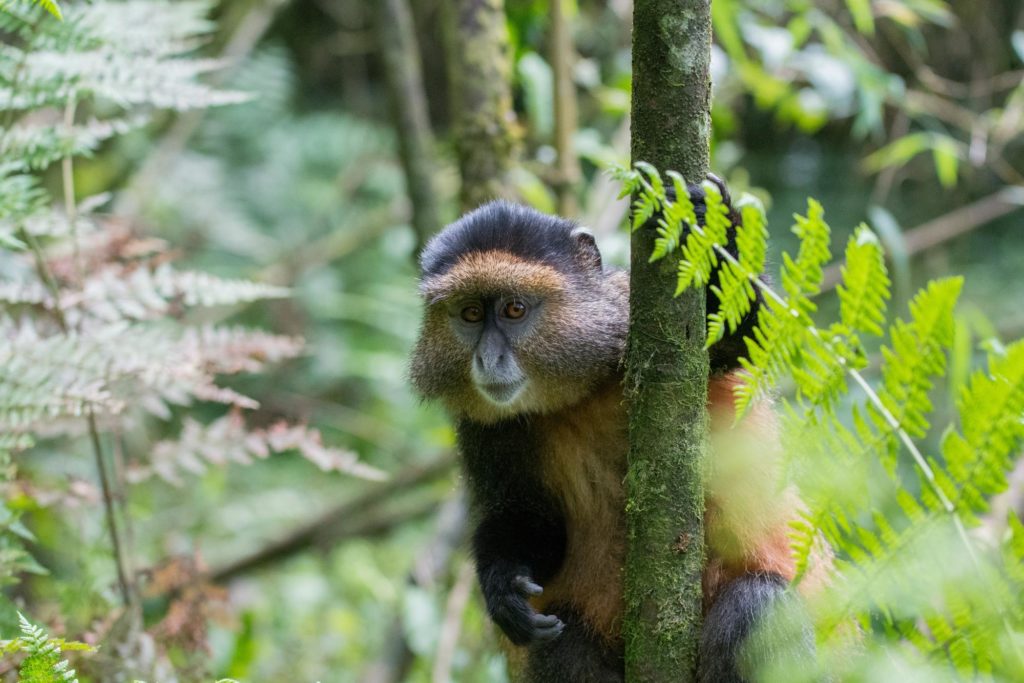 Instructions to see the gorillas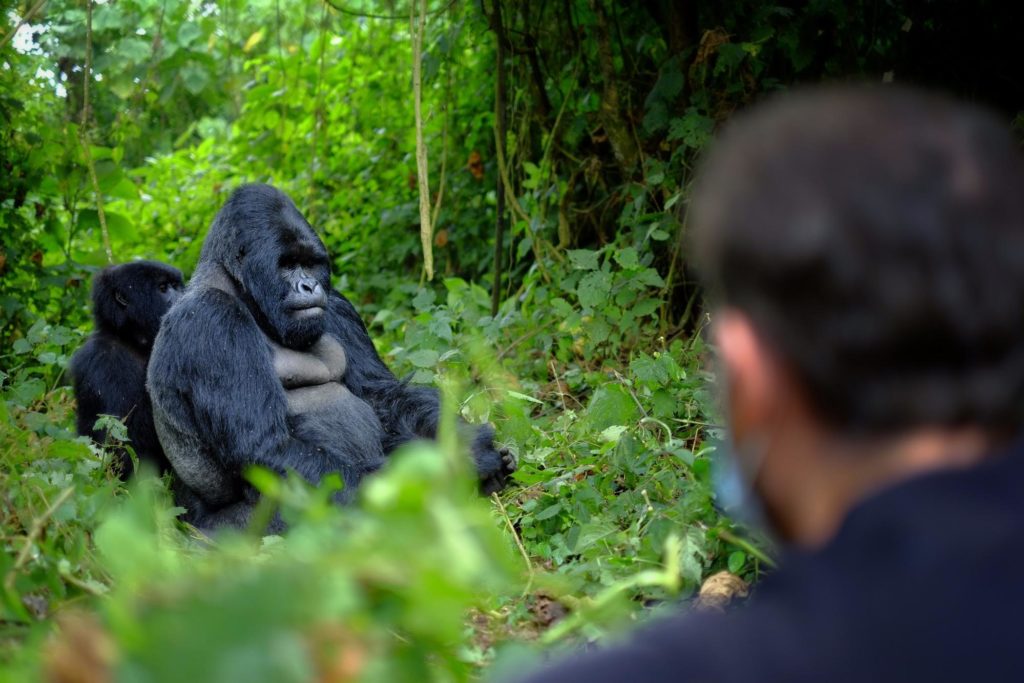 The Gorilla visits in the national parks are done only once a day. The walks can last for a few hours, but once the Gorilla family is  found, you can only spend 1 hour with them. At the briefing session at each of the  national parks  the rangers will give you the necessary instructions. What to expect before you start:
 You will be divided into groups of 8  or less and a gorilla family will be assigned to your group. You will then embark on a guided hike in search of your assigned gorilla family.

It can take anywhere from 15 minutes to a couple of hours to find the Gorilla family assigned to your group. It is important to have a little patience to be able to enjoy this magical journey.
Once the gorilla family is found , you will have a maximum  of 1 hour to be with them. Some basic rules, such as: keeping a safe distance,  not yelling,  not running, not imitating their movements, not using flash photography and of course not feeding them are required.
The guides at each national park will give you more details and recommendations on how to act in different cases, during the expedition.
Some recommendations for photography. Taking pictures of gorillas may not be such an easy task, due to distance and lighting.  We recommend you take good photographic equipment, such as a digital SLR camera that has a high ISO and a 24-70mm lens, a 70-200mm lens or a 200-400mm lens.
Do not forget the spare chargers and batteries, as it can be a long time before you find  the gorillas.
If you have a GoPro or similar make sure you have batteries to film the whole hour you are with the Gorillas, specially if you can mount the camera on your hat or your chest that way you can also take pictures with your camera, you will definitely capture some amazing moments.
Important information before your trip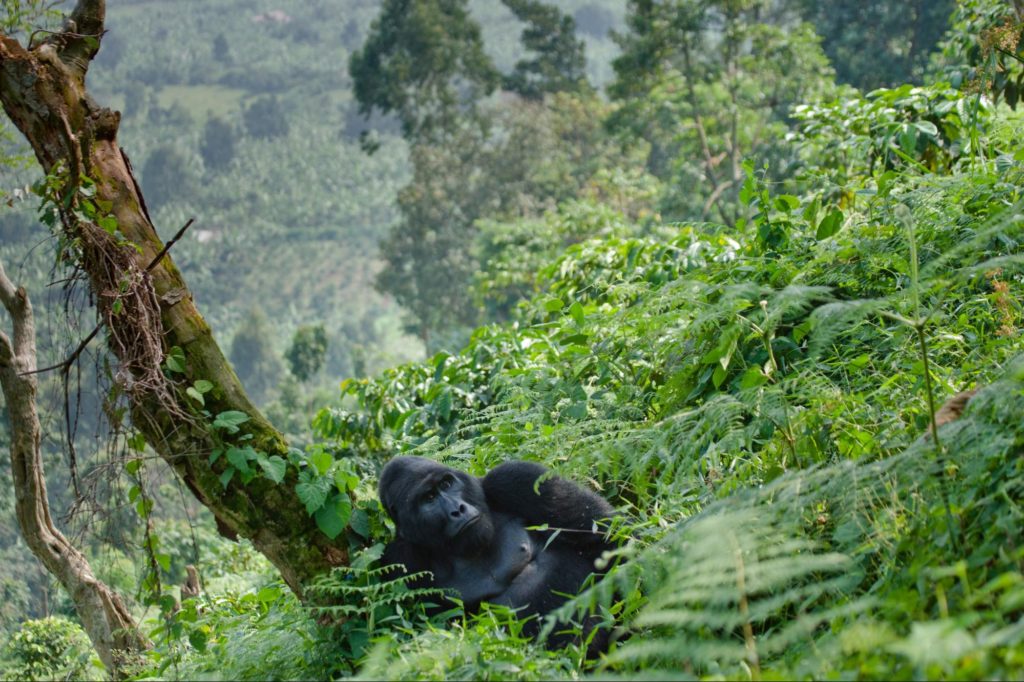 To visit Rwanda and Uganda, you must get a Visa. You can process the East African

 

Visa online. The yellow fever vaccine is a requirement for the visa. It is also recommended to take Malaria pills.
A very important note: If you have a cold or have any flu symptoms or something similar, you will not be able to visit the gorillas. This is to avoid putting the gorillas' health at risk.
What is the best season to visit mountain gorillas? You can visit them throughout the year, but consider that the rainy months (March to May and October to November) make the walk through the forest a little more difficult. And if you prefer a season with fewer visitors, you can take advantage of the months of February and September.
It is important to note that to visit these parks, whether in Rwanda or Uganda, it is necessary to obtain a special permit, which you must do a minimum of 6 months in advance, as there are a limited number available for each day.
For accommodation, Rwanda has the best luxury hotels, such as Bisate lodge or Gorilla's nest by The One & Only or Kwitonda Lodge by Singita, these are however more expensive than the Uganda options. In Uganda we can recommend, Buhoma Lodge, Volcanoes Bwindi lodge or Gorilla Forest camp.
What to wear for the hike? We suggest wearing suitable clothing for a hike. The hikes are in a rainforest and long sleeves and long pants are a necessity . You should also have enough water and snacks with you on the hike. In general though the safari vehicles that do the transfers carry these in abundance. Check with your lodge before you leave.
Make sure you bring good cameras and video equipment, since once you find the gorilla family, it would be a disaster to run out of battery or not be able to take the perfect photo!
Thank you German for organising an unforgettable trip, your flexibility and the fact that you were on top of everything making sure everything went marvellously, I hope I can come back soon to see more! #GermanKnows
Yessica Flores Camborda
Peruvian
Unfortunately I was not able to travel with German to South America but he did provide the best touring and personalized service in Cape Town. Would highly recommend to anyone, for anywhere, at any time! Thanks an epic trip German!!
Jack Herman
USA
Excellent Organisation, Beyond our expectations! Thank you German!!
Salvador Rodriguez
Peruvian
He organised 10 to 28 friends of mine in Cape Town (#30Peruvians)… they definitely showed them the best of the city, the wine lands and a Safari!… Thank you very much German!
Fico Pastor
Peruvian
They organised our trip to Cape Town and everything was incredible, we did everything and it was all A1 a truly unique and unforgettable experience. Thank you German. Blindfolded the best option to get to know South Africa.
Tera Ascuna
Peruvian
The best way to see and fall in love with Africa! Thank you German for your advice and recommendations!
Vanessa Luna