Cape Town is known for many things: Table Mountain, Robben Island, beautiful beaches, tasty wine country and more.
Until now, however, it couldn't brag of a cultural centre of international acclaim. Yes, there are valiant efforts from the Ikizo Museums and ArtScape Theatre complex—and we eagerly encourage you to visit these—but they haven't consistently featured on any list of Top Things To Do In Cape Town that we've seen.
All of that changes with the arrival of the Zeitz Museum of Contemporary Art Africa. We couldn't say this any louder or more proudly: The Zeitz MOCAA is an incredible addition to the art and cultural scene in Cape Town. The building's architecture is breath-taking, its art is as impressive as it is ground-breaking, and the surrounding area feels like you're wandering around any top-shelf international city in the world.
The MOCAA is housed in an historic grain silo of Cape Town's harbour. Originally built in 1921 as the tallest in sub-Saharan Africa, the building comprises forty-two cylindrical grain-storage silos that once held up to 30,000 tons of wheat, maize, soya and sorghum. It was shuttered in 2001 and became a bit of an eye-sore as the Victoria & Alfred Waterfront modernised and expanded all around it.
Mat Cash of Heatherwick Studio in London, together with a tribe of co-conspirators, saw the potential in the building, carved out the central cavity with massive hydraulic breakers and wire saws, and gave the world is newest art institution.
(A little-known fact about the renovation: The concrete of the original silos wasn't stable or thick enough for the carve-outs that the design envisioned. To have a successful excavation, a new layer of concrete had to be cast inside each cylinder. The silos were basically rebuilt, only to be sliced up again.)
The actual art isn't hung inside these cylinders – that wouldn't make for much viewing pleasure. Rather, four storeys of gallery "boxes" have been built inside a number of silos, out of view from the central atrium. You access each level via the amazing glass elevators or equally splendid staircases.
(Tip: if nobody's around, take the elevator from the ground floor straight up to the 6th floor and down again – your inner child with thank you. Another tip: Don't wear clunky heels on your visit to the MOCAA – the gallery floors are made of suspended grey resin and wood, and can creak quite a bit, interfering with your viewing zen.)
We found the actual art to be exciting too. The works are mainly—but not exclusively—from African-born and African-based artists and cover many media. The definitive feeling we left with, from both permanent and temporary exhibitions, is that Africa has found its own creative voice and is demanding a place in the global art-farm. We loved that. We especially loved:
Be sure to spend some time on the roof of the silos – assuming you're not afraid of heights, because the glass floor is the ceiling of the atrium below.
Also make sure that you get to the basement level of the museum. It's not that easy to find thanks to a lack of clear signage, but is worth the quest. Down there, galleries are housed in the raw roots of the silo building. It's a real treat.
Outside the Zeitz MOCAA, you'd be forgiven for thinking you were in the Docklands district of London. There's a modern yet classic feeling to buildings and walk-ways. Many large corporates have made the newer silo buildings (numbered Silo1 to Silo5) their home, and there are hotels, galleries, coffee shops and restaurants aplenty.
We happily recommend:
GUILD,

 

a gallery, studio and store that features well-curated works and often-rotated exhibitions. Until December 2017 it also has an exciting WallpaperSTORE pop-up.
The Yard,

 

a relaxed eatery-cum-deli which has a scrumptious buffet table. Generally open for breakfast, lunch and dinner except when they have private functions.
The rooftop pool area and eatery at the

 

RadissonRED

 

– you don't have to be a hotel resident to laze about the pool sipping cocktails and snacking on their tasty food.
The Silo Hotel

 

is the Grand Dame of the area, but she's much friendlier than you'd expect. You can just arrive to the 6th

 

floor bar, The Willaston, and enjoy snacks and drinks, but why not make it an event and pre-reserve a table at The Silo Rooftop or the Granary Café?
At NananTravel, we've always been passionate about everything to do with Cape Town.  We love seeing our city constantly up its game. The Zeitz MOCAA has definitely done that O our collective chests puff out with even more pride. When are you planning your visit?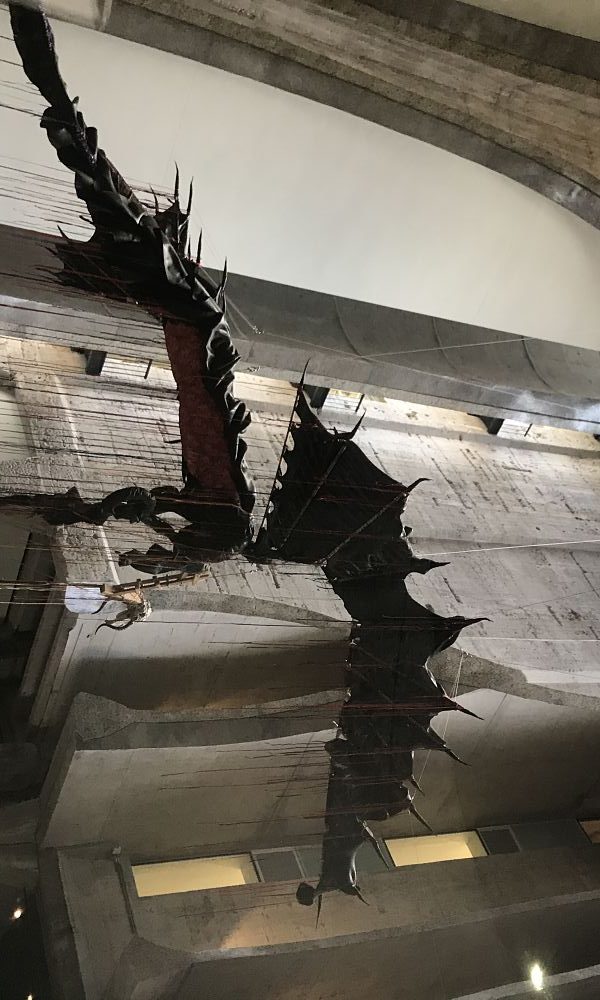 Thank you German for organising an unforgettable trip, your flexibility and the fact that you were on top of everything making sure everything went marvellously, I hope I can come back soon to see more! #GermanKnows
Yessica Flores Camborda
Peruvian
Unfortunately I was not able to travel with German to South America but he did provide the best touring and personalized service in Cape Town. Would highly recommend to anyone, for anywhere, at any time! Thanks an epic trip German!!
Jack Herman
USA
Excellent Organisation, Beyond our expectations! Thank you German!!
Salvador Rodriguez
Peruvian
He organised 10 to 28 friends of mine in Cape Town (#30Peruvians)… they definitely showed them the best of the city, the wine lands and a Safari!… Thank you very much German!
Fico Pastor
Peruvian
They organised our trip to Cape Town and everything was incredible, we did everything and it was all A1 a truly unique and unforgettable experience. Thank you German. Blindfolded the best option to get to know South Africa.
Tera Ascuna
Peruvian
The best way to see and fall in love with Africa! Thank you German for your advice and recommendations!
Vanessa Luna