When it comes to travel dreams, South Africa often tops the list for many adventure seekers and culture enthusiasts. It's a land of stunning landscapes, diverse wildlife, rich history, and, of course, exceptional wines. If you're looking to embark on a journey that combines the best of both worlds – cultural exploration and wildlife encounters – then South Africa should be your next destination. In this article, we'll delve into the incredible experiences waiting for you in the Cape Winelands and The many options for safaris, offer some travel tips, and explain why partnering with a travel expert is the key to making the most of your adventure.
Cape Winelands: A Toast to Elegance
Our journey begins in the heart of South Africa's wine country, the Cape Winelands. This region, nestled at the base of the picturesque Hottentots Holland Mountains, offers a wine and culinary experience that's second to none. Here's what you can look forward to:
1. Wine Tasting in Stellenbosch: Stellenbosch, with its historic streets lined with oak trees, is one of the most renowned wine-producing regions globally. Take your time savoring award-winning wines in charming estates like Cavalli Estate, Waterford, Meerlust, Rust en Vrede, Delaire Graff Estate and many more. You'll soon discover why South African wines are celebrated worldwide and if you like art, don't miss visiting the Dylan Lewis Sculpture garden, and of course some of the Art Galleries in the wine estates. 
2. Franschhoek: The Gourmet Capital: A short drive from Stellenbosch lies Franschhoek, known as the Gourmet Capital of South Africa. Prepare your taste buds for an exquisite journey as you explore renowned restaurants like La Petite Colombe , Protegé, Chef's warehouse at Maison, Miko at Mont Rochelle, etc, there are plenty of wine farms and restaurants to chose from, pay a visit to the amazing Ebony gallery and also visit Grande Provence to see their art collection. Don't forget to pair your meal with some of the finest local wines.
3. Art and Culture in Paarl: Paarl offers a unique blend of wine and art. Visit the Laborie Wine Estate, where wine and art converge seamlessly. Explore the Afrikaans Language Monument, a cultural landmark with stunning vistas of the region.
4. Drift into Nature in Somerset West: If you seek tranquility amidst nature, Somerset West is your destination. The Vergelegen Wine Estate is known for its exceptional wines and beautiful gardens. Take a leisurely stroll through the Camphors at Vergelegen, home to some of the oldest camphor trees in the country.
5. Wine Tram Tours in Franschhoek: For a unique wine-tasting experience, hop aboard the Franschhoek Wine Tram. This open-air tram meanders through vineyards, stopping at some of the finest wine estates along the way. It's a delightful way to savor wine while enjoying the scenic beauty.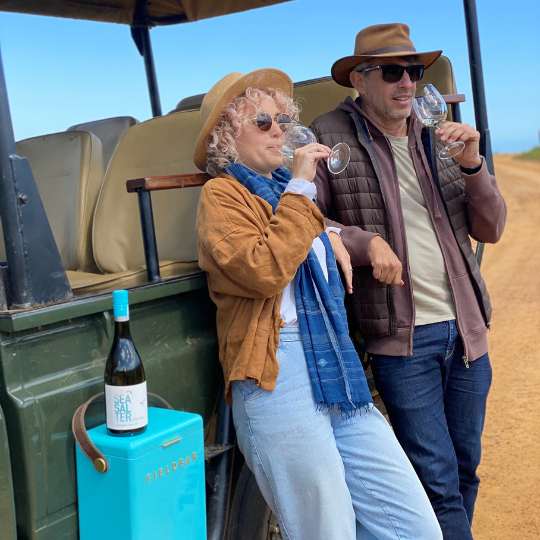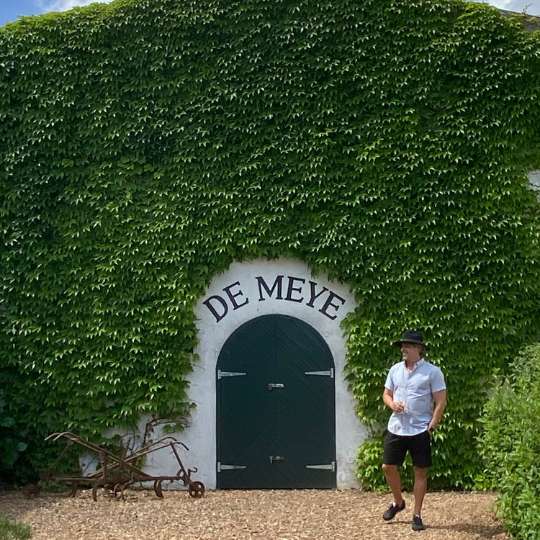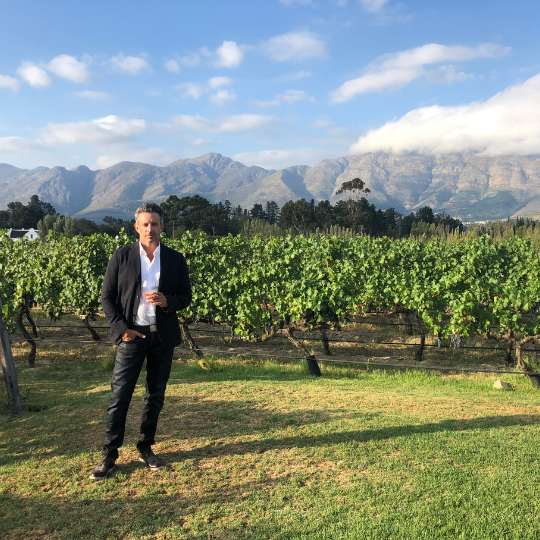 Safris around Africa: A Wildlife Spectacle
From the serene vineyards, we transition to the untamed wilderness of Kruger National Park and Surroundings. This iconic park is one of Africa's premier safari destinations, offering unmatched opportunities to witness the famed Big Five – lions, elephants, leopards, buffalos, and rhinoceros. 
There are many places around South Africa where to do an incredible safari, Near Durban you can visit Phinda game reserve, Rhino Sands, to name a couple, near Port Elizabeth you can visit Shamwari Game reserve or Kariega game reserve, there is Madikwe national park near Johannesburg and the Waterberg with the fantastic Jamala safari lodge.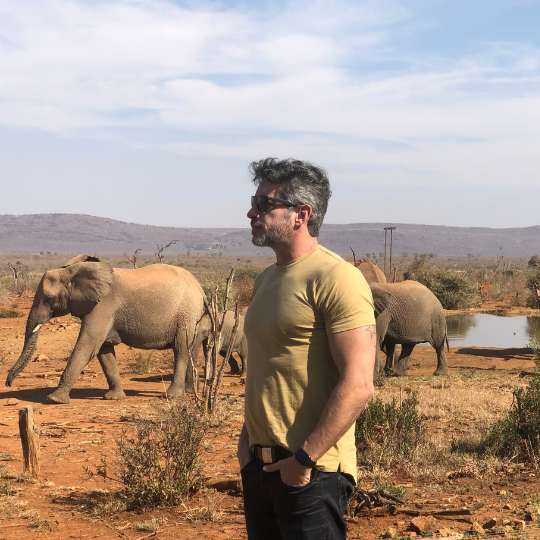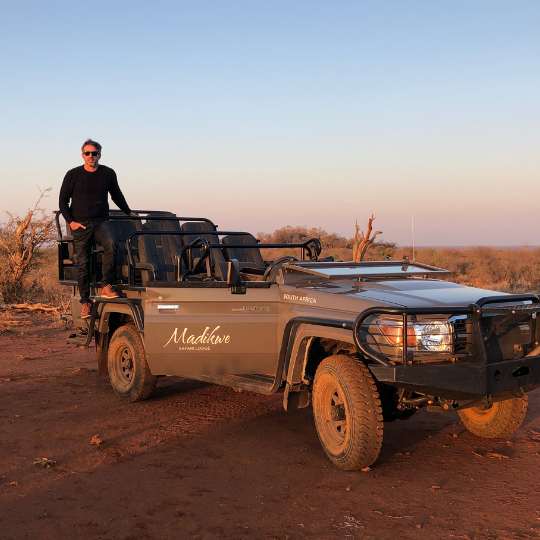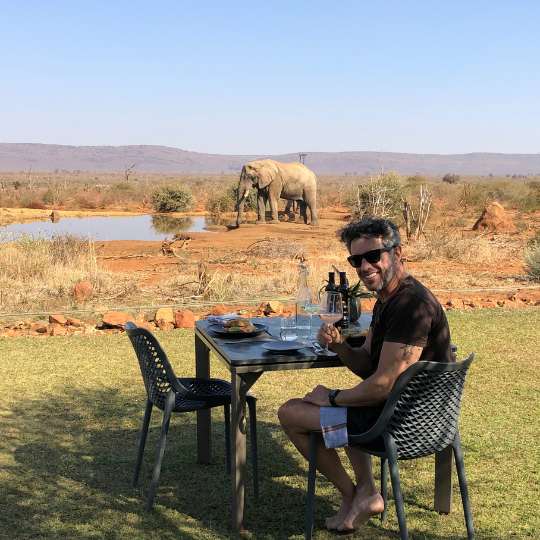 Travel Tips for Your South African Adventure
Now that you're inspired to explore the Cape Winelands and Kruger National Park, here are some travel tips to ensure a smooth and unforgettable journey:
1. Safety First: While South Africa offers breathtaking experiences, it's crucial to prioritize safety. Travel experts can provide insights into the safest areas, secure accommodations, and precautions to take while in the wild.
2. Local Cuisine: Don't miss out on trying local dishes like bobotie, bunny chow, and boerewors. These unique flavors are an essential part of the South African experience.
3. Packing Essentials: Remember essentials like sunblock, hats, and comfortable clothing. Depending on the season, the weather can vary, so check in advance.
4. Plan Your Itinerary: With so much to see and do, planning your itinerary is key. A travel expert can help you make the most of your time, ensuring you don't miss out on any must-see attractions.
Why Partner with a Travel Expert?
Planning a trip to South Africa, especially one as diverse as the combination of Cape Winelands and Safari, can be overwhelming. This is where a travel expert comes in. They have the knowledge and experience to tailor your journey to your specific interests, ensuring every moment is unforgettable. From booking accommodations to arranging unique experiences, a travel expert simplifies the logistics, allowing you to focus on savoring the magic of South Africa.
South Africa beckons with a blend of elegance, adventure, and culture that's hard to resist. The Cape Winelands enchant with their exquisite wines and gourmet delights, while a safari promises wildlife encounters like no other. With the right planning and the guidance of a travel expert, your South African adventure will be the journey of a lifetime.
Ready to embark on your unforgettable South African adventure?
Schedule a FREE planning session with German today and let's turn your dream trip into reality.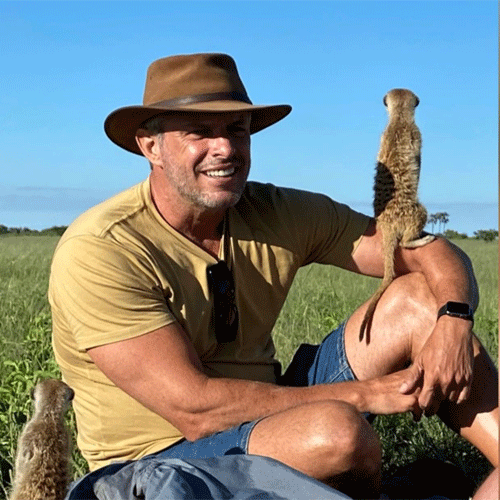 I was excited about my trip to Cape Town but was reluctant about going on a Safari on my own, however, German planned it all for me (and smoothly), and the whole experience has been one of the best (and for a frequent globe trotter like me) I have ever experienced! I will definitely be recommending German to anyone who has a mere interest in exploring Africa 🤎
Everything in this trip was PERFECT!!! All the people and the appointments on time, the people all very nice, and the Hotels all prepared to take us in the best way and wonderful experience. The besto of the best!!!!
German, es un gran profesional, cuida todos los detalles y la comunicación es super fluida y efectiva, adicional a eso es súper conocedor de todo lo referente a Sudáfrica, tiene los mejores contactos y las mejores alternativas, si duda es la mejor opción, cuando regresemos lo contactaremos sin pensarlo 02 veces.
Highly Recommended! Toda la experiencia con Nanan fue A1. Los hoteles nos sorprendieron, todos fueron espectaculares y la experiencia con gorilas 'once in a lifetime'! Si no tienen a Africa en su bucket list, se lo están perdiendo! Volvería a ir!
Rodolfo Alexander Bernal
2023-09-27
Egipto un destino que no podemos dejar de conocer, todo muy bien pensado y organizado, hoteles espectaculares, egiptólogos de primera, el crucero Historia en el Nilo totalmente recomendable, comida, atención y comodidad de primera, el hotel Cataract una joya a orillas del Nilo y el Marriot Mena House con la mejor vista de las pirámides, un viaje inolvidable. Gracias German!!!! Hasta nuestro próximo de viaje.
Carla Gallegos
2023-09-27
Egipto ha sido un viaje soñado de principio a fin. Desde el recibimiento, traslados, hoteles, crucero, guías y actividades. Cada detalle muy bien pensado, cuidando en todo momento la calidad de cada uno de los servicios. Gracias Nanan Travel!! Gracias Germán!!! por encargarte de estas inolvidables vacaciones !!
La comunicación con Germán desde un inicio excelente, dándome información importante para que nuestra experiencia sea única. El hotel Kapama en Kruger maravilloso, los safaris ni que decir y el spa un éxito! . Los tours en ciudad del Cabo con nuestro guía Gabriel lo máximo , super atento siempre. Super recomendado si estás pensando en un viaje a Sudáfrica.
Marixu Chocano
2023-09-18
Highly recommended! Loved my trip! Carefully curated by German according to my budget and expectations! He took care of us every step of the way, making sure we were having the best experience available! A really memorable trip!
Javier Echevarría
2023-09-18
Una experiencia fascinante e inolvidable. Y que bien se siente tener a un compatriota peruano facilitándonos todo.
Excellent service from start to finish. At first, they provided a range of travel plans for us to pick the one that accommodated best to our needs (All options were top notch!). Then he coordinated all the logistics (internal flights and transports, bookings with the hotels,…). During our trip, Mr. German was very attentive, reaching out periodically just to make sure everything was executed as planned. While at Cape Town, he even had the courtesy to meet us in person. Not to leave aside the fact that in all the hotels, he had personalized letter and details that made us feel very special. Overall, I would rate them 5 stars and I would recommended it to anybody that wishes to have a wonderful trip at the African continent. Looking forward to our next trip with NananTravel! 🙂