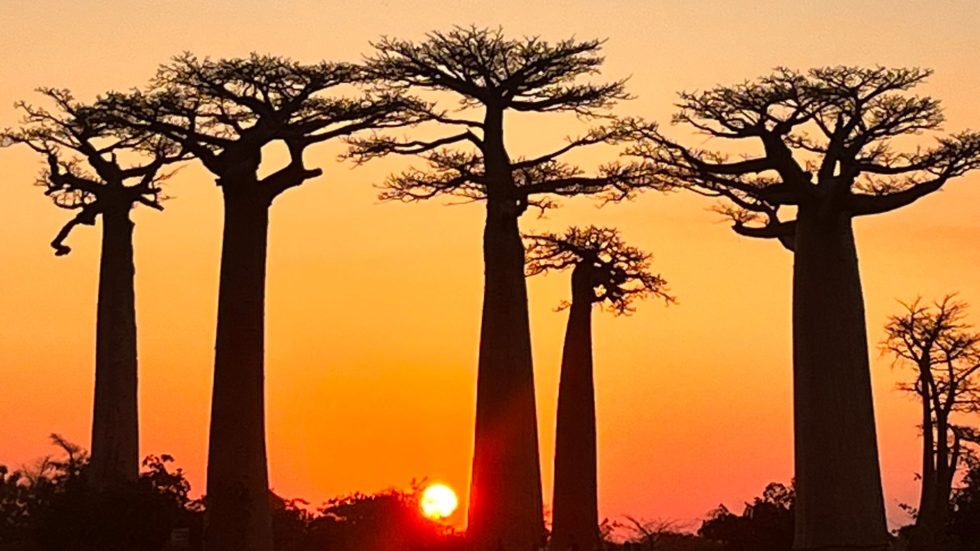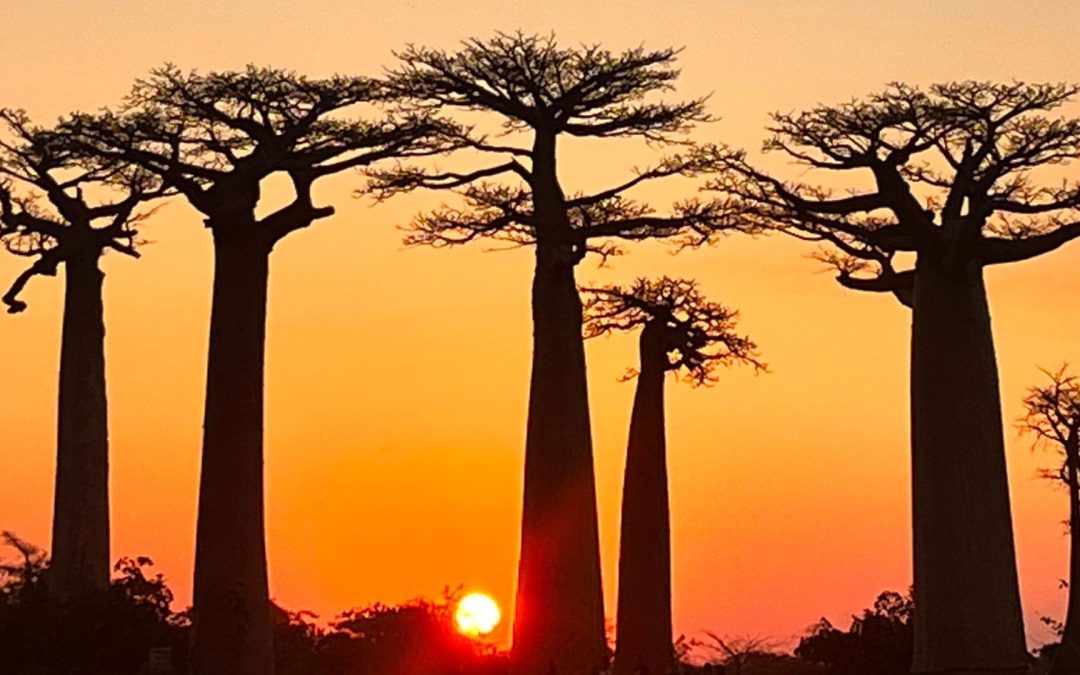 Madagascar, an exceptional island nation nestled off the coast of East Africa, boasts a unique allure. Its reputation is built upon breathtaking landscapes, an abundance of diverse wildlife, and a rich cultural heritage. For luxury travellers in search of an unforgettable African expedition, Madagascar stands as an ideal destination.
Why November?
Well, November marks the onset of the dry season in Madagascar. During this period, the weather takes a turn for the better, with warm and sunny days, along with a minimal chance of rain. These conditions are perfect for exploring the island's remarkable outdoor attractions, including lush rainforests, captivating national parks, and pristine beaches.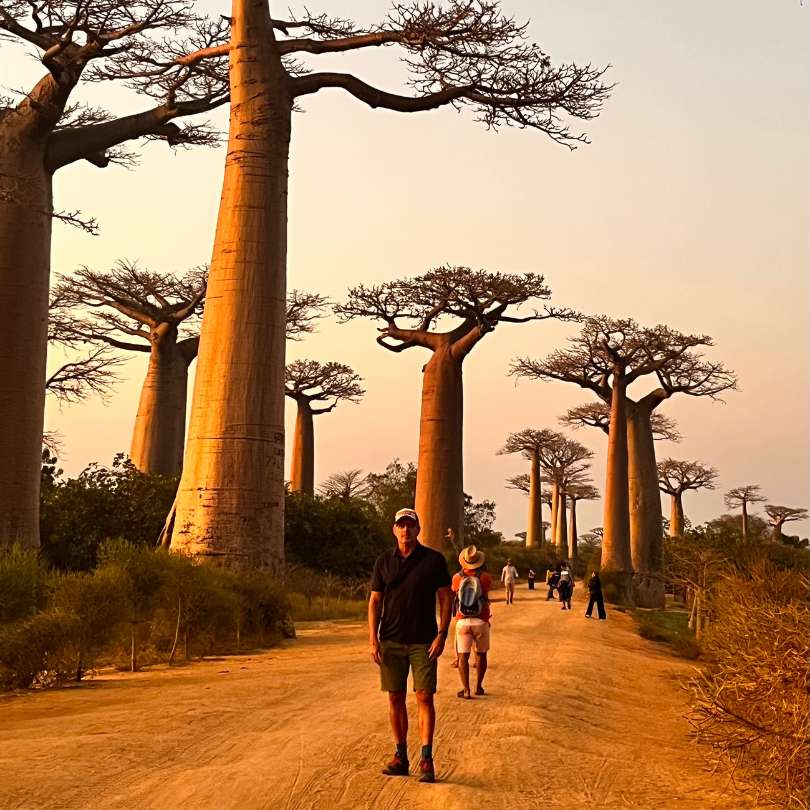 In essence, Madagascar is a hidden gem that caters to luxury travellers seeking adventure and natural beauty. Whether you're fascinated by remarkable landscapes, intrigued by unique wildlife, or eager to explore a rich cultural heritage, Madagascar promises an experience that will remain etched in your memory. And November, with its favorable weather conditions, provides an excellent opportunity to embark on this extraordinary journey.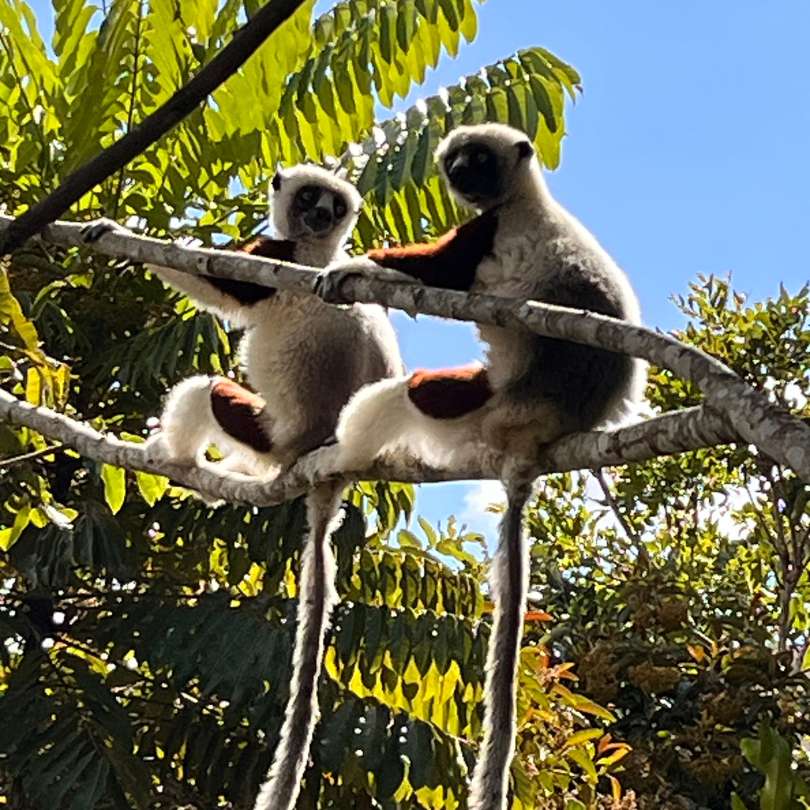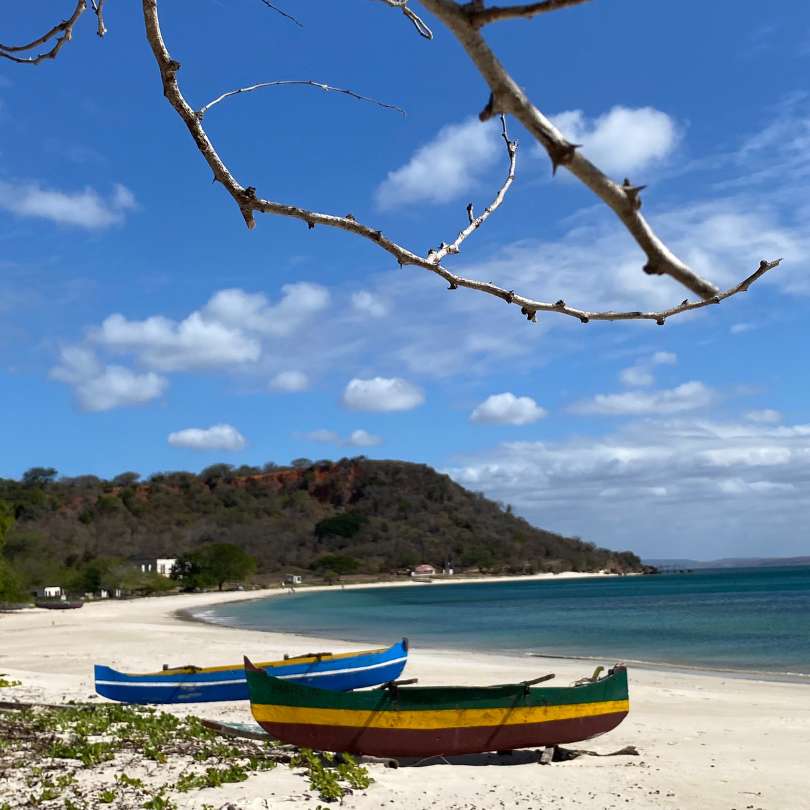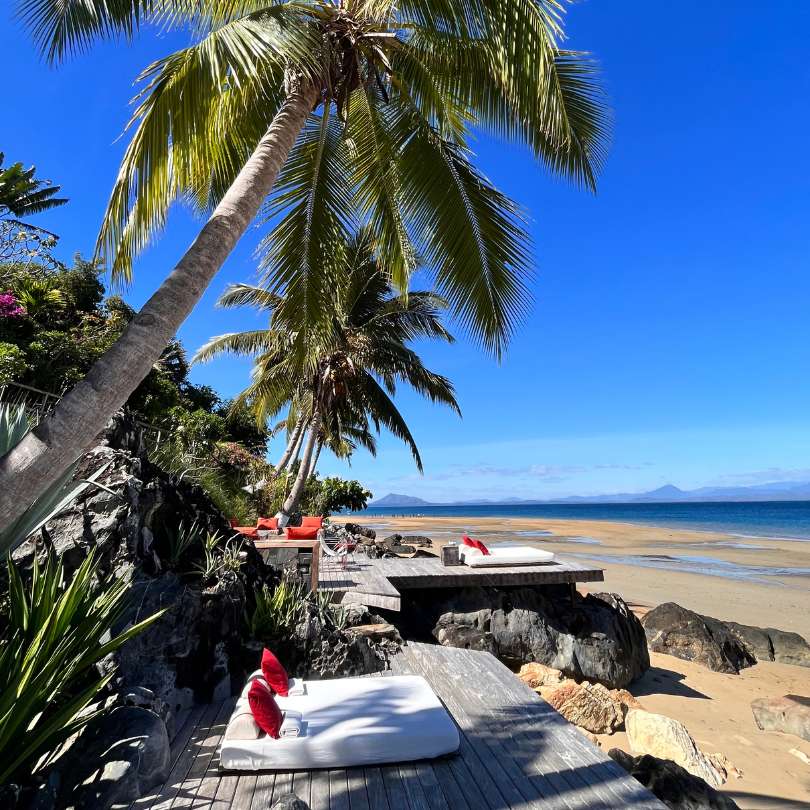 Here are some of the best places to visit in Madagascar:
Andasibe National Park: Imagine stepping into a realm where lemurs rule the treetops. Andasibe National Park, located in Madagascar, is your ticket to this extraordinary experience. Here, you'll encounter the indri, the largest lemur species globally, among various other lemurs. The lush rainforest and enchanting wildlife make it a must-visit for nature enthusiasts.
Morondova: If you're a fan of unique natural wonders, Morondova should be on your list. This charming town is renowned for its mesmerising Baobab Avenue. Picture a road flanked by colossal baobab trees, creating an otherworldly scenery. It's a sight that's nothing short of magical, especially during sunrise or sunset.
Diego Suarez: Located in northern Madagascar, Diego Suarez is a charming port city that serves as an ideal base for adventurers. From here, you can explore gems like the Amber Mountain National Park and the tropical paradise of Nosy Be Island. It's a blend of coastal beauty and natural wonders.
Ankara Tsingy: For a twist on the Tsingy experience, head to Ankara Tsingy. Here, you'll also encounter the Red Tsingy, characterised by its reddish rock formations. It's a geological marvel akin to Tsingy de Bemaraha but with a unique hue.

 
Nosy Be: Off the coast of Diego Suarez lies Nosy Be, an island known for its postcard-worthy white sand beaches and crystal-clear waters. It's a paradise for beach lovers and water sports enthusiasts. Nosy Be is the main island of the archipelago and this offers many options for excursion or hotels to stay at.
Míavana, Anjanjavy, Tsarabinja, Tsarakomba: If you seek remote tranquility and the essence of luxury in Madagascar, these four remote luxury beach lodges are everything you need for that special luxurious escape.
Fort Dauphin and Fianarantsoa: In the southern reaches of Madagascar, you'll discover Fort Dauphin with its French colonial architecture and stunning beaches. Fianarantsoa, on the other hand, offers a deep dive into traditional Malagasy culture and easy access to Ranomafana National Park.
These are just a few highlights of Madagascar's diverse and captivating landscape.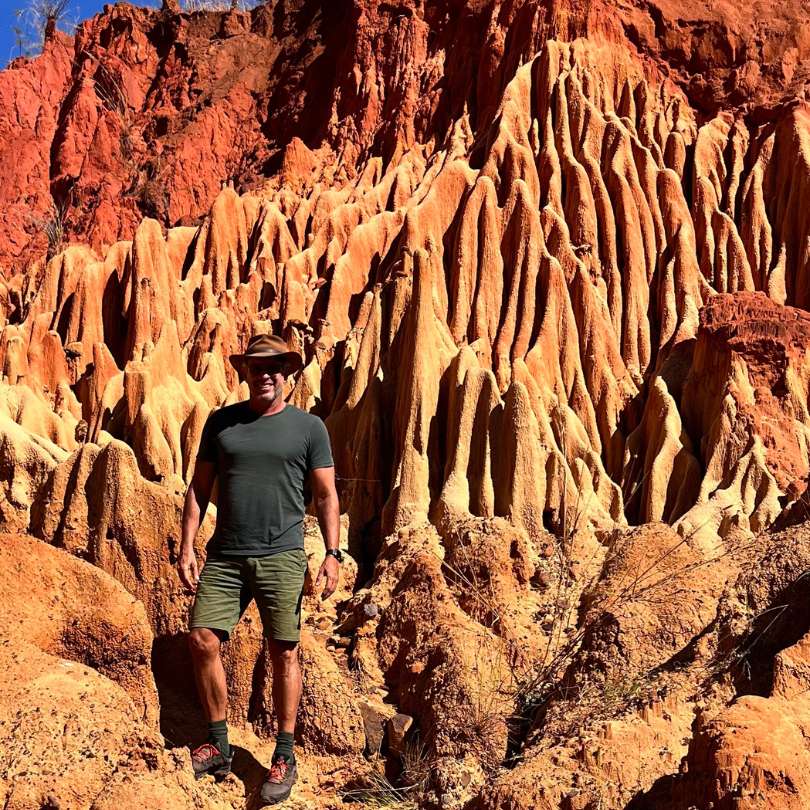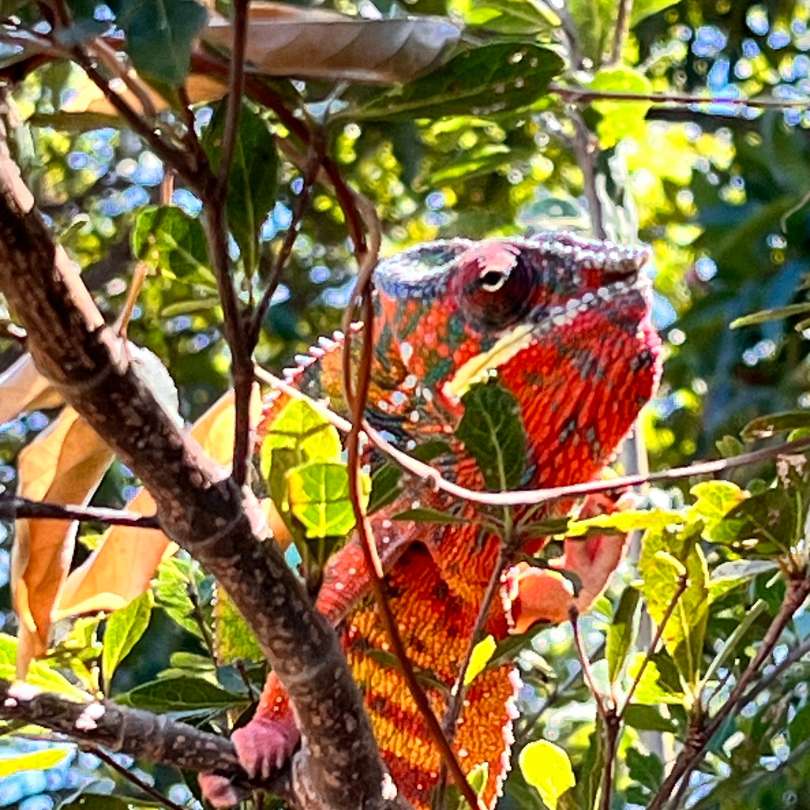 Things to Do
In addition to visiting the places listed above, there are a number of other things to do in Madagascar, including:
Wildlife Adventure: Madagascar is like a treasure chest of unique and endangered wildlife. Imagine getting up close and personal with lemurs, chameleons, and even the elusive fossa! Guided tours will lead you into their natural habitats, making it an adventure you won't forget.
Hiking and Trekking Extravaganza: If you're a nature enthusiast, you're in for a treat. Madagascar boasts a range of stunning national parks with hiking and trekking trails for all levels of experience. Whether you're a seasoned hiker or just looking for a leisurely stroll through nature, Madagascar has it all.
Beach Bliss: Madagascar's beaches are nothing short of paradise. Think powdery white sand, crystal-clear waters, and swaying palm trees. It's the perfect setting for beach-combing, water sports, or simply soaking up the sun. Beach lovers, this is your haven.
Cultural Immersion: Beyond its natural wonders, Madagascar has a rich tapestry of culture waiting to be explored. Step back in time by visiting traditional villages, bustling markets, and insightful museums. It's a journey through history and tradition that will leave you enriched.
So, whether you're seeking thrilling wildlife encounters, embarking on a nature hike, basking on pristine beaches, or delving into the island's cultural heritage, Madagascar has it all. Your adventure here will be as diverse as the island itself.
.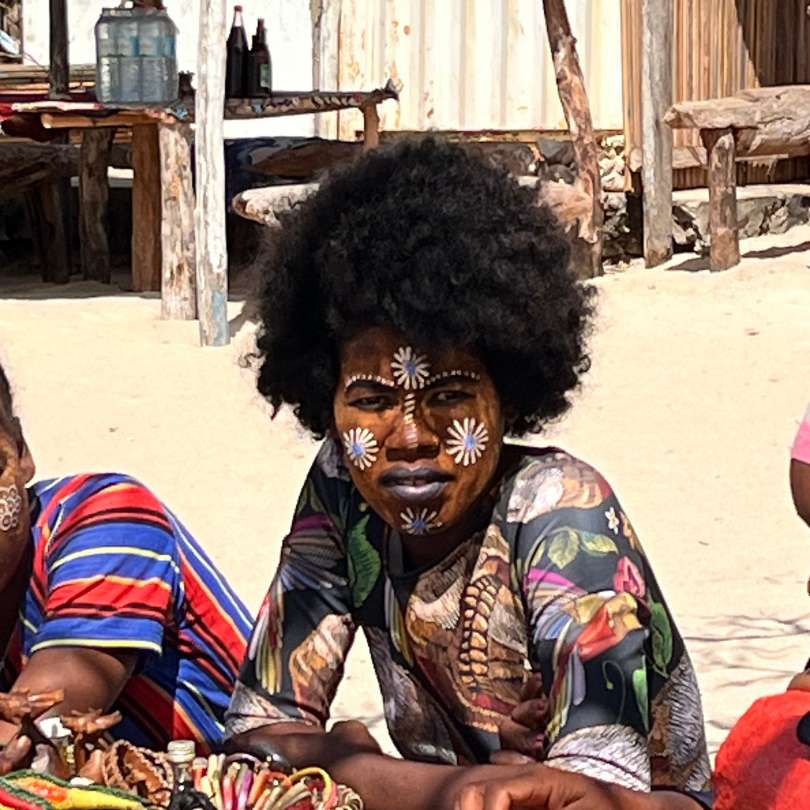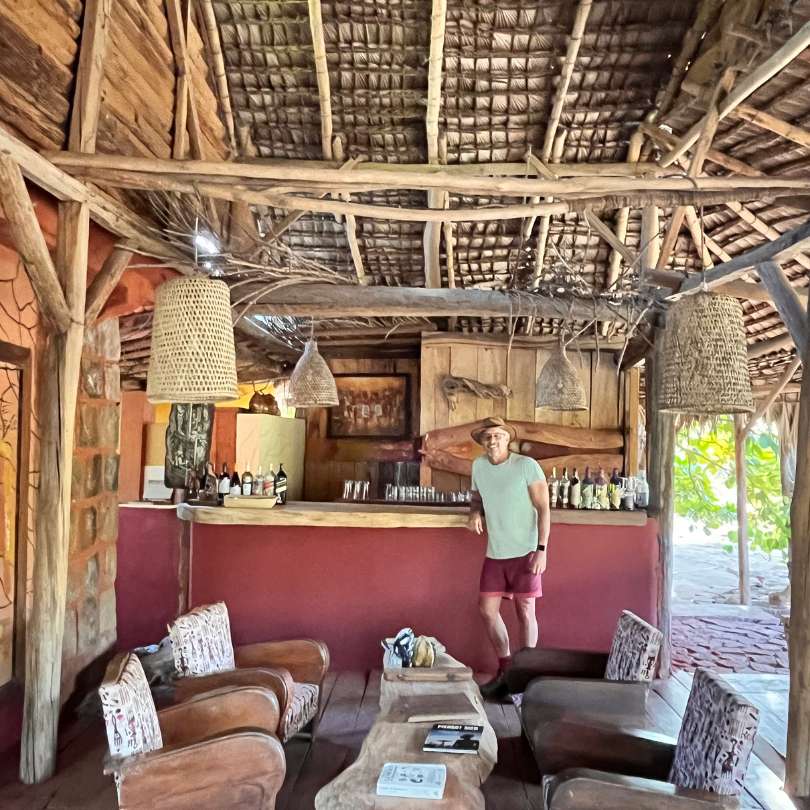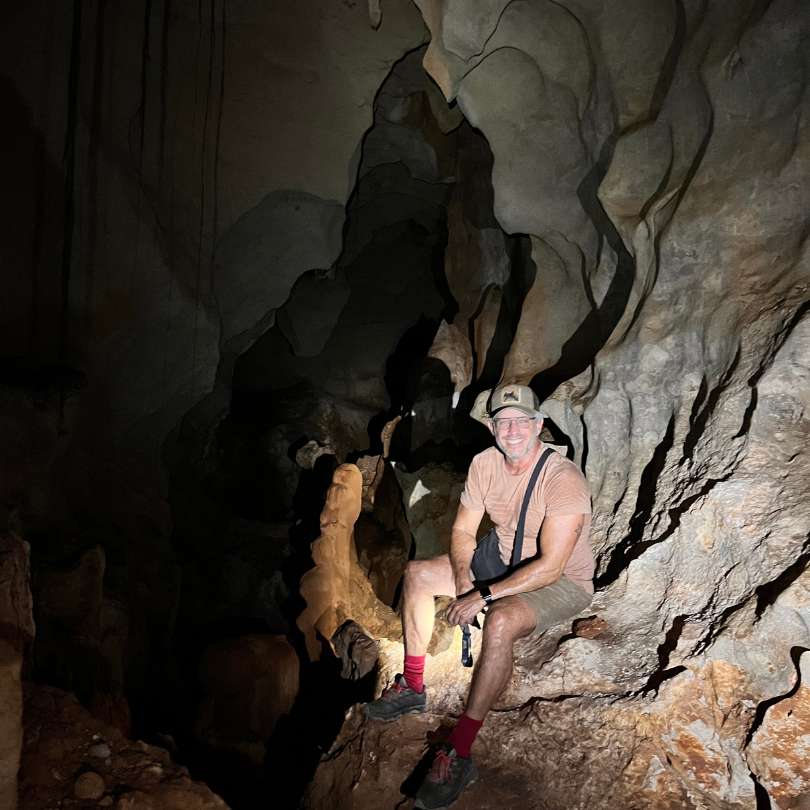 Madagascar has a number of luxury resorts and lodges located throughout the island. These resorts offer stunning accommodations, world-class amenities, and personalised service.
Here are a few of the best luxury resorts and lodges in Madagascar:
Mantadia Lodge: Nestled in the heart of Andasibe National Park, this lodge not only offers plush accommodations but also treats you to breathtaking views of the rainforest right from your window.
Palissandre Cote Ouest: If you've ever dreamed of living amidst giant baobab trees, this resort in Morondova can make it come true. Plus, it's your direct ticket to exploring the mystical Baobab Avenue.
Iharana Bush camp: For those craving a taste of adventure along with luxury, this lodge in Ankarana National Park offers both. You'll wake up to mesmerising views of the Tsingy formations.
Miavana: Imagine being on your private island off the coast of Diego Suarez. Miavana is where luxury takes on a new meaning. Besides lavish accommodations, it offers a world-class experience like no other.
TsaraKombo: This one's only 5 minutes from Nosy Be island and it's luxury at it's best. You can choose any of their rooms because they all have incredible beach views, each promising a delightful stay.
So, whether you're in the mood for a secluded island retreat or want to be right in the heart of Madagascar's natural wonders, the accommodation options here make sure your stay is as unforgettable as the island itself.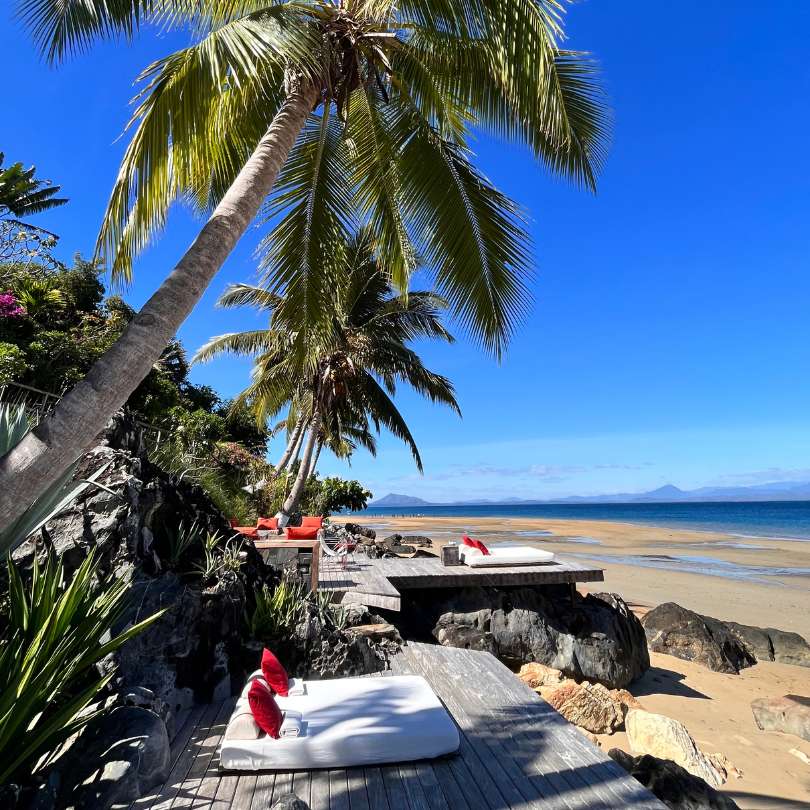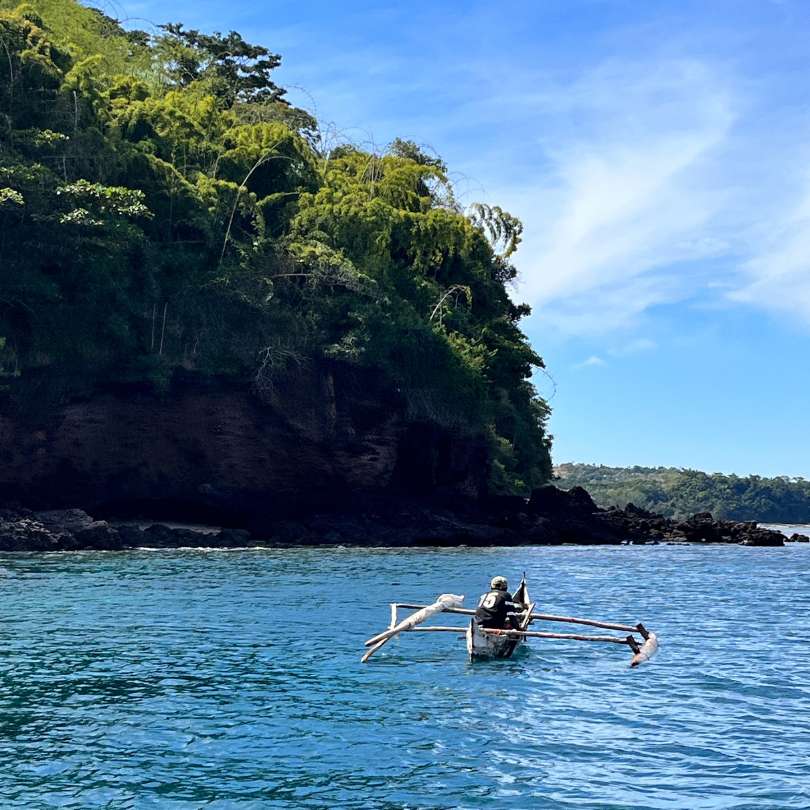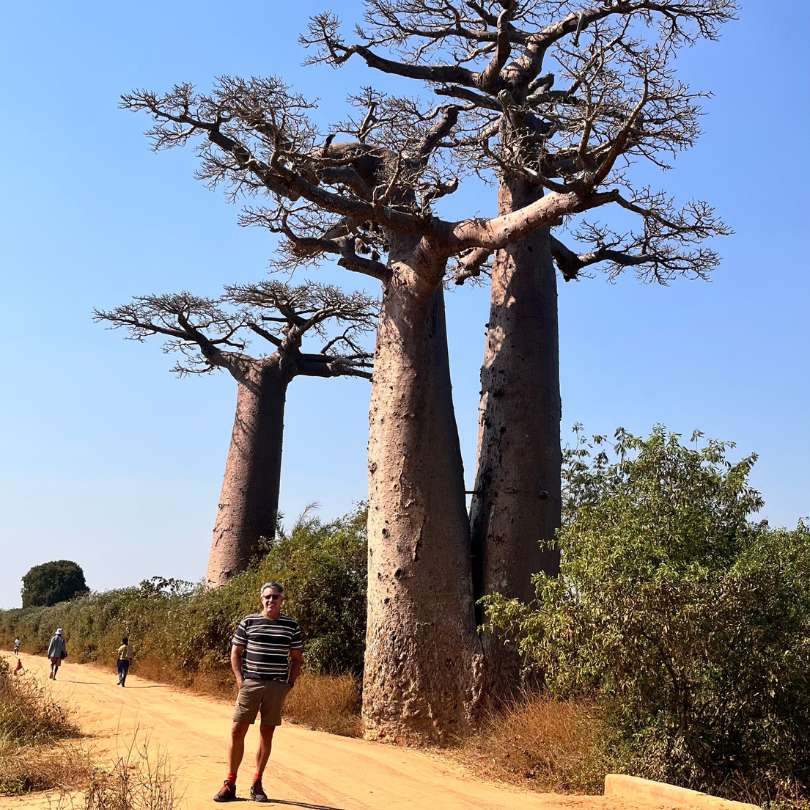 Navigating Your Madagascar Adventure
Now that you're gearing up for an unforgettable Madagascar adventure, let's dive into some practical tips to make your journey as smooth as a glassy sea:
Plan Early: First things first, Madagascar is a coveted destination, especially during peak seasons. To secure your slice of paradise, start planning at least six months in advance. This will give you the upper hand when it comes to booking accommodations and activities.
Travel with a Pro: Madagascar's rugged beauty is part of its allure, but it can also be a puzzle to navigate. This is where travel experts shine. They can craft the ideal itinerary, handle flights and lodging, and ensure you're well-prepared for your journey, especially if you're venturing off the beaten path.
Ready for the Ride: Let's chat about the roads. They might not always be smooth as silk, but that's part of the adventure. Embrace the unexpected and enjoy the journey, especially if you're planning to explore remote corners.
Pack Wisely: Last but not least, packing. Madagascar's weather can vary widely depending on when and where you visit. Sunblock, hats, and comfy clothing are must-packs. Depending on the season, you might also need rain gear and items to combat the humidity. Be ready for anything Mother Nature throws your way.
So, while Madagascar's infrastructure might not be the slickest, it's entirely manageable with the right attitude and a pinch of planning.
Madagascar is a truly unique and unforgettable destination for luxury travellers. With its stunning landscapes, diverse wildlife, and rich culture, Madagascar has something to offer everyone. If you are looking for an African adventure that is off the beaten path and different, Madagascar is the perfect destination for you.
Are you ready to escape to Madagaascar?
Schedule a free planning session with me, and together we will create a personalized itinerary that fits your interests and budget. I'll help you choose the perfect lodge, plan your activities, and book your transportation.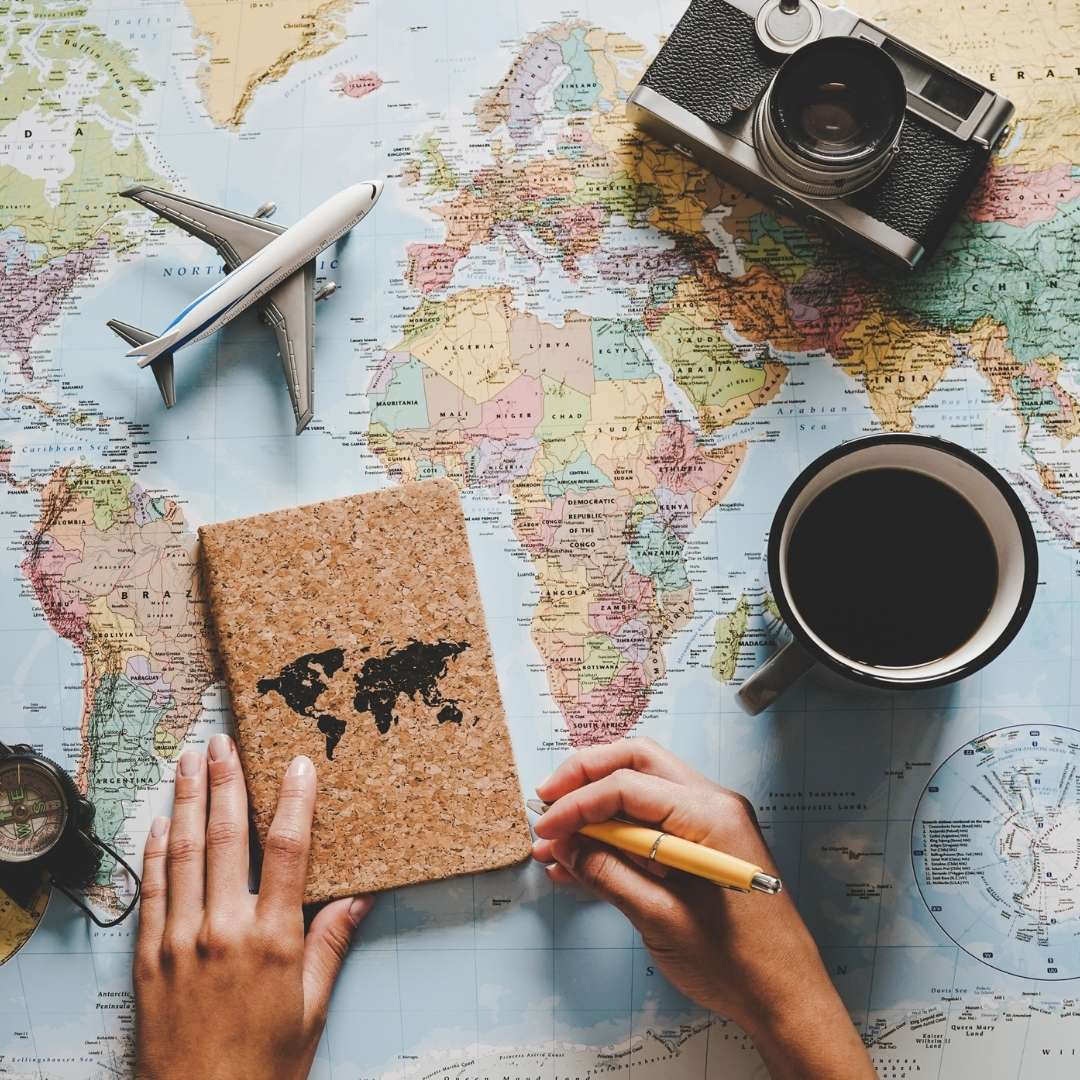 I was excited about my trip to Cape Town but was reluctant about going on a Safari on my own, however, German planned it all for me (and smoothly), and the whole experience has been one of the best (and for a frequent globe trotter like me) I have ever experienced! I will definitely be recommending German to anyone who has a mere interest in exploring Africa 🤎
Everything in this trip was PERFECT!!! All the people and the appointments on time, the people all very nice, and the Hotels all prepared to take us in the best way and wonderful experience. The besto of the best!!!!
German, es un gran profesional, cuida todos los detalles y la comunicación es super fluida y efectiva, adicional a eso es súper conocedor de todo lo referente a Sudáfrica, tiene los mejores contactos y las mejores alternativas, si duda es la mejor opción, cuando regresemos lo contactaremos sin pensarlo 02 veces.
Highly Recommended! Toda la experiencia con Nanan fue A1. Los hoteles nos sorprendieron, todos fueron espectaculares y la experiencia con gorilas 'once in a lifetime'! Si no tienen a Africa en su bucket list, se lo están perdiendo! Volvería a ir!
Rodolfo Alexander Bernal
2023-09-27
Egipto un destino que no podemos dejar de conocer, todo muy bien pensado y organizado, hoteles espectaculares, egiptólogos de primera, el crucero Historia en el Nilo totalmente recomendable, comida, atención y comodidad de primera, el hotel Cataract una joya a orillas del Nilo y el Marriot Mena House con la mejor vista de las pirámides, un viaje inolvidable. Gracias German!!!! Hasta nuestro próximo de viaje.
Carla Gallegos
2023-09-27
Egipto ha sido un viaje soñado de principio a fin. Desde el recibimiento, traslados, hoteles, crucero, guías y actividades. Cada detalle muy bien pensado, cuidando en todo momento la calidad de cada uno de los servicios. Gracias Nanan Travel!! Gracias Germán!!! por encargarte de estas inolvidables vacaciones !!
La comunicación con Germán desde un inicio excelente, dándome información importante para que nuestra experiencia sea única. El hotel Kapama en Kruger maravilloso, los safaris ni que decir y el spa un éxito! . Los tours en ciudad del Cabo con nuestro guía Gabriel lo máximo , super atento siempre. Super recomendado si estás pensando en un viaje a Sudáfrica.
Marixu Chocano
2023-09-18
Highly recommended! Loved my trip! Carefully curated by German according to my budget and expectations! He took care of us every step of the way, making sure we were having the best experience available! A really memorable trip!
Javier Echevarría
2023-09-18
Una experiencia fascinante e inolvidable. Y que bien se siente tener a un compatriota peruano facilitándonos todo.
Excellent service from start to finish. At first, they provided a range of travel plans for us to pick the one that accommodated best to our needs (All options were top notch!). Then he coordinated all the logistics (internal flights and transports, bookings with the hotels,…). During our trip, Mr. German was very attentive, reaching out periodically just to make sure everything was executed as planned. While at Cape Town, he even had the courtesy to meet us in person. Not to leave aside the fact that in all the hotels, he had personalized letter and details that made us feel very special. Overall, I would rate them 5 stars and I would recommended it to anybody that wishes to have a wonderful trip at the African continent. Looking forward to our next trip with NananTravel! 🙂