Top Luxury Safari lodges to see the Big Five in South Africa
Blog post with #NANANtravel
Go Home
Blog Articles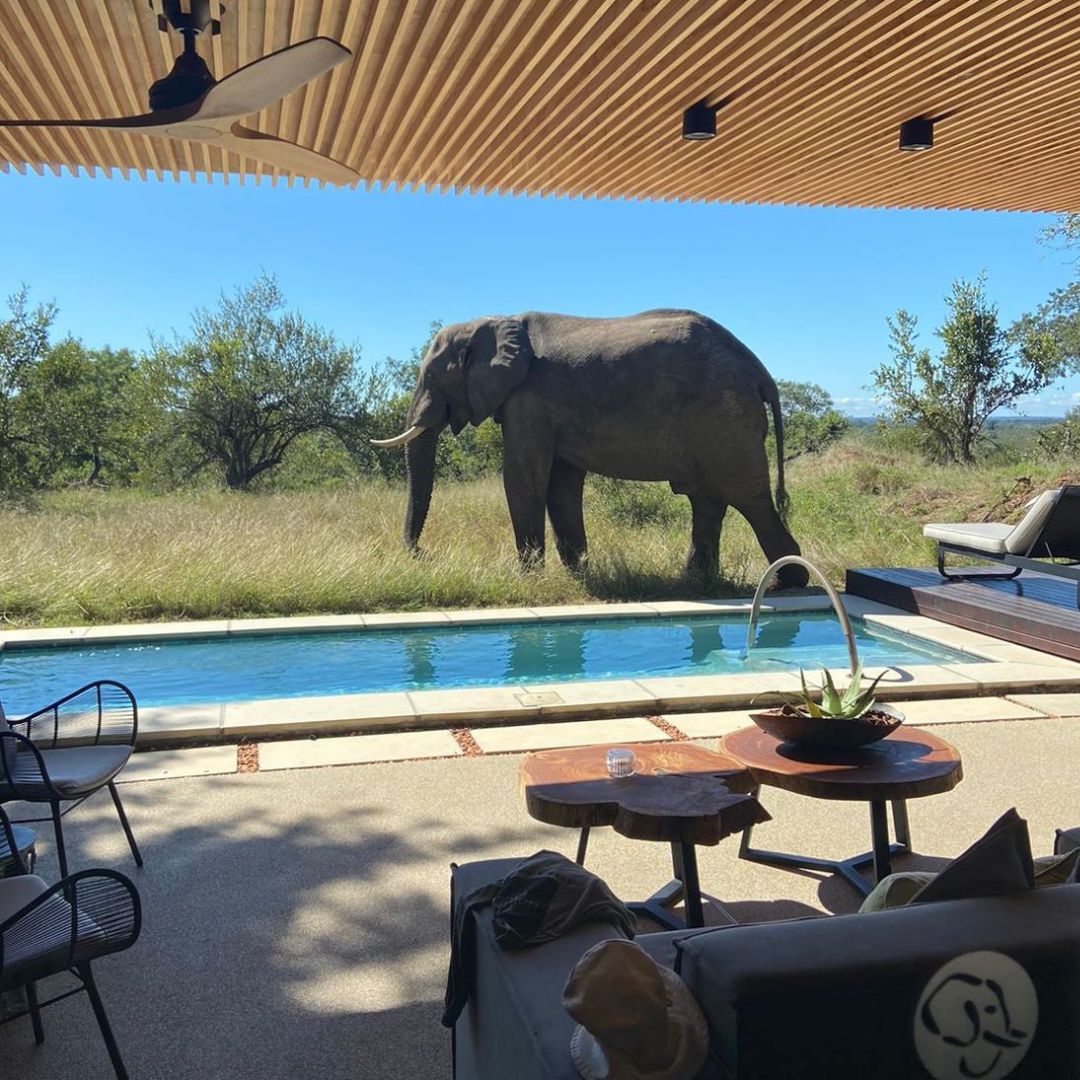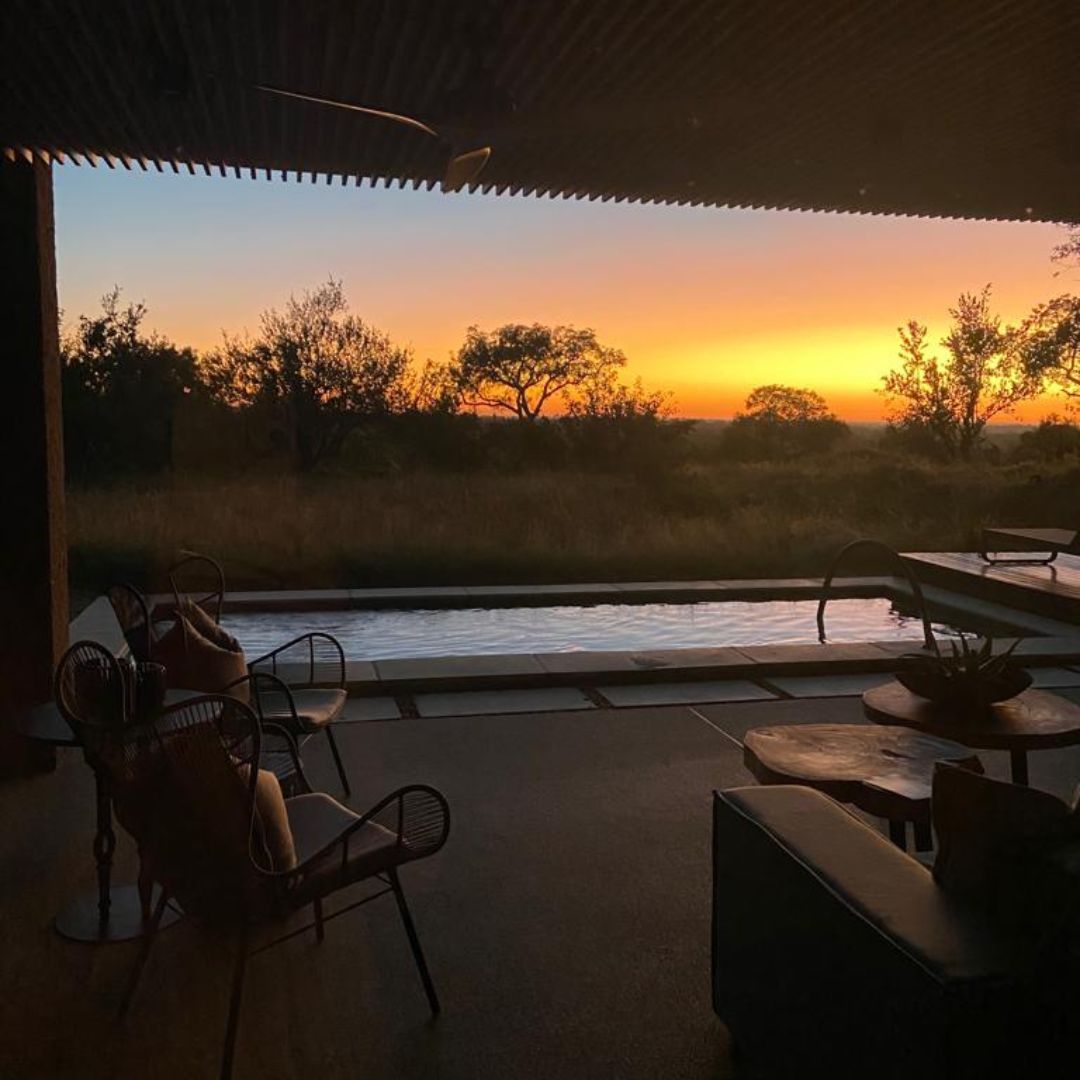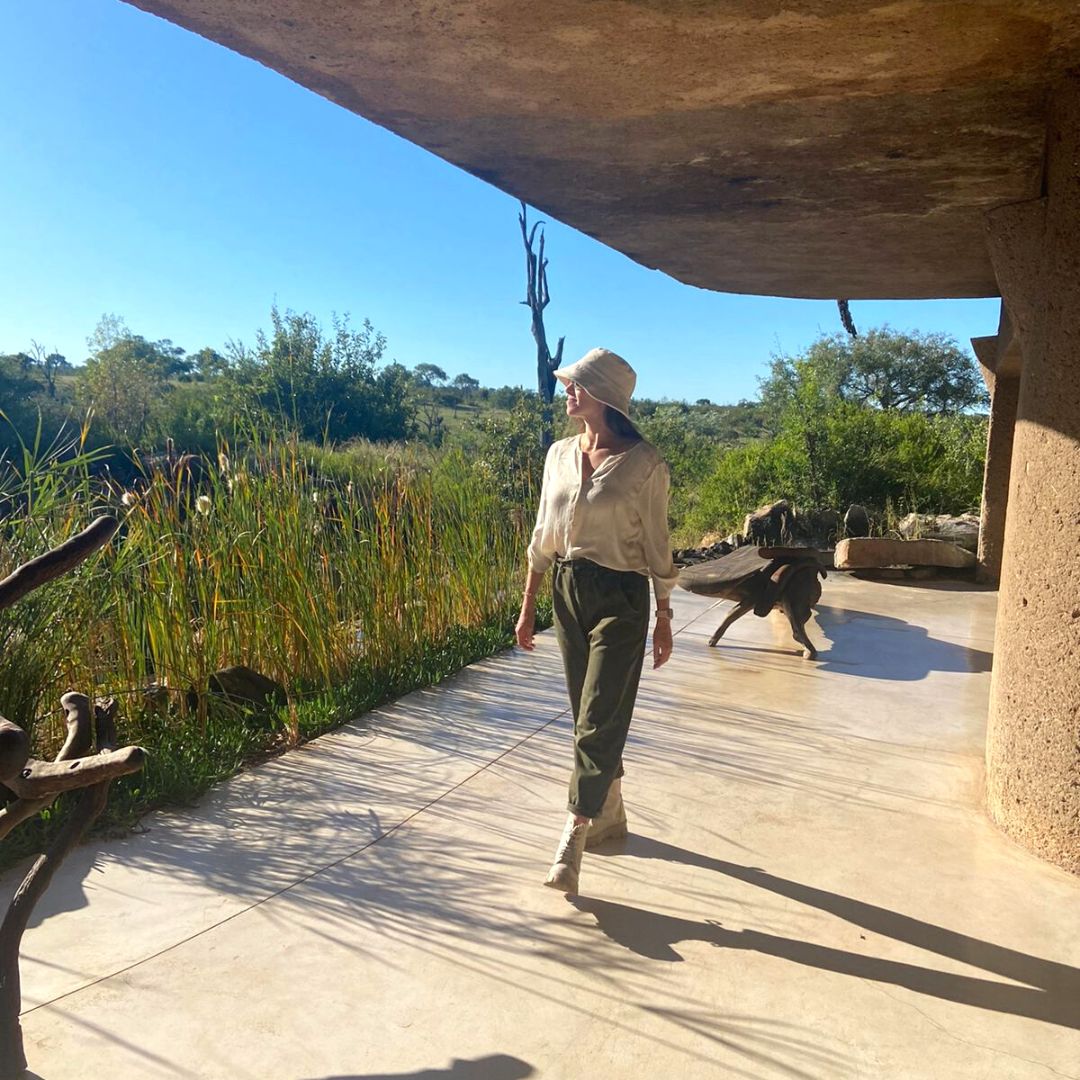 Earth Lodge is part of the Sabi Sabi Game Reserve neighboring the Kruger National Park, this conservation area is very well known for the big 5, the lodge is not only beautifully designed to get lost in the geography of the terrain. But it is also one of the most beautiful lodges in the area. The service and generosity of their staff is overwhelming. You don't realize you have arrived at the lodge until you see someone standing at the end of what looks like a walkway into a tunnel. After greeting you they walk you through this tunnel-like walkway to come out to a spectacular setting with incredible views. If you are lucky you will get some elephants near your room with a private pool or even a lion or a leopard. I was told that more than once guests have to call receptions for a little help with the leopard using their poolside day bed. 
Recently my honeymoon clients experienced an elephant walking by their outdoor shower and coming to the front to see if it could get some water from the pool. 
In Sabi Sabi you will be able to see the big 5, this area has become more and more known for spotting leopards which are generally very hard to find.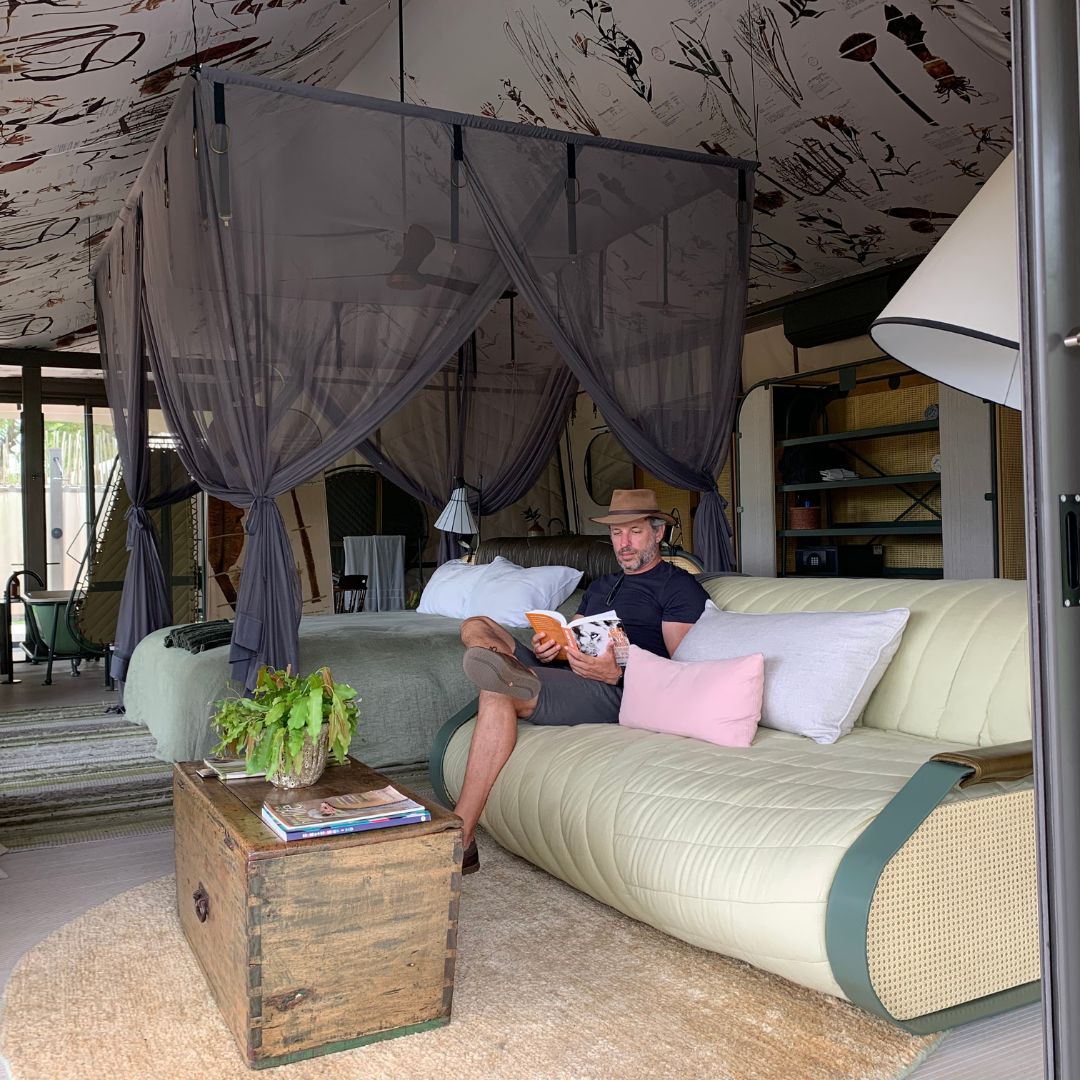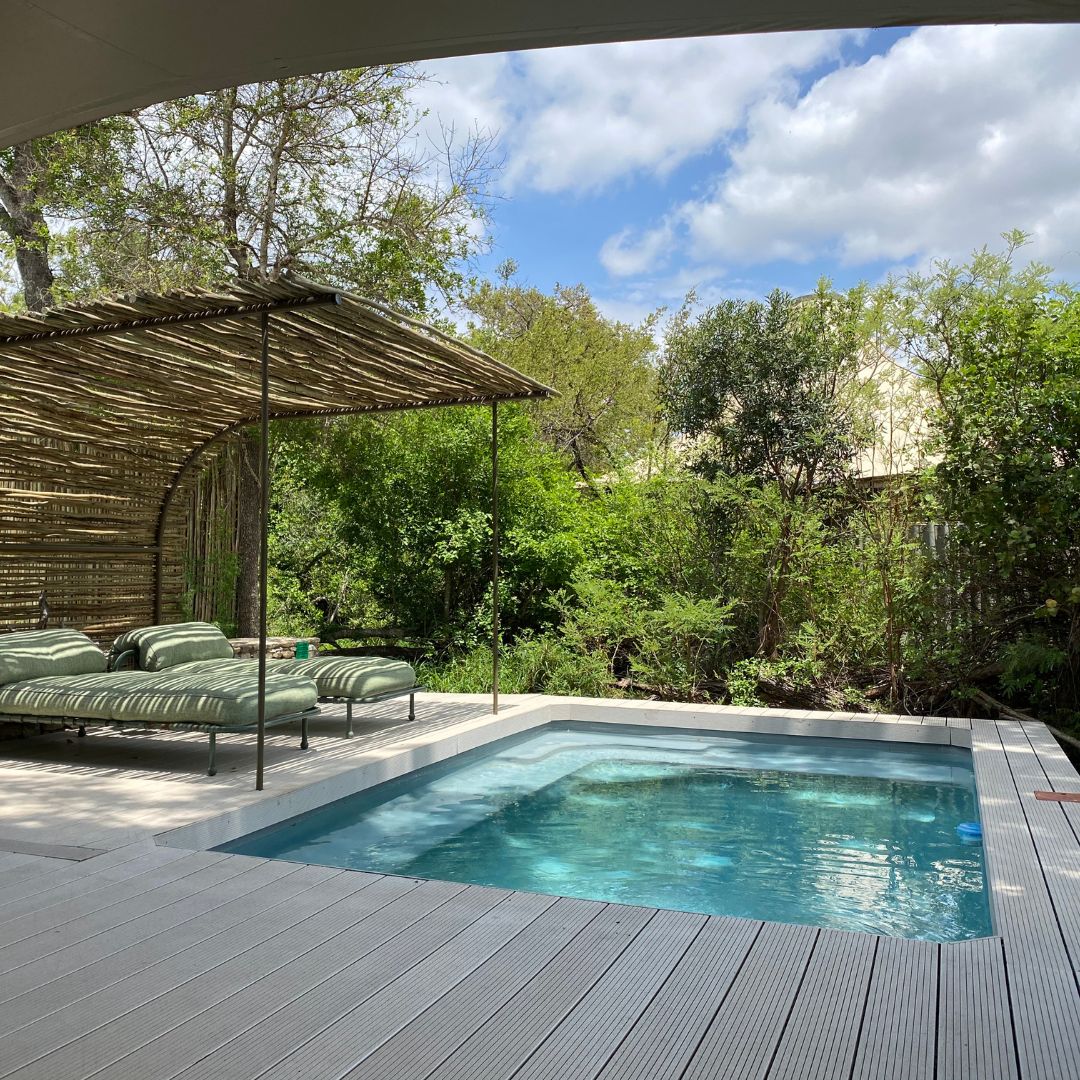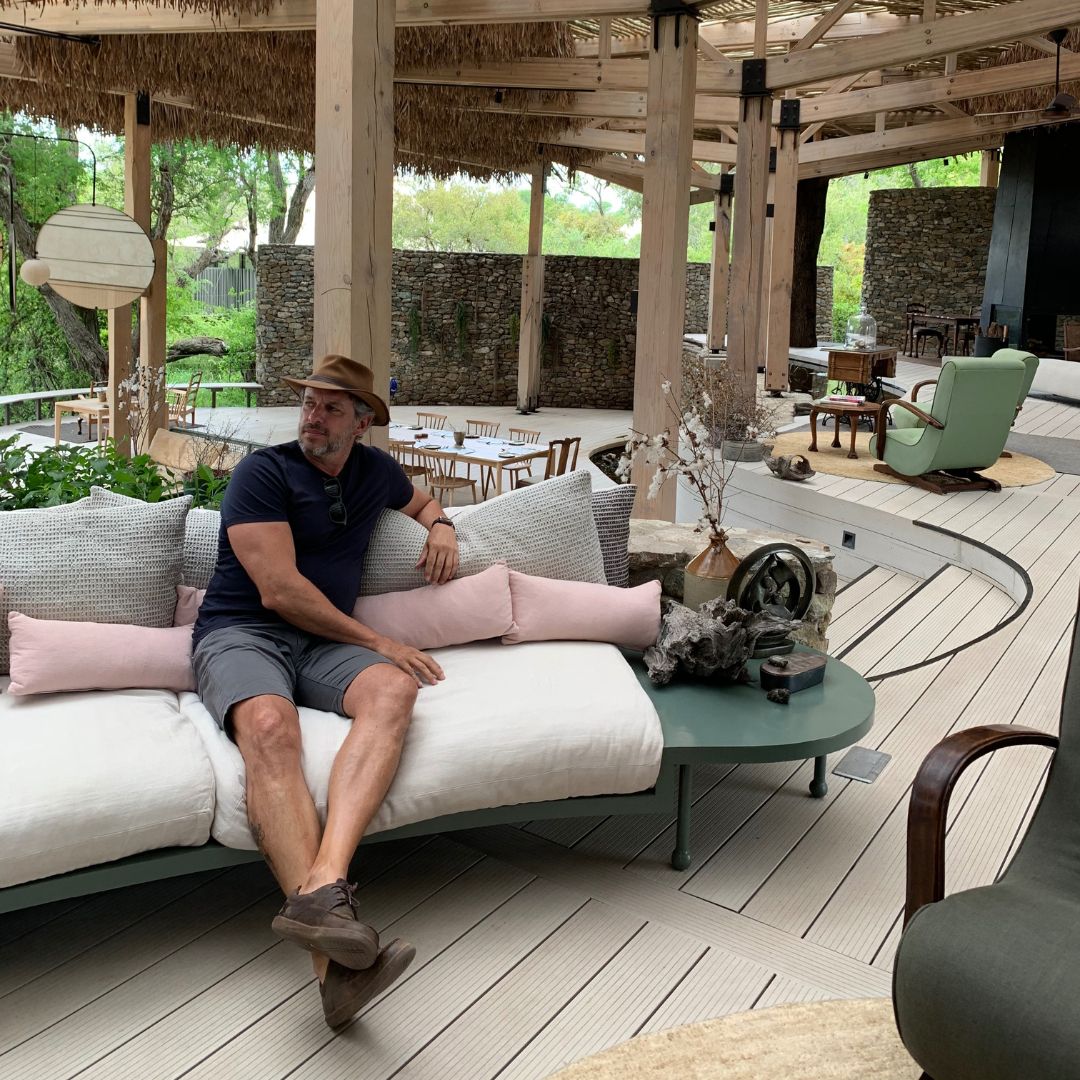 Saseka Tented Camp was a very nice surprise for me, actually an incredible surprise, the rooms are so different from any other lodge I've been to and it is so well designed and finely done, it is the epitome of taste and style. The common area is fantastic and it makes you feel like there's a show about to start and you need to choose one of the very comfortable seats and wait for it to happen, it's just fantastic. 
When I visited it the river was a bit dry. I was told that when the river flows it's so relaxing just to sit there and enjoy the However, remember that when the river is dry there are waterholes near and the animals come to drink so that is a plus. 
Also being situated next to Kruger Park, this means that the animals roam freely between the park and the Thornybush game reserve. 
When you start a game drive, the ranger usually asks "what would you like to see" (make sure you tell them what you want to see), so I very quickly replied and said I wanted to see a leopard on a tree (I'd seen leopards before, but never on a tree). Well within 15 minutes they spotted one, and voila! we were done with the most difficult of the big 5. So now all we needed to do is find the other 4 which, well if lucky enough, is not that difficult.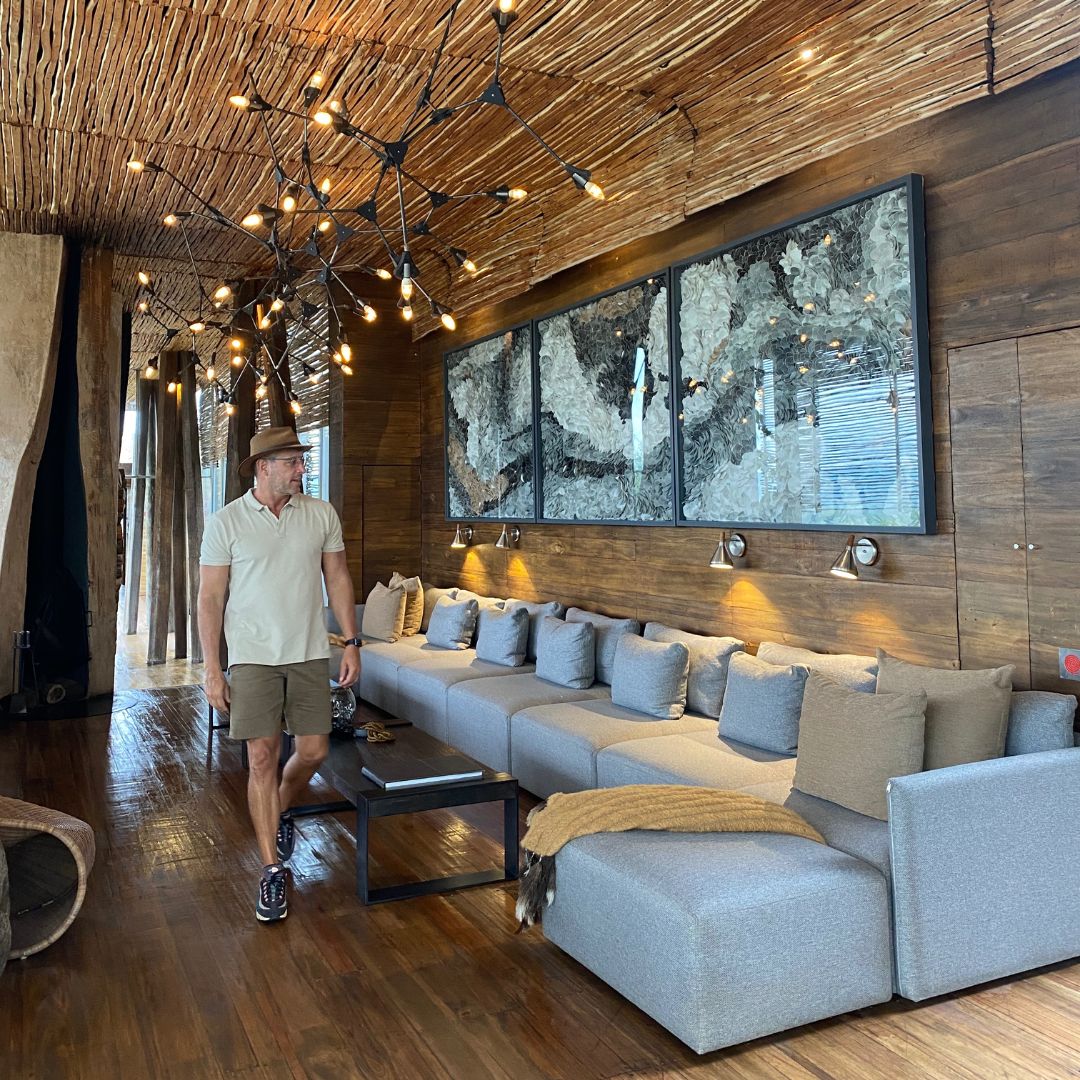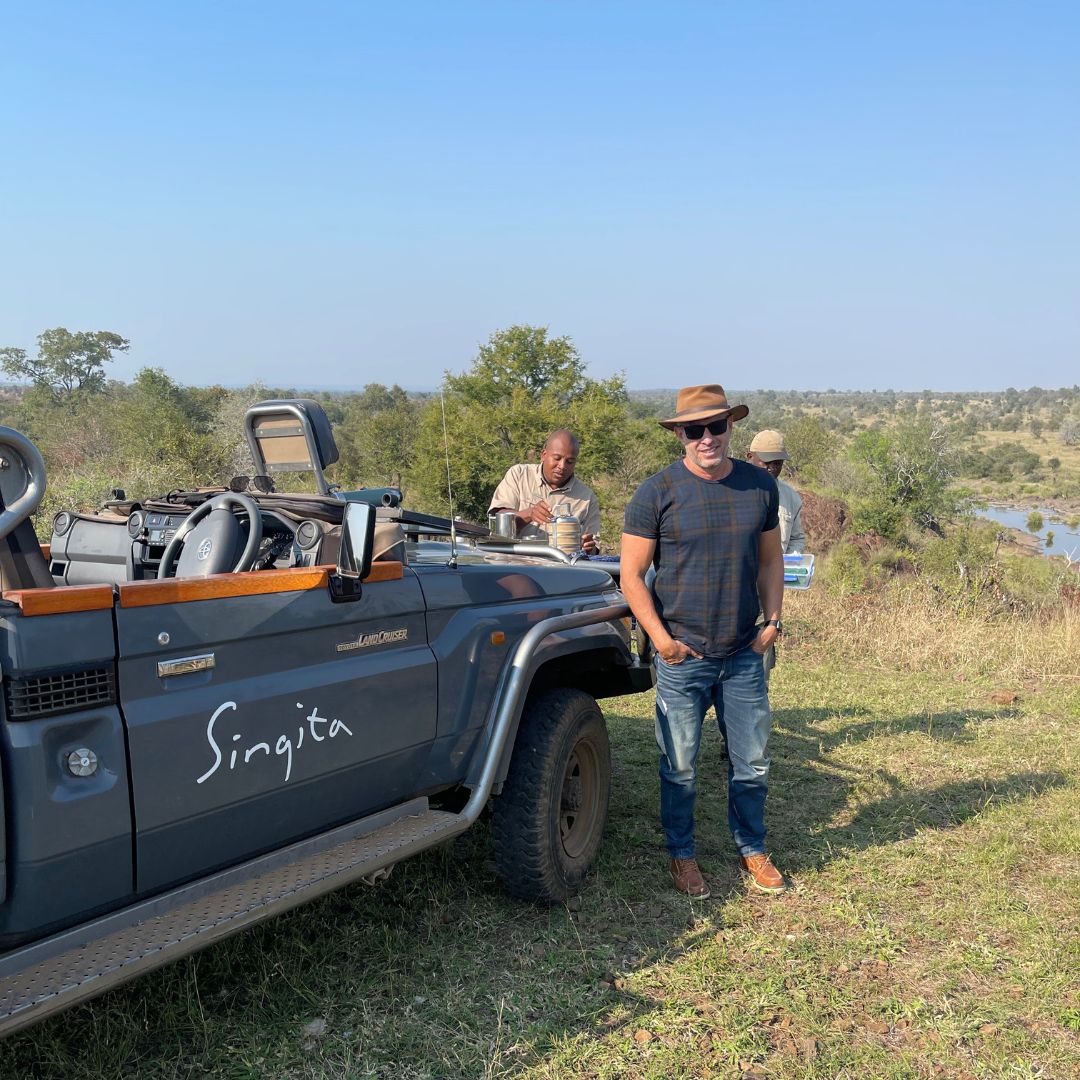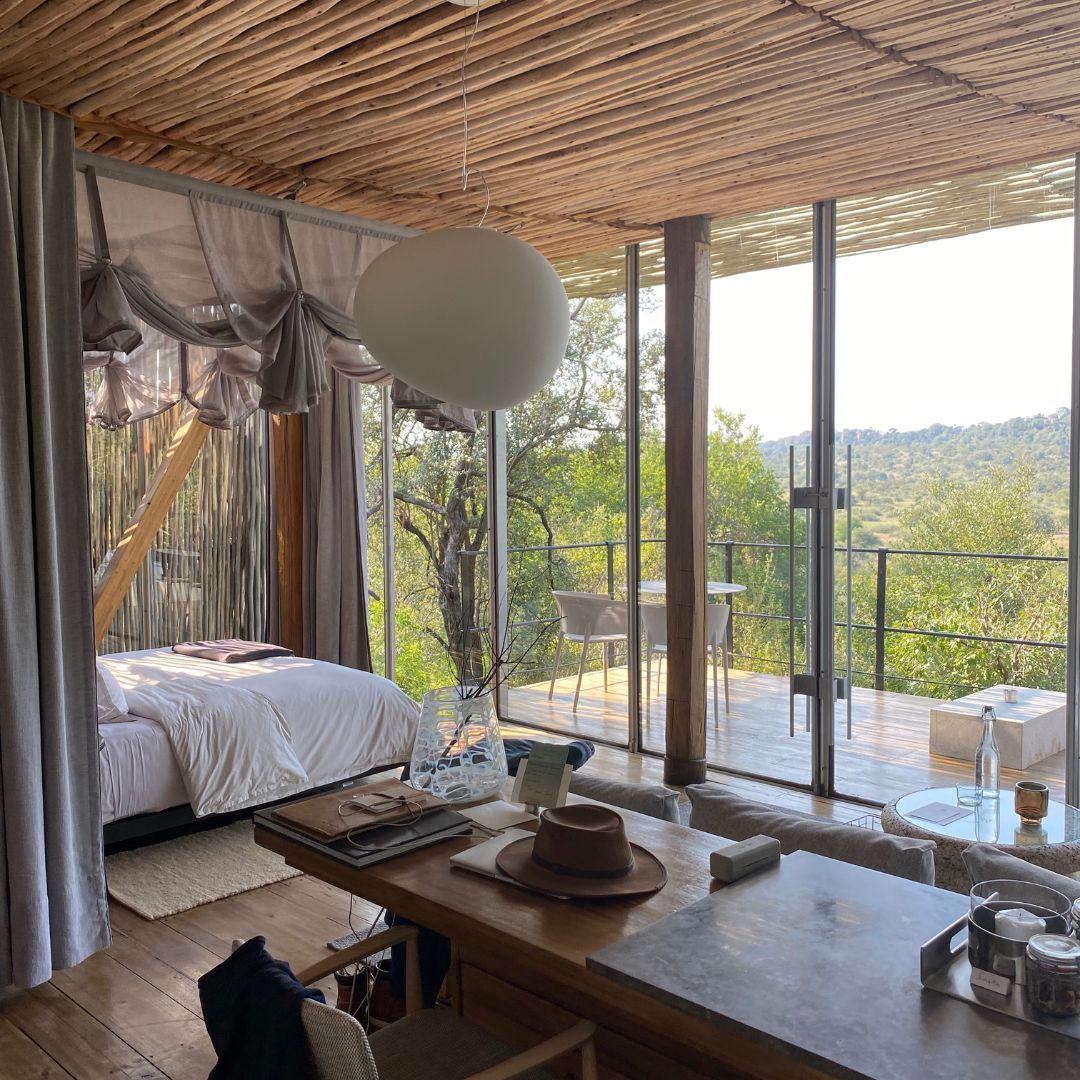 Lebombo is one of the 5 lodges that Singita has in the Kruger area. Although it is a bit more difficult to reach than the ones in the Sabi Sands area of Kruger, it is a beautiful lodge nestled on the side of the hill next to the N'wanetsi River, near the South African border with Mozambique. Our trip there was a bit long but very much worth it. One flight from Cape Town to Johannesburg. Then a charter flight, directly into the Satara Airstrip. From there it's a 30 – 45 minutes drive to the lodge through the Kruger National Park (if you are lucky you will start your game viewing on the way already).
I always tell my clients to make sure they go to a private game reserve for the simple reason that there the vehicles are allowed off-road, making the wildlife sighting a lot more exciting and special. You might say, "wait a minute, Lebombo is inside the Kruger National Park?" Yes, it is, but it is a concession so Singita is allowed to do what they want as long as they make sure they take good care of the area and protect it. Let's be honest, all game reserve lodges have the same goal, to protect and take care of the wildlife. 
I was lucky enough to travel there with a client of mine who was traveling alone. Our experience didn't start too well because on our first game drive we didn't see many animals – Least of all any of the big 5. However on day 2 during one game drive, the afternoon one, we saw all of them (the big 5) at one point in a big open space. We saw Elephants, Rhinos, Buffalo, and Lions. Then later that afternoon we saw a big pride of lions and on our way back to the lodge we saw 2 leopards. Now that is what we call luck, and it was incredibly fabulous. Both my client and I were super happy and excited about it.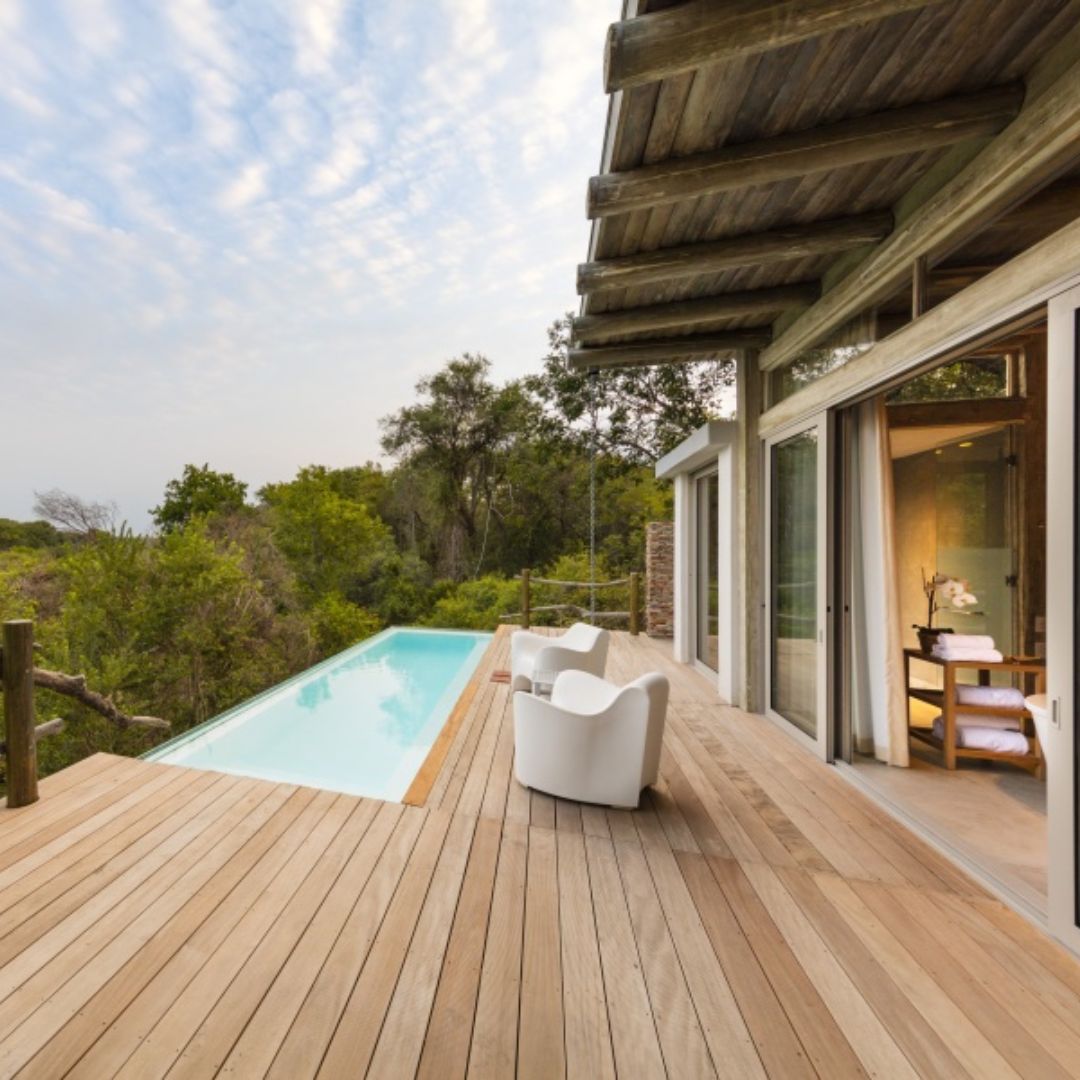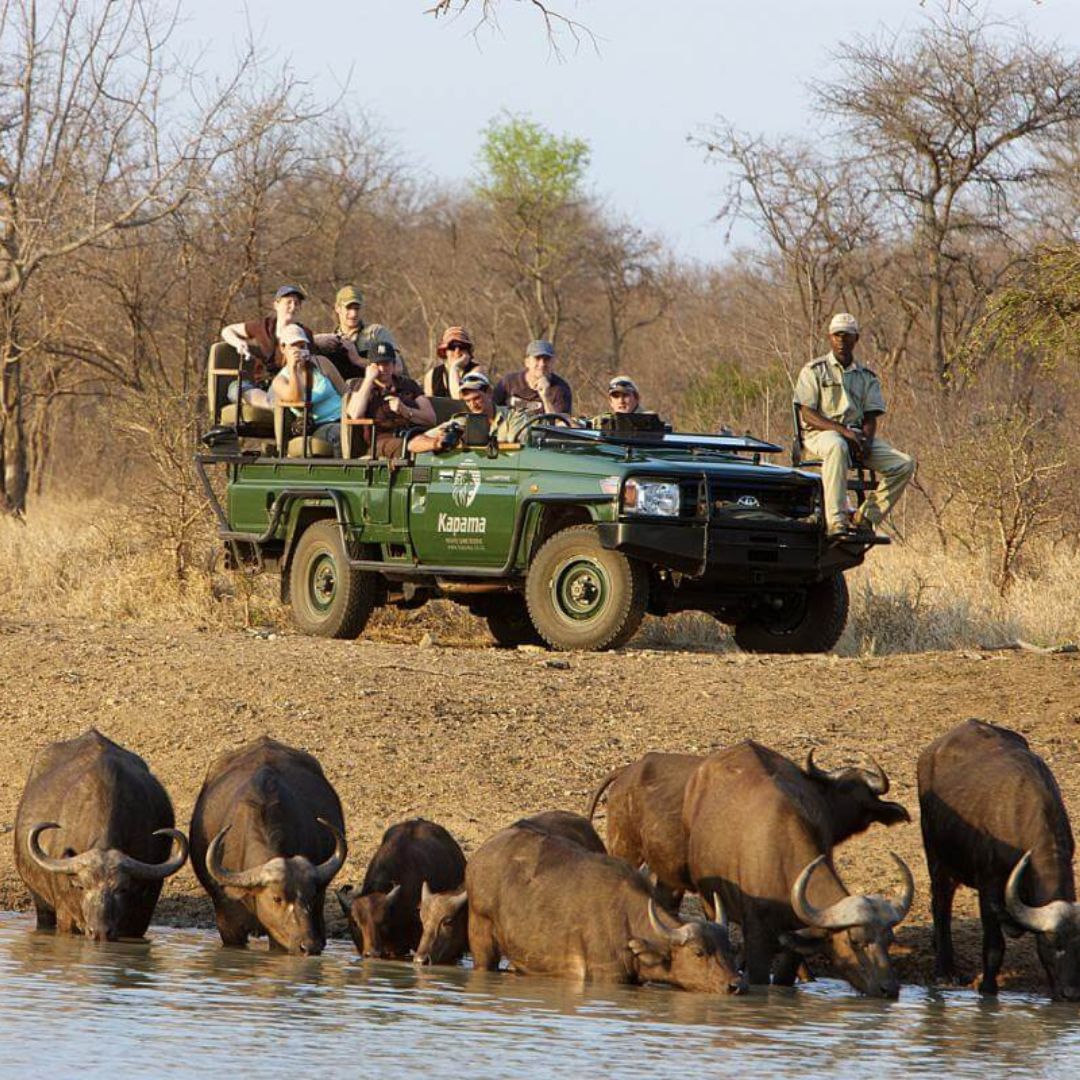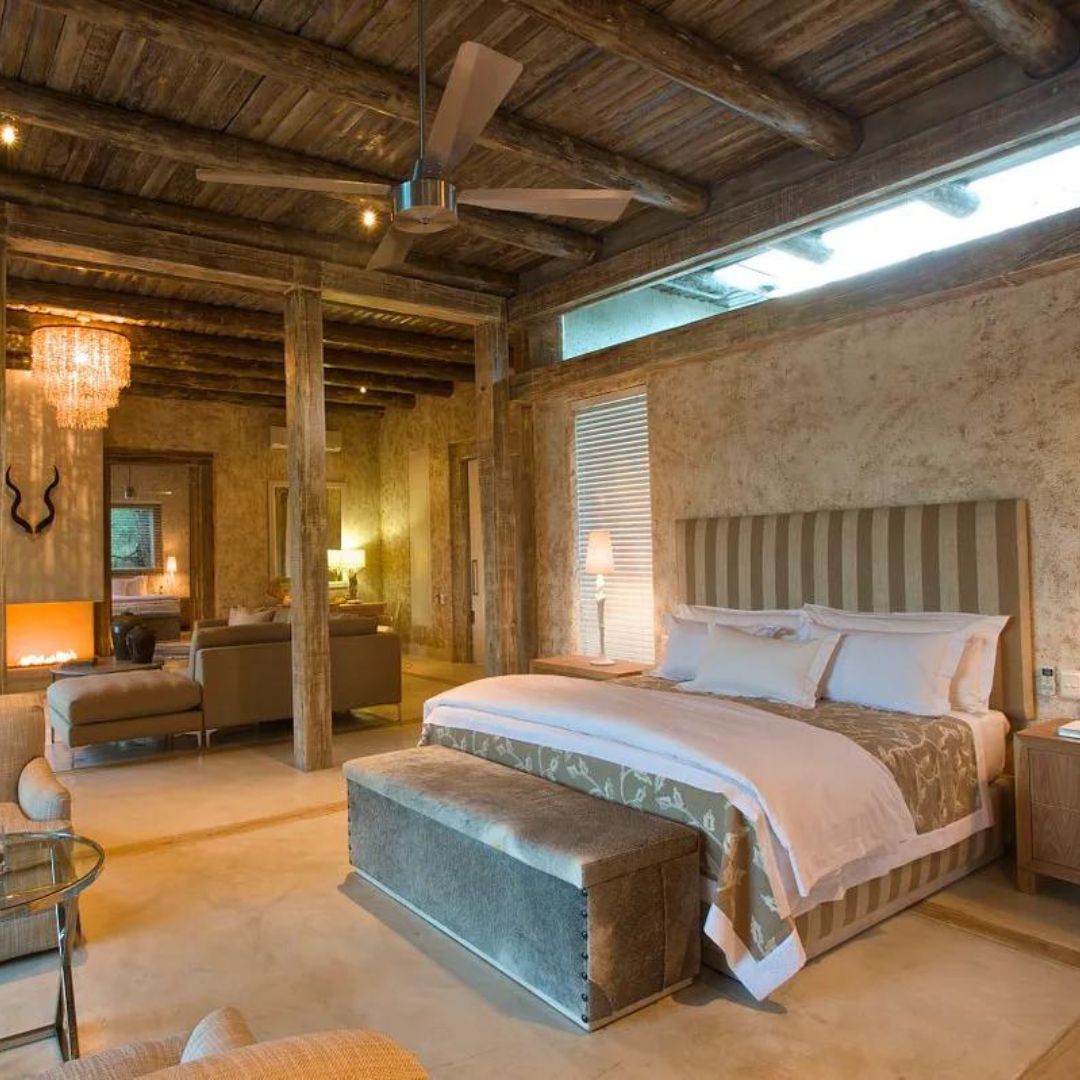 Kapama Karula located in the Kapama Game Reserve is their flagship lodge. Impeccable elegance and style, it is a world of its own. Kapama Game Reserve is located near the Kruger National Park as well, but this reserve does not share borders with it. That doesn't mean that we aren't going to be able to see the big 5. Au contraire, I sometimes think it's even easier to see them here. Keep in mind that it all comes down to luck, and being at the right place at the right time. But whenever I've been there I have seen the big 5 and even Cheetahs which are very hard to find in this area. 
My clients love this game reserve because it is actually the closest reserve to the Hoedspruit airport, one of the three airports you can fly to when visiting the Kruger National Park area. It is probably the shortest land transfer from any of the Airports to the lodge. 
Within the reserve there's a lodge called Jabulani, they have an amazing elephant interaction experience. If you love elephants this is the best interaction with them that you will have in South Africa. They have an Elephant Orphanage – these rescued elephants will spend the rest of their lives there and will be taken care of by the people that run it, it's a true labor of love.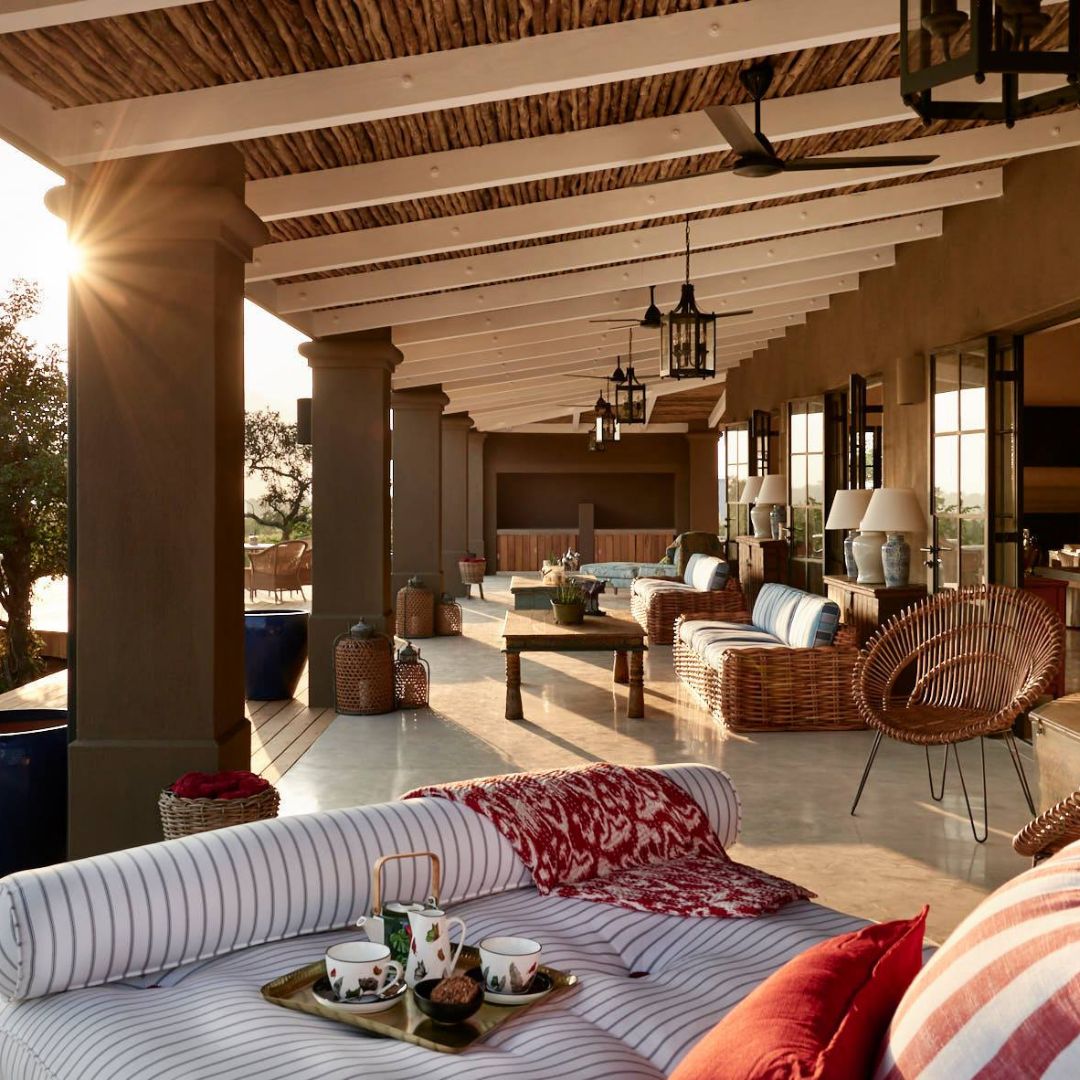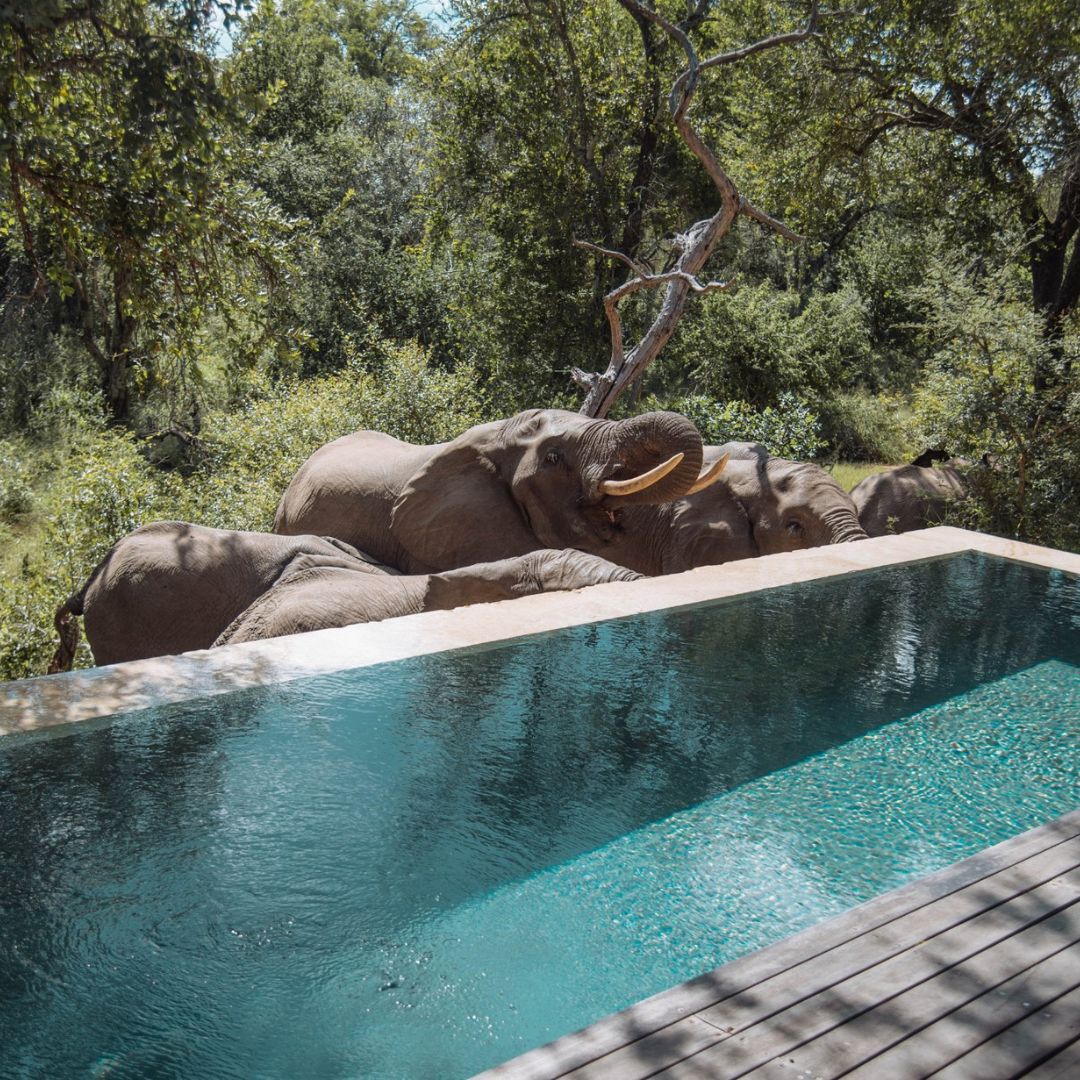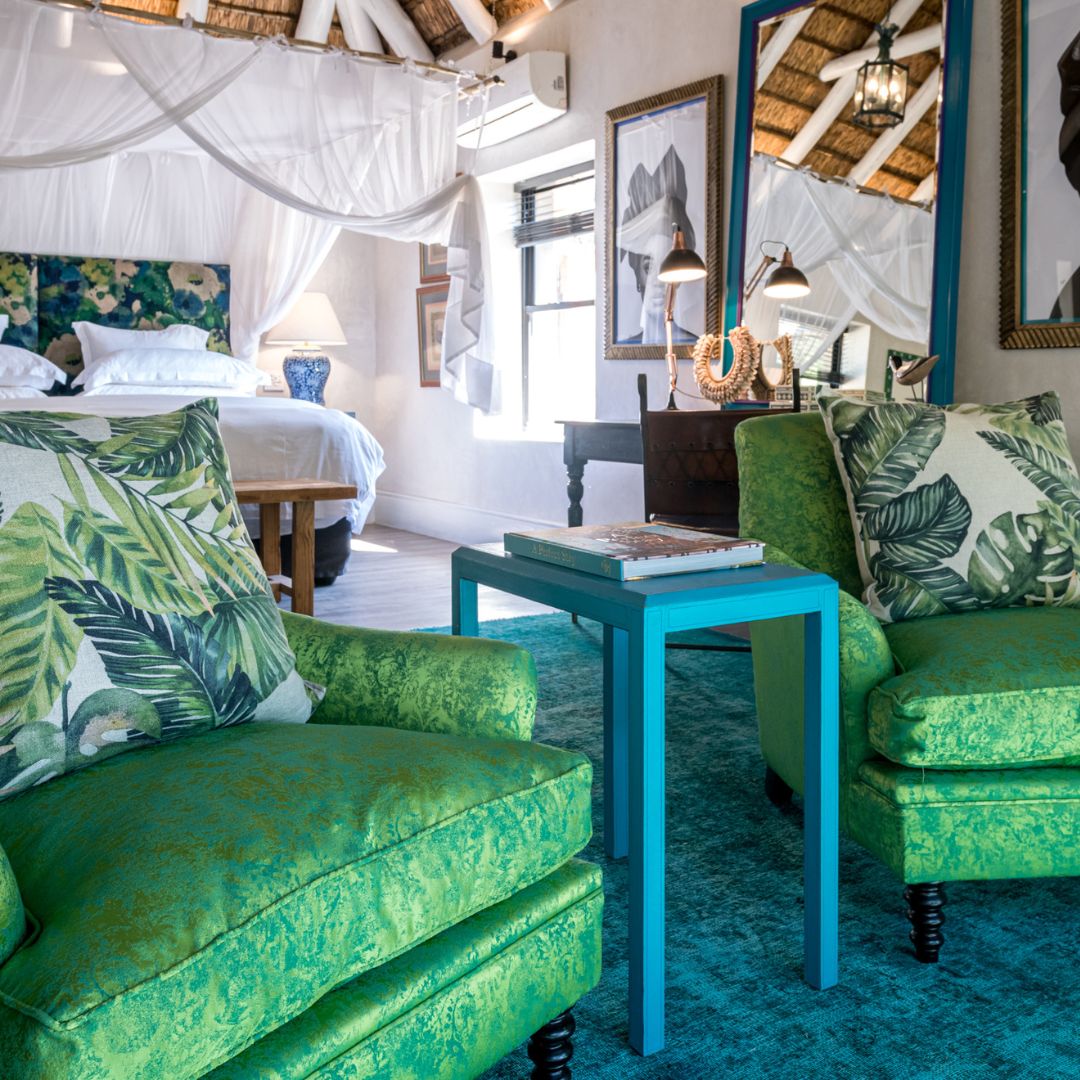 Also located in the Thornybush game reserve this is part of the Royal Portfolio hotels, it has been recognized as the top luxury lodge in South Africa, one of the best lodges in the world, as well as some of the other hotels that belong to this group. 
Being in the Thornybush Game Reserve, it is a sure thing that we will be able to see the big 5. But it all depends on our luck and how long we are there. 
The game drive experiences here are fantastic! Their game rangers are very knowledgeable and good at finding the one big 5 animal you need to see. The area, being next to Kruger Park, has plenty of animals that roam freely between the game reserve and the national park. So all we need is patience and luck and we will definitely have a great chance to see all of the big 5. Leopards are always being the cheeky ones to find – but as a piece of good advice, and this goes for most of the lodges in the Kruger area, always ask to see if they can find African Wild dogs. I find them adorable and beautiful. But they are vicious and very difficult to find because they are always on the move,. They are very good hunters and to watch them work as a group is mind-blowing. I would say that here is where my clients have seen them the most. 
Royal Malewane just opened a new lodge nearby, called Waterside, it opened last July, and I can't wait to go visit it.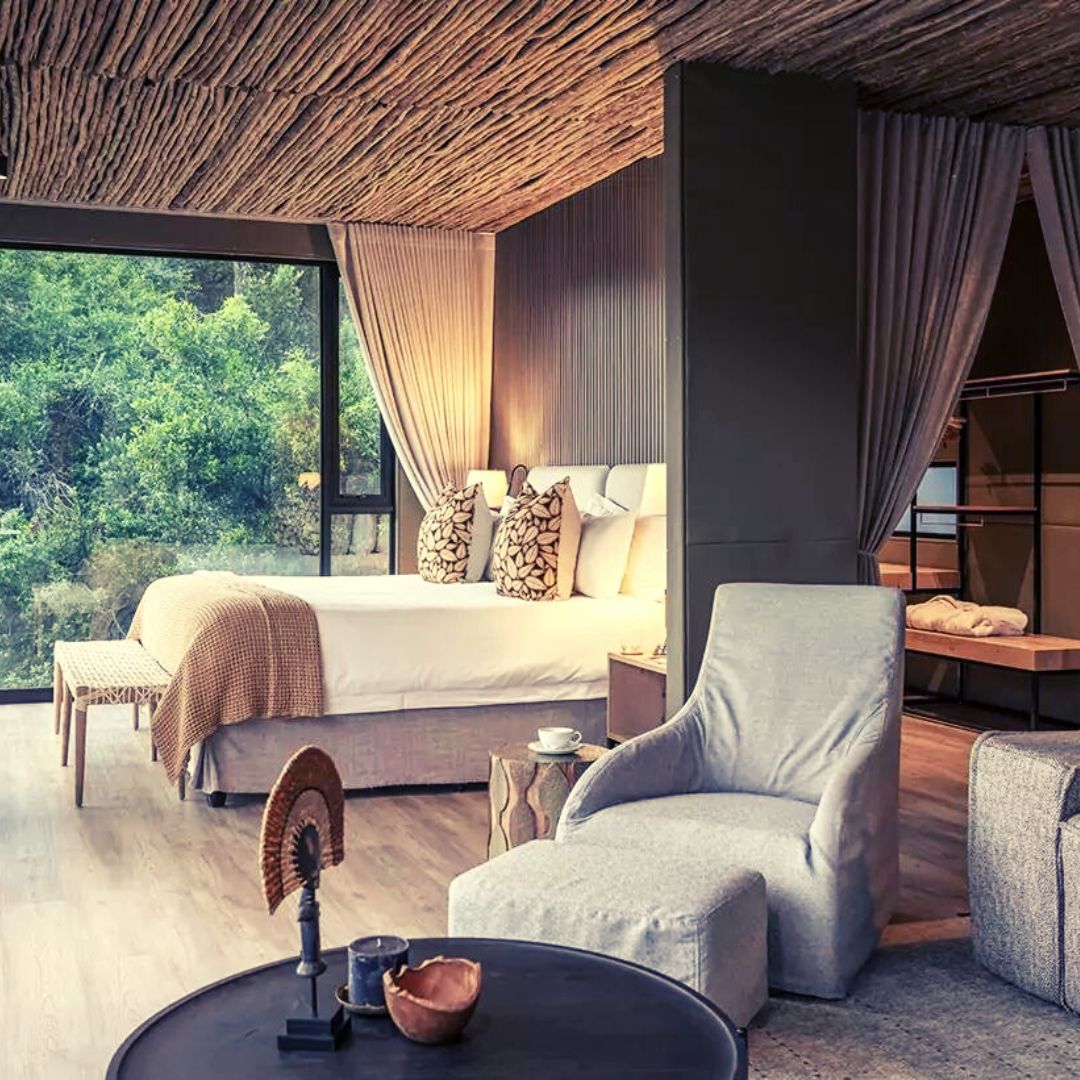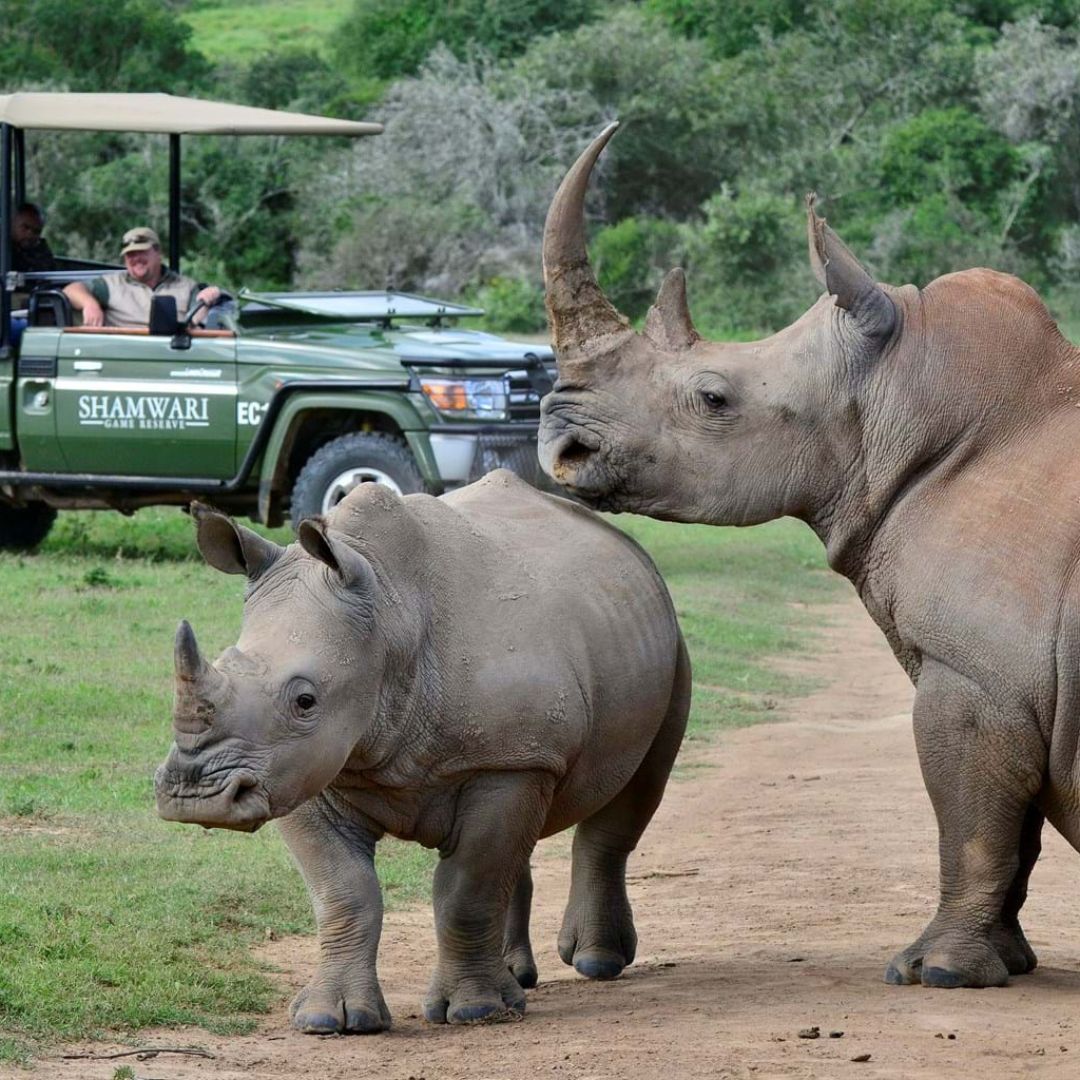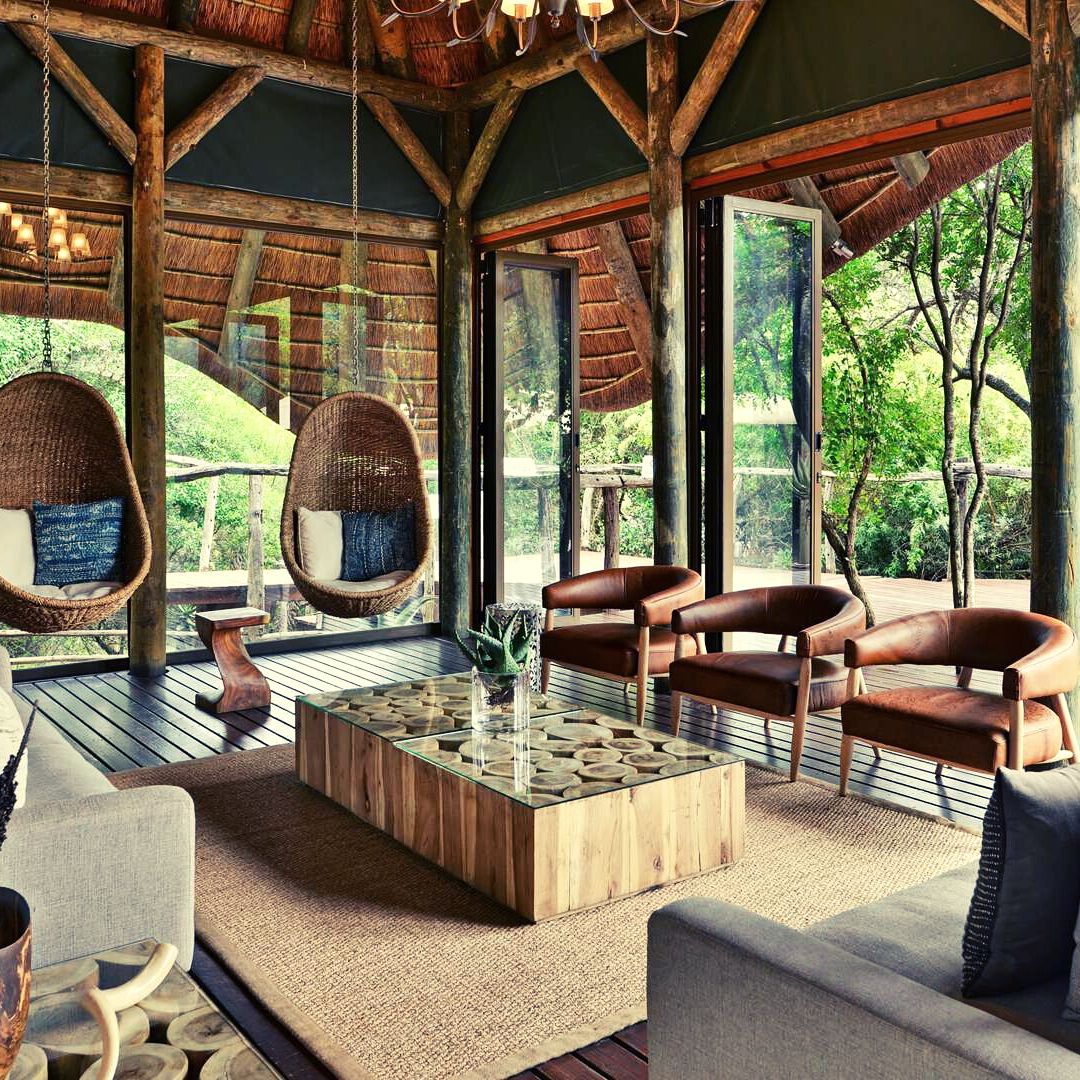 Shamwari Game Reserve was my second safari ever, I will never forget how we chased two cheetahs that were on the hunt for a couple of reedbuck, or was it wildebeests? Anyway, we followed them for a while until they gave up, but the amazing thing that I remember from this, was the sound these animals make. They literally sound like kittens, like a house cat. 
Bayethe Lodge is one of the top lodges in the Shamwari Private Game Reserve located in the Eastern Cape province. The name means "I salute you" which is a very warm welcome in the African culture of this area of the country. As you can see, you don't need to be in the Kruger National Park to see the big 5. Depending on your trip you can have your safari experience here at the end of the garden route, or the beginning, (depending on which way you do the Garden route). 
When I did my first Safari I was under the impression that giraffes were lonely animals (now I know they are not). But when I came here for the first time there were so many Giraffes I could not believe what I was seeing. All of them together and walking so graciously on the big plains of the reserve. Leopards are very hard to find here, but they do have them so if you see one here, consider yourself Lucky. Elephants, rhinos, and buffalo are plenty. However that doesn't mean that sometimes you will struggle to find them – once we spent almost 3 hours looking for elephants and just as we were about to give up they surprised us by walking out of the bush right next to us, quite a few of them.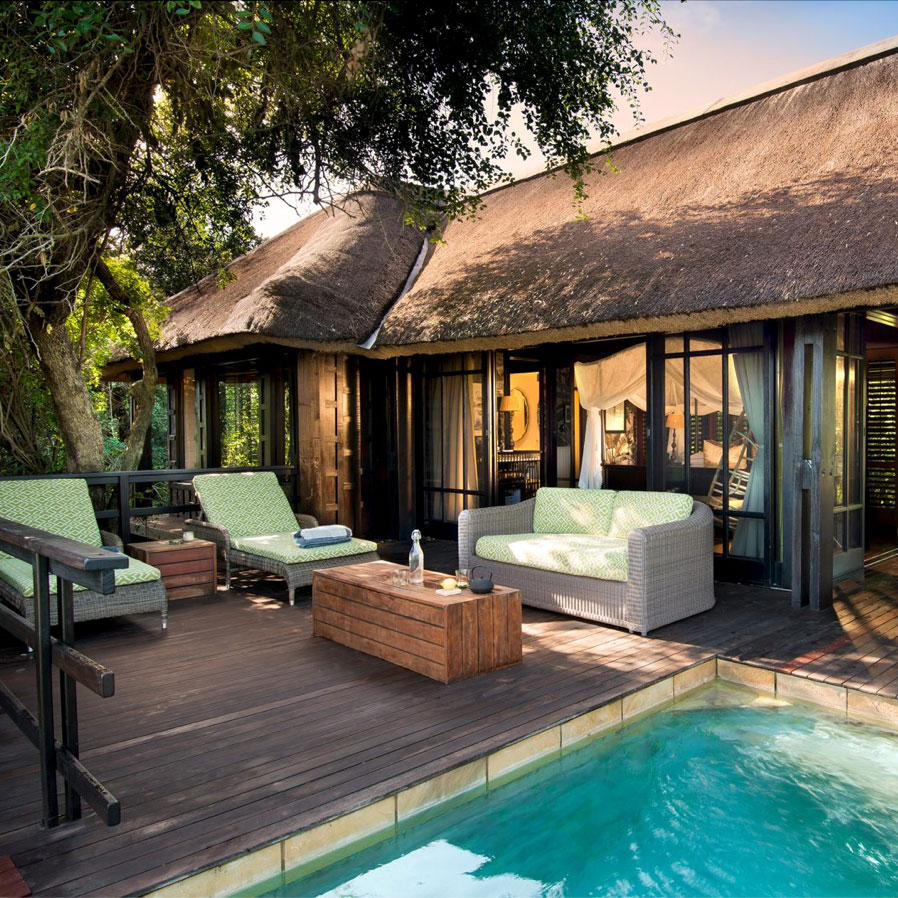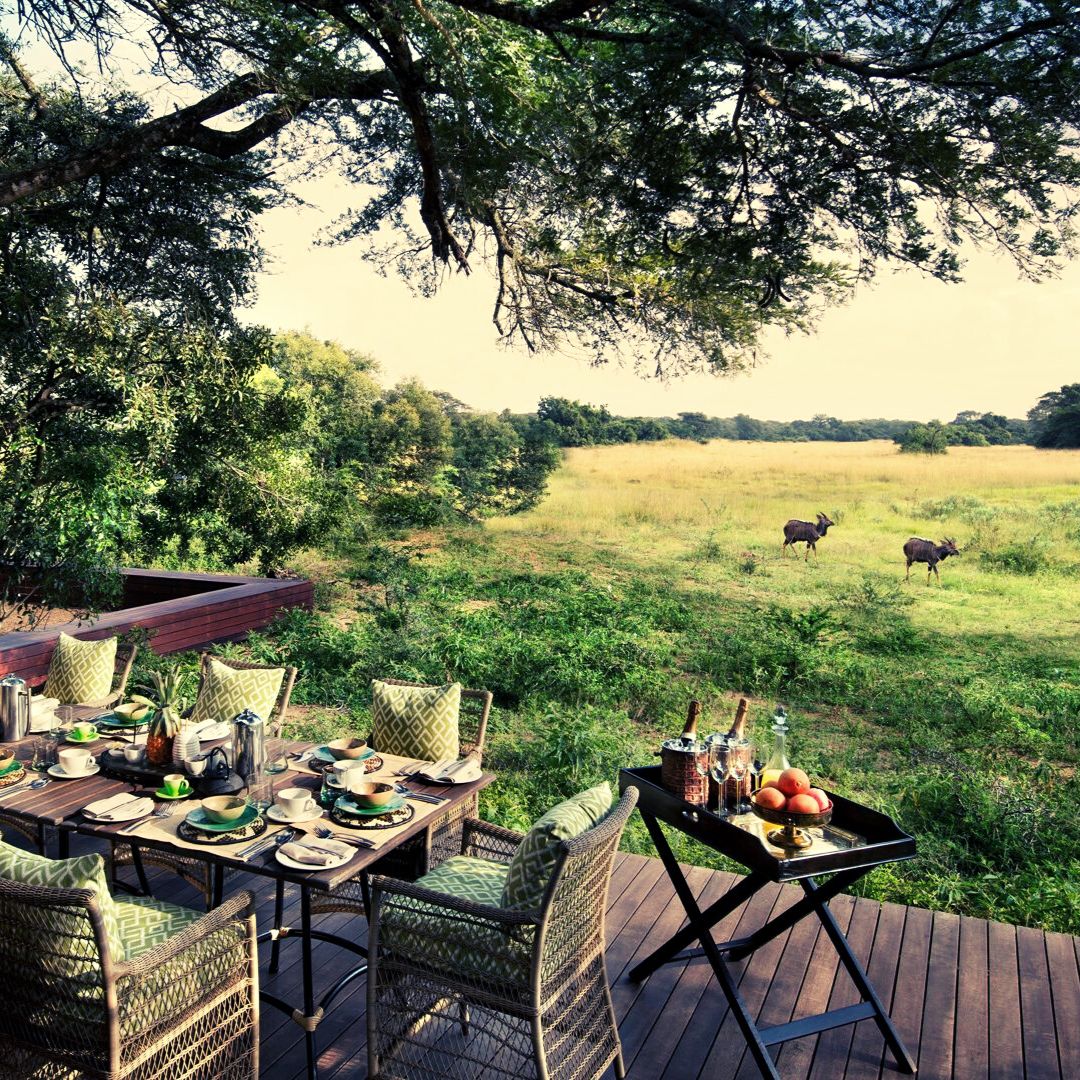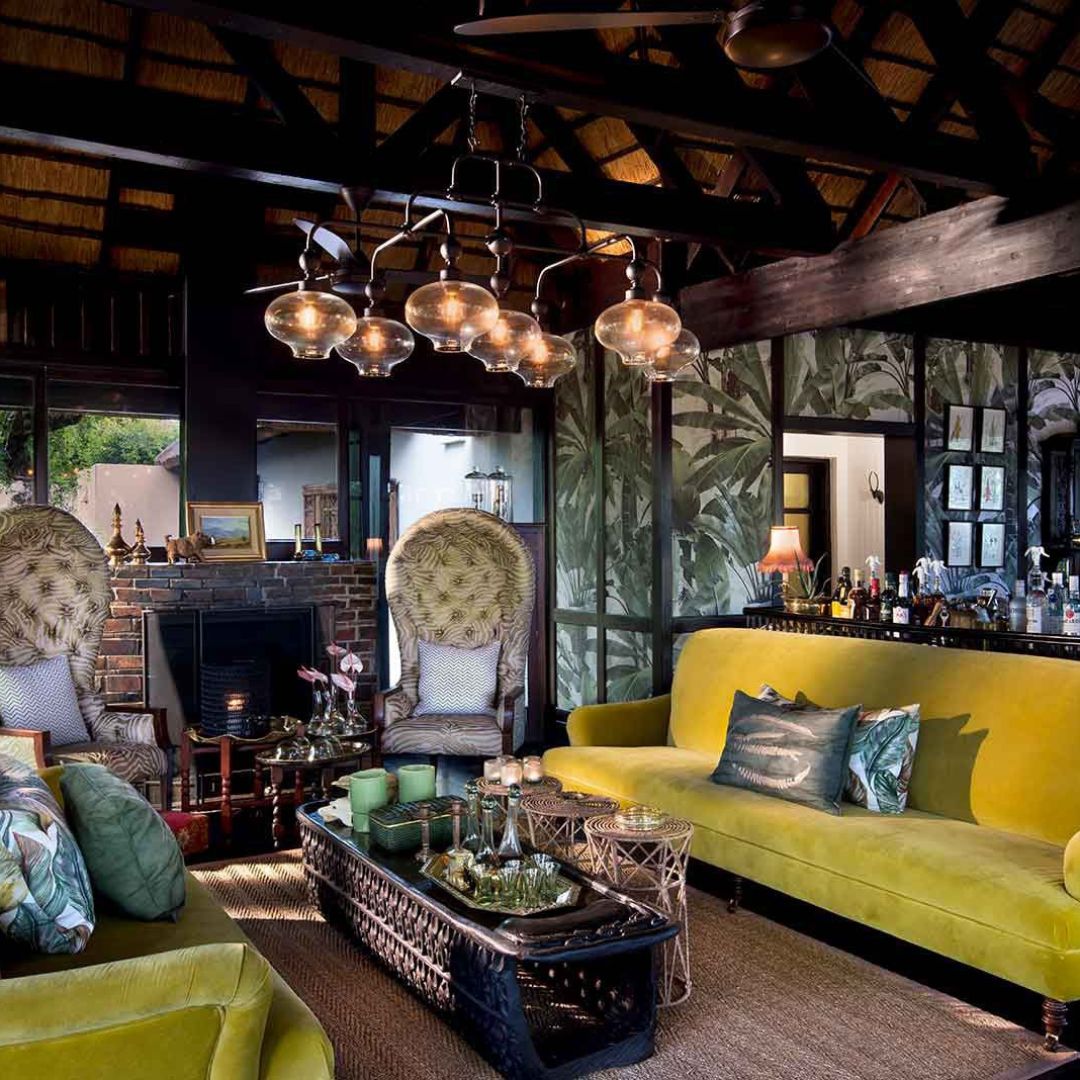 Considered one of the most beautiful lodges in the Phinda Game Reserve. Here you can also see the big 5 even though it is not near Kruger. This reserve is only 4 hours drive from Durban, or 2 hours drive from Richard's Bay. It's also very near Sodwana Bay in the Isimangaliso Wetland Park, which is a great spot for Scuba Diving. This means you can do an early morning dive and an afternoon game drive – and with some luck, you will see the big 5 and the big ocean 5 (Whales, Dolphins, Sharks, Seals, Penguins).
Phinda was the first game reserve I ever visited, my first ever safari back in 2001. I can say that my passion for South Africa, its wildlife, and this beautiful continent started here. I was very impressed by what I saw and I know that still to this day it impresses me every time. 
This &Beyond properties lodge in the Kwa-Zulu Natal province of South Africa, has a a world renowned standard of luxury. Their staff are incredibly friendly and gracious, you will feel like you belong here. One thing that I will always remember from my first visit was the encounter we had with a family of Cheetahs and thier cubs. It was quite incredible, keep in mind Cheetahs are hard to find, and also, not every private game reserve has cheetahs. So on top of the big 5 you can also see them here. 
Need some help planning Your Luxurious Big 5 Safari?
Book a FREE 30-minute consultation with German – for the perfect advice on where to stay, what to do, and how to get the best out of your travels.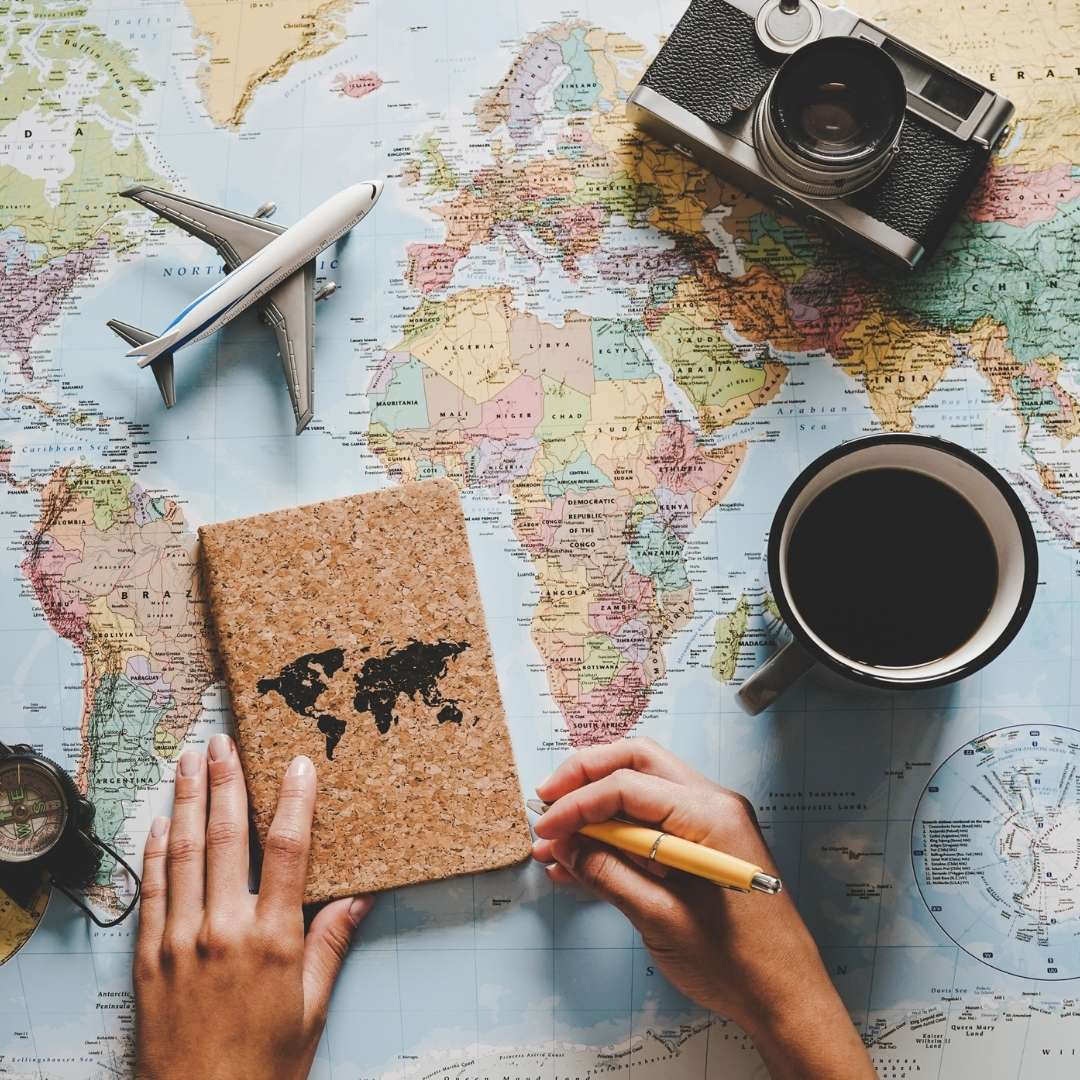 I was excited about my trip to Cape Town but was reluctant about going on a Safari on my own, however, German planned it all for me (and smoothly), and the whole experience has been one of the best (and for a frequent globe trotter like me) I have ever experienced! I will definitely be recommending German to anyone who has a mere interest in exploring Africa 🤎
Everything in this trip was PERFECT!!! All the people and the appointments on time, the people all very nice, and the Hotels all prepared to take us in the best way and wonderful experience. The besto of the best!!!!
German, es un gran profesional, cuida todos los detalles y la comunicación es super fluida y efectiva, adicional a eso es súper conocedor de todo lo referente a Sudáfrica, tiene los mejores contactos y las mejores alternativas, si duda es la mejor opción, cuando regresemos lo contactaremos sin pensarlo 02 veces.
Highly Recommended! Toda la experiencia con Nanan fue A1. Los hoteles nos sorprendieron, todos fueron espectaculares y la experiencia con gorilas 'once in a lifetime'! Si no tienen a Africa en su bucket list, se lo están perdiendo! Volvería a ir!
Rodolfo Alexander Bernal
2023-09-27
Egipto un destino que no podemos dejar de conocer, todo muy bien pensado y organizado, hoteles espectaculares, egiptólogos de primera, el crucero Historia en el Nilo totalmente recomendable, comida, atención y comodidad de primera, el hotel Cataract una joya a orillas del Nilo y el Marriot Mena House con la mejor vista de las pirámides, un viaje inolvidable. Gracias German!!!! Hasta nuestro próximo de viaje.
Carla Gallegos
2023-09-27
Egipto ha sido un viaje soñado de principio a fin. Desde el recibimiento, traslados, hoteles, crucero, guías y actividades. Cada detalle muy bien pensado, cuidando en todo momento la calidad de cada uno de los servicios. Gracias Nanan Travel!! Gracias Germán!!! por encargarte de estas inolvidables vacaciones !!
La comunicación con Germán desde un inicio excelente, dándome información importante para que nuestra experiencia sea única. El hotel Kapama en Kruger maravilloso, los safaris ni que decir y el spa un éxito! . Los tours en ciudad del Cabo con nuestro guía Gabriel lo máximo , super atento siempre. Super recomendado si estás pensando en un viaje a Sudáfrica.
Marixu Chocano
2023-09-18
Highly recommended! Loved my trip! Carefully curated by German according to my budget and expectations! He took care of us every step of the way, making sure we were having the best experience available! A really memorable trip!
Javier Echevarría
2023-09-18
Una experiencia fascinante e inolvidable. Y que bien se siente tener a un compatriota peruano facilitándonos todo.
Excellent service from start to finish. At first, they provided a range of travel plans for us to pick the one that accommodated best to our needs (All options were top notch!). Then he coordinated all the logistics (internal flights and transports, bookings with the hotels,…). During our trip, Mr. German was very attentive, reaching out periodically just to make sure everything was executed as planned. While at Cape Town, he even had the courtesy to meet us in person. Not to leave aside the fact that in all the hotels, he had personalized letter and details that made us feel very special. Overall, I would rate them 5 stars and I would recommended it to anybody that wishes to have a wonderful trip at the African continent. Looking forward to our next trip with NananTravel! 🙂