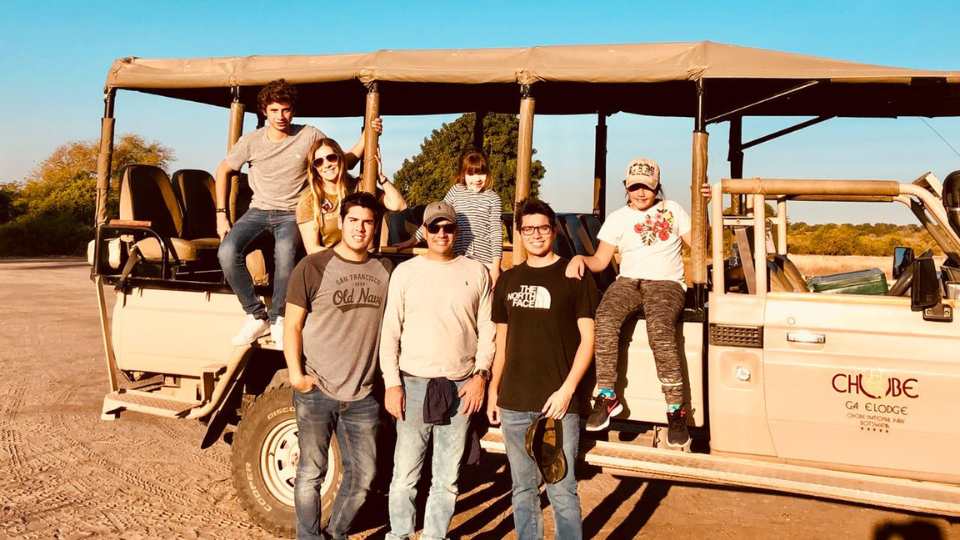 5 Family-Friendly Destinations in Africa for Adventure and Cultural Enrichment – Part 1
Blog post with #NANANtravel
Blog Posts
Africa, a continent of vast landscapes and vibrant cultures, offers an unparalleled experience for families seeking adventure and cultural immersion. The allure of Africa lies not just in its scenic beauty and wildlife, but in the rich tapestry of its cultural heritage, making it a perfect destination for families eager to explore, learn, and bond. With Nanan Travel, families can embark on a journey that promises not only the excitement of discovery but also the comfort and safety of expert planning.
Each destination in Africa has its own unique charm and offerings. From the waterways of Botswana's Okavango Delta, and the incredible desert scenery of Namibia, to the historical and beautiful destinations in South Africa, Africa is a mosaic of experiences waiting to be explored.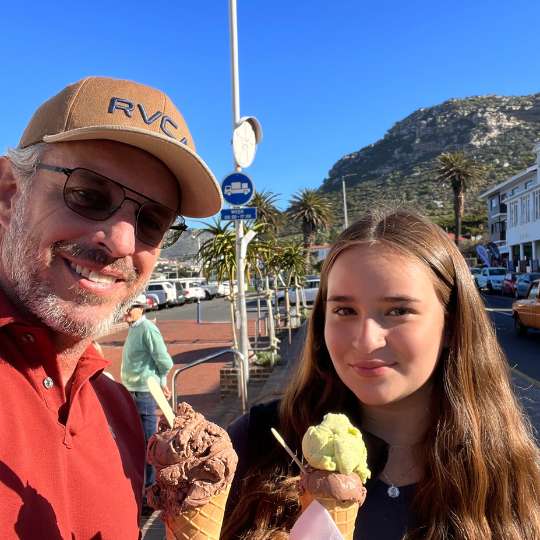 The continent's diverse ecosystems and cultures provide a natural playground for all ages, making it an ideal setting for educational and adventurous family trips. Whether it's witnessing the majesty of wildlife in their natural habitat or learning about local traditions and history, an African journey with Nanan Travel is an enriching experience that extends beyond the typical tourist paths.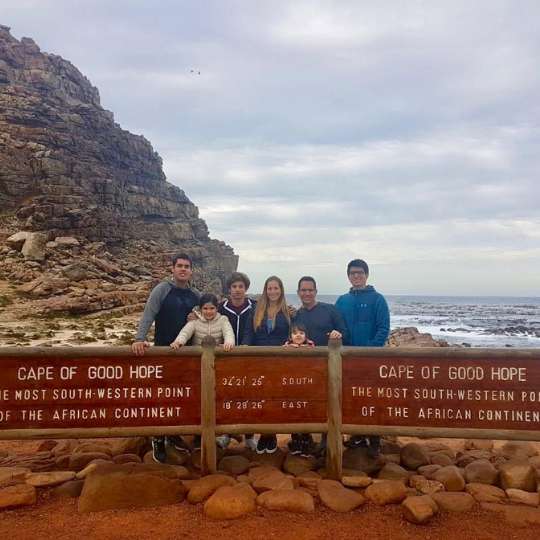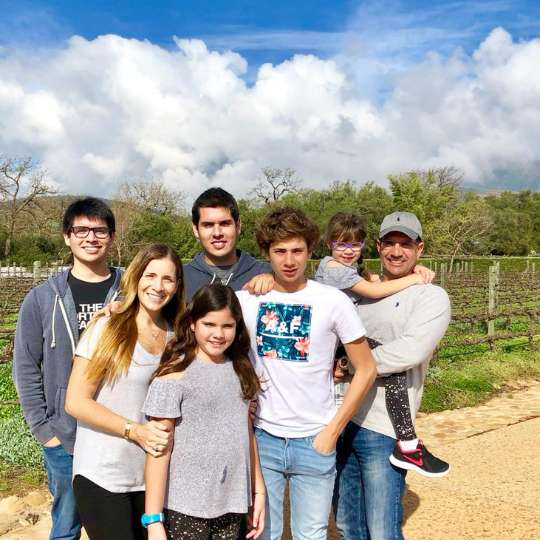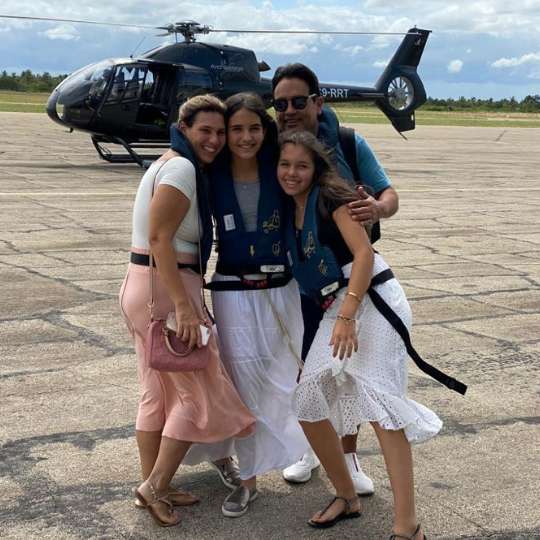 1. Okavango Delta and Makgadikgadi in Botswana – A Wilderness Retreat
The Okavango Delta in Botswana is a unique ecosystem where the river meets the Kalahari Desert, creating an oasis brimming with wildlife. This delta is not only a haven for majestic lions, elegant elephants, graceful giraffes, striking zebras, and elusive leopards, but also a place of serene beauty and cultural richness. Families can indulge in guided mokoro (canoe) trips, spot diverse wildlife, and engage in cultural interactions with local communities.
Accommodations in the Okavango Delta, such as North Island Okavango, Tuludi, Duke's Camp, and Sable Alley, offer luxurious safari experiences. These lodges provide exclusive amenities like private plunge pools and personalised butler service, immersing guests in the splendor of the surrounding landscapes. In the vast salt pan system of the Makgadikgadi Pans, Jack's Camp and San Camp are renowned for their exclusive and luxurious experiences, including game drives, bush walks, cultural interactions, and world-class stargazing opportunities.
Beyond safaris, Botswana offers activities like hot air ballooning over the Okavango Delta, scenic helicopter flights, traditional mokoro safaris, guided bush walks, and immersive cultural experiences with the indigenous San people. These activities allow luxury travelers to explore Botswana's natural beauty and rich culture from various perspectives, making it an ideal destination for families seeking a blend of adventure and cultural enrichment.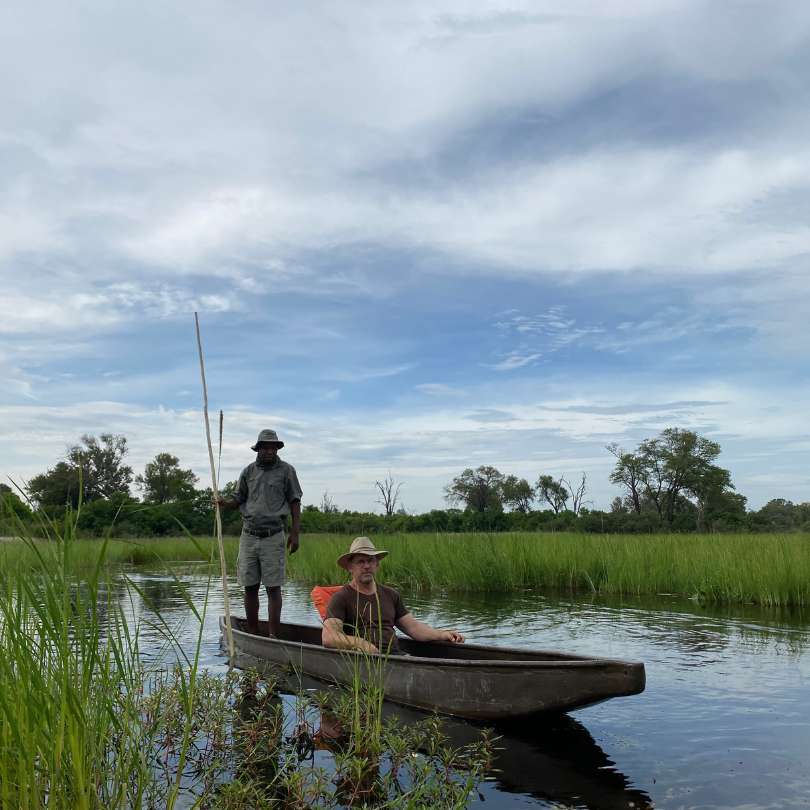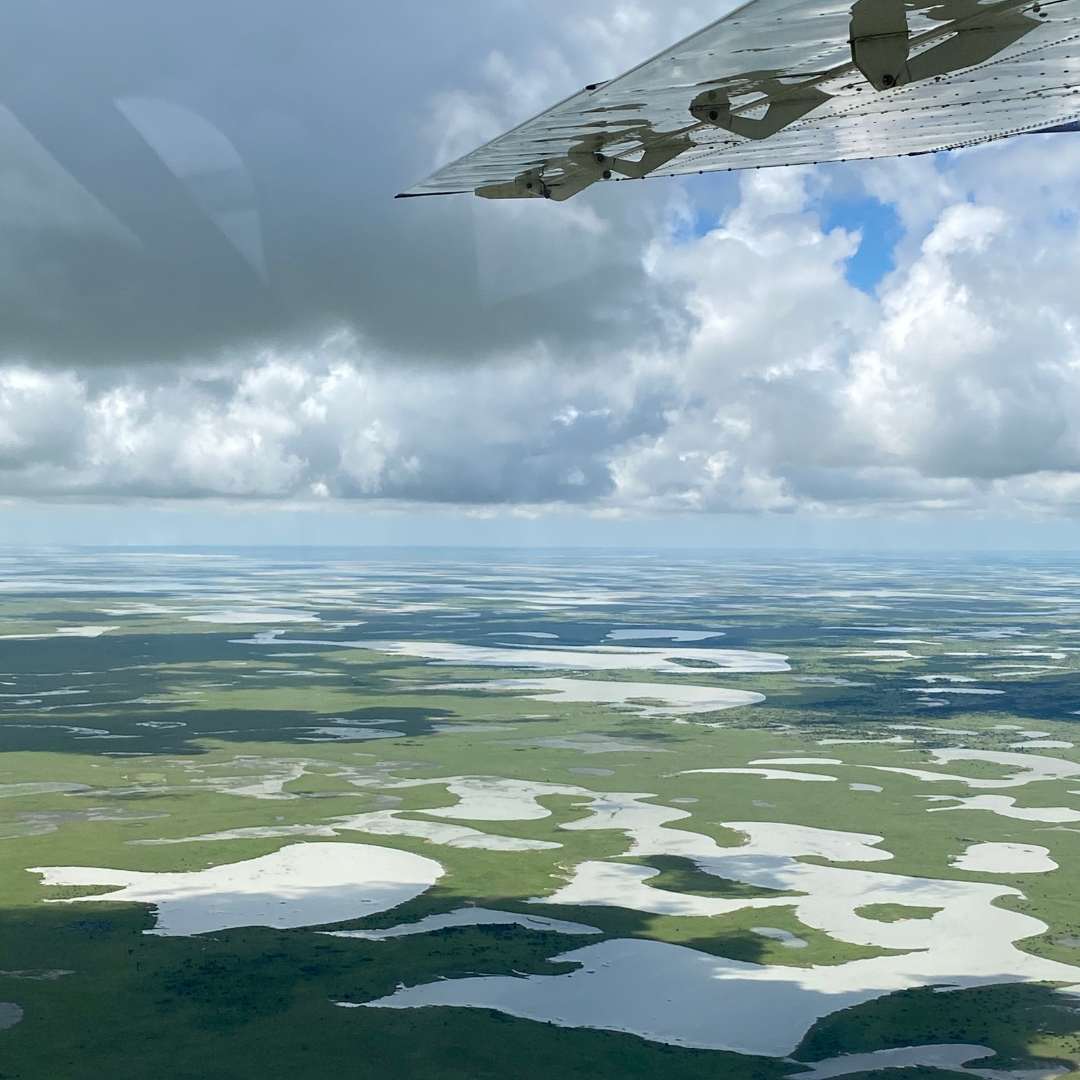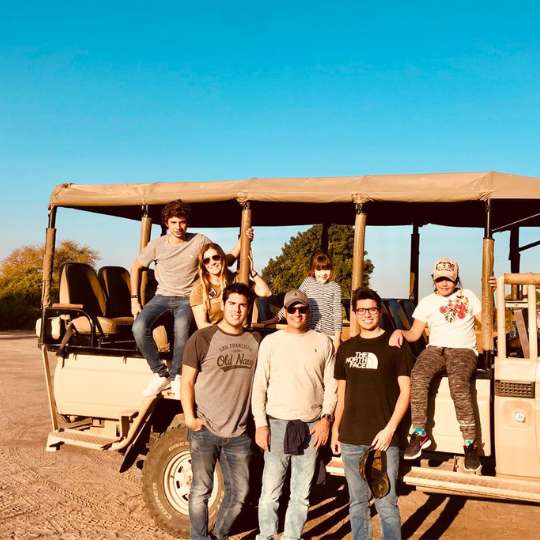 2. Vilankulos & Bazaruto Archipelago, Mozambique – Coastal Wonders
Mozambique is a destination that captivates with its pristine beaches and the spectacular Bazaruto Archipelago. In Vilankulos, families can explore vibrant markets and historical sites, immersing themselves in the local culture. The journey to Mozambique's coast reveals breathtaking landscapes and luxury at places like Machangulo, nestled between the Indian Ocean and Maputo Special Reserve. This resort offers a tranquil environment for snorkeling, fishing, or unwinding by the crystal blue waters​​.
Traveling further, families can discover the White Pearl Resorts, a hidden treasure with luxury suites providing stunning ocean views. Anvil Bay is also a fantastic beach resort that borders with Maputo National Park so there can be some game drives as part of your stay. Activities here include beach exploration, vibrant marine life encounters, and meals under the African sky. Vilanculos, the gateway to the Bazaruto Archipelago, offers luxurious stays at &Beyond Benguerra, Anantara Bazaruto, and Sussurro. These resorts feature world-class cuisine and activities like beach horseback riding and traditional dhow sailing​​.
The Bazaruto Archipelago, a UNESCO-protected marine reserve, is an underwater wonderland of coral reefs, tropical fish, and elusive dugongs. The blend of beach activities and safari experiences in Mozambique, especially when combined with a South African safari, offers families an unforgettable adventure. The combination of wildlife encounters and soothing Mozambican coastlines creates a perfect balance of excitement and relaxation.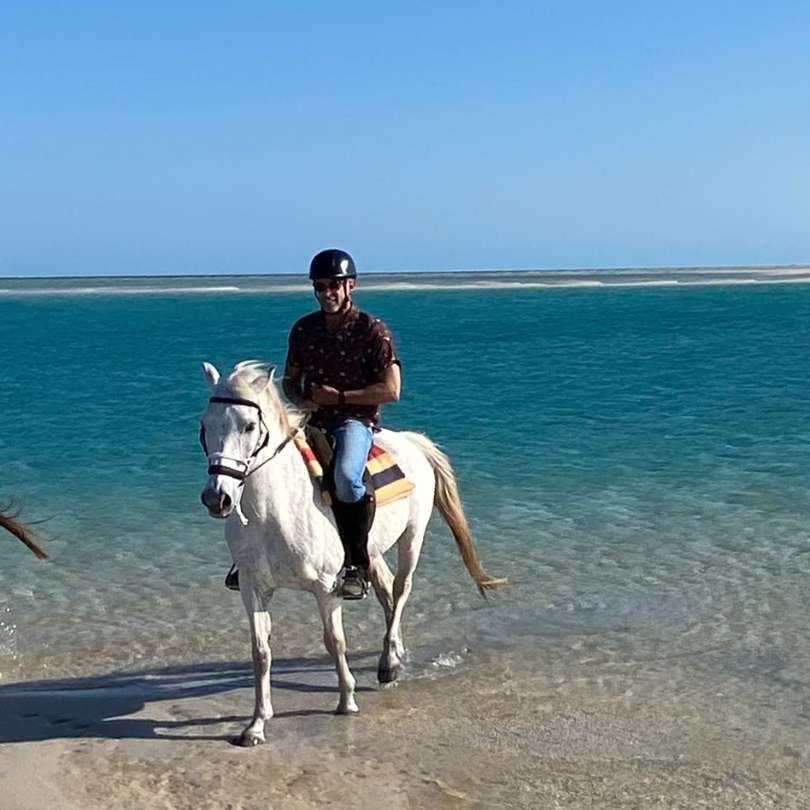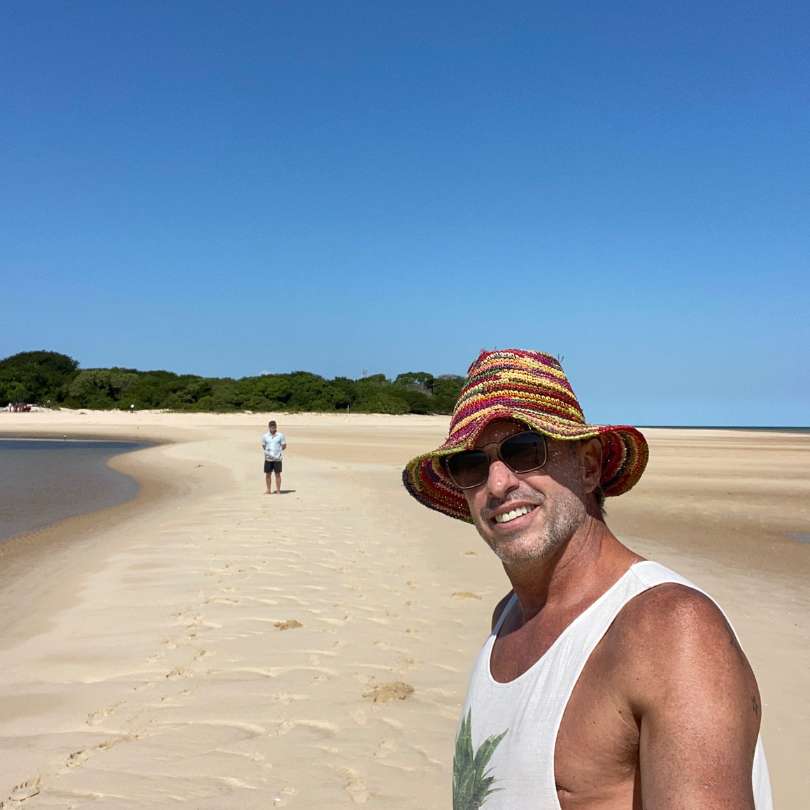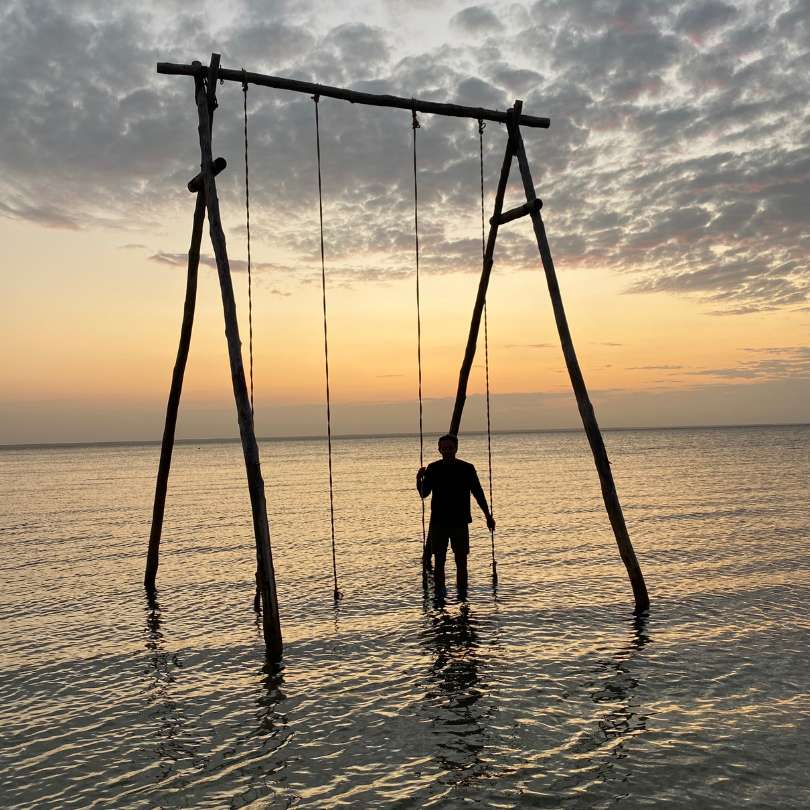 3. Victoria Falls, Zambia/Zimbabwe – Nature's Spectacle
Victoria Falls, straddling Zambia and Zimbabwe, is one of the world's most impressive natural wonders. February is a particularly fantastic time to visit, offering the perfect balance of water levels for both witnessing the falls' power and engaging in thrilling activities. Known as Vic Falls, this destination transforms into an adventure lover's paradise, especially during the low river season, offering white water rafting, high-speed boat rides, bungee jumping, zip-lining, and the giant swing. Visitors shouldn't miss the stunning views and delicious food at The Lookout Cafe​​.
For a serene experience, The Elephant Cafe offers a unique opportunity to get close to elephants. A minimum stay of two nights is recommended to fully immerse in the wonders of Vic Falls, including a helicopter flight over the falls and various activities​​.
Accommodation options near the falls include the luxurious Royal Livingstone Hotel, providing proximity to the falls. For extended stays, the exquisite Royal Chundu Lodge, located upriver, offers unique activities and a variety of experiences to enhance your visit to this natural marvel.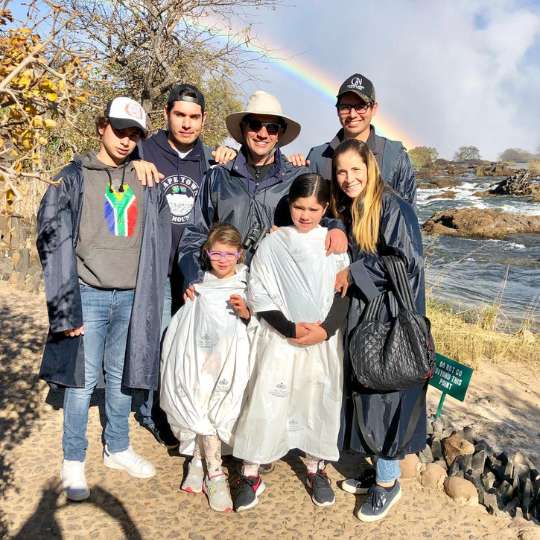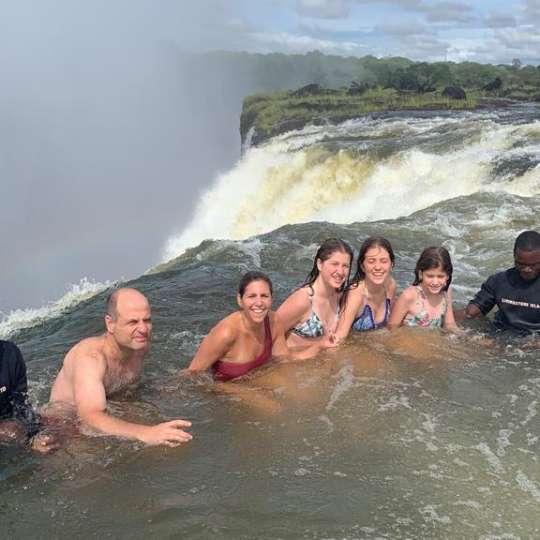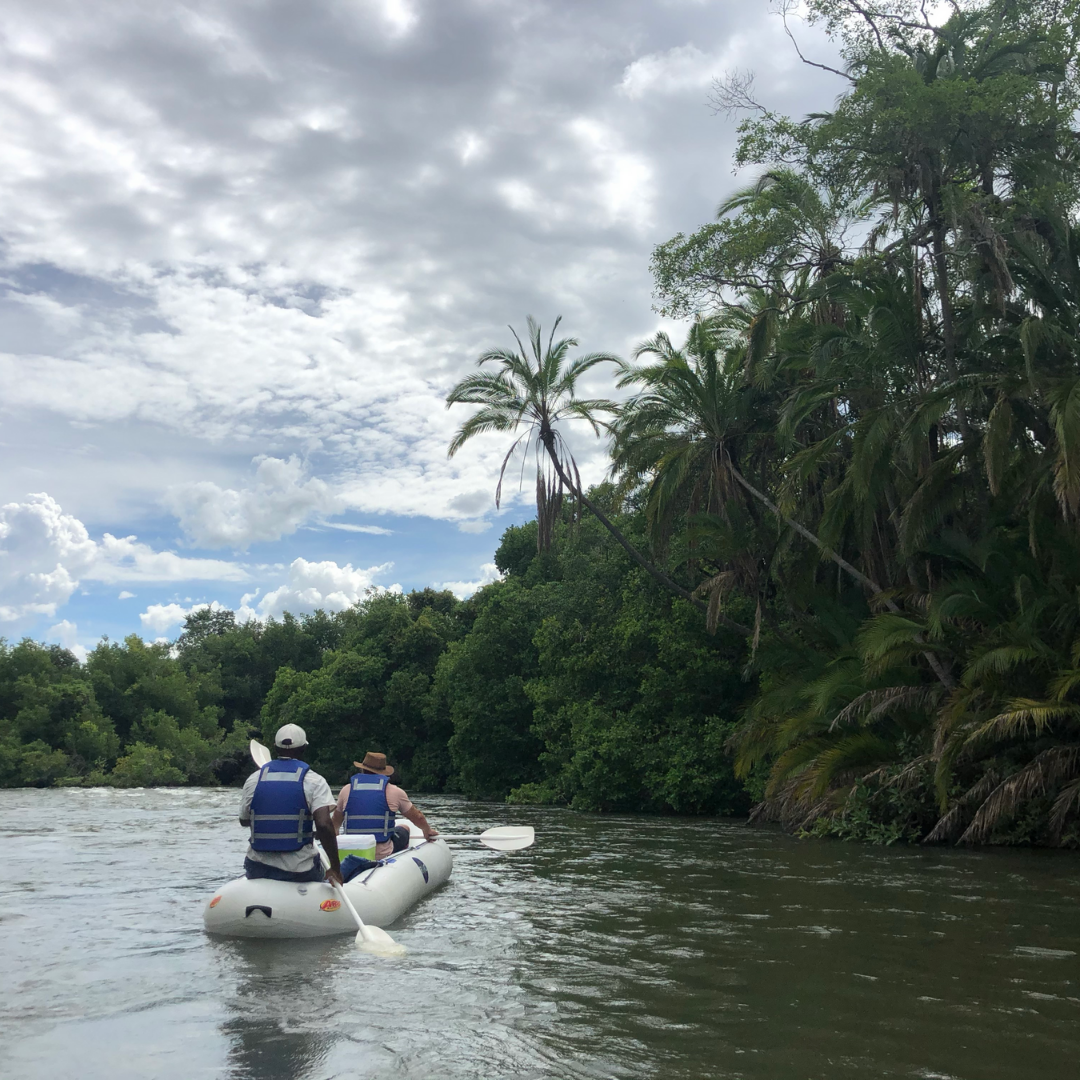 4. Cape Town & Madikwe Game Reserve, South Africa – A Contrast of Scenery and Wildlife
South Africa presents a delightful blend of urban excitement and wildlife encounters. Cape Town, with its iconic Table Mountain, Robben Island, and the Cape of Good Hope, is a hub of cultural and scenic beauty. For accommodation, consider the Pod Hotel or The Marly Hotel, both near the beach and ideal for families who enjoy the ocean. The Winchester Hotel offers a prime location between the city and beaches. For those preferring city stays, La Botessa, Gorgeous George, and Camissa House offer luxurious accommodations with stunning views.
The Madikwe Game Reserve, a malaria-free zone, is perfect for family safaris. It offers close encounters with the Big Five and educates about conservation. For an extended exploration, consider a road trip along the Garden Route, ending with a safari near Port Elizabeth. Alternatively, for a more exclusive safari experience, lodges like Royal Melawane, Singita, Earth Lodge, and Saseka in the Kruger National Park area offer unparalleled luxury and wildlife encounters.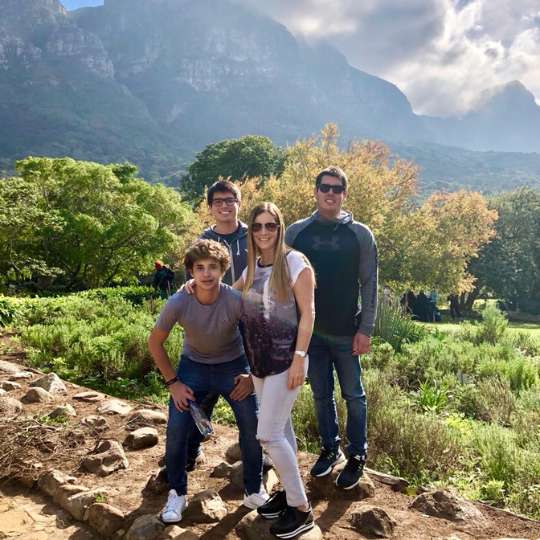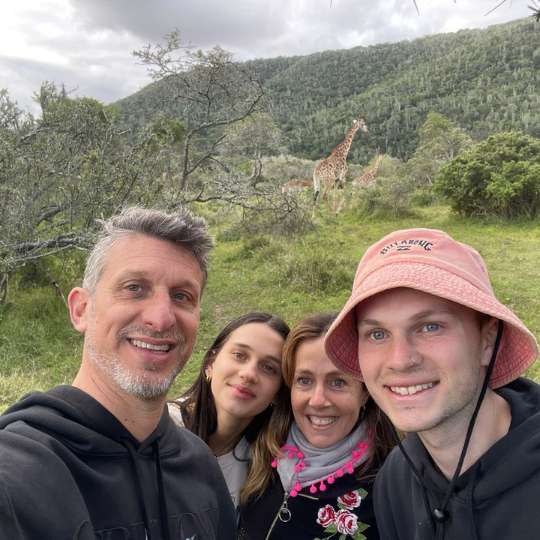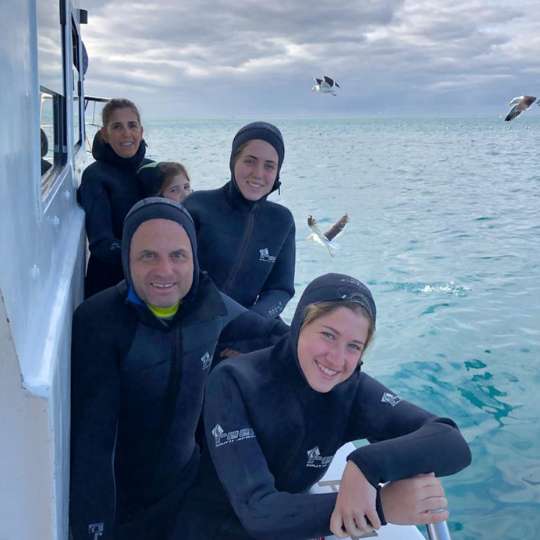 5. Maasai Mara, Kenya – A Cultural and Wildlife Encounter
The Maasai Mara, a cornerstone of Kenyan safari experiences, offers families an unforgettable adventure amidst its famed wildlife and rich cultural heritage. Renowned for its abundant wildlife, including the Big Five, the Mara is also home to the Maasai people, whose local traditions and sustainable living practices offer a unique cultural insight.
For a luxurious stay in Kenya and the Maasai Mara, consider the following accommodations:
Hemingways Nairobi: An opulent hotel in Nairobi with colonial-style decor, featuring a library, bar, restaurant, swimming pool, and spa.
Giraffe Manor: A unique retreat in Nairobi where guests can interact closely with Rothschild giraffes.
Ol Tokai: Situated in the Maasai Mara National Reserve, offering stunning views of the Mara River and savannah with a pool, spa, and library.
Angama Mara: A sumptuous camp in the Masai Mara National Reserve, known for its panoramic views, spacious tents with private decks, and a restaurant.
Elewana Tortilis Camp: Located in the Masai Mara National Reserve, this luxurious camp offers exclusive experiences with spacious tents, a pool, spa, and restaurant.
Tulia Lodge Boutique Hotel & Spa: Set in Tsavo West National Park, offering immersive African bush experiences with spacious suites, a pool, spa, and restaurant.
Olonana by Sanctuary lodges: An exclusive hideaway in the Masai Mara National Reserve, ideal for families and couples, featuring game drives, bush walks, and hot air balloon rides.
Bateleur by &Beyond: Located in the Kichwa Tembo private concession, offering intimate safari experiences with cultural interactions with the Maasai people.
Kichwa Tembo, by &Beyond: Set in the Mara Triangle, this camp offers a unique safari experience with game drives and bush walks.
These luxury accommodations provide families with a blend of adventure, relaxation, and cultural immersion, making the Maasai Mara a truly enriching destination. Kenya also offers incredible beach resorts on it's Indian Ocean coast so that is something to keep in mind.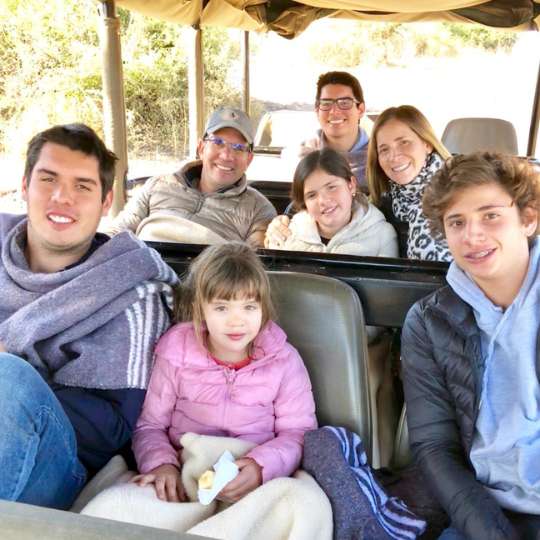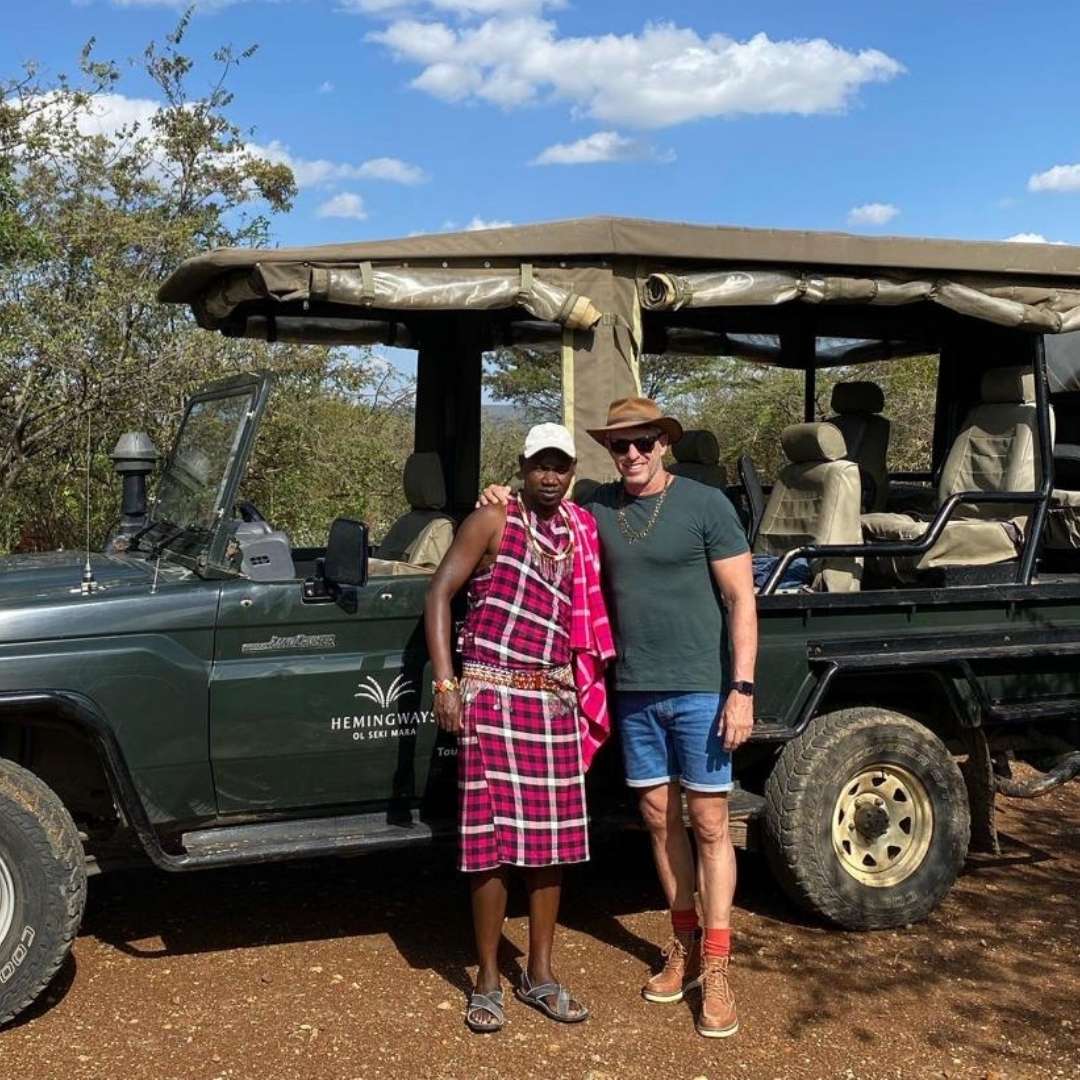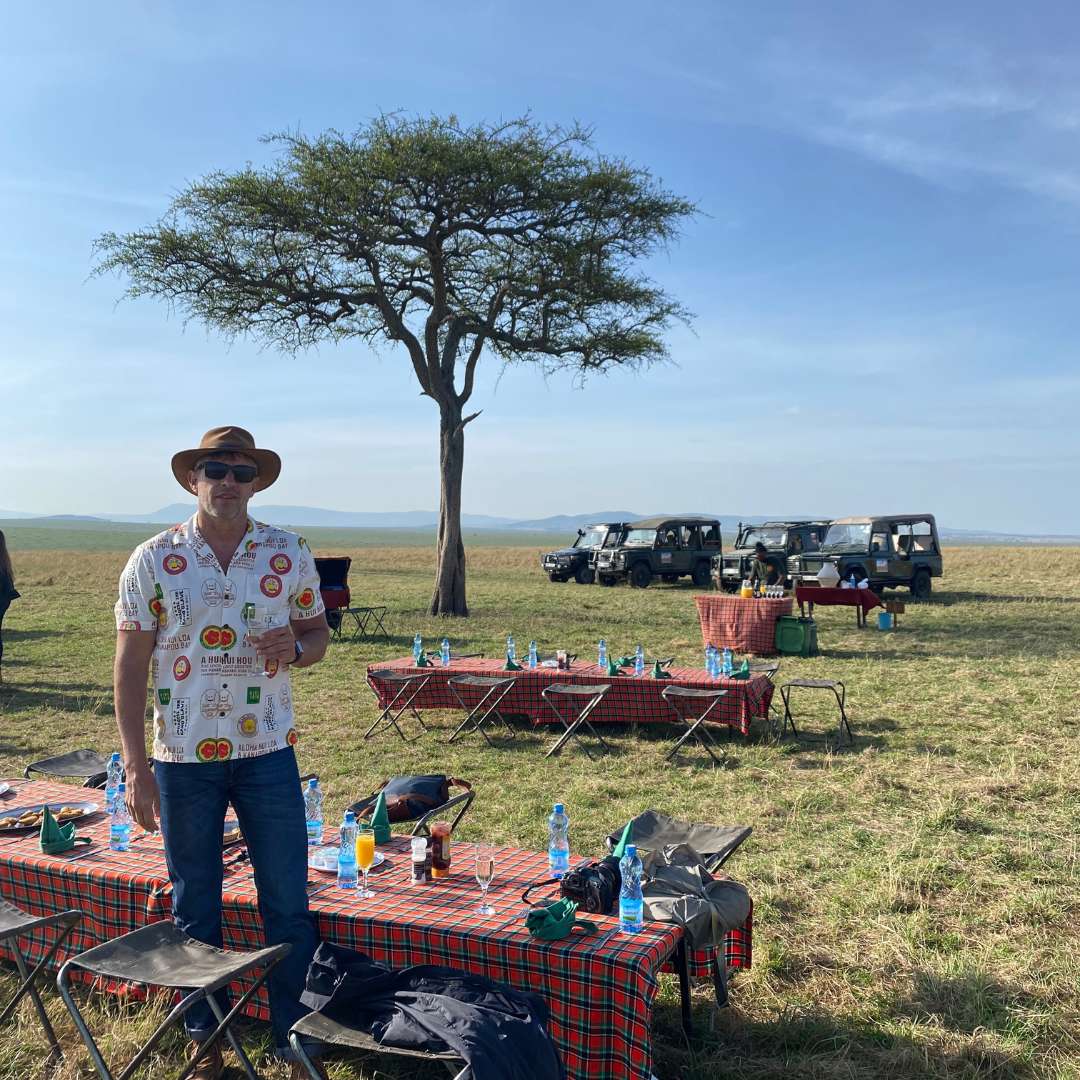 Africa, a continent of immense diversity and beauty, offers an array of experiences ideal for families seeking both adventure and cultural depth. From the majestic wildlife of the Maasai Mara to the serene vineyards of South Africa, each destination promises not just a vacation, but a transformative experience.
Discover the ultimate luxury combination of a South African wine safari. Immerse yourself in the splendor of the Cape Winelands, enjoy exquisite wines, and then embark on a thrilling safari to witness Africa's iconic wildlife. This seamless blend of culture, nature, and luxury is what makes an African journey with Nanan Travel truly special.
Ready to experience the best of both worlds?
Contact German to start planning your unforgettable African adventure today. Let's guide you through a journey that's not just a getaway but a life-changing experience.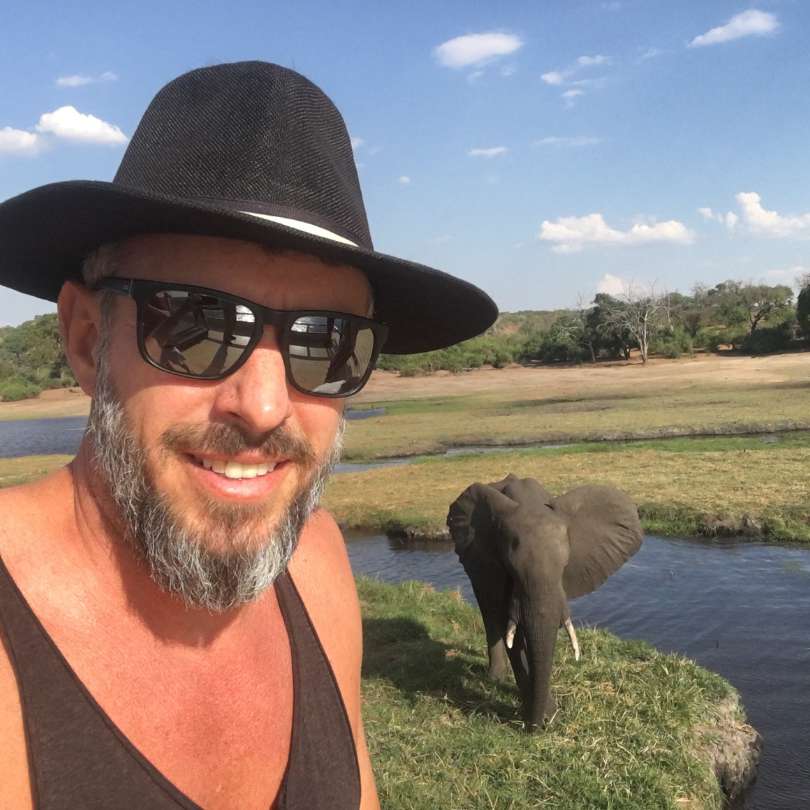 I was excited about my trip to Cape Town but was reluctant about going on a Safari on my own, however, German planned it all for me (and smoothly), and the whole experience has been one of the best (and for a frequent globe trotter like me) I have ever experienced! I will definitely be recommending German to anyone who has a mere interest in exploring Africa 🤎
Everything in this trip was PERFECT!!! All the people and the appointments on time, the people all very nice, and the Hotels all prepared to take us in the best way and wonderful experience. The besto of the best!!!!
German, es un gran profesional, cuida todos los detalles y la comunicación es super fluida y efectiva, adicional a eso es súper conocedor de todo lo referente a Sudáfrica, tiene los mejores contactos y las mejores alternativas, si duda es la mejor opción, cuando regresemos lo contactaremos sin pensarlo 02 veces.
Highly Recommended! Toda la experiencia con Nanan fue A1. Los hoteles nos sorprendieron, todos fueron espectaculares y la experiencia con gorilas 'once in a lifetime'! Si no tienen a Africa en su bucket list, se lo están perdiendo! Volvería a ir!
Rodolfo Alexander Bernal
2023-09-27
Egipto un destino que no podemos dejar de conocer, todo muy bien pensado y organizado, hoteles espectaculares, egiptólogos de primera, el crucero Historia en el Nilo totalmente recomendable, comida, atención y comodidad de primera, el hotel Cataract una joya a orillas del Nilo y el Marriot Mena House con la mejor vista de las pirámides, un viaje inolvidable. Gracias German!!!! Hasta nuestro próximo de viaje.
Carla Gallegos
2023-09-27
Egipto ha sido un viaje soñado de principio a fin. Desde el recibimiento, traslados, hoteles, crucero, guías y actividades. Cada detalle muy bien pensado, cuidando en todo momento la calidad de cada uno de los servicios. Gracias Nanan Travel!! Gracias Germán!!! por encargarte de estas inolvidables vacaciones !!
La comunicación con Germán desde un inicio excelente, dándome información importante para que nuestra experiencia sea única. El hotel Kapama en Kruger maravilloso, los safaris ni que decir y el spa un éxito! . Los tours en ciudad del Cabo con nuestro guía Gabriel lo máximo , super atento siempre. Super recomendado si estás pensando en un viaje a Sudáfrica.
Marixu Chocano
2023-09-18
Highly recommended! Loved my trip! Carefully curated by German according to my budget and expectations! He took care of us every step of the way, making sure we were having the best experience available! A really memorable trip!
Javier Echevarría
2023-09-18
Una experiencia fascinante e inolvidable. Y que bien se siente tener a un compatriota peruano facilitándonos todo.
Excellent service from start to finish. At first, they provided a range of travel plans for us to pick the one that accommodated best to our needs (All options were top notch!). Then he coordinated all the logistics (internal flights and transports, bookings with the hotels,…). During our trip, Mr. German was very attentive, reaching out periodically just to make sure everything was executed as planned. While at Cape Town, he even had the courtesy to meet us in person. Not to leave aside the fact that in all the hotels, he had personalized letter and details that made us feel very special. Overall, I would rate them 5 stars and I would recommended it to anybody that wishes to have a wonderful trip at the African continent. Looking forward to our next trip with NananTravel! 🙂