These are the 6 least crowded national parks for an African safari that promise a truly different experience.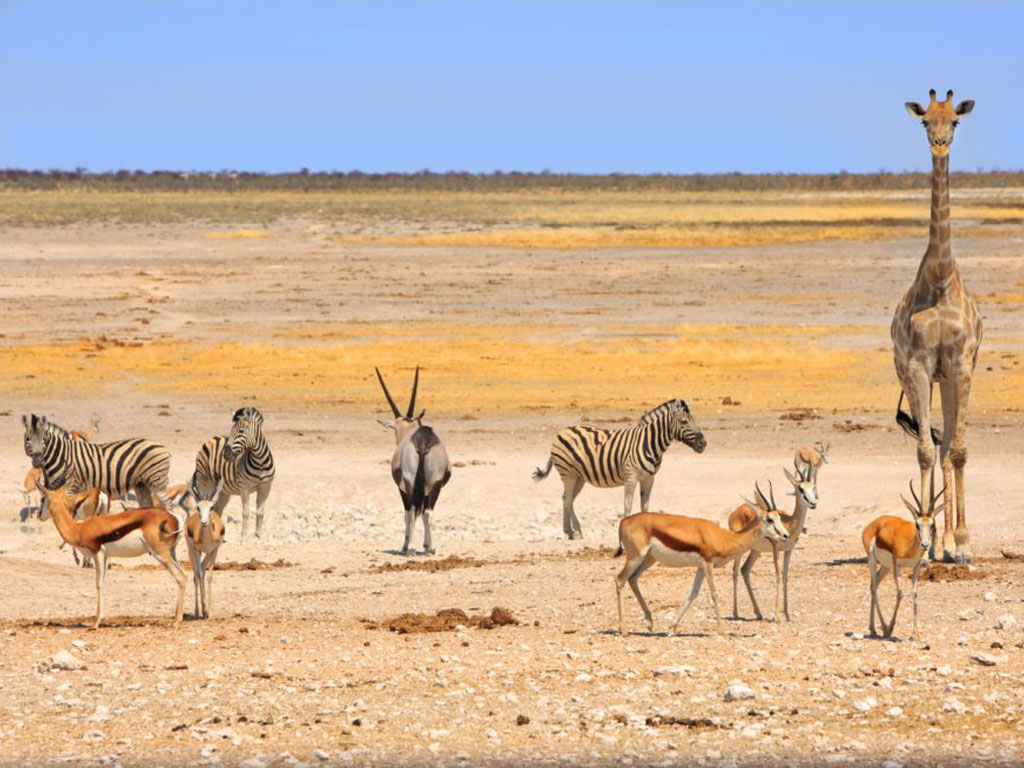 Africa has a large number of national parks where you can go on safaris, with different scenarios, ecosystems, and very varied fauna. You can start with the most popular safaris in Africa, here we tell you more: The 6 most popular national parks to make a safari in Africa. Or you can also visit the national parks with less popularity, but that does not mean that they are less wonderful, only that they are not as famous.
Many of these parks have a great advantage since they do not usually have the same level of public attendance as other parks such as the Maasai Mara or the Kruger National Park, so your walk in this area can feel more personalized and less touristy.
If you are interested in getting to know them, here are 5 lesser-known national parks in Africa, they will give you a different experience: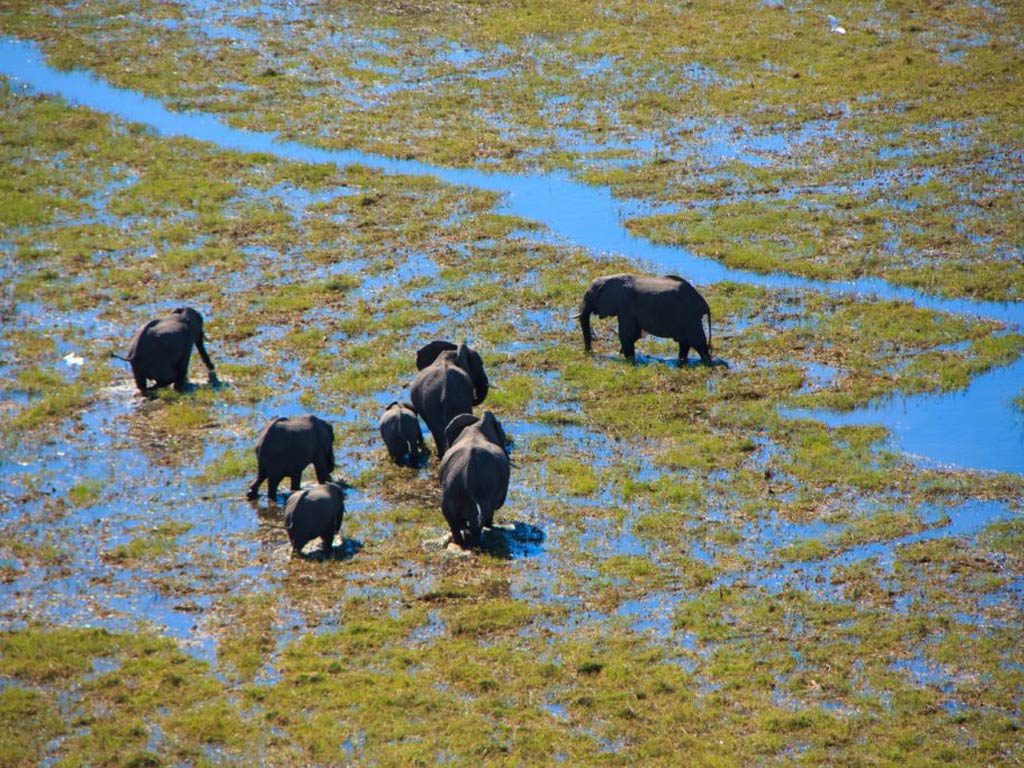 1. Safari in the Okavango Delta
This is not a safari to see wild animals in large numbers, but to see them in a different and unusual setting: the Okavango Delta. This is located in Botswana, southern Africa. This place has lagoons, channels, islands, and the Okavango river, which does not end at sea, but reaches the sands of the Kalahari desert, an unusual phenomenon of nature.
This route can only be done in a mokoro, which is a kind of canoes or canoes typical of the place. Here you can also see crocodiles, elephants, hippos, antelopes, zebras and lions, but not of any kind; They are bigger and stronger lions, in addition to being the only ones of their kind that have great swimming abilities since they have had to adapt to the characteristics of this flooded and muddy landscape.
The best season to do this safari is from May to November.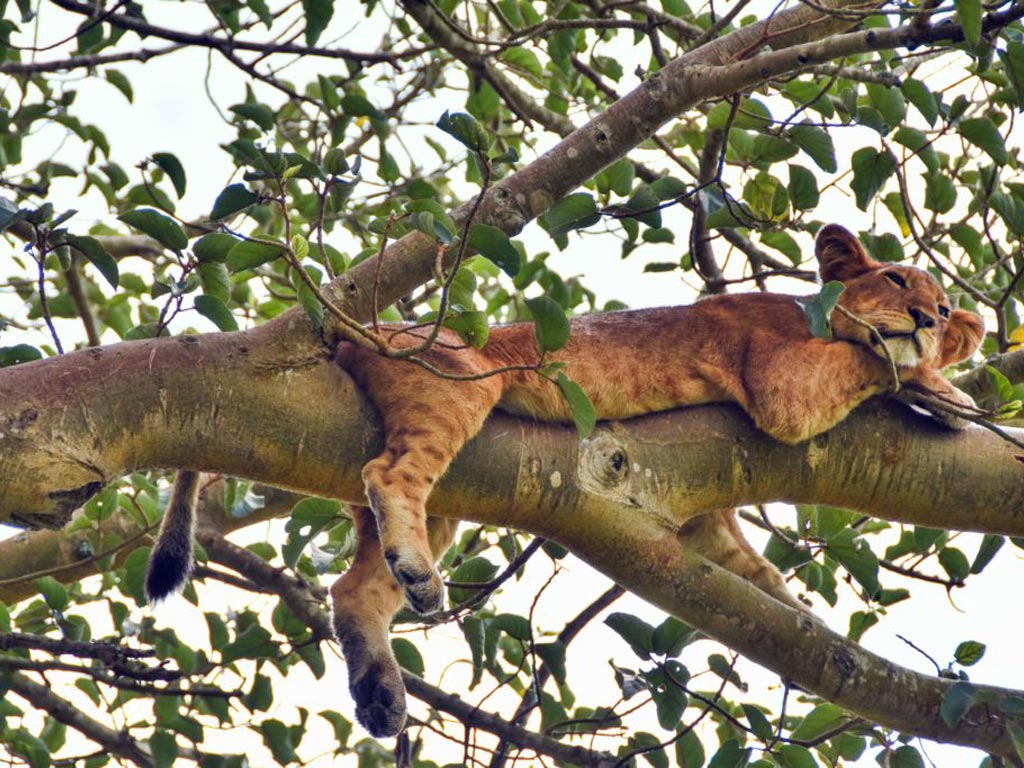 2. Safari in Queen Elizabeth National Park in Uganda
In Uganda, you will not only find safaris to see gorillas but here you can also meet the Big 5, especially their lions, which are the only ones that can climb trees to rest during the hottest hours.
Its landscape is very varied since it has forest, savanna, swamps, wetlands, and even some areas with volcanic characteristics.
Another of its attractions is to take a boat tour of the Kazinga Canal and see much of its 95 species of mammals and 600 species of birds.
Although any time is good to visit this park, its terrain is more accessible during the dry season, from December to February or from June to September.

3. Safari in the Etosha National Park in Namibia
The best safari in Namibia is the one in the Etosha National Park, one of the most unique, since it is a very desert area, but recognized for its large number of "waterholes" or pools of water, where animals usually gather to drink water. And they can be seen in all their splendor, especially rhinos and other types of mammals, large predators, and a great diversity of birds, can you imagine this scene?
Any season of the year is ideal to visit Etosha, however, the best time to see the animals more easily, is in the dry season, between April and October, where animals accumulate in pools of water.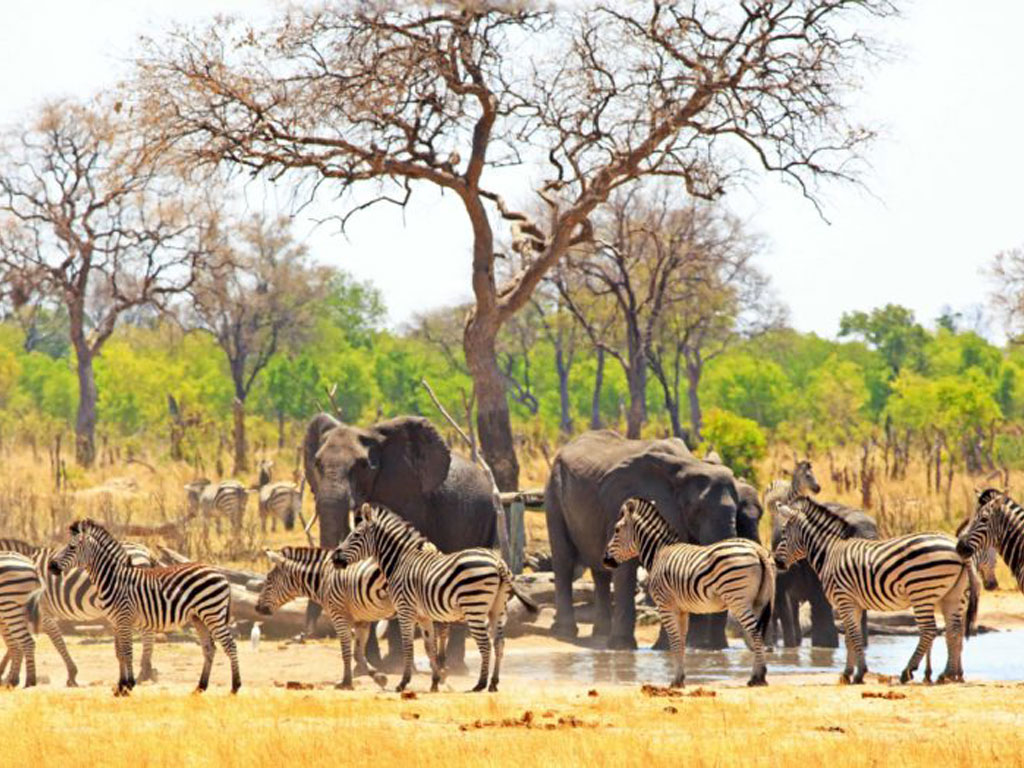 4. Hwange National Park in Zimbabwe
One of the best places for a safari in Zimbabwe is undoubtedly the Hwange National Park, the largest wildlife reserve and protection area in the place.
It has a large population of elephants, antelopes, hyenas, and it is also possible to see lions and other large predators. On the other hand, not being one of the most popular national parks in Africa, one of the advantages is that they are not as crowded and you can feel it almost like a private trip.
Another attraction of the Hwange is that it has some very interesting attractions very close, such as Victoria Falls and the stone city of Great Zimbabwe.
The best time to visit Hwange is between May and October, where the amount of vegetation decreases and it is easier to better see the animals that gather around water holes. Many of these are artificially filled.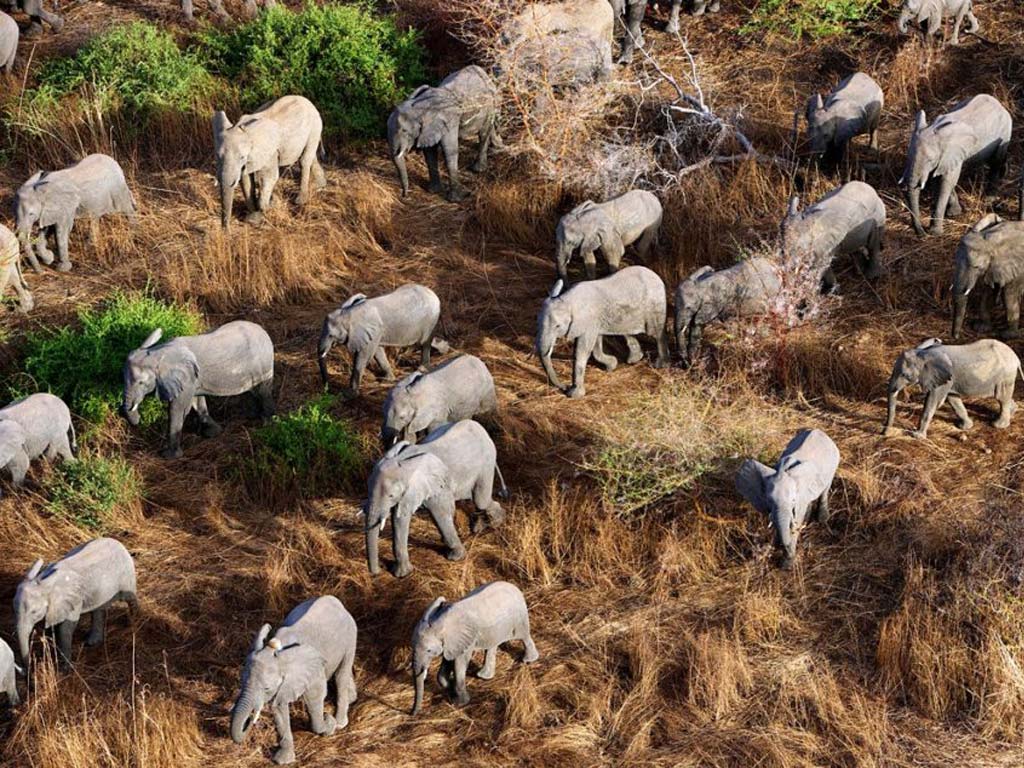 5. The Zakouma National Park in Chad
If you are looking for a new and interesting destination for safaris, then consider visiting the Zakouma National Park in the Salamat region in south-eastern Chad.
This is considered the last intact ecosystem in the Central African Savannah and one of the best trips for 2020 according to National Geographic.
It is an area that was under siege for a long time, due to poaching. Now, however, with the help of a non-profit organization: African Parks, it has managed to regain its potential and the survival of many species, such as that of elephants and giraffes.
The most attractive thing of this reserve is the natural spectacles that its fauna performs, such as seeing millions of quela birds taking flight at dawn or seeing elephants walking in large herds.
Although this is one of the least known safaris in Africa, it is attractive for being a less-traveled route and almost unexplored by travelers.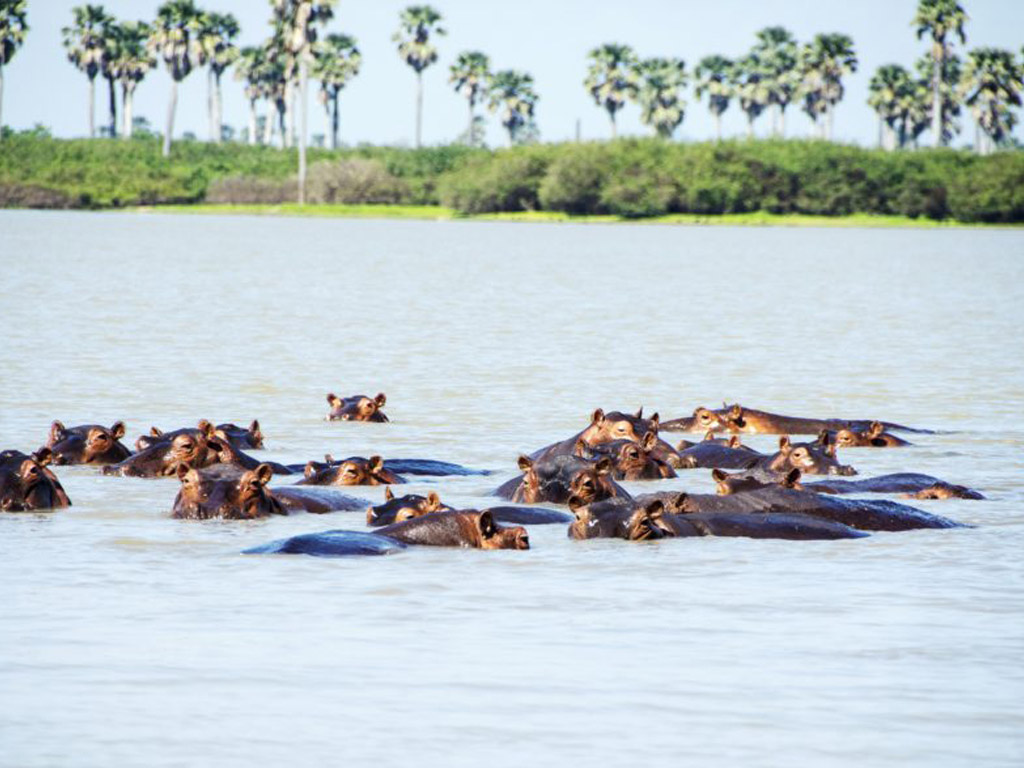 6. Parque Nacional Selous en Tanzania
Selous was named after Frederick Courteney Selous, a famous hunter and conservationist. This national park has an area of more than 50 thousand square kilometers, making it one of the largest conservation areas in the world, plus here is a third of all the wildlife that exists in Tanzania.
In Selous you can navigate the Rufiji River, the longest in Tanzania, and observe its wide variety of wild species, such as: crocodiles, hippos and elephants bathing in the river. You can also continue the safari in 4×4 to go in search of lions, cheetahs, muzzle hunters, giraffes, buffalo wildebeests, impalas and much more. Without a doubt, one of the most complete safaris.
Even though the number of visitors has grown in recent years, Selous is still one of the least congested safaris, a comparison of the safaris found in northern Tanzania, so you can enjoy it with ease.
Would you like to visit these African safaris? Then contact us to organize your trip in the most personalized way possible. Send us a WhatsApp to +27767687708 or an email to [email protected] and we will reply to you shortly.
Thank you German for organising an unforgettable trip, your flexibility and the fact that you were on top of everything making sure everything went marvellously, I hope I can come back soon to see more! #GermanKnows
Yessica Flores Camborda
Peruvian
Unfortunately I was not able to travel with German to South America but he did provide the best touring and personalized service in Cape Town. Would highly recommend to anyone, for anywhere, at any time! Thanks an epic trip German!!
Jack Herman
USA
Excellent Organisation, Beyond our expectations! Thank you German!!
Salvador Rodriguez
Peruvian
He organised 10 to 28 friends of mine in Cape Town (#30Peruvians)… they definitely showed them the best of the city, the wine lands and a Safari!… Thank you very much German!
Fico Pastor
Peruvian
They organised our trip to Cape Town and everything was incredible, we did everything and it was all A1 a truly unique and unforgettable experience. Thank you German. Blindfolded the best option to get to know South Africa.
Tera Ascuna
Peruvian
The best way to see and fall in love with Africa! Thank you German for your advice and recommendations!
Vanessa Luna