Safaris, amazing wild  flora and fauna, stunning waterfalls, adventure sports, paradisiacal beaches, are just some of the wonders that you can see and experience in South Africa.
Are you looking for a really different vacation? Traveling to South Africa is all you need. Here you can observe and admire wildlife on a safari, visit fantastic vineyards and taste some of the best wines in the world or do adventure sports at all levels.
If you do not know where to start, we recommend 10 unmissable ways  to enjoy your trip to South Africa to the fullest. Our experience in Nanan Travel guiding travelers in search of new adventures in a personalized way, allows us to give you the best information and tips for your first time in South Africa or perhaps your second time or third or …
What to visit and do in South Africa?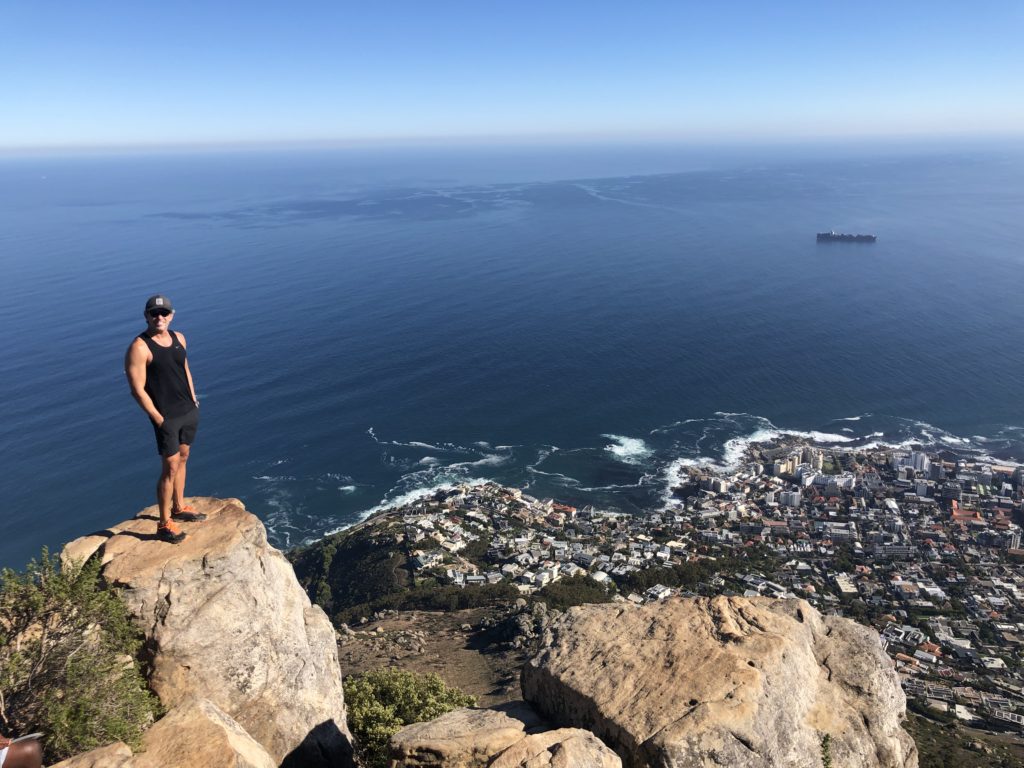 If you want to have a breathtaking view of the entire Cape Town and the coast, this mountain is the ideal point. It is known as the Lion's Head because the rock formation on the top form a crouching lion. Some say it is also because in the days of the colonizers, the mountain was home to a pride of lions that terrorized the settlers.
Reaching the top does not require a good physical condition, but it is not a walk in the park either. Depending on your fitness it can take between 40 minutes to an hour and a half to climb, the time you stay at the top will depend on you. Of course, carry water for the hike.
If you are going up to see the sunset, take some warm clothing; as soon as the sun goes down the temperature drops. If it is very windy, we recommend not going up, you can do it another day.
And if you made it to the top, look for the rock where everyone takes a photo, it's one of the most photographed sites on Instagram, and the views are great!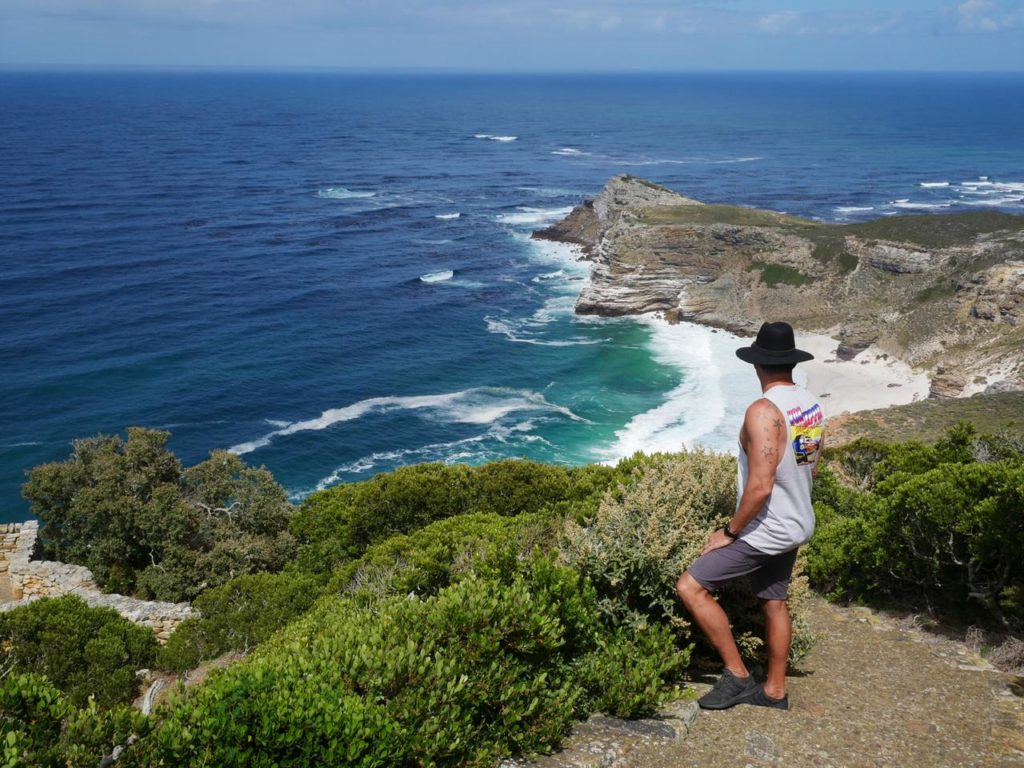 It is a nature reserve located in the Table Mountain National Park, a World Heritage Site. These are stone mountains at about 200 meters above sea level. You can go hiking or mountain biking and enjoy the incredible views when you reach the top or you can also opt for a helicopter flyby to enjoy an aerial view of this magnificent reserve. In this reserve you can find the famous Cape of Good Hope and there are many beautiful beaches to visit.
Many think it is the southernmost point in Africa, but this title really belongs to its neighbor Cape Agulhas, 250 kilometers away, which is not as famous as Cape Point.
As a tip we recommend that you bring some warm clothing as it is generally very windy. When you go, you might  get lucky and see some ostriches, there are many around this area.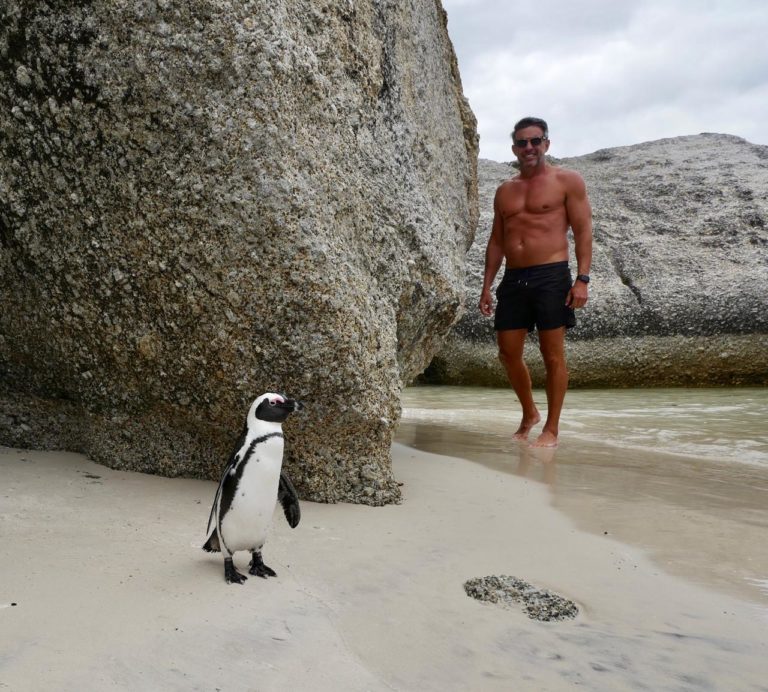 3. Boulders Beach, Penguin colony
On this beach you will find a colony of African penguins that have populated this place since 1982. You will be able to walk among the nests until you reach the beach where they are all gathered. The beach has the perfect name since it is full of these huge  Boulders.
There is a smaller beach to which, by paying a small sum, you can literally enter and swimm with penguins, beware that they do not let you touch them, but they will swim around you and the truth is that it is a spectacle to see them swim.
Before you go, find out how the tide is. It is not good to go at low or high tide, when it is a little more than half low it is best. Don't leave your swimwear at the hotel!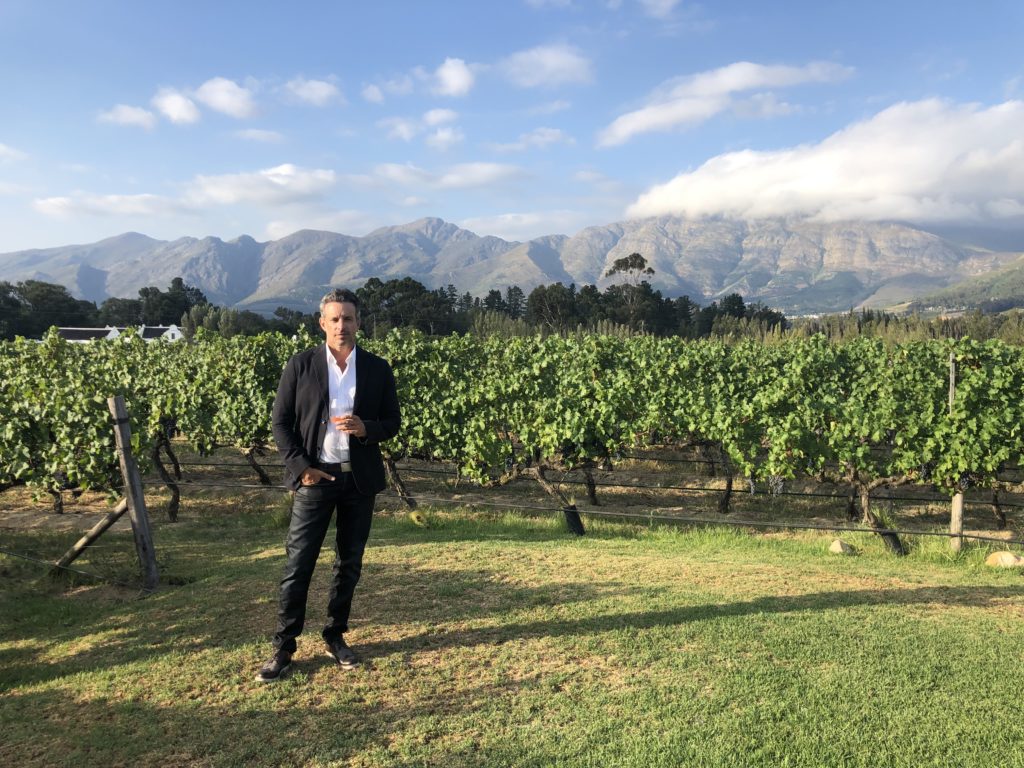 4. Franschhoek and Stellenbosch
If you want to enjoy some of the best wines in South Africa, these are two mandatory stops.
Franschhoek (French corner) is known as the "gourmet" capital of South Africa. Its vineyard plantations are made up of: Sauvignon Blanc, Merlot, Chardonnay and Semillon. It has several of the best restaurants in the country and very impressive art galleries.
Stellenbosch has renowned wine estates and also has a couple of the best restaurants in the country: Look for Graff Delaire, Hidden Valley, Cavalli Estate, etc. In addition, it is also recognized for having the best university in the country, which is why it is considered a student town and therefore a town with a lot of life.
Among our services, we can take you to tour some of these vineyards. Ideally, choose a vineyard with a good restaurant for lunch and it's always best to book in advance. If you like art, you can visit the Dylan Lewis Sculpture Garden in Stellenbosch, which is one of our favorites.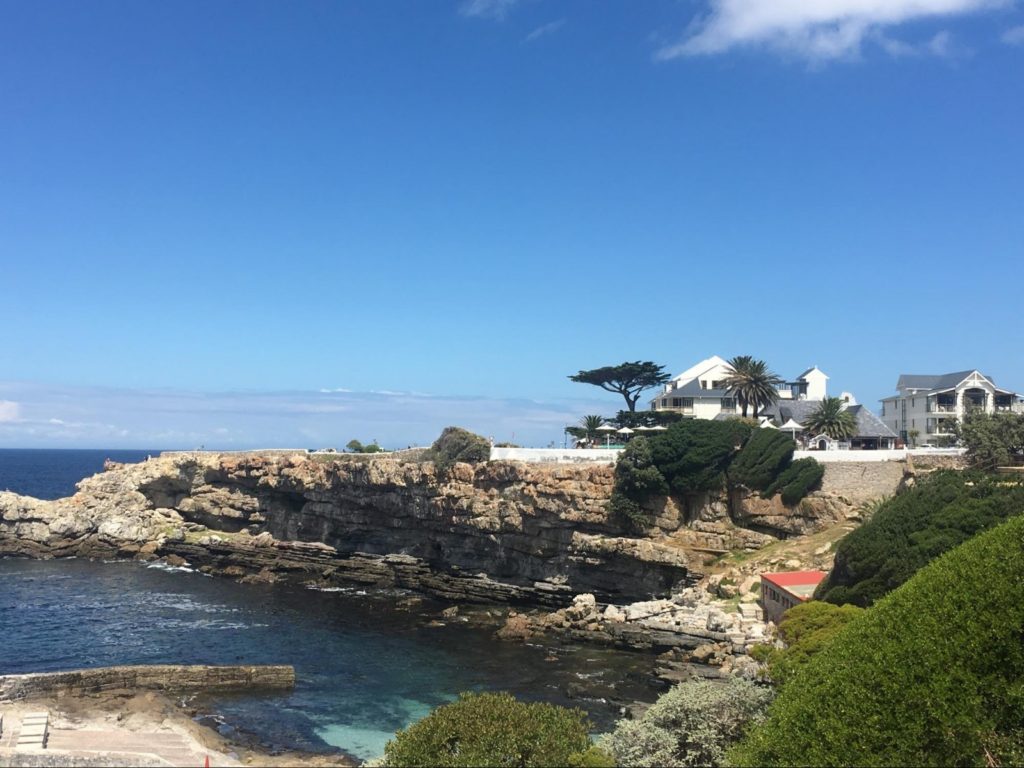 If you want to continue admiring the fauna of South Africa, this place will give you an unforgettable experience, since it is one of the few places in the world where you can do whale watching from the mainland.
Extra fact: From the 27th to the 29th of October the Whale Festival is celebrated in this coastal city.
You can also enjoy wonderful beaches, the valley of "Hemel en arden" Vineyards (probably the best wines in South Africa), Hamilton Russell, Ataraxia and Creation, among others.
We recommend doing the Cliff Path, it is very beautiful and will give you access to several beaches that are not usually very well known. The road is long but you can do a part starting at Grotto Beach, and do it at your own pace.
On the other hand, Hermanus is only 40 minutes from Gansbaai where the great white shark sighting activities take place.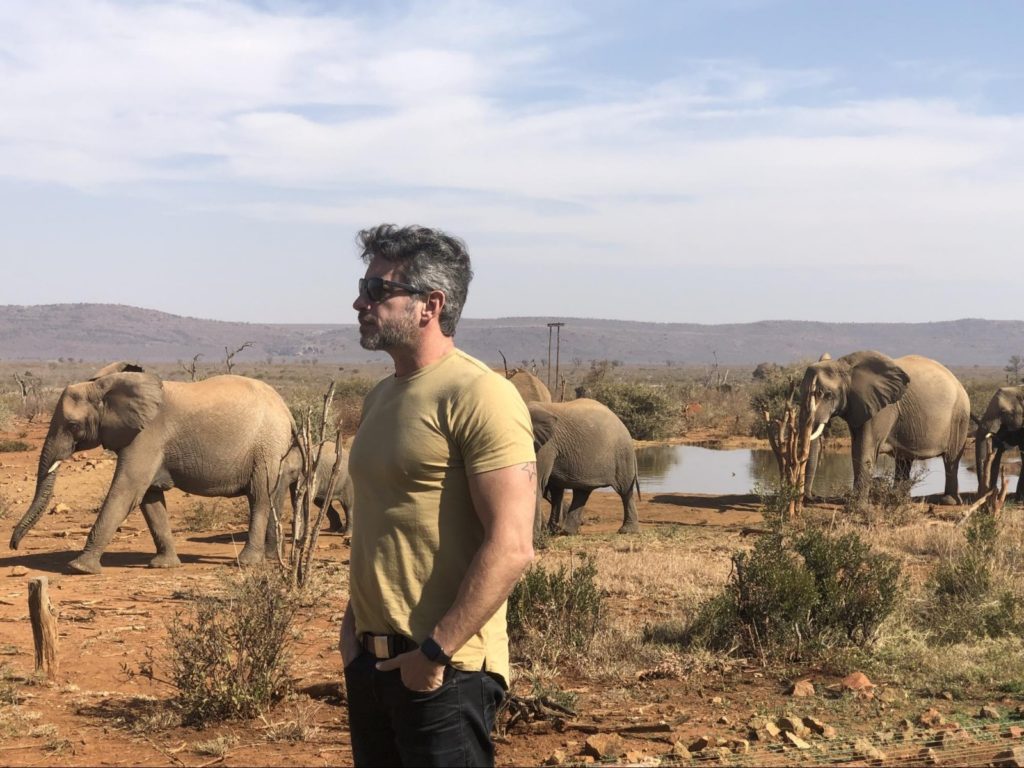 Time to see the Big Five! Without a doubt this is the most known stop, as it is the most important animal reserve in South Africa. In order to see the big 5 (lion, elephant, buffalo, leopard and rhino), the best way is to have a ranger (guide), since they know best what they are doing, so do not take risks when you go to Kruger Park and stay outside the park you might not see even 1 of the big 5. We will help you choose the best Lodge with the best rangers.
Kruger Park is the best known and largest, but it is not the only safari site in South Africa. There are many other reserves, such as: Madikwe, Phinda, Shamwari, Gondwana, etc. We will recommend which one to go to, depending on your itinerary and budget.
Keep in mind that although the Kruger Park is the best known, it is possible to go to a reservation that best suits your trip.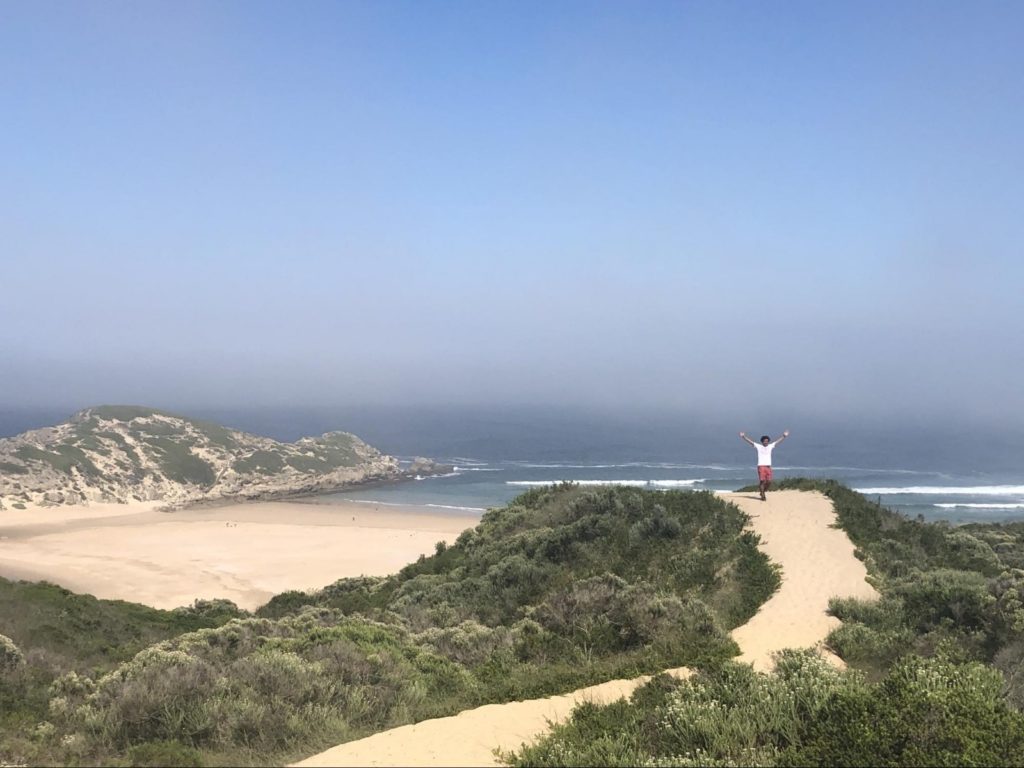 On this roadtrip you can enjoy both lush vegetation, mountains and heavenly beaches, that's why it was recognized as a Biosphere Reserve by Unesco in 2017.
749 kilometers that run between Port Elizabeth and Cape Town and vice versa. On the route you can choose between different activities, such as: humpback whales and dolphins watching, safaris, doing water sports, hikes, diving with white sharks and much more.
If you go from Cape Town to Port Elizabeth, almost at the end of the road you will find the Tsitsikamma National Park, where you will enjoy its forests, mountains and natural beaches. You will be able to explore them by car and on foot, where you will pass an impressive suspension bridge and finally rest on beautiful white sand beaches.
It is recommended to take between 6 to 8 days to make the most of this route.
Tip: Do not stay for one night in each place, preferably stay in one place for two nights and take the opportunity to travel to neighboring places to get to know. For example Plettenberg Bay is a good place to see everything around.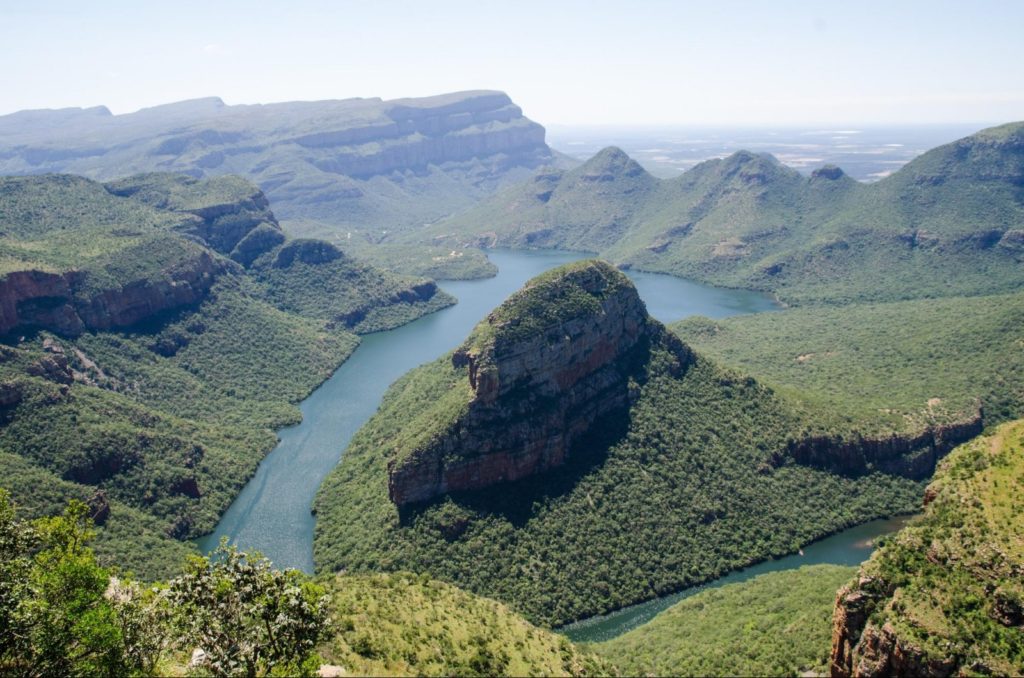 Ruta Panorama is very close to the Kruger National Park, which is why it is a must-see after being in Safari. On this route you will be able to see impressive places, such as:
The Blyde River Canyon, the third longest canyon in the world and the second in Africa, and its height reaches 800m. Without a doubt one of the most inspiring landscapes in Panorama. Another very peculiar nature formation is Bourke's Lucky Wells. It is rock formations that have holes that resemble wells.
If you like waterfalls, here you can also enjoy beautiful 90m falls, such as the Lisbon Falls, one of the highest in this area, or the Mac Falls, which you can see from a viewpoint that will give you a breathtaking views.
You can do these tours by car, but hiking is a very good option to enjoy the landscapes and have the best photos. Depending on the physical condition of the tourist, excursions of a few hours or up to 5 days are available.
If you are only going to spend one night there, try to arrive as early as possible to visit some of the important sites, and the next day visit the ones that you have left pending.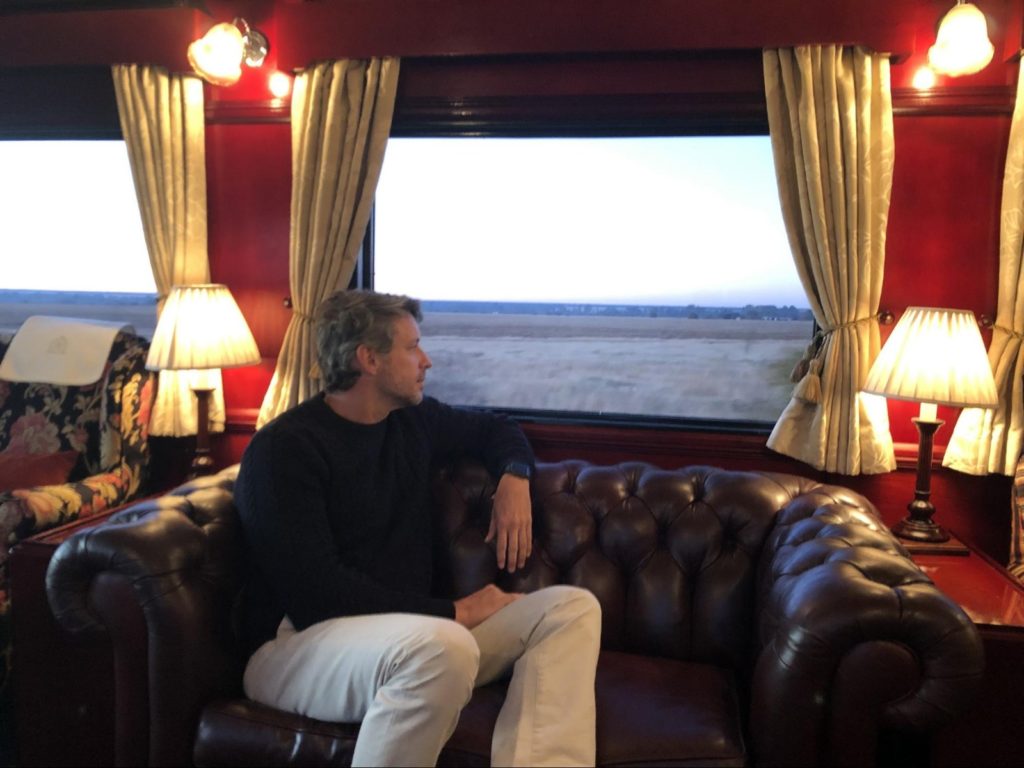 If you are looking for a luxury experience, Rovos Rail is definitely a must. It is a train with the classic 1920s style, mixed with the comforts of this era, which runs on different routes on the African continent. A less luxurious but just as interesting option would be the Shongololo Rail.
Rovos Rail at its maximum capacity has 20 wagons that can accommodate up to 72 passengers. It has suites that measure 16 square meters with air conditioning, bathroom and even its own living room.
On this train, you will be able to make round trips from Cape Town to Pretoria, from Cape Town to Dar es Salaam in Tanzania, from Pretoria to Durban or to Victoria Falls and from Pretoria to Swakopmund, in Namibia. Every day there is a stop with excursions or visits to some important place along the way.
Dinners are formal, so you have to bring a jacket and tie or something suitable for the occasion. Take a good book, enjoy the landscapes and relax on board this luxury train.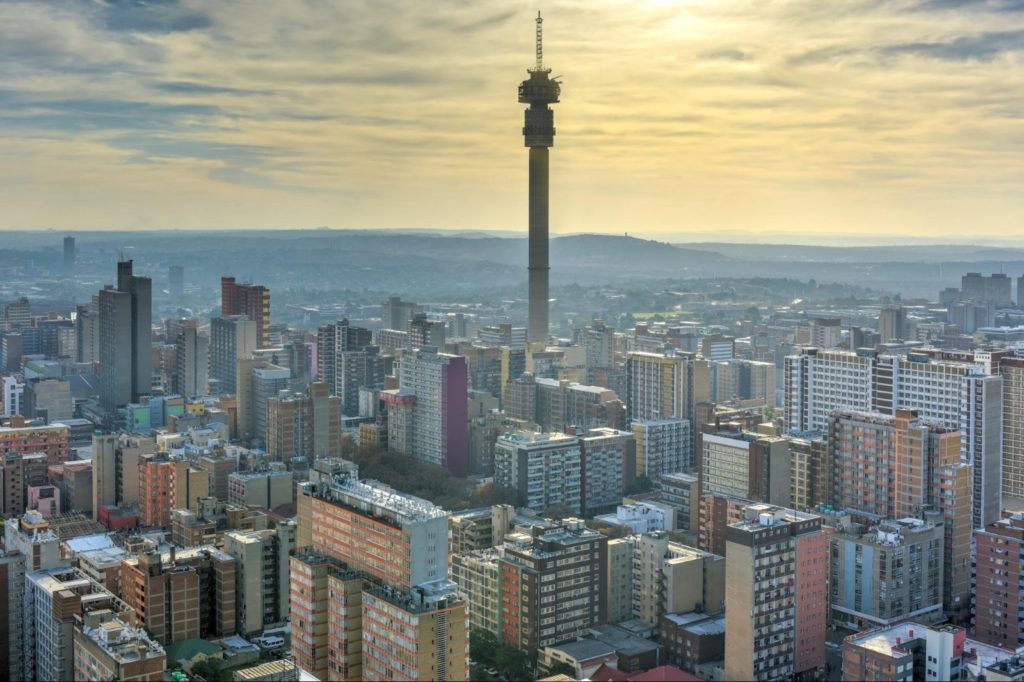 Johannesburg is considered the financial and economic capital of the country, and one of the most important cities in South Africa. In this multicultural and global place, there are many activities to do, such as: visiting museums, learning about the history of South Africa and the fight led by Nelson Mandela, as well as getting to know theaters, art galleries and markets to taste traditional dishes.
You can visit Soweto (where Mandela lived) and if you are very interested in the history of our ancestors, you can visit the Cradle of Humanity.
On the other hand, you can take a tour of a gold mine, the Crown Mine Shaft, and if you like amusement parks, you cannot miss the Gold Reef City which houses the most impressive roller coasters in South Africa; a zoo, themed areas, restaurants and, of course, you can visit the World Cup stadium.
As a last tip, we recommend you visit the Neighbourgoods Market on weekends and if you can, go to Maboneng, an area that is very fashionable, but always attentive to your belongings.
Do you want to know more destinations, outside South Africa? Get to know them here.
What did you think of these places in South Africa and surroundings? Surely more than one caught your attention for your next vacation, so do not hesitate to contact us to organize your trip in the most personalized way possible. Send us a whatsapp a +27767687708  or an email to [email protected] and we will reply to you shortly.
Thank you German for organising an unforgettable trip, your flexibility and the fact that you were on top of everything making sure everything went marvellously, I hope I can come back soon to see more! #GermanKnows
Yessica Flores Camborda
Peruvian
Unfortunately I was not able to travel with German to South America but he did provide the best touring and personalized service in Cape Town. Would highly recommend to anyone, for anywhere, at any time! Thanks an epic trip German!!
Jack Herman
USA
Excellent Organisation, Beyond our expectations! Thank you German!!
Salvador Rodriguez
Peruvian
He organised 10 to 28 friends of mine in Cape Town (#30Peruvians)… they definitely showed them the best of the city, the wine lands and a Safari!… Thank you very much German!
Fico Pastor
Peruvian
They organised our trip to Cape Town and everything was incredible, we did everything and it was all A1 a truly unique and unforgettable experience. Thank you German. Blindfolded the best option to get to know South Africa.
Tera Ascuna
Peruvian
The best way to see and fall in love with Africa! Thank you German for your advice and recommendations!
Vanessa Luna