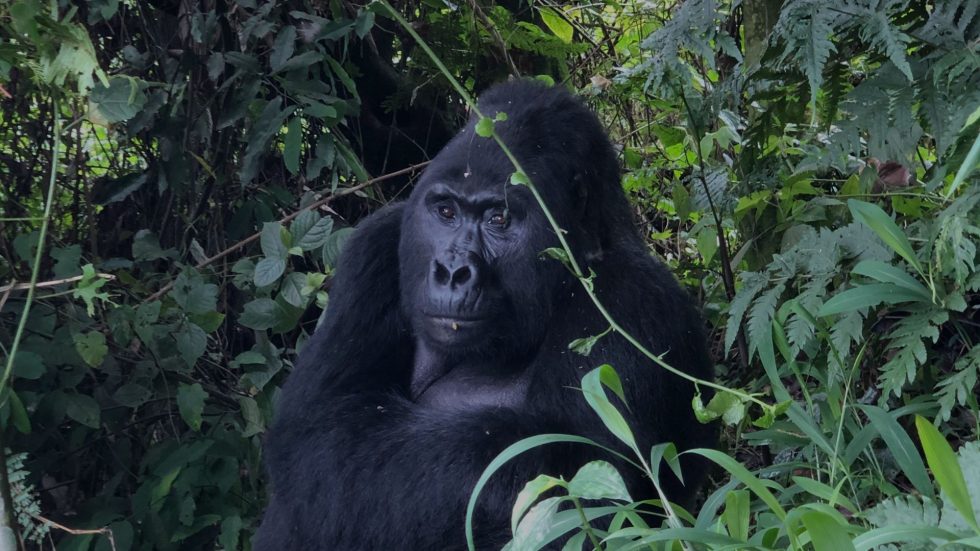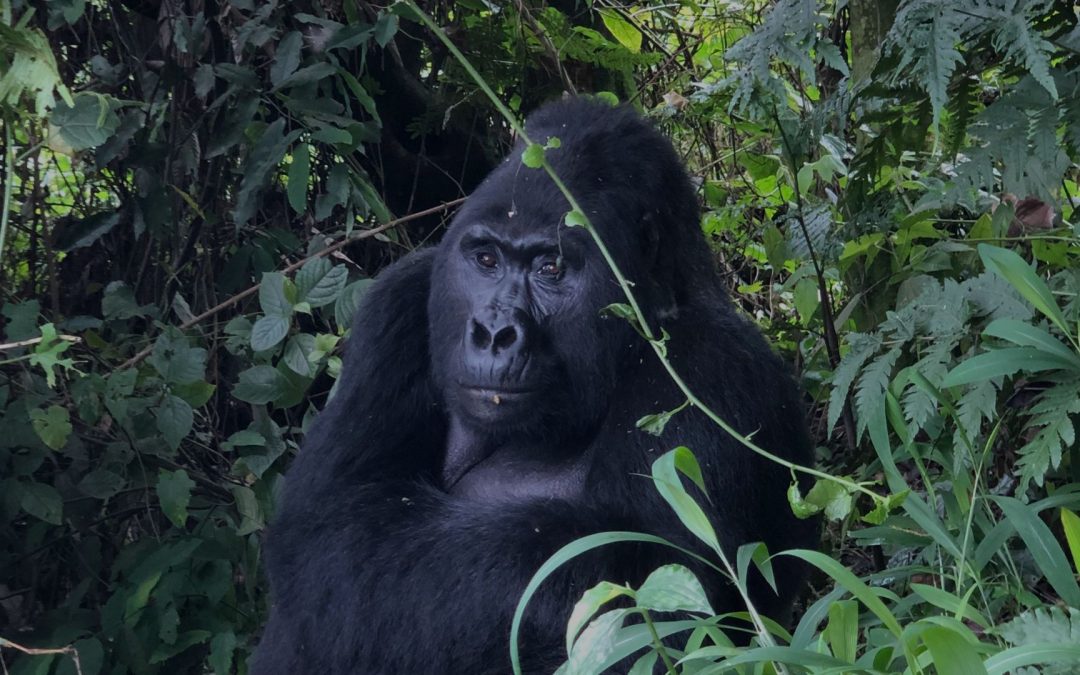 January is a great month to travel within africa and like I say with each question about where is the best place to go and when? Africa is a continent in which you can travel almost everywhere all year round, the only difference is that some months it's better in some countries. For Example, Never go to Namibia in February, Waaaay too hot. After saying this, Where is the "best" place to go to in January? Well, besides the obvious, Cape Town, I would suggest Uganda. Yes. Uganda, to see the Gorillas. 
January is great in Uganda, because the rainy season just finished, the temperature is great and within all the choices, available it's nice to do Uganda in January. In Uganda you can do so much, it is not only about the Gorillas, you can also go see the Chimpazees, and do a safari.
OH! You can visit Mirchison Falls, that's where the Nile river starts, and if you are lucky you can see a Shoebill Stork in the wild (very lucky) but in Entebbe there's a place where you can see them and interact with them, I find it an incredible bird and so prehistoric. I could not believe my luck when i got to be so close to one of them. 
So, yes, visit Cape Town in January (basically visit Cape Town all through summer here, Dec – Mar) but also think of Uganda as a very nice. Destination.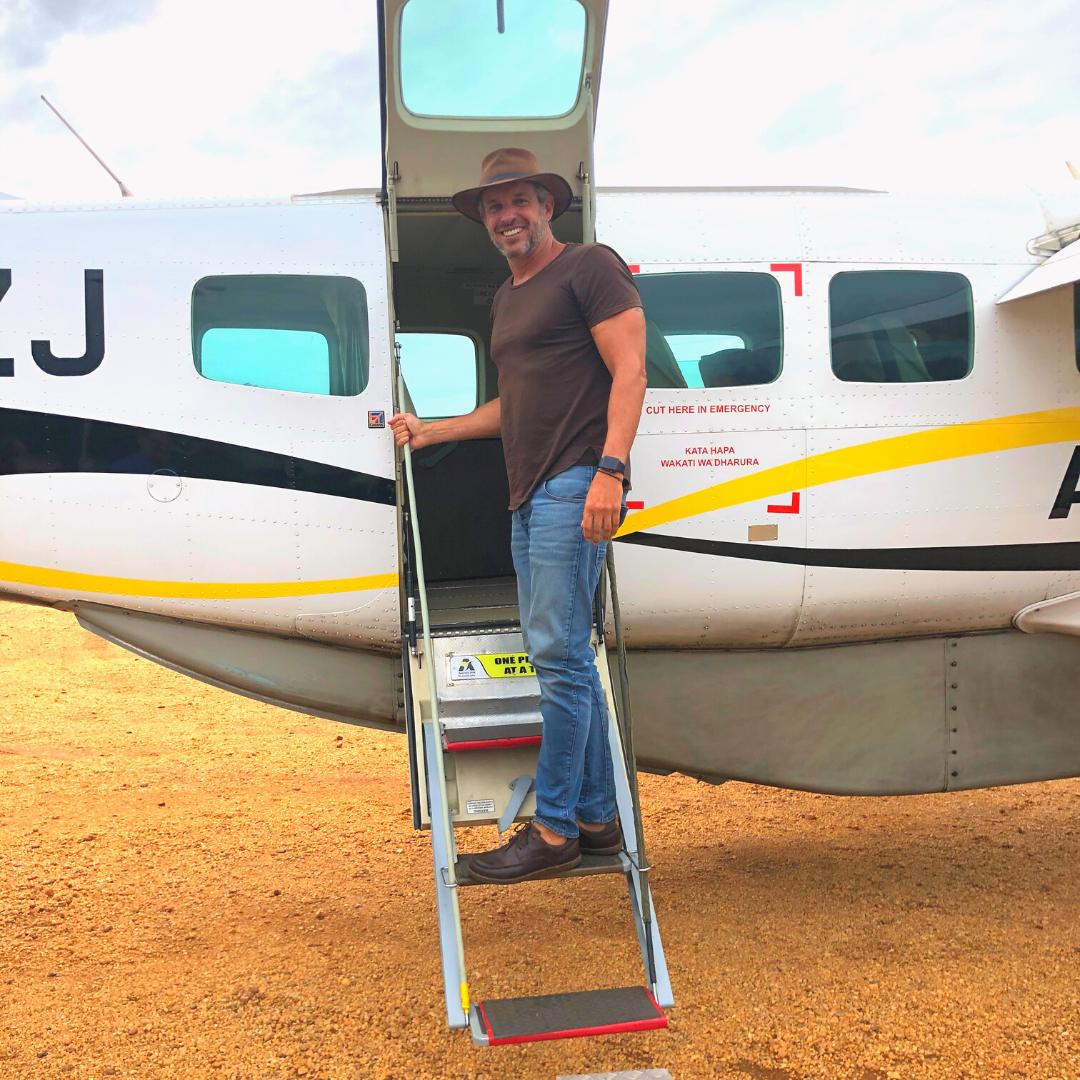 What to do and where to go.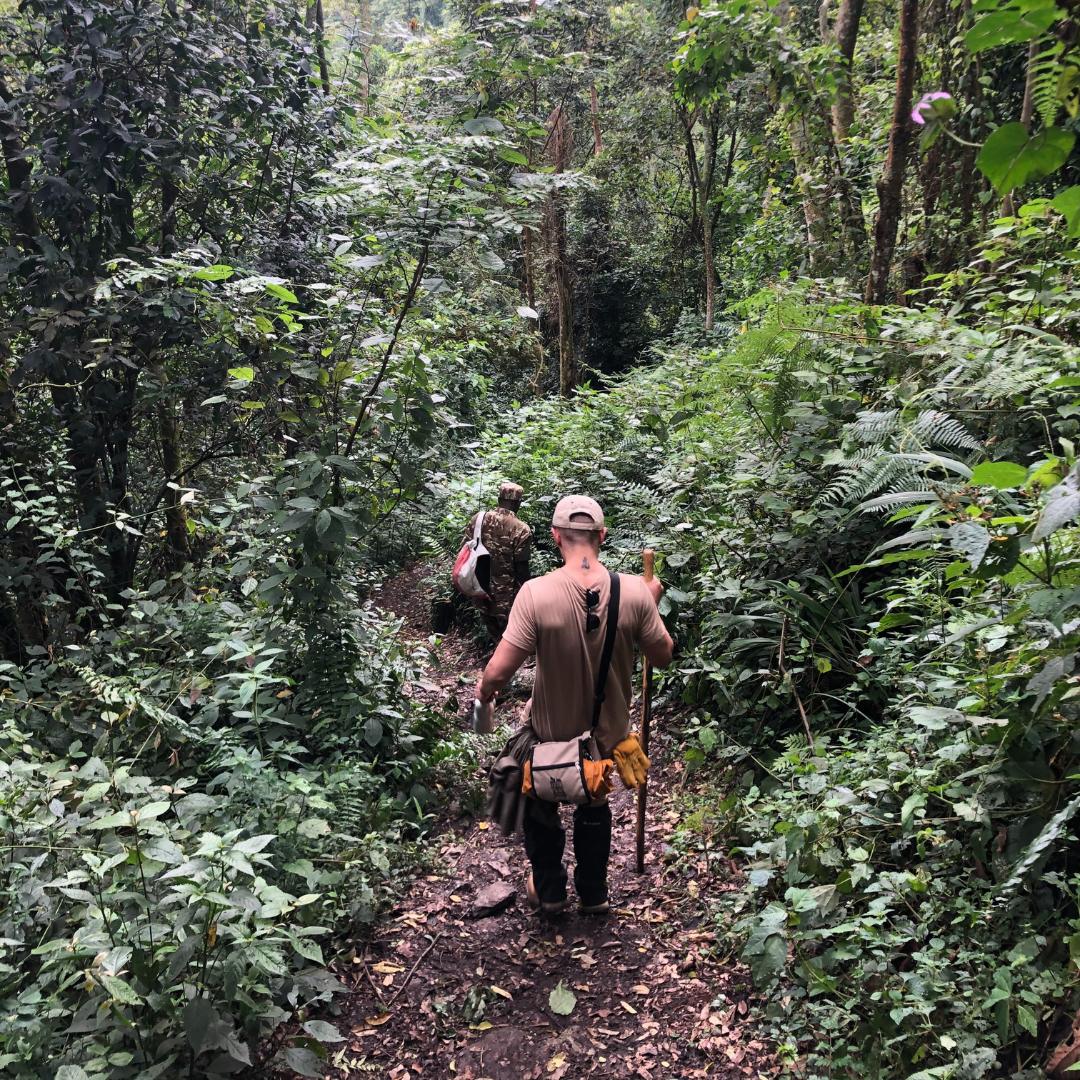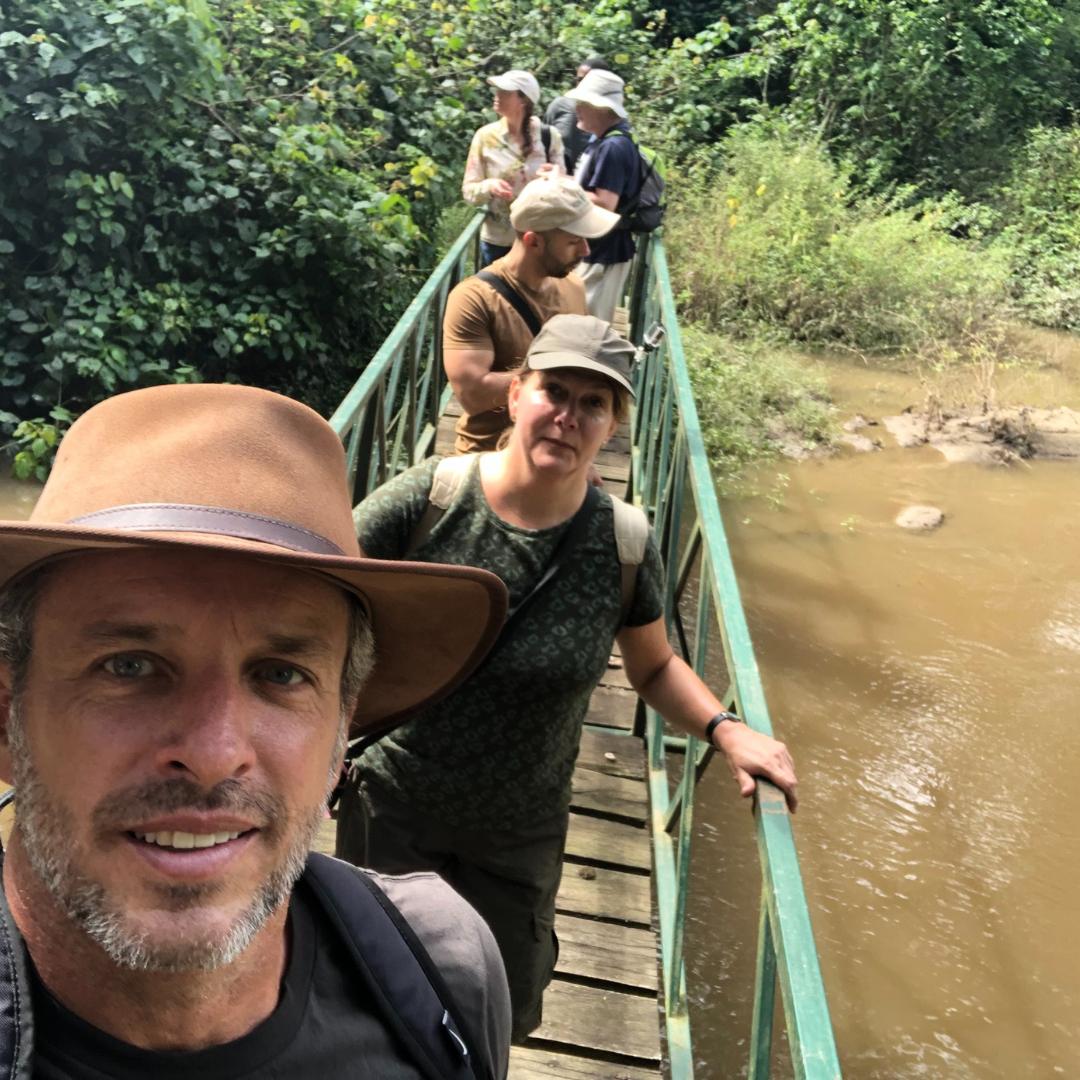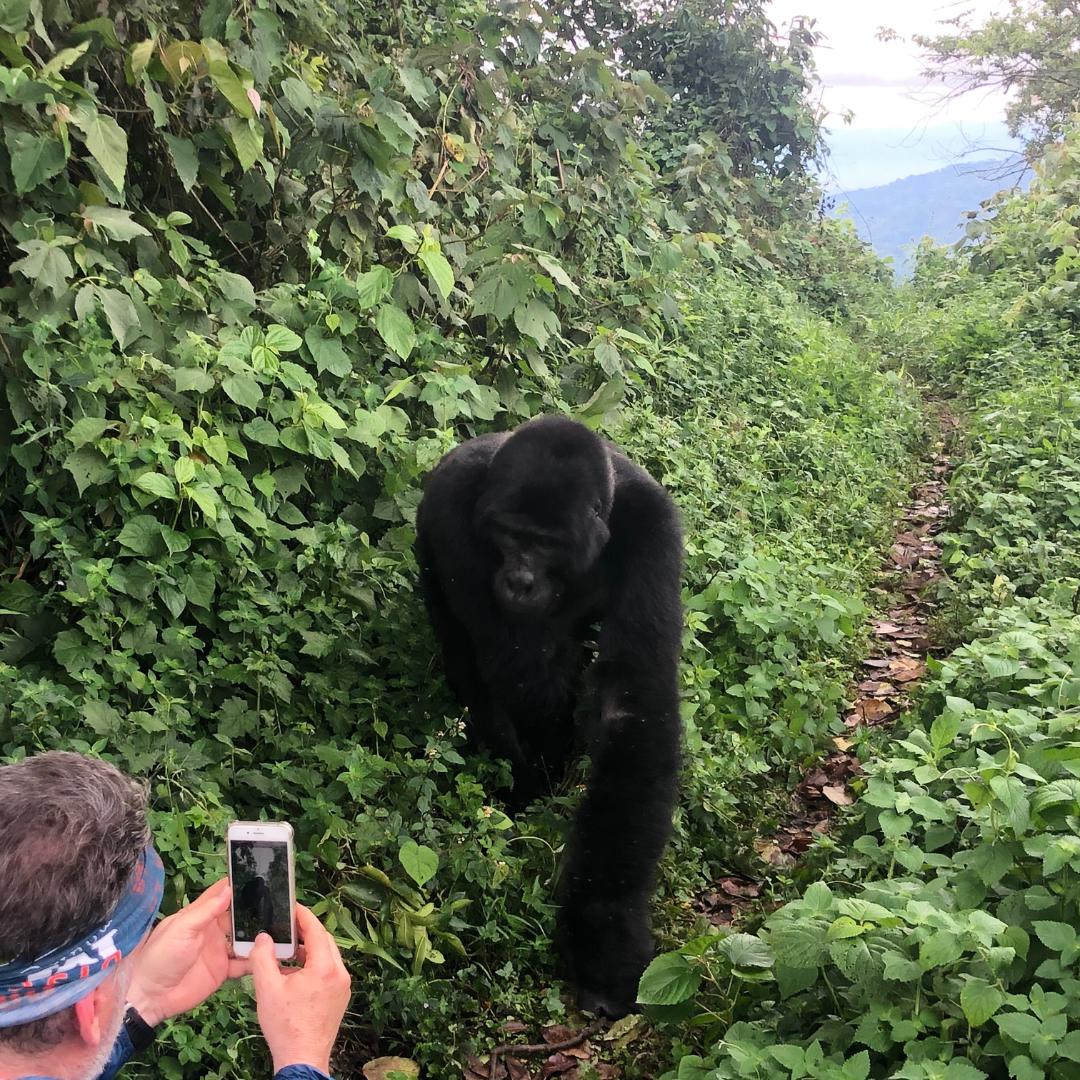 In Uganda you can visit the Gorillas in the Bwindi Impenetrable forest, for this you will need to get a permit to visit the gorillas, they are very limited, so you need to book in advance, they cost USD700 per person. If you'd like to see the Chimpazees, there are two options, fly to Kibale or to Kasese, Kibale is a better option to see the Chimps simply because there are more Chimp families there, but the permits are a bit more expensive than in Kasese, Kyambura gorge. 
In Uganda, you can visit a couple of national parks that offer proper safaris, Queen Elizabeth National park is the most known one but there are a few more, Kidepo Valley National Park is the one that offers better animal sightings but it is very difficult to reach so you will need to fly there. The other famous park is Murchison Falls National Park, where the Nile River starts.
In Queen Elizabeth National Park you can visit the Kazinga Chanel, a Chanel that unites Lake George with Lake Edward. The animal sighting here is amazing. Lots of Hippos and as safari goes, if you are lucky you can see the tree climbing lions. 
While in Entebbe, you can do sunset cruises on Lake Victoria and even visit the Ngamba Island where they have a Chimp Sanctuary, where you can interact with the chimps but in order to do this you will need a special permit and also you will need to have all the vaccinations that are in the world. Tetanus, Epathitis, Meningitis, TB, Smallpax, etc. you name it you will need it. One can also visit the Uganda Wild Conservation and education center, it used to be a Zoo a but now it is used more for research and education, if you do go, ask for the behind the scenes tour. That's where you get to feed some of the animals and pat them, I fed a giraffe, a Rhino, an elephant, but the best was the interaction with the Shoebill stork, it's something I will never forget.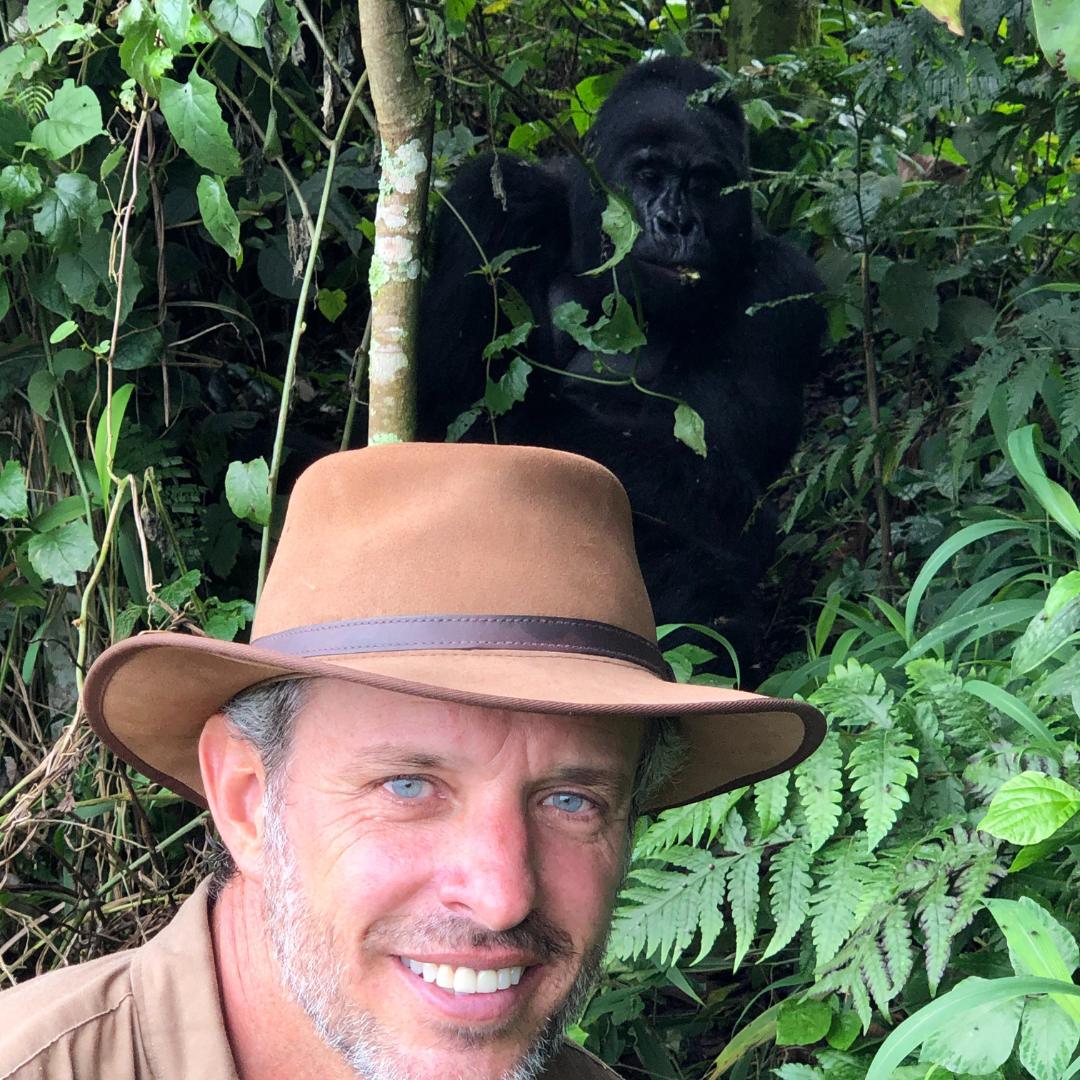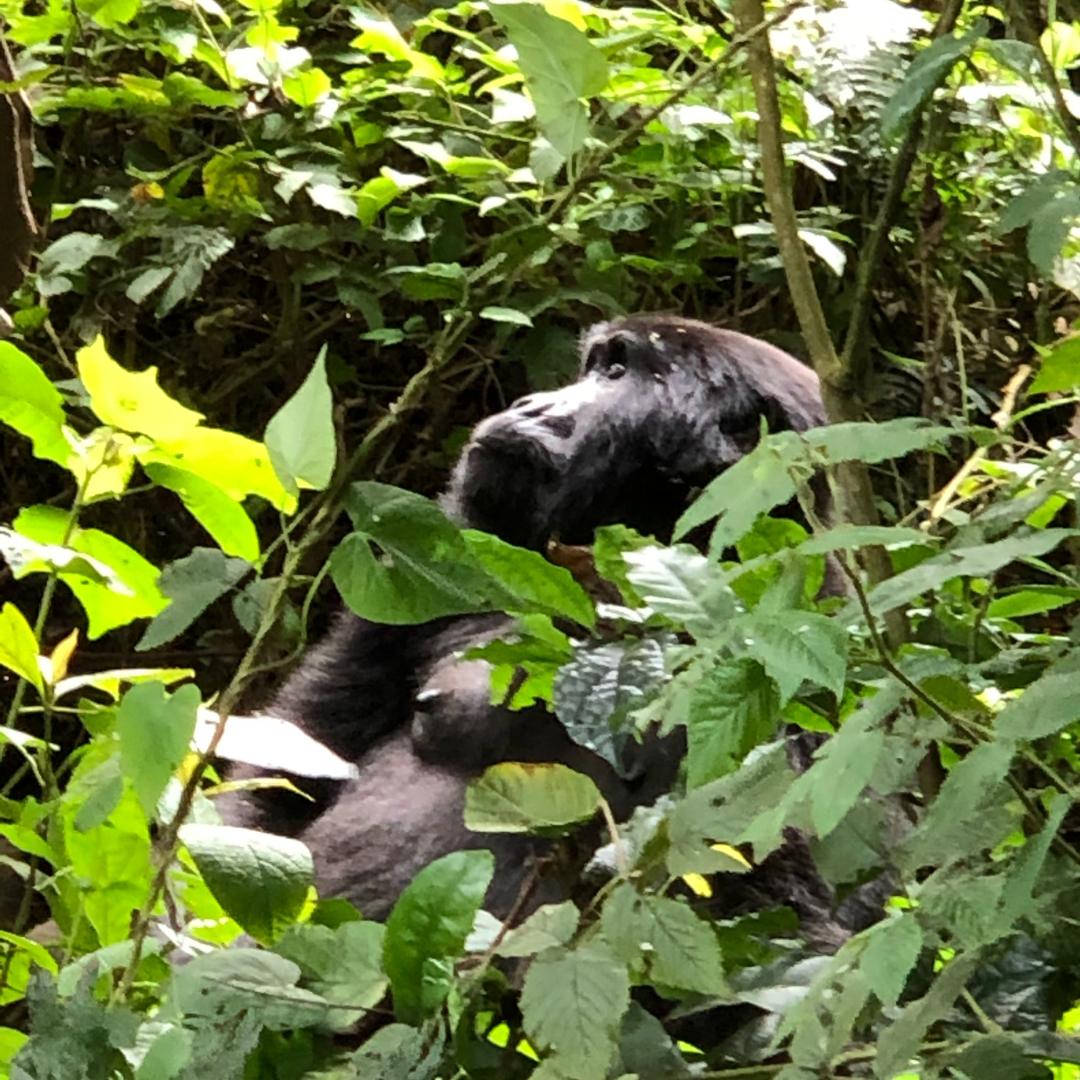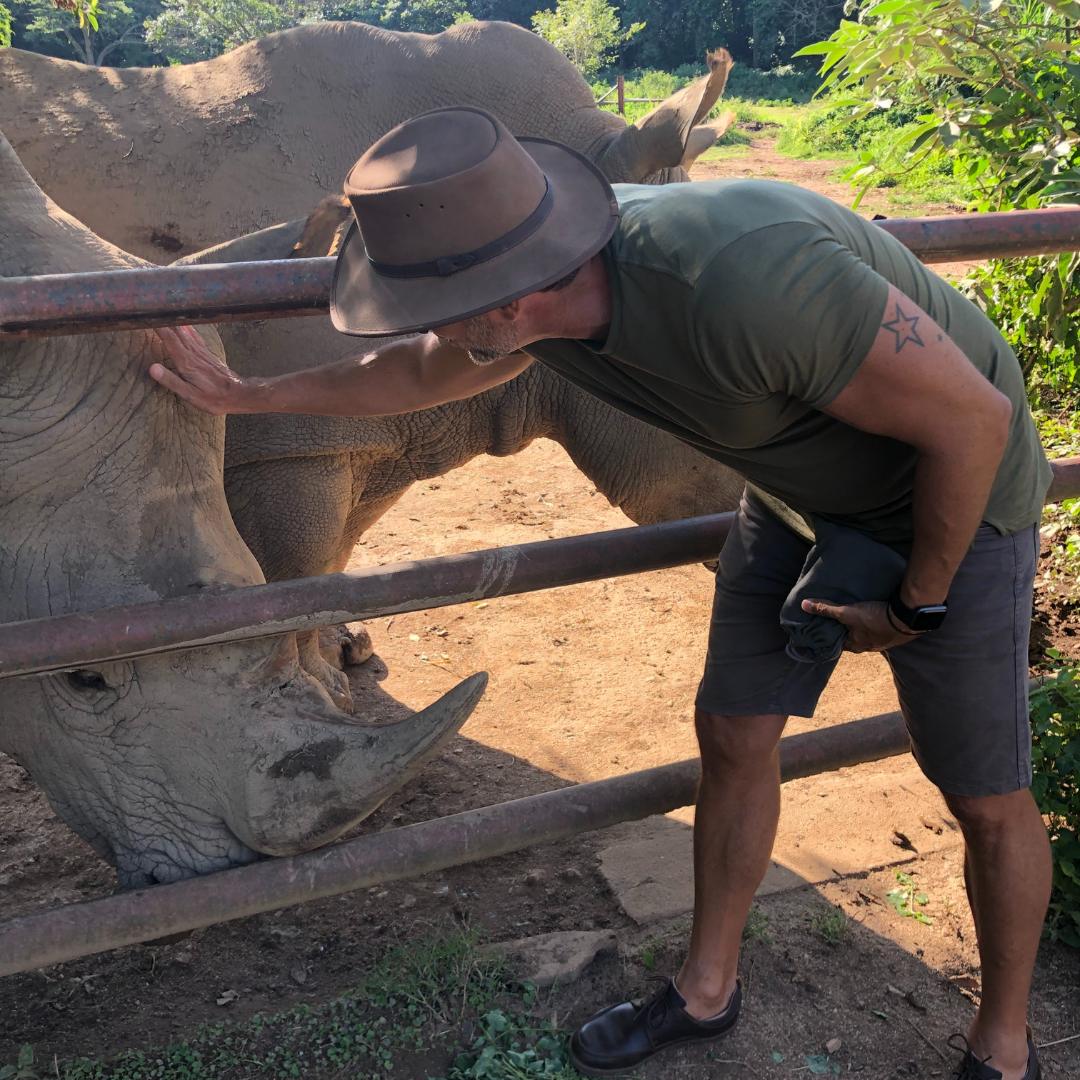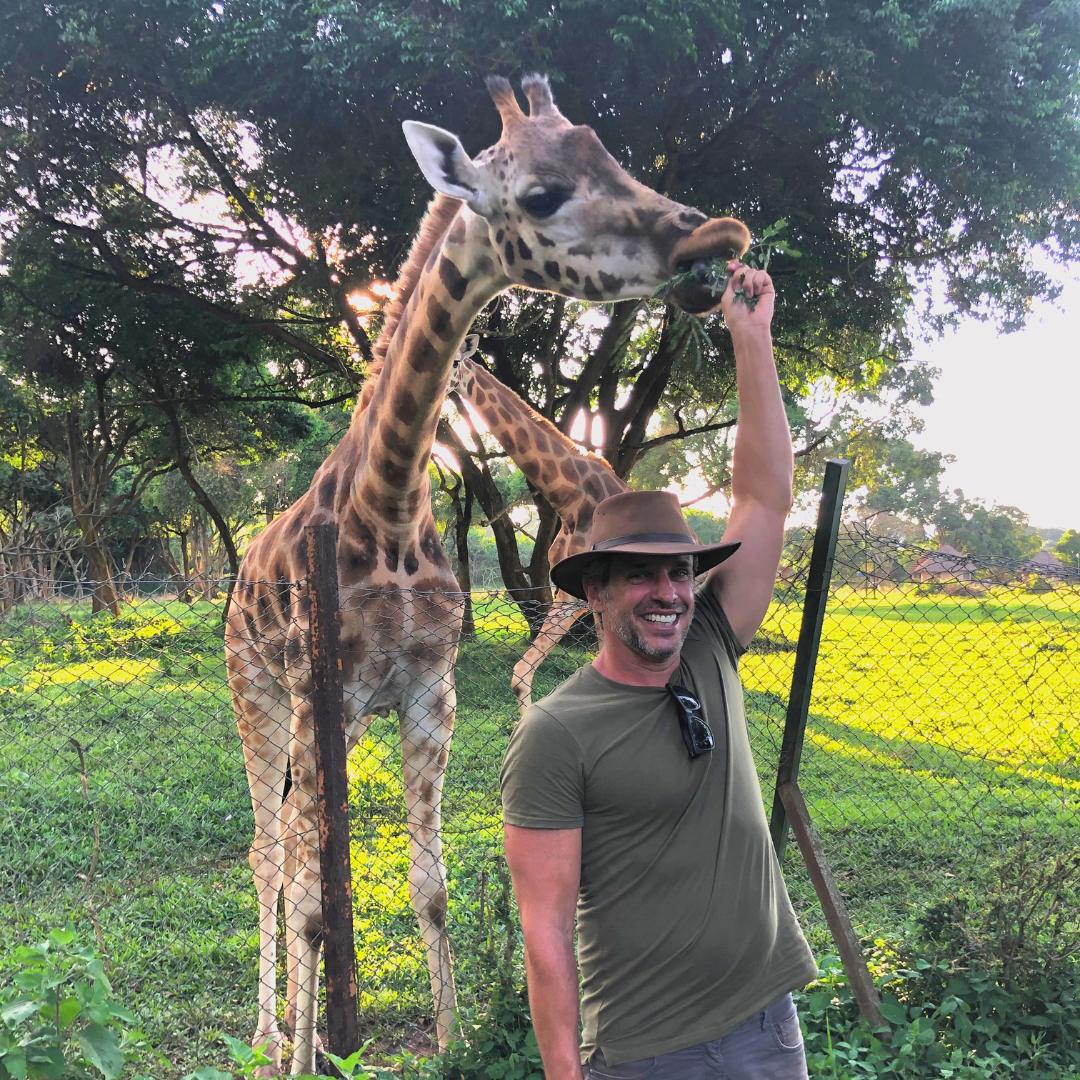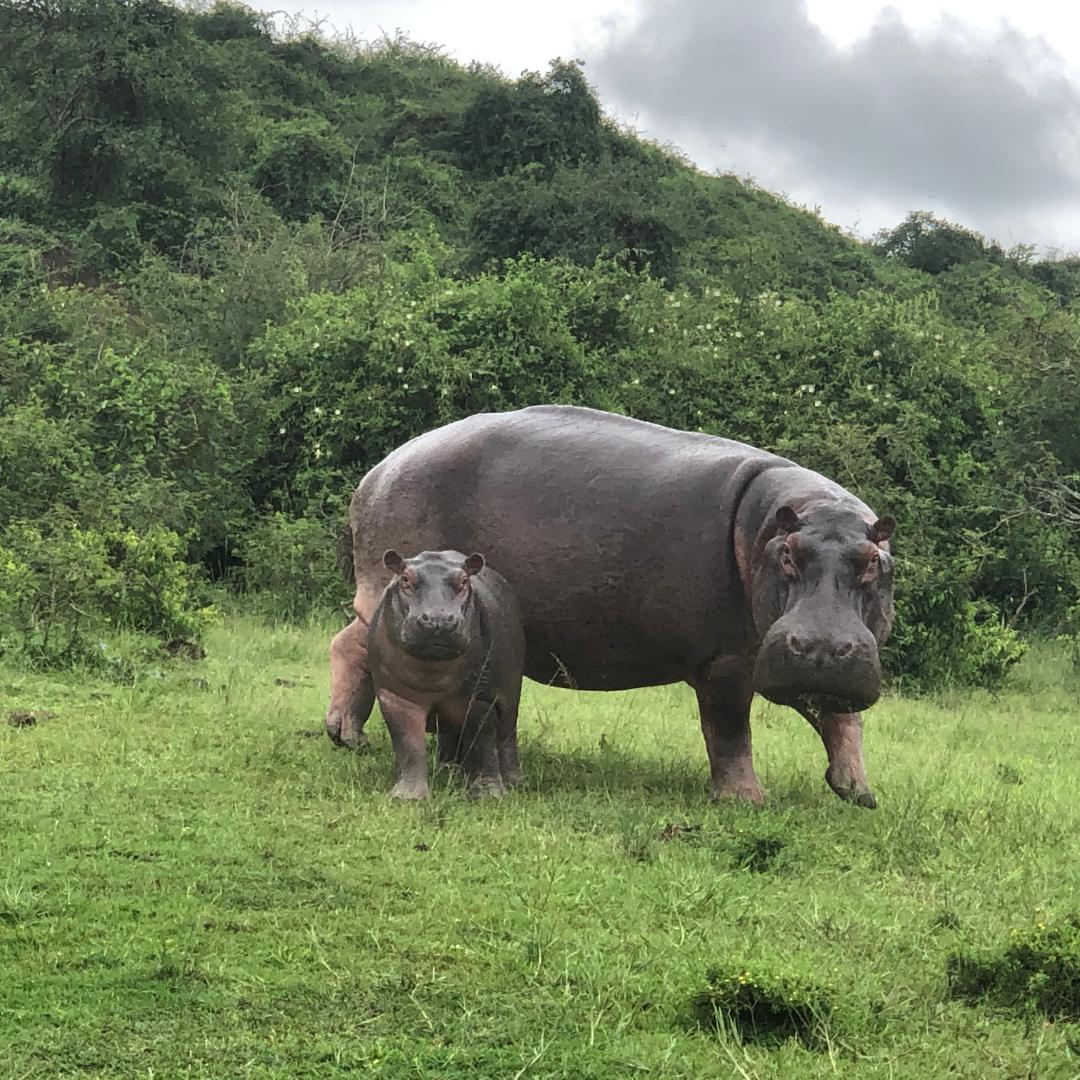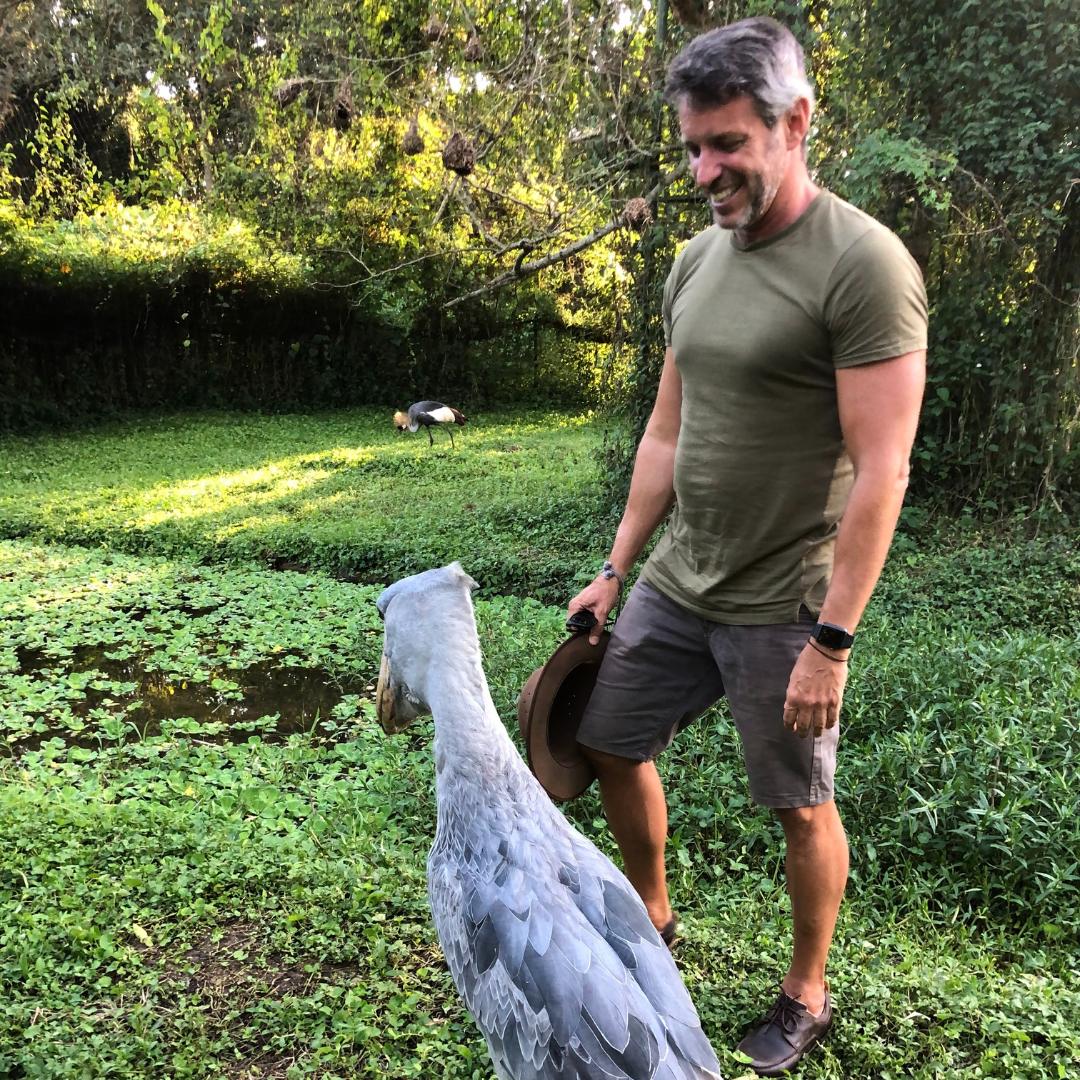 Need some help planning your January holiday?
Book a FREE 30-minute consultation with German – for the perfect advice on where to stay, what to do, and how to get there & back.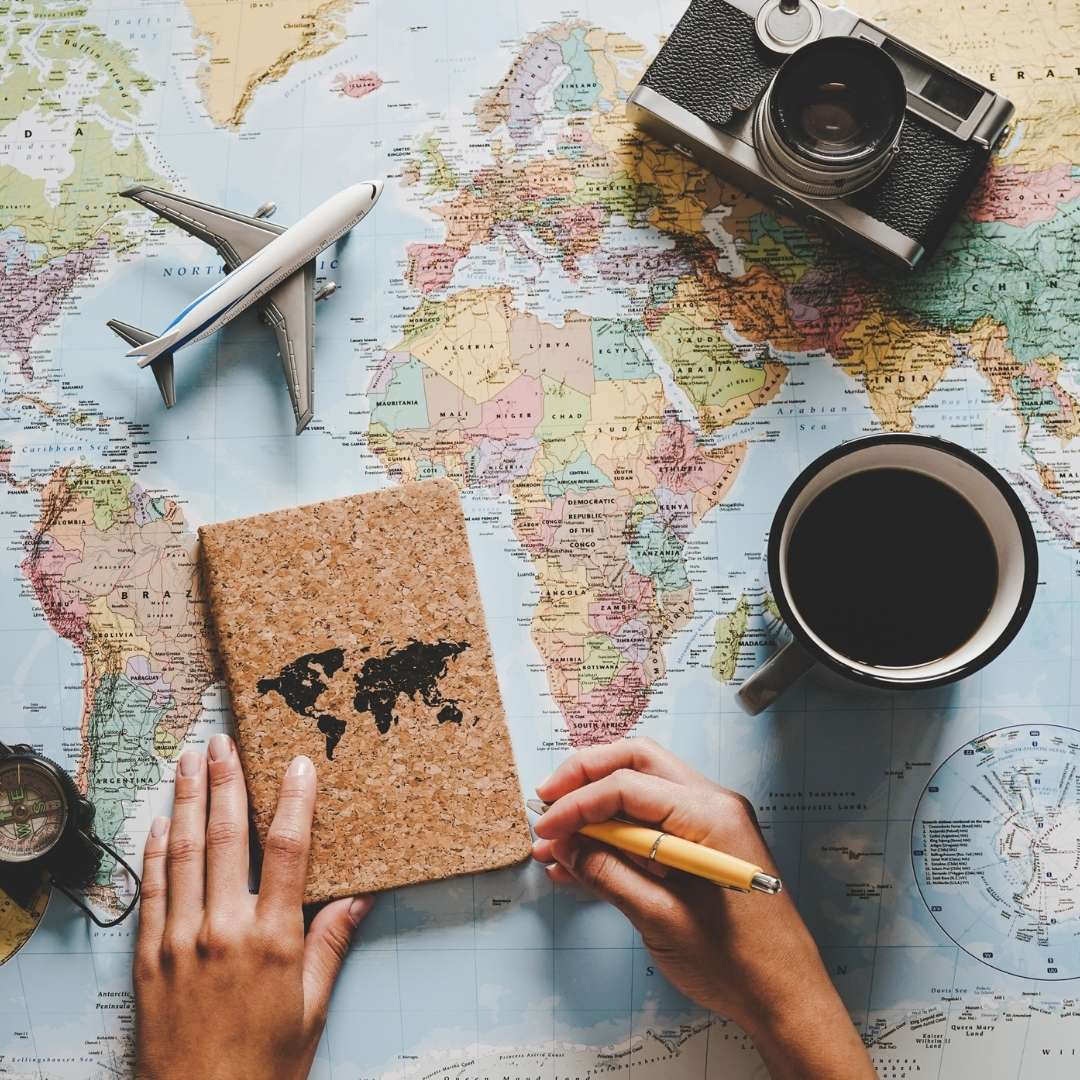 I was excited about my trip to Cape Town but was reluctant about going on a Safari on my own, however, German planned it all for me (and smoothly), and the whole experience has been one of the best (and for a frequent globe trotter like me) I have ever experienced! I will definitely be recommending German to anyone who has a mere interest in exploring Africa 🤎
Everything in this trip was PERFECT!!! All the people and the appointments on time, the people all very nice, and the Hotels all prepared to take us in the best way and wonderful experience. The besto of the best!!!!
German, es un gran profesional, cuida todos los detalles y la comunicación es super fluida y efectiva, adicional a eso es súper conocedor de todo lo referente a Sudáfrica, tiene los mejores contactos y las mejores alternativas, si duda es la mejor opción, cuando regresemos lo contactaremos sin pensarlo 02 veces.
Highly Recommended! Toda la experiencia con Nanan fue A1. Los hoteles nos sorprendieron, todos fueron espectaculares y la experiencia con gorilas 'once in a lifetime'! Si no tienen a Africa en su bucket list, se lo están perdiendo! Volvería a ir!
Rodolfo Alexander Bernal
2023-09-27
Egipto un destino que no podemos dejar de conocer, todo muy bien pensado y organizado, hoteles espectaculares, egiptólogos de primera, el crucero Historia en el Nilo totalmente recomendable, comida, atención y comodidad de primera, el hotel Cataract una joya a orillas del Nilo y el Marriot Mena House con la mejor vista de las pirámides, un viaje inolvidable. Gracias German!!!! Hasta nuestro próximo de viaje.
Carla Gallegos
2023-09-27
Egipto ha sido un viaje soñado de principio a fin. Desde el recibimiento, traslados, hoteles, crucero, guías y actividades. Cada detalle muy bien pensado, cuidando en todo momento la calidad de cada uno de los servicios. Gracias Nanan Travel!! Gracias Germán!!! por encargarte de estas inolvidables vacaciones !!
La comunicación con Germán desde un inicio excelente, dándome información importante para que nuestra experiencia sea única. El hotel Kapama en Kruger maravilloso, los safaris ni que decir y el spa un éxito! . Los tours en ciudad del Cabo con nuestro guía Gabriel lo máximo , super atento siempre. Super recomendado si estás pensando en un viaje a Sudáfrica.
Marixu Chocano
2023-09-18
Highly recommended! Loved my trip! Carefully curated by German according to my budget and expectations! He took care of us every step of the way, making sure we were having the best experience available! A really memorable trip!
Javier Echevarría
2023-09-18
Una experiencia fascinante e inolvidable. Y que bien se siente tener a un compatriota peruano facilitándonos todo.
Excellent service from start to finish. At first, they provided a range of travel plans for us to pick the one that accommodated best to our needs (All options were top notch!). Then he coordinated all the logistics (internal flights and transports, bookings with the hotels,…). During our trip, Mr. German was very attentive, reaching out periodically just to make sure everything was executed as planned. While at Cape Town, he even had the courtesy to meet us in person. Not to leave aside the fact that in all the hotels, he had personalized letter and details that made us feel very special. Overall, I would rate them 5 stars and I would recommended it to anybody that wishes to have a wonderful trip at the African continent. Looking forward to our next trip with NananTravel! 🙂