Congratulations on your engagement! Planning a honeymoon is an exciting part of the journey into married life. And what could be more magical than embarking on this adventure in the captivating continent of Africa? 
If the idea of a dreamy African honeymoon has crossed your mind, you're in for a treat. Southern and East Africa offer an array of breathtaking destinations and experiences that will make your honeymoon unforgettable. In this guide, we'll walk you through planning the ultimate African honeymoon, filled with romance, adventure, and luxury.
Southern Africa: Cape Town, Safari, and Mozambique Beach Bliss
Cape Town: The City of Love
Your journey begins in the enchanting city of Cape Town, nestled between the towering Table Mountain and the glistening Atlantic Ocean. Cape Town is a haven for honeymooners, offering a delightful blend of natural beauty, cultural richness, and a thriving culinary scene.
Where to Stay: Consider beginning your adventure at the Pod Hotel, a trendy boutique hotel in the heart of the city. Its chic design and central location make it a practical choice. Alternatively, for a touch of luxury and the chance to enjoy a mountain-view room on a higher floor, you can opt for either the Winchester Hotel or the One & Only hotel. These accommodations, situated in prime locations, will serve as ideal launchpads for your exploration of Cape Town's vibrant neighborhoods.
Wine Lands: Sip, Savor, and Romance
After a few days in Cape Town, venture into the nearby Wine Lands for a taste of South Africa's world-renowned wines. Imagine cycling through rolling vineyards, sipping on award-winning vintages, and indulging in exquisite gourmet picnics.
Where to Stay: Clouds Estate is a hidden gem in the Wine Lands, offering luxurious suites with panoramic views of the surrounding valleys and mountains. It's the ideal place to unwind and celebrate your love.
Safari Dreams in Kruger National Park
From the wine country, head to the iconic Kruger National Park for a safari experience like no other. Kruger is home to the famous Big Five and a myriad of other fascinating wildlife.
Safari Options: You can choose between Sabi Sabi Earth Lodge or Saseka Tented Camp, both offering an intimate and luxurious safari experience. Get ready for thrilling game drives and the opportunity to witness Africa's magnificent creatures up close.
Mozambique Beach Paradise
To end your Southern African adventure on a tranquil note, make your way to the pristine beaches of Mozambique. This coastal paradise is renowned for its crystal-clear waters, vibrant marine life, and endless stretches of sandy shores.
Beach Options: Consider Sussurro or &Beyond Benguerra for an idyllic beachfront stay. These resorts offer private villas, water-based activities like snorkeling and diving, and the perfect backdrop for romantic strolls along the beach.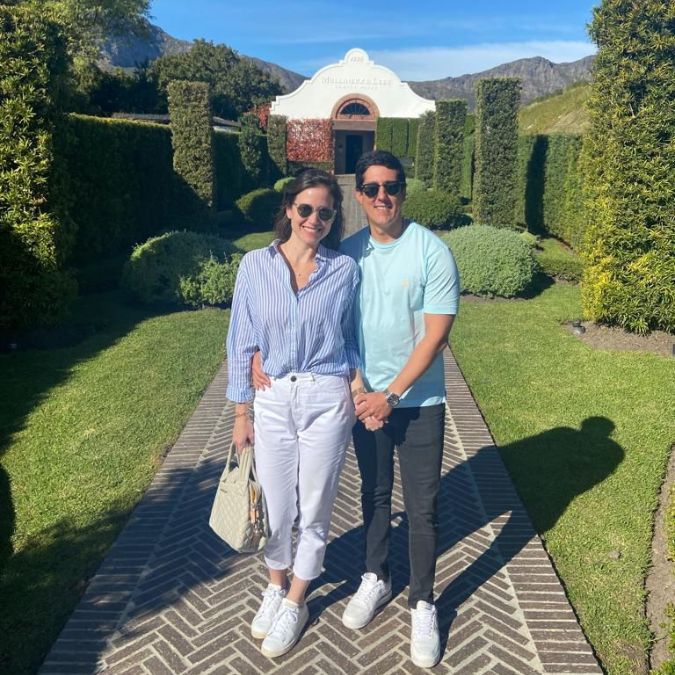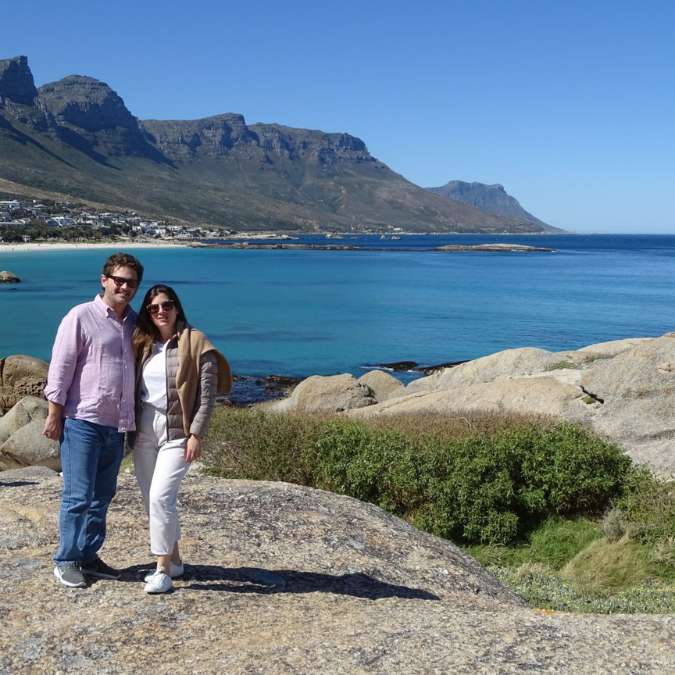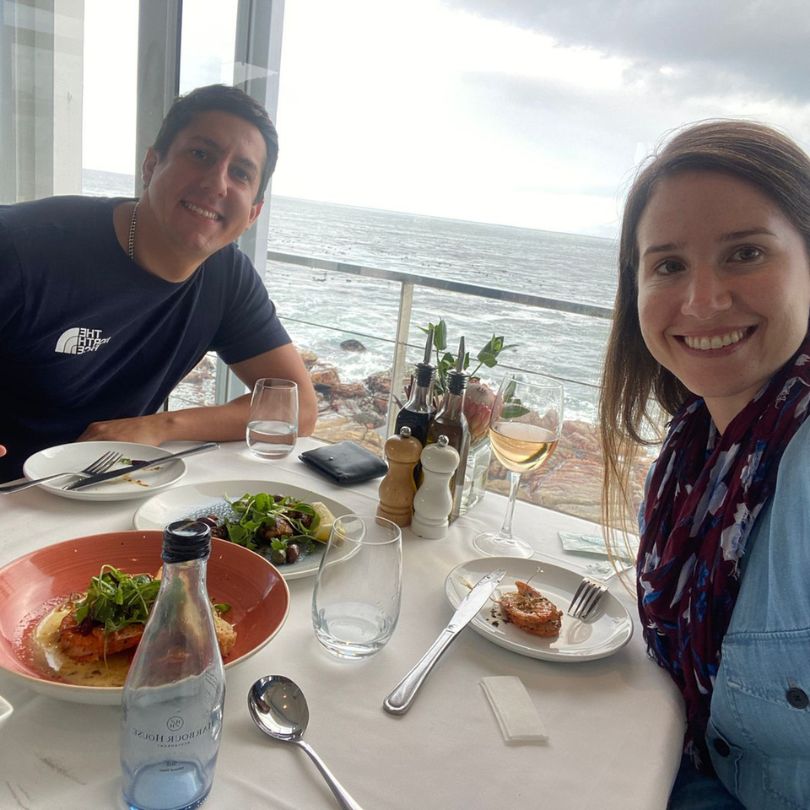 East Africa: A Safari and Island Romance
Maasai Mara: Where Dreams Take Flight
Your East African adventure kicks off in the Maasai Mara, a wildlife haven known for its spectacular annual wildebeest migration. The Maasai Mara is a photographer's paradise, and the sheer beauty of the landscape will leave you in awe.
Where to Stay: Choose between Maasai Mara's finest lodges, such as Bateleur Lodge, Angama, or Olonana, each offering unparalleled views of the savannah and luxurious accommodations.
Serengeti: Where the Wild Things Roam
Fly from the Maasai Mara to Tanzania's Serengeti, a vast wilderness that's home to some of the world's most magnificent creatures. Serengeti promises exceptional game viewing and a chance to witness the Big Five in their natural habitat.
Where to Stay: Book a stay at Mila Tented Camp or Singita Grumeti for an exclusive safari experience. Pioneer Camp is another fantastic option, known for its elegant simplicity and excellent wildlife sightings.
Ngorongoro Crater: A Natural Wonder
Don't miss a visit to the Ngorongoro Crater, often referred to as Africa's Eden. This unique ecosystem is home to an abundance of wildlife, and the crater's beauty is simply mesmerizing.
Where to Stay: &Beyond Crater Lodge is perched on the rim of the crater, offering unrivaled views and luxurious accommodations. It's the perfect place to soak in the natural splendor of the crater.
Zanzibar: Spice and Serenity
After your incredible safari experiences, it's time to relax on the pristine beaches of Zanzibar. With its spice markets, historical Stone Town, and azure waters, Zanzibar is the ideal place to unwind.
Beach Options: Consider Zuri Hotel, Zawadi Hotel, or White Sands for your beachfront retreat. These resorts offer water activities, spa treatments, and the perfect setting for romantic sunsets.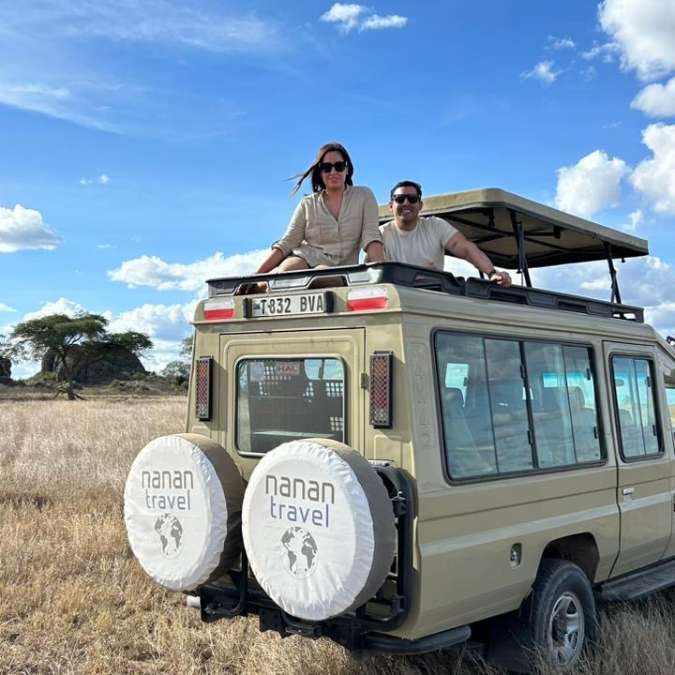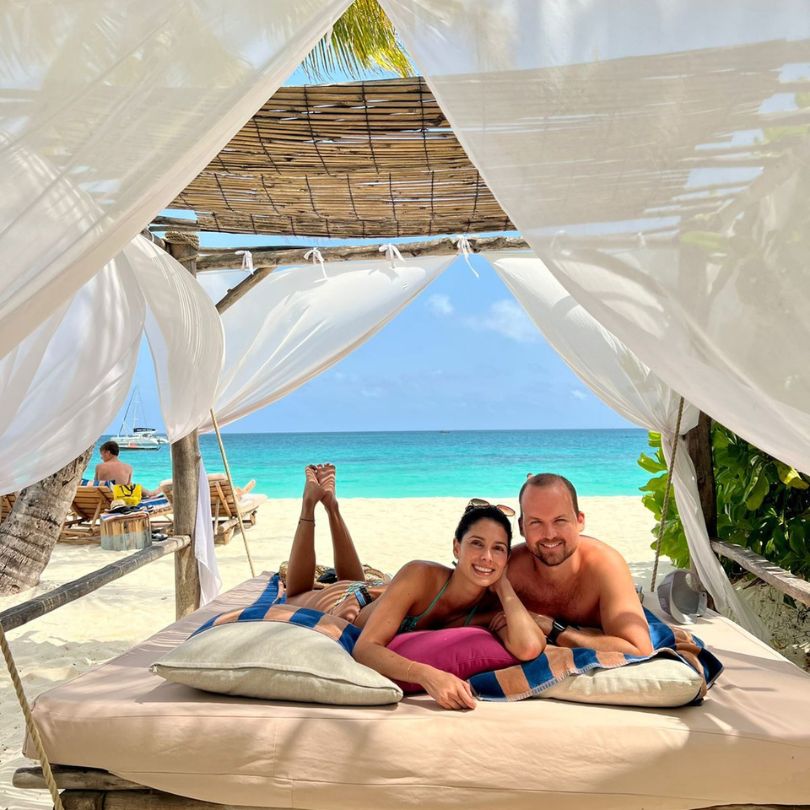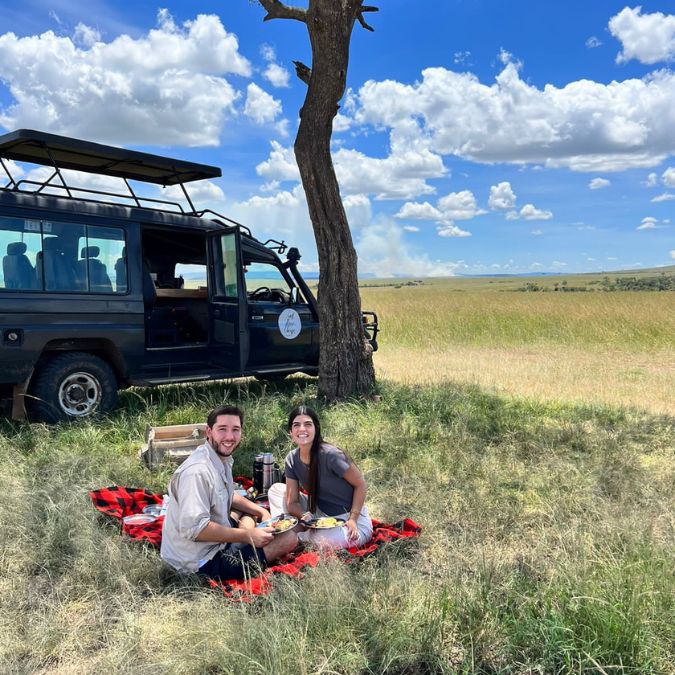 Adventurous Additions: Rwanda and Madagascar
For the adventurous at heart, consider adding a visit to Rwanda to see the awe-inspiring mountain gorillas. Stay at Bisate Lodge or Gorilla's Nest for a once-in-a-lifetime encounter with these incredible creatures. Continue your adventure in Madagascar, where the Nosy Be archipelago awaits with its pristine beaches. Tsara Komba Hotel or Miavana by Time and Tide offer the perfect blend of luxury and adventure. Anjanjavy is another excellent option, known for its unique wildlife and beautiful landscapes.
Paradise Islands in the Indian Ocean
If your heart desires more island paradise, look into the Seychelles, Maldives, Mauritius, and other Indian Ocean destinations. However, be mindful of flight connections, as they can be tricky. These islands offer overwater bungalows, powdery beaches, and a sense of tropical bliss.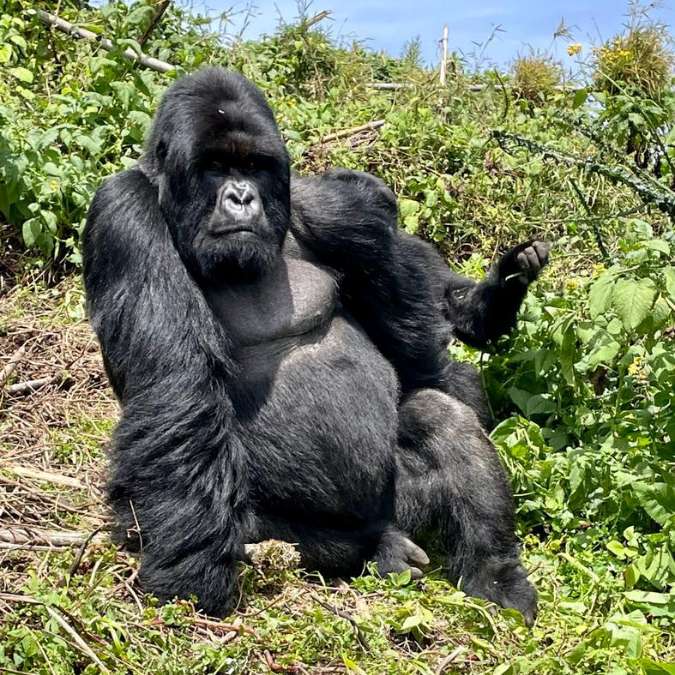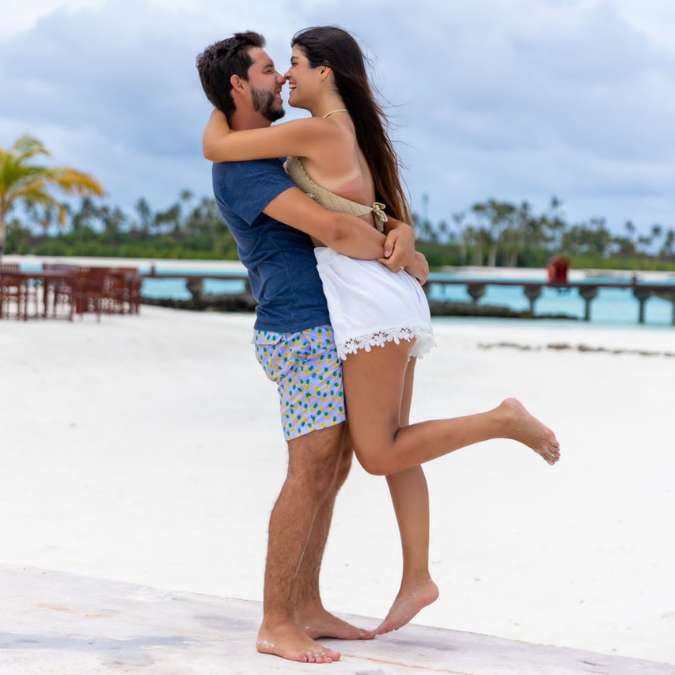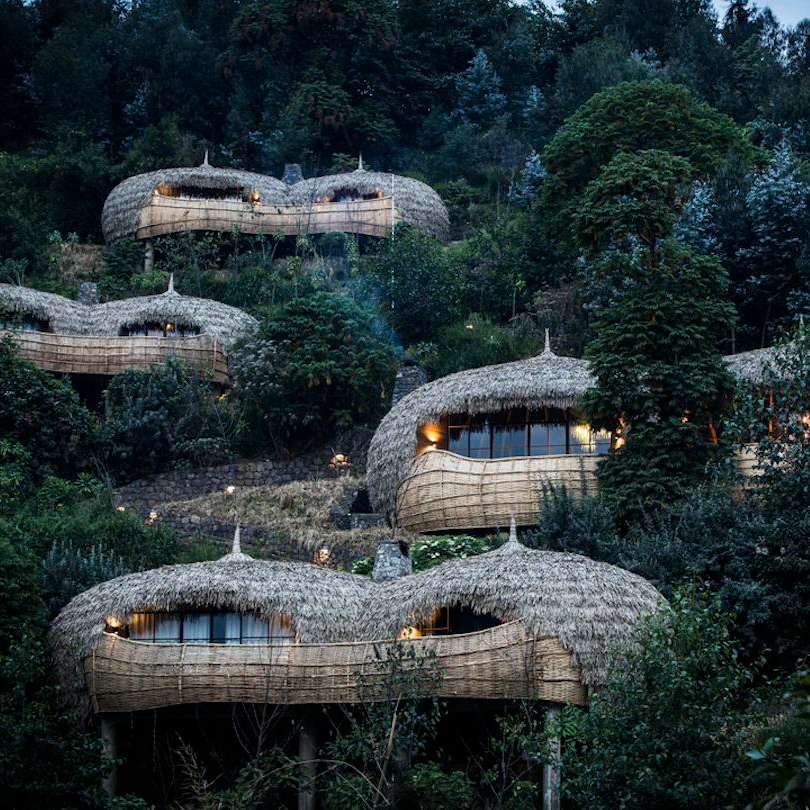 Tips and Tricks for Planning Your Dream Honeymoon
Plan Early: Book your honeymoon at least 8 months in advance to secure availability and avoid interfering with your wedding planning.
Budget Flexibility: Allow some extra cash in your budget for unforeseen expenses or last-minute upgrades.
Explore Options: Make a list of potential lodges and hotels, and consult with a travel planner to choose the perfect fit for your honeymoon.
Flight Considerations: Research flight options to avoid inconvenient connections and ensure smooth travel.
Logical Itinerary: Plan your destination route in a logical order to maximize your experience.
Save the Best for Last: Whether it's the safari or the beach, end your honeymoon with the highlight of your choice.
Travel Planner's Help: Lean on your travel planner for guidance and assistance with every aspect of your honeymoon.

 
Crafting Your Dream Honeymoon with German
Now that we've painted a vivid picture of your dream African honeymoon, it's time to bring it to life. Crafting such an exquisite journey requires meticulous planning and expert guidance. That's where German, the author of this article, comes in.
With years of experience in curating unforgettable African experiences, German is your key to unlocking the perfect honeymoon. His expertise and attention to detail ensure that every moment of your journey is tailored to your desires.
From the wild wonders of Botswana to the serene beaches of Zanzibar, the lush vineyards of South Africa, the thrilling safaris in Kenya, and the historic wonders of Egypt, German will handcraft an itinerary that surpasses your wildest dreams.
Africa offers a tapestry of experiences for couples seeking the ultimate in luxury and romance. If you're ready to embark on this unforgettable journey, consider scheduling a free consultation with German. We'll work closely with you to understand your preferences and curate an unparalleled honeymoon experience that's tailored just for you.
Ready to embark on your unforgettable South African adventure?
Schedule a FREE planning session with German today and let's turn your dream trip into reality.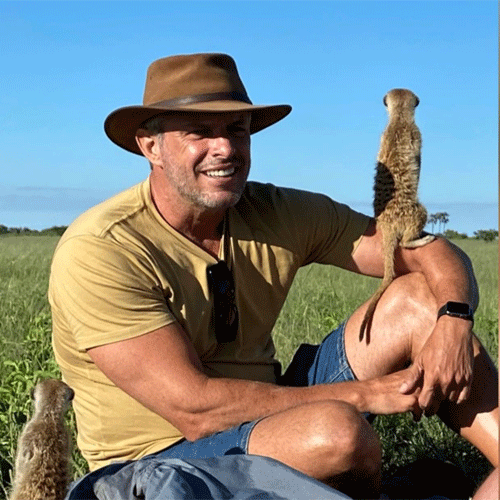 I was excited about my trip to Cape Town but was reluctant about going on a Safari on my own, however, German planned it all for me (and smoothly), and the whole experience has been one of the best (and for a frequent globe trotter like me) I have ever experienced! I will definitely be recommending German to anyone who has a mere interest in exploring Africa 🤎
Everything in this trip was PERFECT!!! All the people and the appointments on time, the people all very nice, and the Hotels all prepared to take us in the best way and wonderful experience. The besto of the best!!!!
German, es un gran profesional, cuida todos los detalles y la comunicación es super fluida y efectiva, adicional a eso es súper conocedor de todo lo referente a Sudáfrica, tiene los mejores contactos y las mejores alternativas, si duda es la mejor opción, cuando regresemos lo contactaremos sin pensarlo 02 veces.
Highly Recommended! Toda la experiencia con Nanan fue A1. Los hoteles nos sorprendieron, todos fueron espectaculares y la experiencia con gorilas 'once in a lifetime'! Si no tienen a Africa en su bucket list, se lo están perdiendo! Volvería a ir!
Rodolfo Alexander Bernal
2023-09-27
Egipto un destino que no podemos dejar de conocer, todo muy bien pensado y organizado, hoteles espectaculares, egiptólogos de primera, el crucero Historia en el Nilo totalmente recomendable, comida, atención y comodidad de primera, el hotel Cataract una joya a orillas del Nilo y el Marriot Mena House con la mejor vista de las pirámides, un viaje inolvidable. Gracias German!!!! Hasta nuestro próximo de viaje.
Carla Gallegos
2023-09-27
Egipto ha sido un viaje soñado de principio a fin. Desde el recibimiento, traslados, hoteles, crucero, guías y actividades. Cada detalle muy bien pensado, cuidando en todo momento la calidad de cada uno de los servicios. Gracias Nanan Travel!! Gracias Germán!!! por encargarte de estas inolvidables vacaciones !!
La comunicación con Germán desde un inicio excelente, dándome información importante para que nuestra experiencia sea única. El hotel Kapama en Kruger maravilloso, los safaris ni que decir y el spa un éxito! . Los tours en ciudad del Cabo con nuestro guía Gabriel lo máximo , super atento siempre. Super recomendado si estás pensando en un viaje a Sudáfrica.
Marixu Chocano
2023-09-18
Highly recommended! Loved my trip! Carefully curated by German according to my budget and expectations! He took care of us every step of the way, making sure we were having the best experience available! A really memorable trip!
Javier Echevarría
2023-09-18
Una experiencia fascinante e inolvidable. Y que bien se siente tener a un compatriota peruano facilitándonos todo.
Excellent service from start to finish. At first, they provided a range of travel plans for us to pick the one that accommodated best to our needs (All options were top notch!). Then he coordinated all the logistics (internal flights and transports, bookings with the hotels,…). During our trip, Mr. German was very attentive, reaching out periodically just to make sure everything was executed as planned. While at Cape Town, he even had the courtesy to meet us in person. Not to leave aside the fact that in all the hotels, he had personalized letter and details that made us feel very special. Overall, I would rate them 5 stars and I would recommended it to anybody that wishes to have a wonderful trip at the African continent. Looking forward to our next trip with NananTravel! 🙂