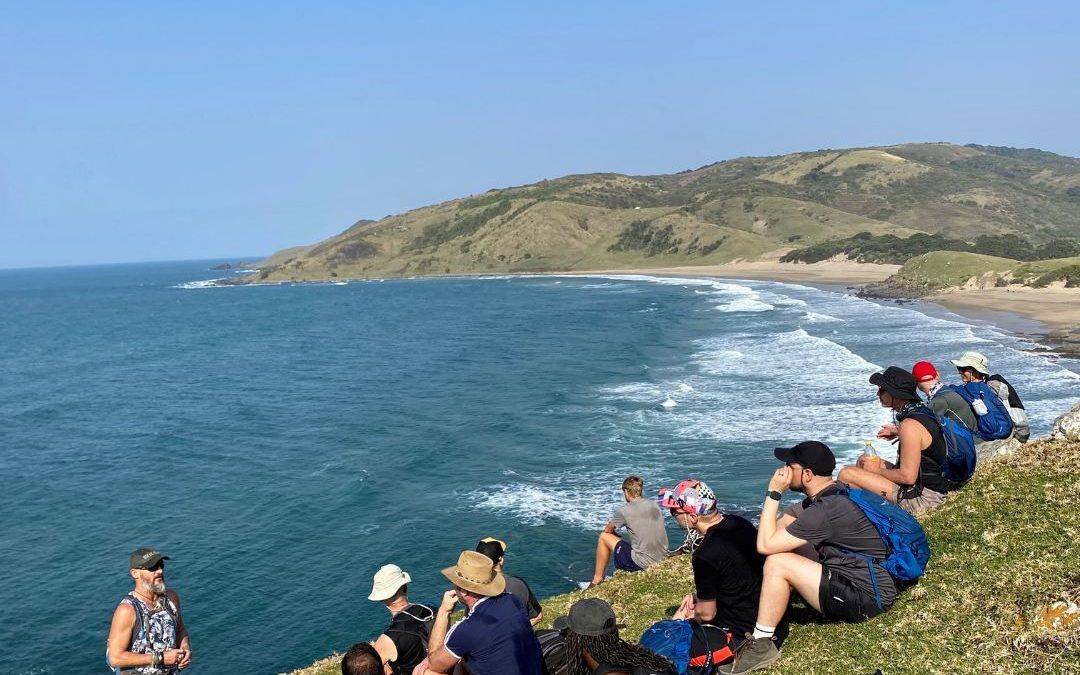 We recently did the Pondo trail, one of the most scenic and beautiful trails in South Africa, the planning started almost a year before when our friend asked if we would join them on a trail, he knows us very well so he knew it had to be a fully serviced trail, what do I mean by that? Well, firstly, we needed someone to help carry our bags, definitely not sleeping in tents. Secondly, we wanted food cooked for us and obviously, drinks, so, yes! The Pondo trail is just like that, you carry a small bag with whatever you might need during the day, basically a water bottle, a long sleeve sweatshirt or jacket just in case, preferably a rain jacket, snacks, and sunblock, that is what I had in mine. 
The way the trail works, you start from Mtentu, just outside Port Edward, this can be, by road, a couple of hours on a bumpy road, or by boat, if the sea conditions are good, now, to get there you fly to Durban, we spent the night before there and then met everyone at the airport to start the 3-hours drive to the Estuary hotel in Port Edward, where we spent the night, next morning we go on a 2-hours drive to the starting point of the trail, some people were very lucky, actually, just Jan, because one of the guys doing the trail didn't want to do all the driving so he went on a Helicopter and since they charge for a minimum of 2 people Jan got to go with him. We all met at the edge of the Mtentu river mouth and the adventure started with us going across the river. No, we didn't swim, and although a few of the guys did, we went on a Kayak.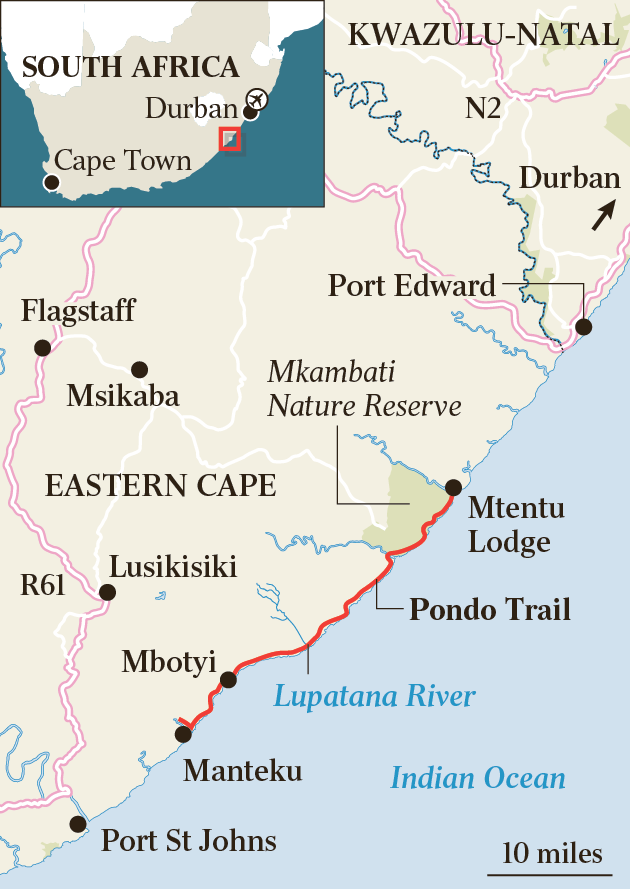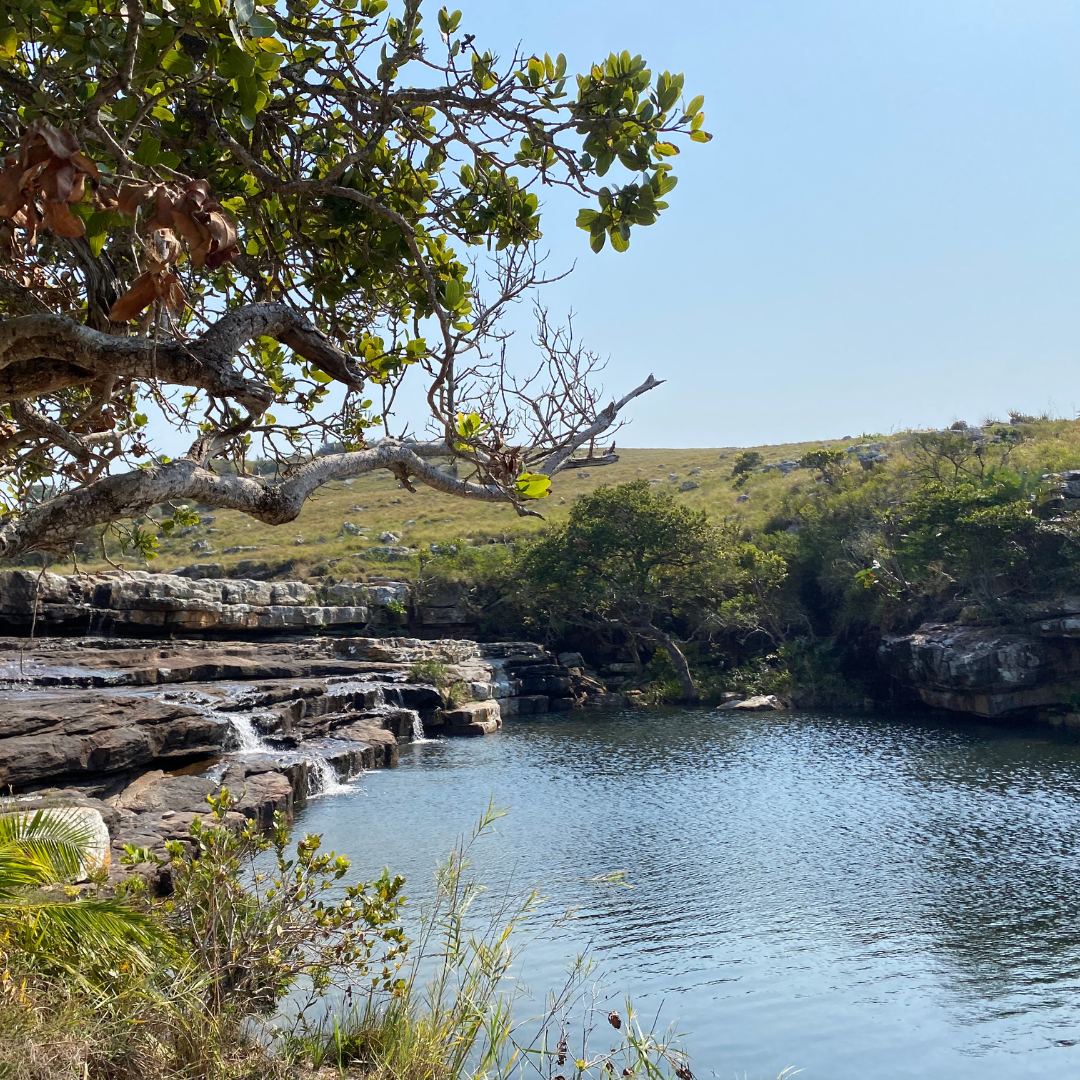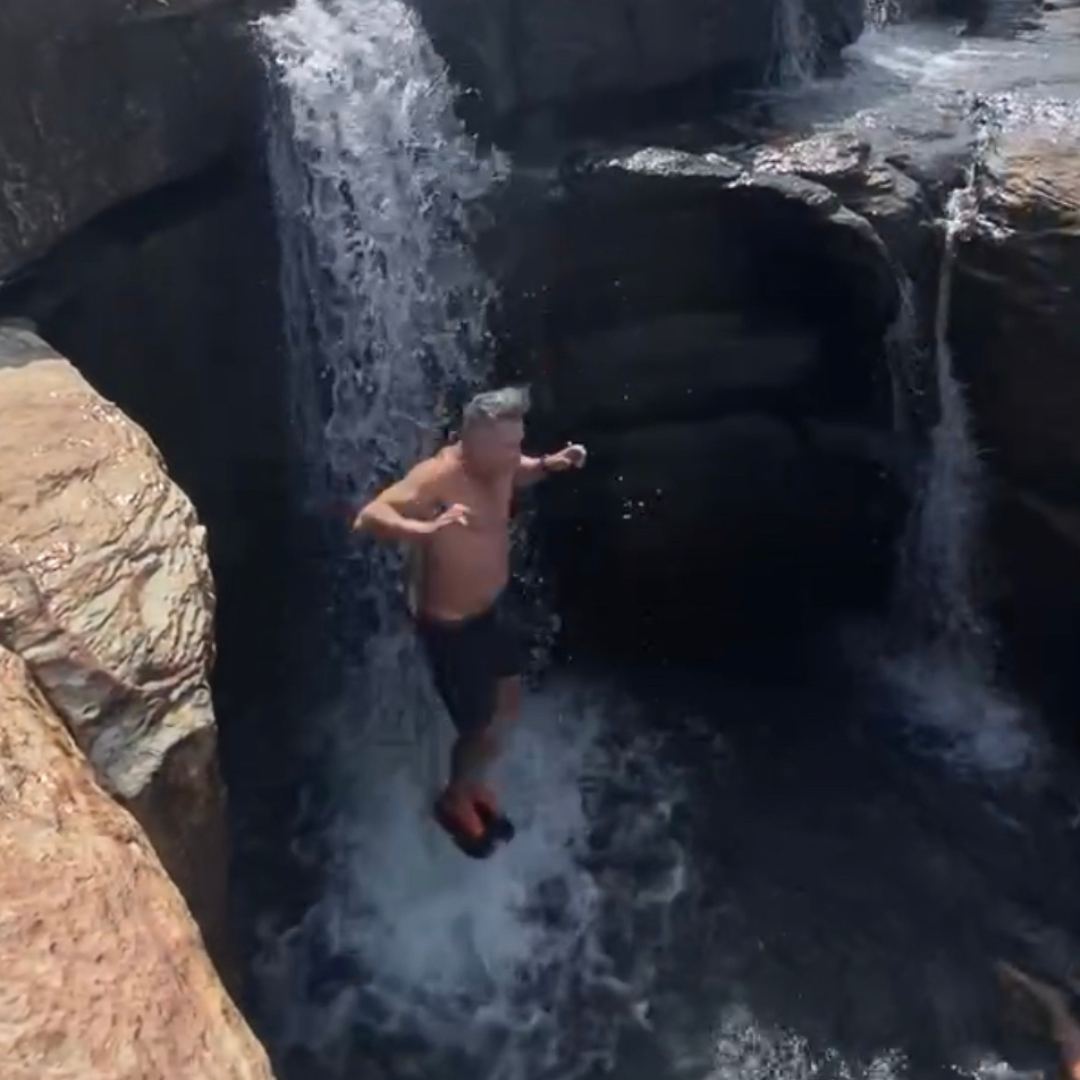 We start the trail and it's all very exciting and fun, within 45 minutes of starting we find a waterfall and we jump in the water, then we keep going, we stop for lunch at a very nice natural pool, now, the first dat we walk across a nature reserve so although we didn't see any, we could have seen some wildlife, wait, we did se Zebras.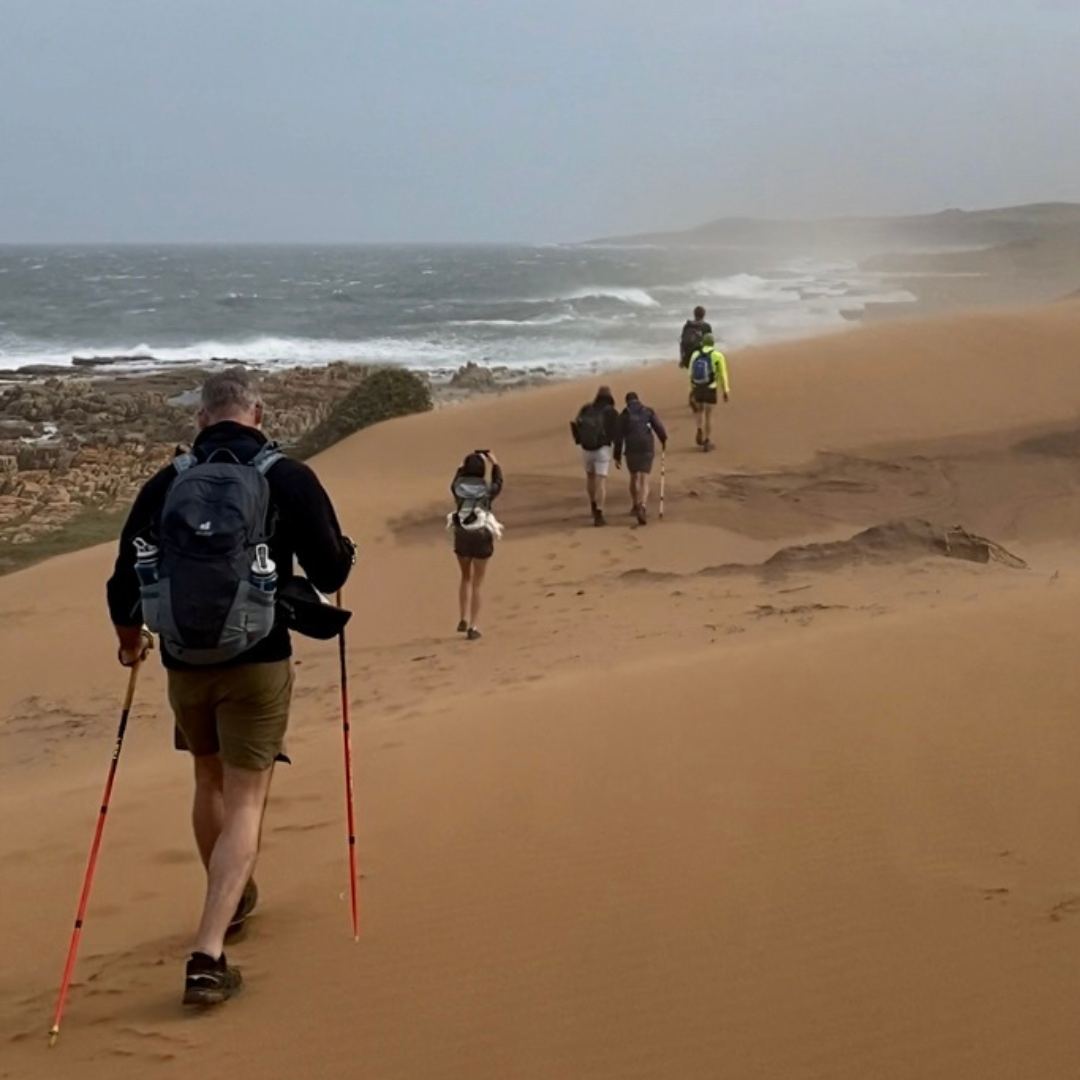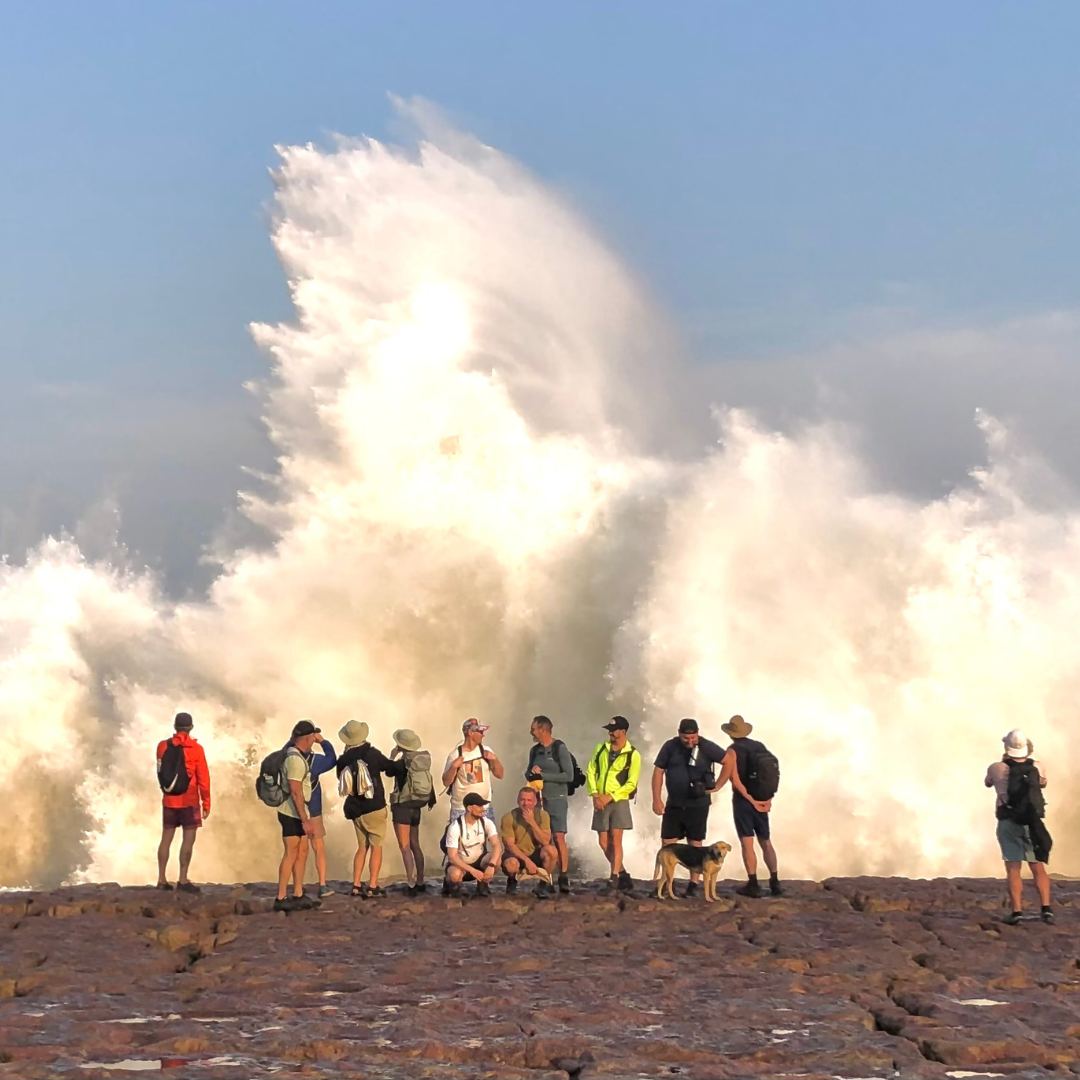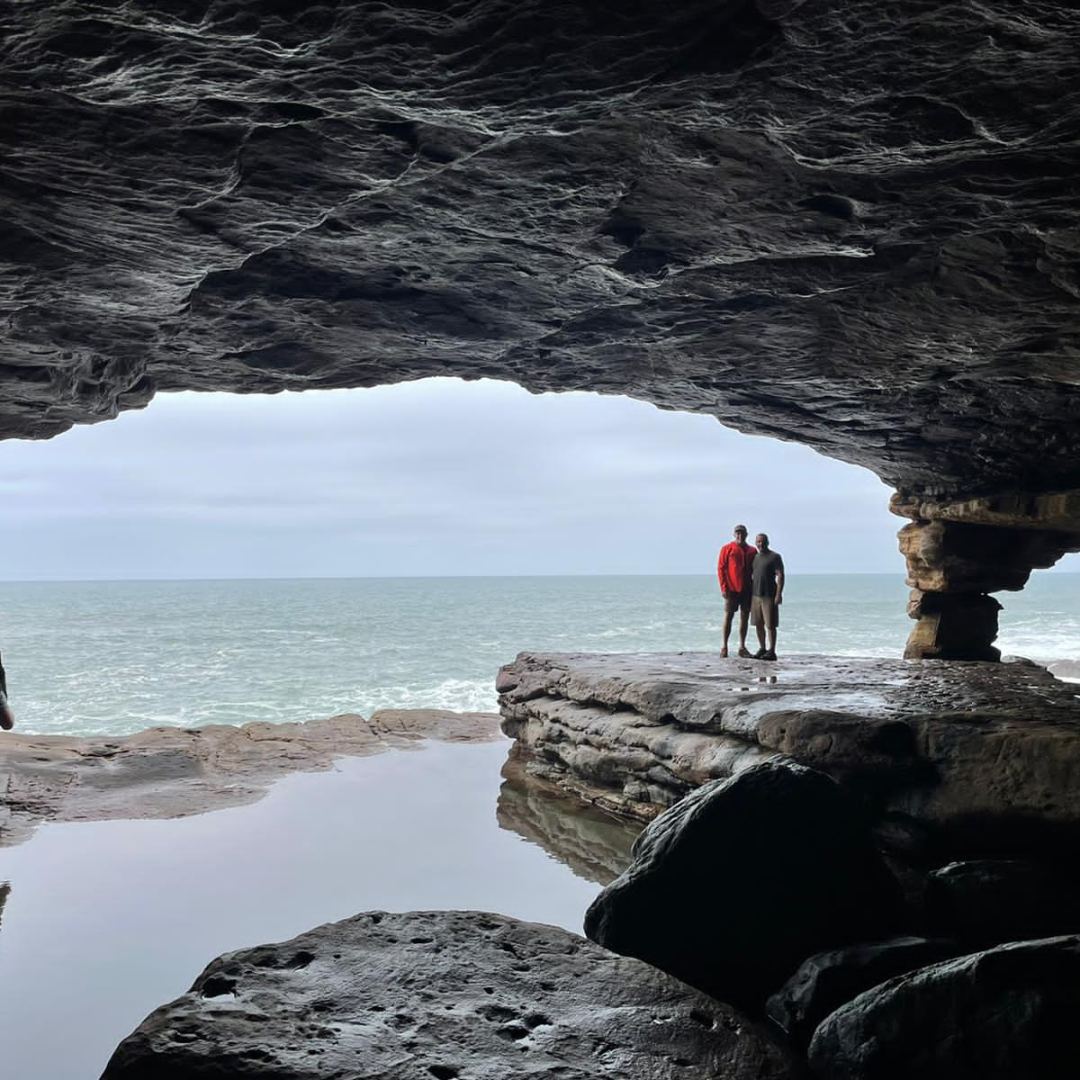 Now, we are out of the nature reserve, and I have to admit, it was the less exciting day of the 5, the landscape was pretty much the same all day, lots of grasslands and not much diverse scenery, it got quite windy at one point, but it ended majestically!
As we were reaching the end of the day we saw far away in the distance, these massive waves crashing against the coastline making giant splashes, I immediately thought, ah! It would be so cool if we could walk right next to them, well, guess what? We walked right next to them, the splashes were huge and very often and that rocky coastline was about 1km long, at the end of all this splashing and fun was our campsite, right next to the river mouth which they had organized a bonfire and plenty of G&T waiting for us, (wine for me please)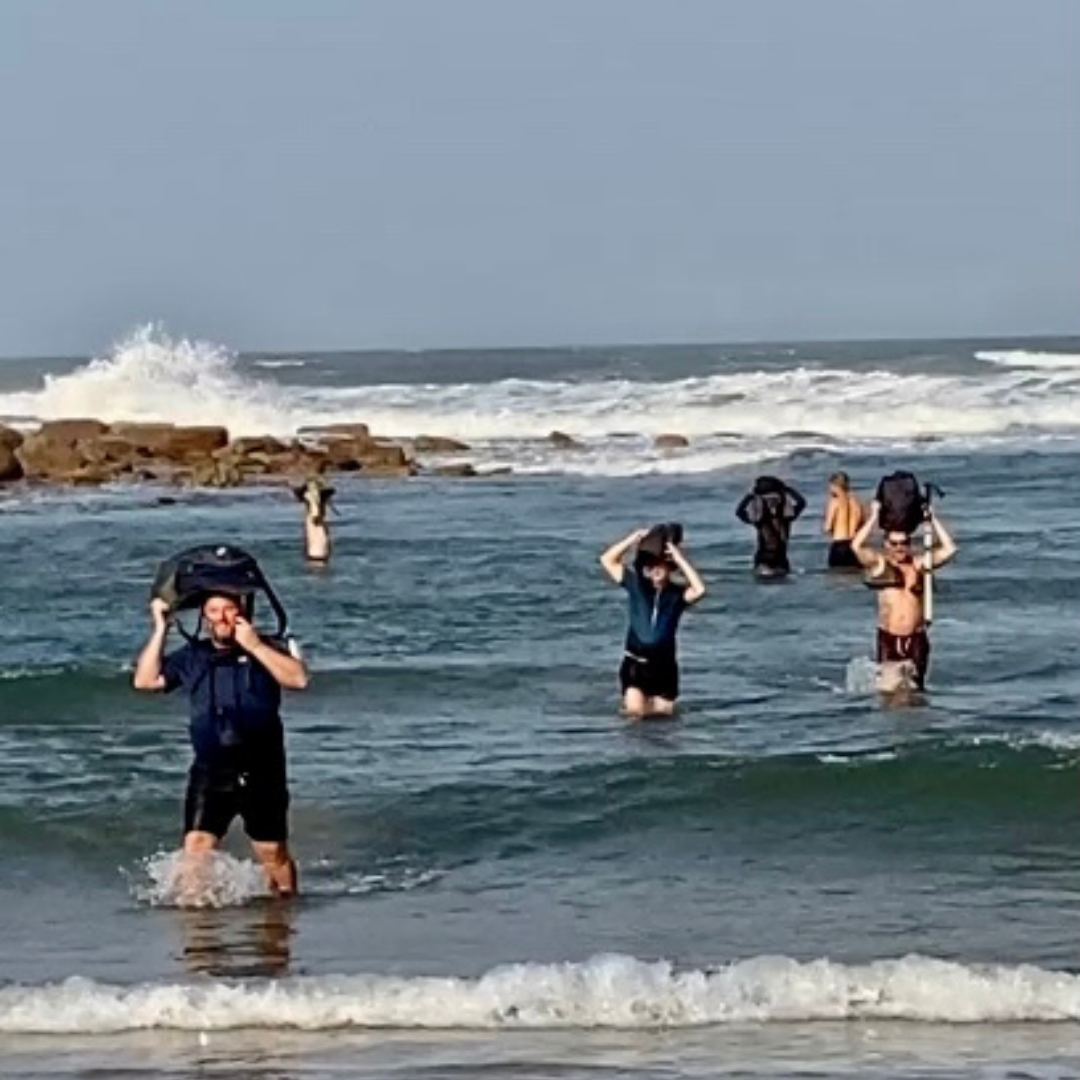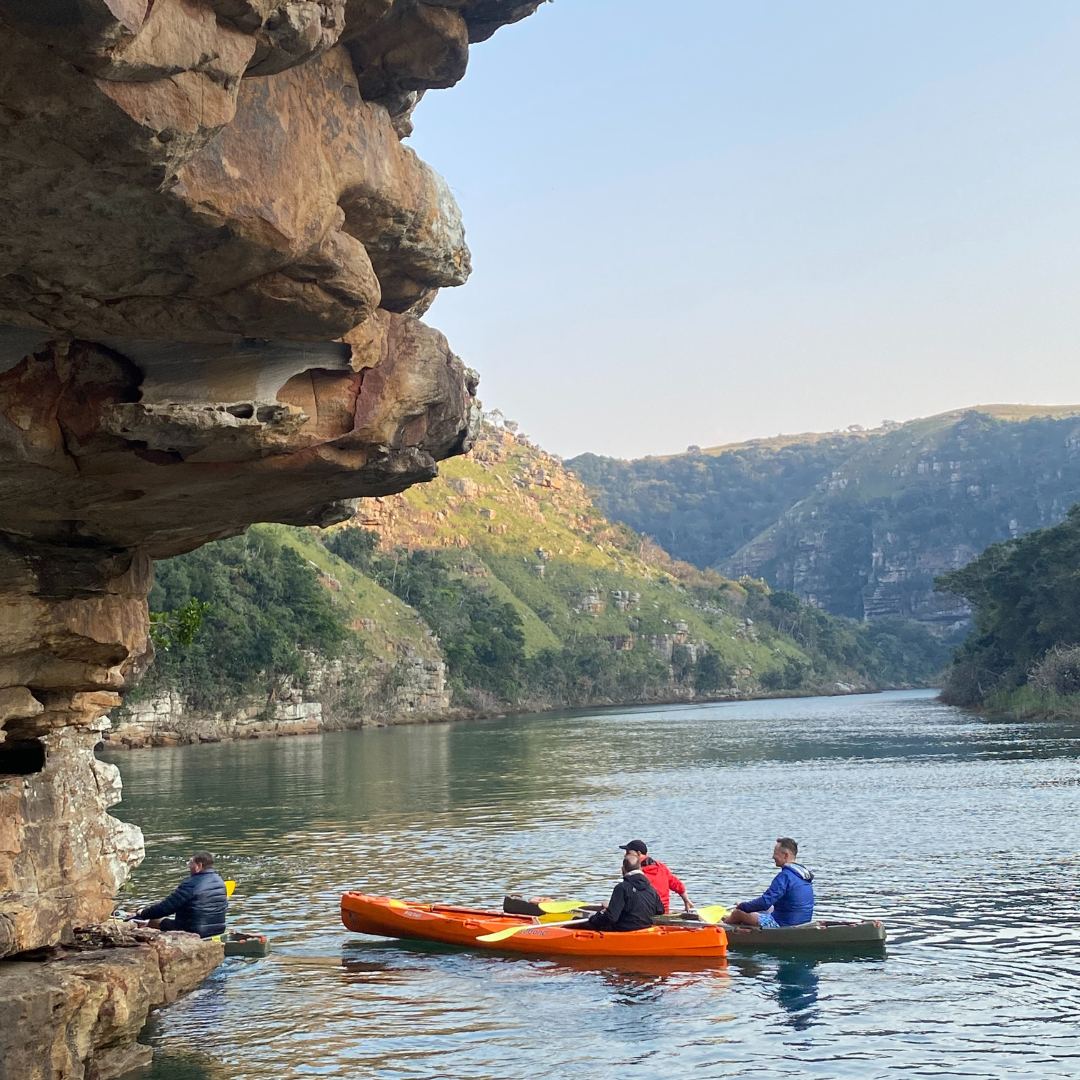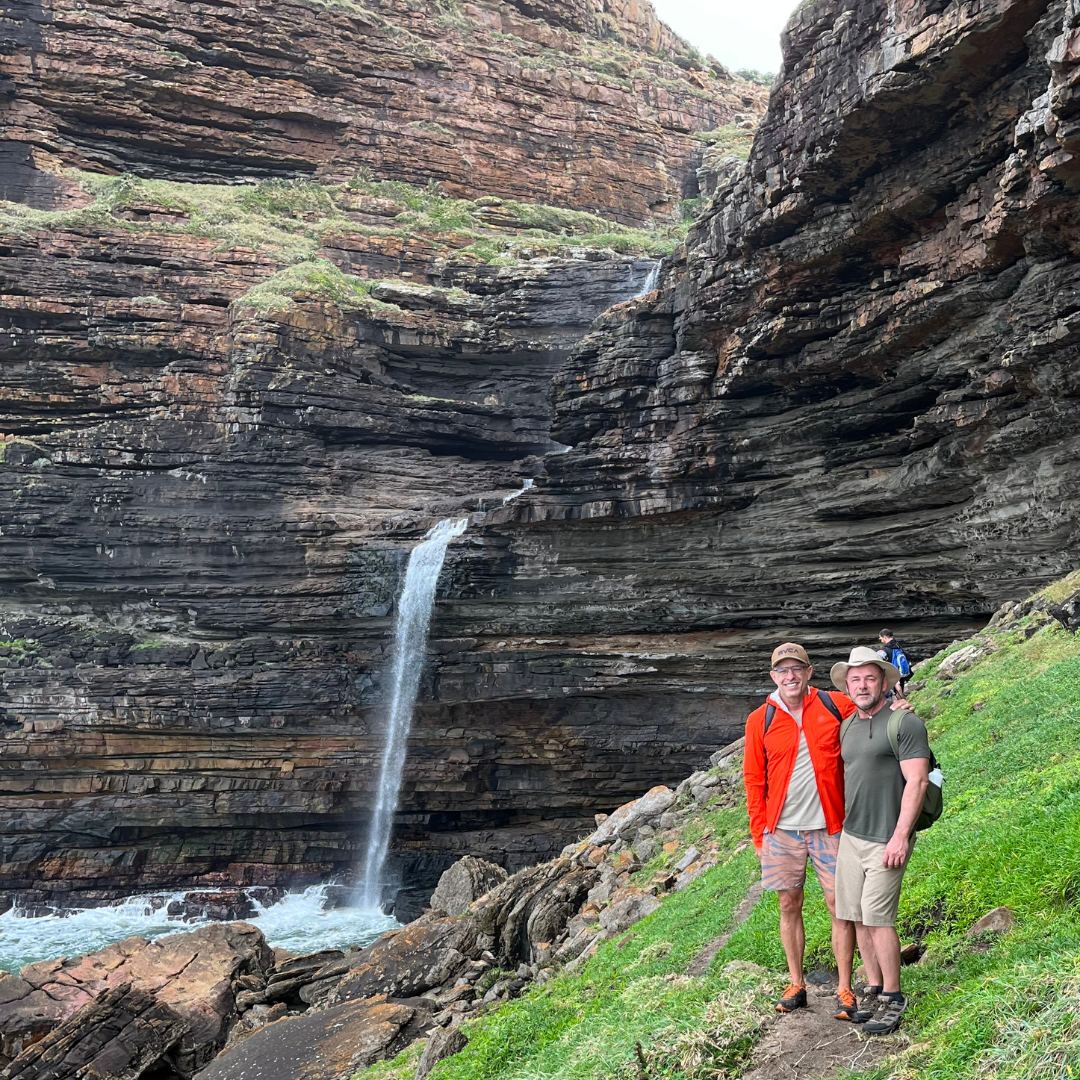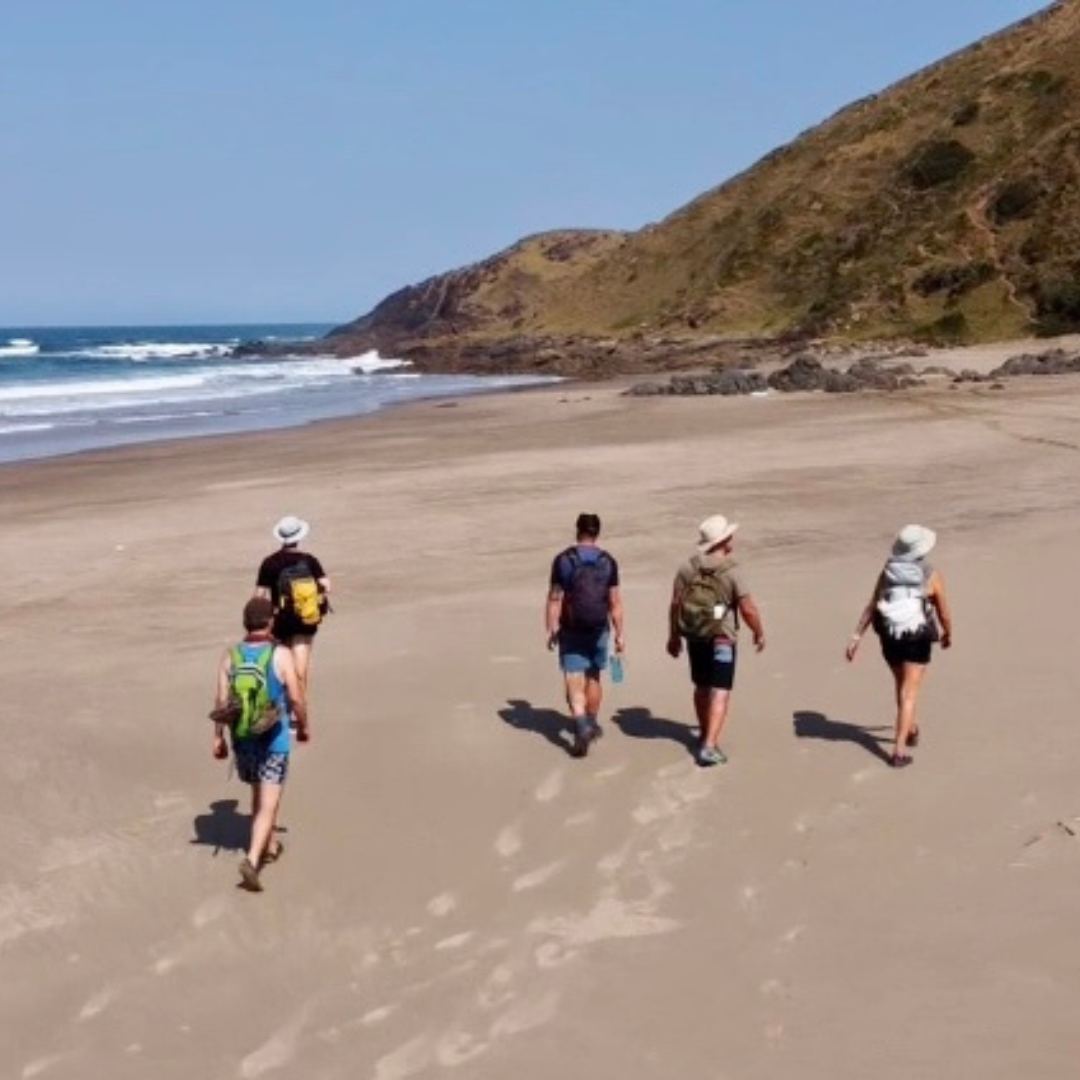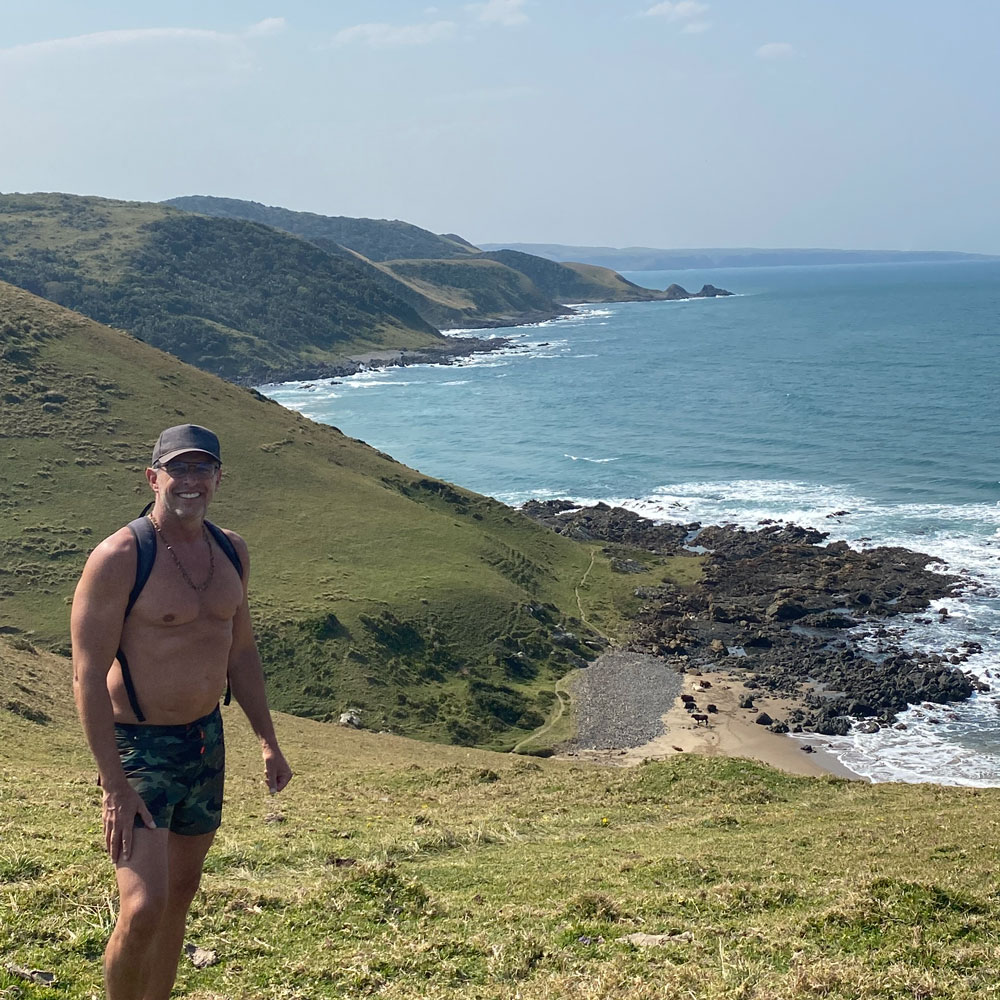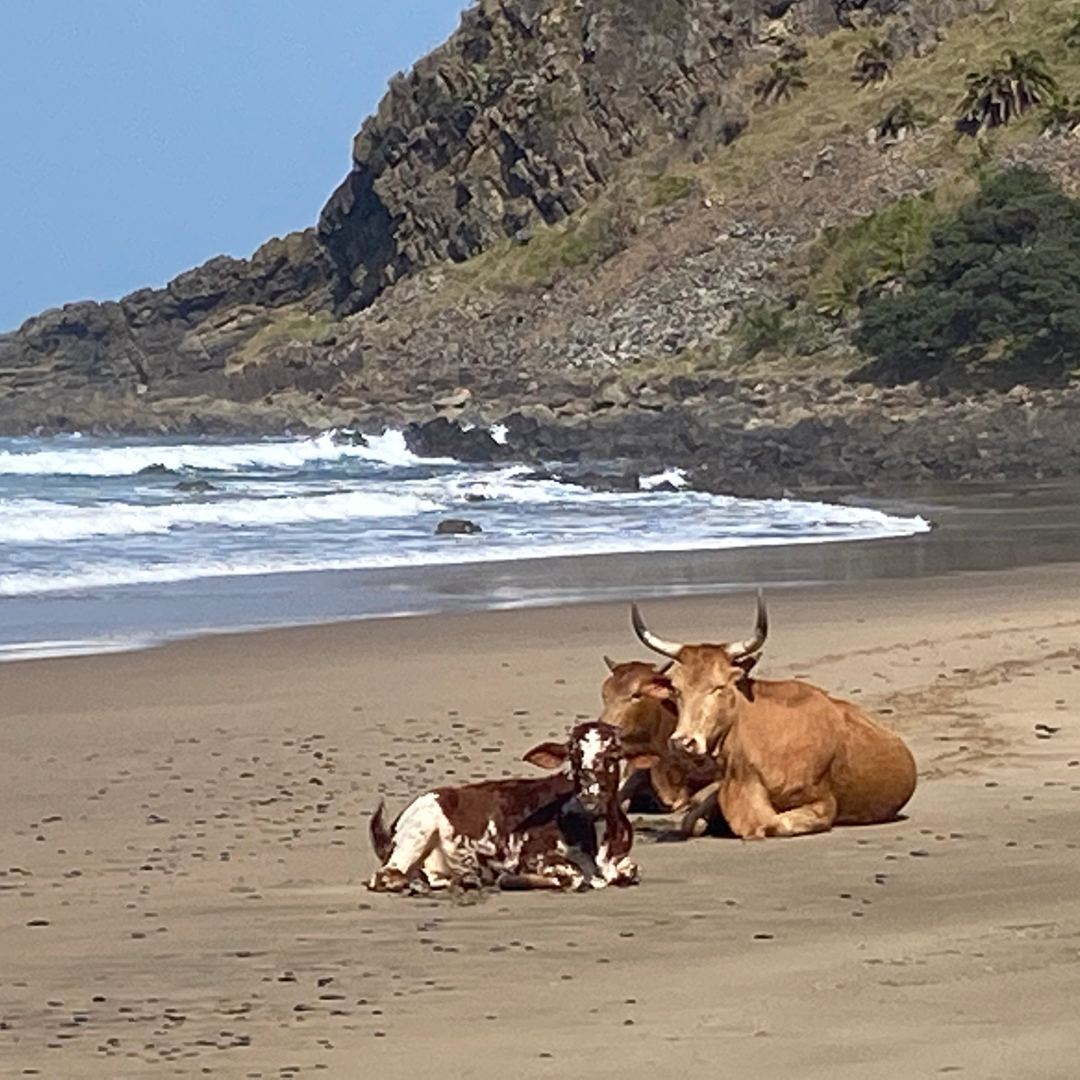 This is supposed to be the most exciting day, we are going to see the waterfall Bluff, one of the few waterfalls that go straight into the ocean. According to our guide, there are only 12 waterfalls like this in the world, and 3 of them are on this trail but only this one is accessible. OK, only this one has easy access. Lots of uphill and downhill, we even went to see a cave, and then we came up to the waterfall, very impressive. Unfortunately, the weather wasn't on our side so we didn't walk down to it and got totally wet, I should have done it! So, yes, it was the best day.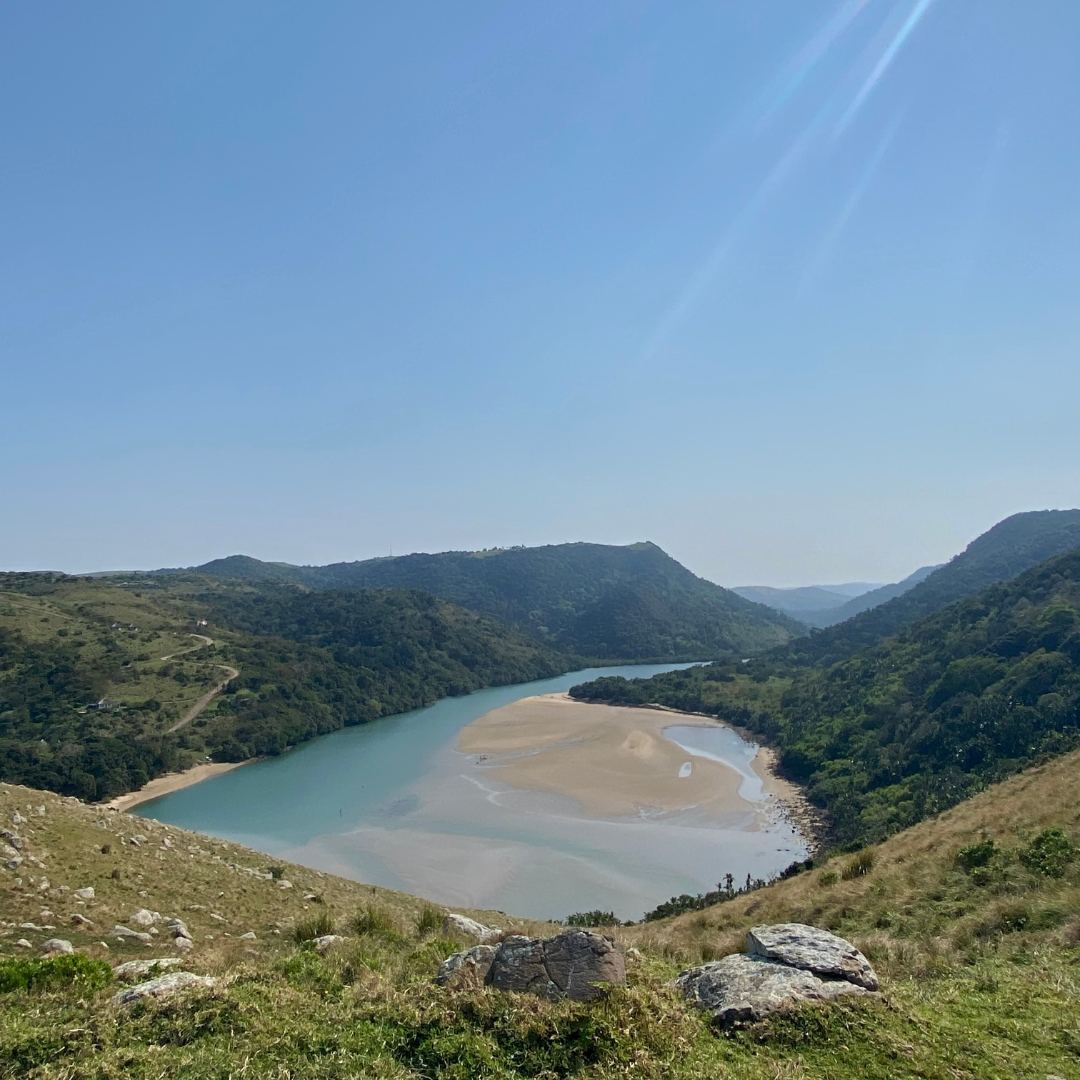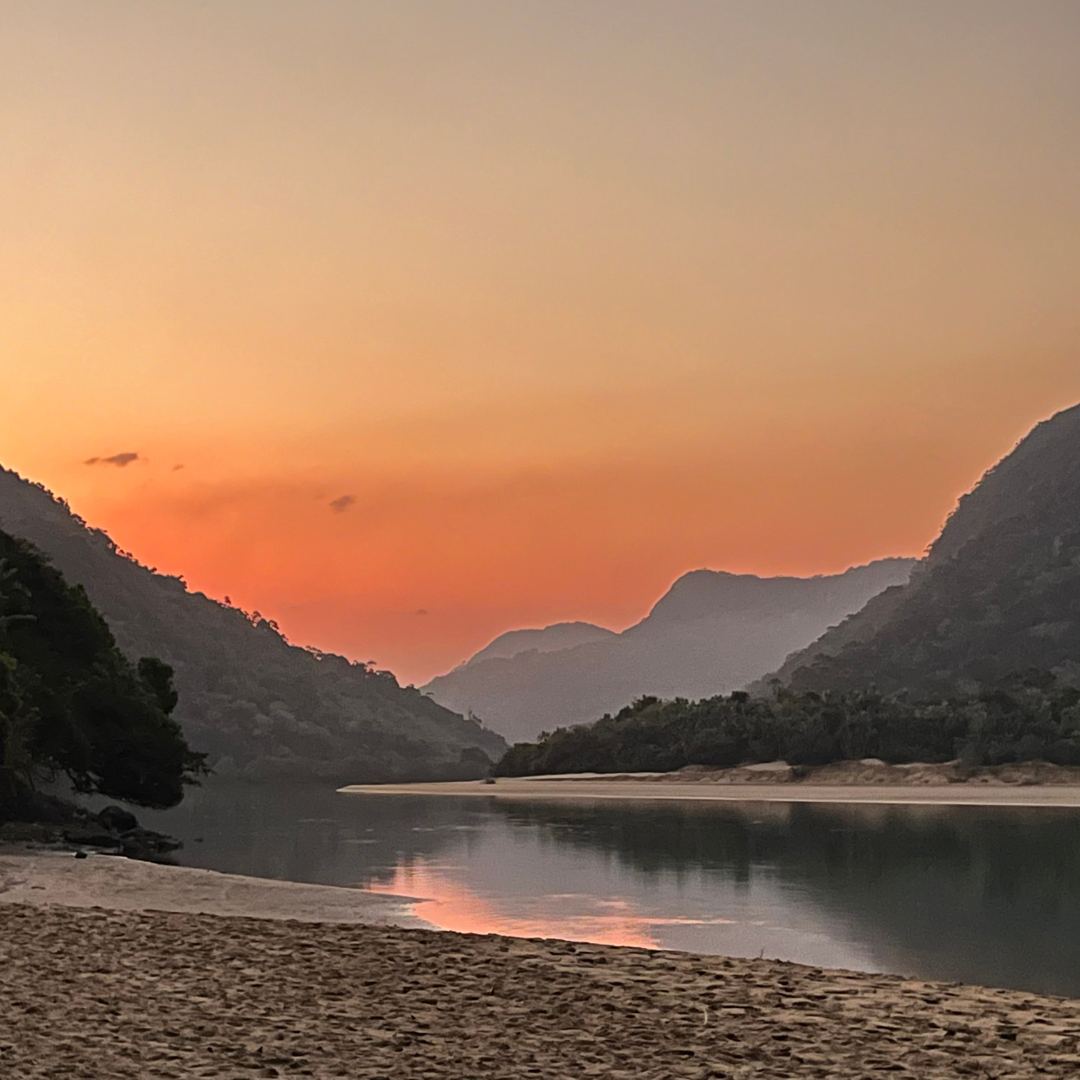 On our last day walking, we did walk a lot, a total of 10 km. Day 3 is the longest and the best day, today. It wasn't as long but it took us across 7 headlands and 6 beaches, each one more beautiful than the other. When we reached the top of the last hill, the view of the estuary where we ended the trail was just amazing. We arrived there at midday and spent a fabulous afternoon by the river, drinks, friends, and fun, all around a fantastic bonfire.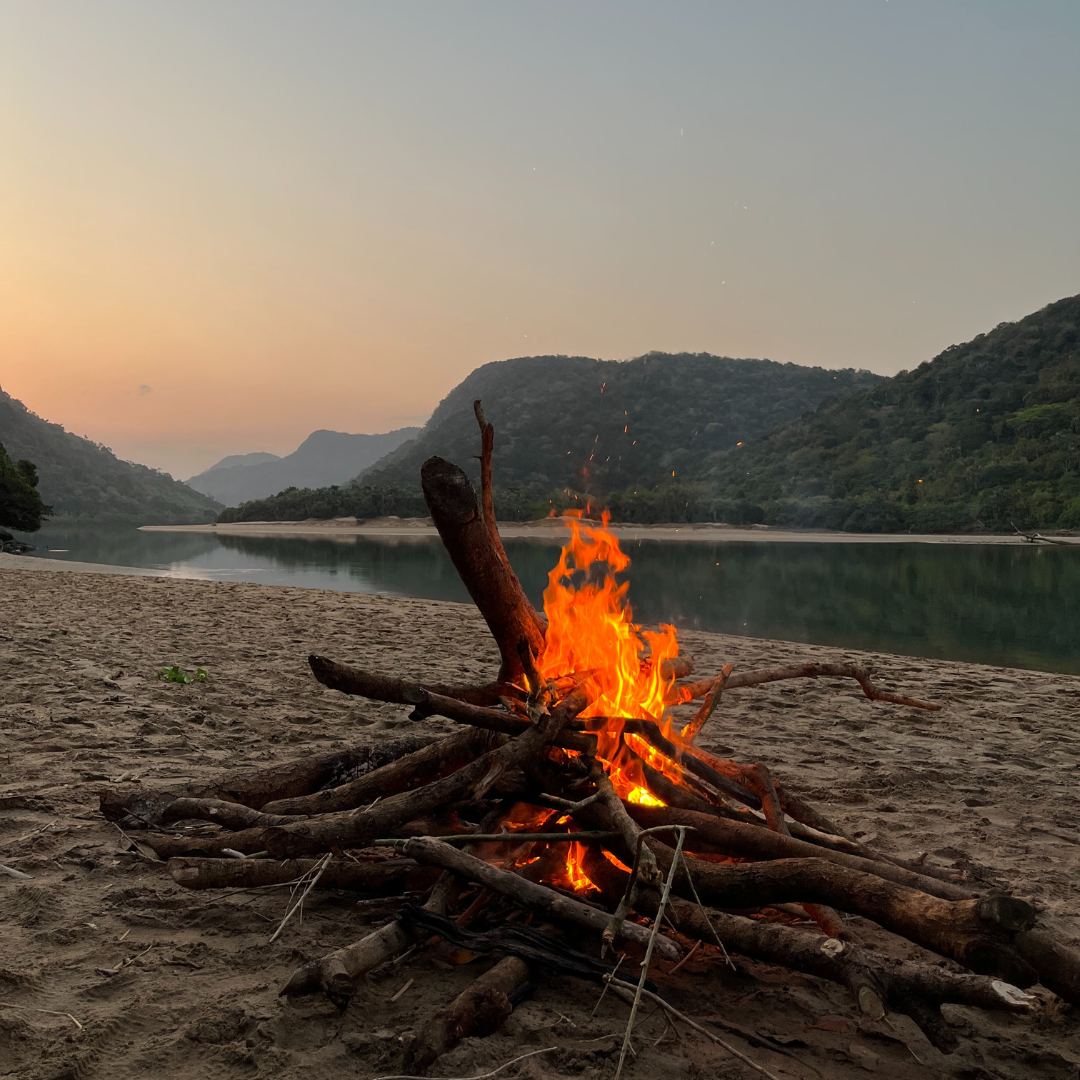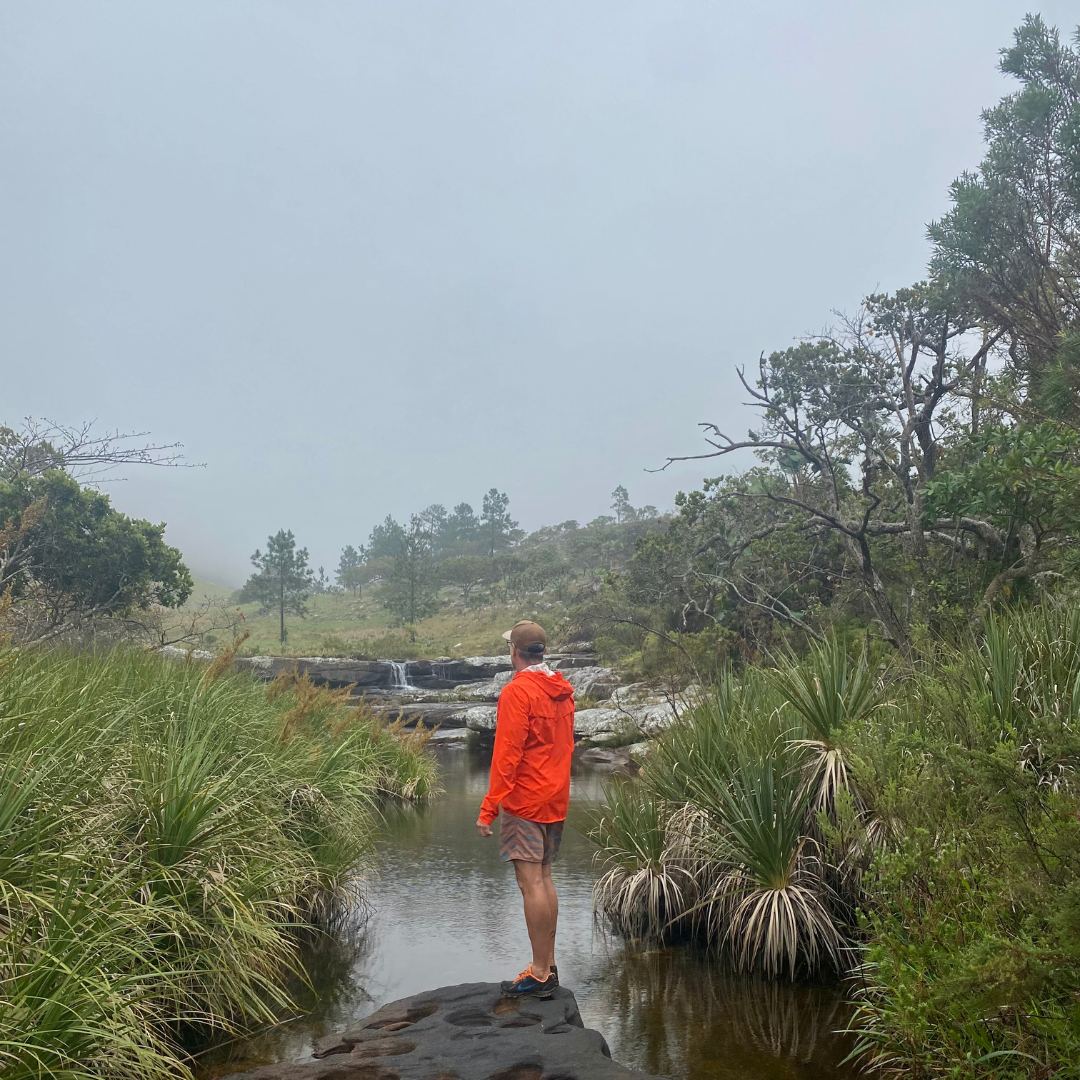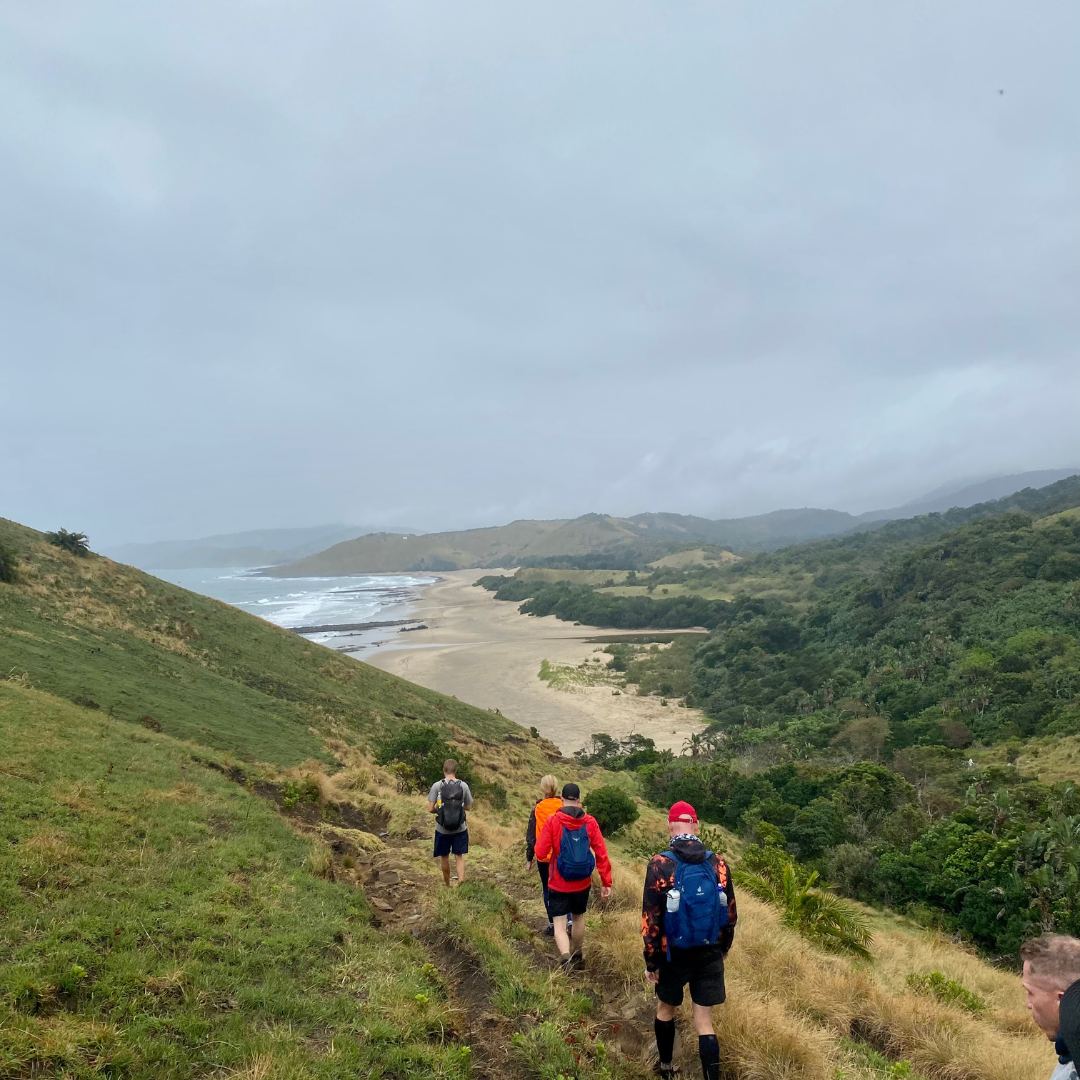 We head back to where it all started, Durban. Word of advice, if you can take a helicopter back, DO IT! It was a long drive and of course, we were all super tired. In my opinion, it was a bit too much, about 7- hours drive back, but when you think about the trail and how beautiful everything was, it was all worth it.
In summary, The Pondo Trail is a Must-Do, especially if you love nature and like the outdoors. However, you have to like walking. A total bonus are the beaches, rivers natural pools, and waterfalls. The best time to do it is between April and May, but you need to book this well in advance, almost a year in advance.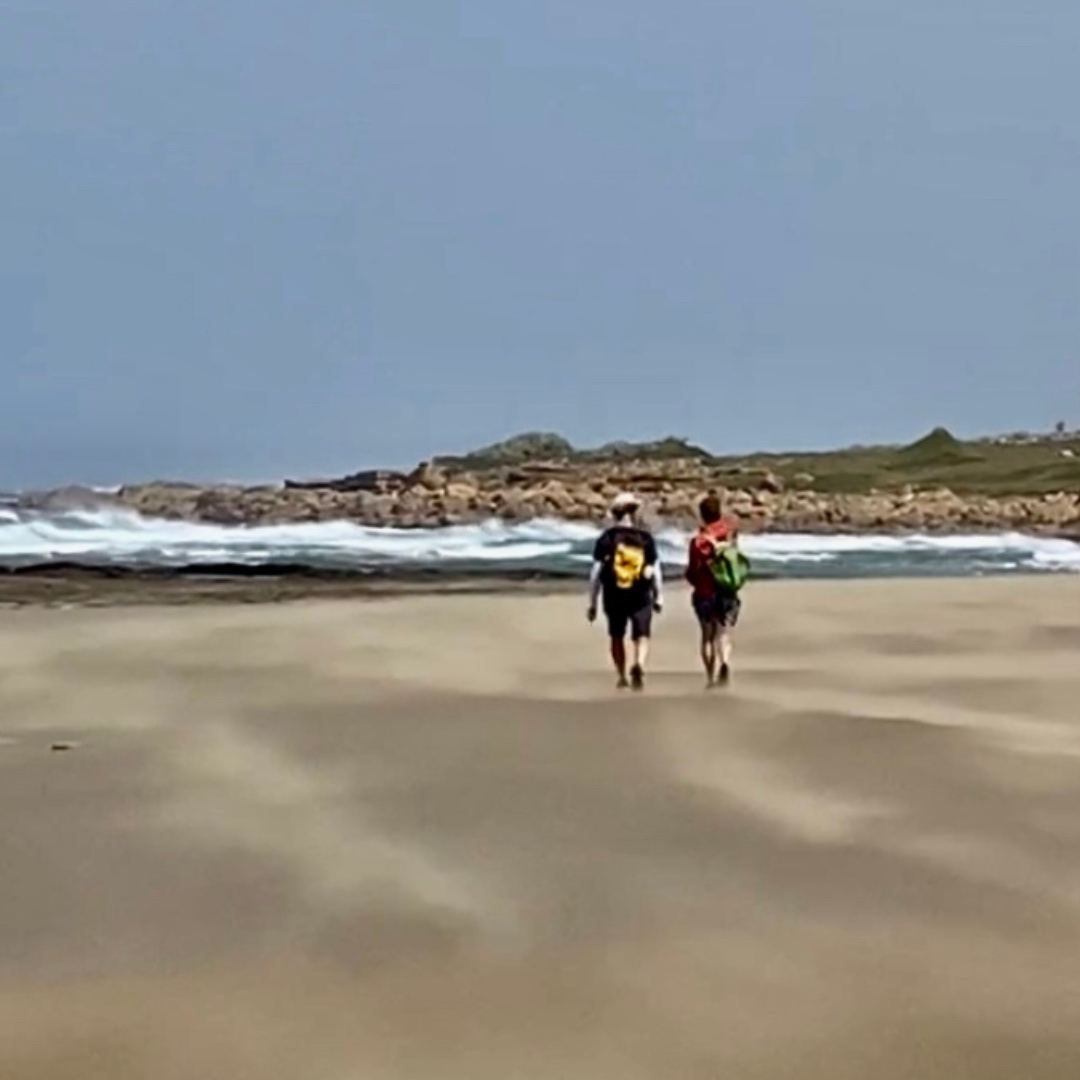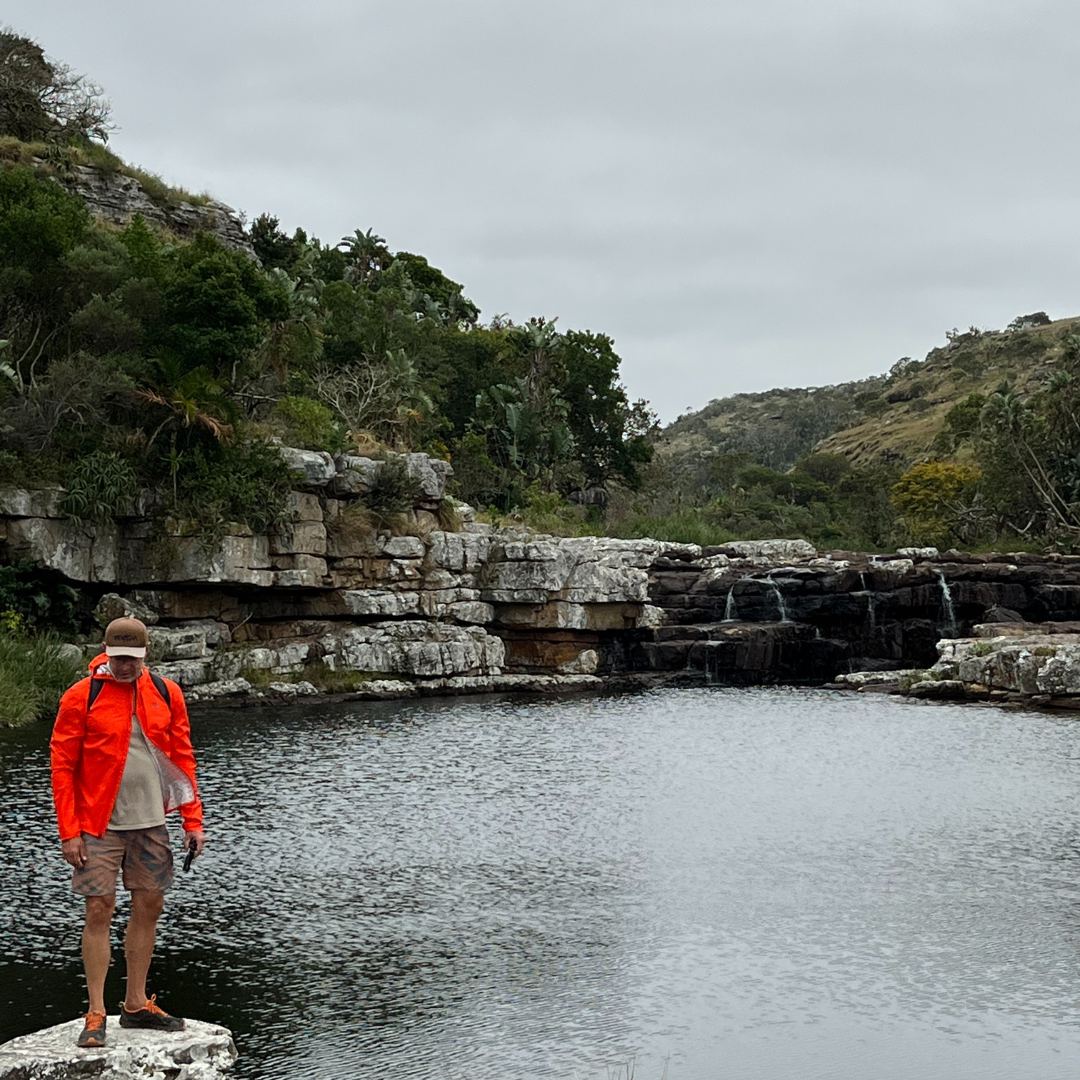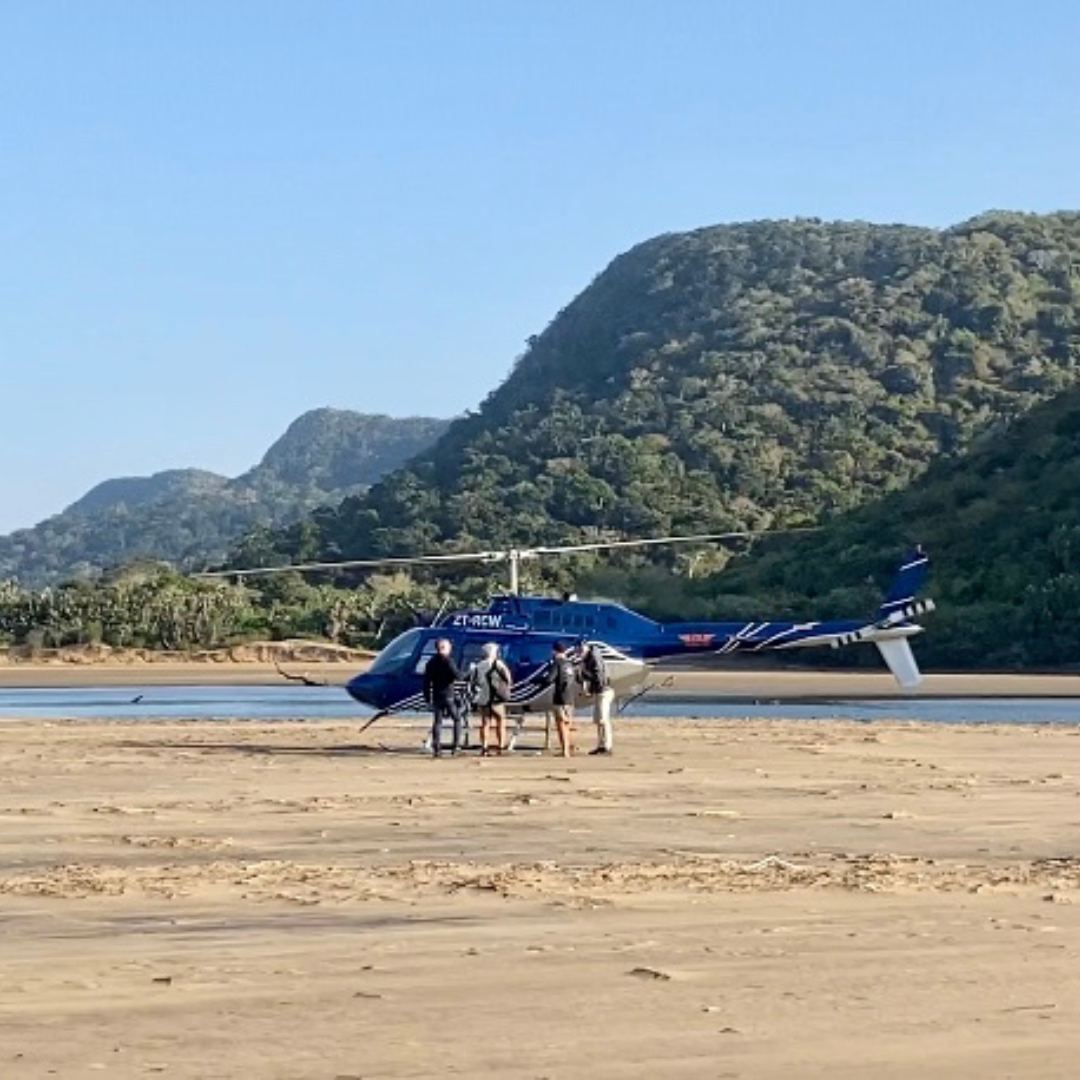 Want to join the next Pondo Trail Hike?
Book a FREE 30-minute consultation with German – for the perfect advice on where to stay, what to do, and how to get the best out of your travels.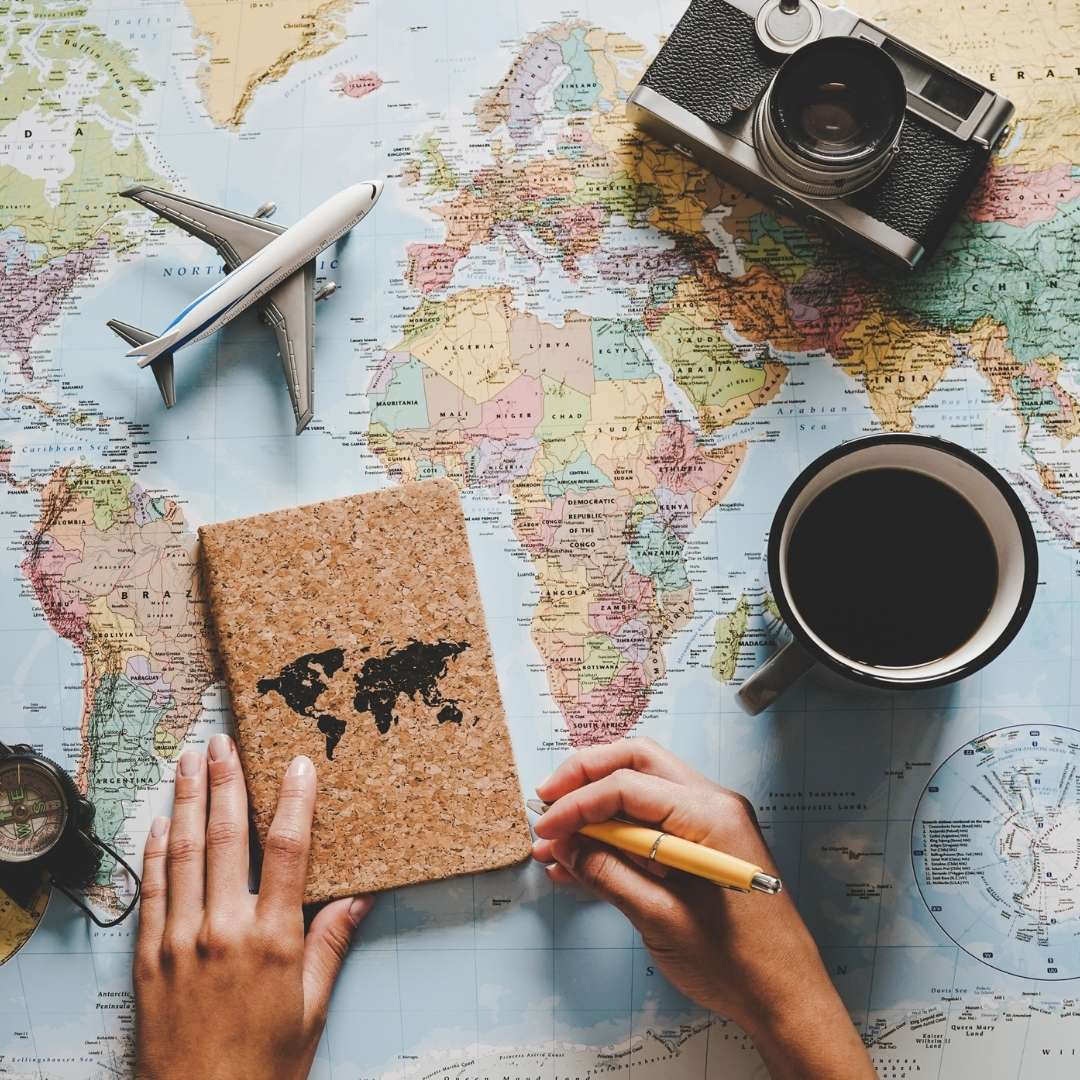 Pondo Trail Video Journal
I was excited about my trip to Cape Town but was reluctant about going on a Safari on my own, however, German planned it all for me (and smoothly), and the whole experience has been one of the best (and for a frequent globe trotter like me) I have ever experienced! I will definitely be recommending German to anyone who has a mere interest in exploring Africa 🤎
Everything in this trip was PERFECT!!! All the people and the appointments on time, the people all very nice, and the Hotels all prepared to take us in the best way and wonderful experience. The besto of the best!!!!
German, es un gran profesional, cuida todos los detalles y la comunicación es super fluida y efectiva, adicional a eso es súper conocedor de todo lo referente a Sudáfrica, tiene los mejores contactos y las mejores alternativas, si duda es la mejor opción, cuando regresemos lo contactaremos sin pensarlo 02 veces.
Highly Recommended! Toda la experiencia con Nanan fue A1. Los hoteles nos sorprendieron, todos fueron espectaculares y la experiencia con gorilas 'once in a lifetime'! Si no tienen a Africa en su bucket list, se lo están perdiendo! Volvería a ir!
Rodolfo Alexander Bernal
2023-09-27
Egipto un destino que no podemos dejar de conocer, todo muy bien pensado y organizado, hoteles espectaculares, egiptólogos de primera, el crucero Historia en el Nilo totalmente recomendable, comida, atención y comodidad de primera, el hotel Cataract una joya a orillas del Nilo y el Marriot Mena House con la mejor vista de las pirámides, un viaje inolvidable. Gracias German!!!! Hasta nuestro próximo de viaje.
Carla Gallegos
2023-09-27
Egipto ha sido un viaje soñado de principio a fin. Desde el recibimiento, traslados, hoteles, crucero, guías y actividades. Cada detalle muy bien pensado, cuidando en todo momento la calidad de cada uno de los servicios. Gracias Nanan Travel!! Gracias Germán!!! por encargarte de estas inolvidables vacaciones !!
La comunicación con Germán desde un inicio excelente, dándome información importante para que nuestra experiencia sea única. El hotel Kapama en Kruger maravilloso, los safaris ni que decir y el spa un éxito! . Los tours en ciudad del Cabo con nuestro guía Gabriel lo máximo , super atento siempre. Super recomendado si estás pensando en un viaje a Sudáfrica.
Marixu Chocano
2023-09-18
Highly recommended! Loved my trip! Carefully curated by German according to my budget and expectations! He took care of us every step of the way, making sure we were having the best experience available! A really memorable trip!
Javier Echevarría
2023-09-18
Una experiencia fascinante e inolvidable. Y que bien se siente tener a un compatriota peruano facilitándonos todo.
Excellent service from start to finish. At first, they provided a range of travel plans for us to pick the one that accommodated best to our needs (All options were top notch!). Then he coordinated all the logistics (internal flights and transports, bookings with the hotels,…). During our trip, Mr. German was very attentive, reaching out periodically just to make sure everything was executed as planned. While at Cape Town, he even had the courtesy to meet us in person. Not to leave aside the fact that in all the hotels, he had personalized letter and details that made us feel very special. Overall, I would rate them 5 stars and I would recommended it to anybody that wishes to have a wonderful trip at the African continent. Looking forward to our next trip with NananTravel! 🙂