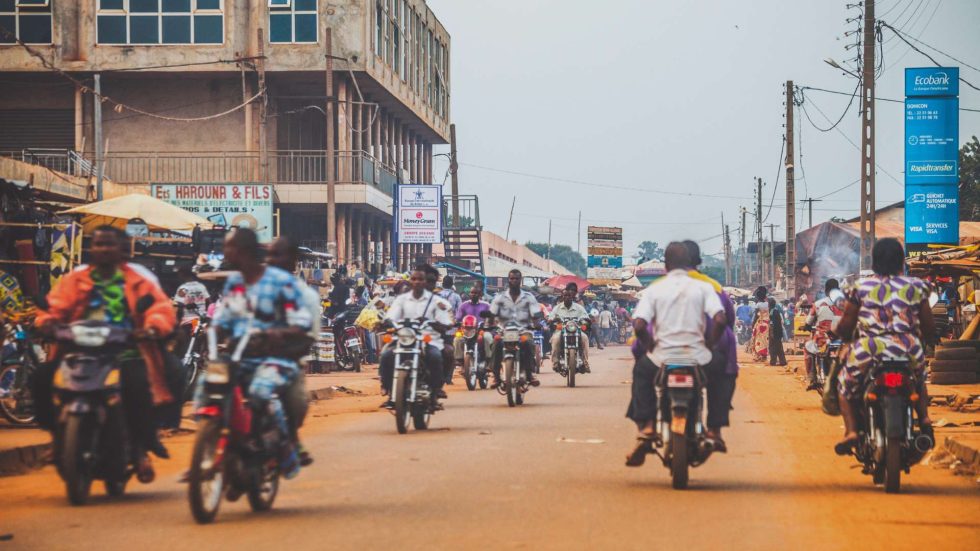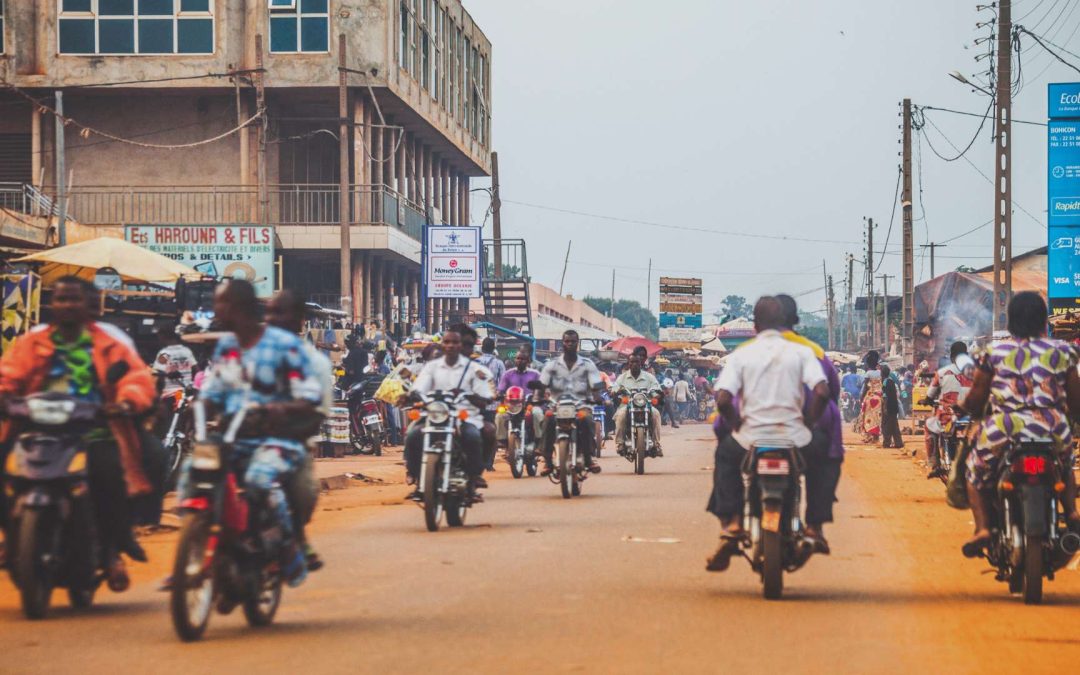 Avoiding Tourist Traps in Africa and Peru for Luxury Travelers: A Comprehensive Guide
Blog post with #NANANtravel
Blog Posts
Tourist traps can hinder a luxurious travel experience, particularly in sought-after destinations like Africa and South America. These traps often lead to excessive expenses, lack of authenticity, and potential risks. To ensure an enriching and authentic trip, it is crucial to avoid tourist traps. This comprehensive guide provides valuable tips on how luxury travelers can sidestep these traps and enjoy an unforgettable journey in Africa and South America.
Conduct thorough research: Before your trip, dedicate time to researching the destinations you plan to visit. Familiarize yourself with local scams and tourist traps to avoid falling victim to them. Understanding potential risks will enable you to make informed decisions.
Stay aware of your surroundings: When exploring tourist areas, maintain awareness of your surroundings. Be vigilant and cautious of any suspicious activities or individuals. Trust your instincts and if something seems off, it's best to exercise caution.
Trust your instincts: Your intuition is a valuable guide. If you have reservations or a negative gut feeling about a particular situation, trust yourself and avoid engaging in it. Prioritize your safety and well-being.
Embrace the art of bargaining: In numerous regions of Africa and South America, bargaining is a common practice, especially when purchasing souvenirs or local goods. Feel confident in haggling to secure the best possible price and enjoy a fair transaction.
Steer clear of touts: Touts are individuals who approach tourists, attempting to sell goods or services. They are frequently associated with tourist traps. If approached by a tout, maintain politeness but firmly decline their offerings.
Exercise caution with food and drink: Certain regions of Africa and South America may have health risks associated with specific food and drink. Prioritize research on local cuisine before your trip, and be cautious about what you consume to safeguard your well-being.
Be aware of common scams: Africa and South America have their share of scams targeting tourists. Familiarize yourself with common scams, including the gem scam, taxi scam, and fake police scam, among others. By being aware, you can avoid falling victim to these fraudulent activities.
Working with Reputable Travel Experts: Reputable travel experts possess extensive knowledge of your desired destinations. They can guide you to hotels, restaurants, and activities that are worth your investment. Moreover, they can help you avoid tourist traps, ensuring an authentic and unforgettable experience.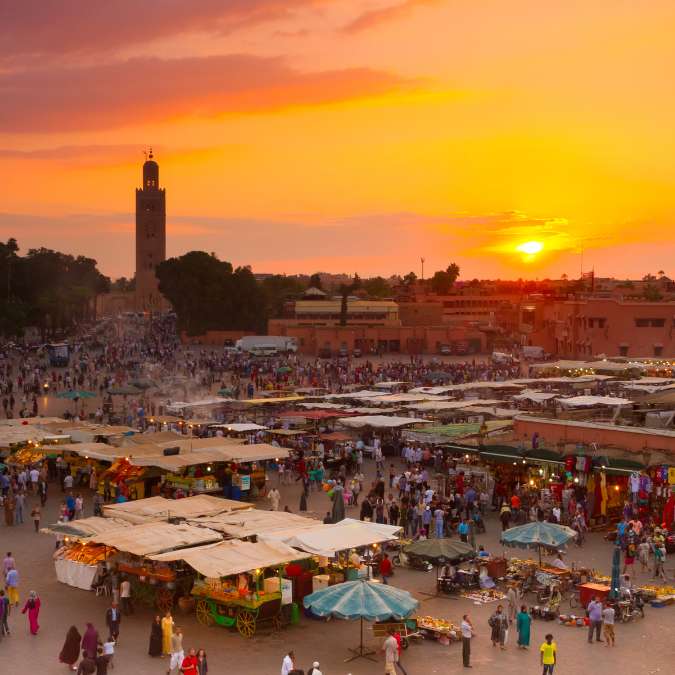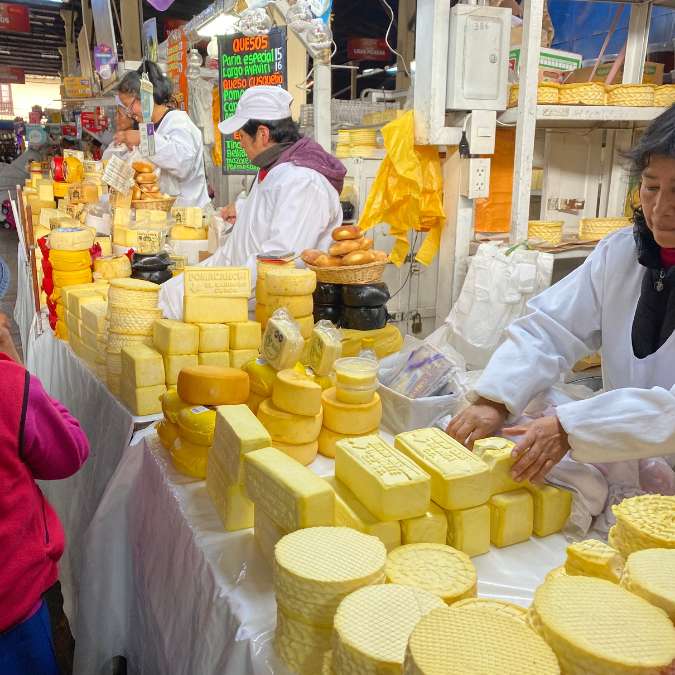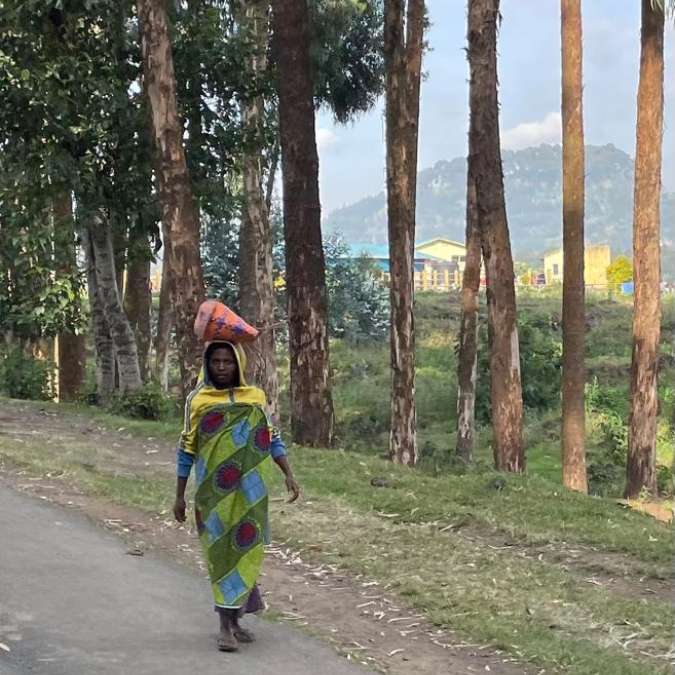 Benefits of working with reputable travel experts:

Local Expertise: Travel experts have an in-depth knowledge of the regions you're visiting. They can provide you with insights, recommendations, and hidden gems that you might not discover on your own. Their local expertise ensures you experience the most authentic and culturally rich aspects of your destination.
Tailored Experiences: Travel experts take the time to understand your interests, preferences, and budget. They customize your itinerary to match your unique desires, creating a trip that feels specially curated just for you. Whether you're interested in adventure, history, culture, or relaxation, they can tailor your experience accordingly.
Time and Stress Savings: Planning a trip can be time-consuming and overwhelming, especially when navigating unfamiliar destinations. Travel experts handle all the logistics, from booking accommodations and transportation to arranging tours and activities. This saves you valuable time and eliminates the stress of planning every detail.
Exclusive Access: Many travel experts have established relationships with local providers, giving you access to exclusive experiences and accommodations that are not available to the general public. Whether it's a private tour of a historical site or a stay in a boutique hotel, you can enjoy VIP treatment.
Safety and Security: Travel experts prioritize your safety and well-being. They stay informed about the latest travel advisories, health precautions, and local conditions. If unexpected challenges arise during your trip, they are there to assist and ensure your safety.
Cost Efficiency: Contrary to common belief, working with a travel expert can often save you money. They have access to special deals, discounts, and insider knowledge that can help you get the most value for your budget. Plus, they can prevent costly mistakes or unnecessary expenses. Travel experts do not charge a fee for their work, you will not have to pay a cent more when using a travel planner.

 

Local Connections: Travel experts often have connections with local guides and communities. This fosters a more immersive experience where you can interact with locals, learn about their culture, and contribute positively to the destinations you visit.
Peace of Mind: Traveling can sometimes be unpredictable. In the event of unexpected disruptions, such as flight cancellations or medical emergencies, having a travel expert on your side provides peace of mind. They can assist with rebooking, emergency support, and ensuring your trip continues smoothly.
Environmental and Social Responsibility: Many travel experts are committed to sustainable and responsible tourism. They can guide you towards eco-friendly accommodations and activities that minimize your impact on the environment and support local communities.
Lifetime Memories: Ultimately, working with a travel expert enhances the quality of your trip. They help you create unforgettable memories, ensuring that your journey is not just a vacation but a transformative experience.
Partnering with a travel expert, you gain a dedicated ally who is passionate about making your trip exceptional, hassle-free, and meaningful. Their knowledge, resources and personal attention can turn your travel dreams into reality.
By implementing these effective tips, luxury travelers can navigate Africa and South America without falling prey to tourist traps. Through thorough research, situational awareness, and reliance on reputable travel experts, you can maximize your luxurious journey's authenticity, enjoyment, and safety. Embrace the wonders of Africa and Peru while avoiding tourist traps and creating memories that will last a lifetime.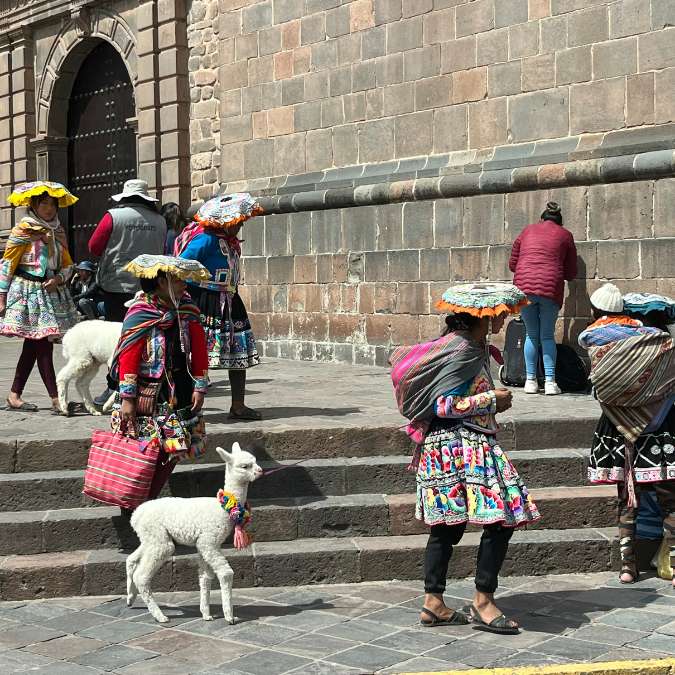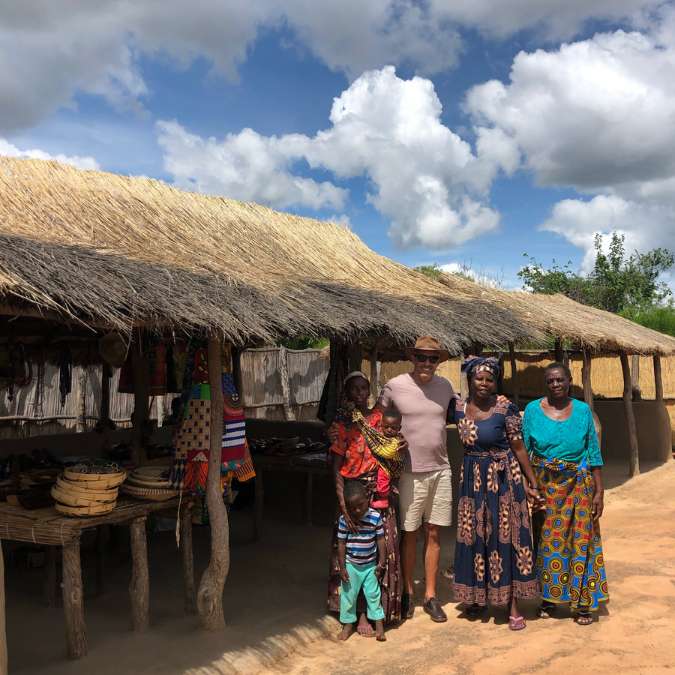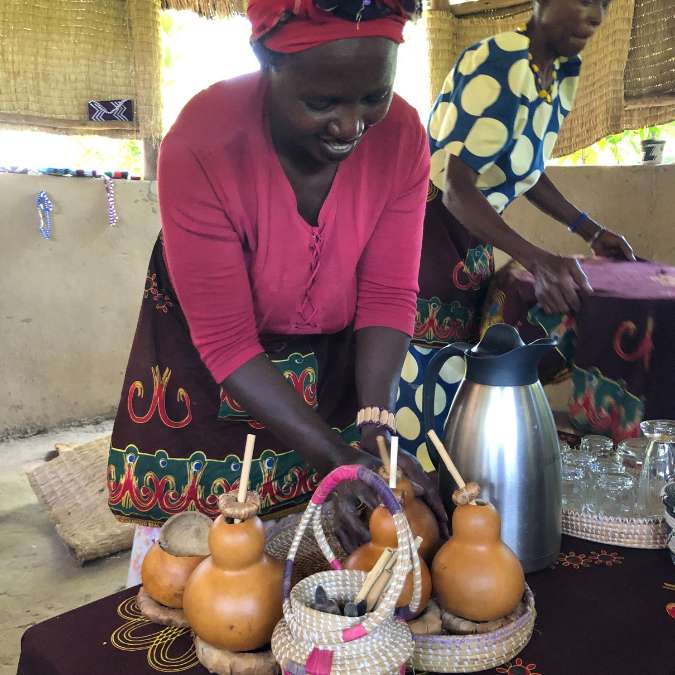 Ready to embark on your dream luxury adventure in Africa?
Fill out the form and together we will craft a personalized itinerary that perfectly matches your preferences and desires.
Excellent service from start to finish. At first, they provided a range of travel plans for us to pick the one that accommodated best to our needs (All options were top notch!). Then he coordinated all the logistics (internal flights and transports, bookings with the hotels,…). During our trip, Mr. German was very attentive, reaching out periodically just to make sure everything was executed as planned. While at Cape Town, he even had the courtesy to meet us in person. Not to leave aside the fact that in all the hotels, he had personalized letter and details that made us feel very special. Overall, I would rate them 5 stars and I would recommended it to anybody that wishes to have a wonderful trip at the African continent. Looking forward to our next trip with NananTravel! 🙂
Andrew El Zein
2023-08-25
German from Nanan Travel helped us organize our amazing trip to Africa and we could't have asked for a better person to do so! He arranged and coordinated the trip perfectly by providing us great insights, advice, and suggests on where to go, what to see, and what are must-do activities/things to do in those locations, then executing the plan to perfection. Communication and planning with German was great as he took the time to get on a few calls with us to discuss budgets, options, and provide advice, along with the great WhatsApp & email communication to make sure we were always informed/up to date. German perfectly planned and arranged our entire trip including locations, routes, hotels, car rental, restaurant recommendations, transportation and tours/activities. What we also really appreciated from German is that even when we were there, we felt accompanied by him throughout the trip. He checked in with us to make sure we were happy and all was going well, in addition to always being available should we have any questions, issues, or even if we just needed a quick insight/piece of advice 🙂 We will definitely work with Nanan Travel again for future trips and highly recommend them! Thank you German for everything! For those interested in what German planned for us: We started in Cape Town (South Africa), where we stayed for 10 days and German was kind enough to provide some recommendations of places to go, things to do, and some great dining spots. We then rented a car (which he organized) to drive the Garden Route from Cape Town to Hermanus, then Hermanus to Plettenberg. German suggested these locations and to drive, which I have to say was the right option as the landscapes were incredible and the roads were great. We stayed in Hermanus for 2 days, where German arranged our accommodation (Harbour House Hotel) and excursions that were whale watching and shark cage diving. Moving on from a great few days in Hermanus, we continued our trip and drove to Plettenberg Bay. German booked us at a great hotel (The Plettenburg), from which you can see whales playing in the bay while you enjoy your breakfast...it was amazing! Plettenberg has so much to offer and so many activities to do, of which we decided to visit sanctuaries for elephants, wolves, monkeys, and birds. For the next leg of our adventure, German arranged for us to visit Victoria Falls with activities both in Zambia and Zimbabwe. We landed in Zambia and stayed at the AVANI Victoria Falls, which would be our base for the next few days while we participated in all the excursions German arranged for us. These included a guided tour of Victoria Falls and Flying-fox/zip-lining over the Zambezi River on the Zimbabwe side. On the Zambian side we did an early morning adventure to the Victoria Falls' Devil's Pool and a microlight flight over the Victoria Falls. They were all incredible experiences! For the final part of our journey, German arranged for us to visit Botswana's Chobe National Park to go on safari. He booked us at the Cresta Mowana where everything was included, even the activities. For the activities, we did a sunset cruise on the Chobe River, x2 morning safaris, and x1 evening safari which were all amazing! As I said, earlier we can't thank German enough for arranging this incredible trip! We would recommend him to anyone looking for help to arrange an amazing trip and will definitely be working with him for our next ones 🙂
Nanan Travel (German) nos ayudó a organizar este viaje soñado por África. Empezamos en Cape Town-Sudáfrica, donde alquilamos un carro para hacer la ruta de los jardines. (Los paisajes eran increíbles y las carreteras super bien mantenidas.) Nos quedamos unos días en Hermanus, dónde pudimos ver muchas ballenas y hacer algunas actividades de aventura en el mar. Continuamos nuestra ruta manejando hasta Plettenberg bay en donde pudimos visitar santuarios de elefantes, lobos, monos, ave y ver más ballenas saltando desde nuestro hotel, una experiencia inolvidable! En cada lugar German ya tenía todas las coordinaciones listas e inclusive detalles sorpresas que no nos esperábamos. 🙂 Nuestra aventura nos llevo hasta las Cataratas Victoria, situadas en la frontera de Zambia y Zimbabue y finalizamos nuestro viaje en Botsuana para ir al safari del Parque Nacional Chobe. Todo el viaje desde rutas, hoteles, alquiler del auto, recomendaciones de restaurantes, taxis/transportes y tours han sido perfectamente planeados y coordinados por German. Nos hemos sentido acompañados por él durante todo el viaje y sobre todo cuando teníamos alguna consulta o inconveniente, nos respondía rápido. Definitivamente volveremos a contratar a Nanan Travel para futuros viajes y recomendamos sus servicios A1! Gracias German por todo!
We were a group of 8 friends, and we'd like to thank German for all his help in organizing our wonderful safari to Tanzania. The hotels were beautiful, food delicious and all our drivers so friendly and extremely knowledgeable, and the places we visited absolutely beautiful! But the highlight of our trip was the visit to the gorillas in Rwanda (recommended by German). This was the most amazing experience. Thank you German from all of us for such an Incredible experience!
Gonzalo Eguren
2023-06-23
Great experience in Tanzania and Rwanda, highly recomended!!! 👍👍👍. Thanks German for everything.
xavier gordillo
2023-05-20
Espectaculares vistas y paisajes de Sudáfrica. Un fantástico descanso en la naturaleza. Muy recomendable el servicio de Nanan Travel.
Vanessa Mazzucchelli
2023-05-20
Espectacular el safari!!! Gracias Nanan Travel .. super recomendable.
Rodrigo Rivera
2023-05-10
Gracias German por todo el soporte antes, durante y despues de todo el viaje. Fuiste clave para tener una luna de miel SOÑADA. Empezando por la tremenda ruta Nyota en Africa y terminando con Malvidas. Excelente eleccion. Tu soporte y compañia durante todo el viaje nos dio la tranquilidad de poder disfrutarlo como se debe. Gracias!!
Manuela Duharte Clever
2023-05-03
todo excelente. la atencion y la cercania de German con nosotros hizo todo mas facil. la seleccion de la ruta Nyota en Africa y los hoteles fue muy buena eleccion. terminar con Maldivas para descansar, mejor todavia. Gracias German!!