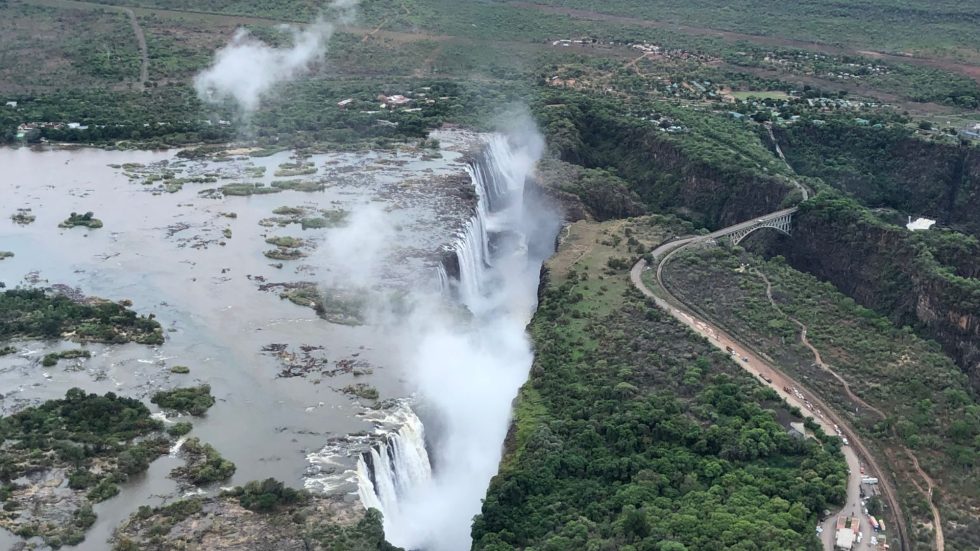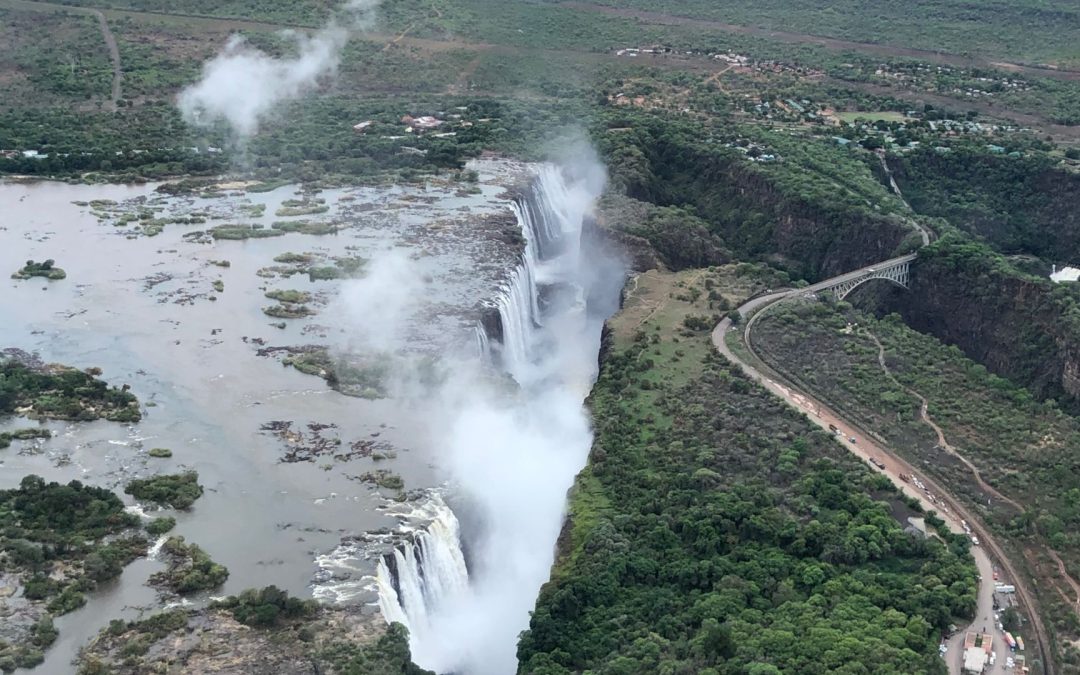 February is a fantastic time to explore Victoria Falls, one of the world's most impressive natural wonders. With optimal water levels and an array of exhilarating activities, there's never a dull moment during a visit to Victoria Falls in February.
Victoria Falls, affectionately known as Vic Falls, is a breathtaking destination that can be enjoyed year-round. However, February offers the perfect balance of water levels, allowing visitors to experience both the power of the falls and the thrill of activities like Devil's Pool. From March to June, water levels are too high for Devil's Pool, while during the dry season, the experience isn't quite as impressive.
Spanning 1 kilometer in width, Vic Falls transforms into an adventure lover's paradise during the low river season. This is the perfect time for adrenaline-pumping activities such as white water rafting, high-speed boat rides, bungee jumping, zip-lining, and the exhilarating giant swing. Don't miss a visit to The Lookout Cafe for stunning views and delicious food.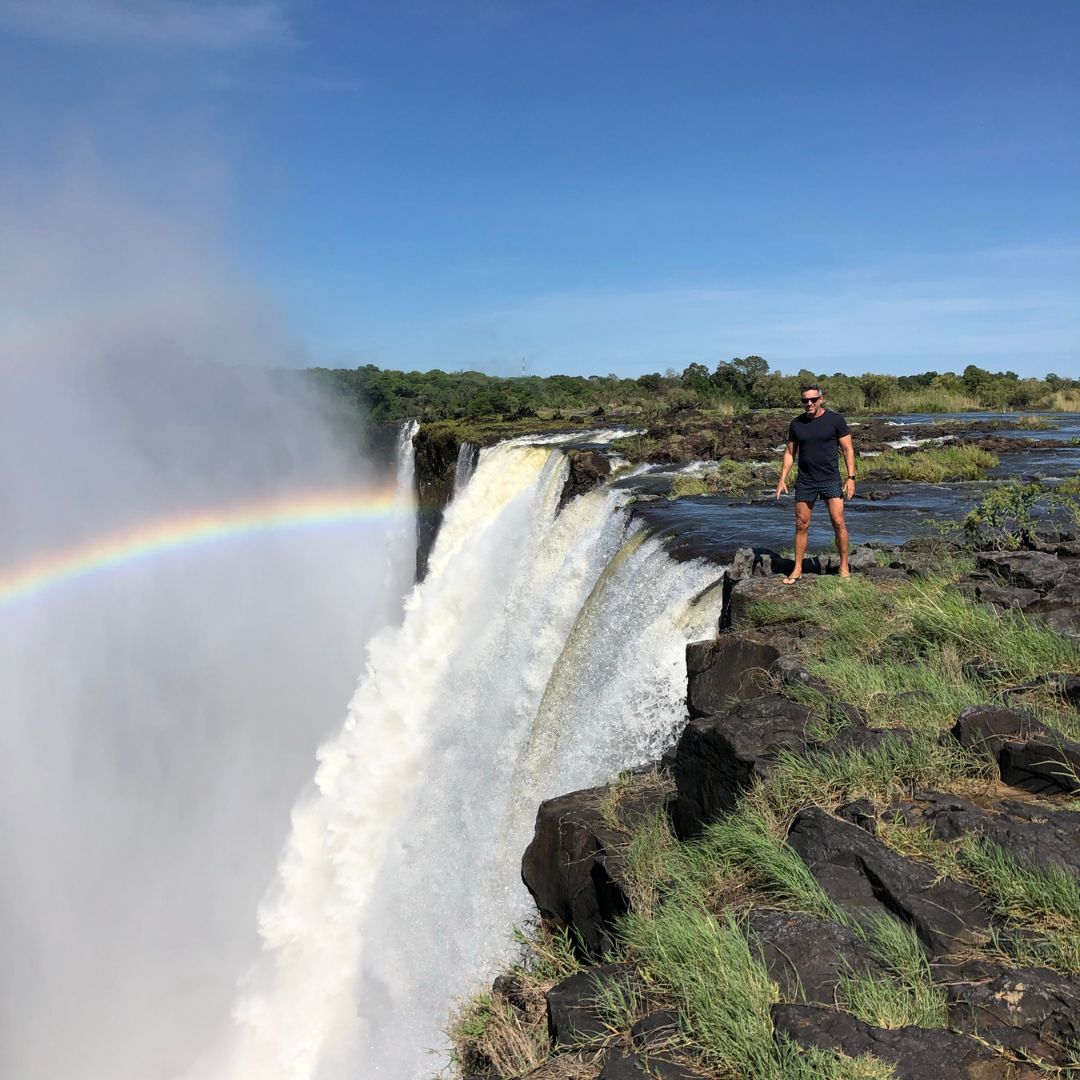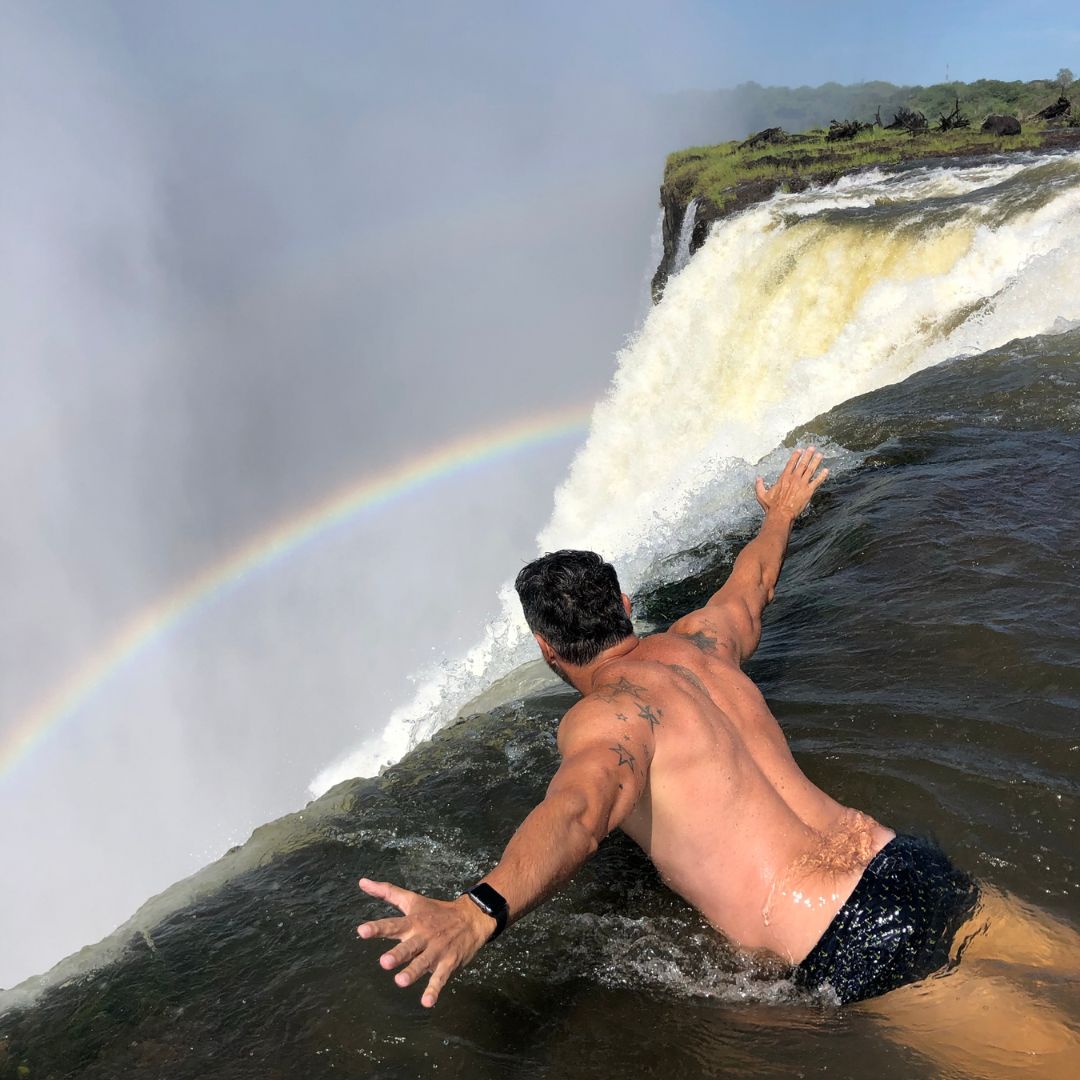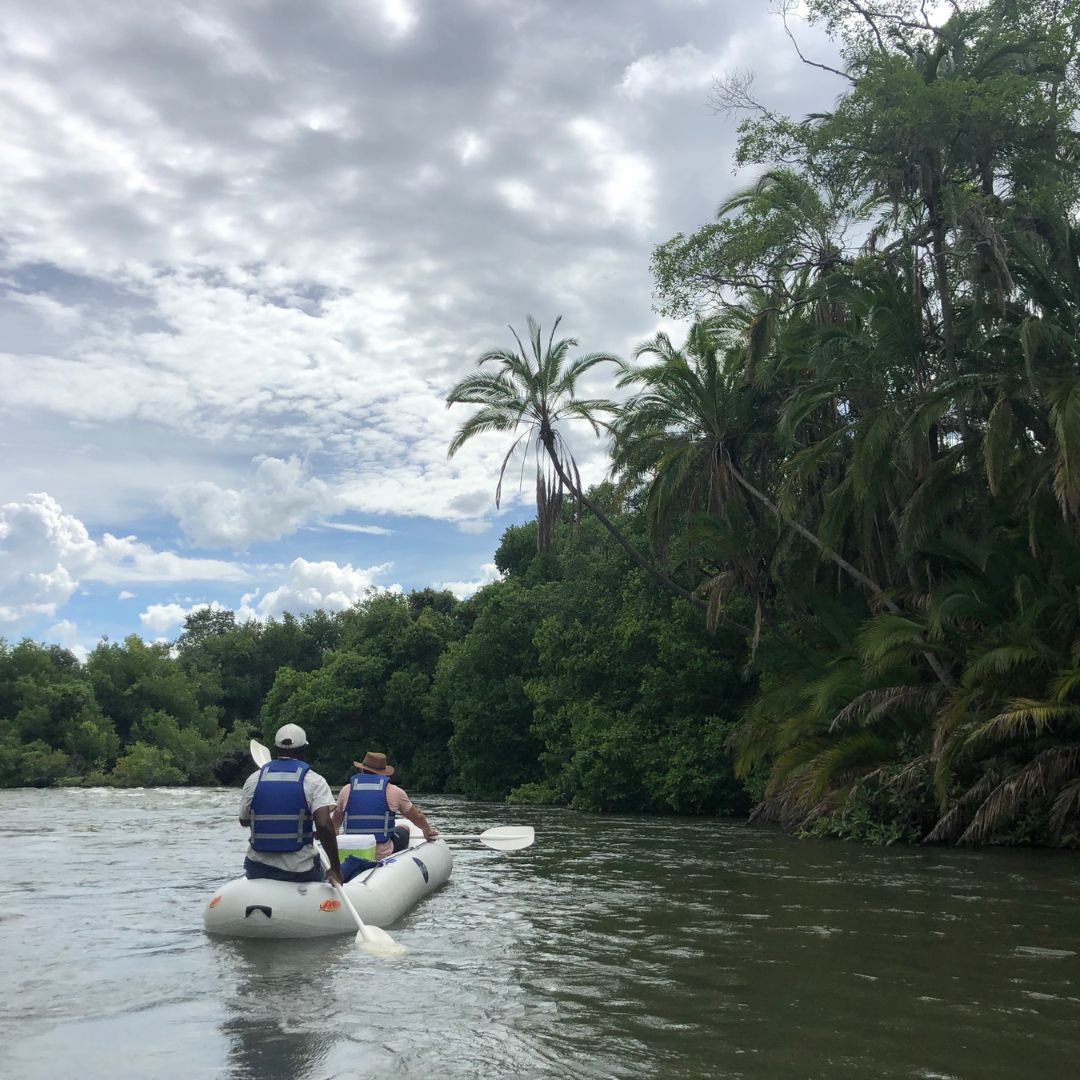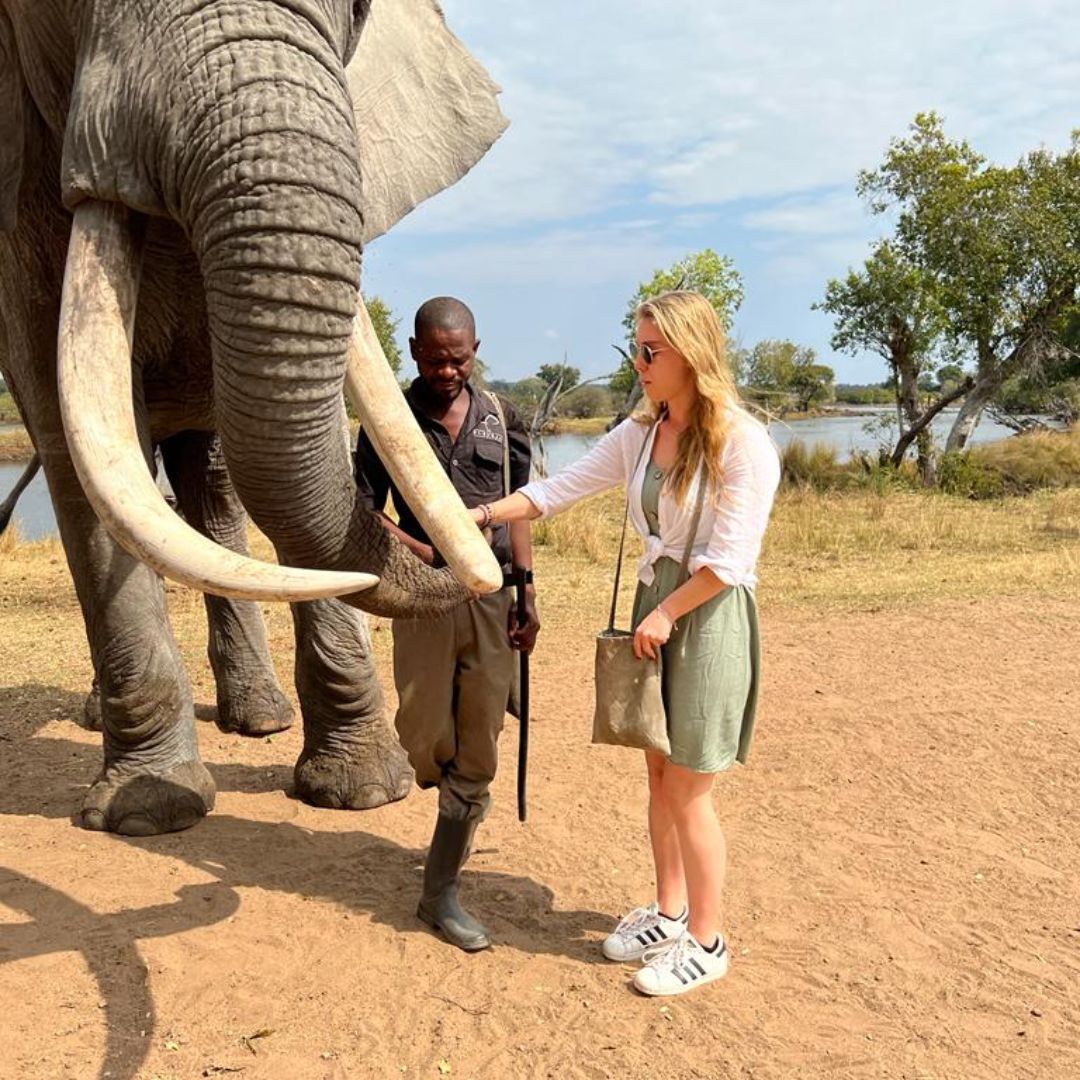 For a more serene experience, visit The Elephant Cafe, where you can get up close and personal with these gentle giants. To fully immerse yourself in the wonders of Vic Falls, we recommend a minimum stay of two nights, which allows enough time for a helicopter flight over the falls and various activities.
Victoria Falls is accessible via two airports: Livingstone Airport in Zambia or Victoria Falls Airport in Zimbabwe. To make the most of your trip, consider obtaining a multiple-entry visa, as activities are spread across both countries. A safari in Chobe National Park in Botswana or Hwange National Park in Zimbabwe adds an unforgettable touch to your adventure.
When choosing where to stay, consider the luxurious Royal Livingstone Hotel, located close to the falls. For those staying longer than two nights, we recommend upriver lodges like the exquisite Royal Chundu Lodge, which offers a variety of unique activities.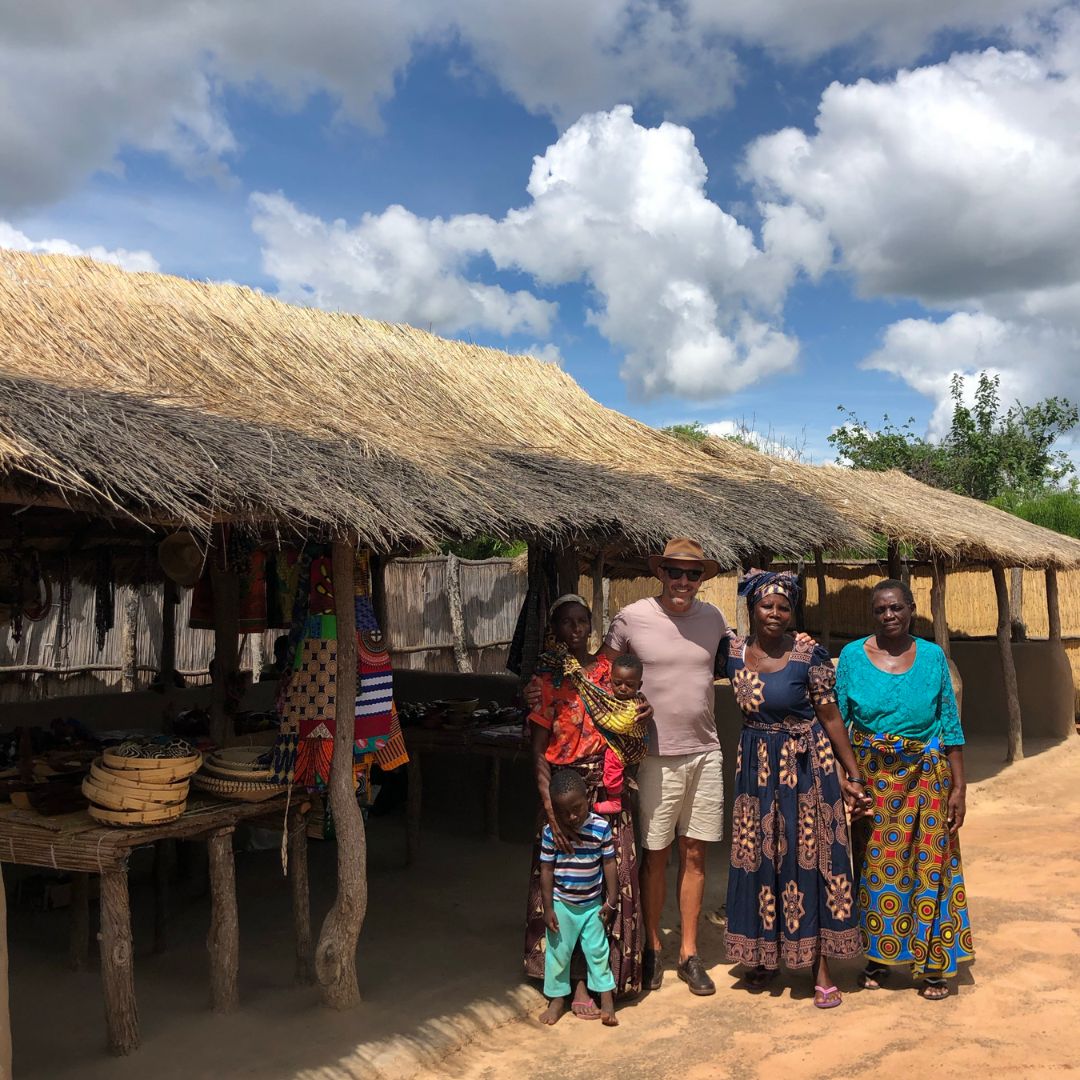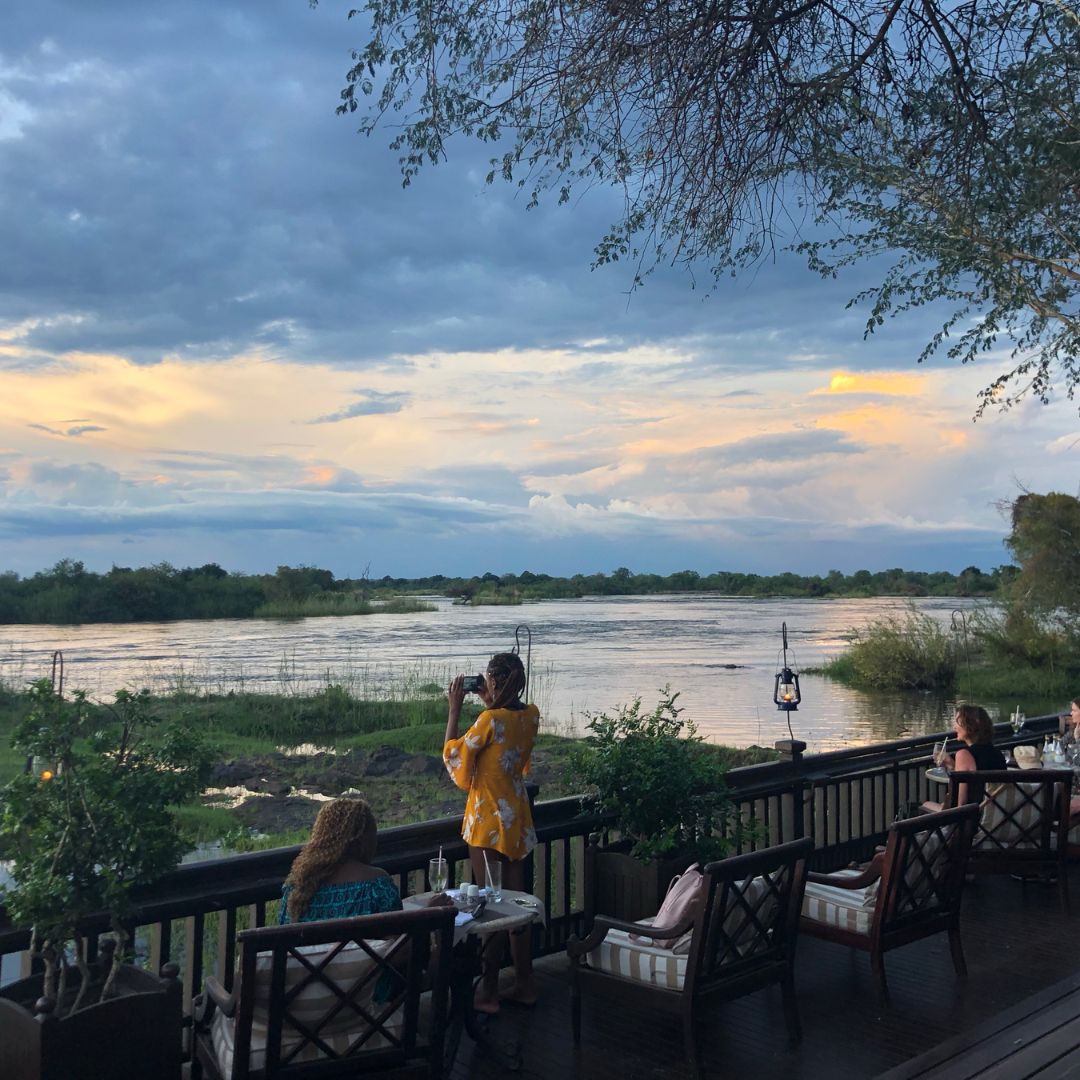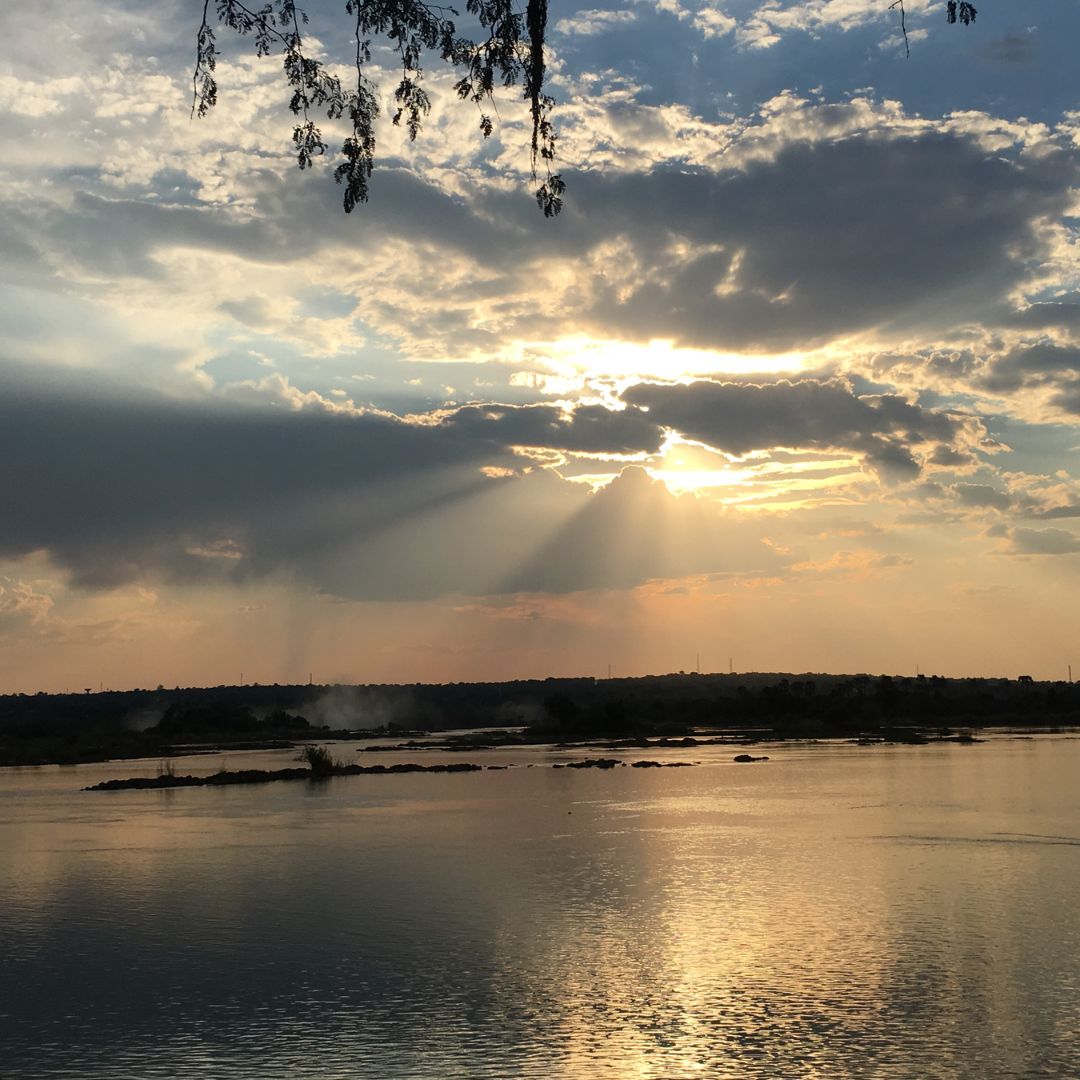 In summary, February is an ideal time to visit Victoria Falls, with a perfect blend of powerful falls and exciting activities. Combine this unforgettable experience with other African destinations like Cape Town and a safari for a 10-12 day trip of a lifetime.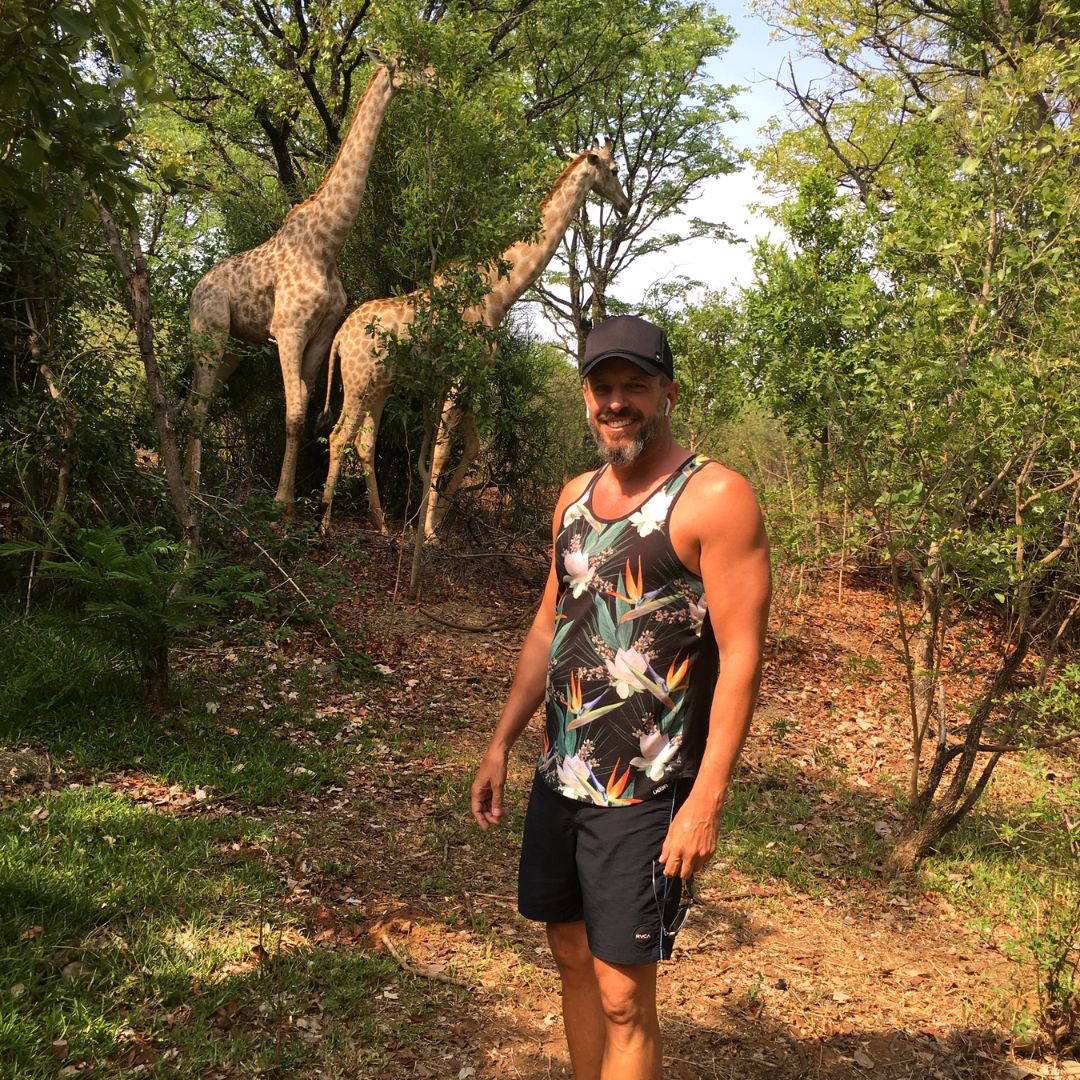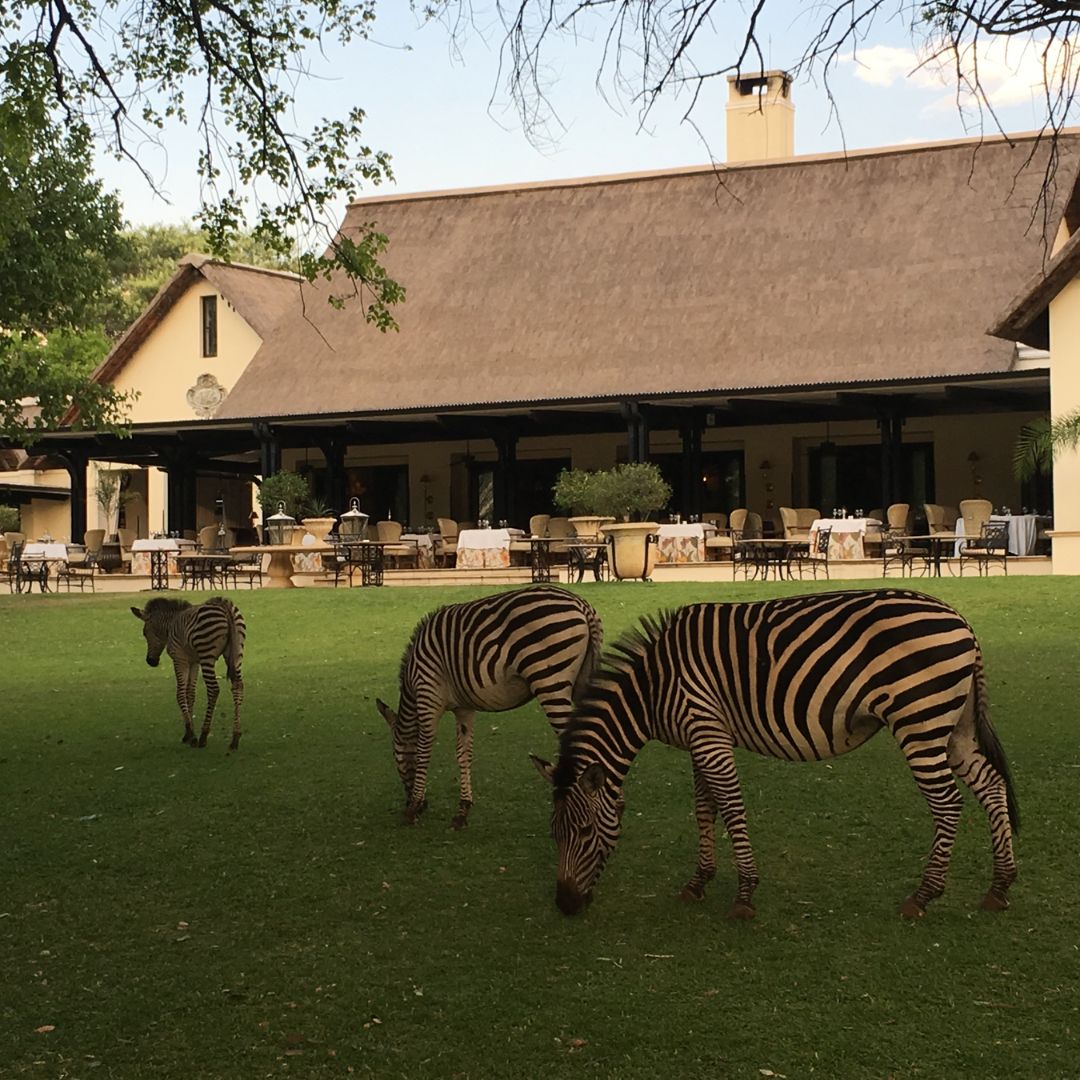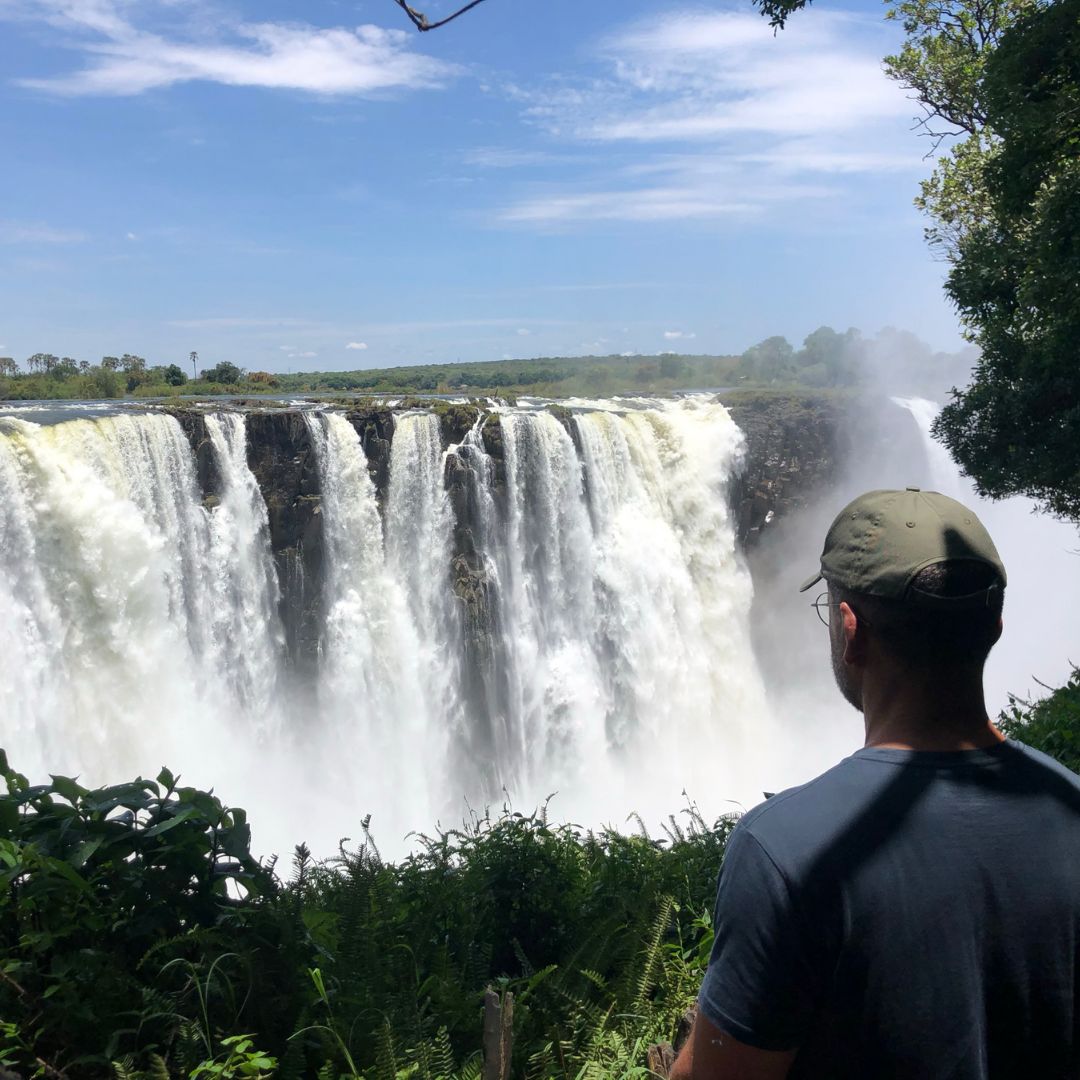 Ready to plan your dream vacation to Victoria Falls in February?
Book a 30-minute consultation with me via Calendly. During our call, we'll discuss your travel preferences, budget, and itinerary. I will provide you with expert advice and help you plan an unforgettable adventure that meets all of your needs and expectations. Don't miss this opportunity – schedule your consultation today!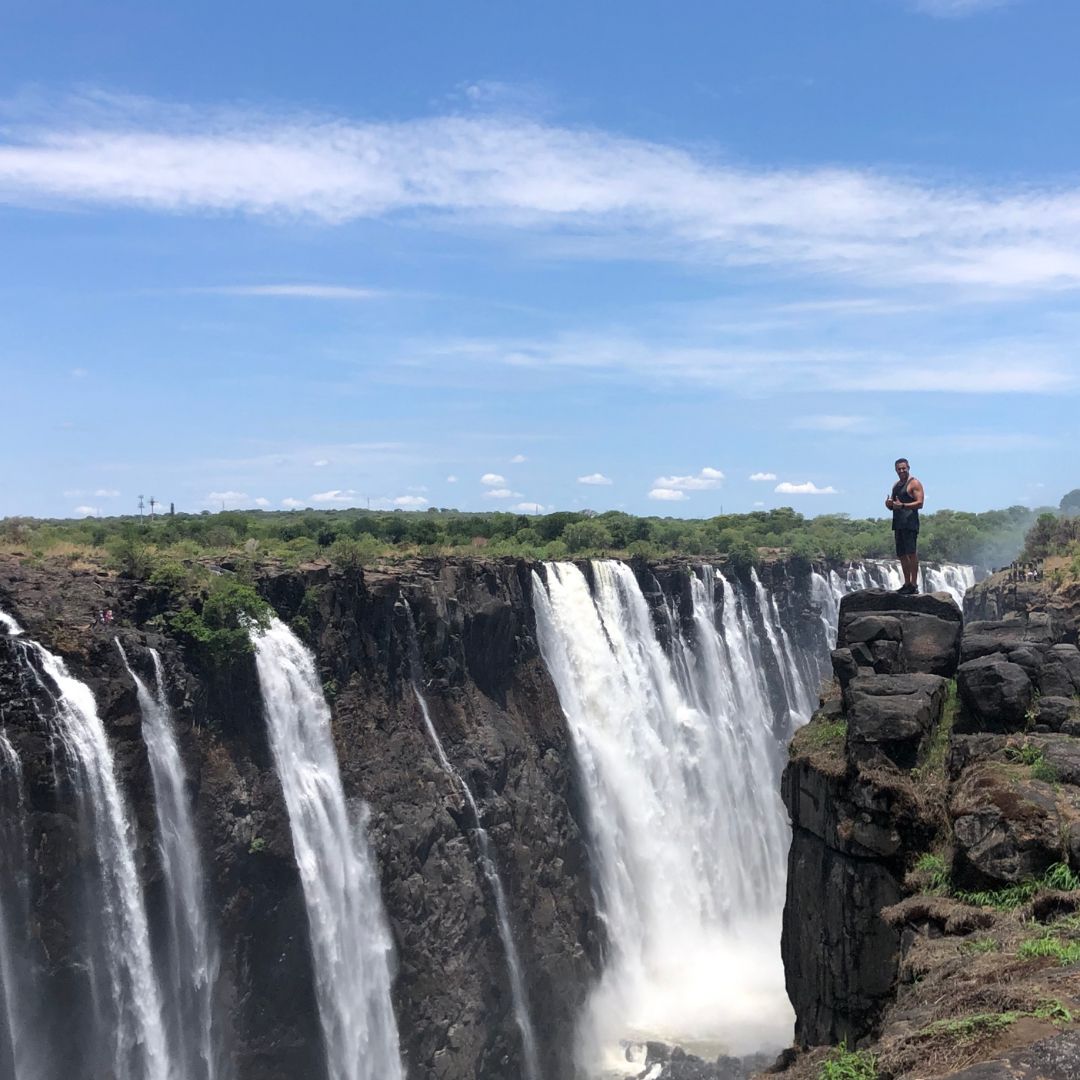 xavier gordillo
2023-05-20
Espectaculares vistas y paisajes de Sudáfrica. Un fantástico descanso en la naturaleza. Muy recomendable el servicio de Nanan Travel.
Vanessa Mazzucchelli
2023-05-20
Espectacular el safari!!! Gracias Nanan Travel .. super recomendable.
Rodrigo Rivera
2023-05-10
Gracias German por todo el soporte antes, durante y despues de todo el viaje. Fuiste clave para tener una luna de miel SOÑADA. Empezando por la tremenda ruta Nyota en Africa y terminando con Malvidas. Excelente eleccion. Tu soporte y compañia durante todo el viaje nos dio la tranquilidad de poder disfrutarlo como se debe. Gracias!!
Manuela Duharte Clever
2023-05-03
todo excelente. la atencion y la cercania de German con nosotros hizo todo mas facil. la seleccion de la ruta Nyota en Africa y los hoteles fue muy buena eleccion. terminar con Maldivas para descansar, mejor todavia. Gracias German!!
German was a huge help with planning our trip to SA. He booked us a two-day guide for our time in Cape Town, who was incredible, plus German organised our unforgettable safari at Kariega Game Reserve. He took care of everything, plus gave us some valuable advice on where to stay too. Wouldn't hesitate to recommend!
Drew Kirkbride
2023-04-05
Germain guided us wonderfully through South Africa. When we first booked, he found plenty of alternatives to create a more authentic experience considering the needs and desires of the group. The hotel options were top notch, especially staying at Kitara Last World and the driver her uses for Cape Town and Stellenbosch was prompt, consistent, never rushed, and handles the group. A highlight was the sunset boat tour Private to our group. Only recommendation for change might have been pre-scheduling some of the wineries or finding some boutique options, though this did not change our experience.
German from Nanan Travel organized the perfect South African birthday celebration for me and my friends. From beginning to end the trip was flawless. Drivers were organized for all transfers and day trips. The accommodations were impeccably beautiful! Everything about the safari was astounding! German's restaurant and vineyard recommendations were outstanding! This trip exceeded our expectations! I will definitely be booking future travel plans with German.
We had a fabulous and seamless experience using Nanan Travel. He helped arrange our Safari experience at Kariega Game Reserve, including transportation to/from. He was attentive, quick to respond despite a huge time change between SA and North Carolina, USA, and helpful even with suggestions for Cape Town/Stellenbosch/Franschhoek. I would highly recommend!
German pulled together and incredible itinerary for us! His fantastic recommendations during our entire trip, great lodging, attention to detail, and personalized service made this a truly unforgettable vacation!
Rafael Balaguer
2023-01-26
There's a certain ease and excitement when you don't have to worry about the rest of your trip living up to an incredible yesterday, because today and tomorrow are going to be EVEN BETTER. That's what you can expect from a South African trip planned by Nanan Travel. Just when you think it can't get better, it does. German planned every detail, so we didn't have to worry about a thing. Excursions were varied and executed flawlessly. Transfers between properties were seamless and hassle-free. And check-ins were actually fun and some of my favorite moments. Our trip had a perfect pace of relaxation, sightseeing, adventure, and surprises. It took us off the beaten path (literally) one day and 10 feet from a lion's mouth the next. I arrived home after nearly 3 weeks with a full heart and memories I will never forget. Thank you, German, for helping to make my first time in South Africa so unforgettable.