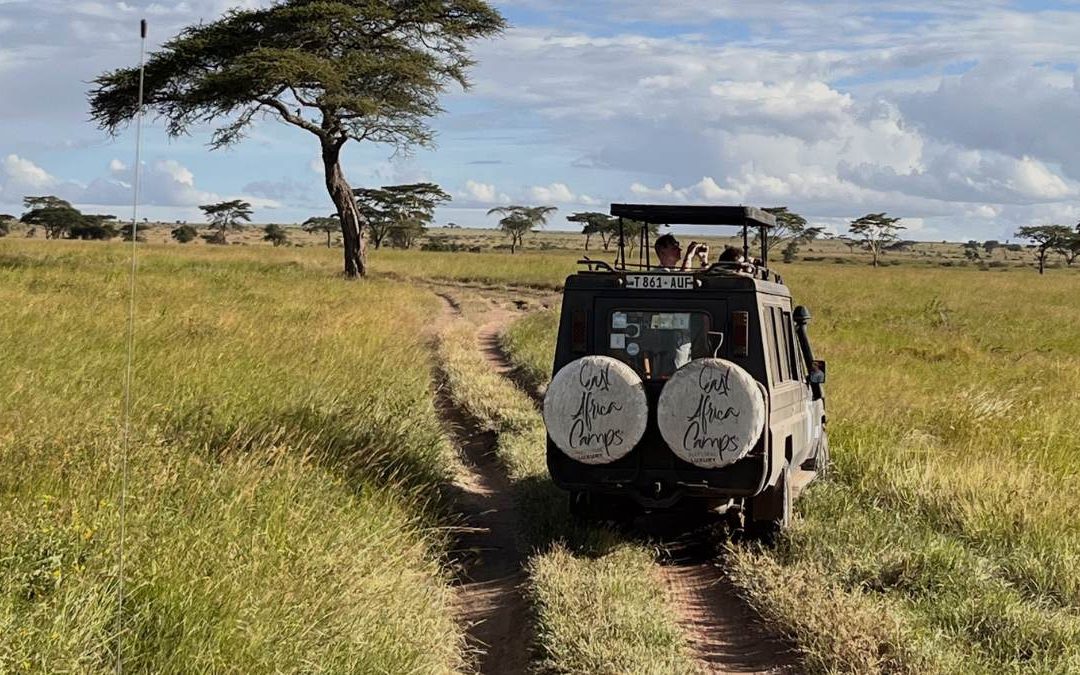 Tanzania in July: The Best Time to Visit for Luxury and Adventure
Blog post with #NANANtravel
Blog Posts
Are you eager to explore Tanzania's remarkable landscapes? July is the ideal time to indulge in a luxurious and adventurous experience in this beautiful country.
With perfect weather, smaller crowds, and lots of activities, it is also the beginning of the famous wildebeest migration, this yearly event starts in southern Serengeti in June and goes on until September and sometimes even October, in July you will find them in central Serengeti, it is an absolute spectacle to marvel upon. Tanzania promises an unforgettable journey tailored to your preferences.
Why July?
July holds several compelling reasons to visit Tanzania. 
Firstly, the weather is simply perfect. The days are dry and sunny, with average temperatures in the 20s Celsius, (70s F). This means you can venture out and explore without worrying about rain or excessive heat.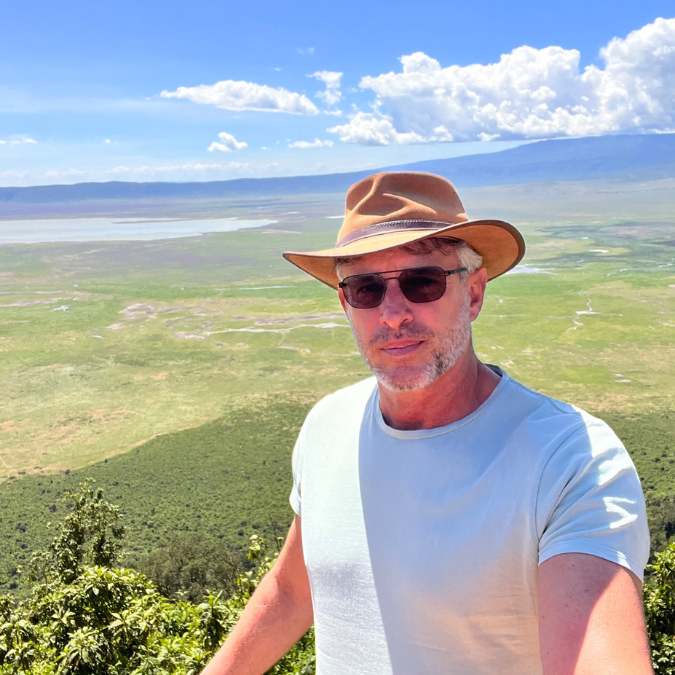 Secondly, July brings smaller crowds because it is the beginning of the migration and most people like to see this nature's event in the northern part of Serengeti and theMaasai mara which is around the end of August and September. You'll have more space to yourself, allowing you to fully immerse in the country's natural beauty without the hustle and bustle of large crowds.
Thirdly, Tanzania offers an abundance of activities in July. Whether you desire an exhilarating safari, visits to national parks, mountain hikes, or blissful beach relaxation, Tanzania caters to all preferences and interests.
Luxury Safaris
If you seek a luxurious safari experience, Tanzania is the perfect destination. The country boasts numerous opulent lodges and camps that provide stunning views of the surrounding landscapes. Imagine waking up to the melodious songs of birds and savoring a delectable breakfast on your private veranda.
Some of the best places for luxury safaris in Tanzania include:
The Serengeti National Park: Renowned worldwide for the wildebeest migration, one of the biggest movements of animals in the world, its incredible wildlife diversity, including lions, elephants, giraffes, zebras and all kinds of Antílopes and Gazelles. Explore the wonders of Serengeti National Park.
The Ngorongoro Crater: A UNESCO World Heritage Site, this collapsed volcano is home to a plethora of animals, such as lions, elephants, rhinos, and cheetahs. Discover the wonders of the Ngorongoro Crater.
The Tarangire National Park and lake Manyara: This park is renowned for its significant elephant population. You can also spot lions, giraffes, and zebras. Immerse yourself in the beauty of Tarangire National Park.
The Selous Game Reserve: Experience a remarkable safari in the vast Selous Game Reserve, home to majestic lions, elephants, and rhinos.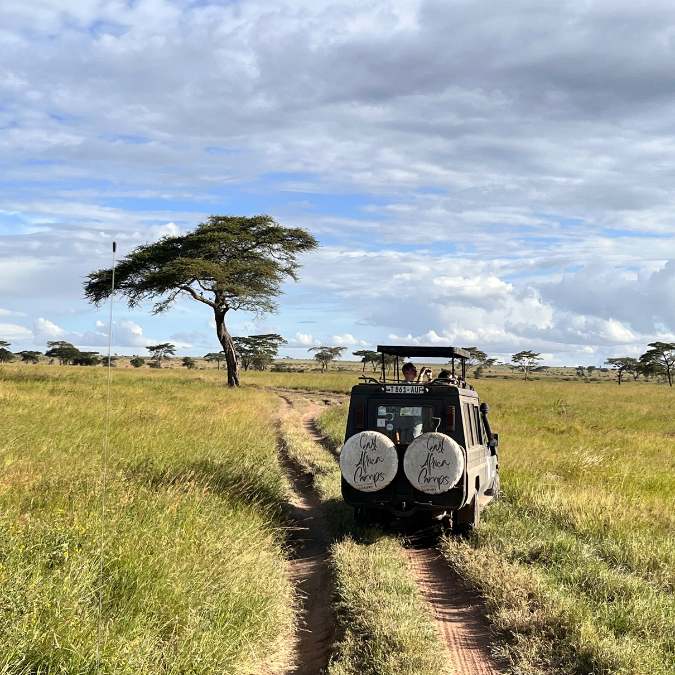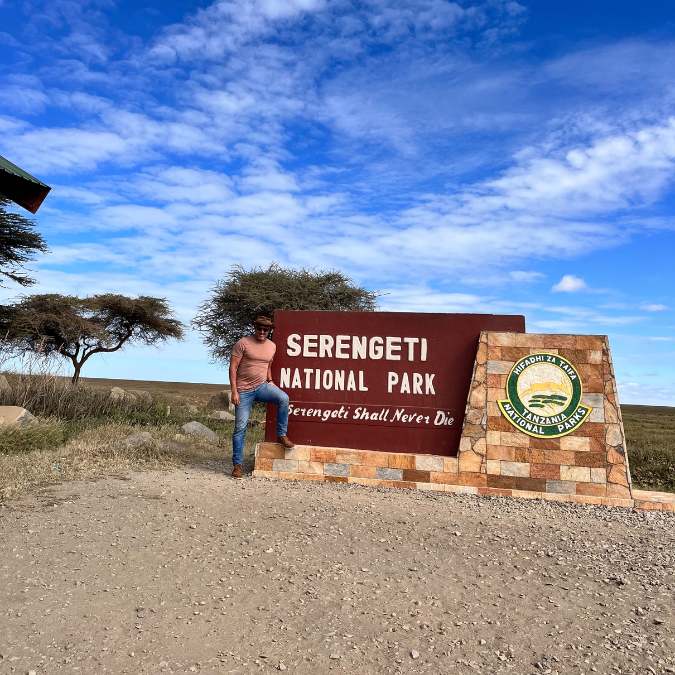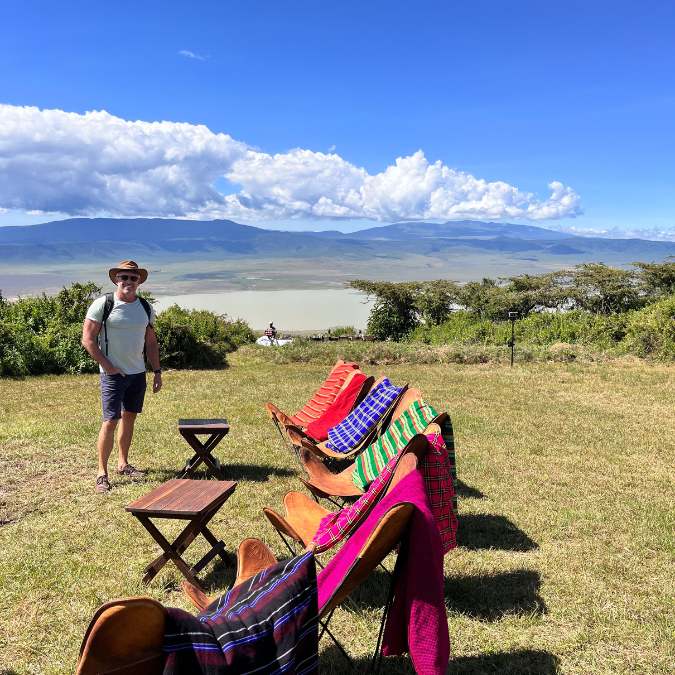 Discover adventure in these Tanzanian destinations
Mount Kilimanjaro: Embark on an exhilarating hiking expedition to Africa's highest peak, Mount Kilimanjaro.
The Usambara Mountains: Wander through the Usambara Mountains, offering a variety of hiking trails and excellent birdwatching opportunities. 
If you're more into a relaxed vacation, Tanzania offers a plethora of activities to enrich your experience. Here are a few suggestions:
Scuba Diving: Dive into the extraordinary underwater world off the coasts of Zanzibar, Pemba Island, or Mafia Island, known for their exceptional scuba diving opportunities.
Sunset Cruises: Indulge in the beauty of Tanzania's coastline by embarking on a memorable sunset cruise. Enjoy a delectable meal while witnessing the magnificent sunset over the Indian Ocean.
Cultural Experiences: Immerse yourself in Tanzania's rich cultural heritage by visiting traditional villages, savoring local cuisine, or attending captivating traditional dance performances.
Hot Air Balloon Safari: Drift above the Serengeti's breathtaking landscapes and witness wildlife from a unique perspective.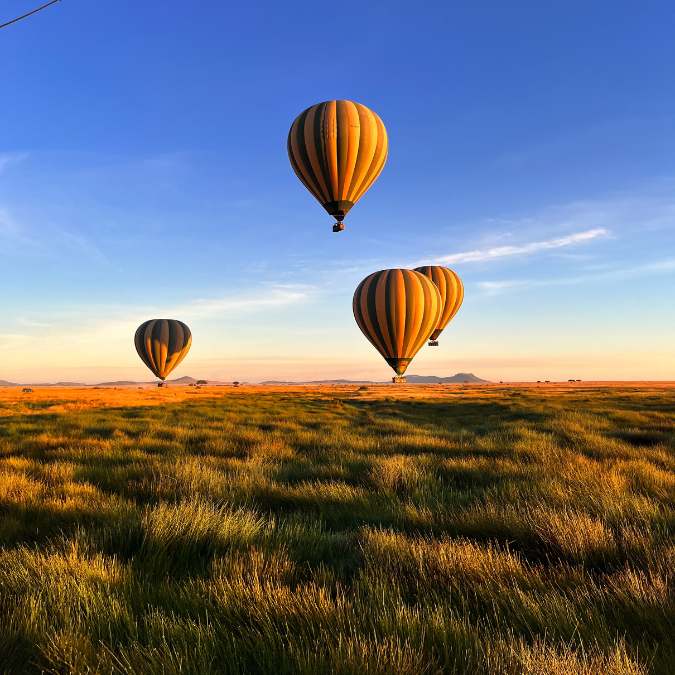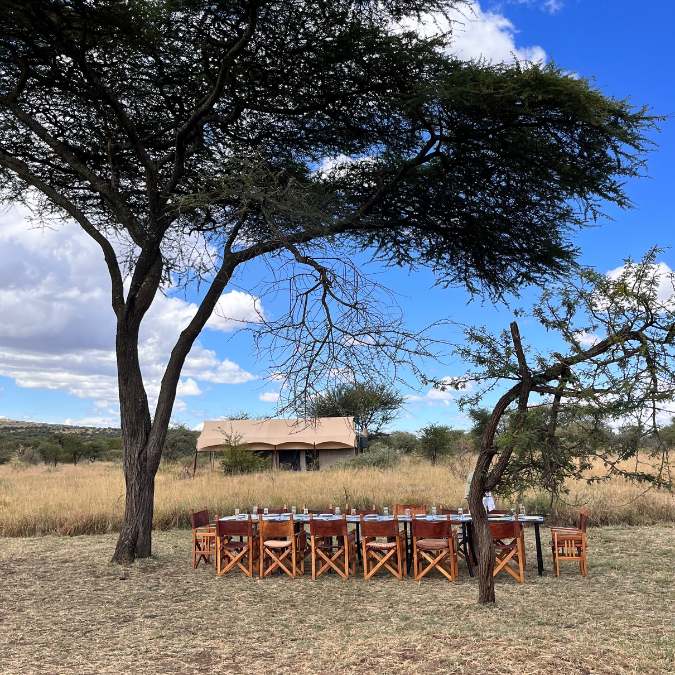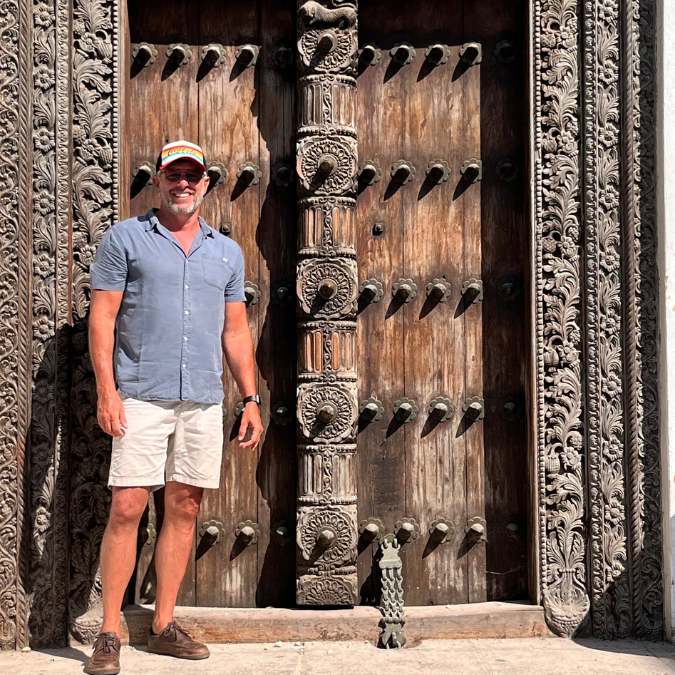 Unwind on these magnificent Tanzanian beaches
Tanzania also boasts stunning beaches, ideal for a relaxing vacation. Indulge in the laid-back atmosphere, breathtaking coastal beauty, and delectable cuisine of Zanzibar. Explore the pristine beaches, lush vegetation, and rich cultural heritage of Pemba Island. Experience the tranquility of secluded beaches, clear waters, and abundant marine life on Mafia Island.
Zanzibar: Discover the enchanting beaches of Zanzibar, known for their beauty, laid-back atmosphere, and delicious food.
Pemba Island: Immerse yourself in the pristine beaches, lush vegetation, and vibrant culture of Pemba Island.
Mafia Island: Escape to the secluded beaches, crystal-clear waters, and thriving marine life of Mafia Island.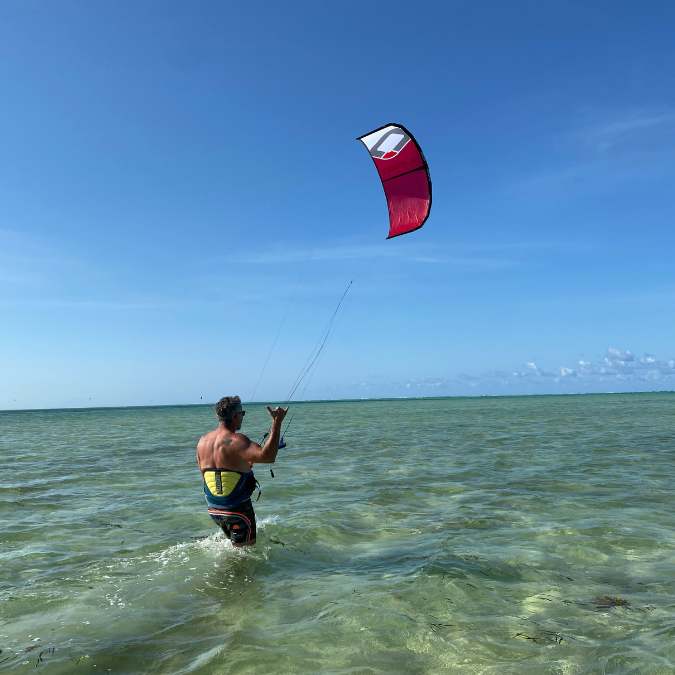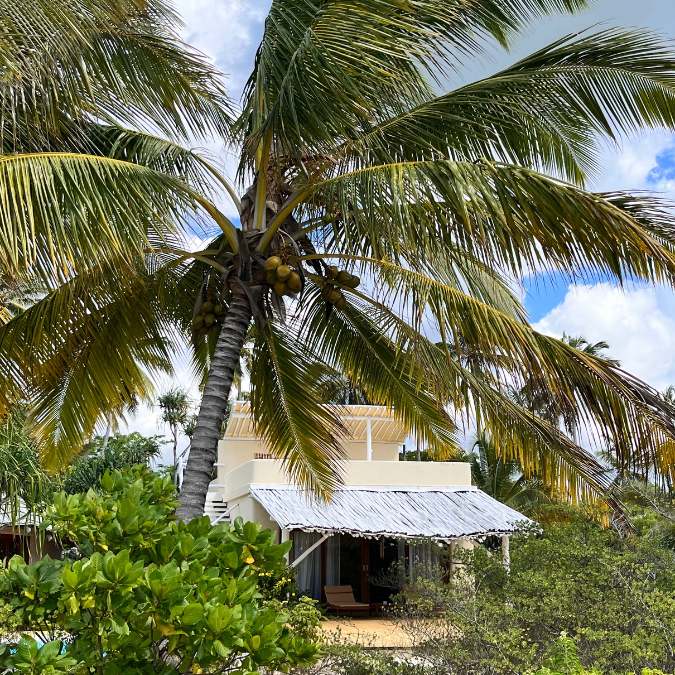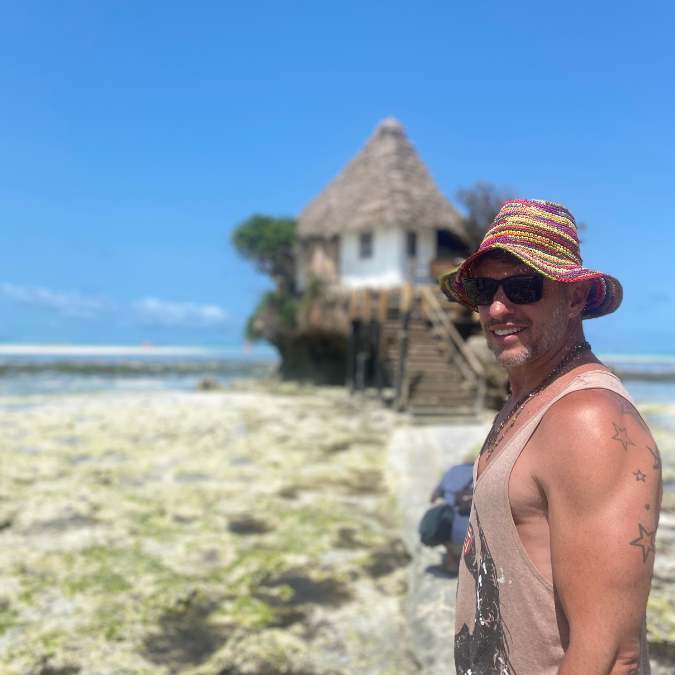 Where to Stay in Tanzania
Tanzania offers a wide array of accommodation options, ranging from luxurious lodges to budget-friendly guesthouses. Here are some exceptional places to consider for your stay:
Arusha: A perfect base for exploring the northern safari circuit, Arusha hosts outstanding lodges and hotels such as Gran Melia Arusha, Arusha Coffee Lodge, and Legendary Lodge. 
Ngorongoro Crater: The highly popular Ngorongoro Crater boasts remarkable accommodations like &Beyond Crater Lodge, Lake Manyara Wildlife Lodge, and Tree Lodge.
Serengeti National Park: The Place to be for the migration, whether it is in the south, central or north Serengeti just make sure you are in the right area of Serengeti at the right time of the year. July, Central Serengeti, there are many luxury lodges to stay at like for example, Mila Tented Camp,  &beyond Grumeti River Lodge, Singita Mara tented camp and Faru Faru Lodge. To mention a few.
Tarangire National Park and Lake Manyara: Experience the beauty of Tarangire National Park while enjoying exceptional lodging options like Sanctuary Swala camp, Nyikani Tarangire Camp, etc. 
Pemba Island: Discover tranquility and elegance in accommodations such as Fundu Lagoon, and enjoy the smell of Cloves, pepper and other spices on the island.
 Zanzibar: Immerse yourself in luxury at Zuri Hotel, Zawadi Hotel, or White Sand Luxury Villas, and Baraza Hotel while exploring the captivating island of Zanzibar.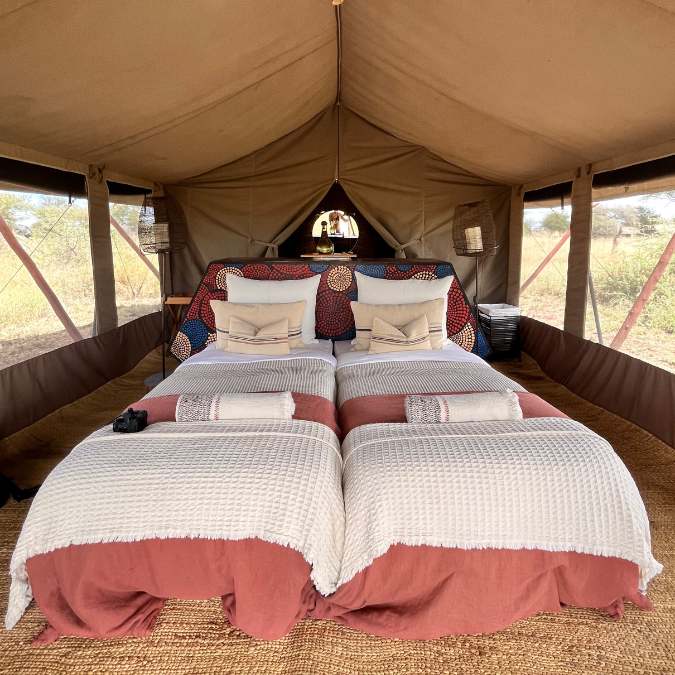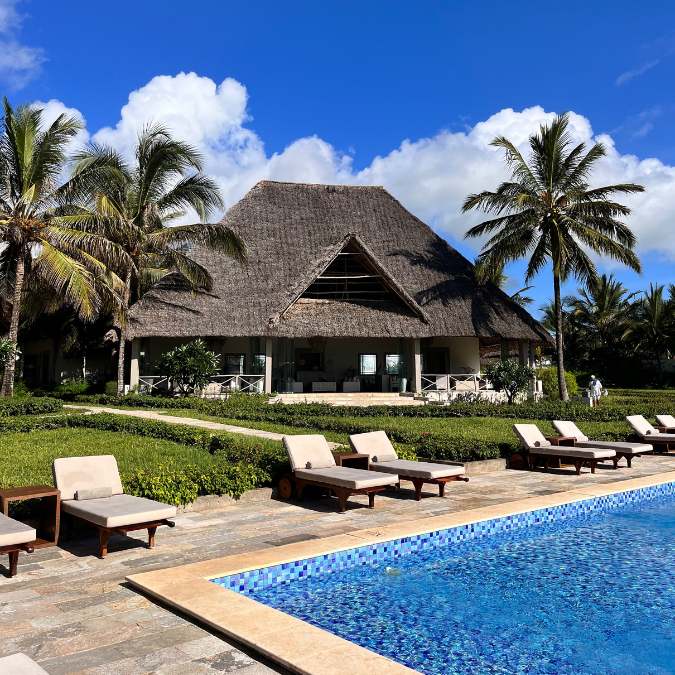 Zanzibar is a captivating destination that offers a blend of stunning beaches, rich cultural heritage, and unique experiences. 
Here are some notable places to visit in Zanzibar:
The Rock Restaurant: Situated on a rock in the Indian Ocean, The Rock Restaurant is an iconic and picturesque dining establishment. It offers a one-of-a-kind dining experience where guests can enjoy delicious seafood while surrounded by panoramic ocean views. During high tide, the restaurant is accessible only by boat, adding to its charm and allure.
The Island Restaurant: Located in the northern part of the Island, one can enjoy a few hours at lunch or dinner, it will be an unforgettable life experience. This is the ultimate romantic escape: couple, experienced travellers, nature lovers, food lovers, The Island welcomes whoever is willing to try, Lost between the green of the lush garden and the blue of the Indian Ocean, you'll spoil yourself in the most exclusive location in Zanzibar
Maalum Cenote: Maalum Cenote is a natural swimming hole located in Zanzibar's lush Jozani-Chwaka Bay National Park. This hidden gem offers crystal-clear turquoise waters surrounded by tropical foliage. Visitors can take a refreshing dip in the cenote, snorkel, or simply relax in the tranquil atmosphere of this enchanting natural wonder.
Eden Rock: Situated on the eastern coast of Zanzibar, Eden Rock is a pristine beach known for its white sands and crystal-clear waters. It provides a serene and idyllic setting for relaxation and sunbathing. Visitors can unwind on the beach, take a leisurely swim, or engage in various water activities such as snorkeling and kayaking.
Kuza Caves: Kuza Caves are a fascinating underground network of limestone caves located in Zanzibar's southeastern region. Exploring these ancient caves offers a unique adventure, with intriguing stalactite and stalagmite formations. Guided tours allow visitors to delve into the history, geology, and cultural significance of the caves.
Mnarani Marine Turtle Conservation Pond: Located in Nungwi, on the northern tip of Zanzibar, the Mnarani Marine Turtle Conservation Pond is a sanctuary for endangered sea turtles. Visitors have the opportunity to learn about these magnificent creatures and witness the conservation efforts firsthand. You can even swim with the turtles in a controlled and responsible manner, creating an unforgettable and educational experience.
These attractions showcase the diversity of experiences available in Zanzibar, from culinary delights to natural wonders and cultural encounters. Whether you're seeking relaxation, adventure, or a deeper connection with nature, Zanzibar offers a wealth of possibilities to explore and enjoy.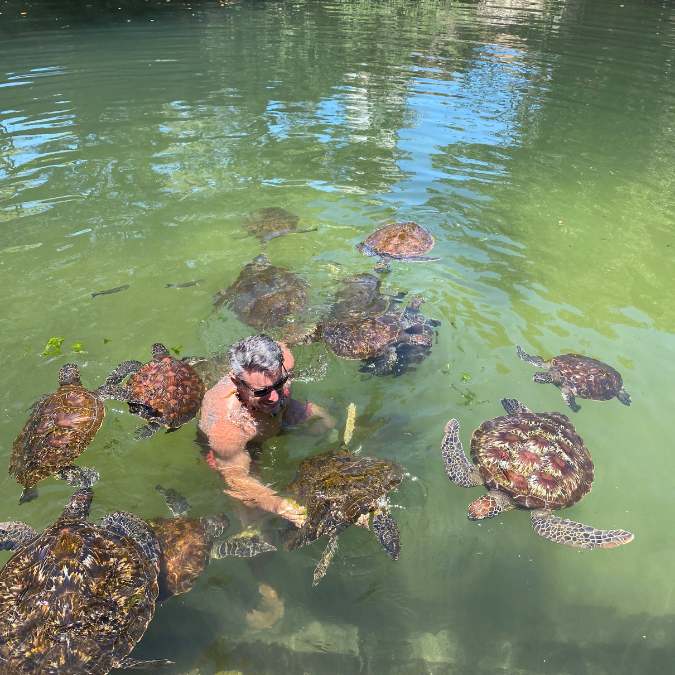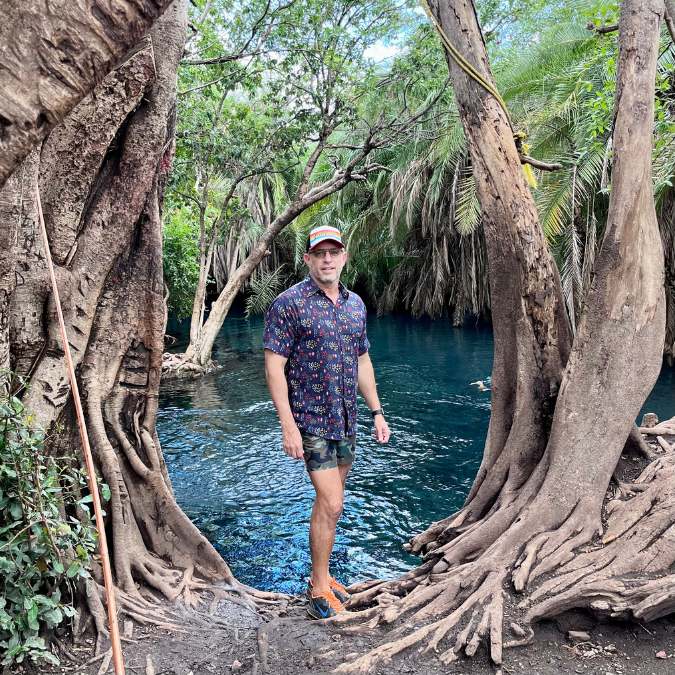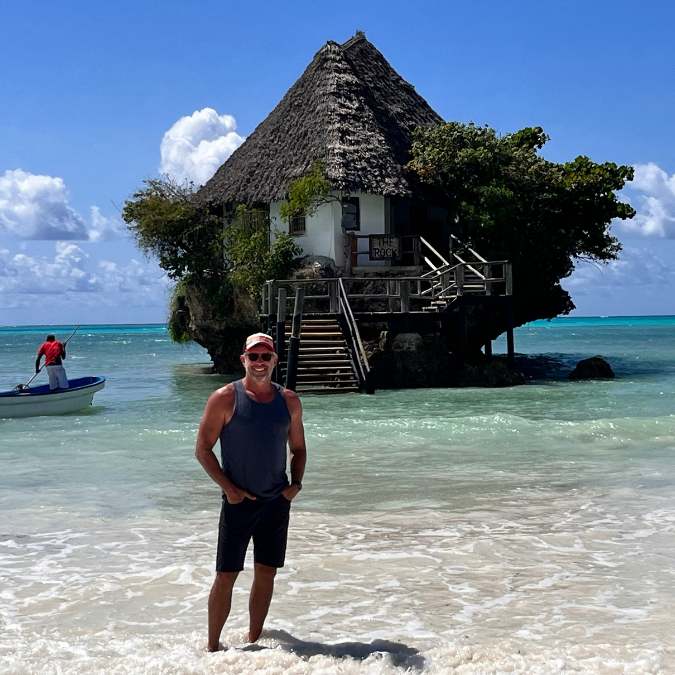 Planning Your Trip to Tanzania
If you're planning a trip to Tanzania, here are a few things to keep in mind:
The best time to visit Tanzania is July-October. This is the dry season, and the weather is perfect for exploring.
You'll need a visa to enter Tanzania. Depending on your nationality you can apply for a visa online or at the airport.
The currency in Tanzania is the Tanzanian shilling. You can exchange your currency at the airport or at a bank.
English is widely spoken in Tanzania. However, it's always a good idea to learn a few basic phrases in Swahili.
Jambo – Hello.
Karibu – Welcome.
Asante Sana – Thank you very much.
Kwaheri – Goodbye
Tafadali – Please
Hakuna Matata – No problem
Tanzania is a safe country to travel to. However, it's always a good idea to be aware of your surroundings and take precautions.
I hope this post has given you a better idea of why Tanzania is a great travel destination in July. If you're planning a trip, I recommend starting your planning early. There are many great lodges and camps in Tanzania, and they tend to book up quickly.
Ready to embark on your dream luxury adventure in Tanzania?
Book a free 30-minute planning session with me, and together we will create a tailor-made itinerary that suits your preferences and desires. Click on the button below to start your Tanzanian journey!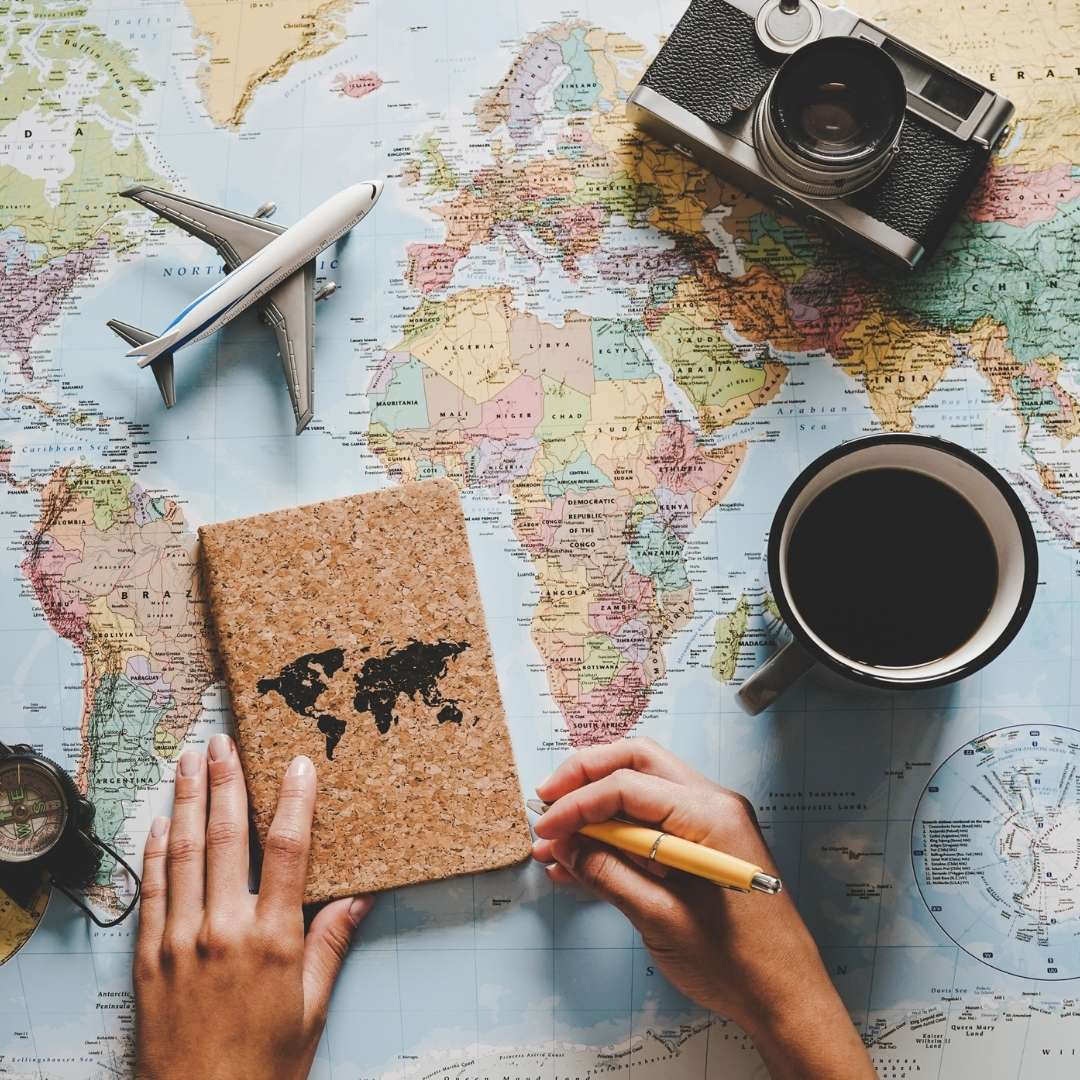 I was excited about my trip to Cape Town but was reluctant about going on a Safari on my own, however, German planned it all for me (and smoothly), and the whole experience has been one of the best (and for a frequent globe trotter like me) I have ever experienced! I will definitely be recommending German to anyone who has a mere interest in exploring Africa 🤎
Everything in this trip was PERFECT!!! All the people and the appointments on time, the people all very nice, and the Hotels all prepared to take us in the best way and wonderful experience. The besto of the best!!!!
German, es un gran profesional, cuida todos los detalles y la comunicación es super fluida y efectiva, adicional a eso es súper conocedor de todo lo referente a Sudáfrica, tiene los mejores contactos y las mejores alternativas, si duda es la mejor opción, cuando regresemos lo contactaremos sin pensarlo 02 veces.
Highly Recommended! Toda la experiencia con Nanan fue A1. Los hoteles nos sorprendieron, todos fueron espectaculares y la experiencia con gorilas 'once in a lifetime'! Si no tienen a Africa en su bucket list, se lo están perdiendo! Volvería a ir!
Rodolfo Alexander Bernal
2023-09-27
Egipto un destino que no podemos dejar de conocer, todo muy bien pensado y organizado, hoteles espectaculares, egiptólogos de primera, el crucero Historia en el Nilo totalmente recomendable, comida, atención y comodidad de primera, el hotel Cataract una joya a orillas del Nilo y el Marriot Mena House con la mejor vista de las pirámides, un viaje inolvidable. Gracias German!!!! Hasta nuestro próximo de viaje.
Carla Gallegos
2023-09-27
Egipto ha sido un viaje soñado de principio a fin. Desde el recibimiento, traslados, hoteles, crucero, guías y actividades. Cada detalle muy bien pensado, cuidando en todo momento la calidad de cada uno de los servicios. Gracias Nanan Travel!! Gracias Germán!!! por encargarte de estas inolvidables vacaciones !!
La comunicación con Germán desde un inicio excelente, dándome información importante para que nuestra experiencia sea única. El hotel Kapama en Kruger maravilloso, los safaris ni que decir y el spa un éxito! . Los tours en ciudad del Cabo con nuestro guía Gabriel lo máximo , super atento siempre. Super recomendado si estás pensando en un viaje a Sudáfrica.
Marixu Chocano
2023-09-18
Highly recommended! Loved my trip! Carefully curated by German according to my budget and expectations! He took care of us every step of the way, making sure we were having the best experience available! A really memorable trip!
Javier Echevarría
2023-09-18
Una experiencia fascinante e inolvidable. Y que bien se siente tener a un compatriota peruano facilitándonos todo.
Excellent service from start to finish. At first, they provided a range of travel plans for us to pick the one that accommodated best to our needs (All options were top notch!). Then he coordinated all the logistics (internal flights and transports, bookings with the hotels,…). During our trip, Mr. German was very attentive, reaching out periodically just to make sure everything was executed as planned. While at Cape Town, he even had the courtesy to meet us in person. Not to leave aside the fact that in all the hotels, he had personalized letter and details that made us feel very special. Overall, I would rate them 5 stars and I would recommended it to anybody that wishes to have a wonderful trip at the African continent. Looking forward to our next trip with NananTravel! 🙂