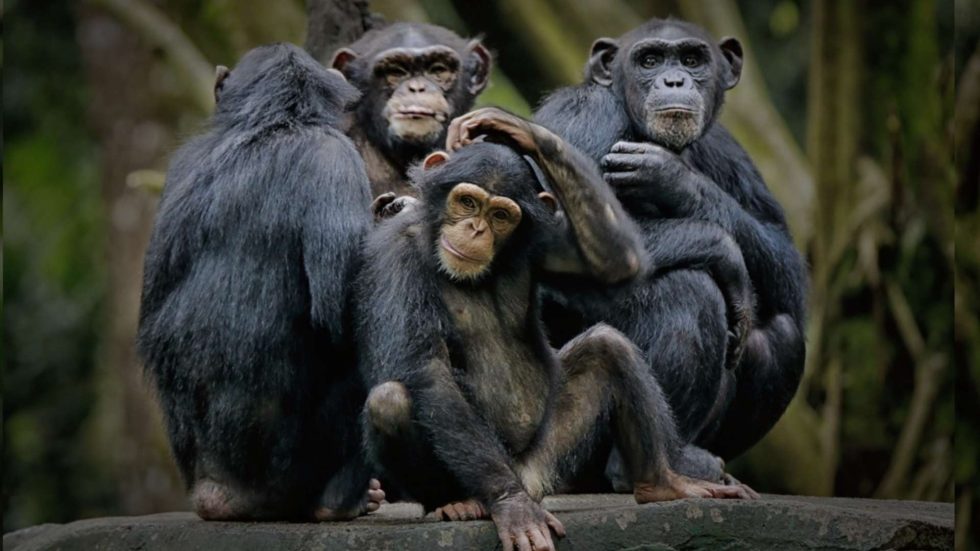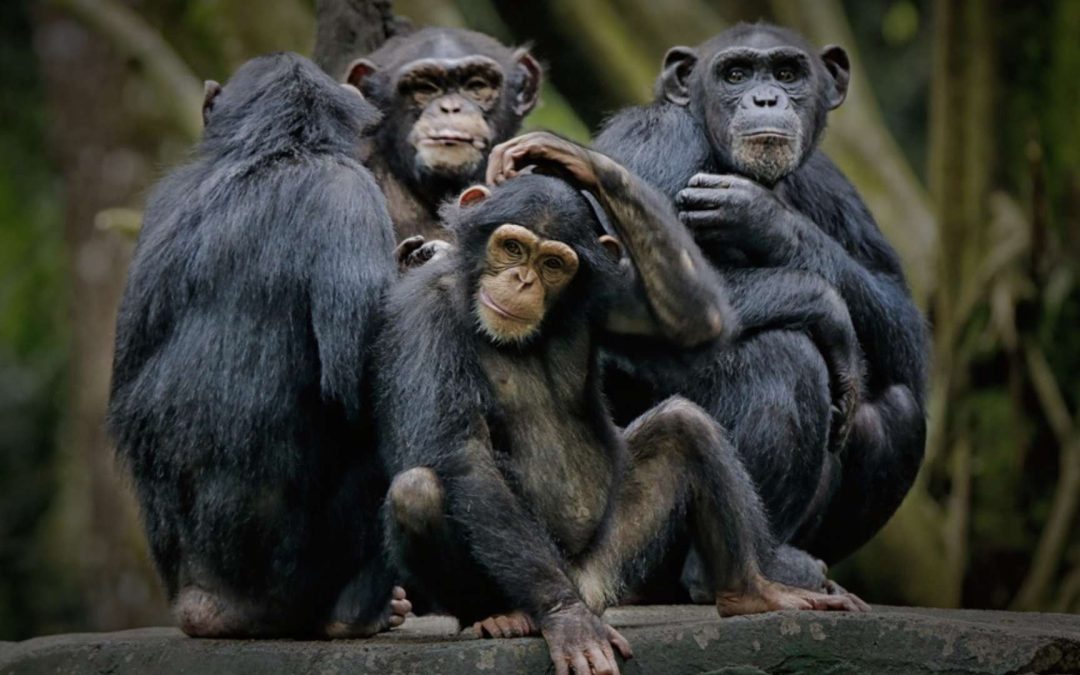 Rwanda in June: An Unforgettable Journey of Luxury and Wildlife
Blog post with #NANANtravel
Blog Posts
Are you seeking an extraordinary travel experience? Look no further than Rwanda, a country renowned for its breathtaking landscapes, diverse wildlife, and luxurious accommodations.
June is the perfect time to visit, offering pleasant weather and incredible opportunities to explore Rwanda's natural wonders. From gorilla trekking in Volcanoes National Park to immersing yourself in the stunning surroundings of Lake Kivu, Rwanda promises an unforgettable journey tailored to your preferences.
Luxurious Lodges in Rwanda:
When it comes to luxury accommodations in Rwanda, three lodges stand out for their exceptional service and captivating settings:
Located near Volcanoes National Park, Bisate Lodge offers a unique and immersive experience for travelers. The lodge features luxurious villas with breathtaking views of the Virunga Mountains. You can witness the awe-inspiring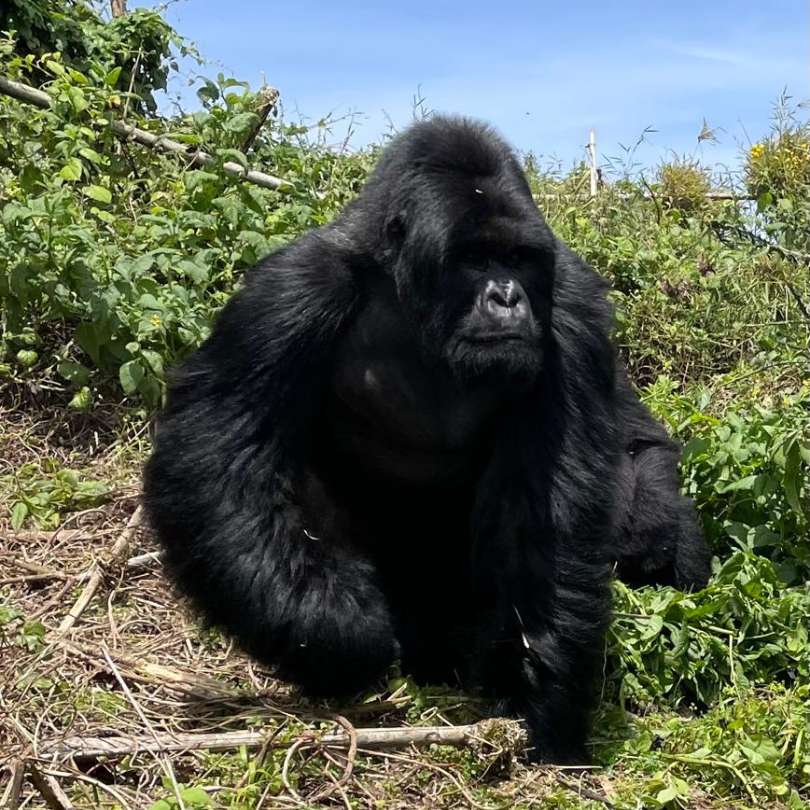 beauty of the surrounding landscapes while enjoying world-class amenities and personalized service.
Situated on the foothills of the Virunga Volcano range, One&Only Gorilla's Nest provides a luxurious haven in the heart of the wilderness. The lodge offers spacious and elegantly designed rooms, blending modern comforts with a traditional Rwandan aesthetic. With its close proximity to Volcanoes National Park, you can easily embark on unforgettable gorilla trekking experiences.
Nestled on the edge of Volcanoes National Park, Singita Kwitonda Lodge combines luxurious accommodation with a commitment to conservation. The lodge features stunning suites, each offering uninterrupted views of the majestic volcanic peaks. Immerse yourself in the beauty of the surroundings and enjoy the lodge's world-class facilities and services.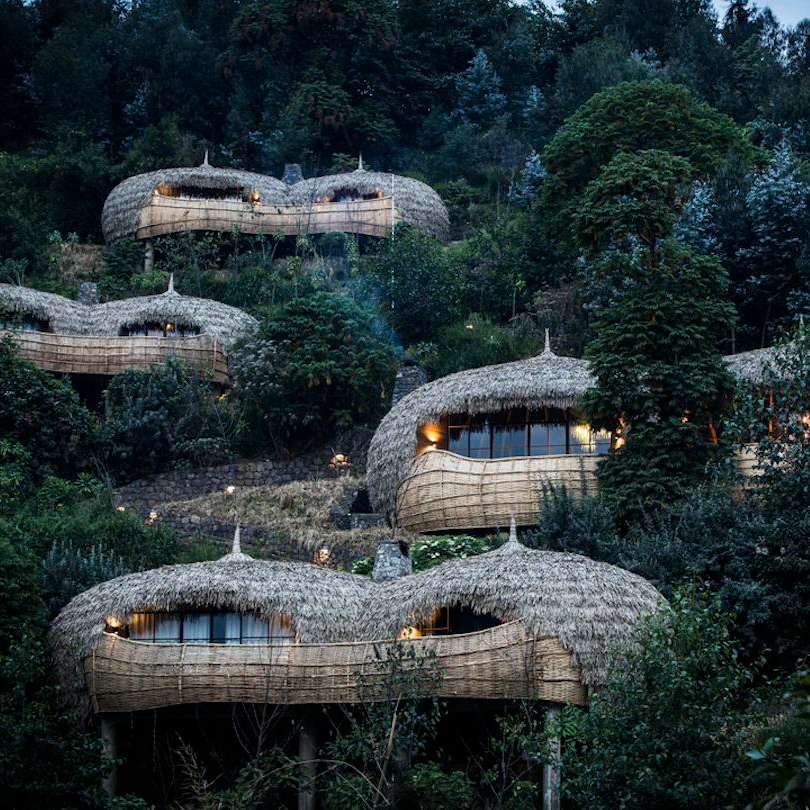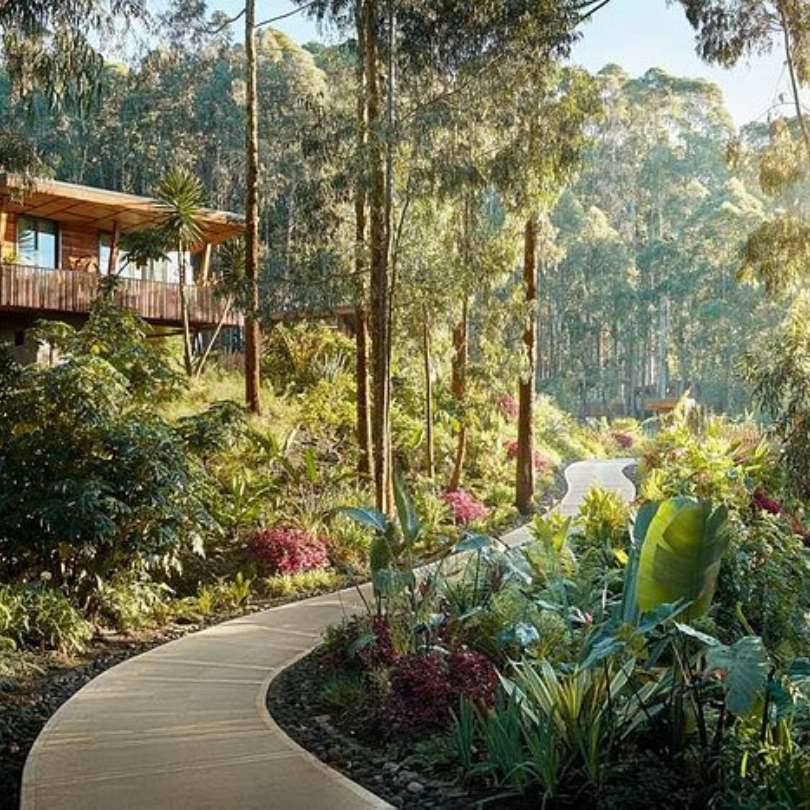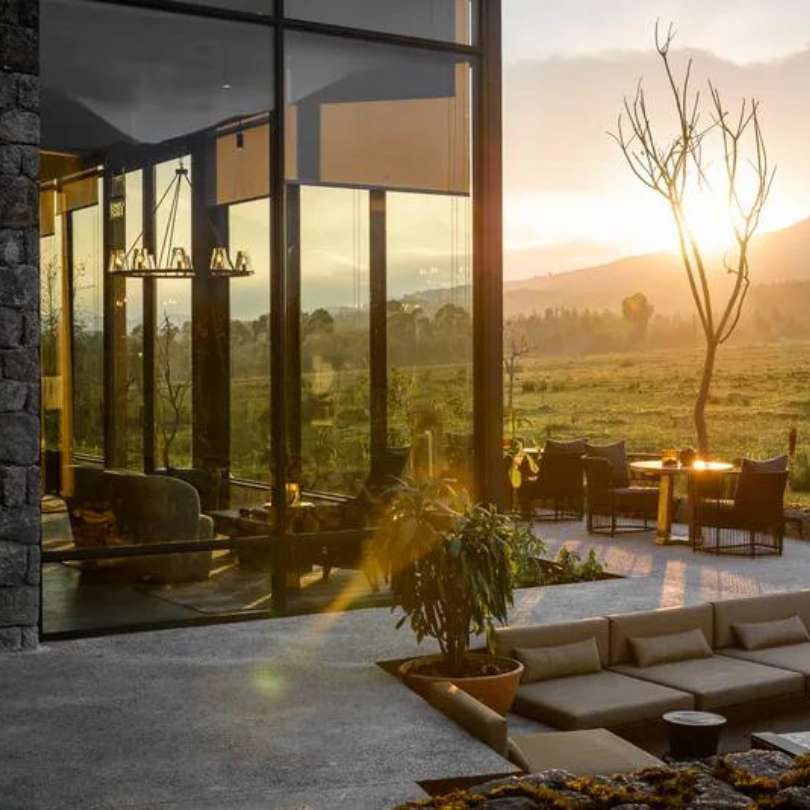 Captivating Places to Visit in Rwanda
Rwanda is a treasure trove of natural wonders and vibrant wildlife. Here are some must-visit destinations during your trip.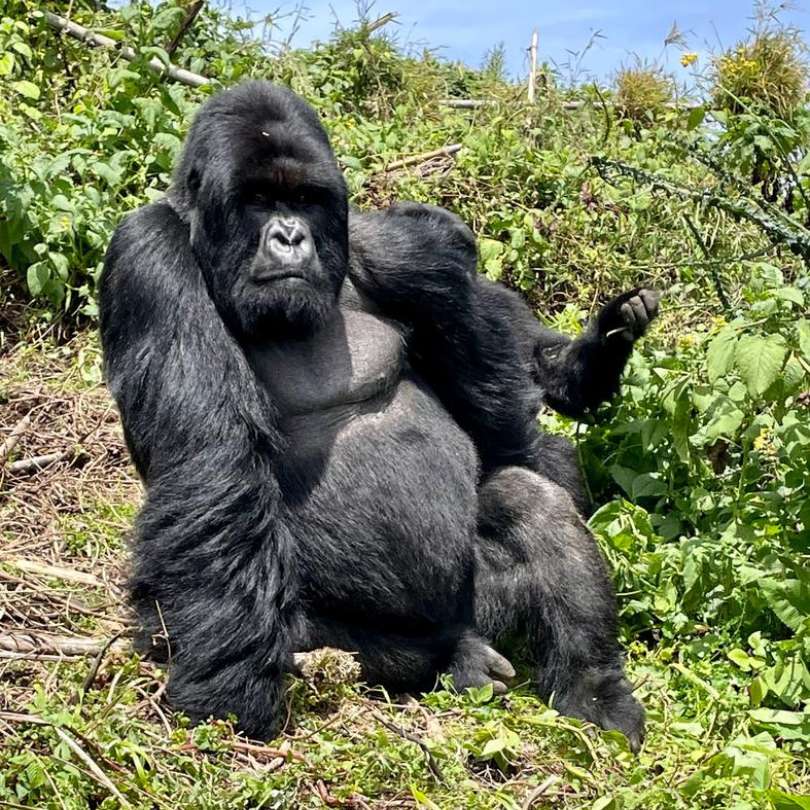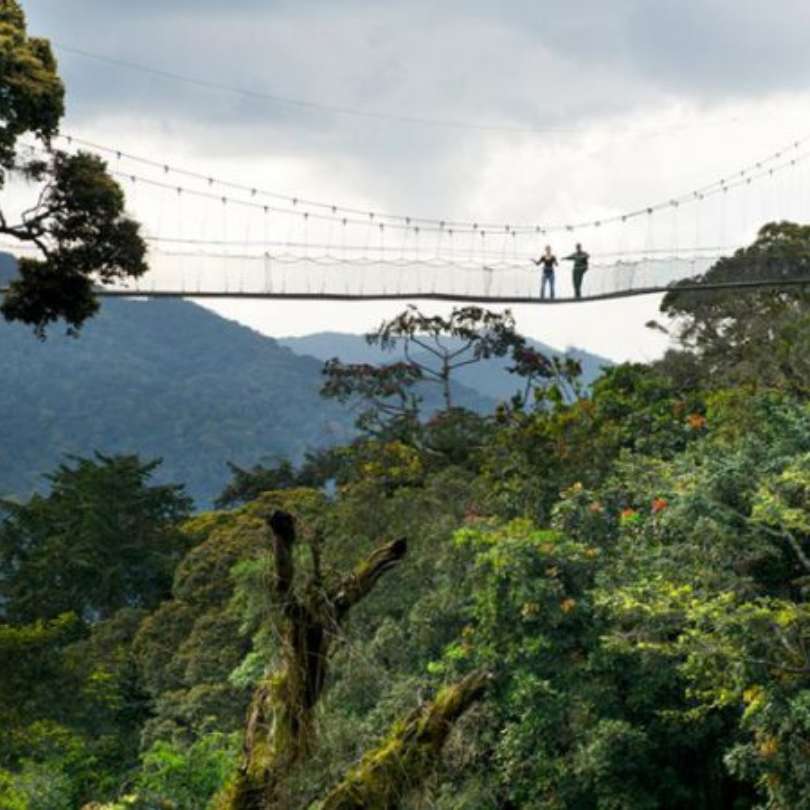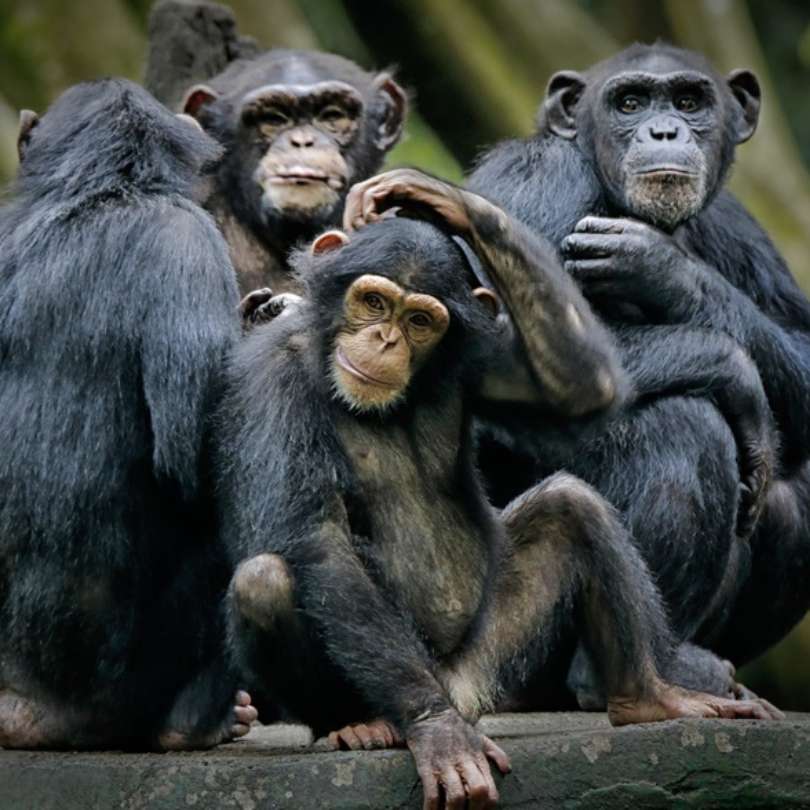 Volcanoes National Park – Gorilla Trekking:
One of Rwanda's most iconic experiences is gorilla trekking in Volcanoes National Park. With expert guides, you can embark on an unforgettable adventure to observe these majestic creatures in their natural habitat. Witnessing the gentle giants up close is a truly awe-inspiring and humbling experience.
Located in the western part of Rwanda, Lake Kivu offers a tranquil escape amidst stunning scenery. The lake's crystal-clear waters and sandy beaches provide the perfect setting for relaxation and rejuvenation. Enjoy a boat trip, indulge in water sports, or simply unwind while taking in the breathtaking views.
For outdoor enthusiasts, a hike up Mount Bisoke is an exhilarating adventure. This dormant volcano rewards hikers with stunning panoramic views from its summit. Traverse through lush forests and encounter diverse flora and fauna along the way, making it a memorable and rewarding experience.
Chimpanzee Tracking at Nyungwe National Park:
Explore the lush rainforests of Nyungwe National Park and embark on a thrilling chimpanzee tracking expedition. Encounter these intelligent and playful creatures in their natural habitat, while also having the chance to spot other primate species and a rich variety of birdlife.
Akagera National Park – Akagera National Park is a true gem in Rwanda, offering an incredible wildlife experience and the opportunity to spot the famous Big Five – (lion, leopard, elephant, rhinoceros, and buffalo).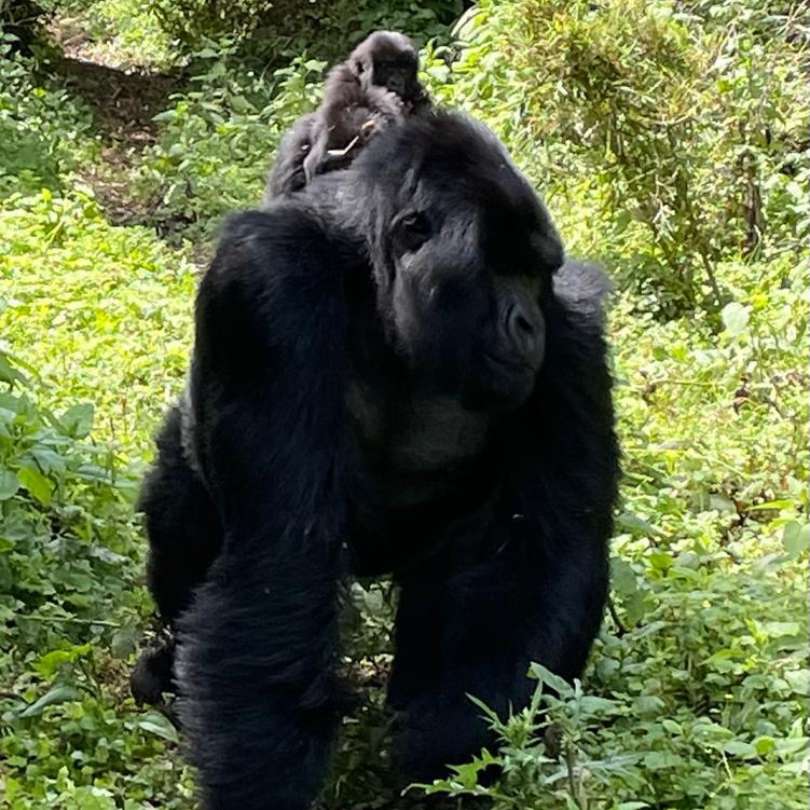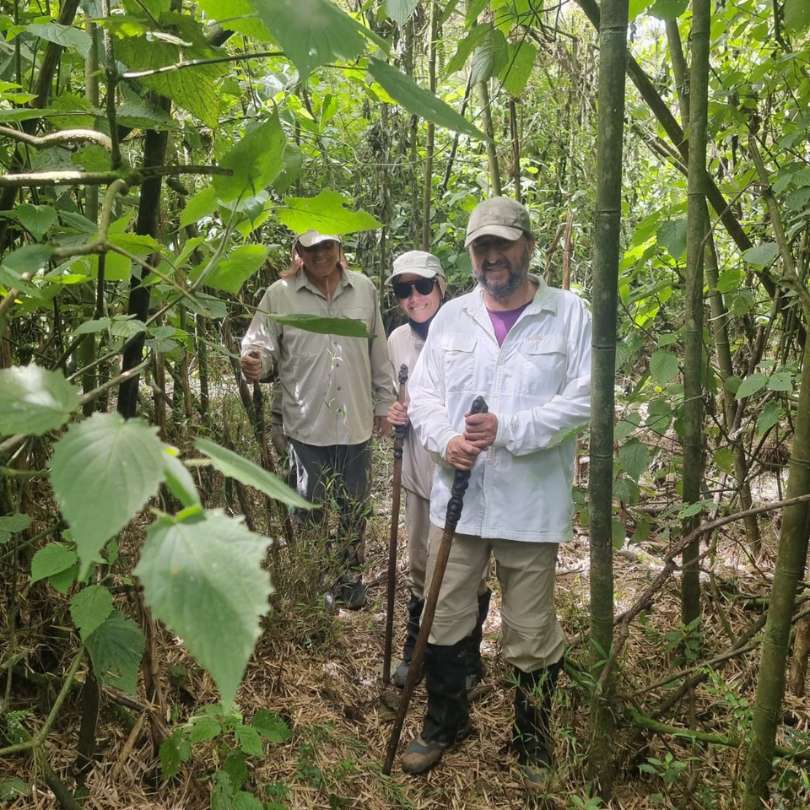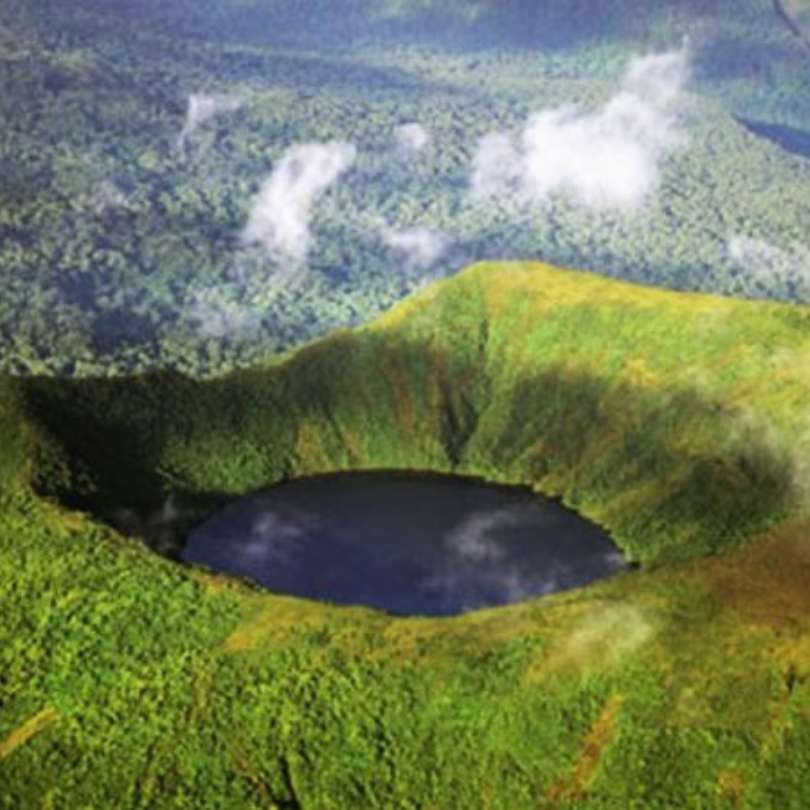 Traveling to Rwanda in June offers several advantages that make it an ideal time to visit.
Here are five reasons why:
Weather: June marks the start of Rwanda's dry season, which lasts until September. The weather during this period is generally sunny and mild, with lower chances of rainfall. The dry season provides excellent conditions for outdoor activities, wildlife viewing, and exploring Rwanda's natural beauty without being hindered by heavy rains.
Gorilla Trekking: June is an excellent time for gorilla trekking in Volcanoes National Park. The dry season offers clearer trails, making it easier to navigate through the dense vegetation. With reduced chances of rain, the trek becomes more comfortable, and the gorillas tend to stay at lower altitudes, making them more accessible to visitors. It's an incredible opportunity to observe these magnificent creatures in their natural habitat.
Wildlife Viewing: June is a fantastic time for wildlife enthusiasts as many animals are active during this period. In national parks like Akagera, the grass is shorter, making it easier to spot animals such as lions, elephants, buffalos, leopards, and rhinos. The dry season also concentrates wildlife around water sources, increasing the chances of encountering a wide variety of species.
Scenic Beauty: Rwanda is known as the "Land of a Thousand Hills" due to its stunning landscapes. In June, after the rainy season, the countryside is beautifully lush and green. The hills and mountains are draped in vibrant colors, creating picturesque scenes. It's a great time to appreciate Rwanda's natural beauty, hike through its scenic trails, and enjoy breathtaking views.
Cultural Festivals: June is a month of vibrant cultural festivals in Rwanda. One notable event is the Kwita Izina, the annual gorilla naming ceremony. It is a celebration of Rwanda's conservation efforts and involves the naming of newly born gorilla babies. The festival showcases traditional dance, music, and cultural performances, offering a unique insight into Rwandan traditions and customs.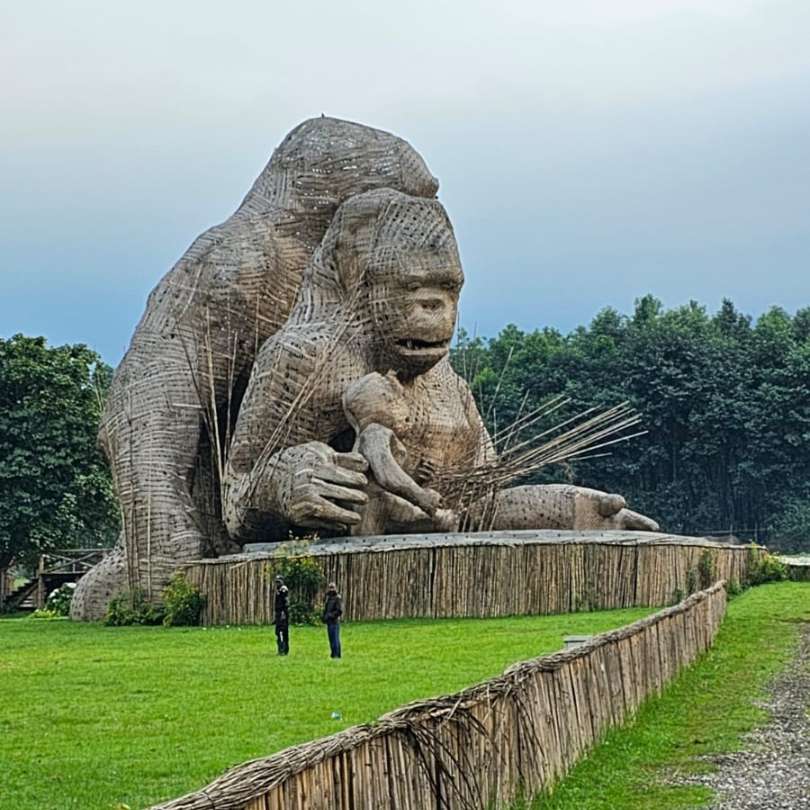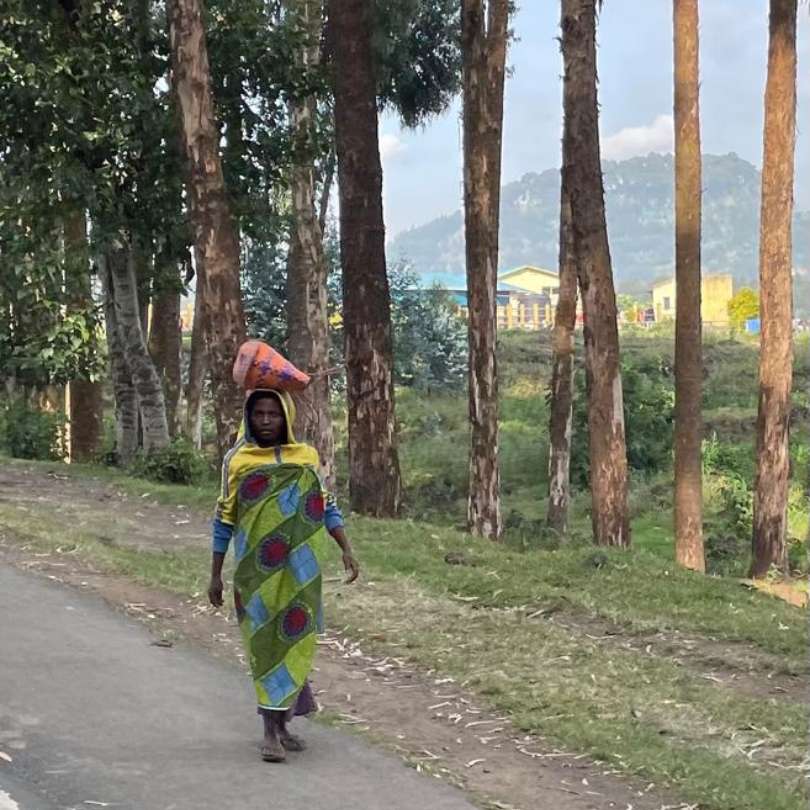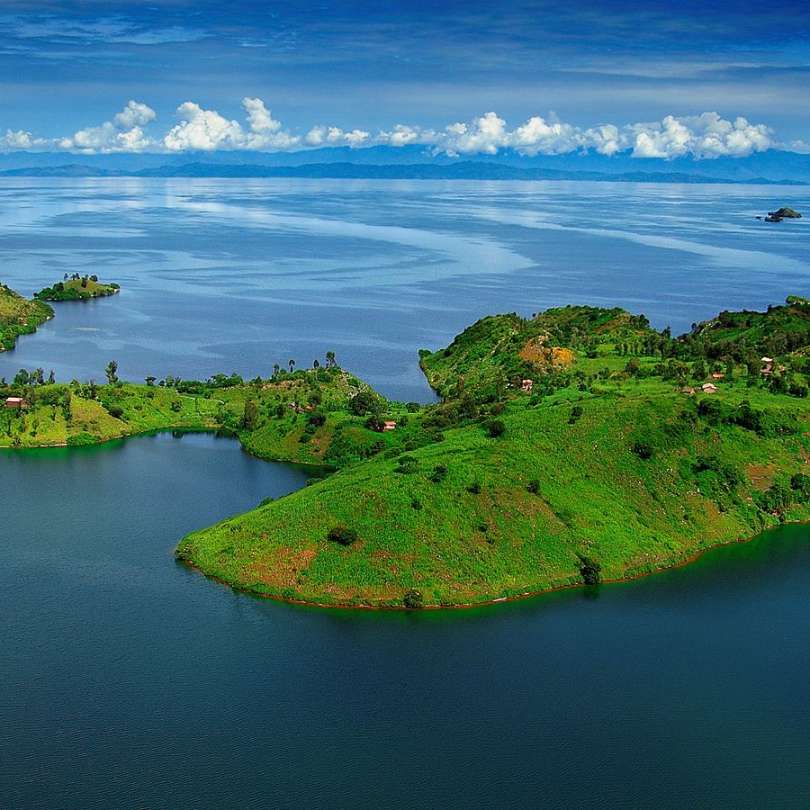 Visa Requirements: Check visa requirements and ensure your passport is valid for at least six months beyond your departure date. Most visitors can get a visa on arrival or apply online in advance.
Vaccinations and Health: Consult a healthcare professional for up-to-date vaccination information. Common vaccinations include yellow fever, typhoid, hepatitis A and B, and tetanus. Take malaria precautions with medication and mosquito repellent.
Safety and Security: Rwanda is generally safe, but stay vigilant in crowded areas and secure important documents. Store your passport and extra cash in a hotel safe.
Climate and Packing: Rwanda has a temperate climate. Pack lightweight, breathable clothing for warm weather and layer up for cooler evenings. Don't forget essentials like sunscreen, a hat, comfortable shoes, and insect repellent.
Cultural Etiquette: Embrace Rwandan hospitality and respect local traditions. Greet locals with "Muraho" and "Amakuru?" Dress modestly, ask for permission before taking photos, and be mindful of cultural sites.
June presents an excellent opportunity to explore Akagera National Park in Rwanda. With abundant wildlife, stunning landscapes, and a more exclusive experience, you'll have the chance to witness the magnificent Big Five and immerse yourself in the natural beauty of this remarkable national park. Don't miss the chance to embark on a safari adventure like no other in June.
Ready to embark on an extraordinary journey to Rwanda in June?
To start planning your unforgettable trip to Rwanda in June, book a free 30-minute planning session with me. I'll work closely with you to design a tailor-made itinerary that aligns with your preferences, ensuring every aspect of your journey is meticulously crafted to create lifelong memories.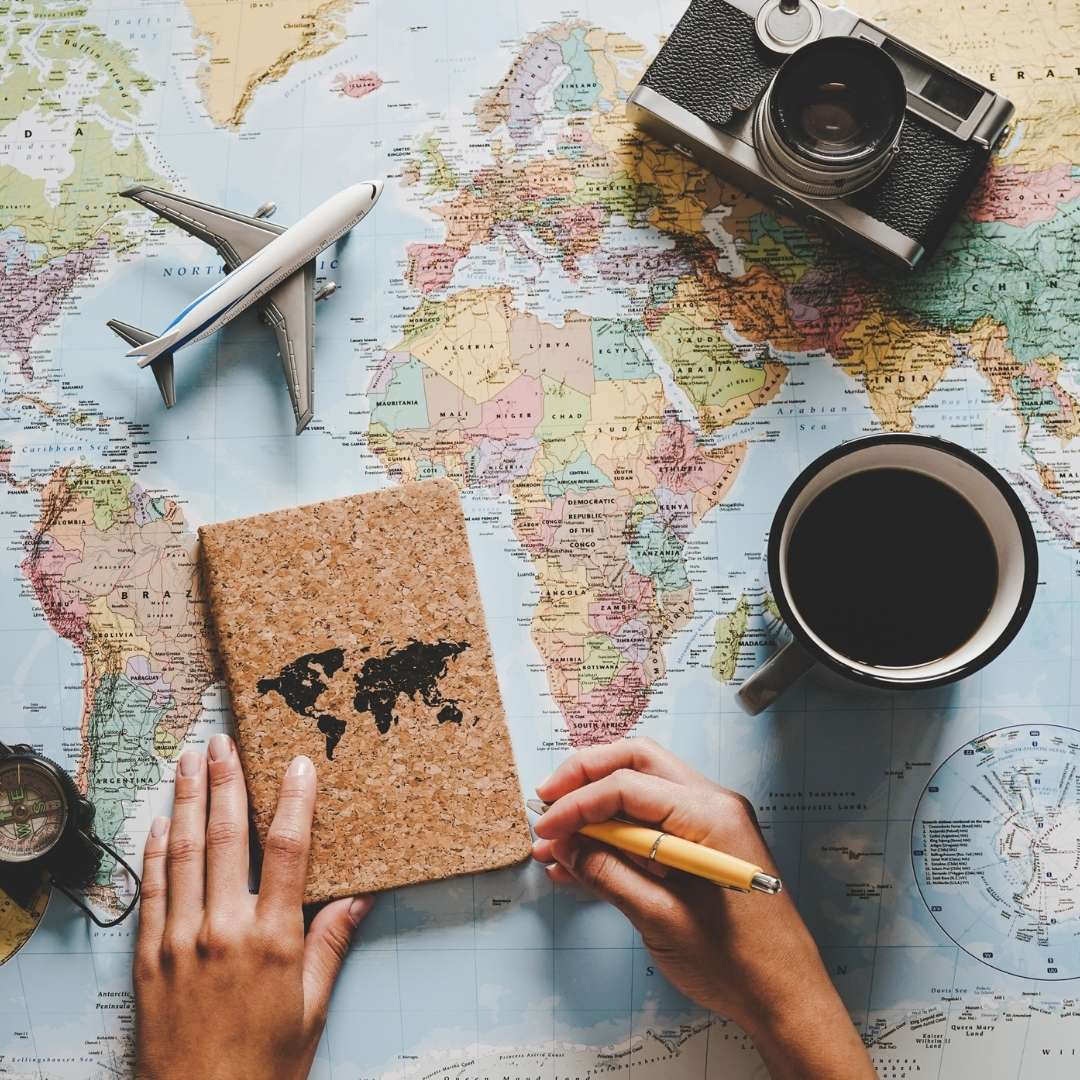 Excellent service from start to finish. At first, they provided a range of travel plans for us to pick the one that accommodated best to our needs (All options were top notch!). Then he coordinated all the logistics (internal flights and transports, bookings with the hotels,…). During our trip, Mr. German was very attentive, reaching out periodically just to make sure everything was executed as planned. While at Cape Town, he even had the courtesy to meet us in person. Not to leave aside the fact that in all the hotels, he had personalized letter and details that made us feel very special. Overall, I would rate them 5 stars and I would recommended it to anybody that wishes to have a wonderful trip at the African continent. Looking forward to our next trip with NananTravel! 🙂
Andrew El Zein
2023-08-25
German from Nanan Travel helped us organize our amazing trip to Africa and we could't have asked for a better person to do so! He arranged and coordinated the trip perfectly by providing us great insights, advice, and suggests on where to go, what to see, and what are must-do activities/things to do in those locations, then executing the plan to perfection. Communication and planning with German was great as he took the time to get on a few calls with us to discuss budgets, options, and provide advice, along with the great WhatsApp & email communication to make sure we were always informed/up to date. German perfectly planned and arranged our entire trip including locations, routes, hotels, car rental, restaurant recommendations, transportation and tours/activities. What we also really appreciated from German is that even when we were there, we felt accompanied by him throughout the trip. He checked in with us to make sure we were happy and all was going well, in addition to always being available should we have any questions, issues, or even if we just needed a quick insight/piece of advice 🙂 We will definitely work with Nanan Travel again for future trips and highly recommend them! Thank you German for everything! For those interested in what German planned for us: We started in Cape Town (South Africa), where we stayed for 10 days and German was kind enough to provide some recommendations of places to go, things to do, and some great dining spots. We then rented a car (which he organized) to drive the Garden Route from Cape Town to Hermanus, then Hermanus to Plettenberg. German suggested these locations and to drive, which I have to say was the right option as the landscapes were incredible and the roads were great. We stayed in Hermanus for 2 days, where German arranged our accommodation (Harbour House Hotel) and excursions that were whale watching and shark cage diving. Moving on from a great few days in Hermanus, we continued our trip and drove to Plettenberg Bay. German booked us at a great hotel (The Plettenburg), from which you can see whales playing in the bay while you enjoy your breakfast...it was amazing! Plettenberg has so much to offer and so many activities to do, of which we decided to visit sanctuaries for elephants, wolves, monkeys, and birds. For the next leg of our adventure, German arranged for us to visit Victoria Falls with activities both in Zambia and Zimbabwe. We landed in Zambia and stayed at the AVANI Victoria Falls, which would be our base for the next few days while we participated in all the excursions German arranged for us. These included a guided tour of Victoria Falls and Flying-fox/zip-lining over the Zambezi River on the Zimbabwe side. On the Zambian side we did an early morning adventure to the Victoria Falls' Devil's Pool and a microlight flight over the Victoria Falls. They were all incredible experiences! For the final part of our journey, German arranged for us to visit Botswana's Chobe National Park to go on safari. He booked us at the Cresta Mowana where everything was included, even the activities. For the activities, we did a sunset cruise on the Chobe River, x2 morning safaris, and x1 evening safari which were all amazing! As I said, earlier we can't thank German enough for arranging this incredible trip! We would recommend him to anyone looking for help to arrange an amazing trip and will definitely be working with him for our next ones 🙂
Nanan Travel (German) nos ayudó a organizar este viaje soñado por África. Empezamos en Cape Town-Sudáfrica, donde alquilamos un carro para hacer la ruta de los jardines. (Los paisajes eran increíbles y las carreteras super bien mantenidas.) Nos quedamos unos días en Hermanus, dónde pudimos ver muchas ballenas y hacer algunas actividades de aventura en el mar. Continuamos nuestra ruta manejando hasta Plettenberg bay en donde pudimos visitar santuarios de elefantes, lobos, monos, ave y ver más ballenas saltando desde nuestro hotel, una experiencia inolvidable! En cada lugar German ya tenía todas las coordinaciones listas e inclusive detalles sorpresas que no nos esperábamos. 🙂 Nuestra aventura nos llevo hasta las Cataratas Victoria, situadas en la frontera de Zambia y Zimbabue y finalizamos nuestro viaje en Botsuana para ir al safari del Parque Nacional Chobe. Todo el viaje desde rutas, hoteles, alquiler del auto, recomendaciones de restaurantes, taxis/transportes y tours han sido perfectamente planeados y coordinados por German. Nos hemos sentido acompañados por él durante todo el viaje y sobre todo cuando teníamos alguna consulta o inconveniente, nos respondía rápido. Definitivamente volveremos a contratar a Nanan Travel para futuros viajes y recomendamos sus servicios A1! Gracias German por todo!
We were a group of 8 friends, and we'd like to thank German for all his help in organizing our wonderful safari to Tanzania. The hotels were beautiful, food delicious and all our drivers so friendly and extremely knowledgeable, and the places we visited absolutely beautiful! But the highlight of our trip was the visit to the gorillas in Rwanda (recommended by German). This was the most amazing experience. Thank you German from all of us for such an Incredible experience!
Gonzalo Eguren
2023-06-23
Great experience in Tanzania and Rwanda, highly recomended!!! 👍👍👍. Thanks German for everything.
xavier gordillo
2023-05-20
Espectaculares vistas y paisajes de Sudáfrica. Un fantástico descanso en la naturaleza. Muy recomendable el servicio de Nanan Travel.
Vanessa Mazzucchelli
2023-05-20
Espectacular el safari!!! Gracias Nanan Travel .. super recomendable.
Rodrigo Rivera
2023-05-10
Gracias German por todo el soporte antes, durante y despues de todo el viaje. Fuiste clave para tener una luna de miel SOÑADA. Empezando por la tremenda ruta Nyota en Africa y terminando con Malvidas. Excelente eleccion. Tu soporte y compañia durante todo el viaje nos dio la tranquilidad de poder disfrutarlo como se debe. Gracias!!
Manuela Duharte Clever
2023-05-03
todo excelente. la atencion y la cercania de German con nosotros hizo todo mas facil. la seleccion de la ruta Nyota en Africa y los hoteles fue muy buena eleccion. terminar con Maldivas para descansar, mejor todavia. Gracias German!!